Learn to make a simple ice cream cone charm for jewelry or dollhouse.
19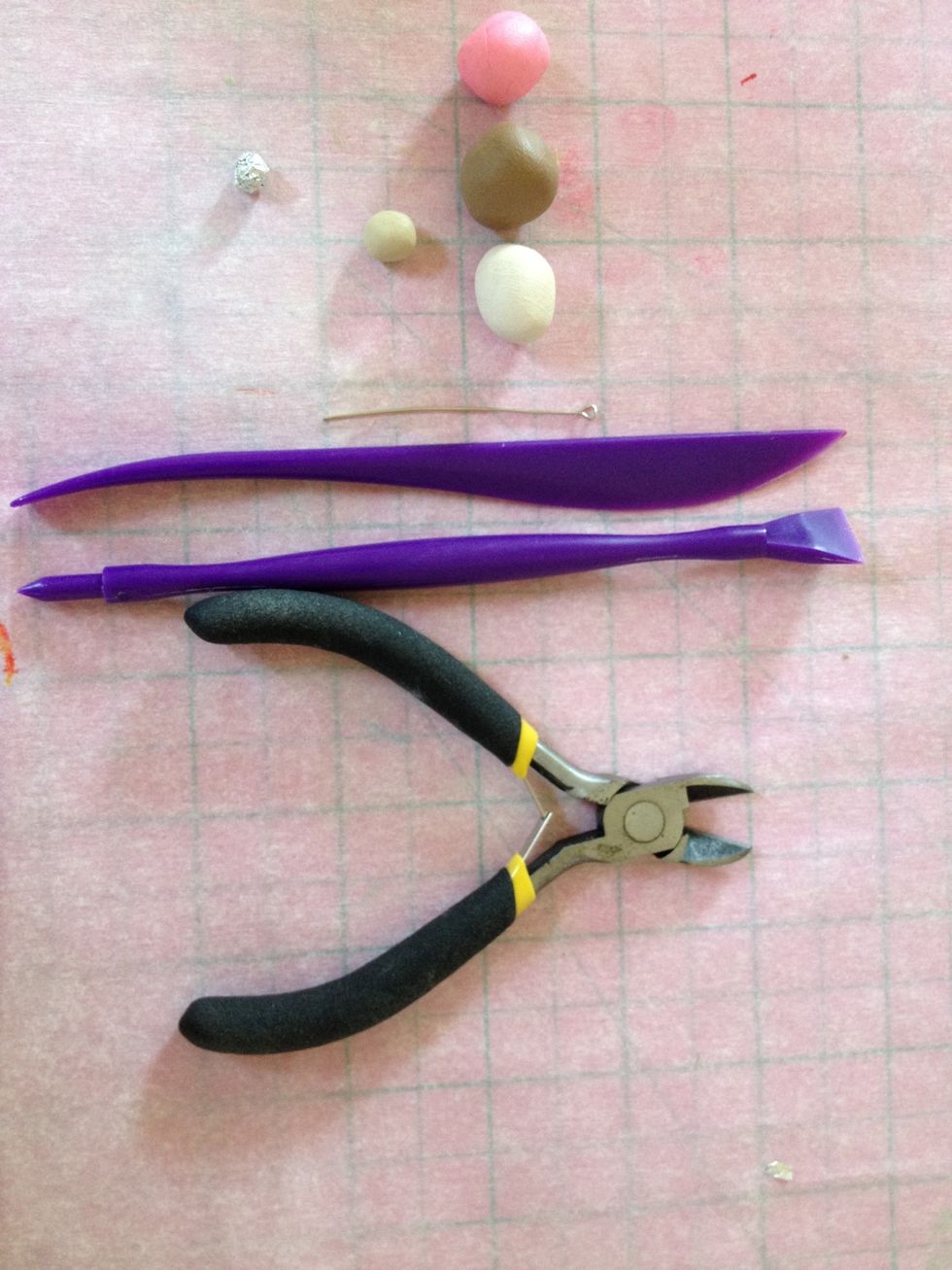 These are your materials. Scissors also make good wire cutters. Most of these items are around the house. No need to get fancy 😃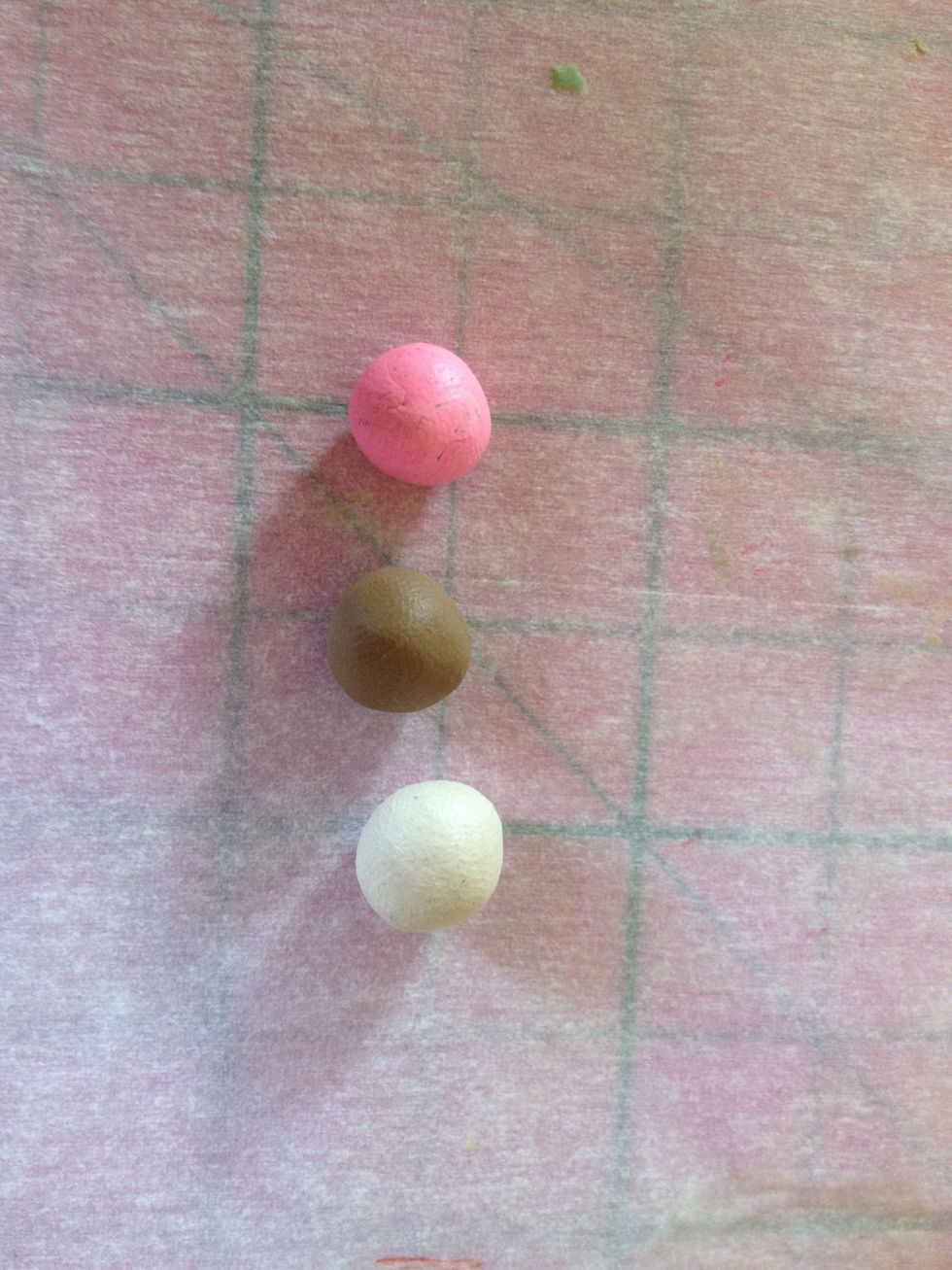 Roll 3 balls about 3/8" thick.
Take another piece of clay about 1/8" thick and roll it into a tube or "string".
Make one for each "flavor"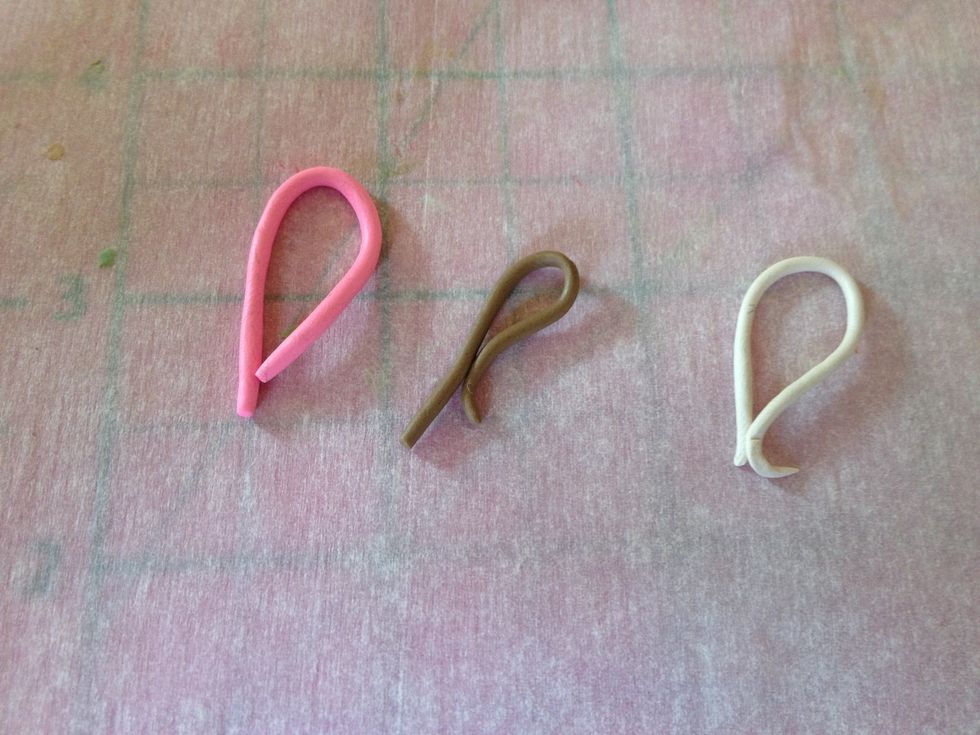 Grab one tip and make it meet the other for each string.
They should look something like this now.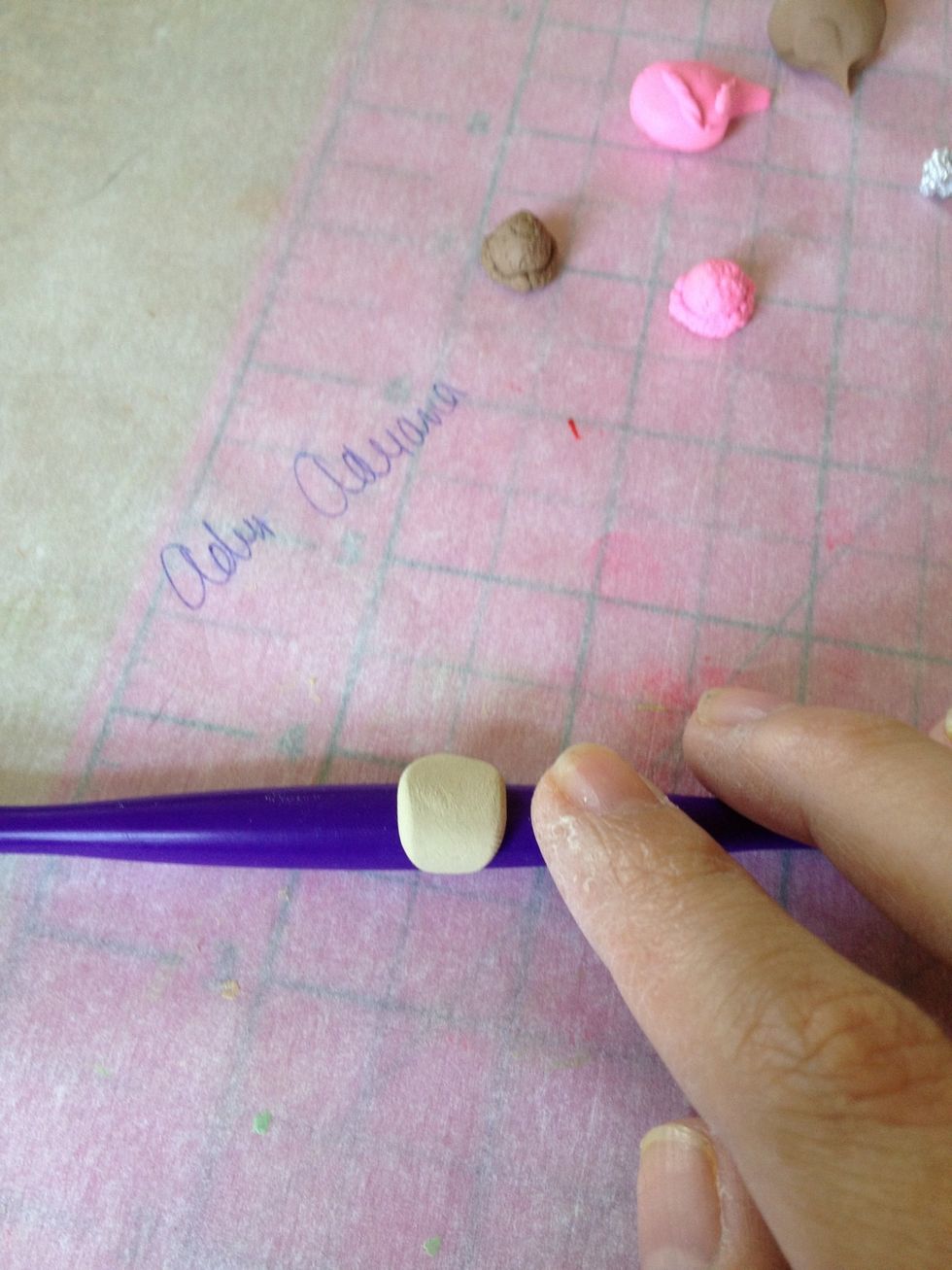 Mix a little white and brown for the cone and flatten it.
Shape it around something cone shaped like a pen tip.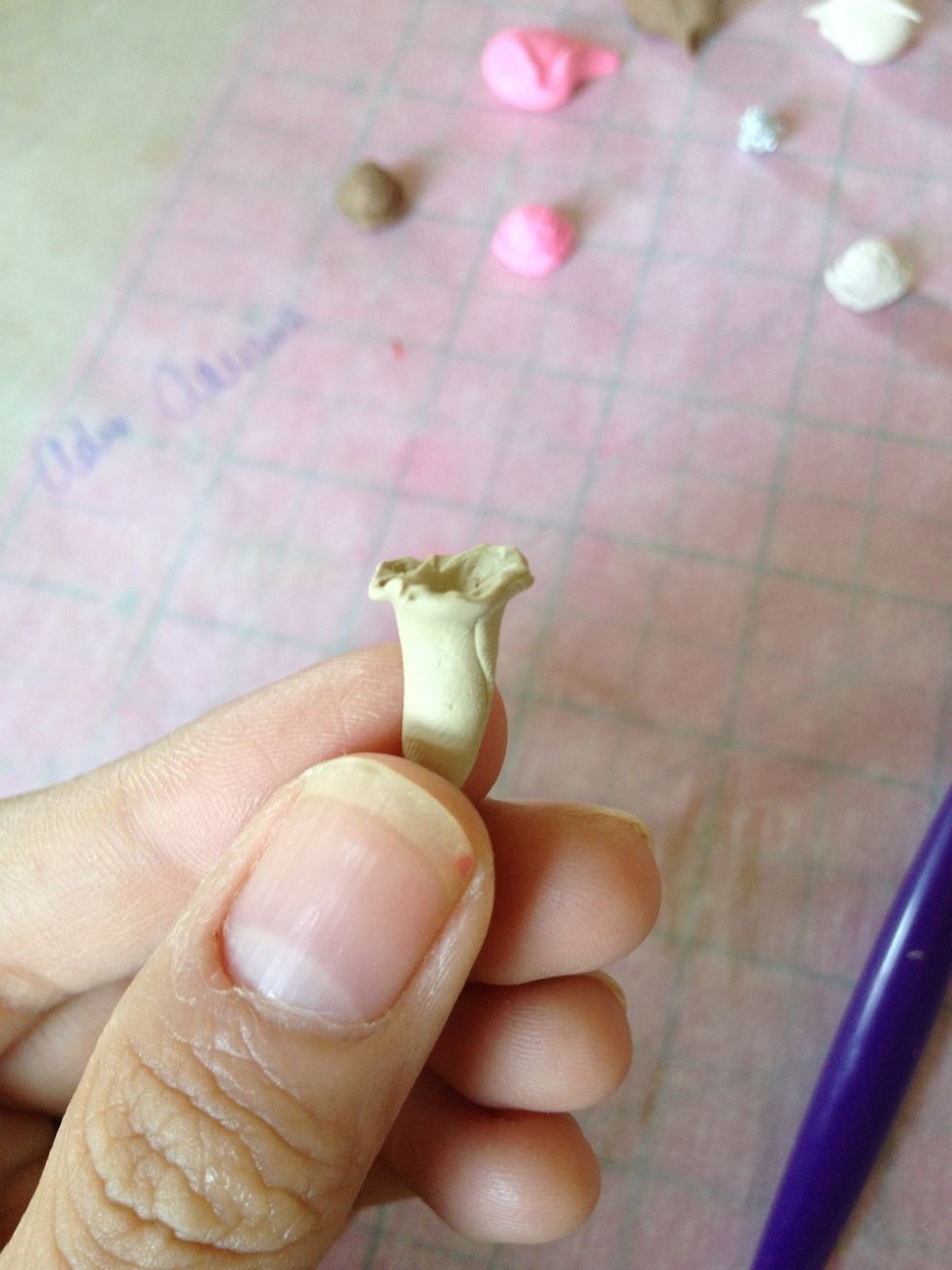 With a toothpick bring down sections of the top of the cone to make little flares.
Place one scoop directly on top of the cone then balance the other two.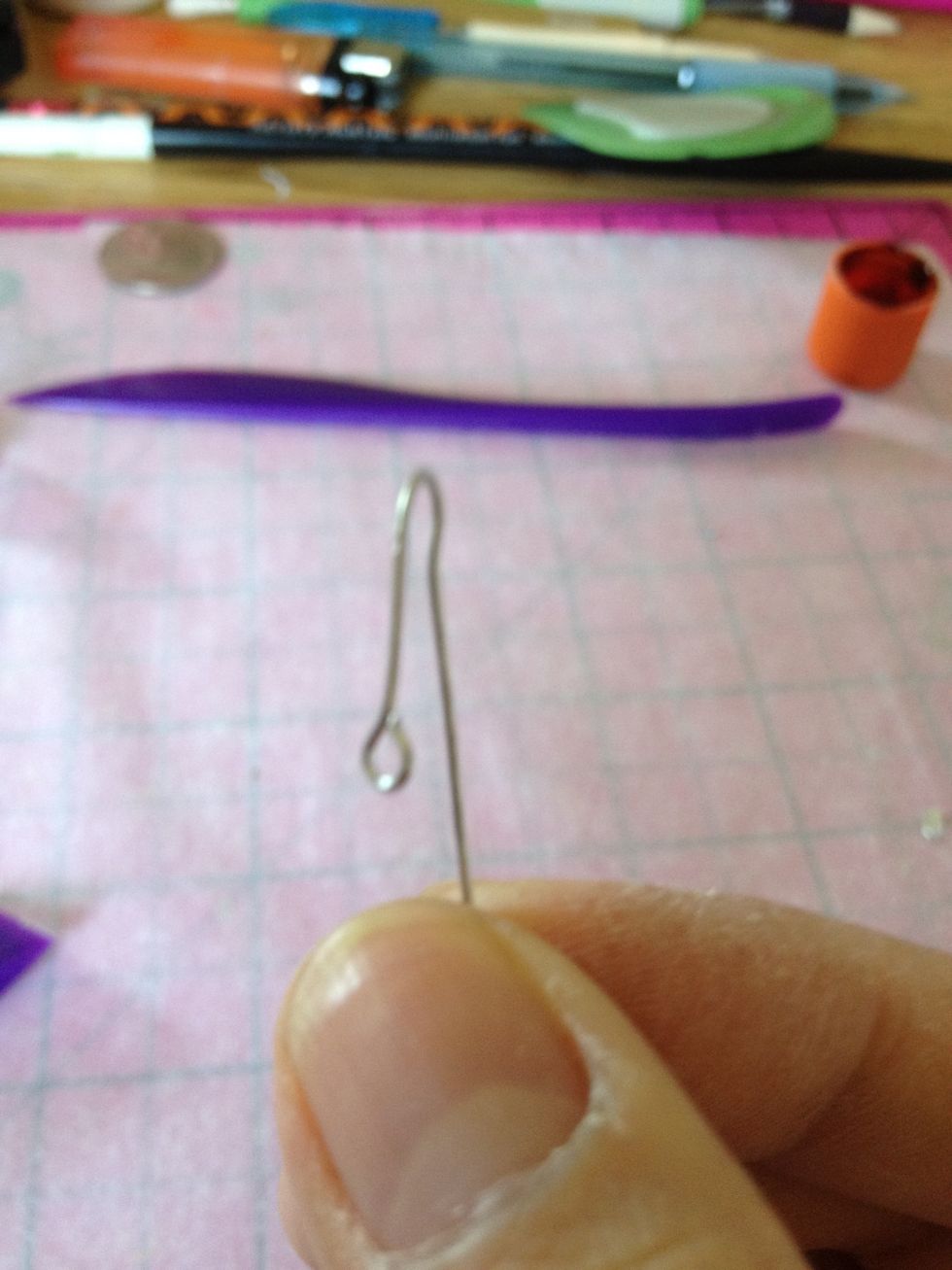 Take jewelry wire and make an eye then bend it again, making the bottom end meet the top.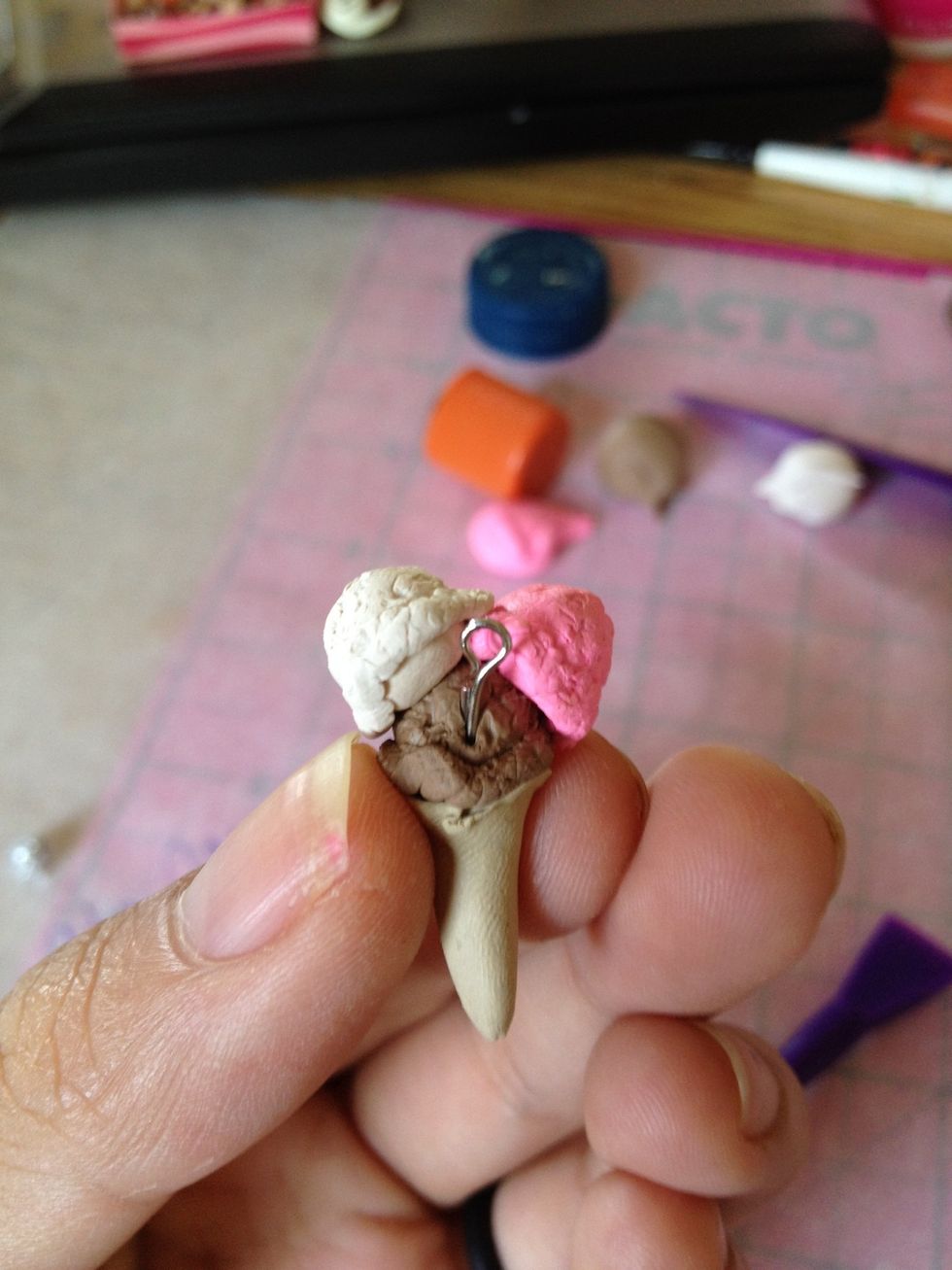 Stick it in the back of one scoop until it reaches the inside of the cone.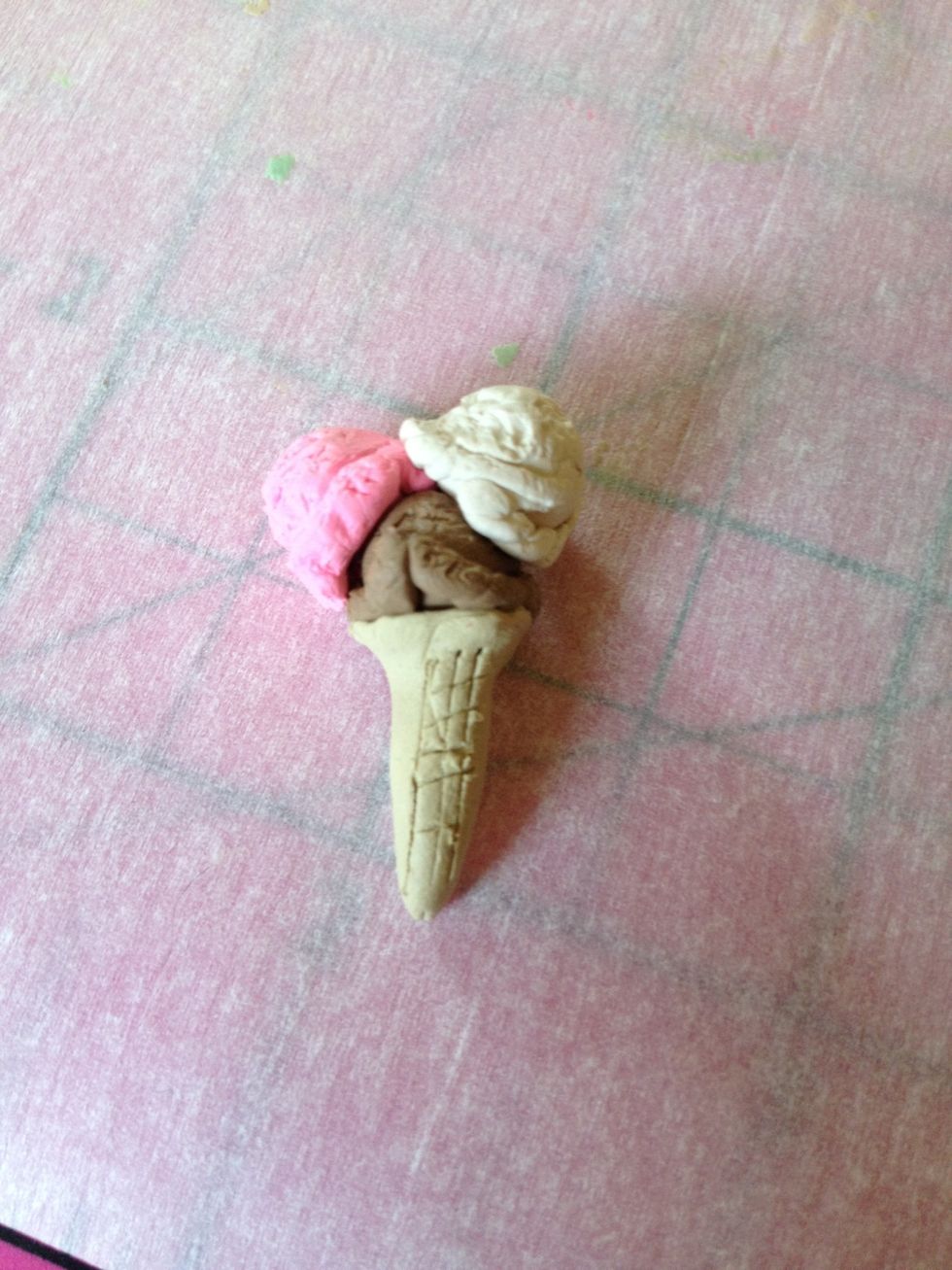 Take a needle or a toothpick and make the lines for the waffling of the cone.
1.0 Pink Oven bake clay
1.0 Brown oven bake clay
1.0 White oven bake clay
Aluminum foil
Jewelry wire