Put your water and rice in a bowl!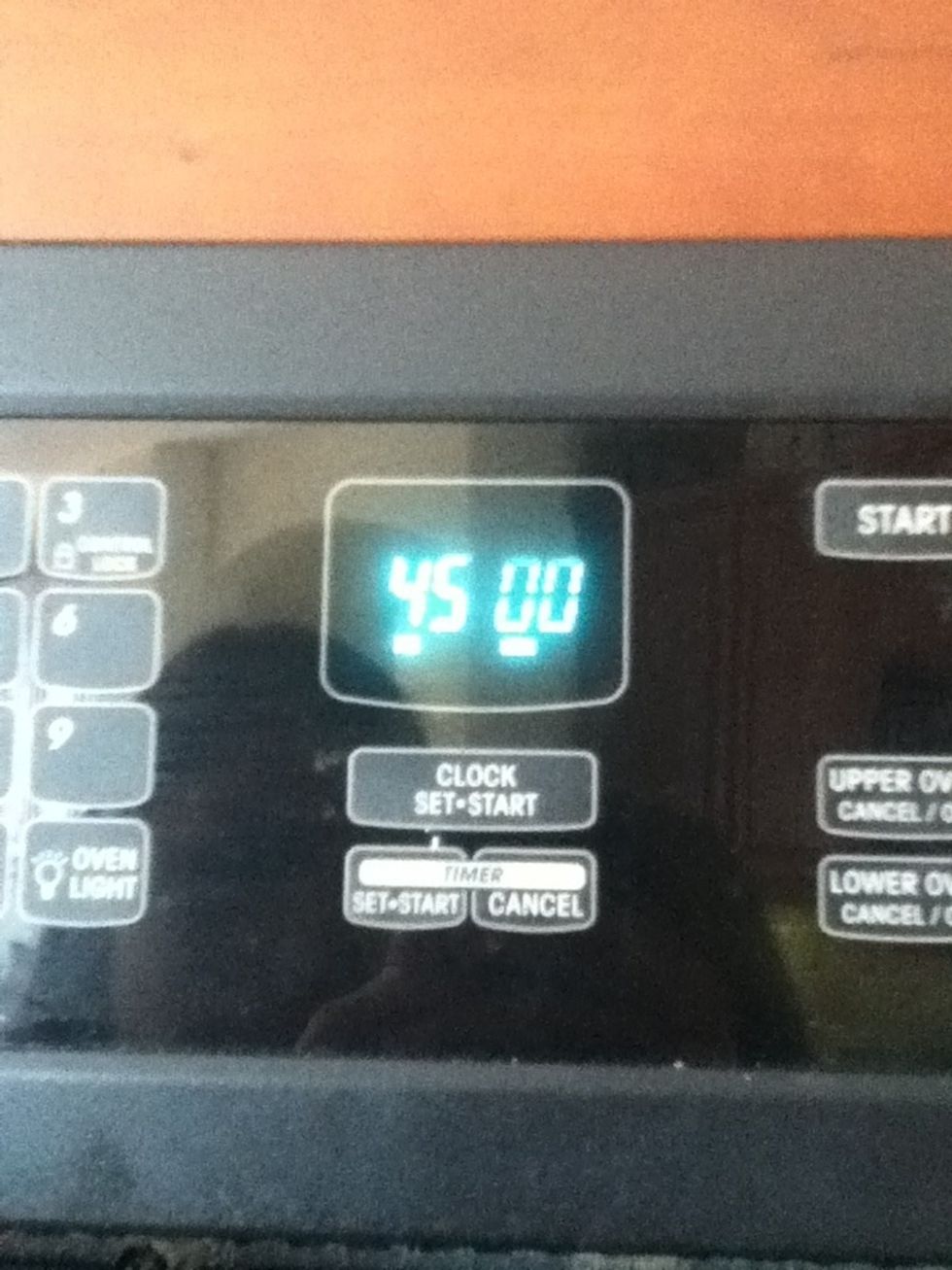 Let sit for 45 minutes!
Blend till rice falls apart into little pieces!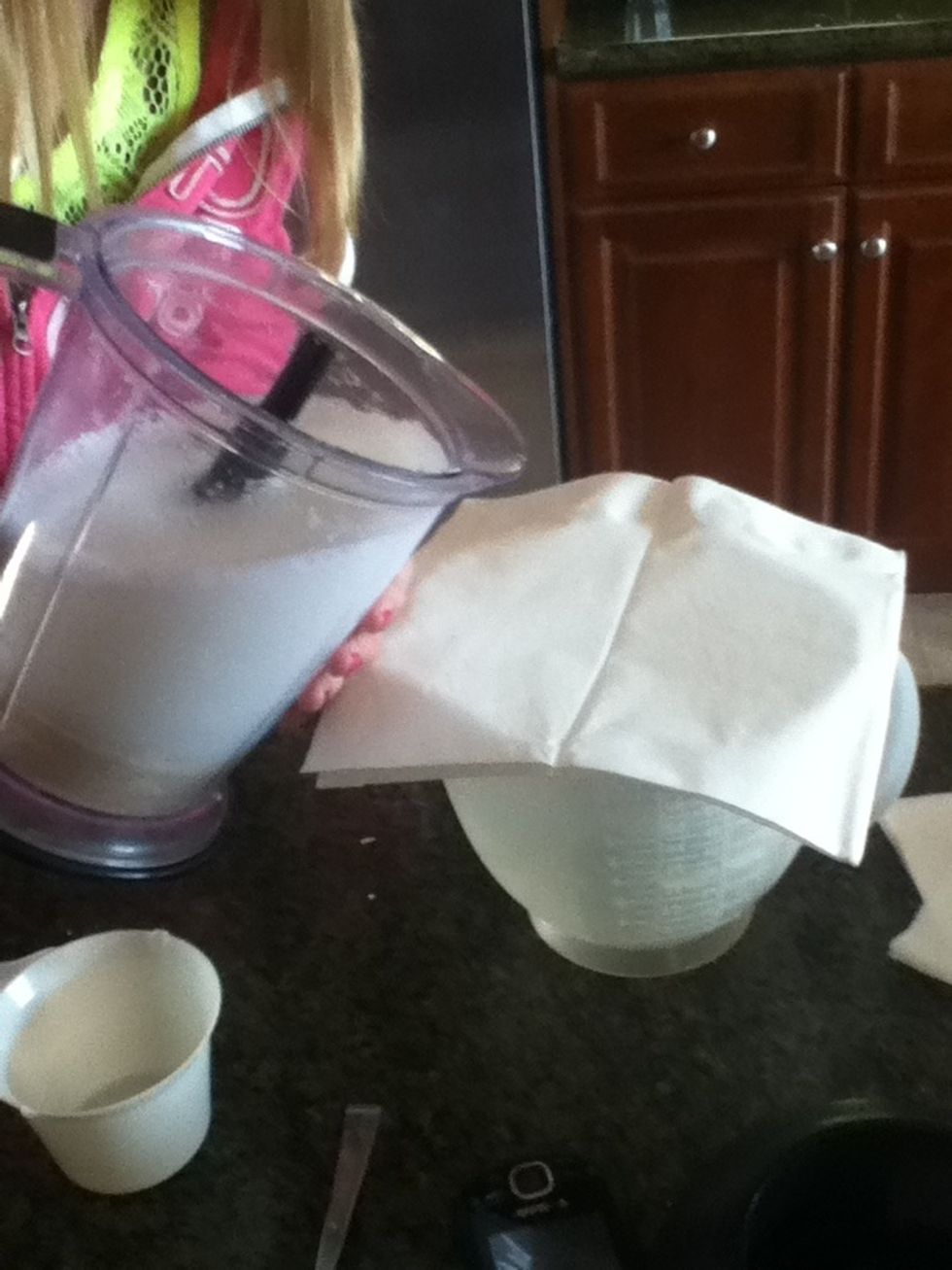 Strain rice chunks out of mixture with cheesecloth, but a paper napkin works fine!:)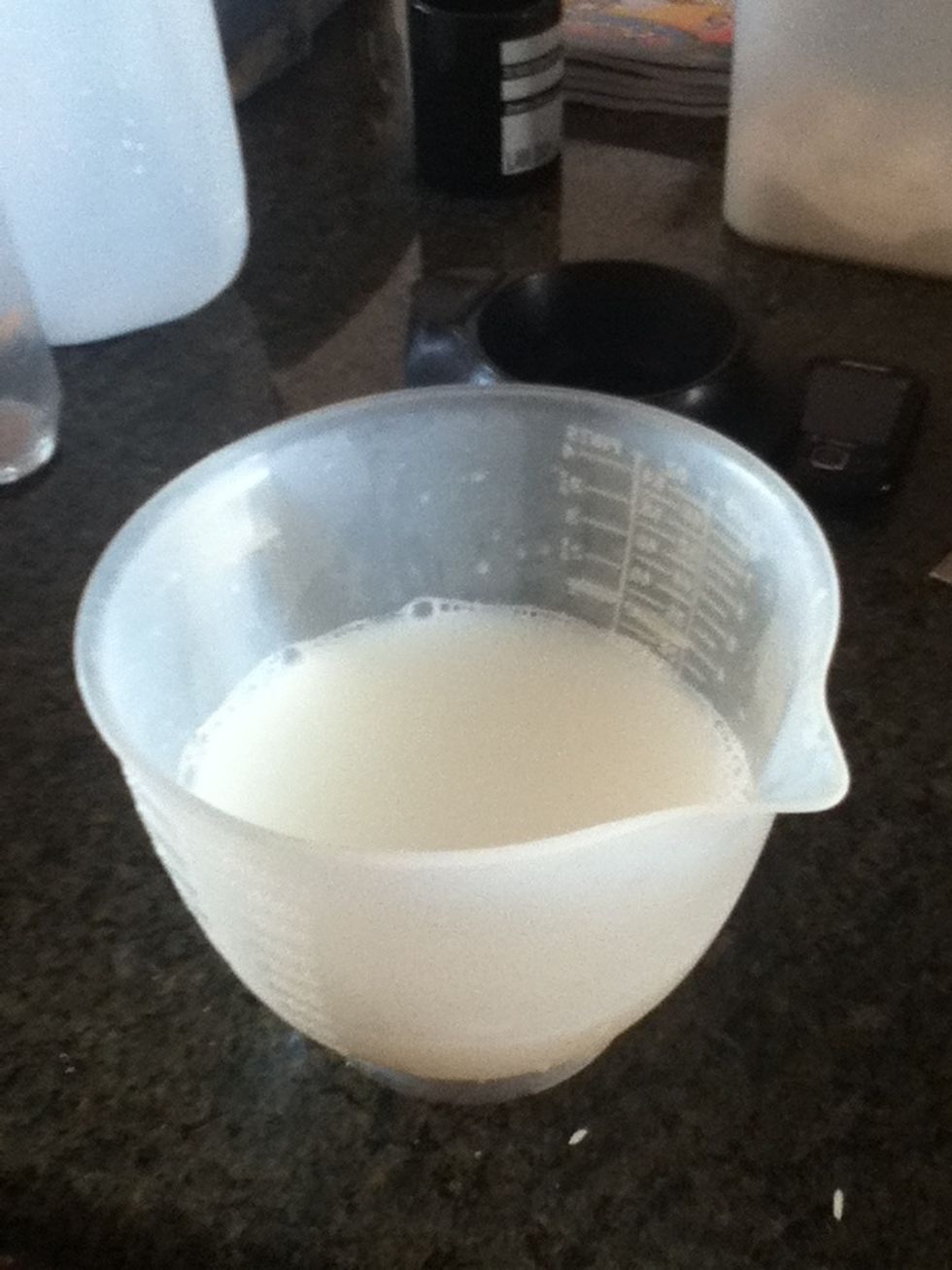 This is what the strained rice water should look like.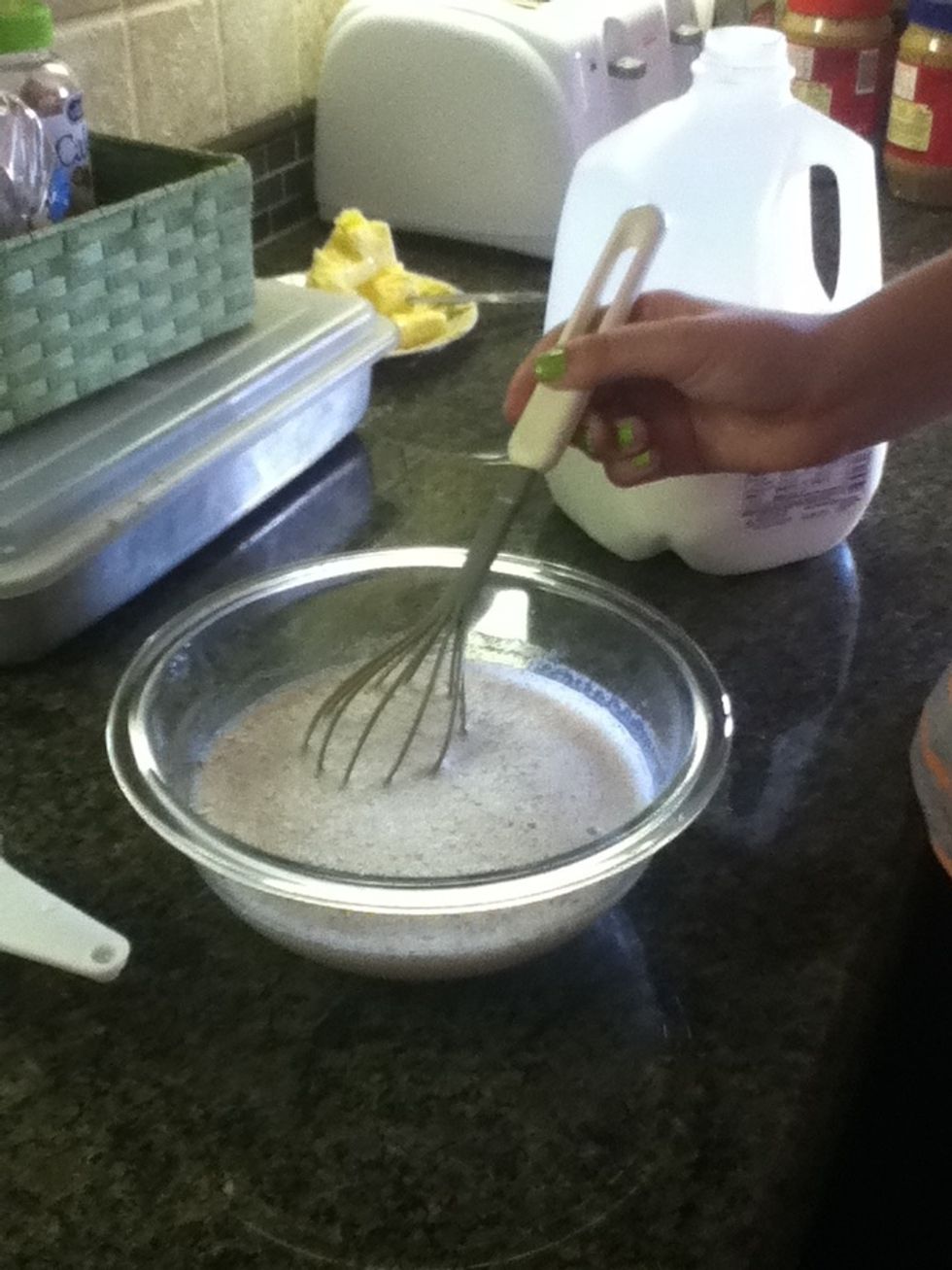 Whisk together milk, sugar, vanilla, and cinnamon.
Mix together rice water and milk mixture.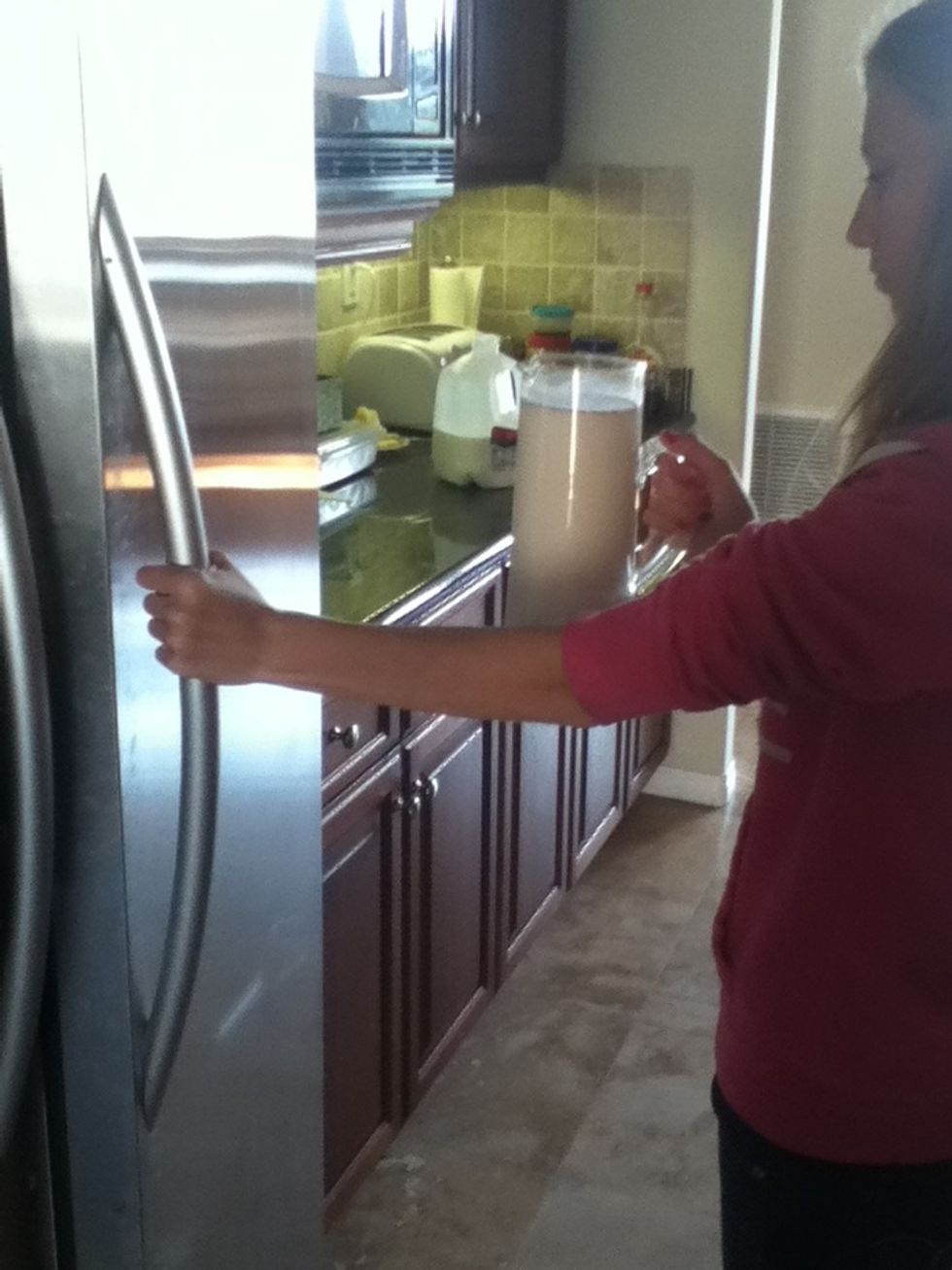 Chill for 30 minutes:)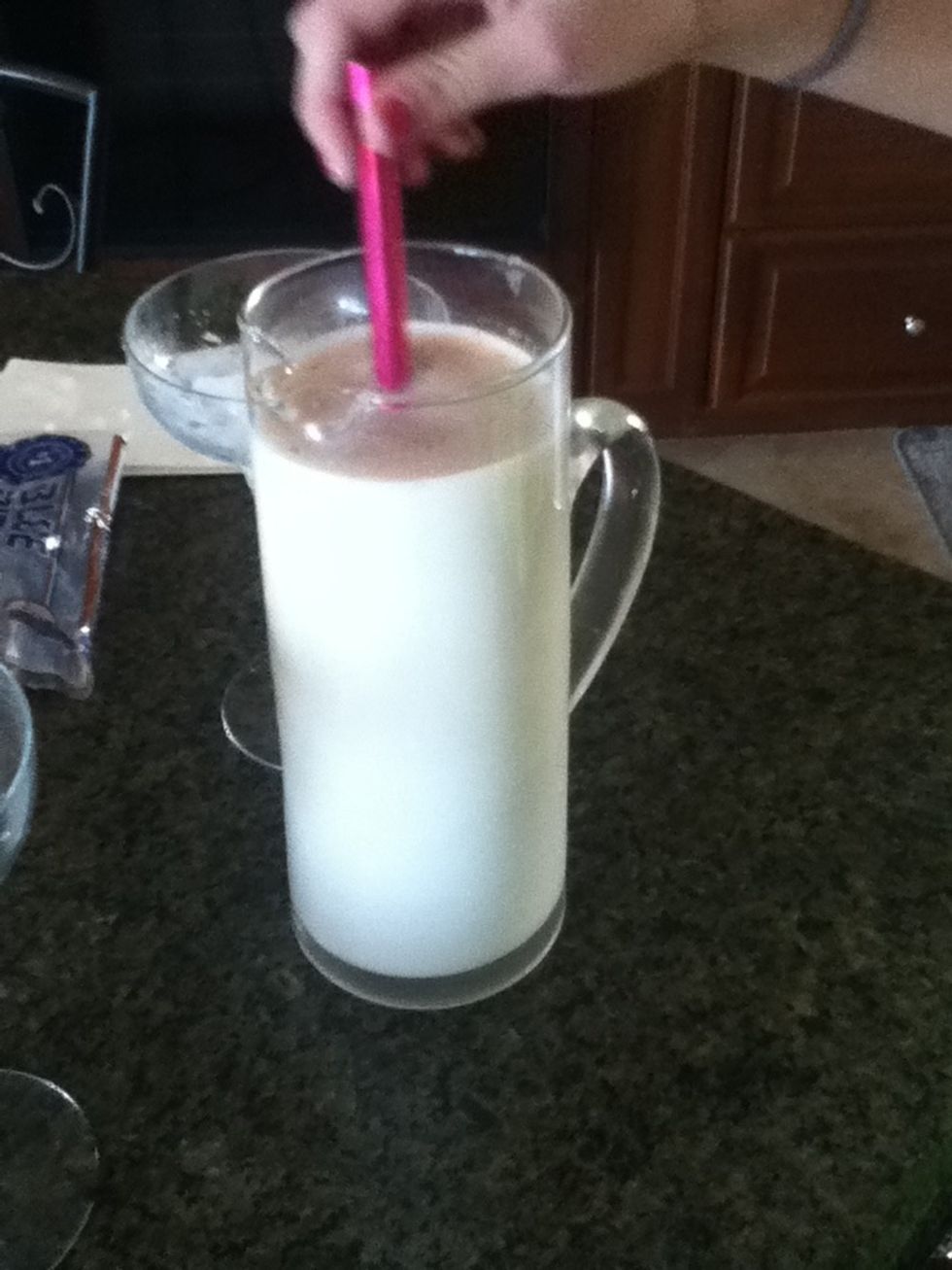 You may have to stir!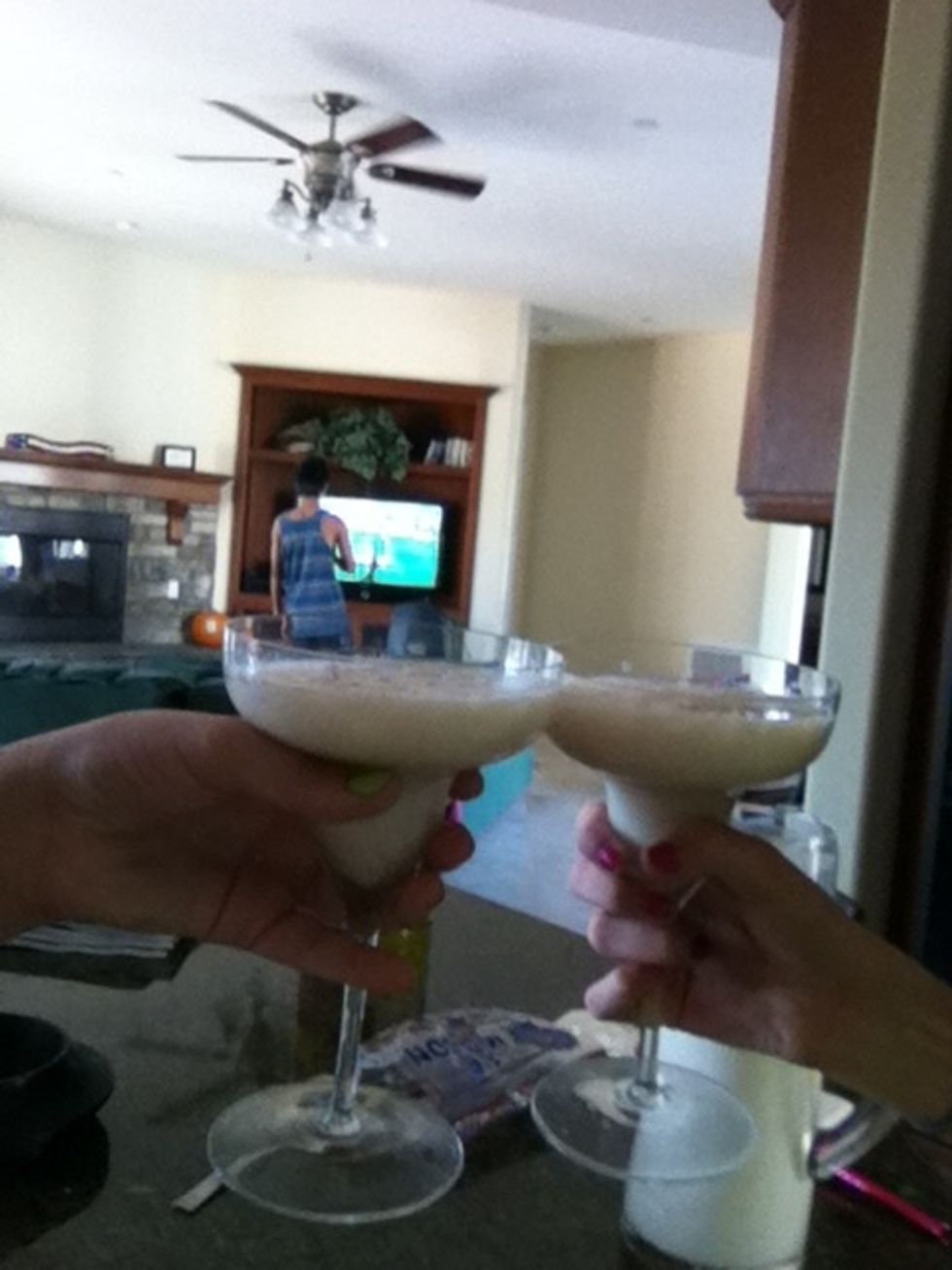 Enjoy a nice cold horchata!! :D
5.0c Water
1.0c Uncooked rice
2.0c Milk
1/2Tbsp Vanilla Extract
1/2tsp Ground cinnamon
2/3c White sugar
Paper napkins
72.0bnch Love:D