This is so simple. No training or hot glue is even necessary!
66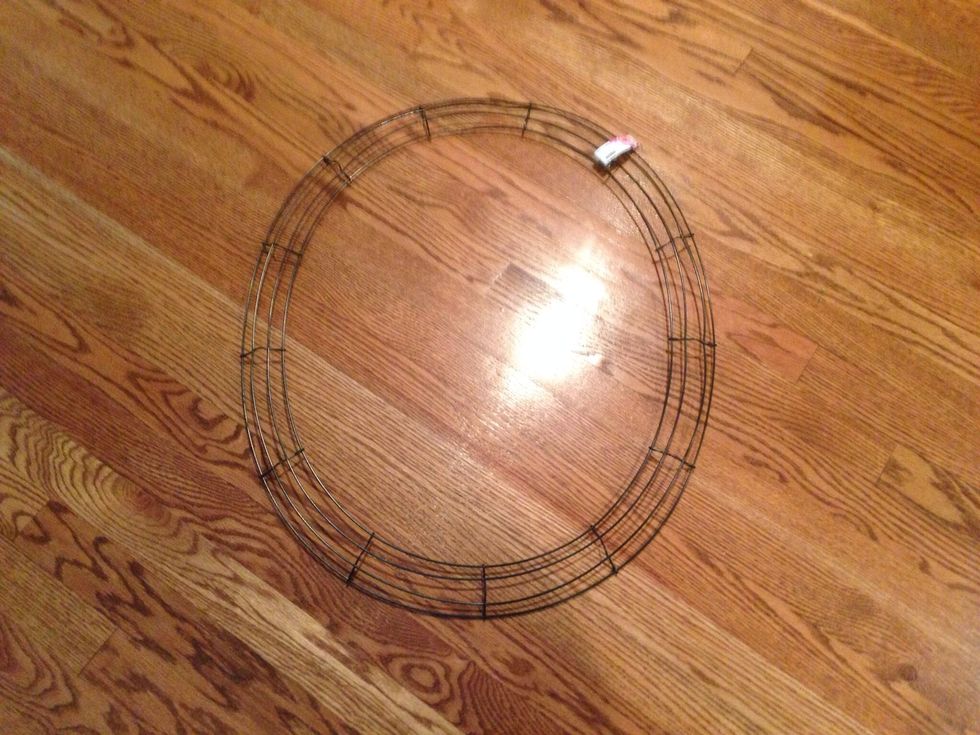 Start with a wire work wreath. You can also use a grapevine wreath, which is the woodsy kind. This wreath is bendable so I just pushed the sides in to make it oblong.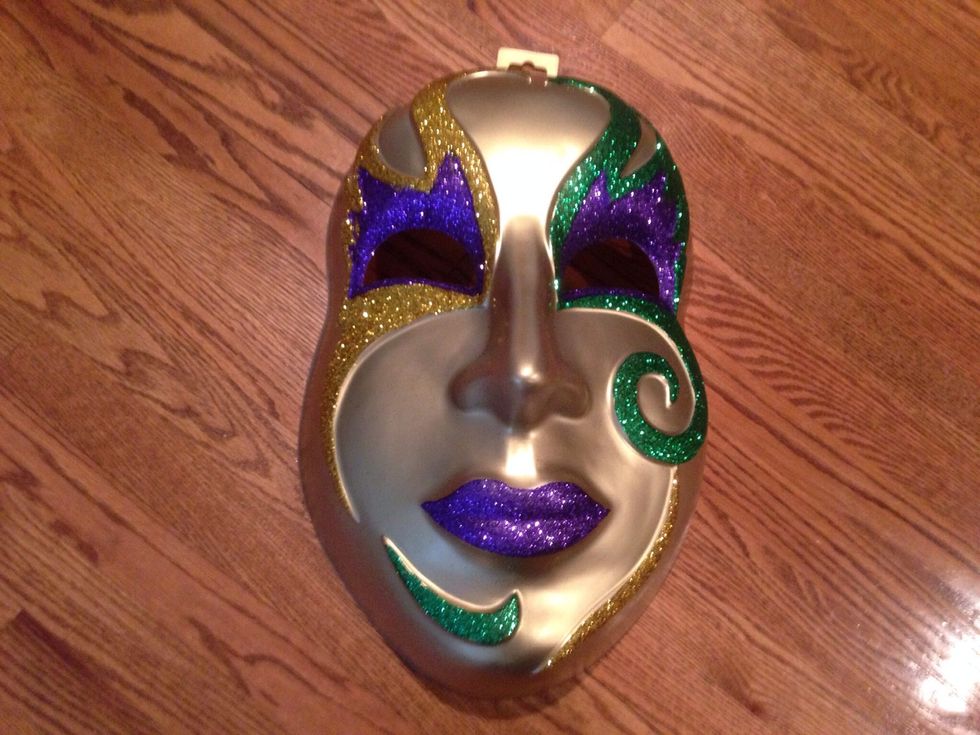 Here's the main attraction. A giant mask about 21 inches long available at your local party supply store during Mardi Gras season.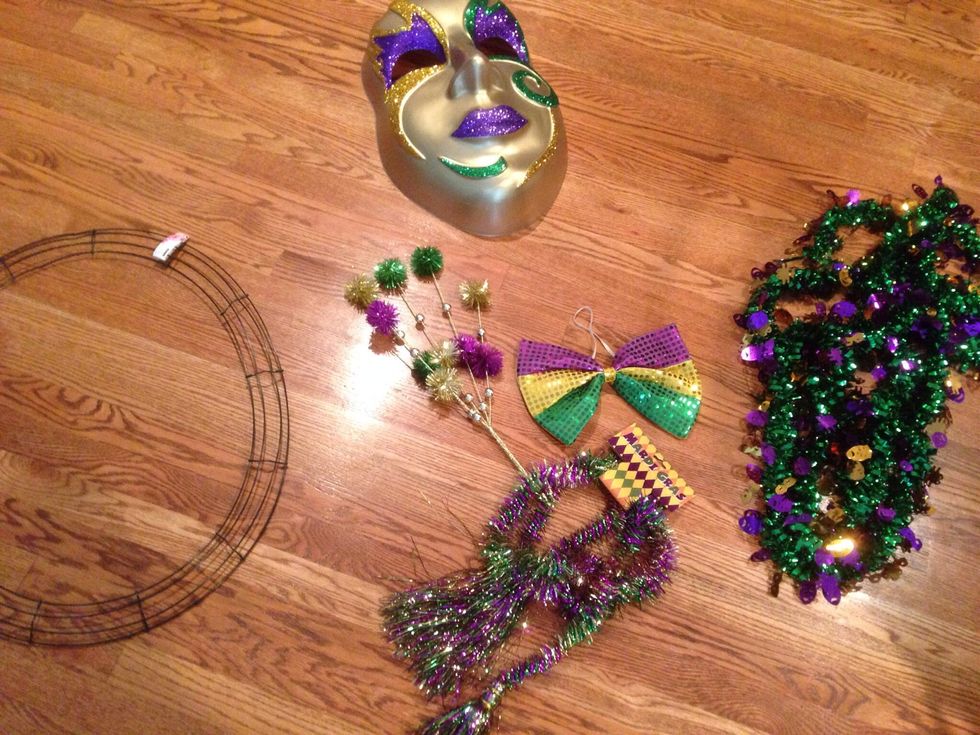 Use various other decorations to your liking. But, tinsel is necessary to wrap the wreath.
Wrap the tinsel around the wreath. Use decorations that can be outdoors.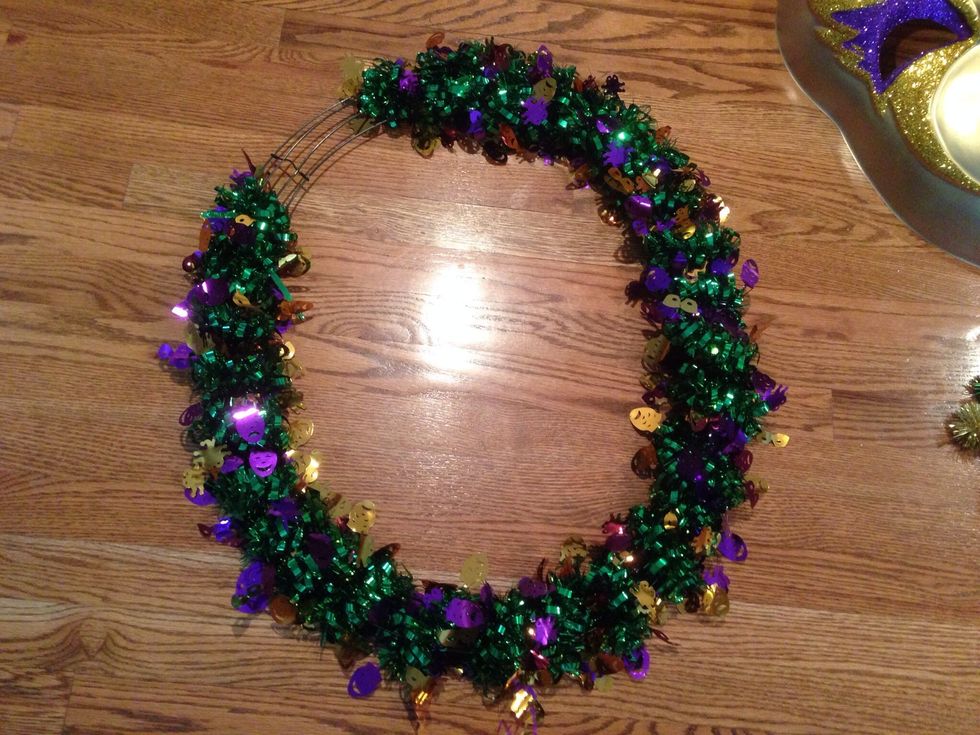 The tinsel is sticky and catchy enough that I just tucked the ends in and around the wires and they stayed securely.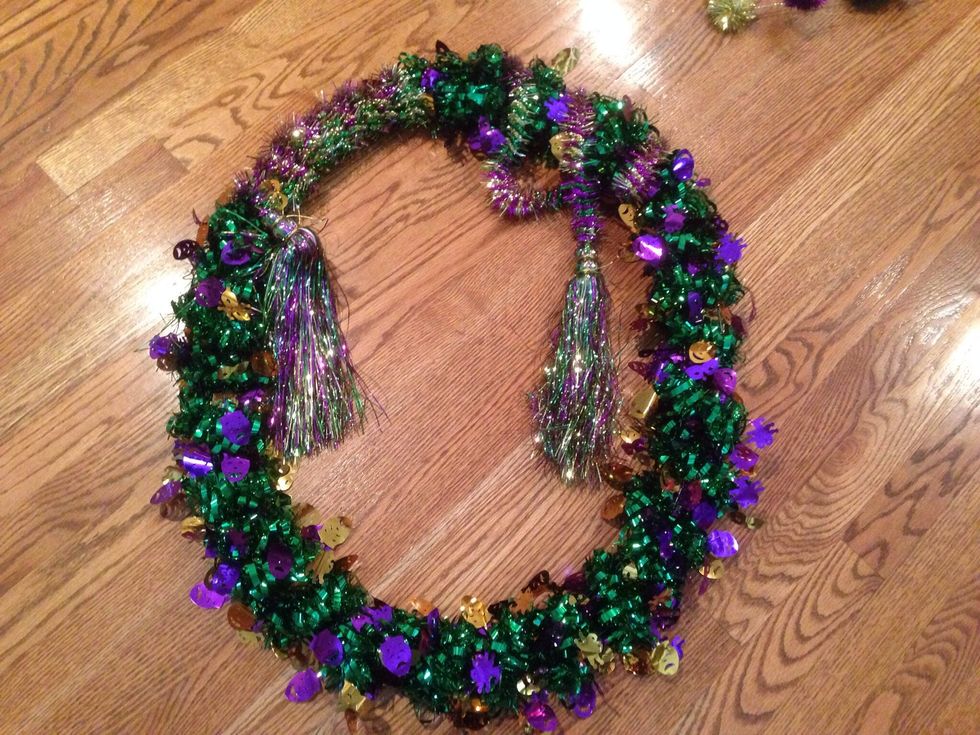 Add more tinsel of another kind for variety.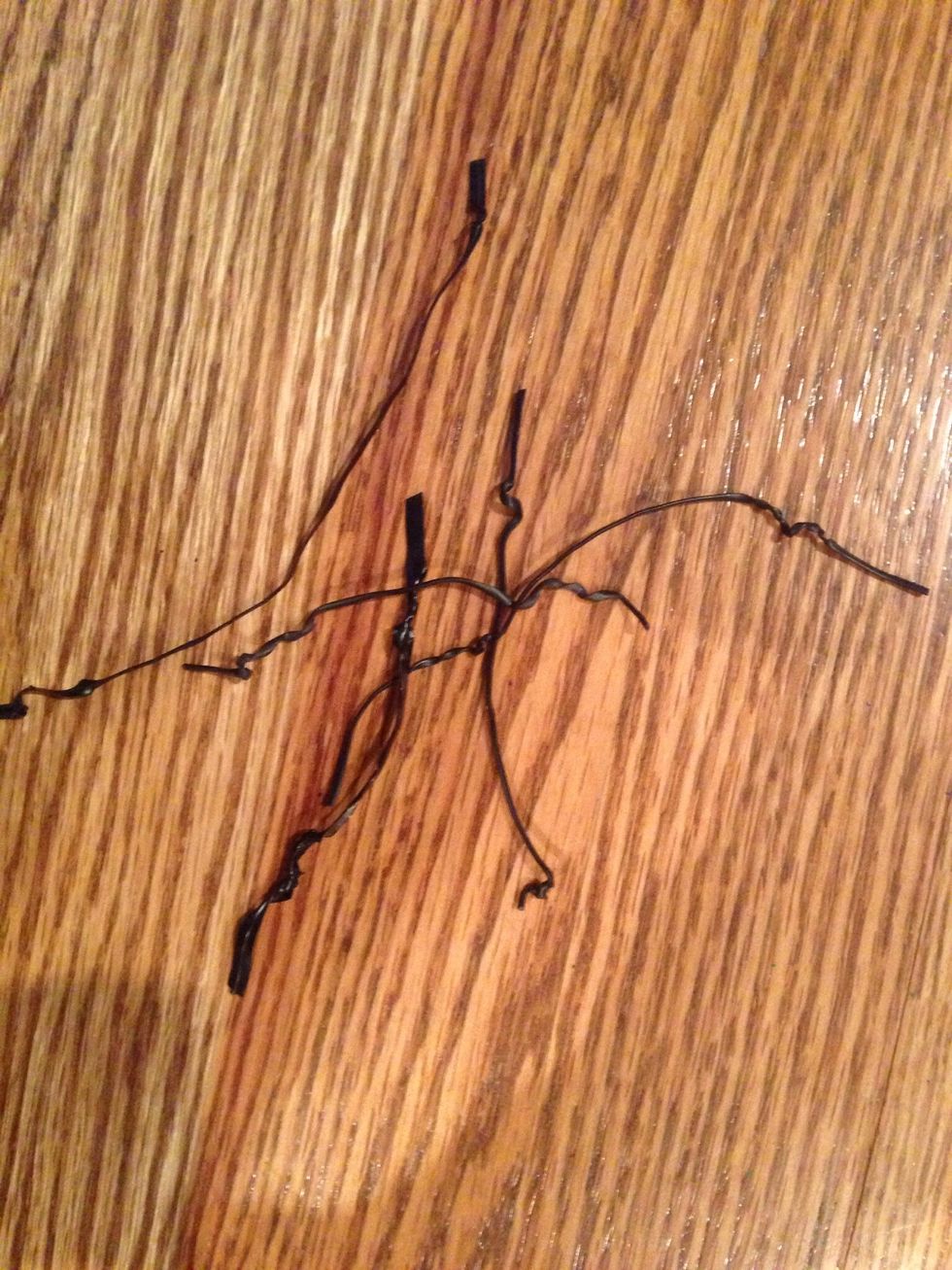 Use twist ties for securing for the next steps.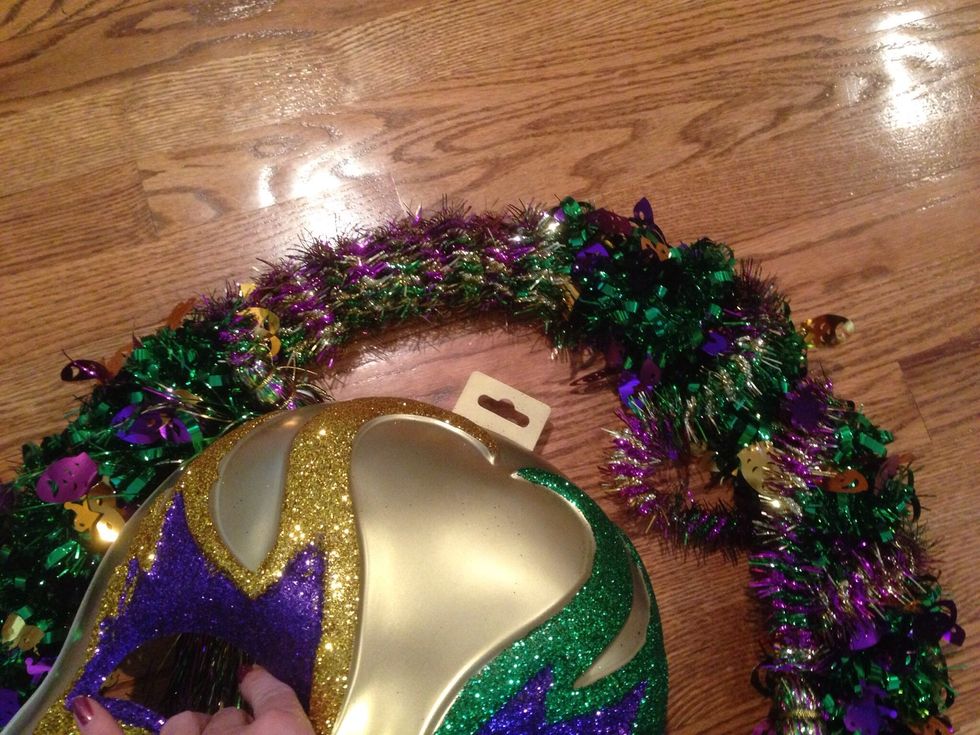 Use a twist tie to tie the top of the mask to the top of the wreath. So don't cut off the hang tag, it is needed for this step.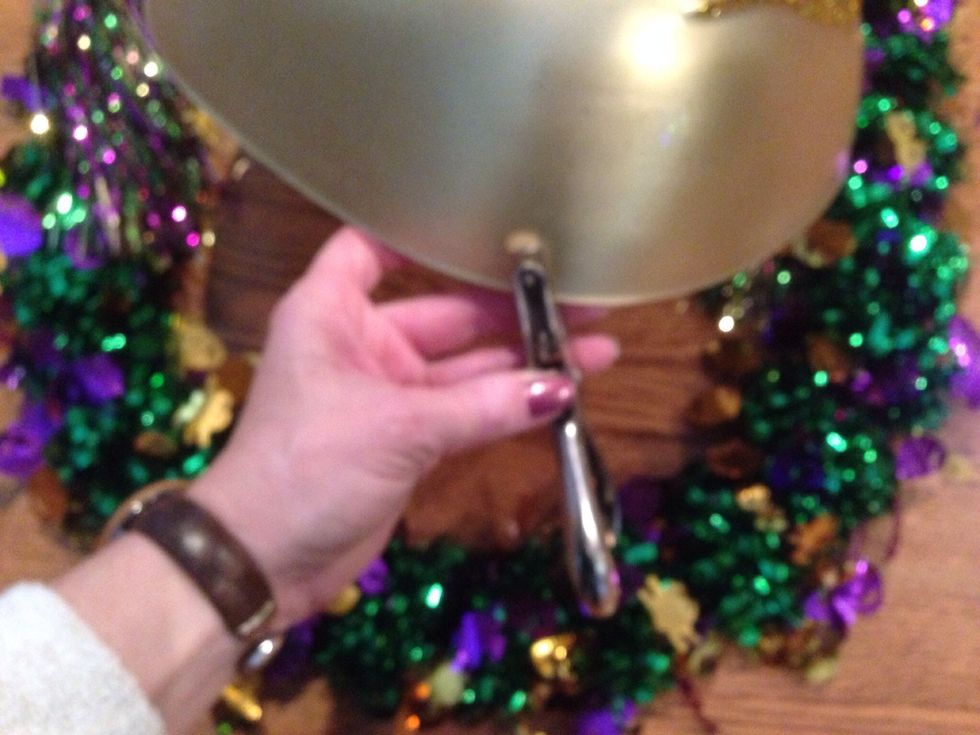 Punch a hole in the bottom where the chin is and run a twist tie through the hole and tie to the wreath.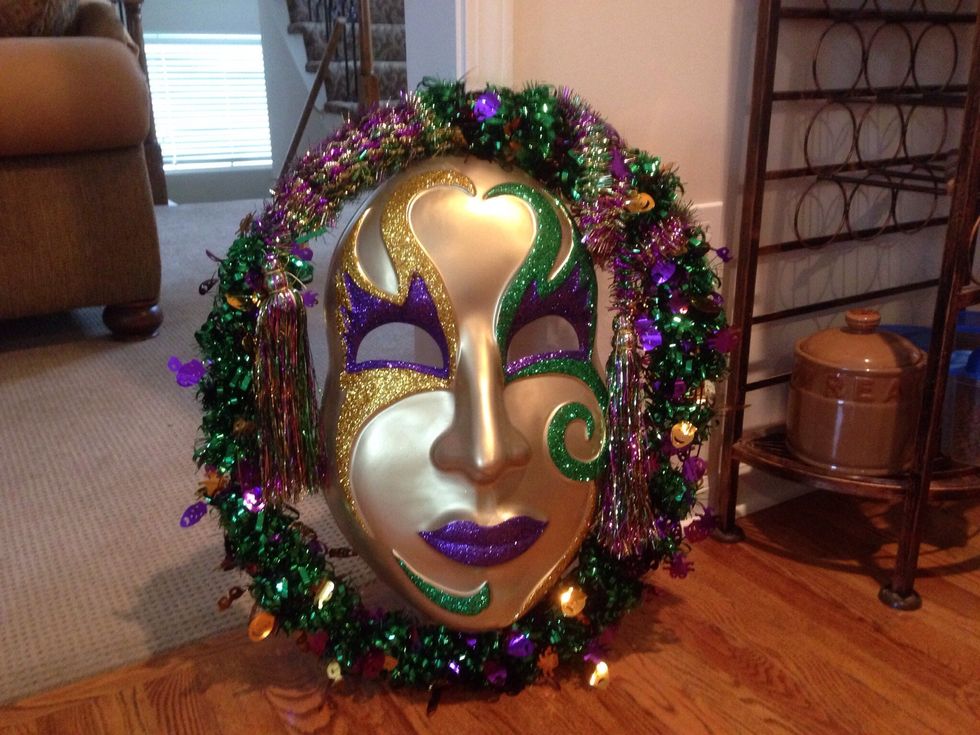 Almost done.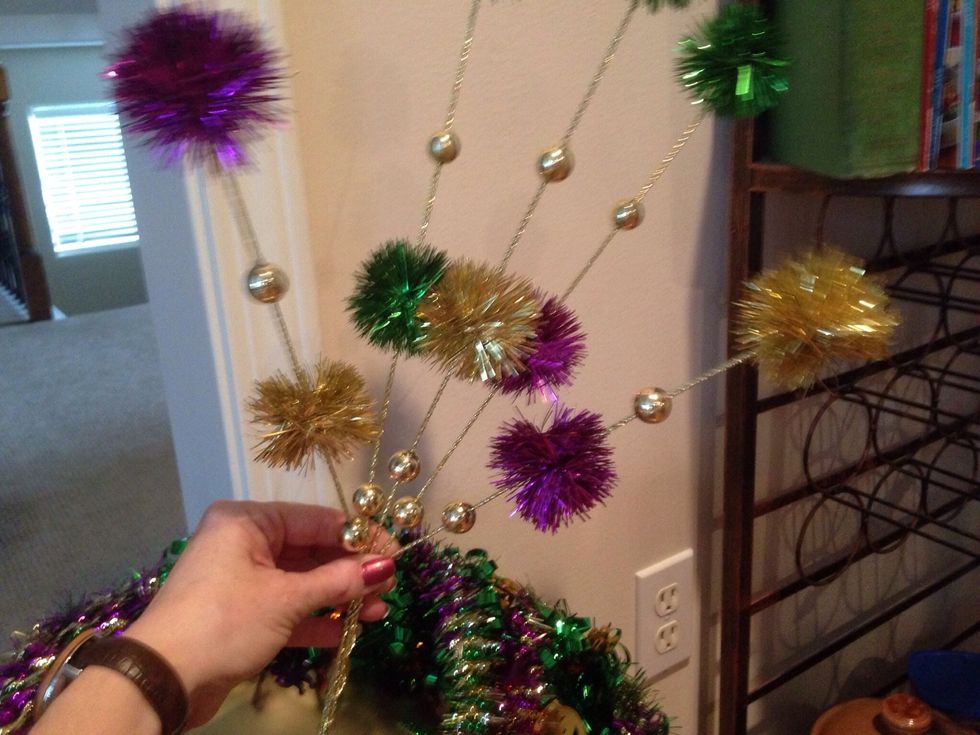 Add other pieces that you may have. This piece is wire also, so I twisted it in and around the wires of the wreath.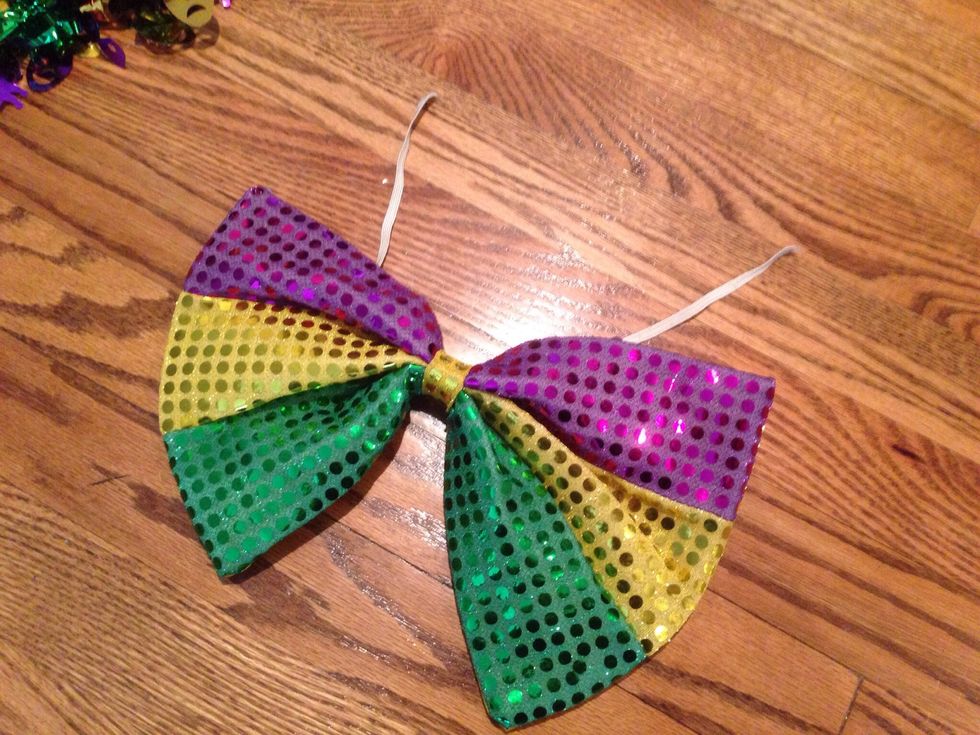 Here I cut the elastic apart to have two ends. Then, I tied the bow tie to the bottom of the wreath using the elastic.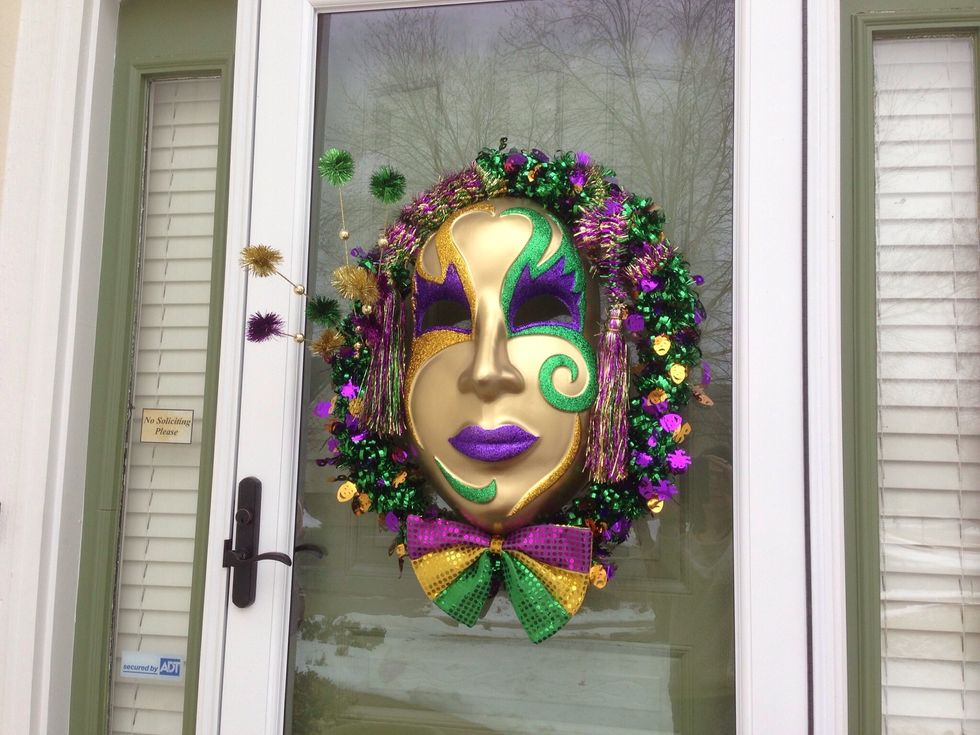 Done, and so so so cool! Not a bit of glue was needed nor was any training or talent needed for crafting this wreath.
Have fun with Mardi Gras no matter what part of the country you live in!
Work wreath
Giant mask
Tinsel
Twist ties
Any other small decorative add-ons