Matcha green tea is super healthy and energizing. It's a great way to kick start your day. One glass is equivalent of 10 glasses of green tea in terms of antioxidant content and nutritional value.
23
Matcha tea is a cancer fighting, fat burning and metabolism enhancing machine loaded with vitamin C, Chromium, Zinc, and Magnesium.
It will also help your body fight against any viruses and bacterias and lowers cholesterol and blood sugar.It's also known to enhance moods and aid in concentration and alertness.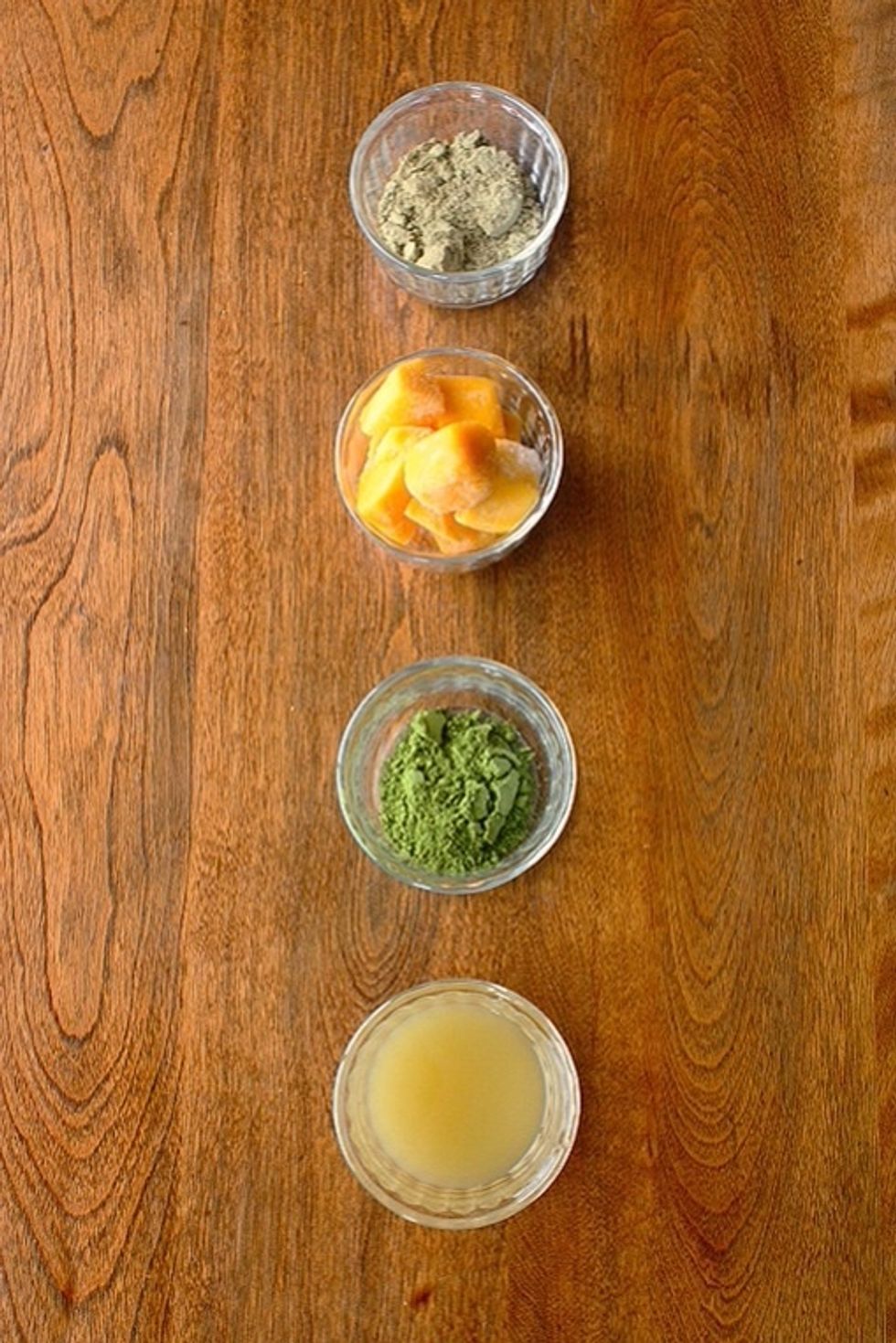 Step 1. Gather all the required ingredients.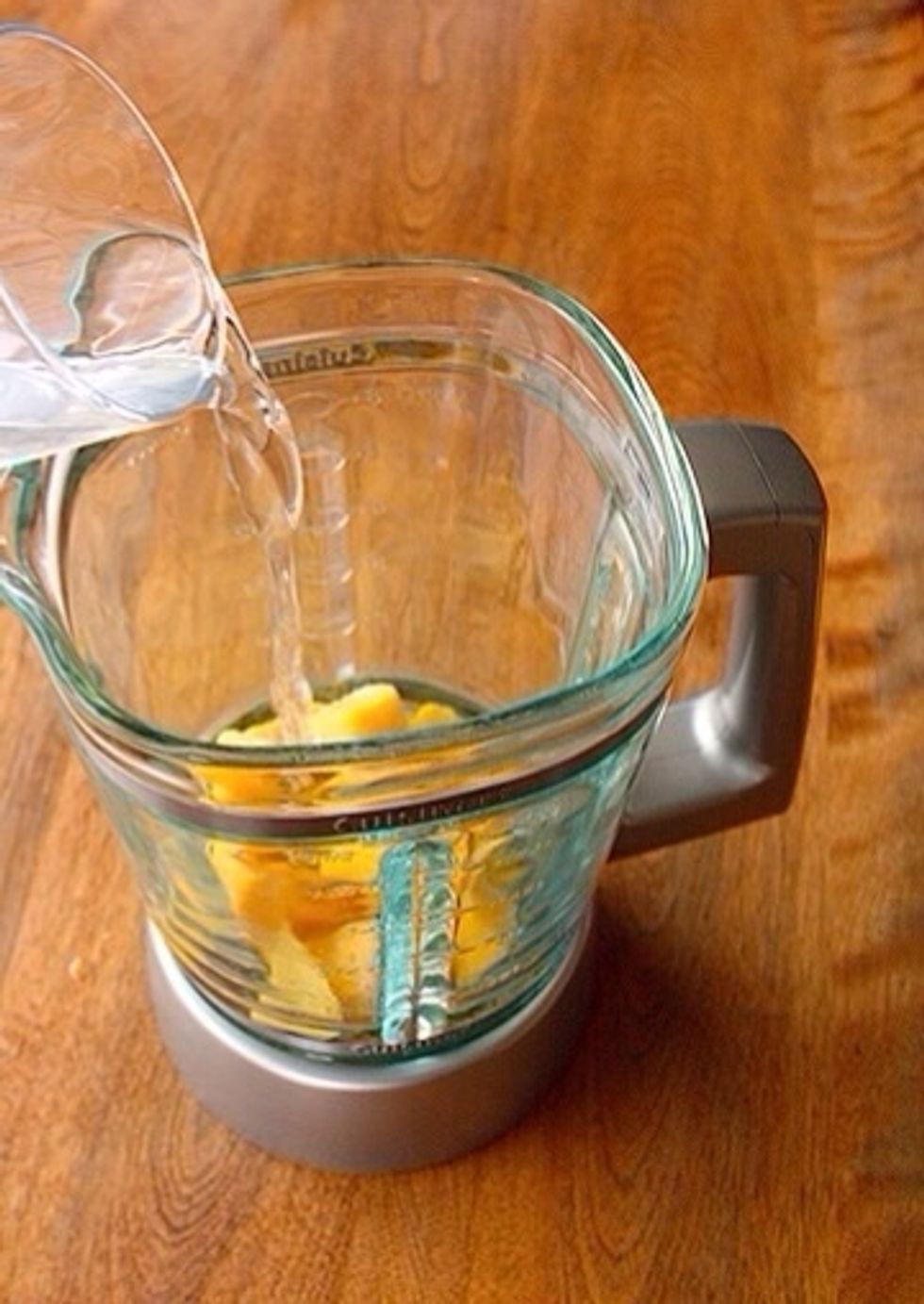 Step 2. Combine ingredients into a blender, adding the water last. Blend together for 1-3 minutes until smooth.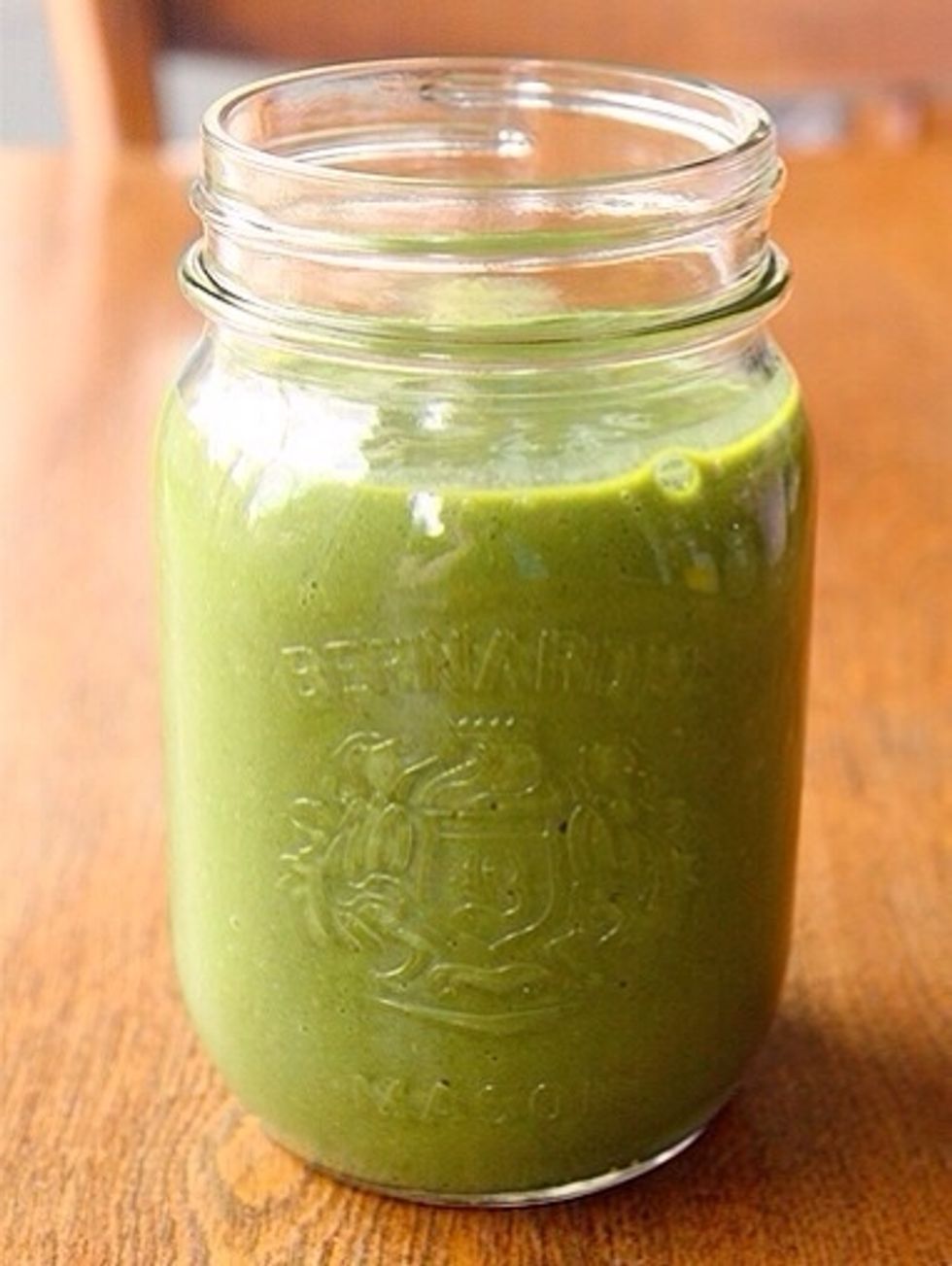 Step 3. Pour and enjoy! This is such a fast and easy recipe that will wake you up and energize you for your day while boosting your overall health!
1/4tsp DAVIDsTEA Matcha green tea
1.0 Scoop protein powder
Honey
1.0c Mango
1.0c Pineapple
1.0Tbsp Pineapple juice
1/2c Water
Kait S
20-something / Blogger / Designer / Canadian. Collects teacups & firmly believes sandwiches taste better cut diagonally. Living life gluten free.