Make an Emergency Vet. Stitch Protector for Your Dog
35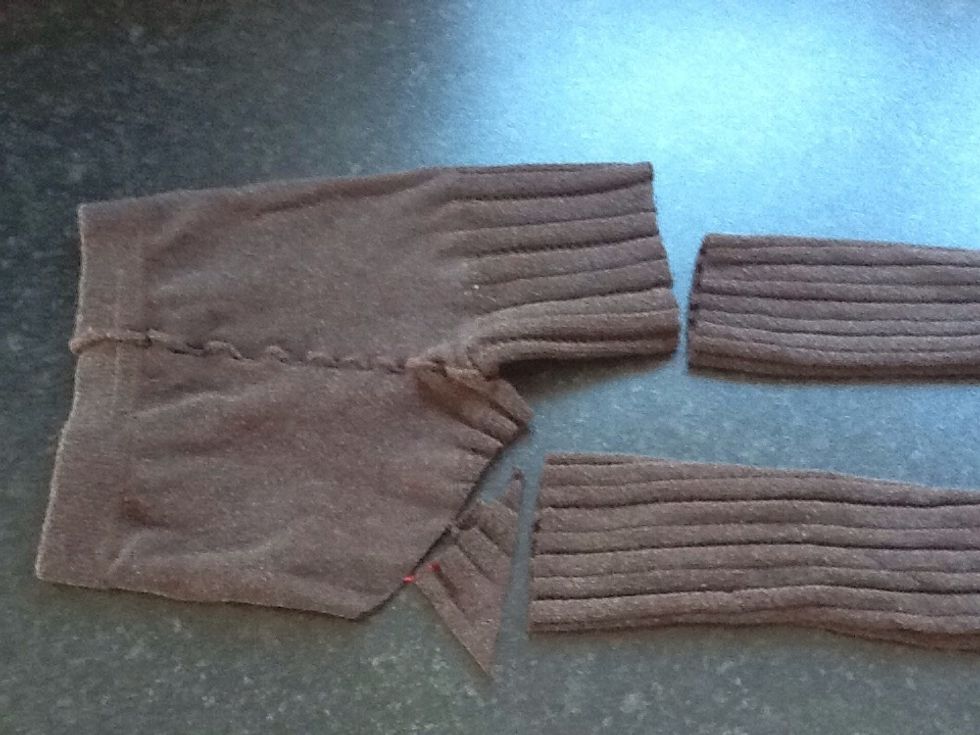 ONE PAIR OF OLD WOOLY TIGHTS, CUT AS DIRECTED HERE. THIS WILL FIT MY "CHORKIE", BUT YOU WILL HAVE TO ADJUST FOR A LARGER/SMALLER DOG.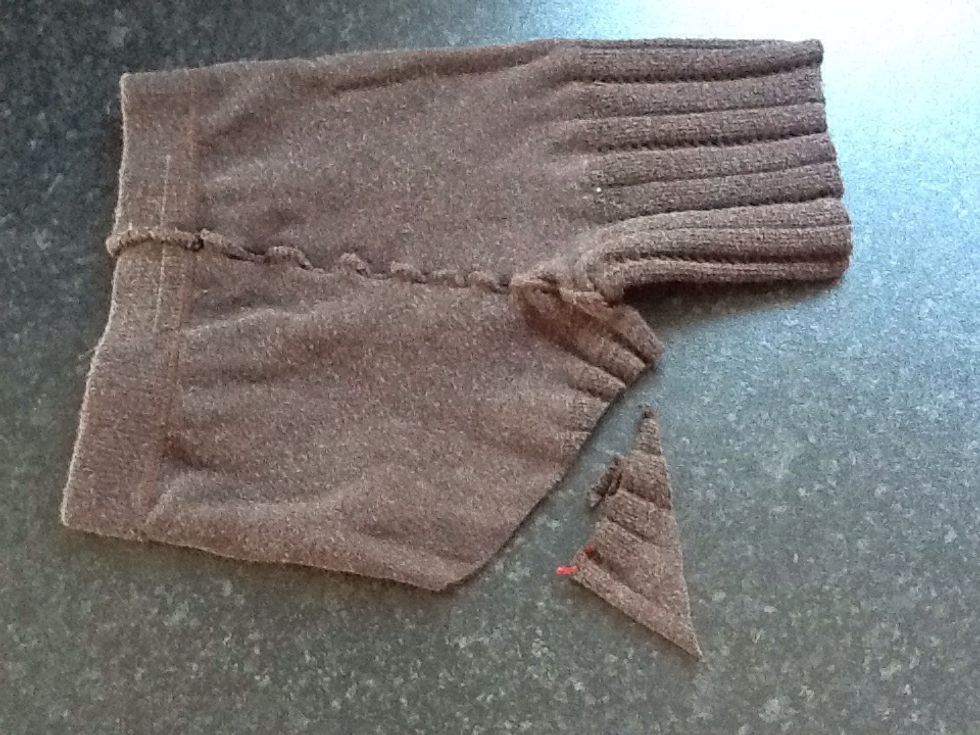 CLOSER LOOK AT THE CUT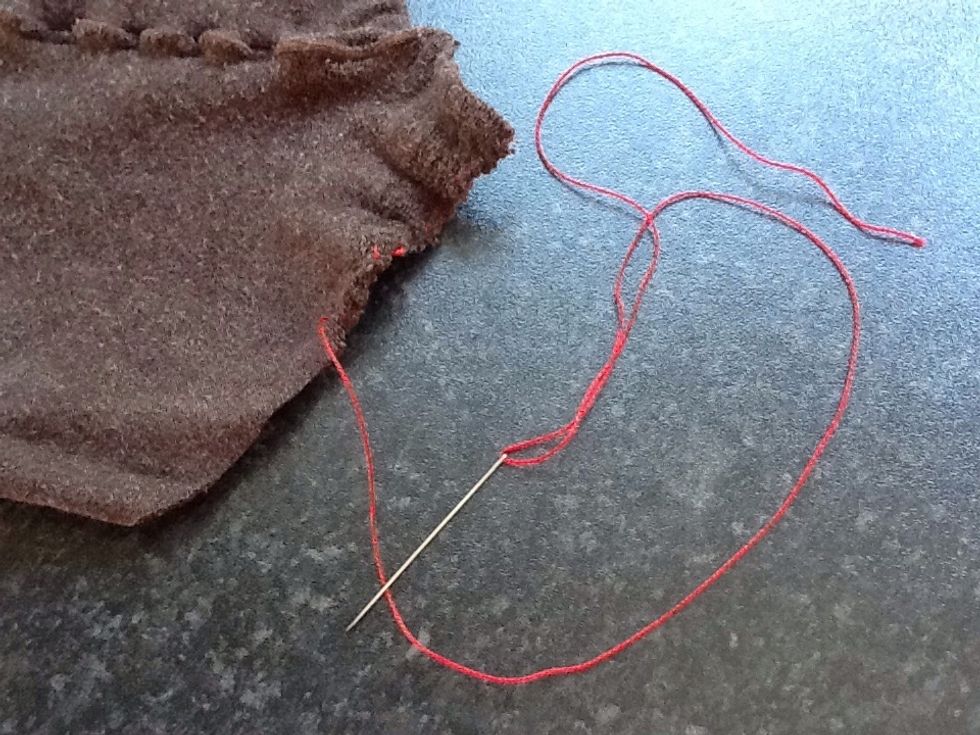 TURN INSIDE OUT AND STITCH ALONG THE SHORT LEG AS SHOWN
WHEN FINISHED, TURN RIGHT SIDE OUT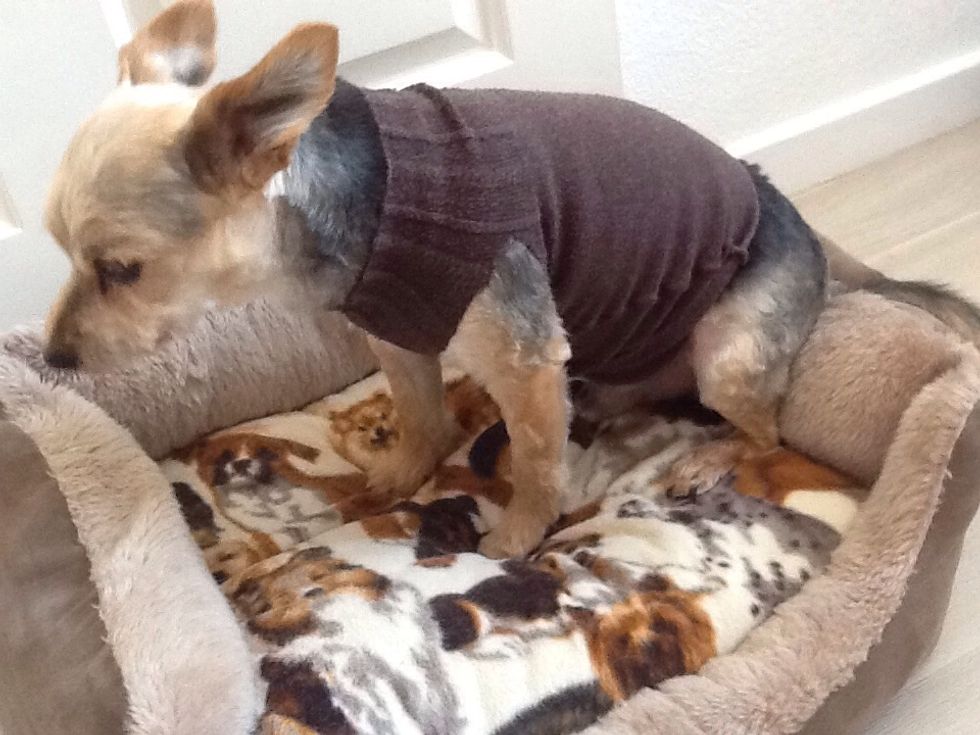 SLIP OVER YOUR DOGS HEAD AND IMAGINE WHERE THE HOLES FOR THE FRONT LEGS NEED TO BE. THIS WILL STOP IT RIDING DOWN WHEN HE OR SHE IS WEARING IT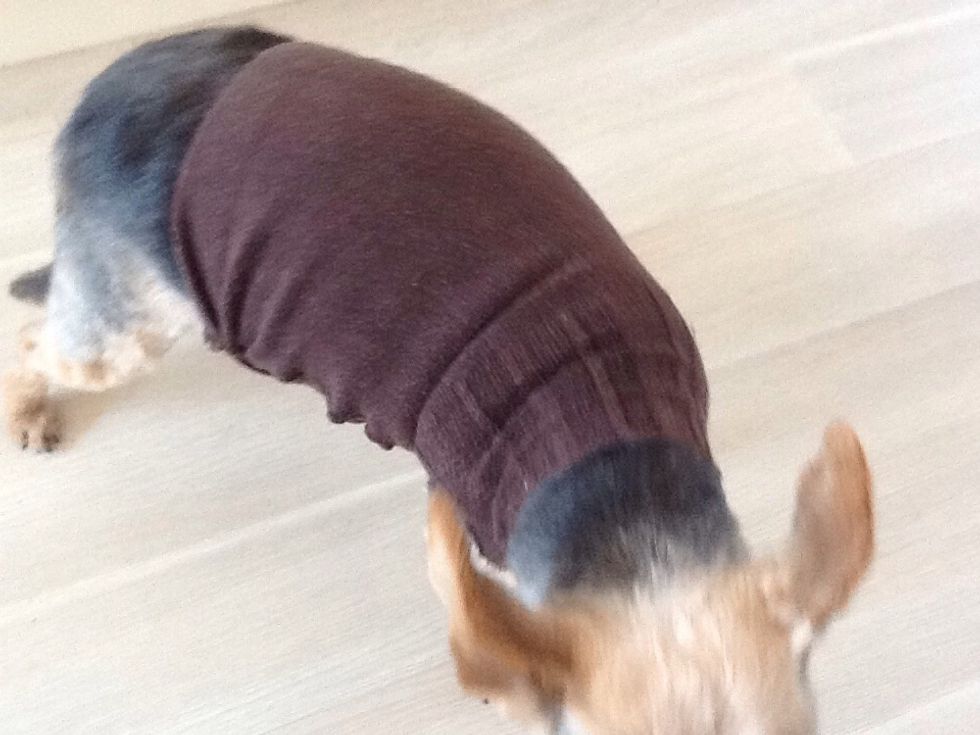 HIS STITCHES WERE BETWEEN HIS CHEST AND BELLY, JUST WHERE HE COULD REACH TO TAKE THE STITCHES OUT !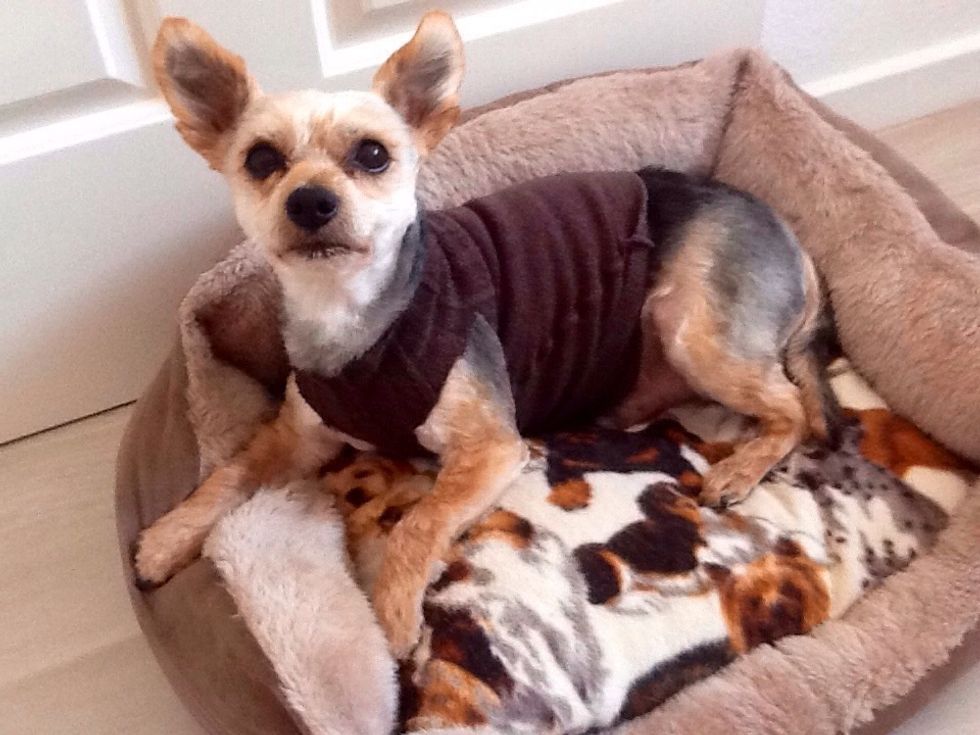 ALL FINISHED, STOPS HIM RIPPING OUT HIS EXPENSIVE STITCHES! ALSO HE HAS JUST BEEN CLIPPED SO THIS WILL KEEP HIM NICE AND WARM ON COOLER WALKS.
OLD PAIR WOOLY TIGHTS
SCISSORS
THREAD
ONE SMALL DOG RECENTLY STITCHED ON BELLY