First, gather all of your ingredients. :)
Next, pour a half ounce of your favorite melon liqueur.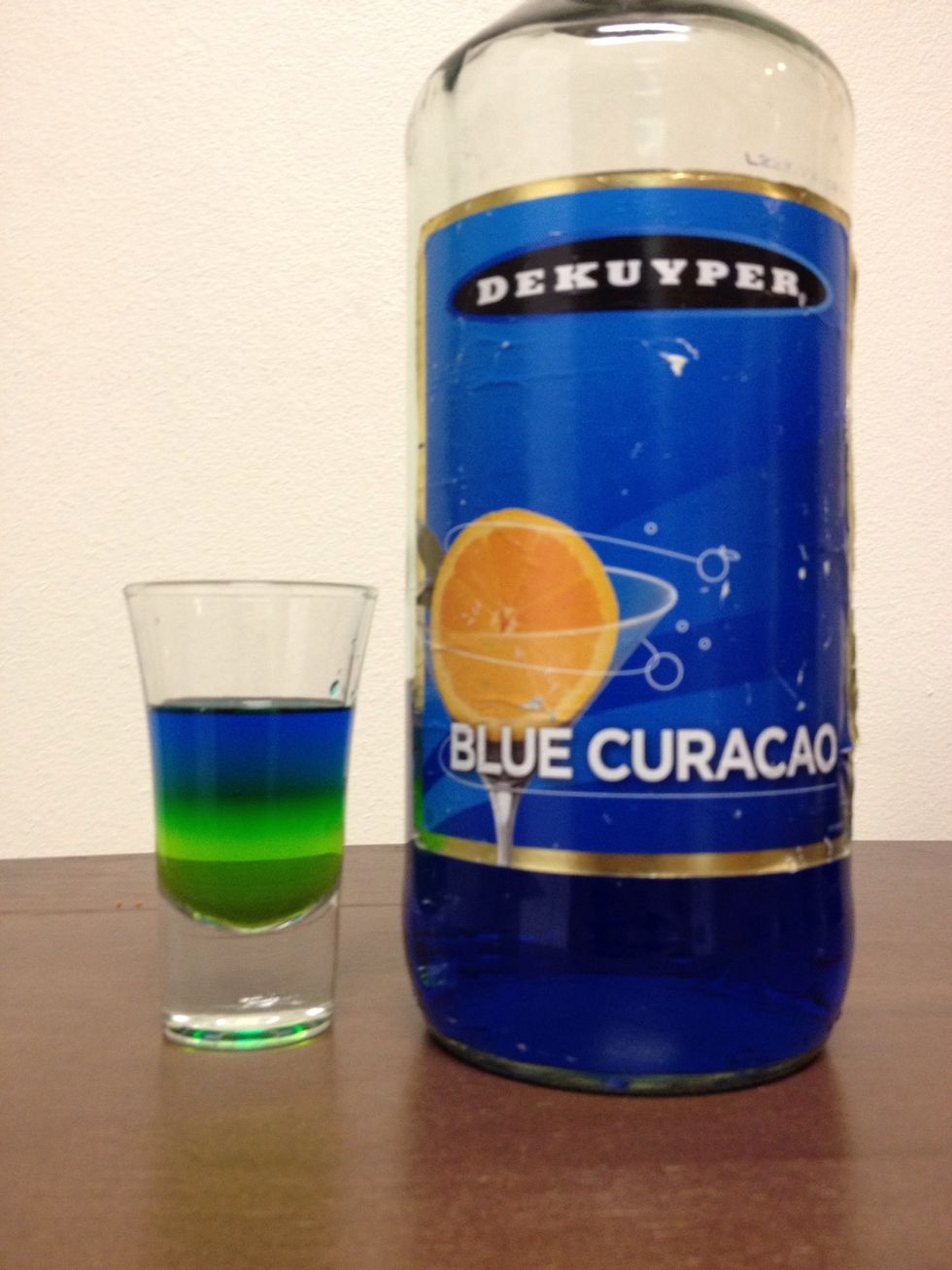 Slowly pour in a half ounce of Blue Curaçao. Use the back of a spoon to help the slow pour. Contact me for another way to slowly pour. :)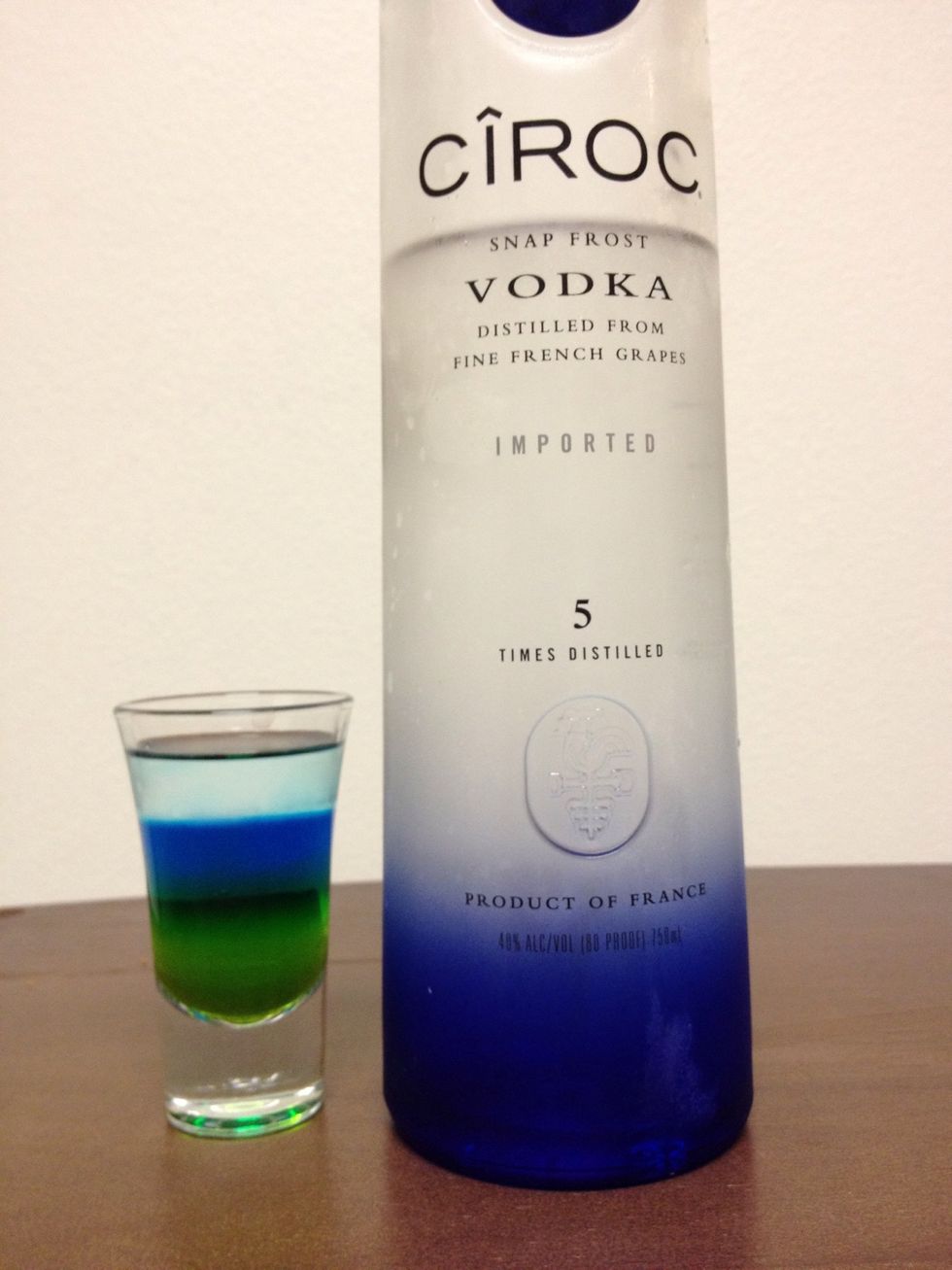 Finally, add in a half ounce of your favorite vodka. *drools*
Voila!!! A beautiful layered cocktail that is kinda sweet, but will pack a little punch.
Sorry for not uploading in a while. I've been busy enjoying my summer. You can count on more guides in the future. :) As always, don't forget to LIKE and FOLLOW!! Drink responsibly...Cheers!! :)
Shot Glass
1/2oz Midori Liqueur
1/2oz Blue Curaçao
1/2oz Vodka
Zeke ?
Making people happy, one drink at a time! Cocktails include liquor, liqueurs and mixes that are easy to get at any liquor store. Don't forget to Follow! Cheers!