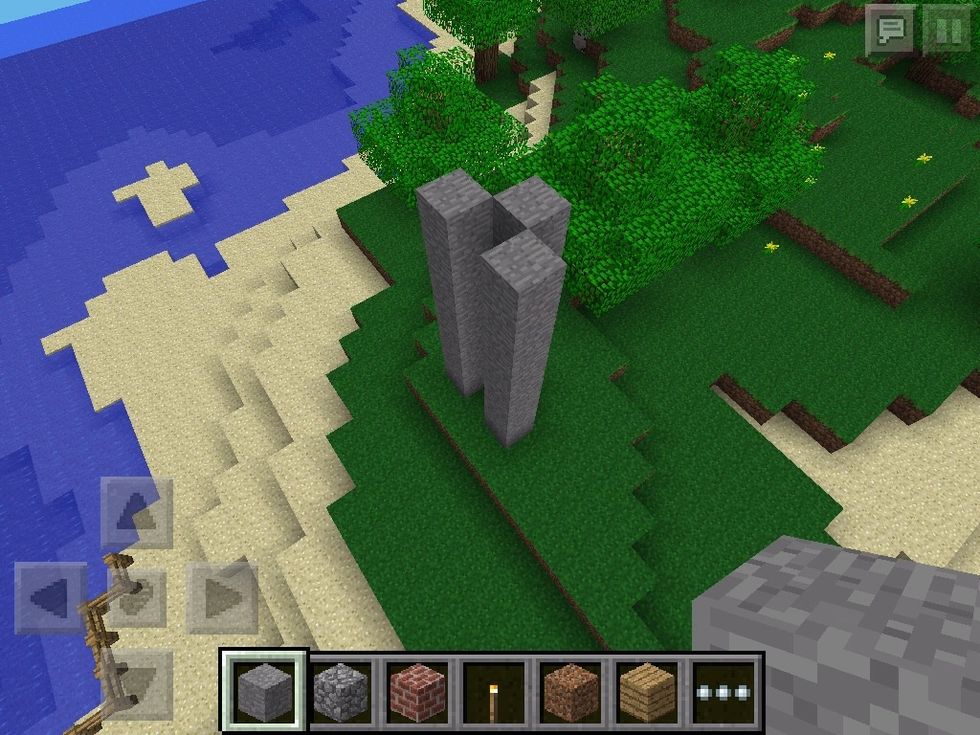 It should look like this.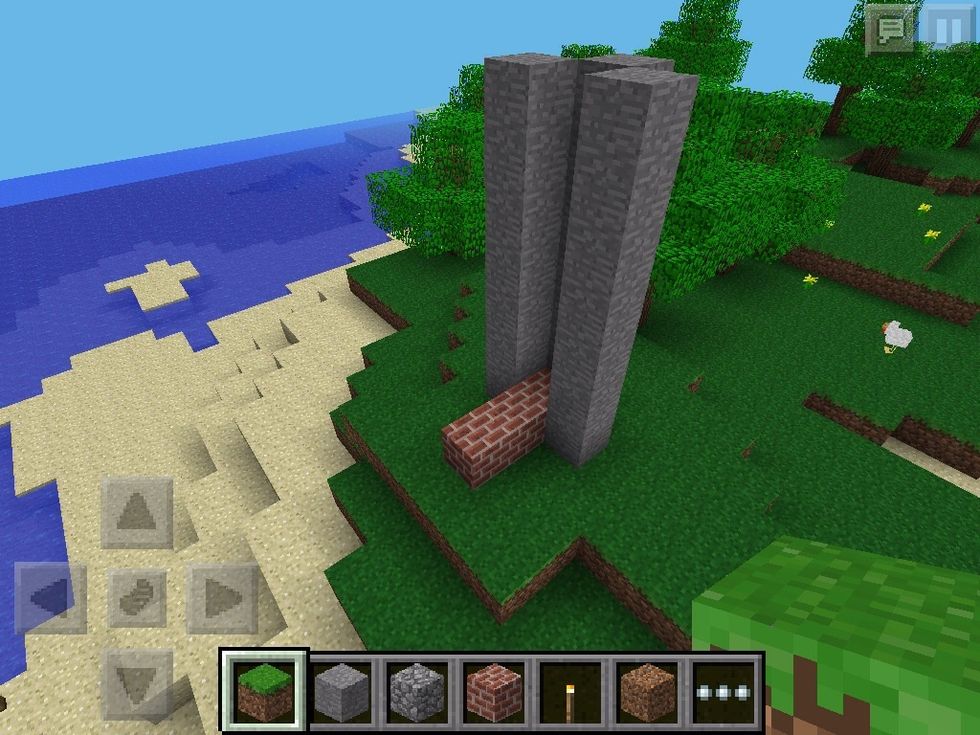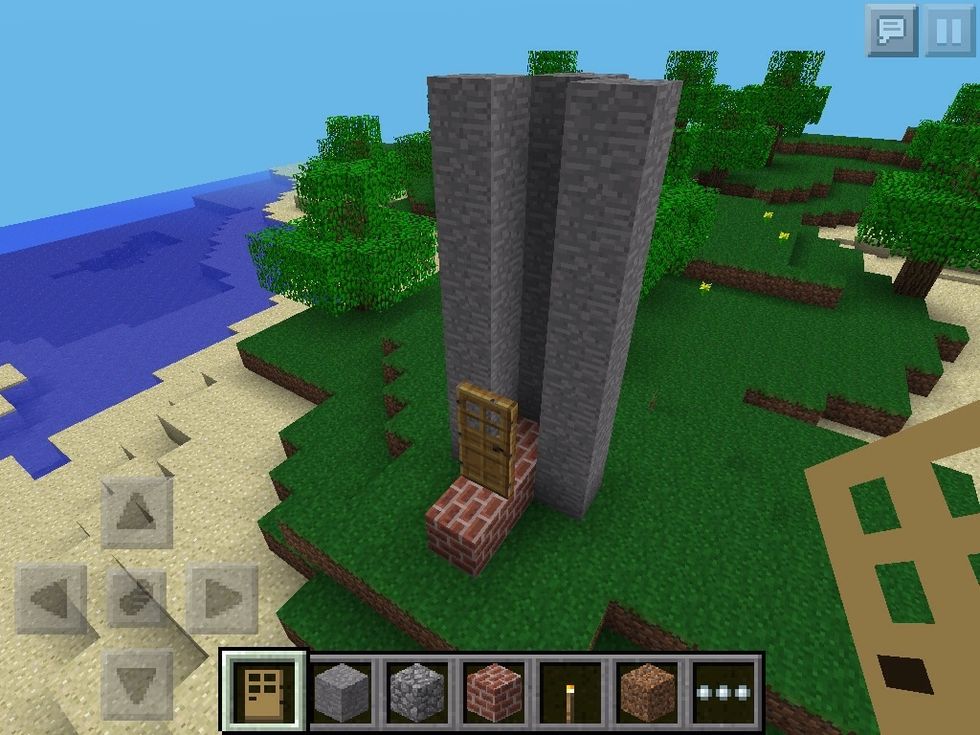 Put a door in the 2nd block of the 3 blocks of stone.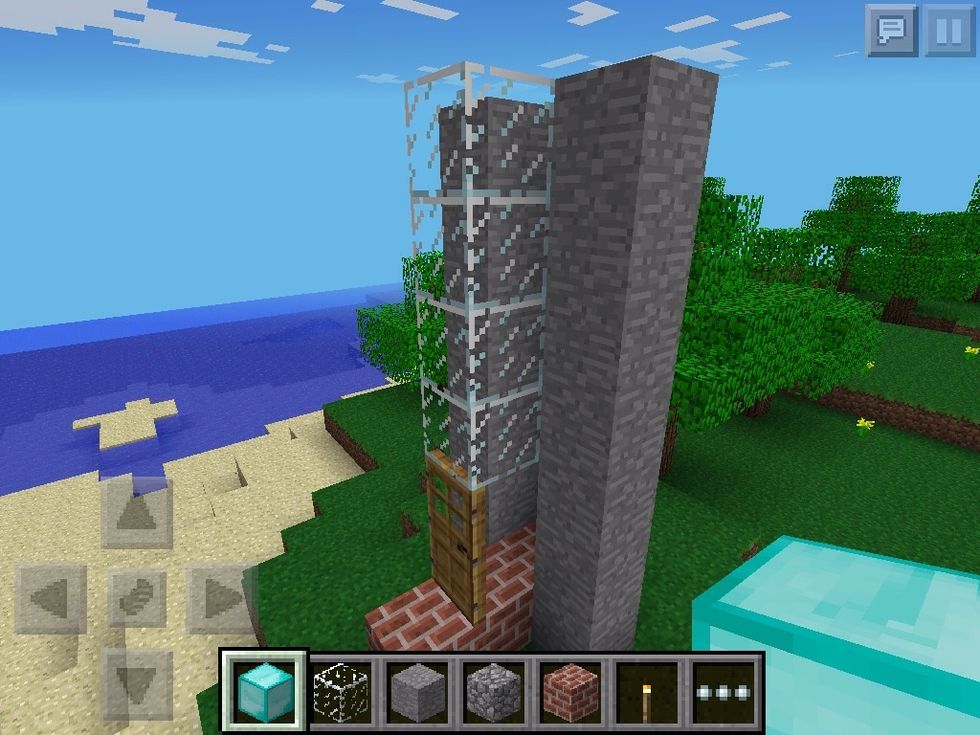 Put 4 Glass blocks at the top of it.
This is the tricky step,you'll need Fence Gates and Buckets of Water for making this on Minecraft PE
Put 4 blocks that are at the right and left of the door,Like this.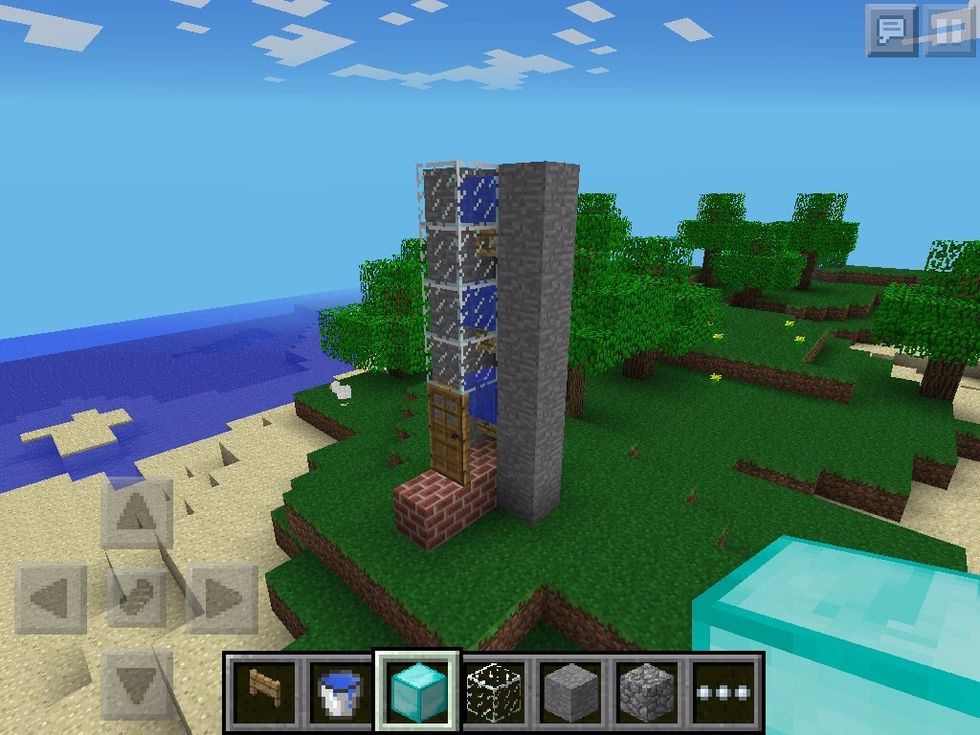 Done!!!
Thank you for watching this Guide, hope it works.
Make 3 tall Cubes with the cube you most like