This is one of my all time go to easy cake recipes. It originally came from The Elegant But Easy Cookbook by Marian Burros, first published in 1960.
5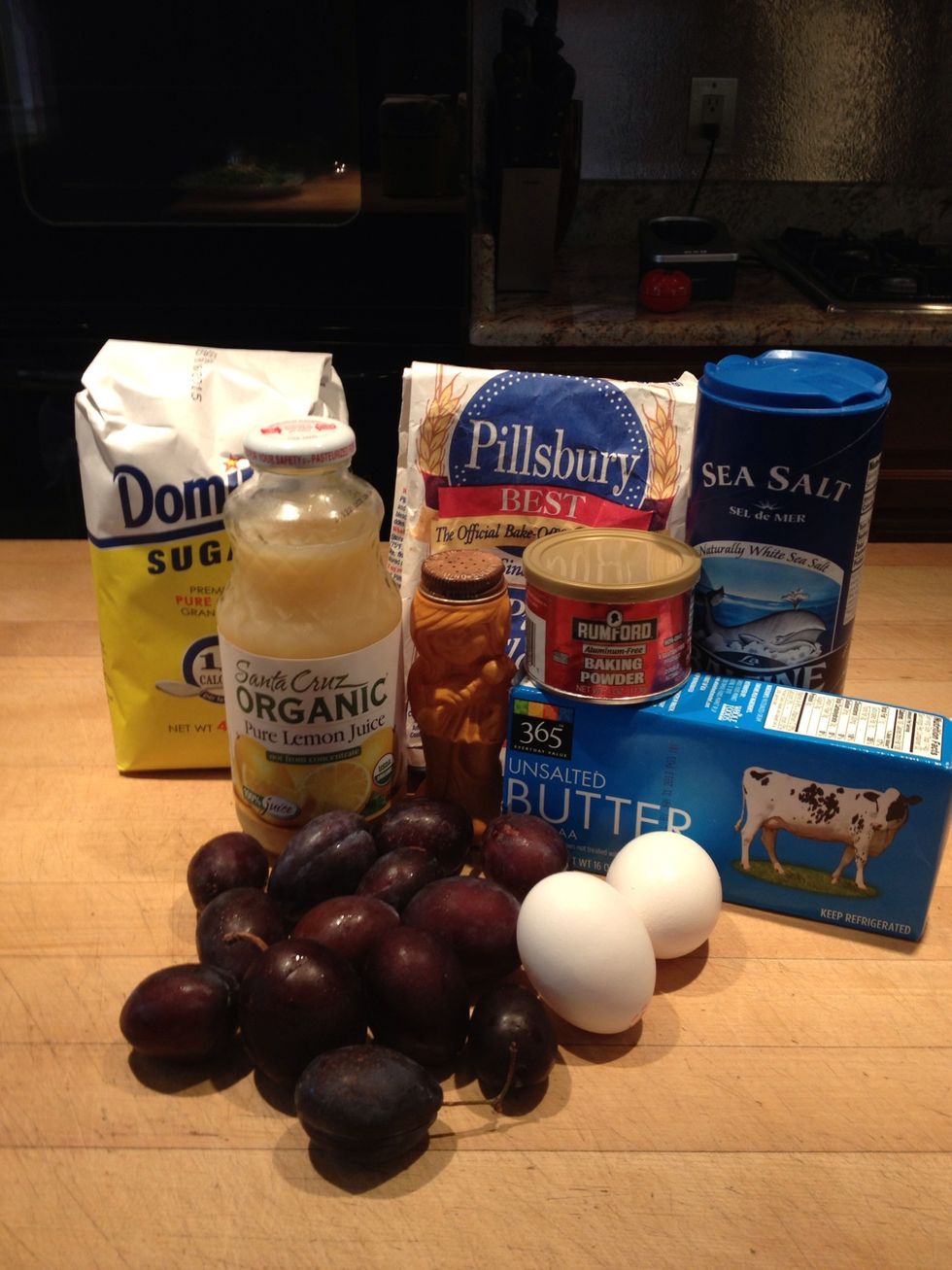 Gather your ingredients.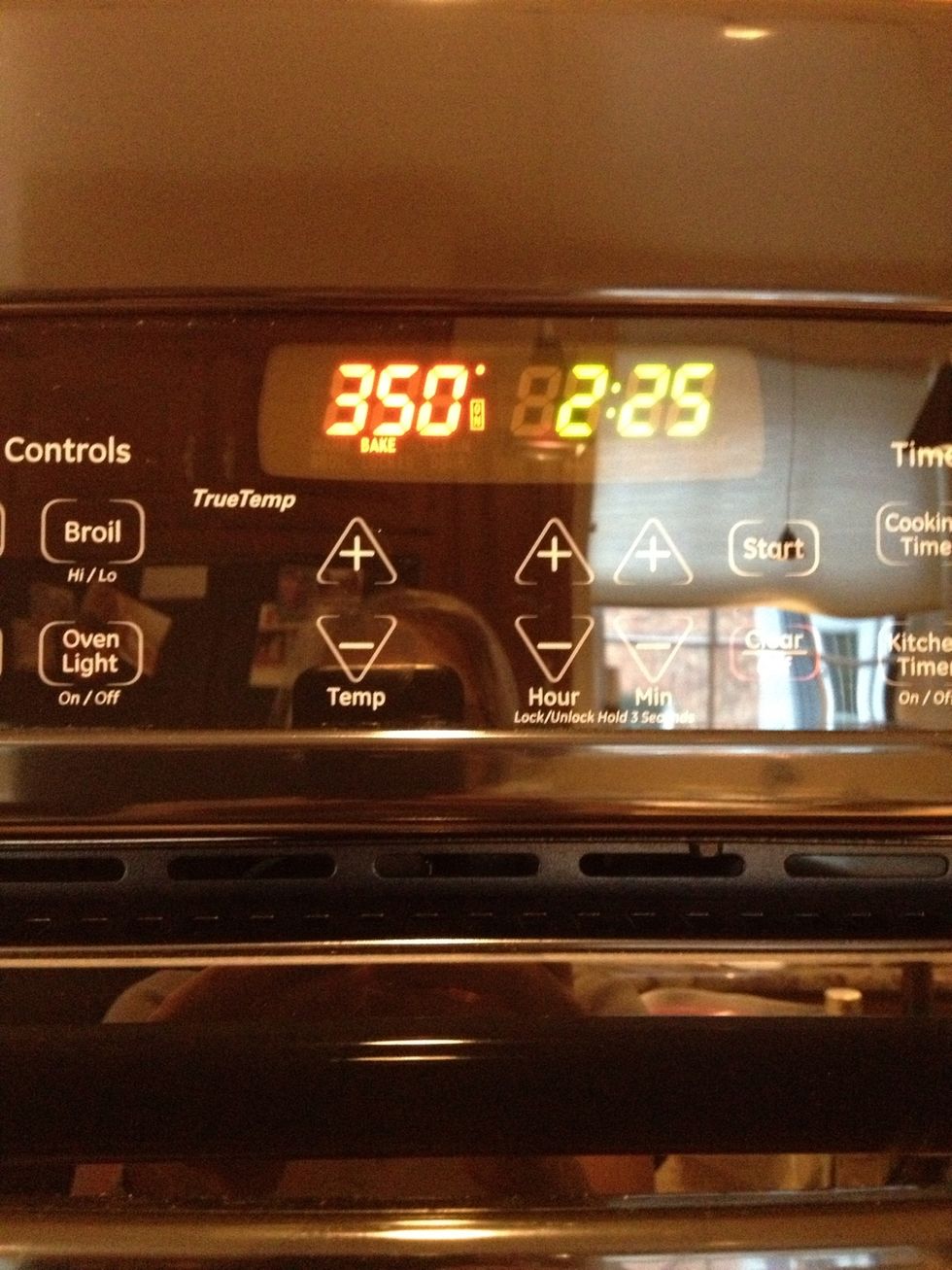 Preheat the oven to 350 degrees.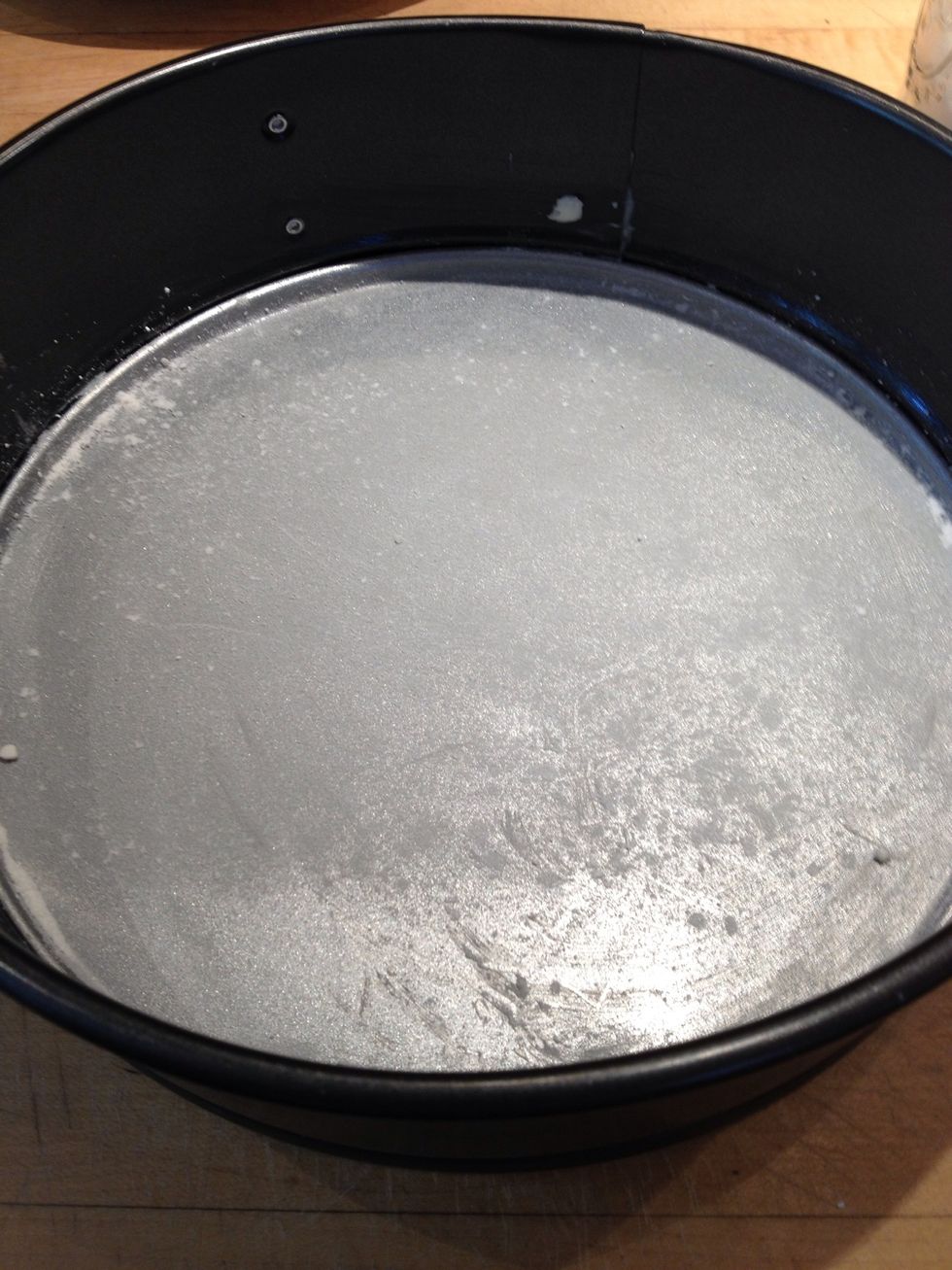 Butter and flour a 9" springform pan. I also like to line the pan with parchment paper for easy release.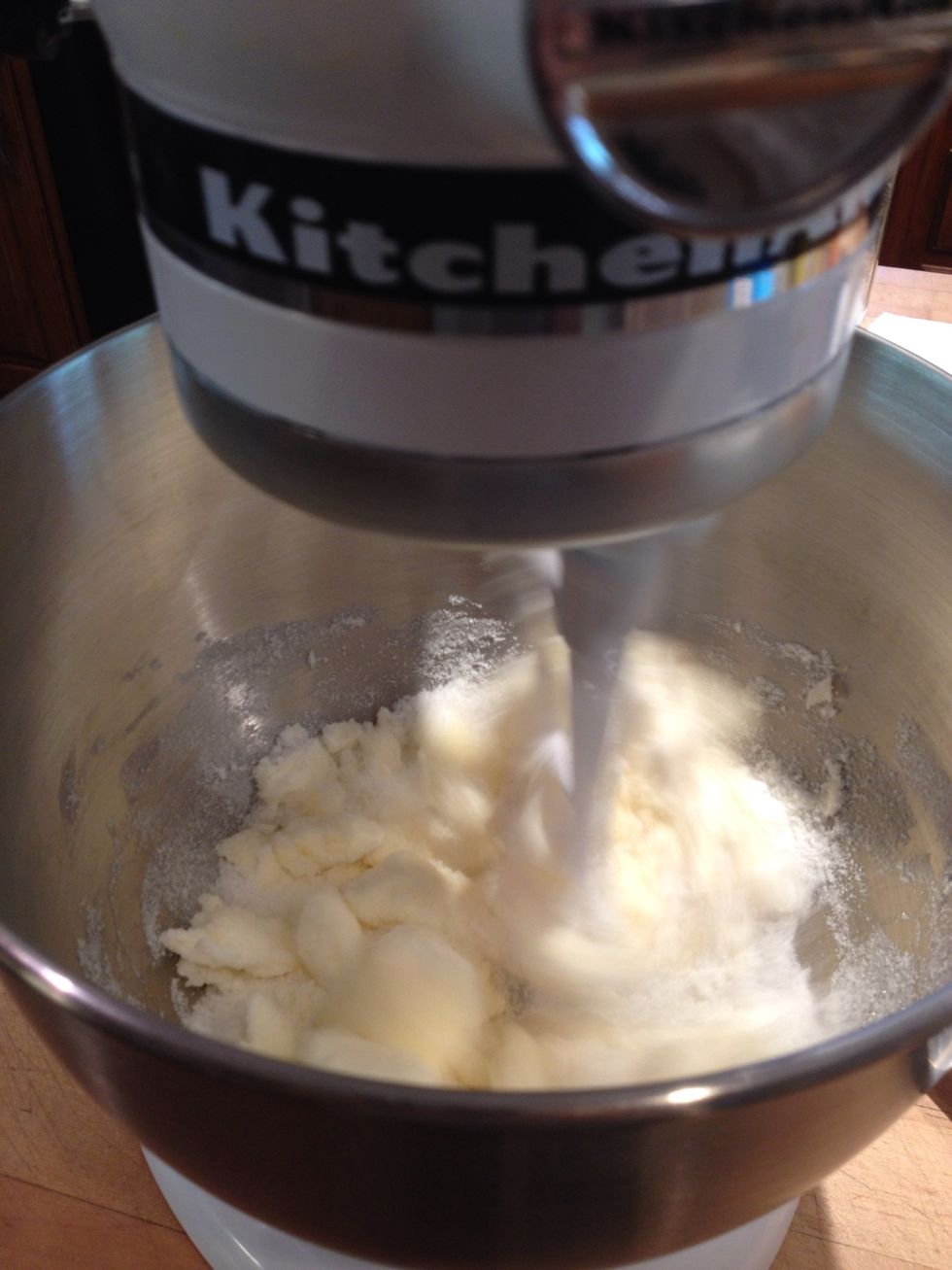 Cream sugar and butter in a mixing bowl.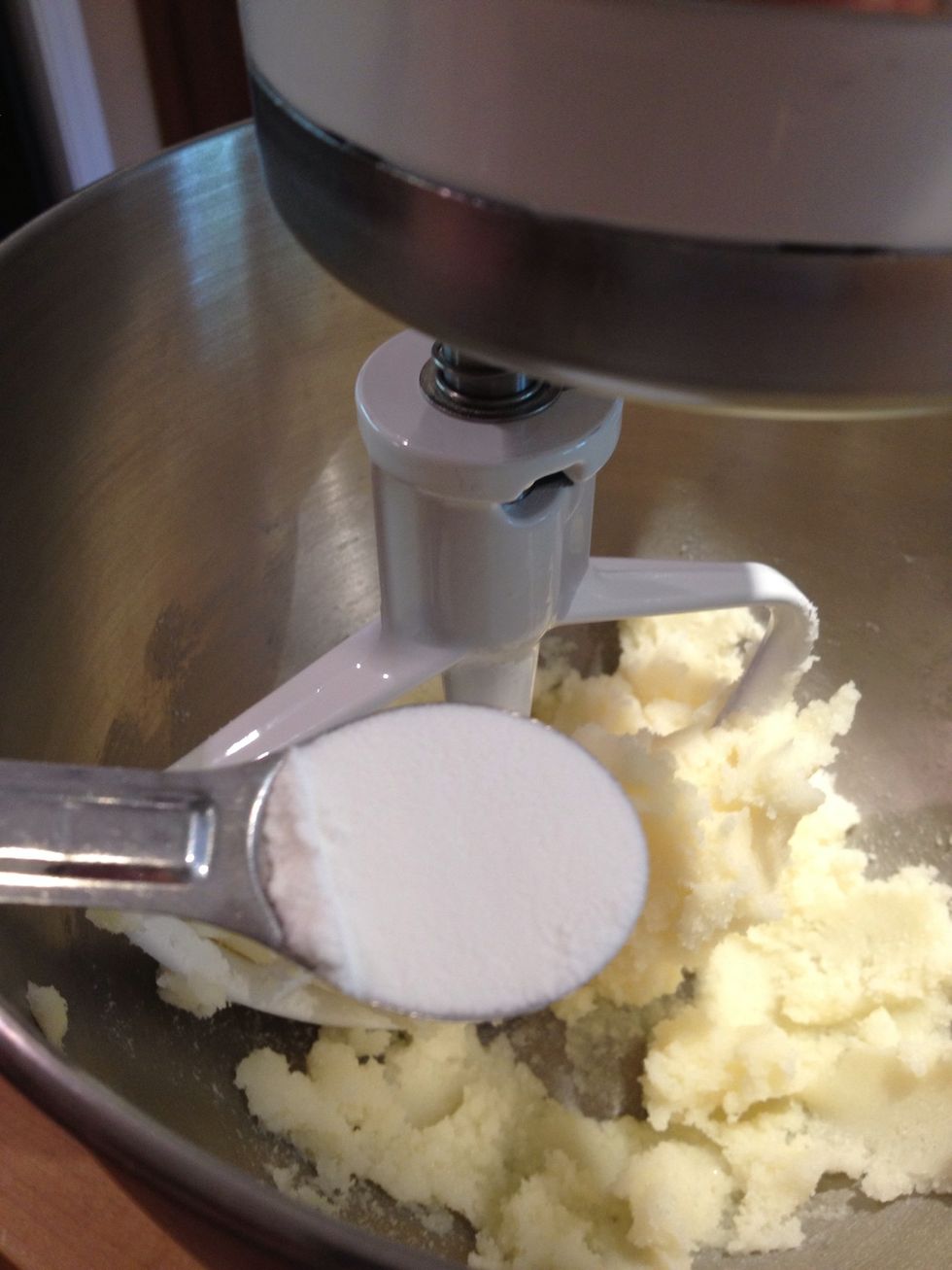 Add flour, baking powder, and salt.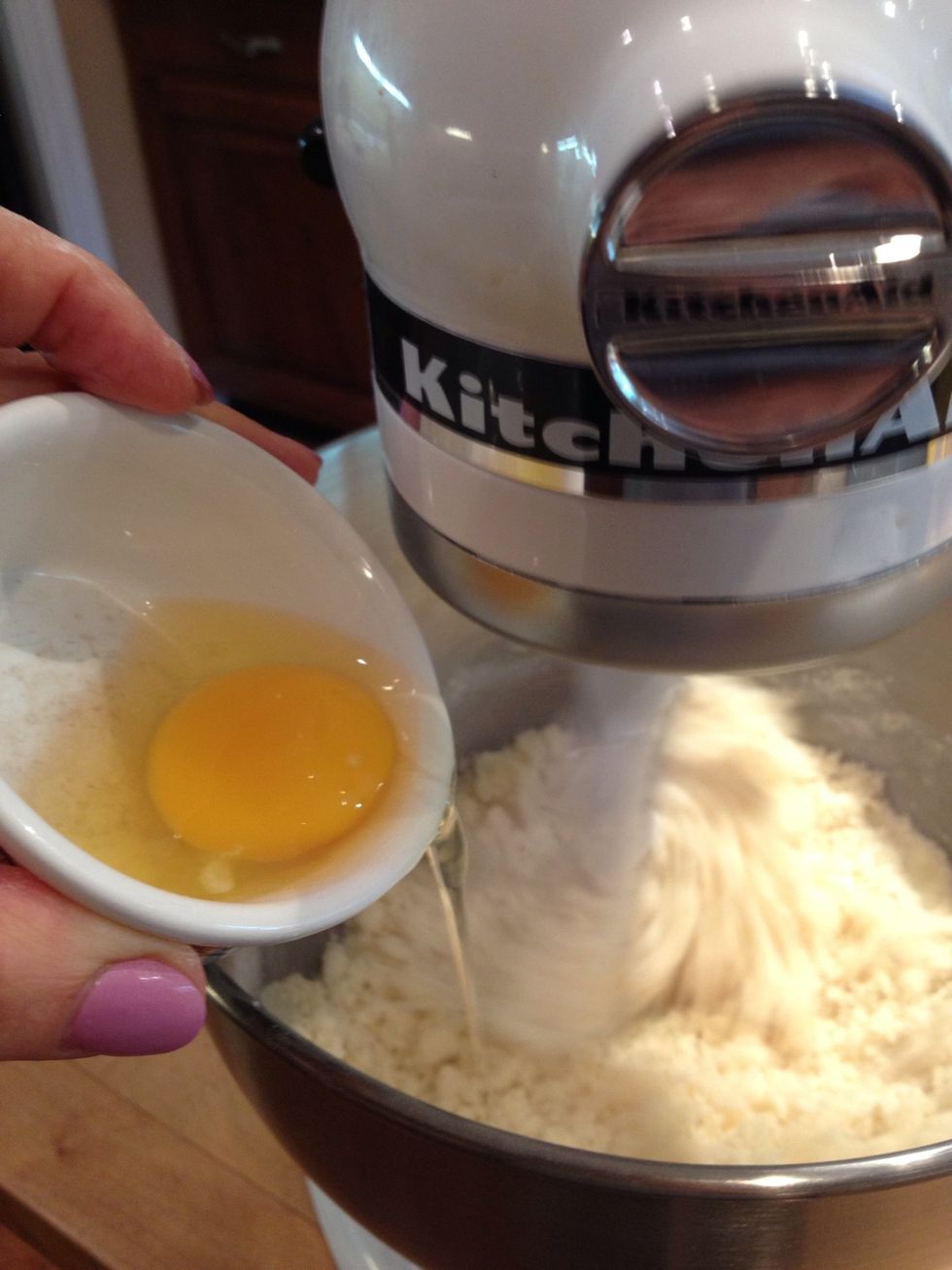 Add the eggs.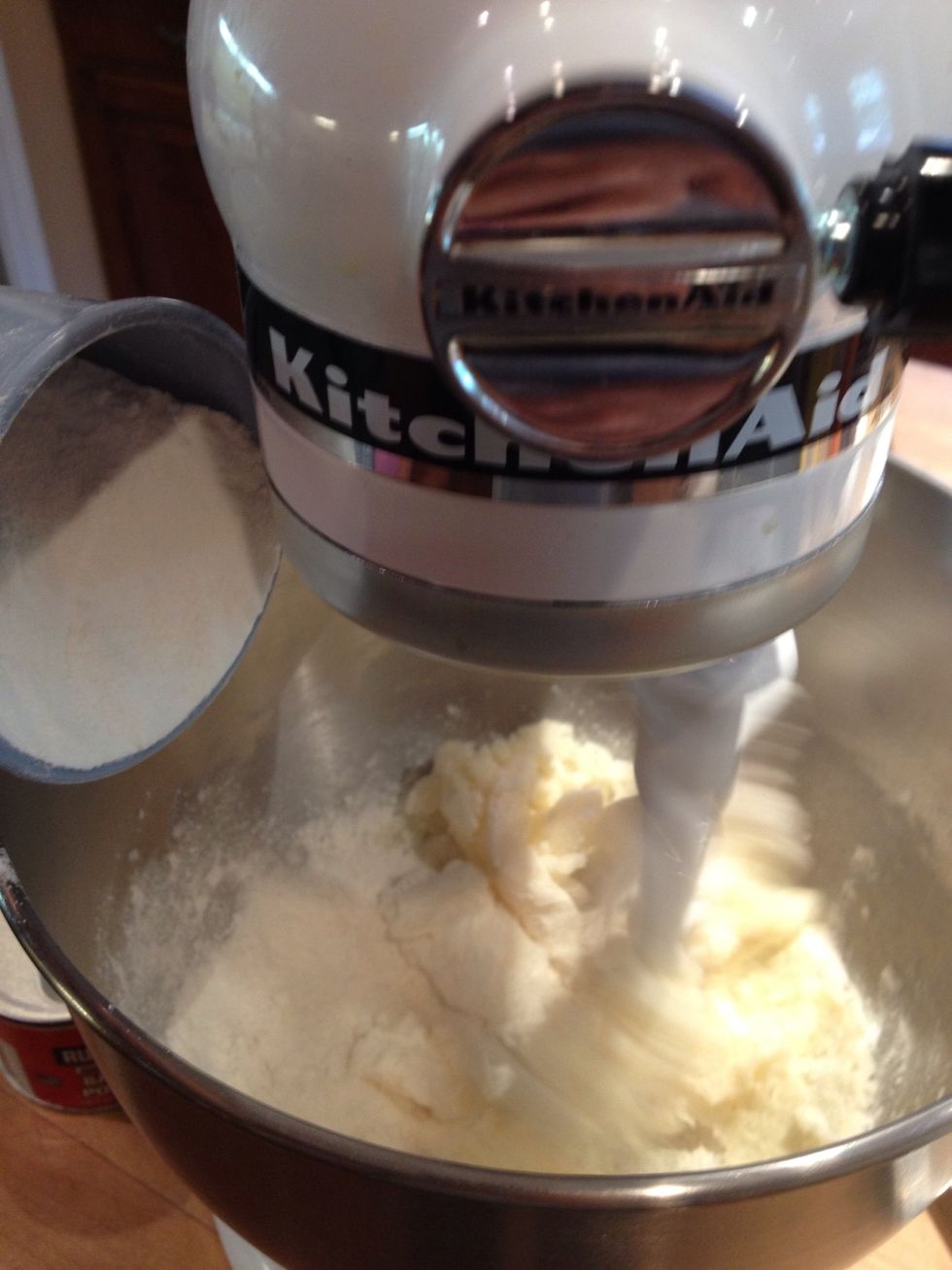 Beat the mixture well until blended.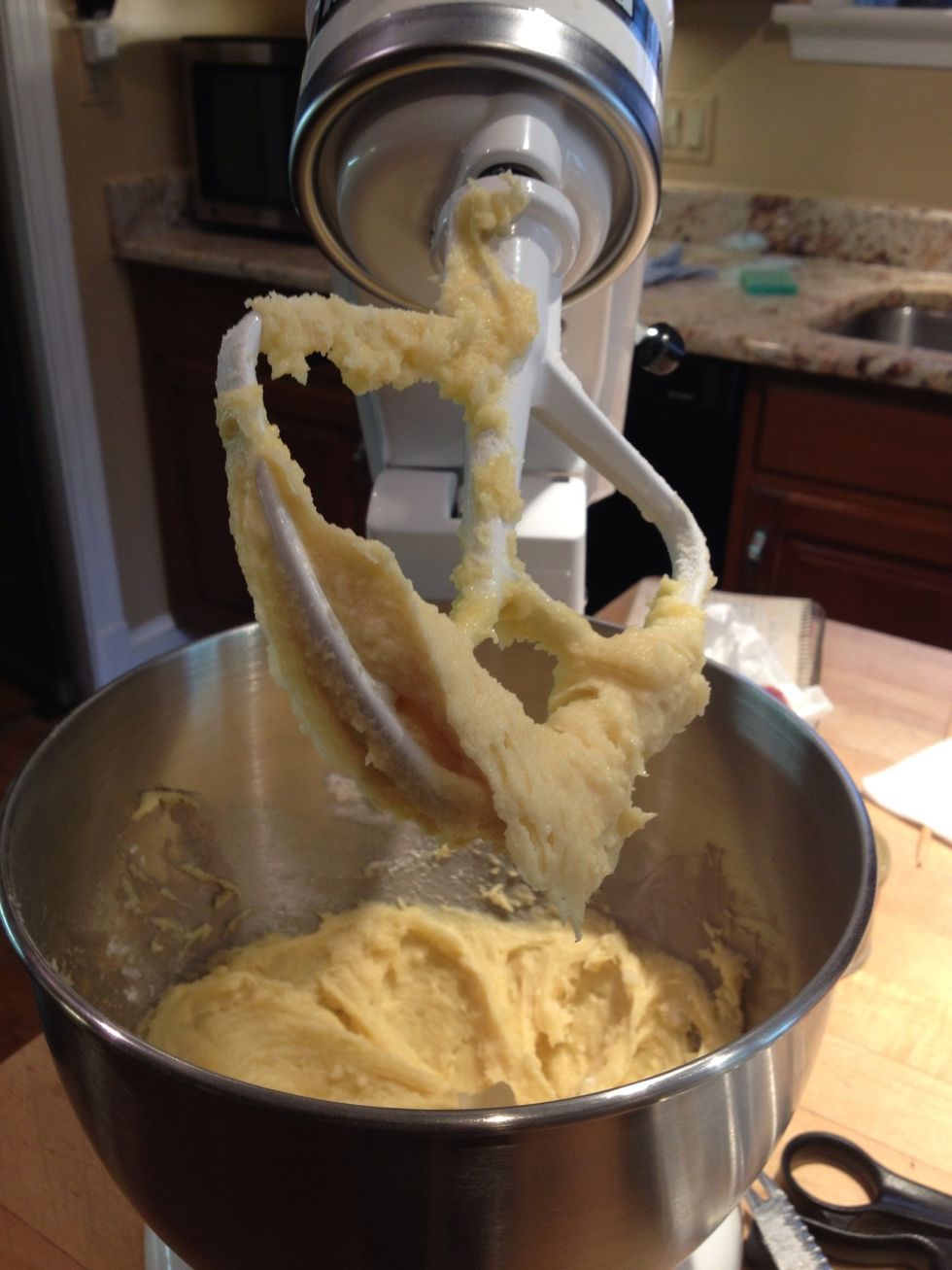 It should look like this.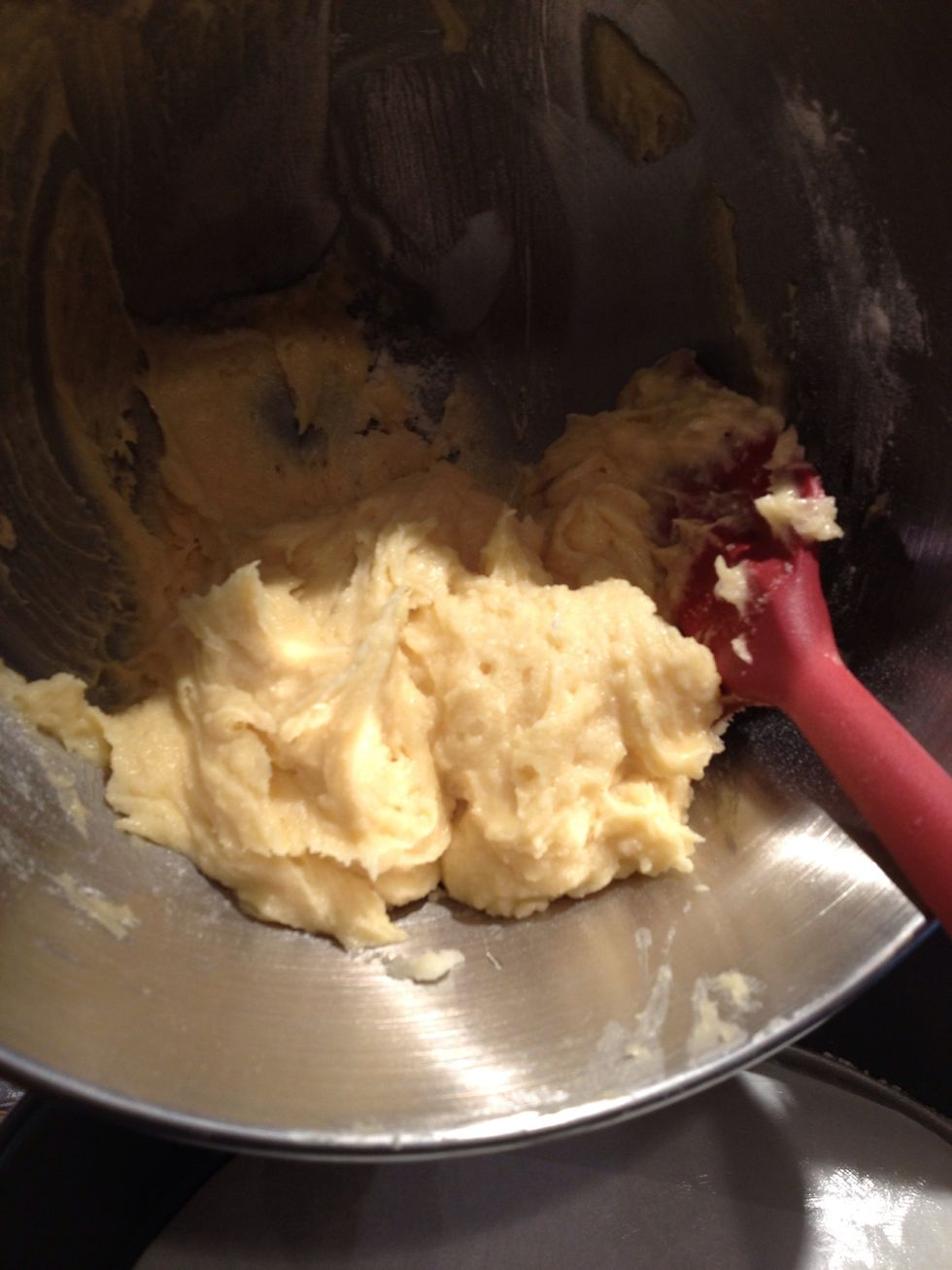 Scrape the batter into the prepared pan.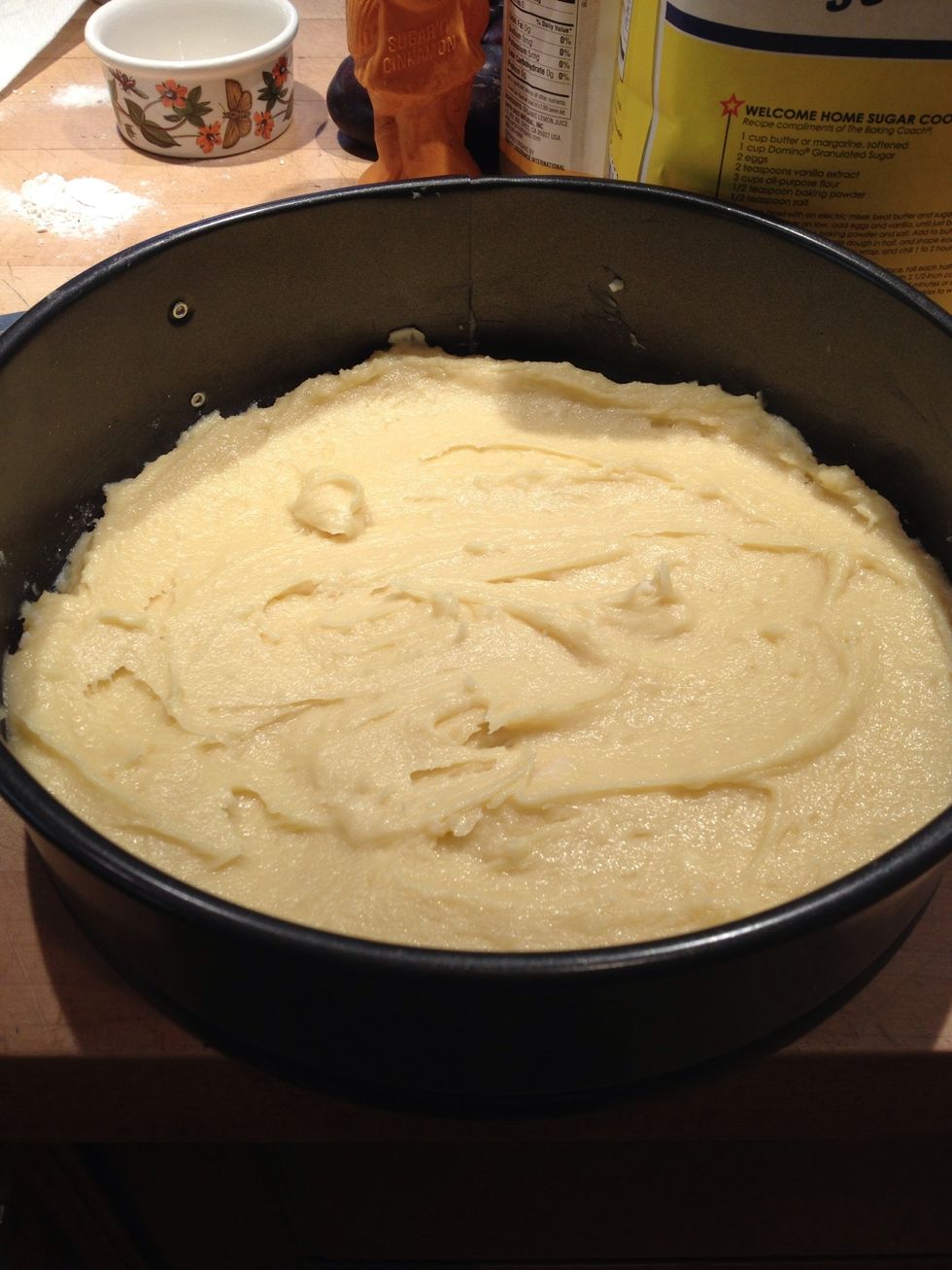 Even out the top. Batter will be thick.
Cut the plums in half lengthwise and remove the pits. Note that you can substitute any fruit. I have successfully used pears, peaches or apples.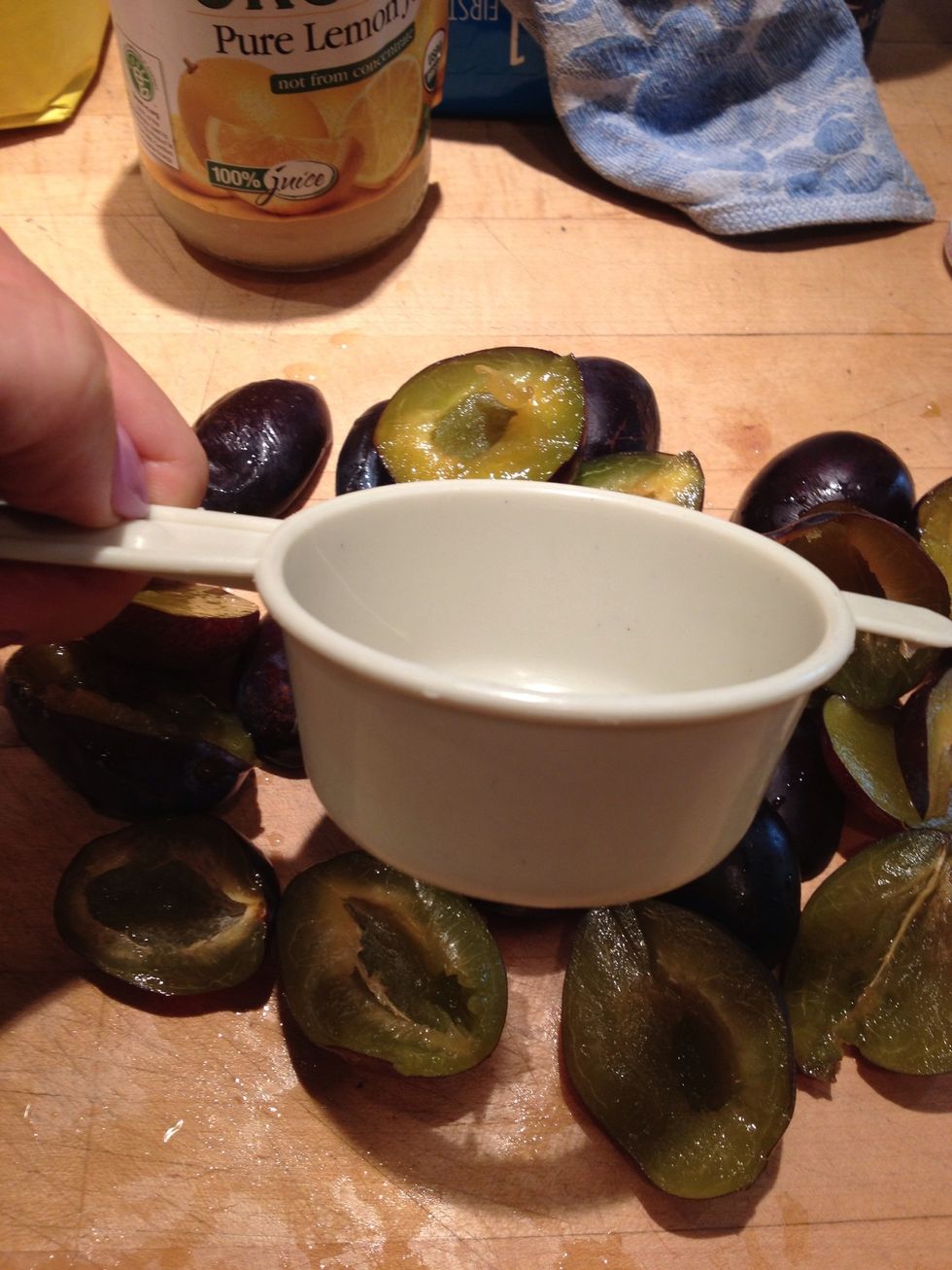 Sprinkle with a little lemon juice. This is particularly important if you use apples or pears.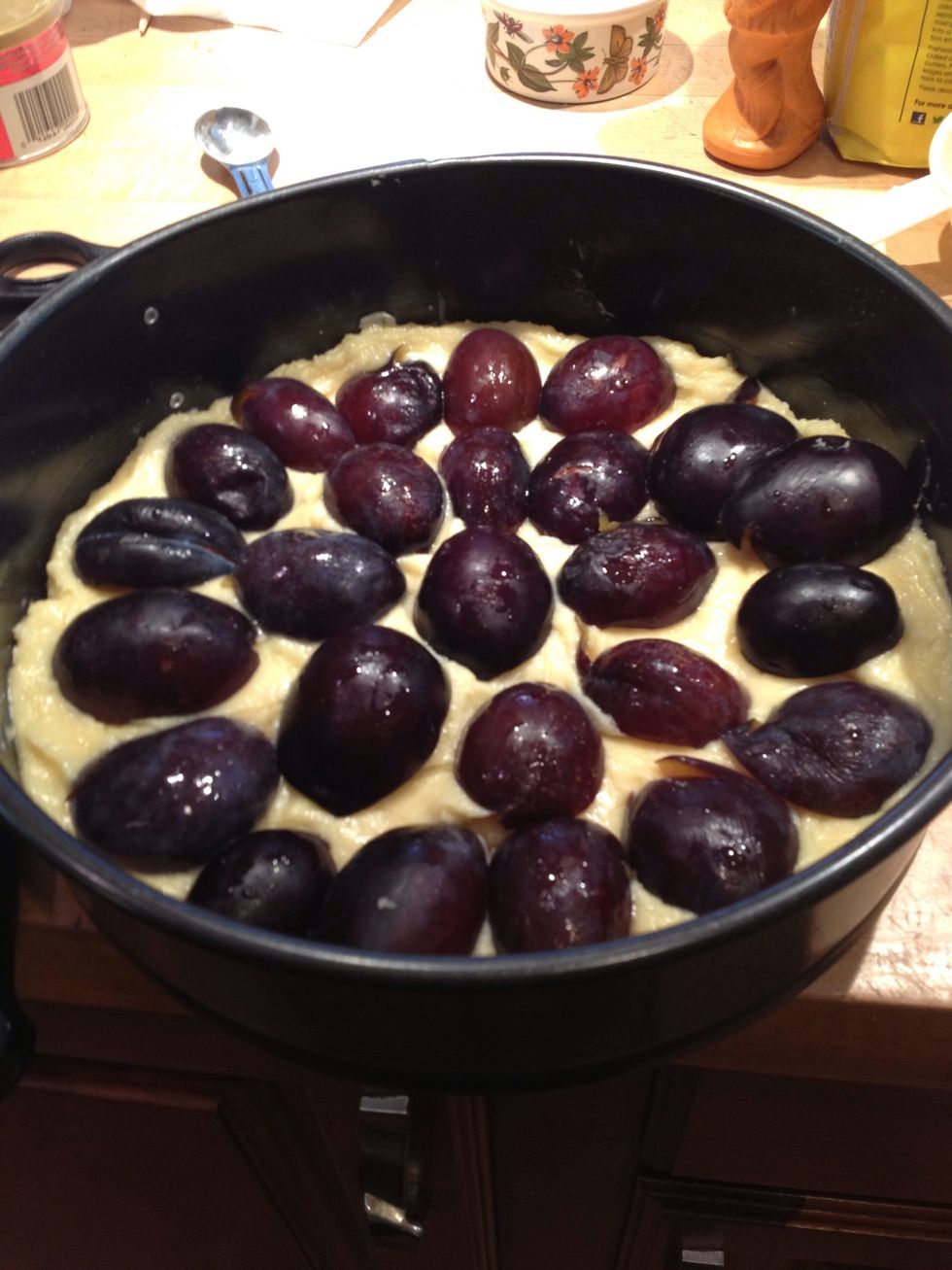 Place the plum halves skin side up on top of the batter in a pattern.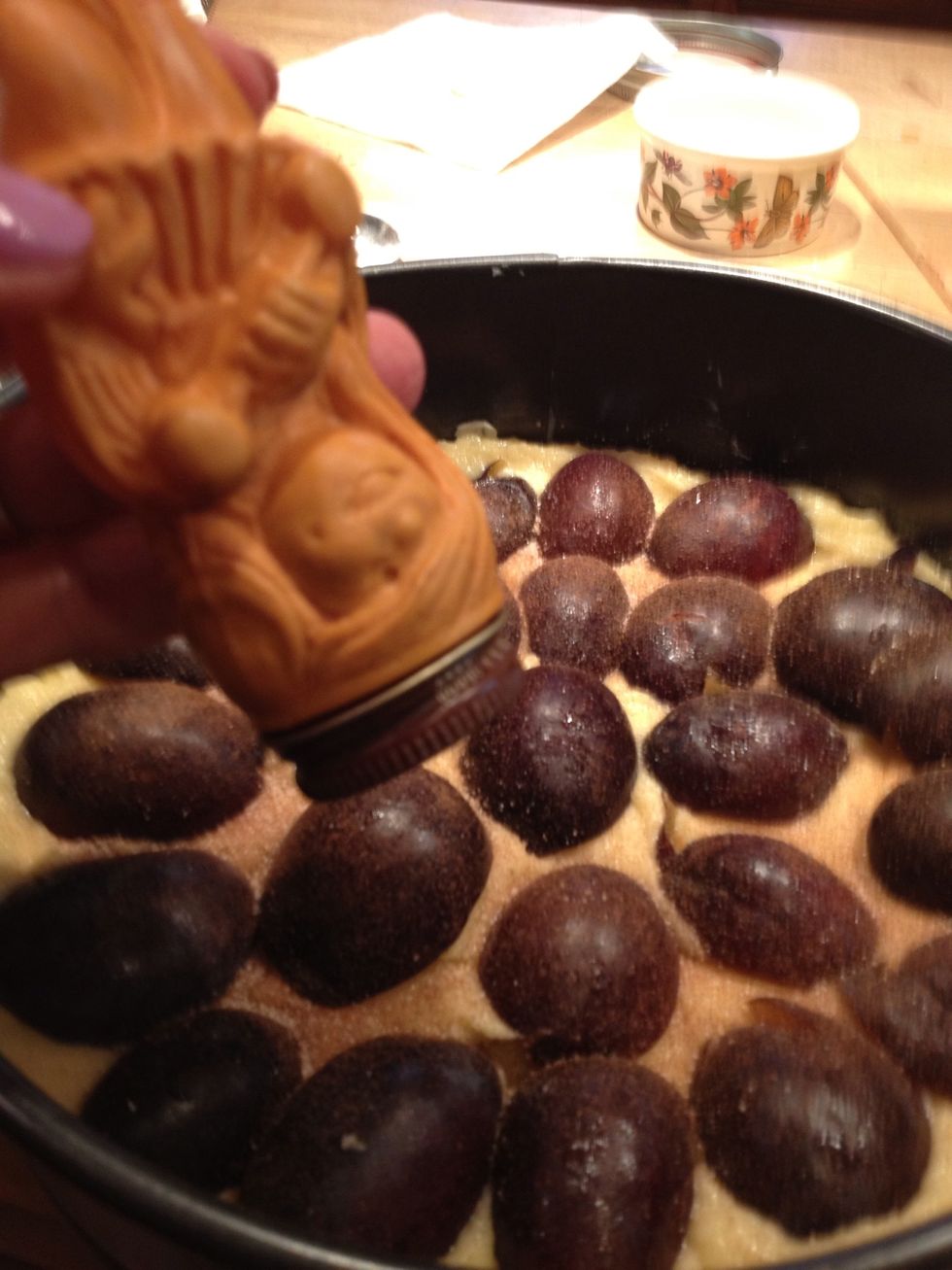 Sprinkle the plums with cinnamon and sugar.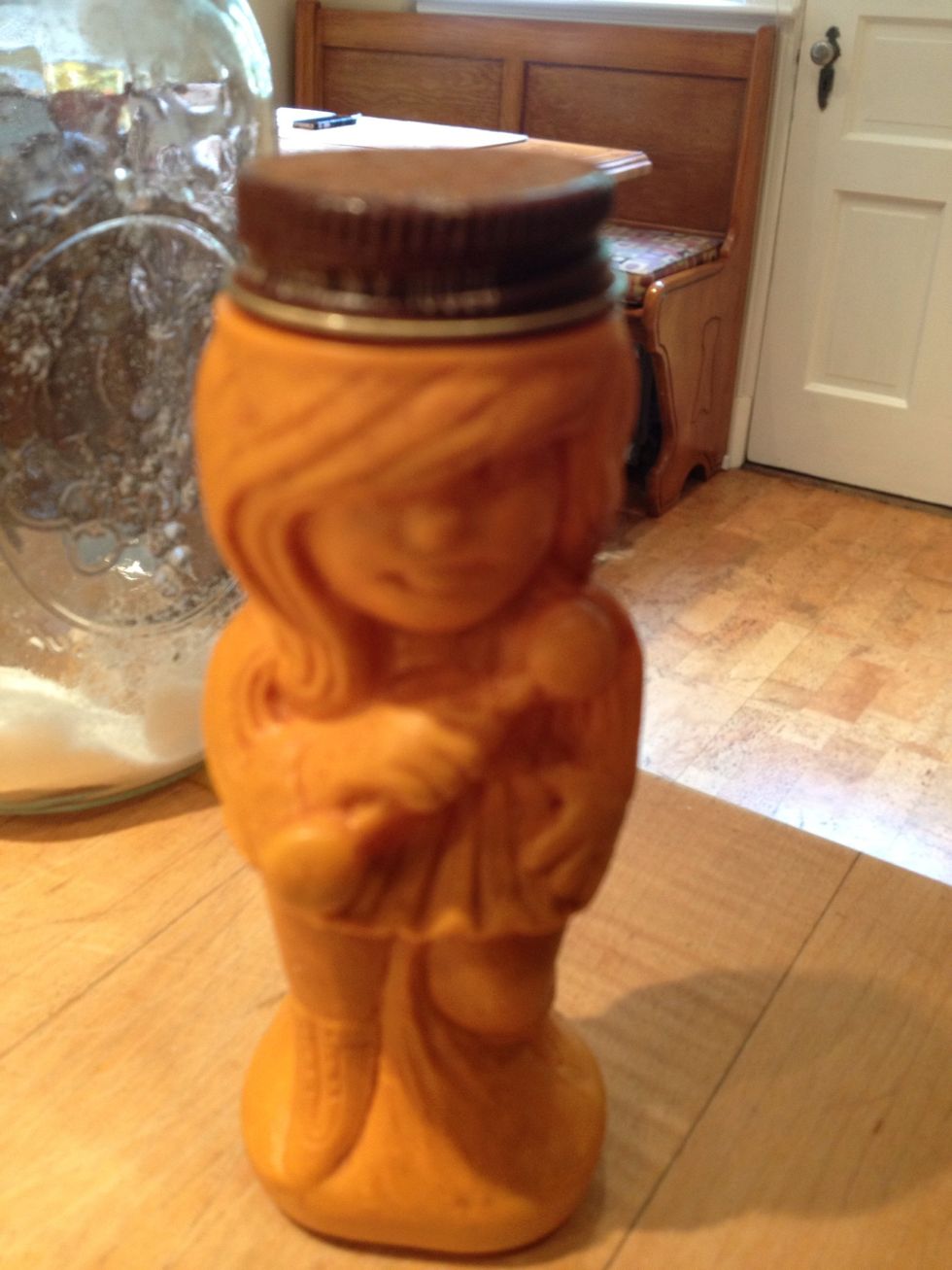 Does anyone else still have one of these in their cabinet?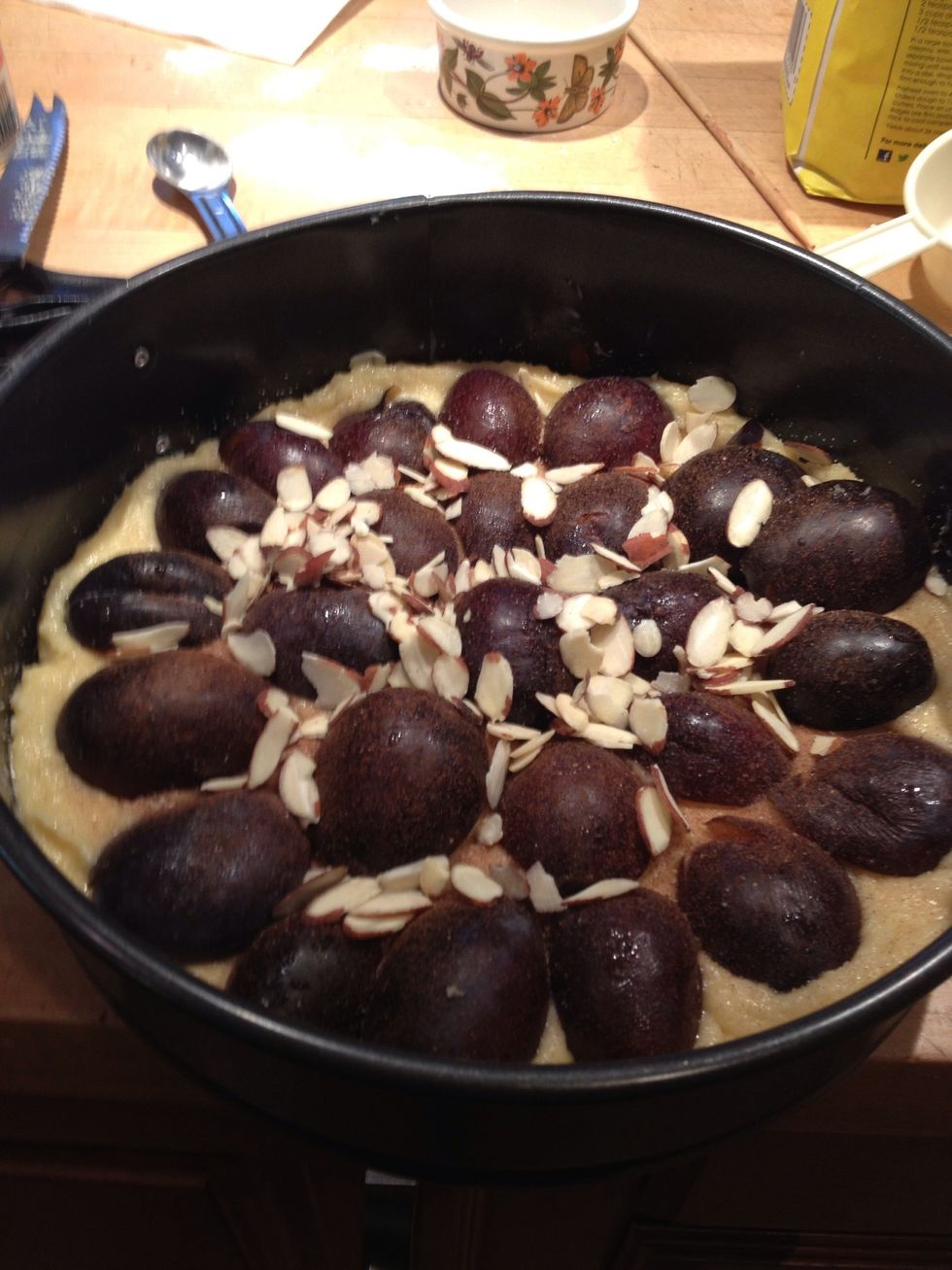 I also like to add some sliced almonds on top.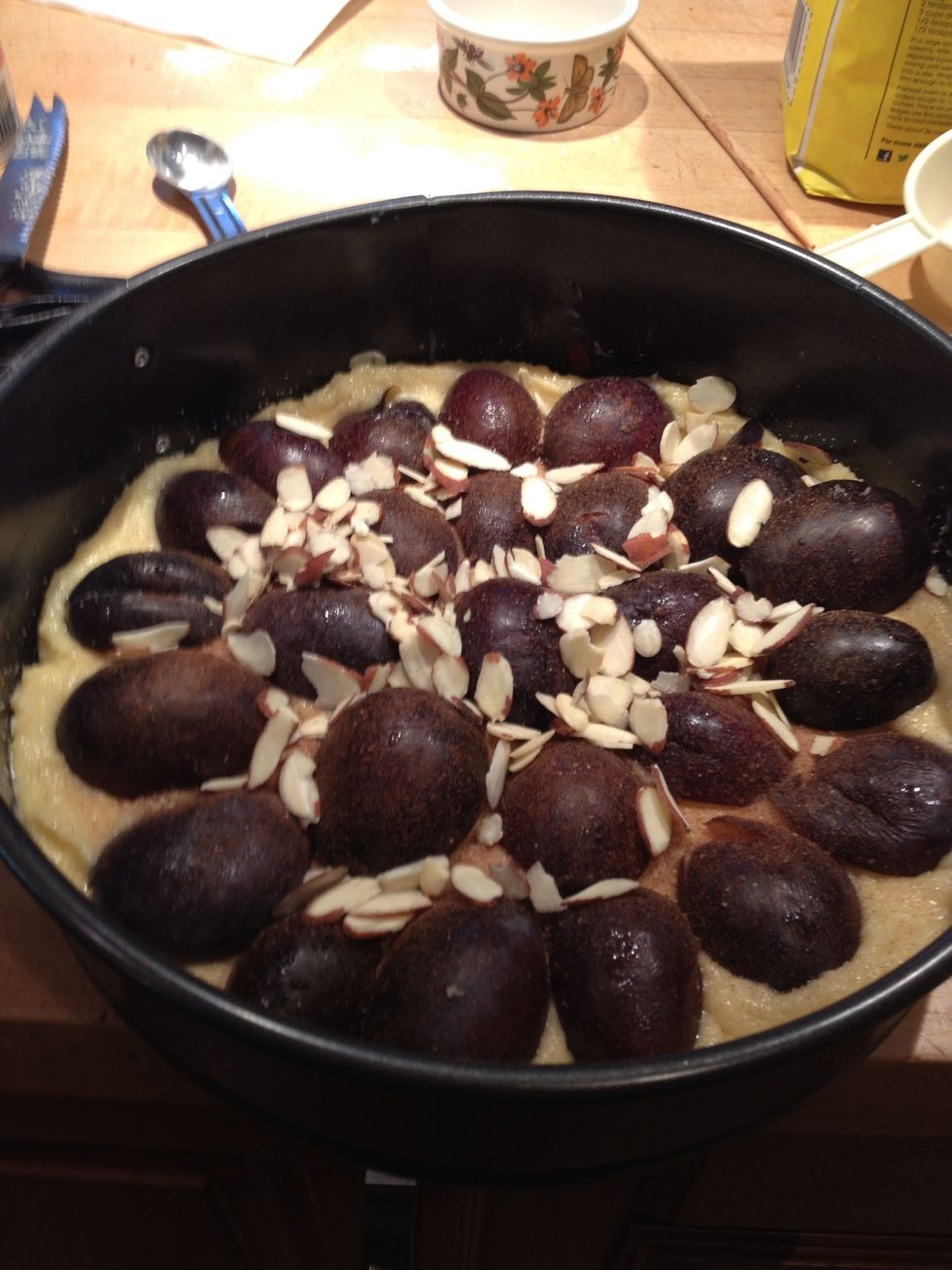 Place in the oven and bake for 40 or 50 minutes.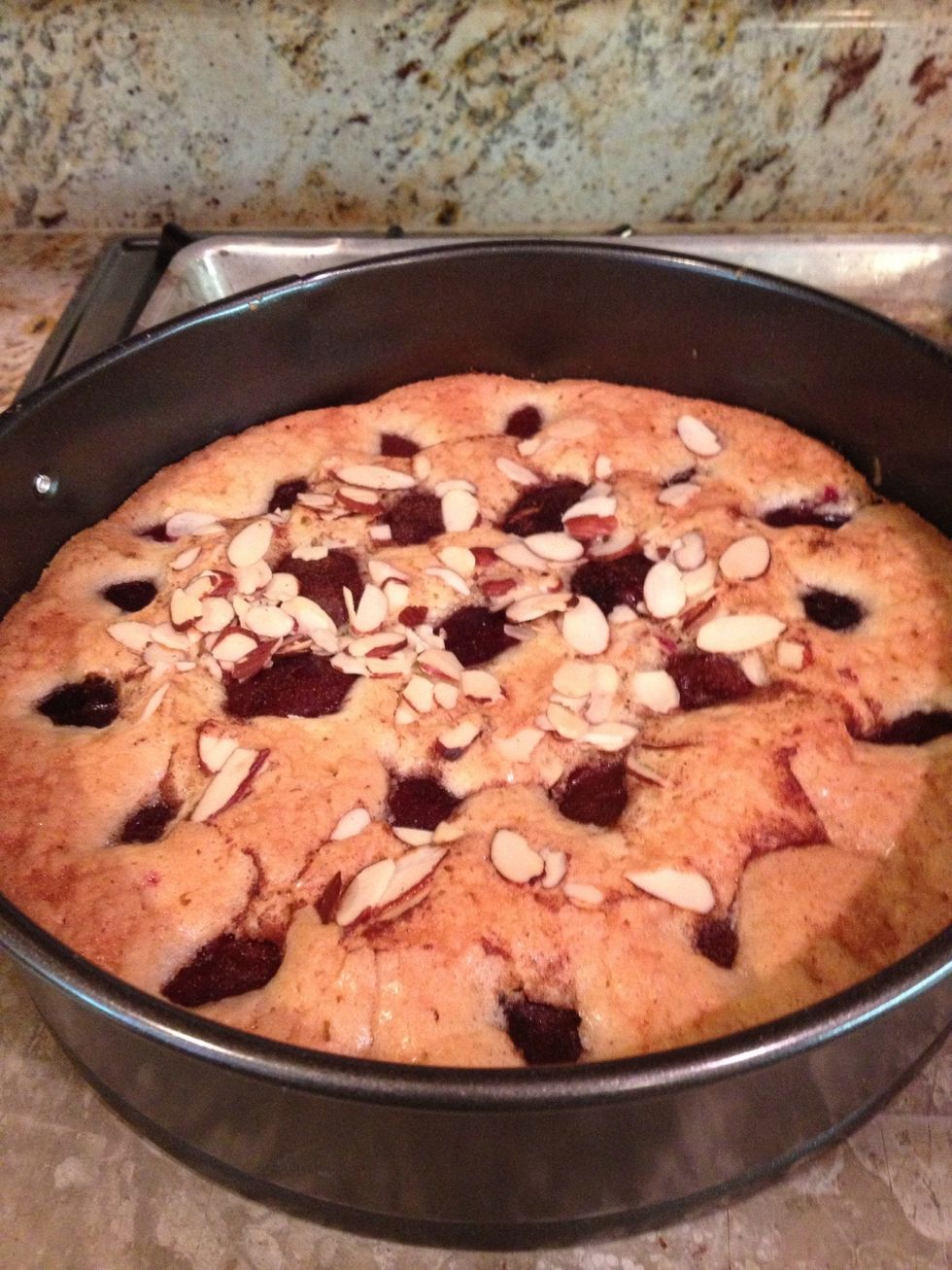 Remove and cool. Release the springform. Place a plate over the top. Flip cake over onto plate. Peel off the parchment. Place a serving platter over the cake and flip right side up.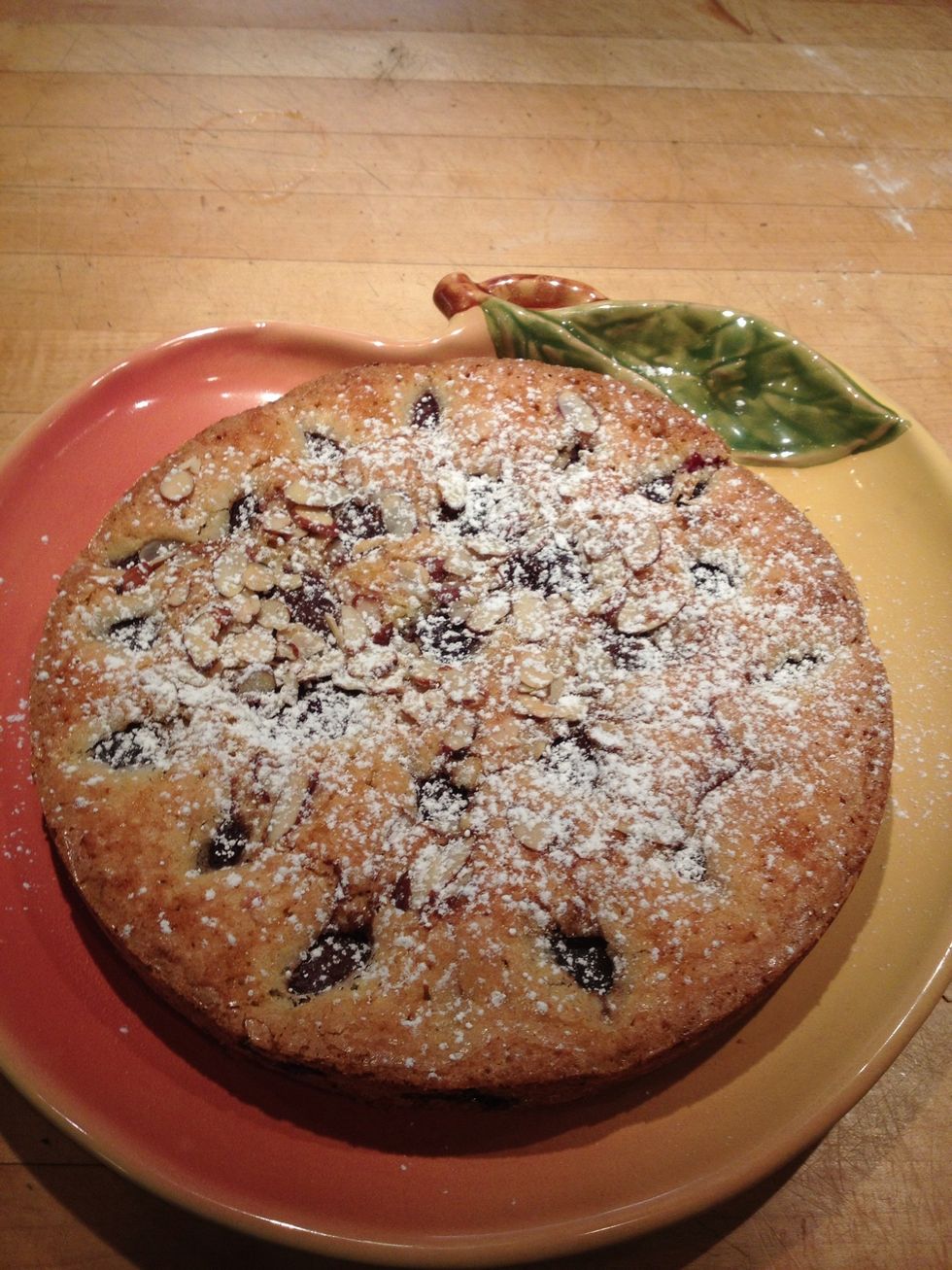 Sprinkle with powdered sugar. Serve and enjoy!
1.0c Sugar
0.0c Unsalted butter
1.0c Flour, sifted
1.0tsp Baking powder
1.0pch Salt
2.0 Eggs
12.0 Purple plums, halved and pitted
Sugar and cinnamon for topping