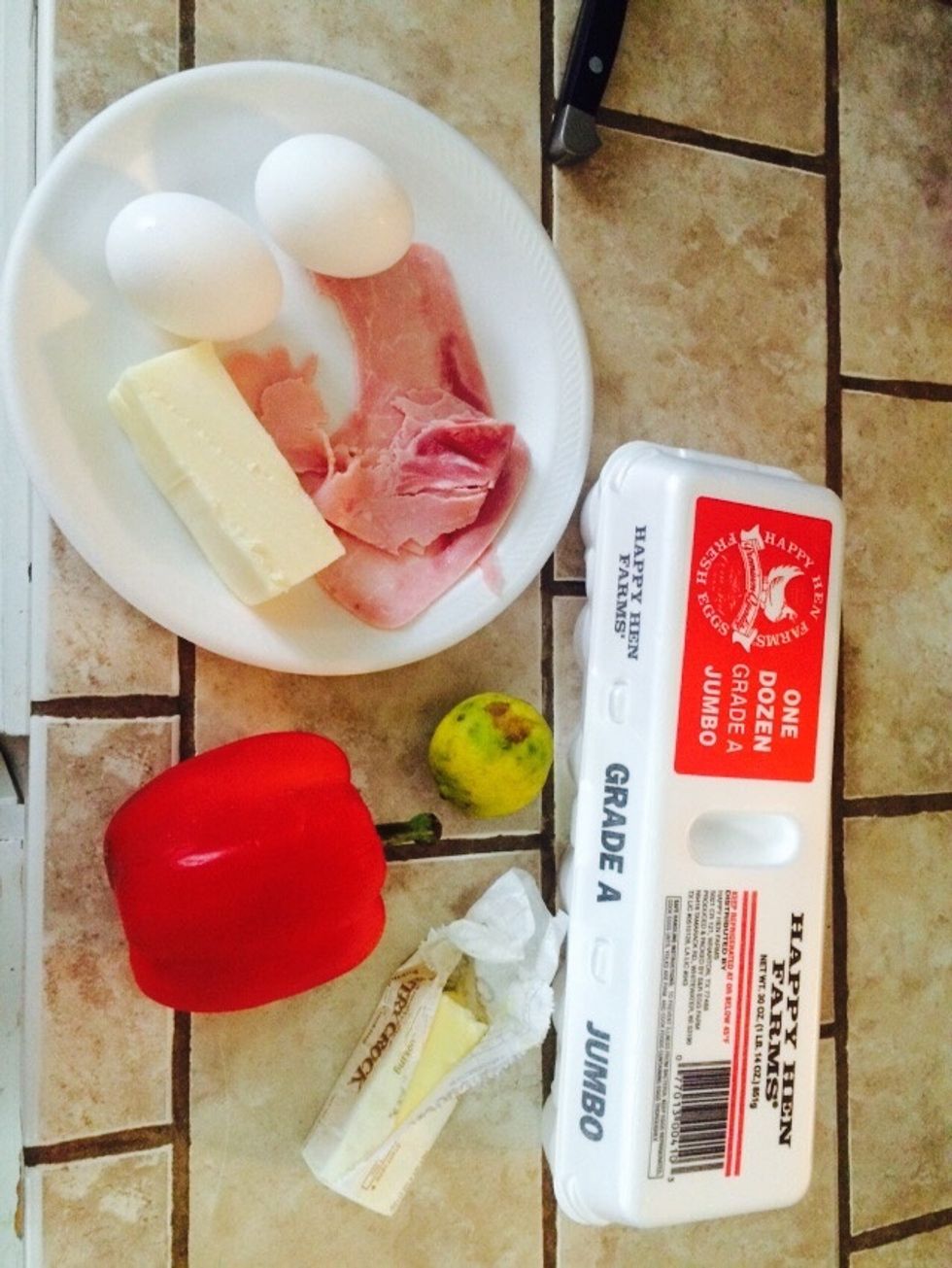 Gather your ingredients
set your pan on a median high and butter up the pan. Then add you diced up ham and bell peppers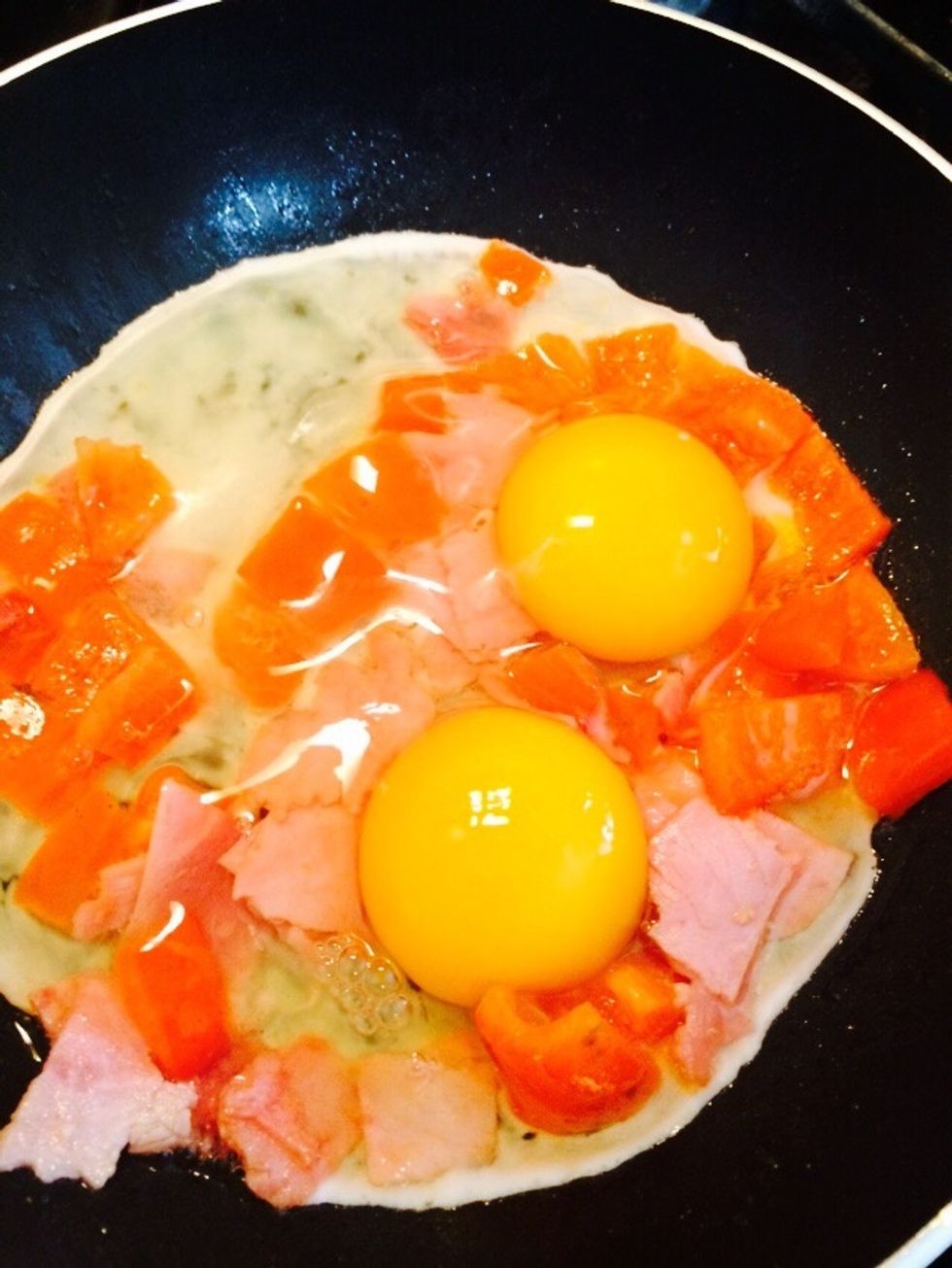 Cracked two eggs into the pan. And cut a small slit into the yoke using a knife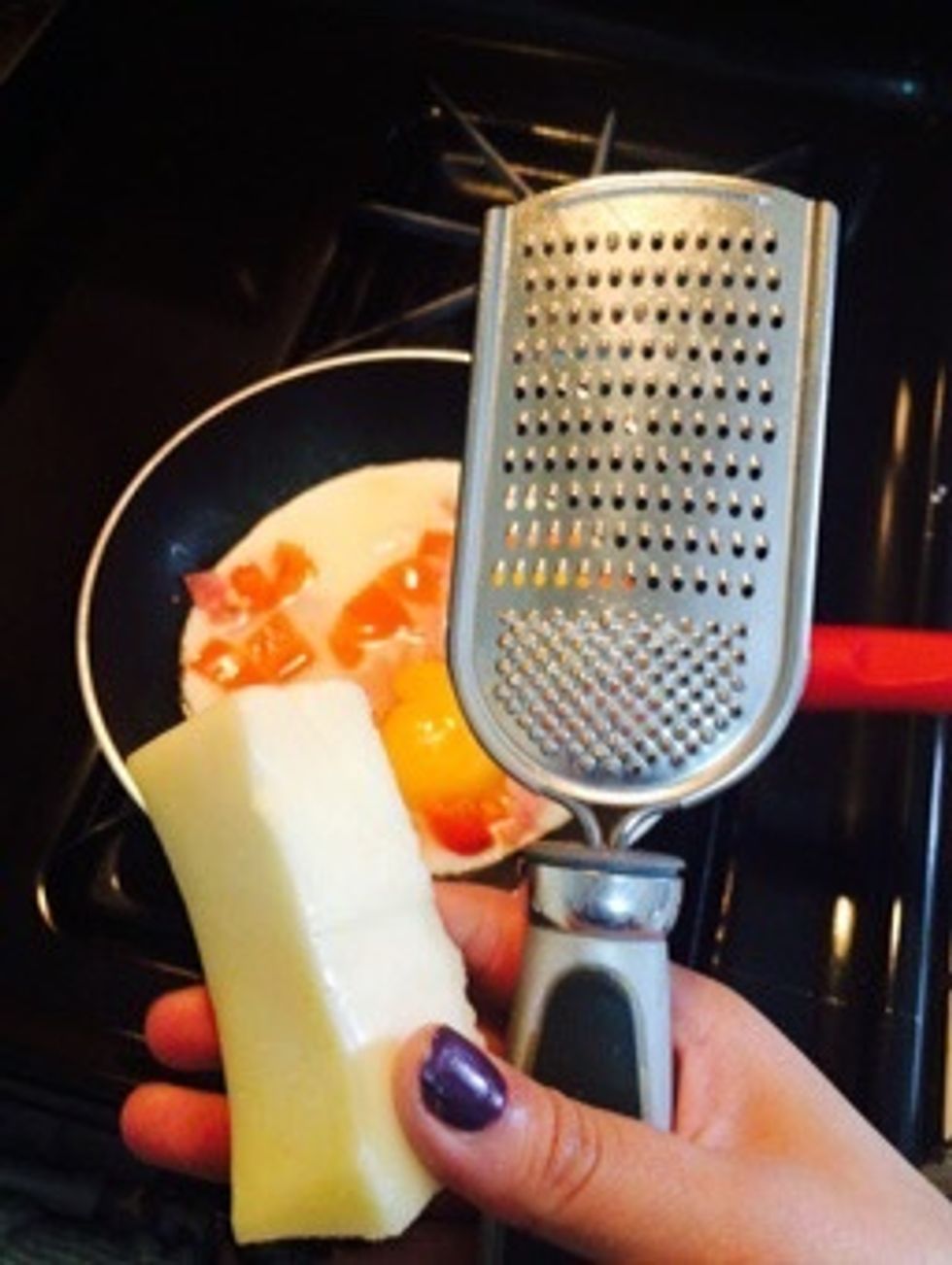 Use a shredder to shred your mozzarella cheese on top of the eggs
Like so!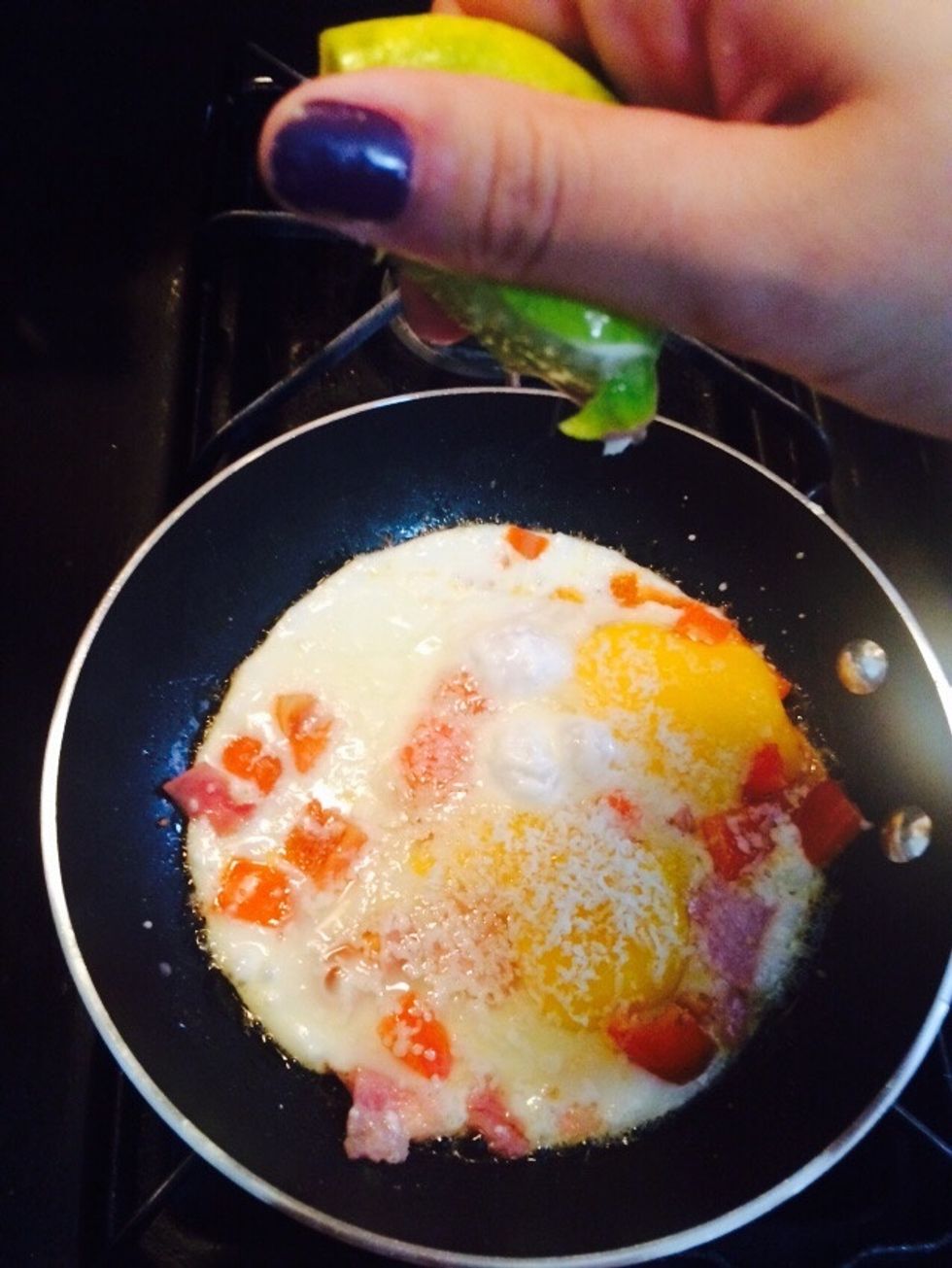 Now squeeze lime over it. Don't squeeze all of it yet. Just a few drops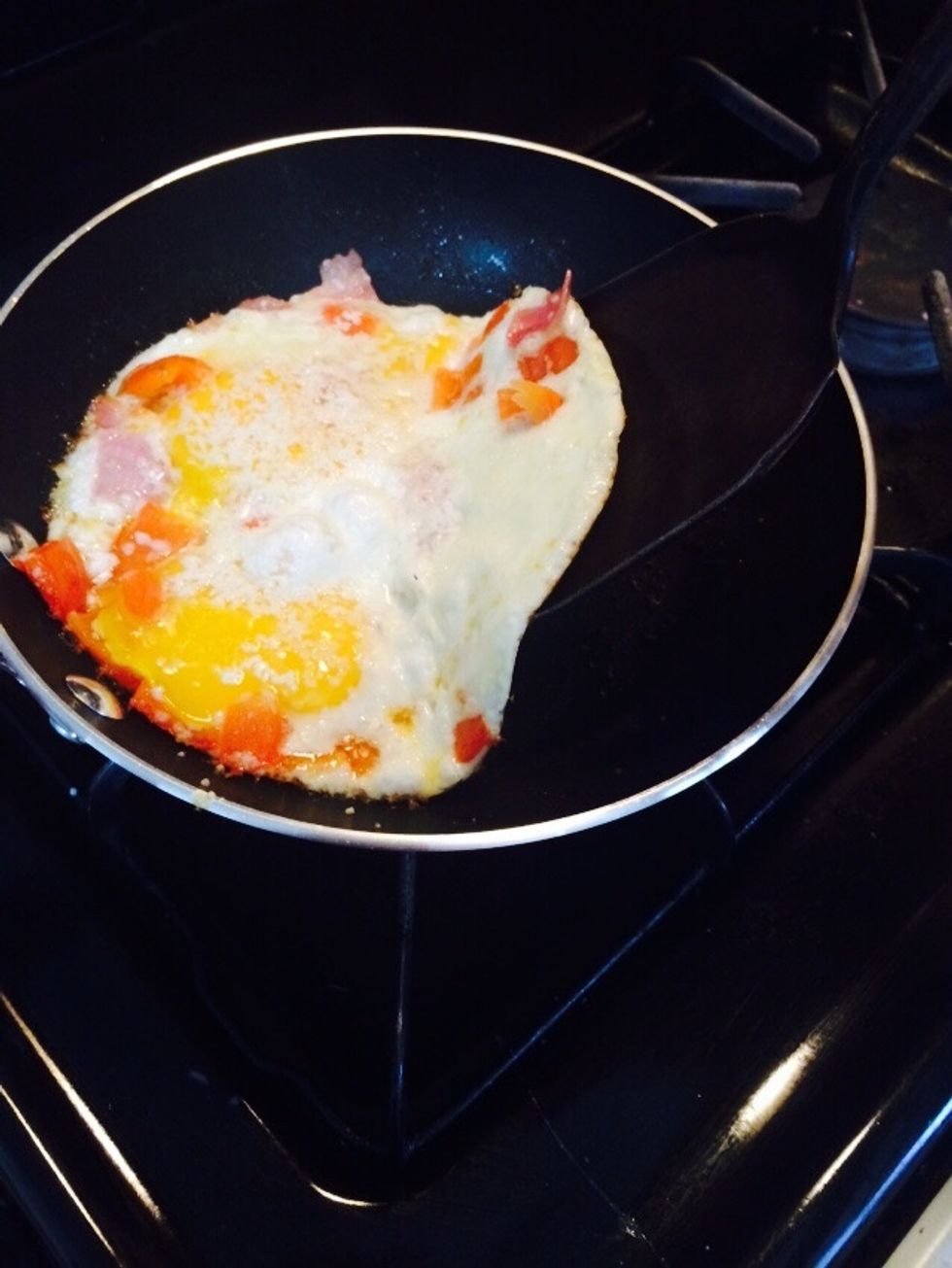 Now, it's flipping time! Make sure that the egg is somewhat cooked through so that no slits will happen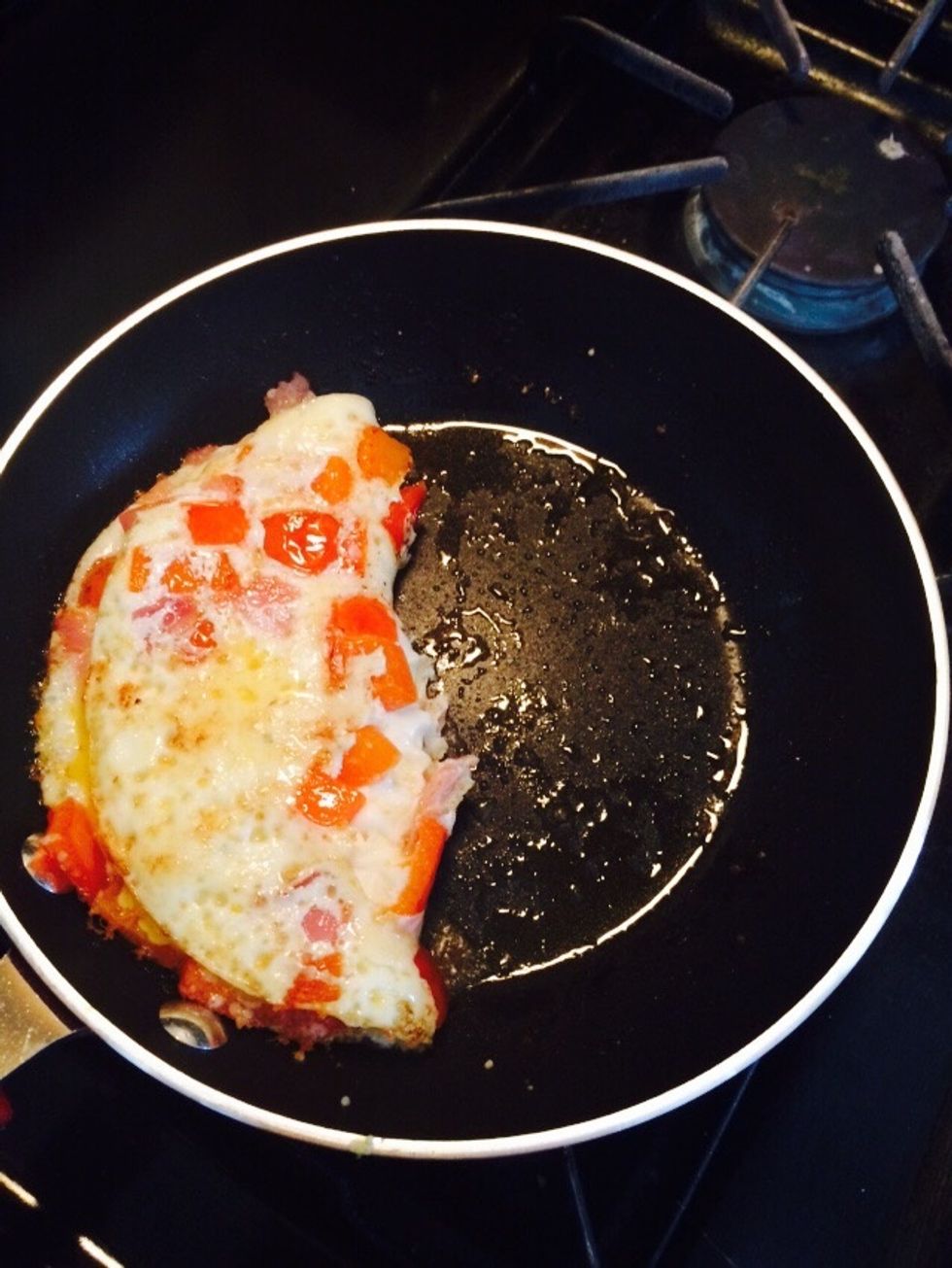 Like so!!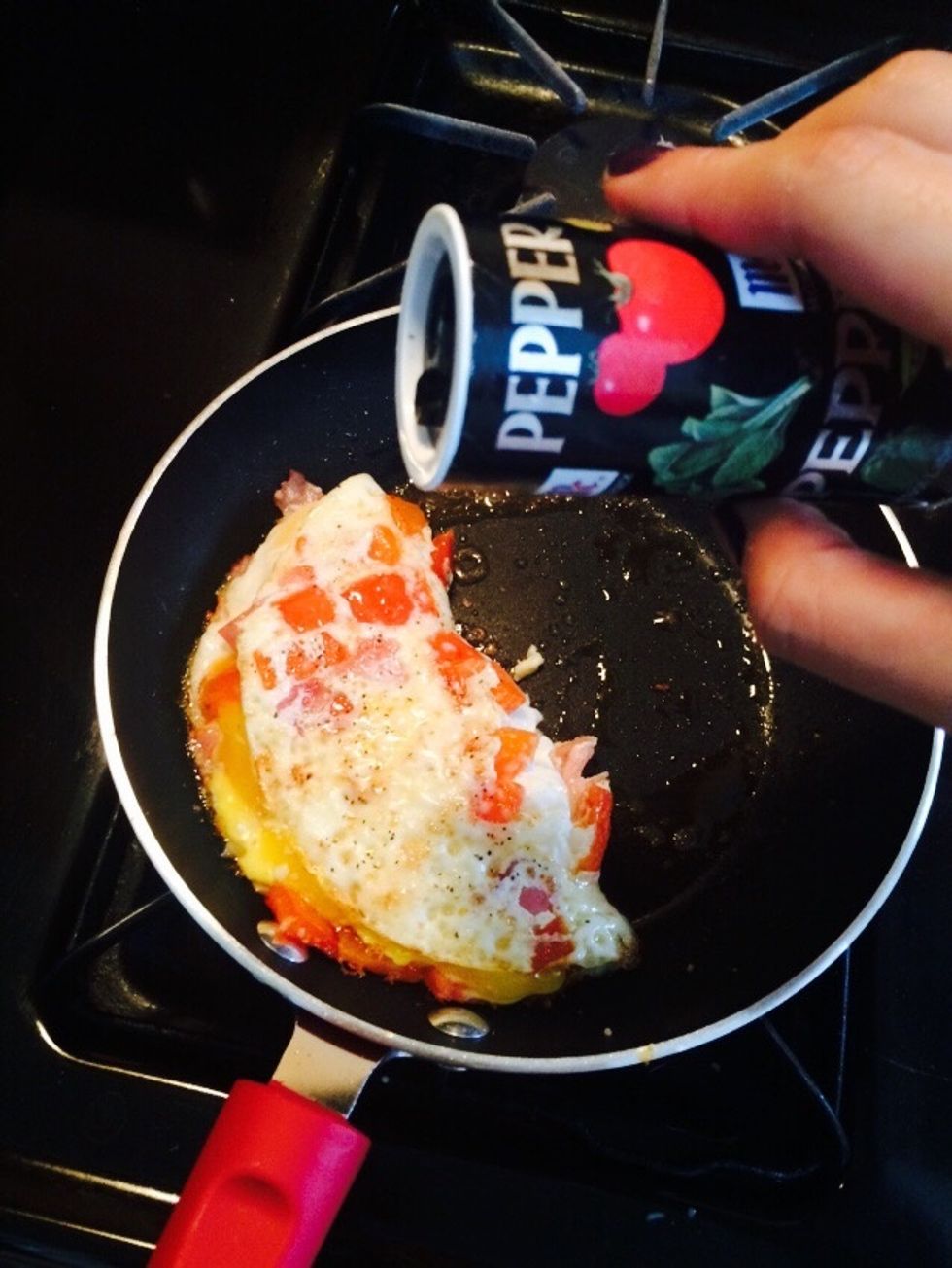 Now add your black pepper over the eggs, as needed. Also shedder more cheese on top of it and squeeze a few more drops of lime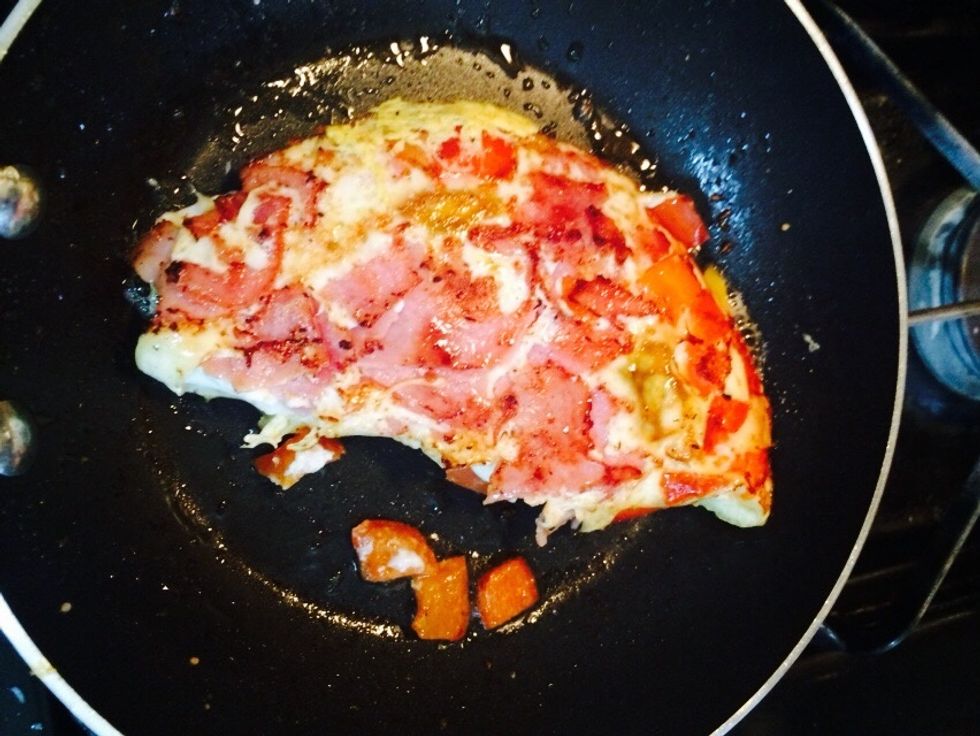 Repeat the shredding and squeezing process on both of the sides when you flip the egg taco over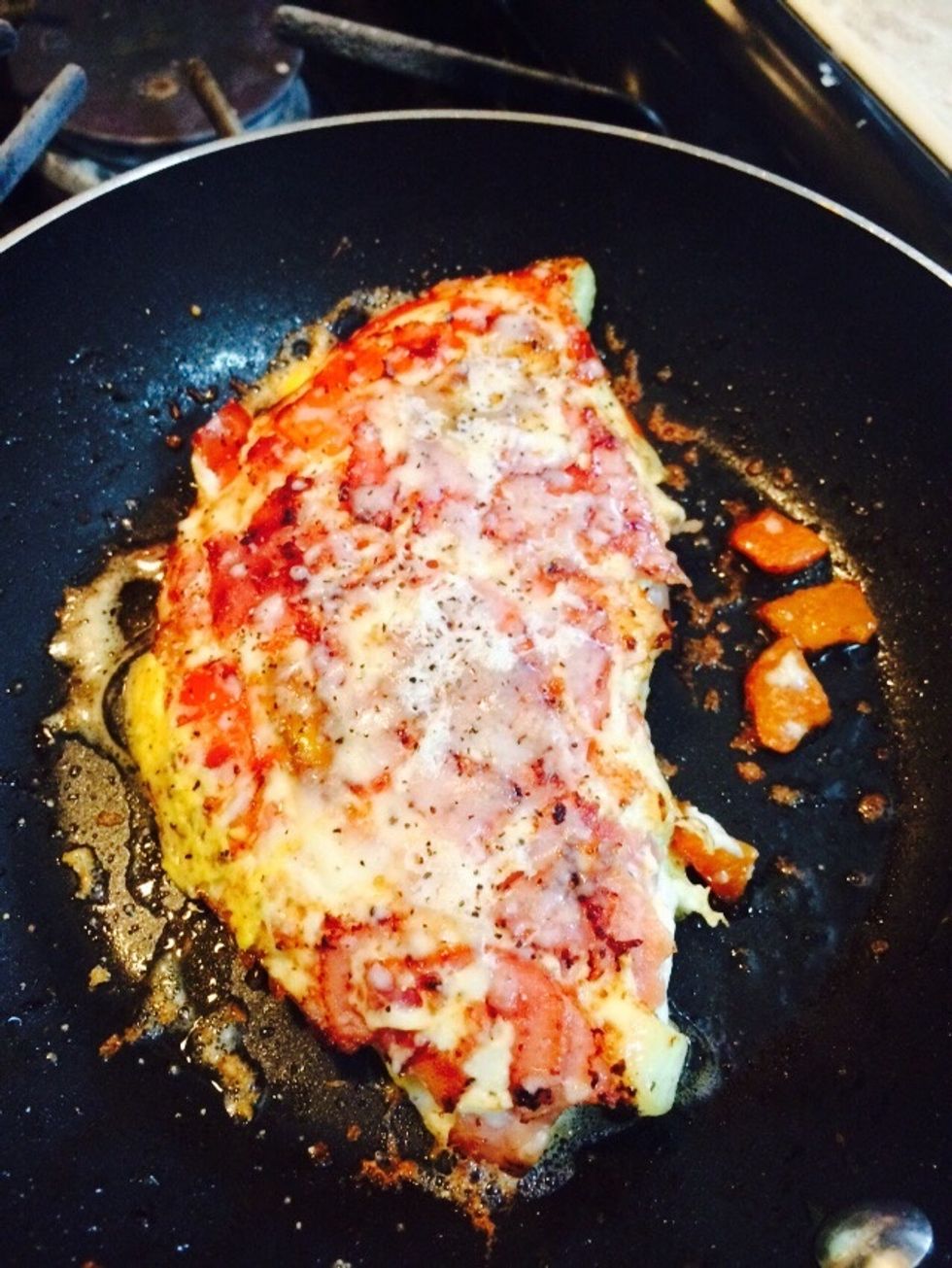 Now that looks good, all that is left is to...
Enjoy!
For one person:
2.0 Eggs
1.0 Bell pepper
Half a stick of butter
Half a lime
Mozzarella cheese
Black pepper
2.0 Slices of ham