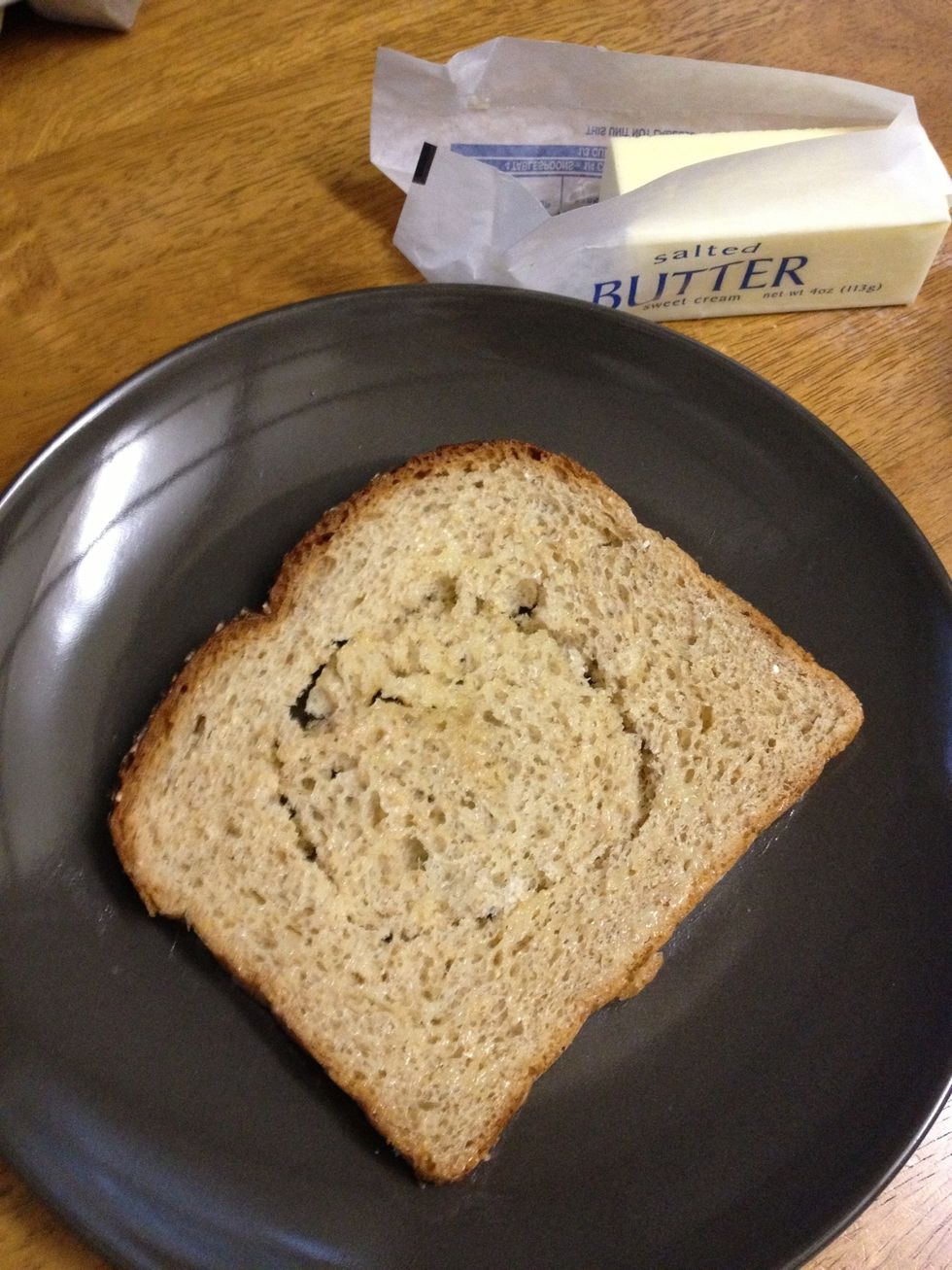 Cut a hole in the middle of the bread and spread melted butter on each side. A small glass can also be used to create the hole.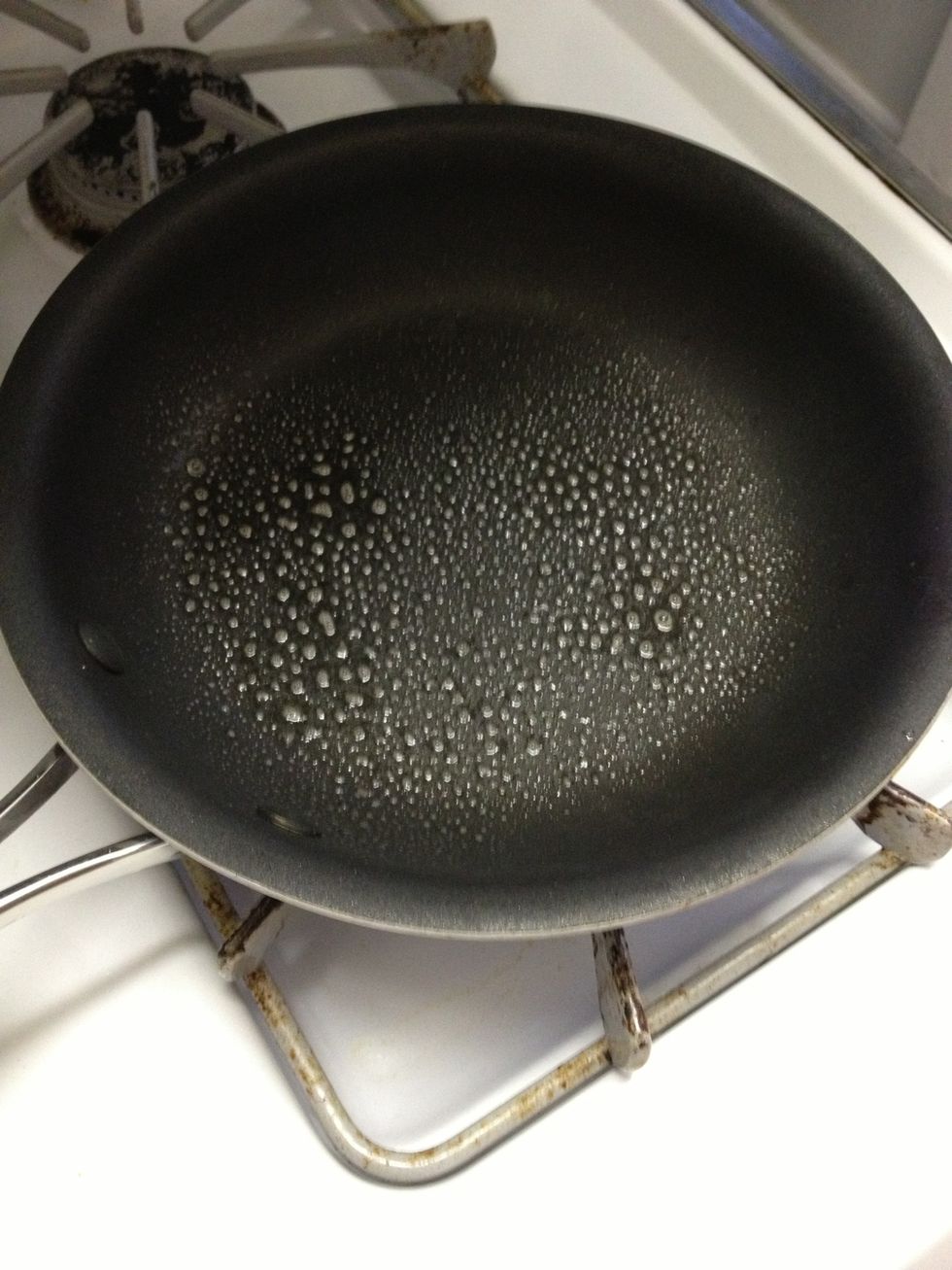 Pre-heat a pan and coat with olive oil spray
Add the buttered bread (including the bread from the hole) and cook for approximately 20 seconds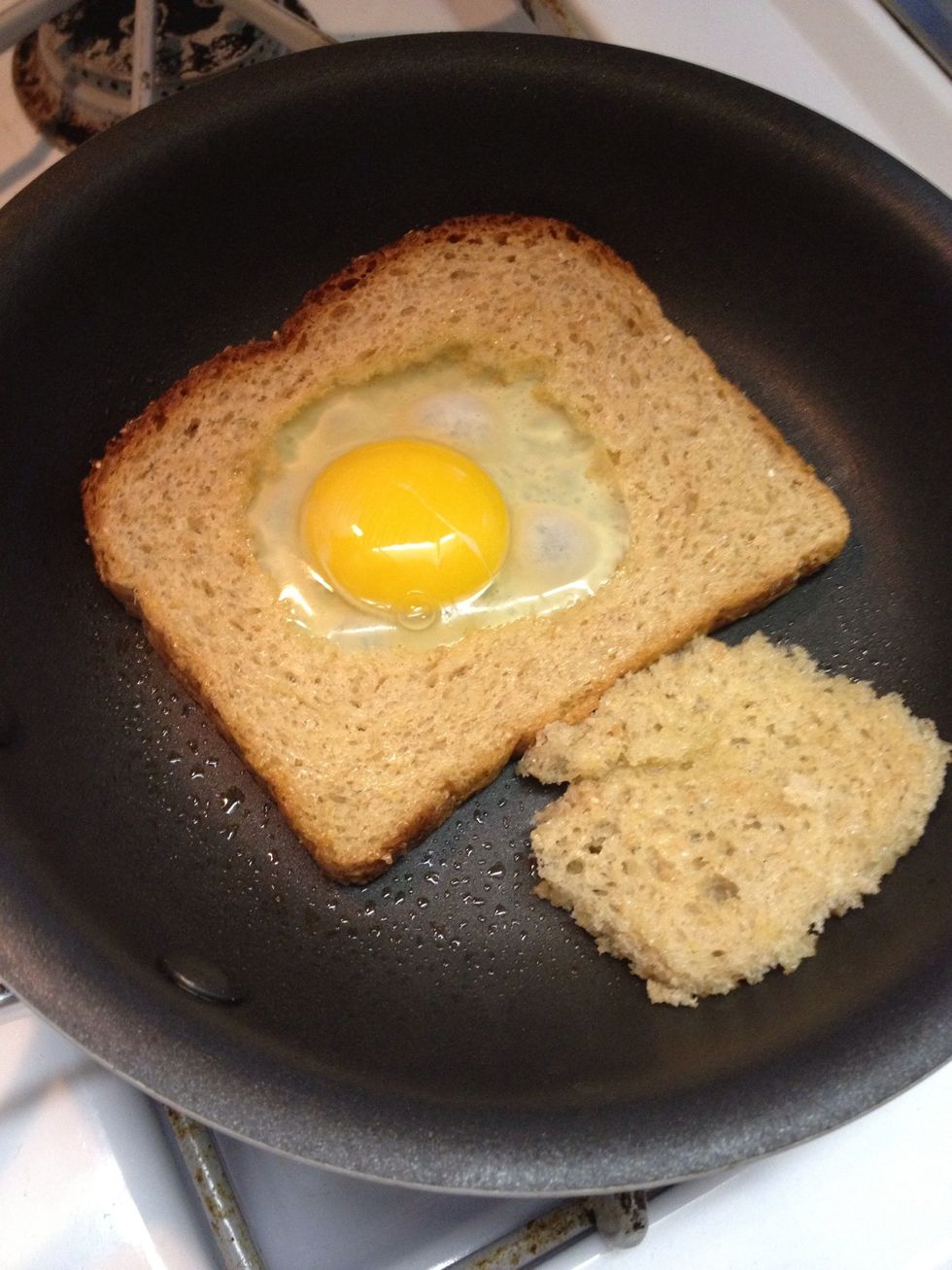 Add the egg. You are going for an over-medium styled fried egg so flip everything after about a minute.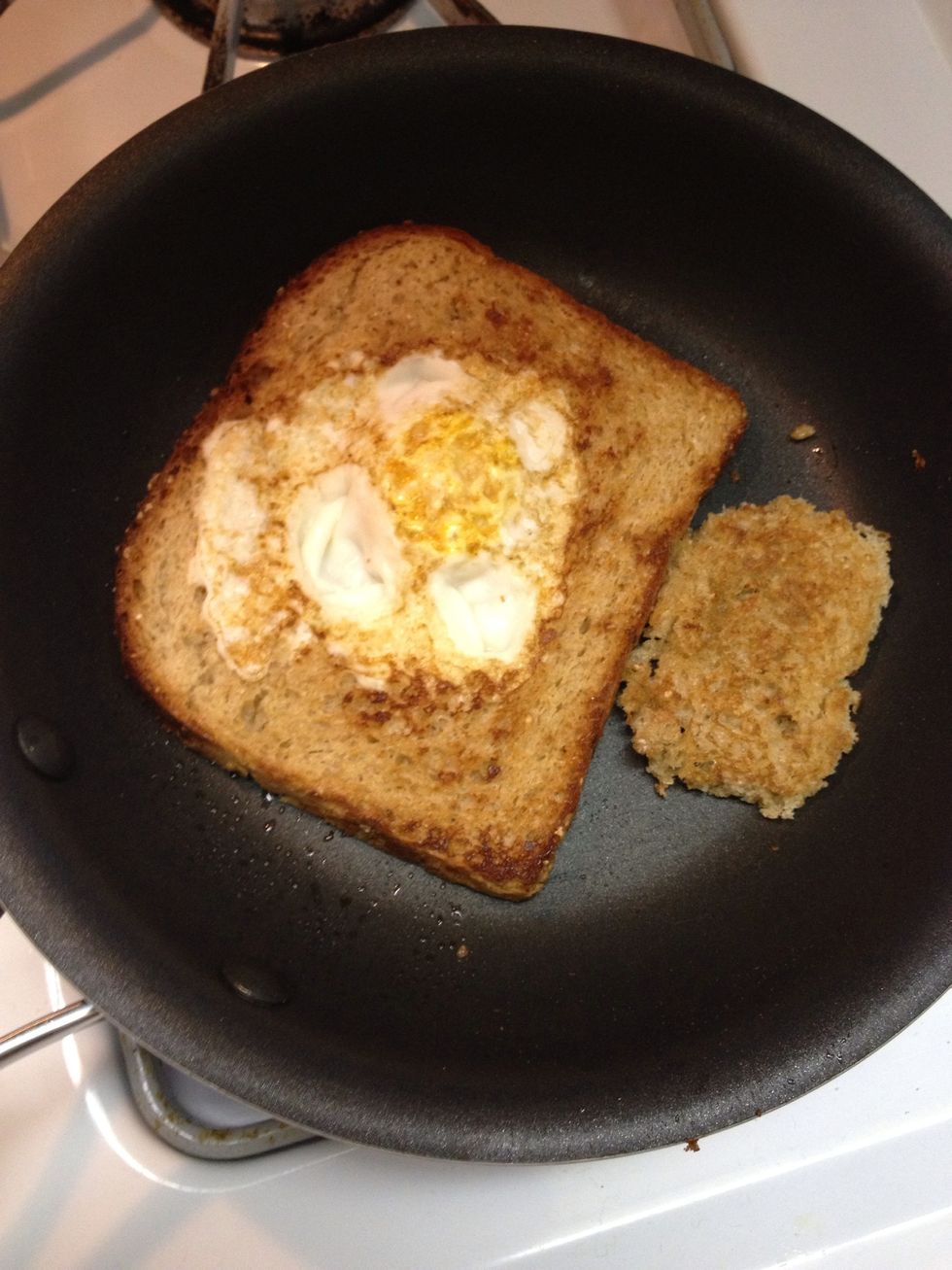 Cook on the other side for a minute or so and plate.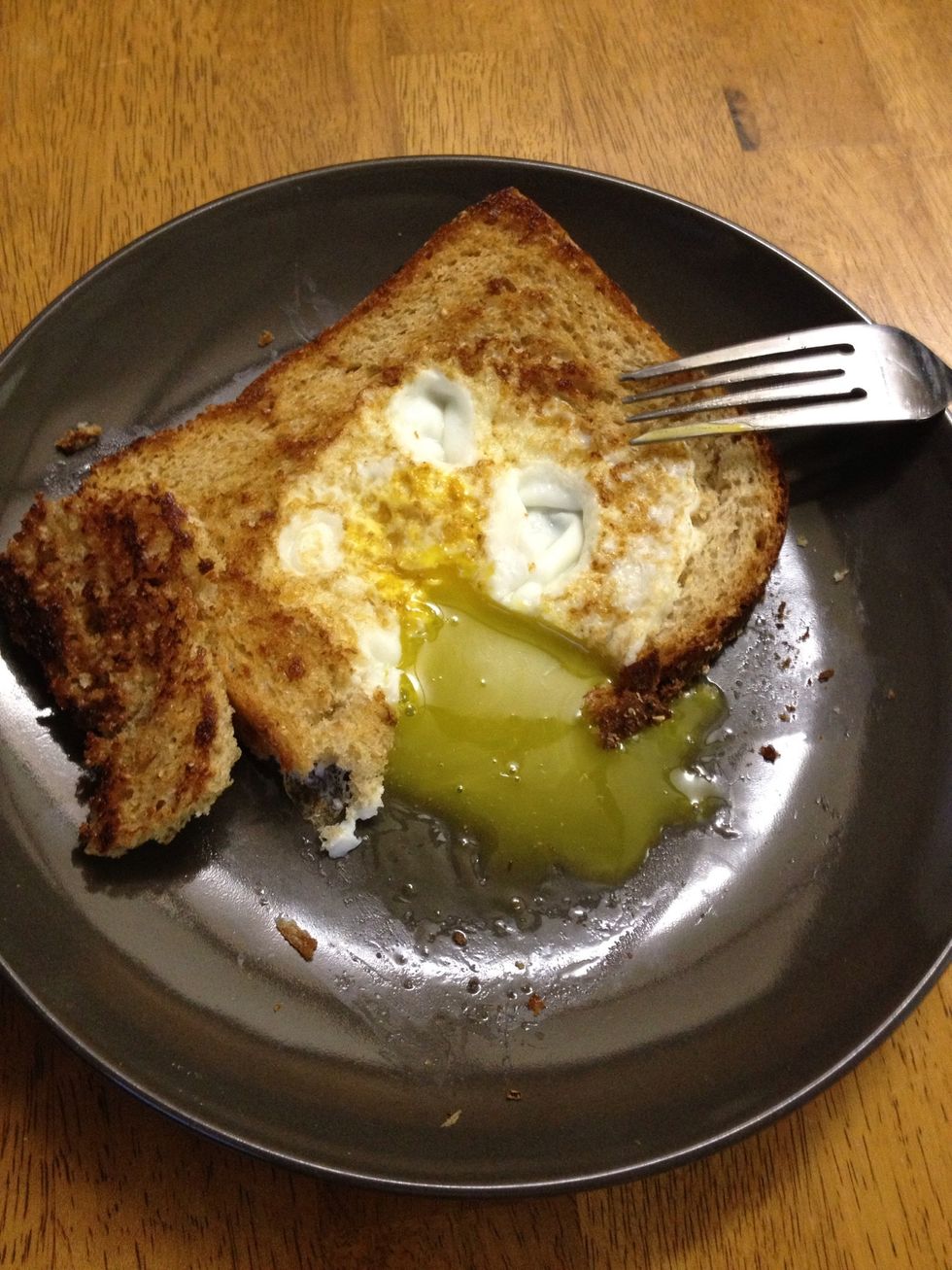 Bread the yolk open and enjoy. You can Fat MacGyver the dish by using the bread from the hole to soak up the yolk.
1.0 Egg
1.0 Slice of bread
Butter