This custard is very versatile and I use it in pies or as filling in eclairs. Easy to make and tastes so much better than premix. Not for someone on a diet. Sorry.
9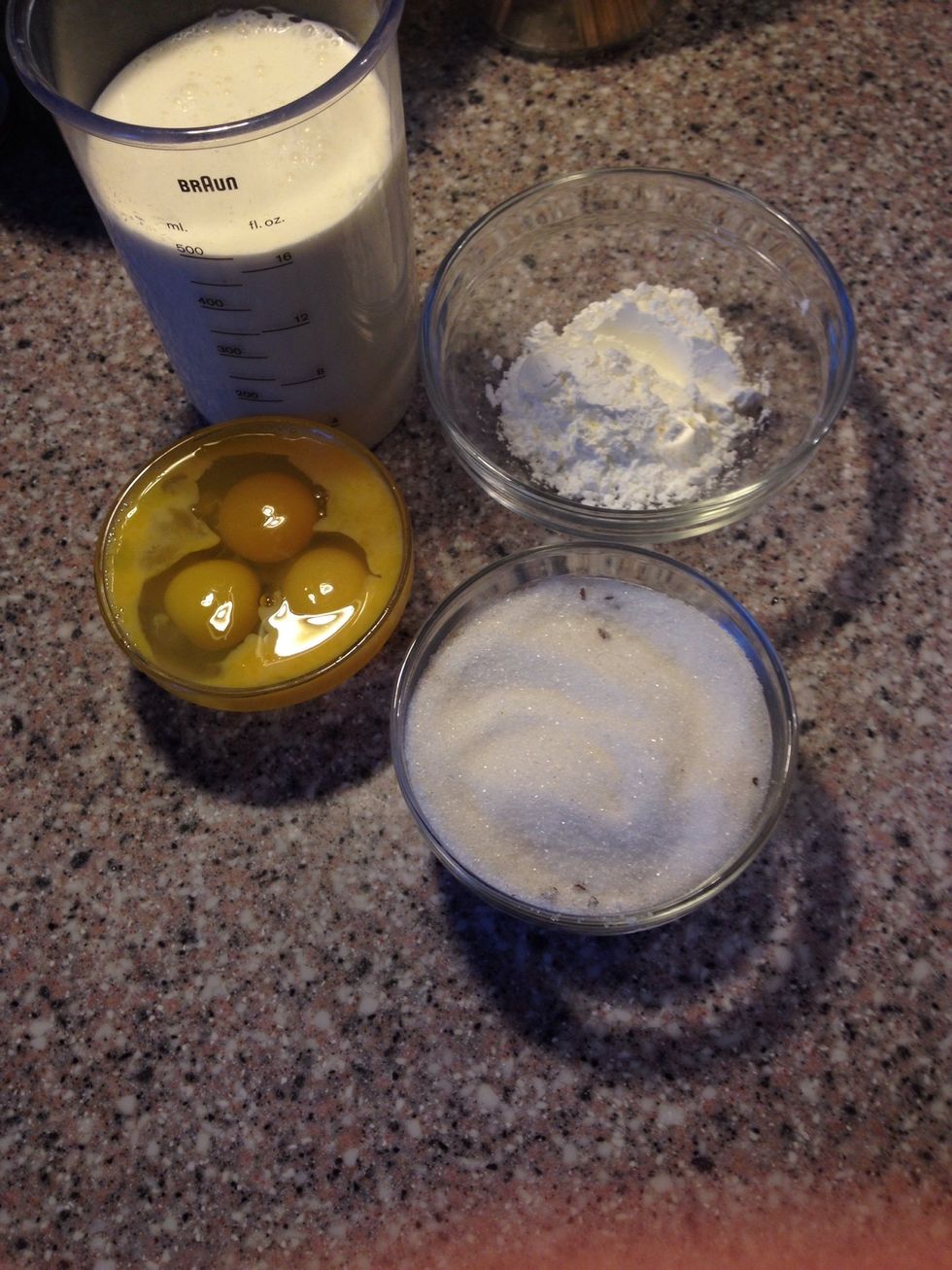 The corn flour will stabilise the custard so you can bake with it, and it also minimise the risk of your custard curdling.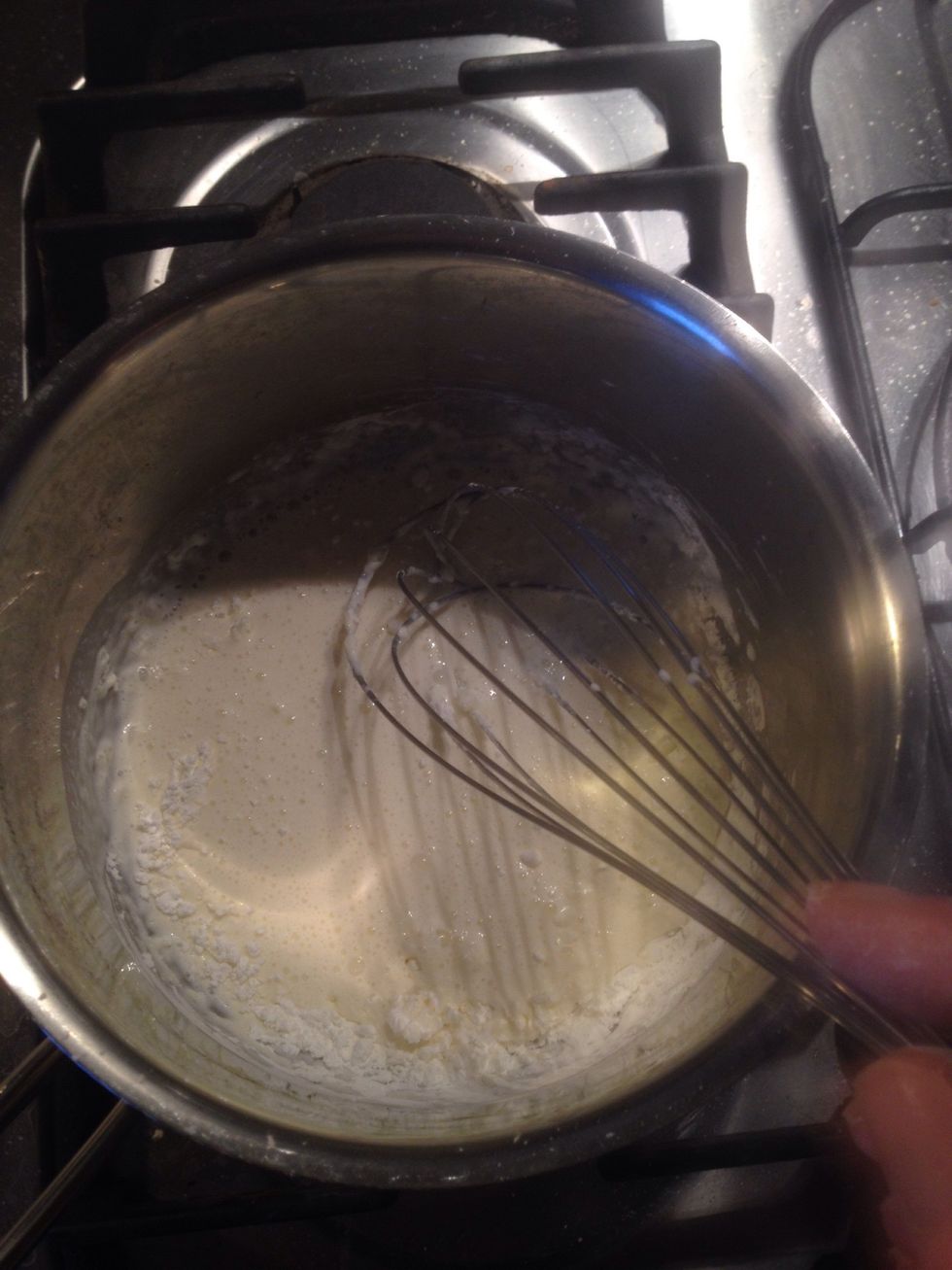 Add the corn flour to your pot and add a bit of the cream. Whisk until all lumps are gone, then add the rest of the ingredients. Turn the heat on.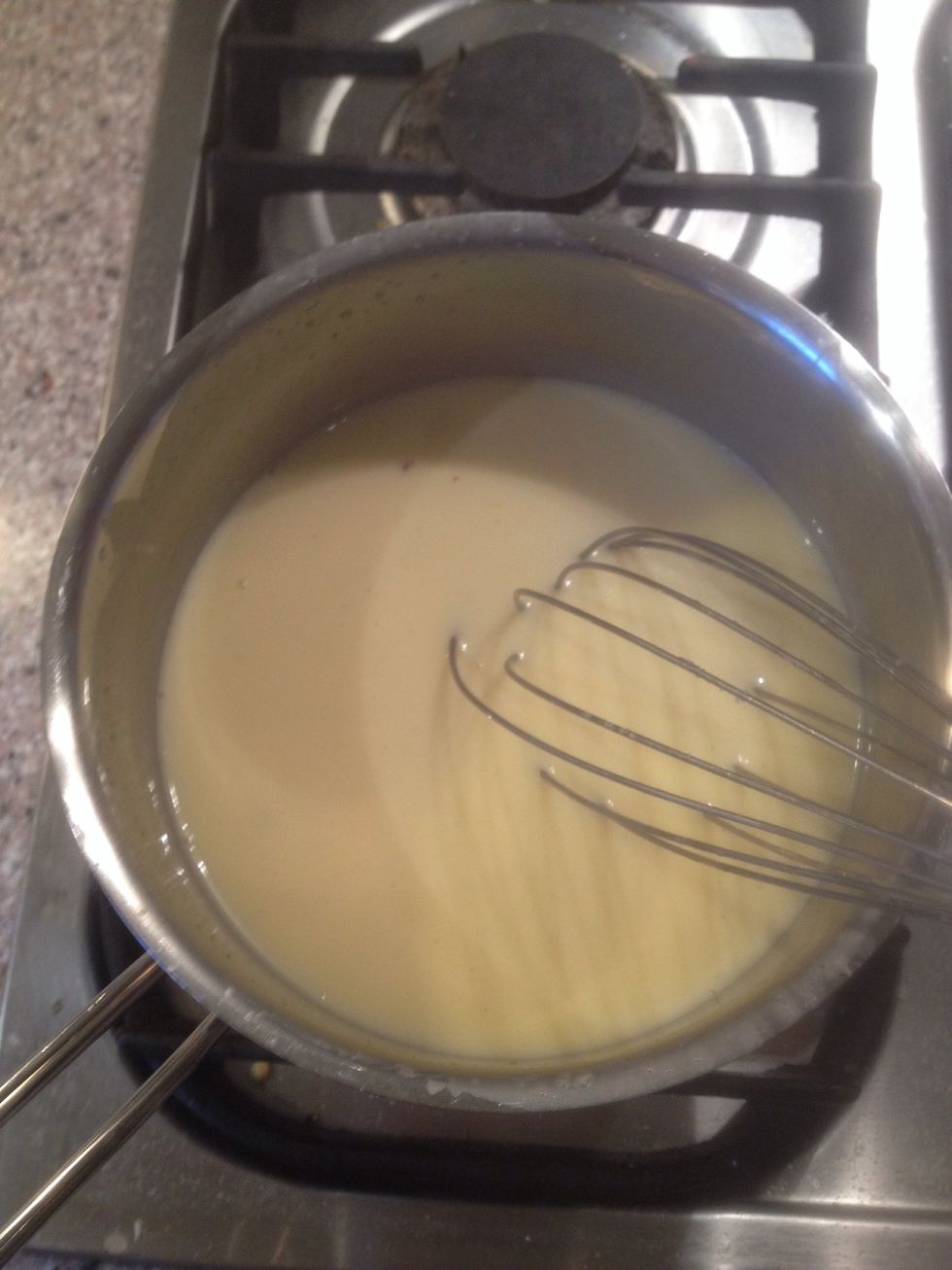 Whisk as you bring the custard to a gentle boil.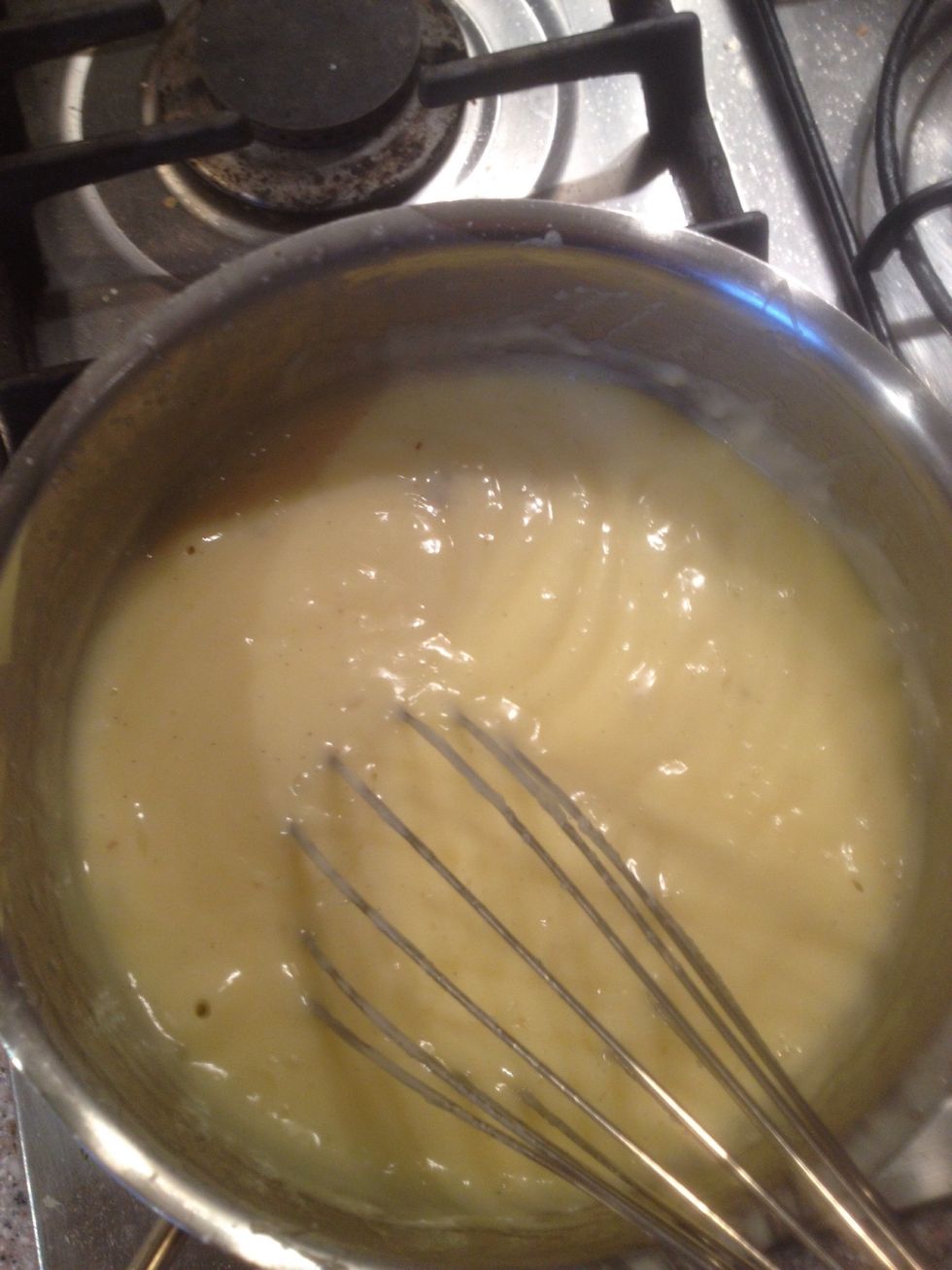 Your custard is done when it starts to bubble slowly. You will know when it is done. It happens quickly, but don't worry, the custard can take some boiling.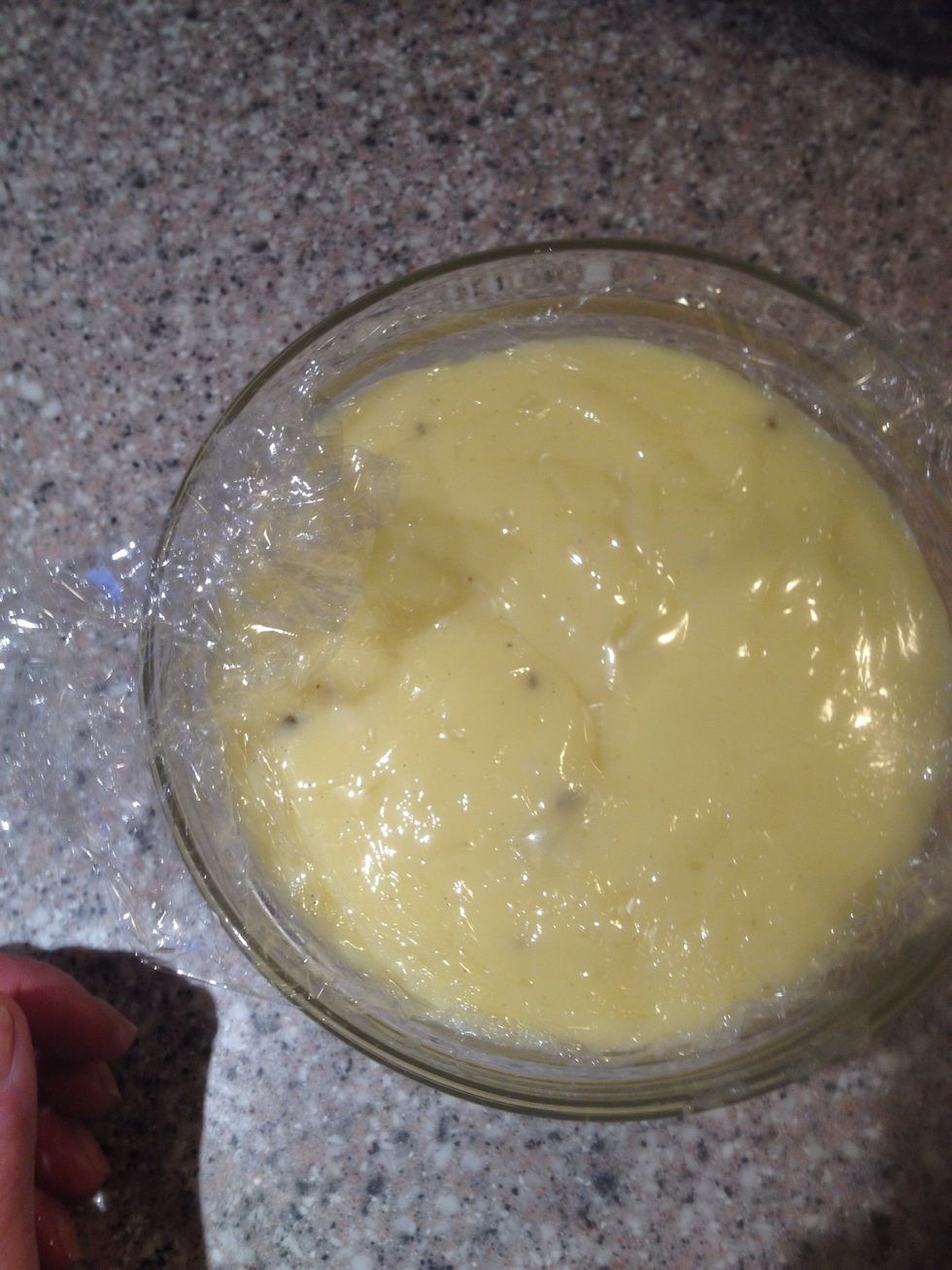 Cover with cling film, to prevent skin. Cool it down and keep it in the fridge until you need it. It will keep in the fridge for a week.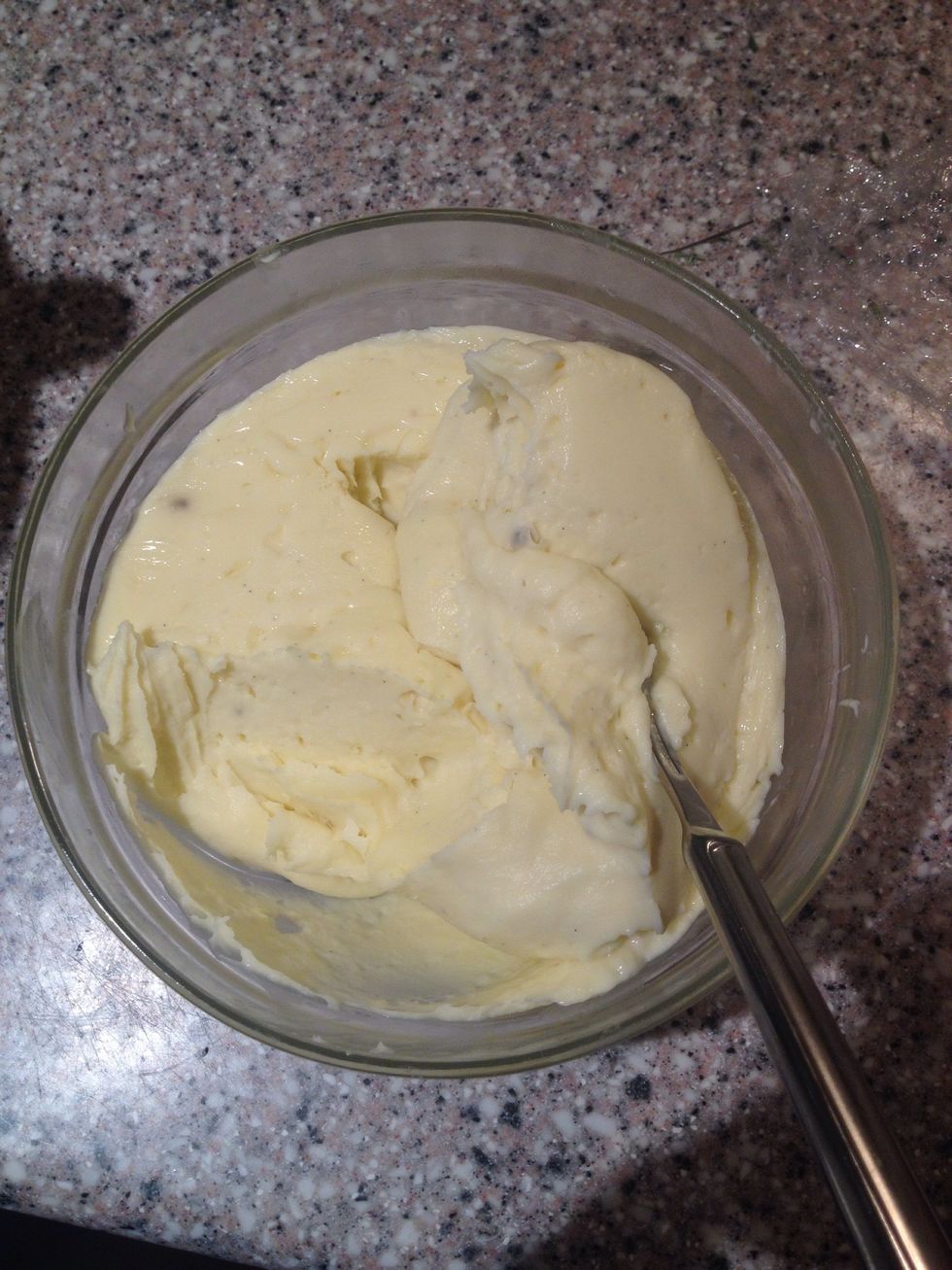 Thick, lovely custard. At this stage you can use the custard in baking or as filling in cakes.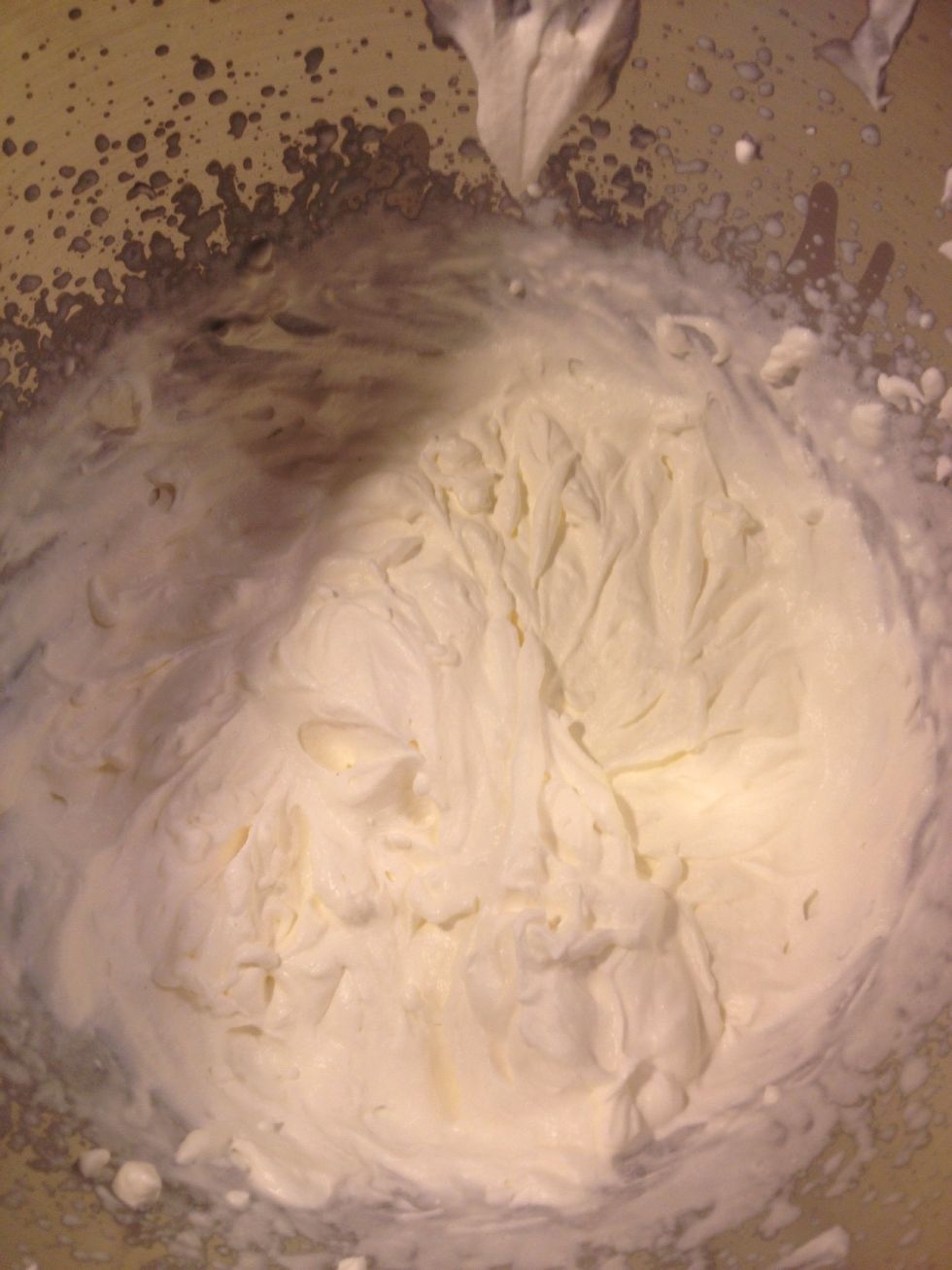 I'm using the custard in eclairs, or choux pastry ,and I want it a bit fluffier than it is. So I'm mixing it with whipped cream at an 50/50 ratio. Whipped cream at the soft peak stage.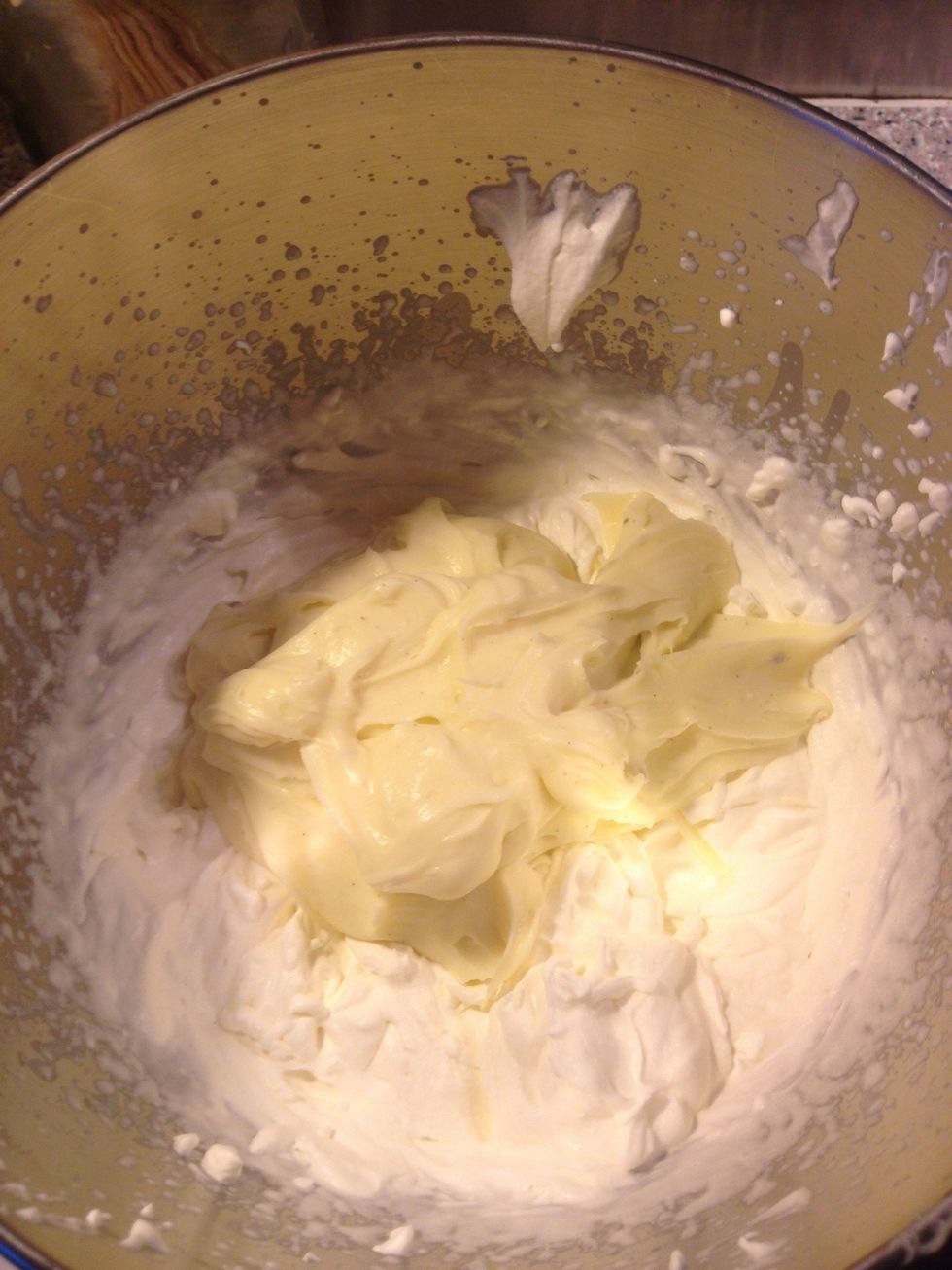 I'm using 1 cup whipped cream to 1 cup custard.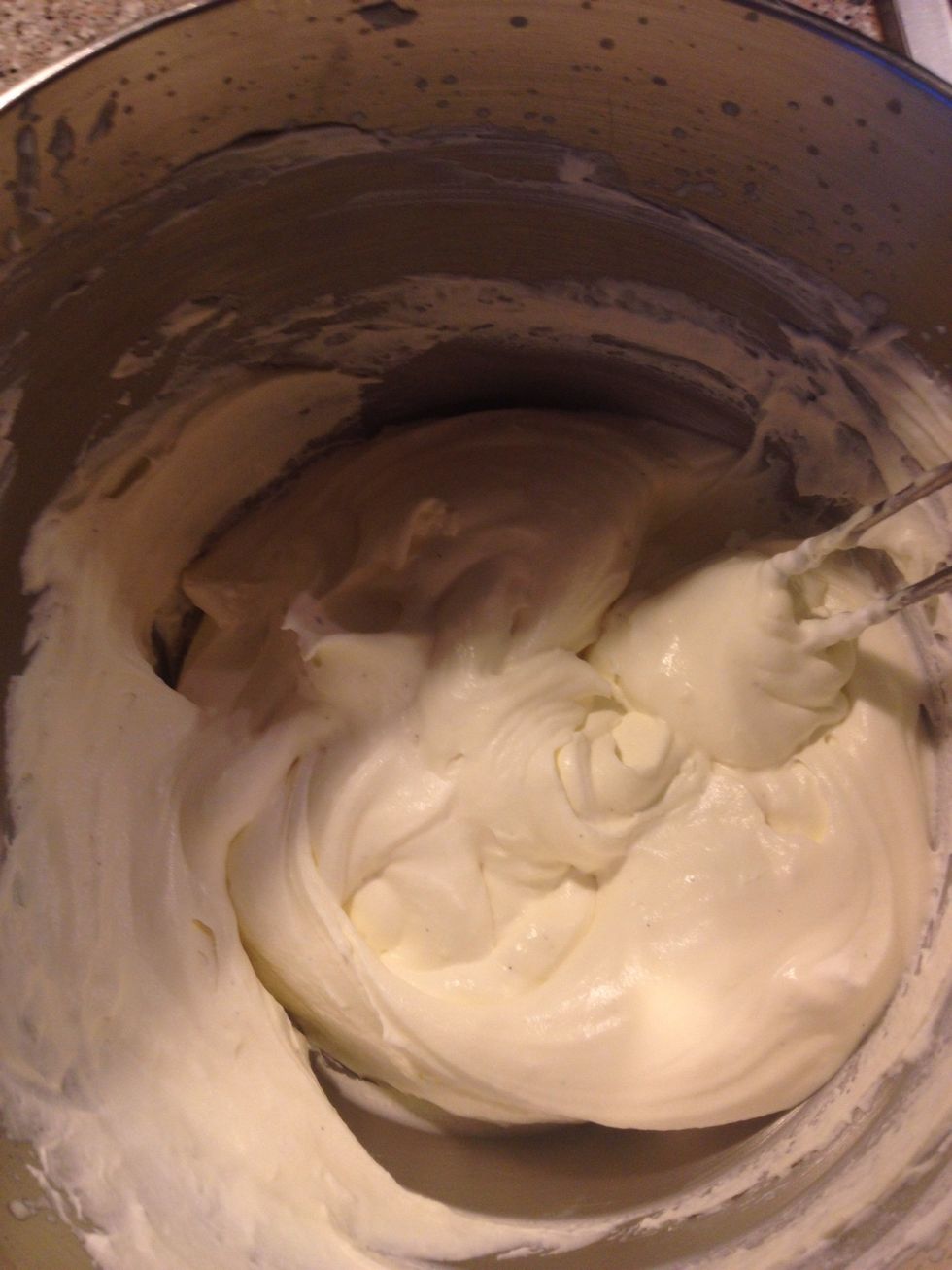 Love the colour. Pale yellow.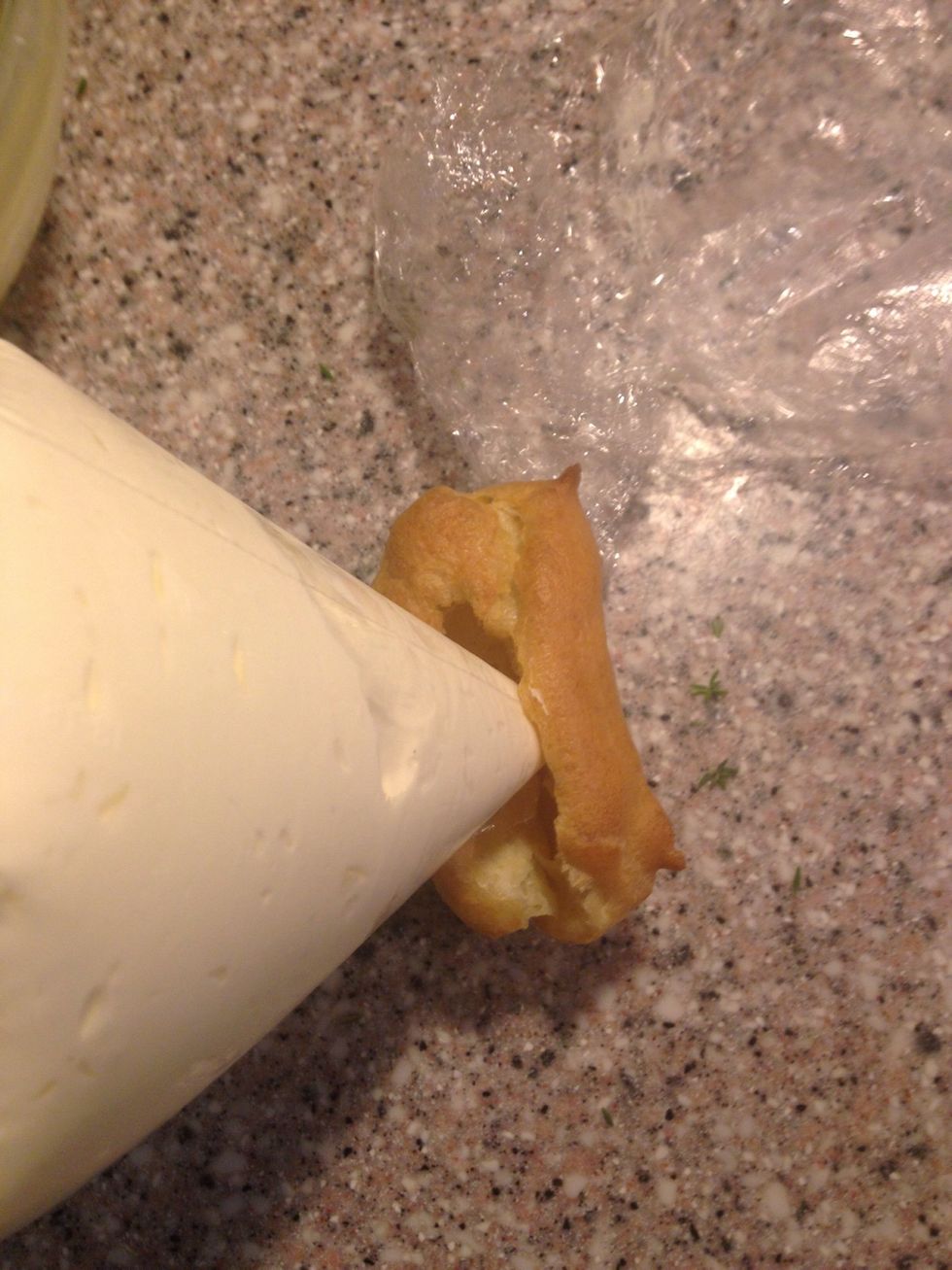 Into the eclairs it goes. See my guide on how to make them.
I make eclairs, when my husband is having a crisis. Luckily it only happens once a year, or he would need a double bypass.
2.0c Full fat Cream
3.0 Eggs
5.0oz Sugar
1.0tsp Vanilla extract
2.0Tbsp Corn flour