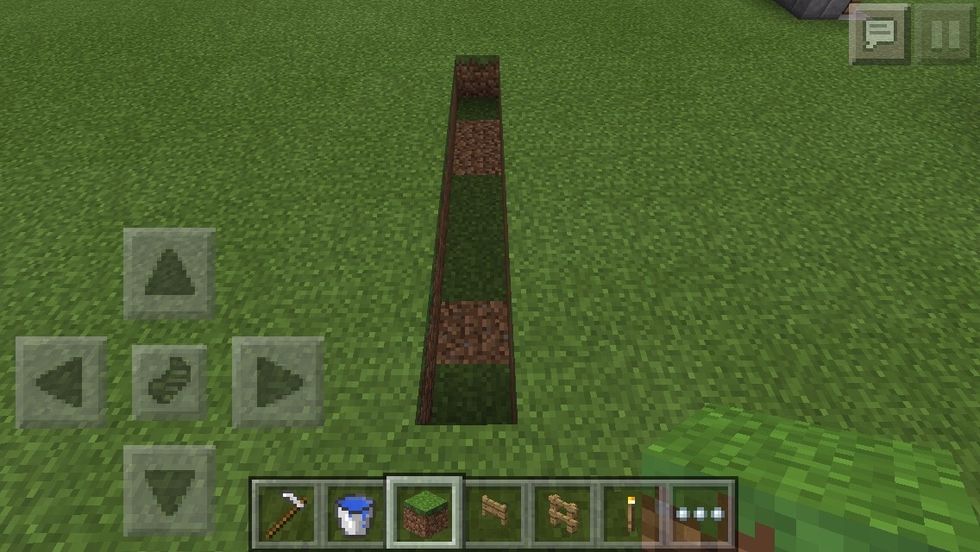 Dig a line 1 block wide and 8 blocks long.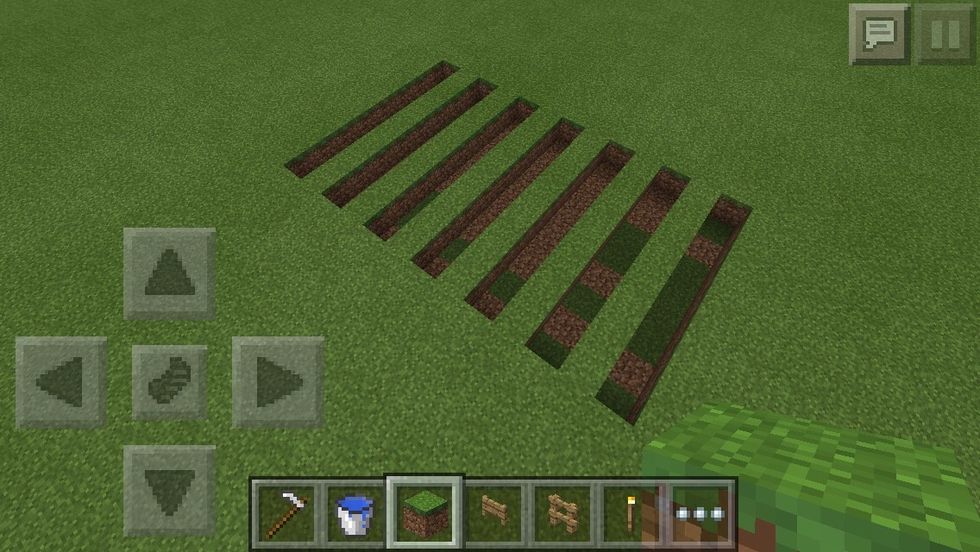 Create another 6. You should have 7 in the end.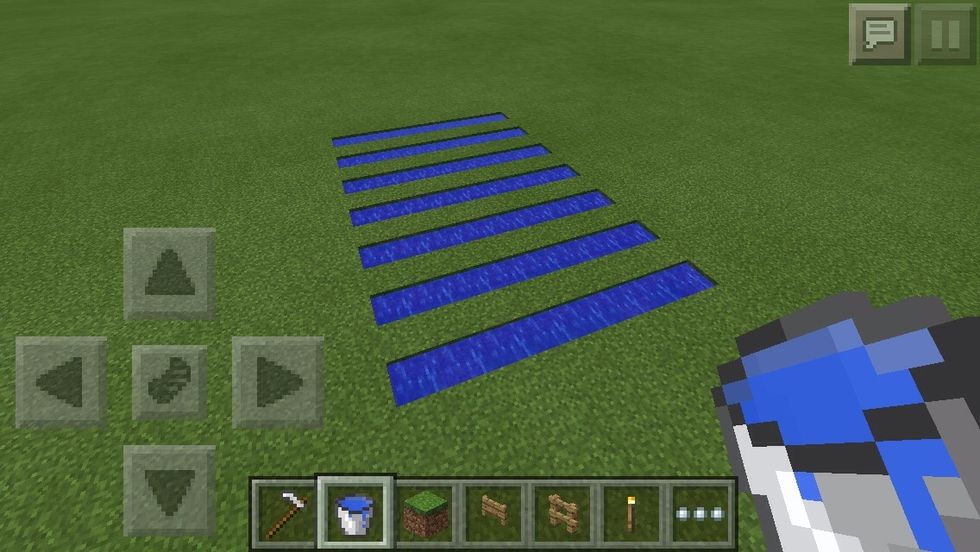 Fill them all with water. Try and make the water flat and even- it looks nicer!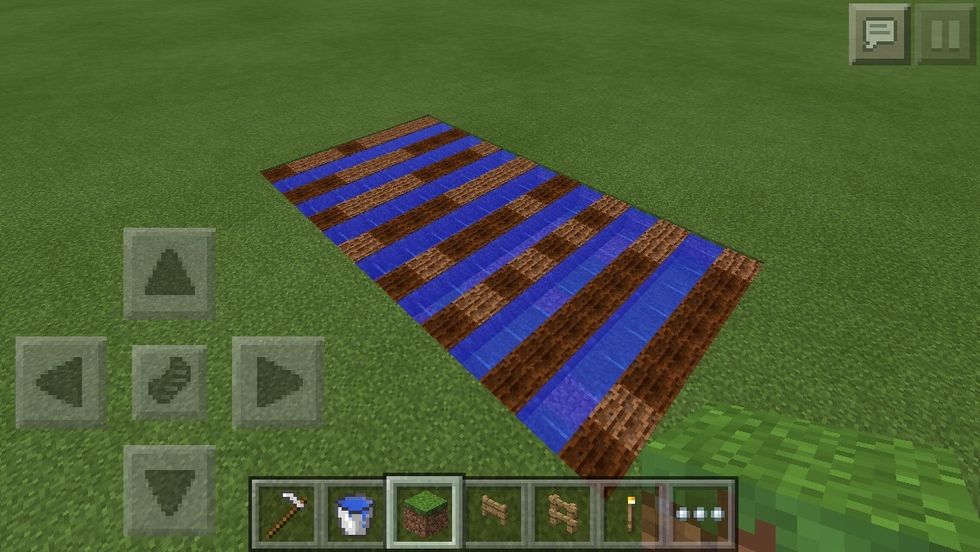 Grab your hoe and hoe the ground on each side of each water stream.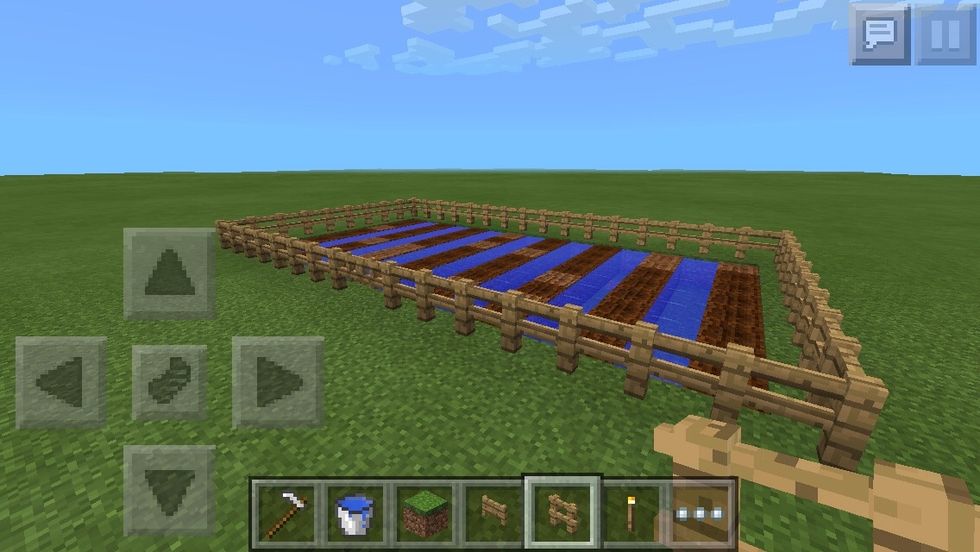 Add a fence all the way around to keep out mobs! Remember a fence gate in the middle so you can get in!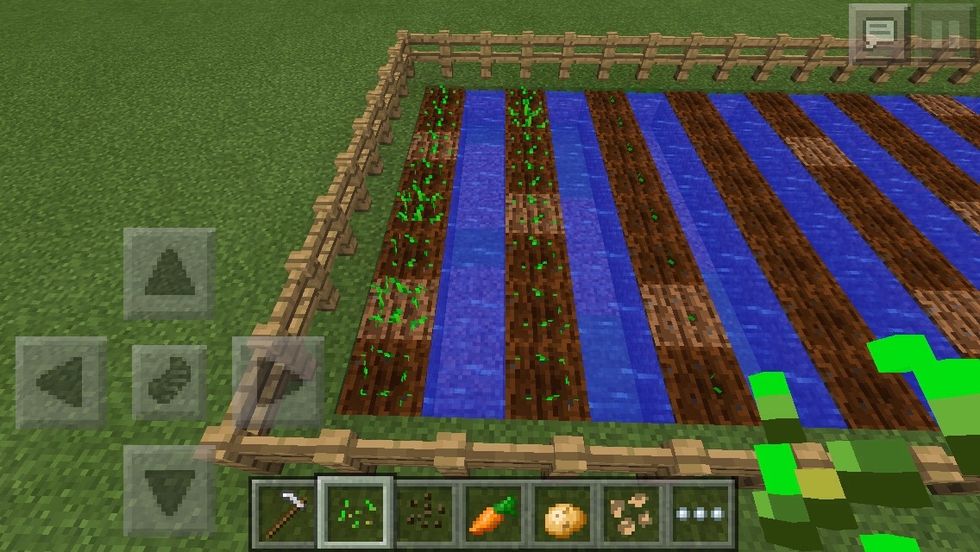 Plant wheat seeds along the first 2 columns.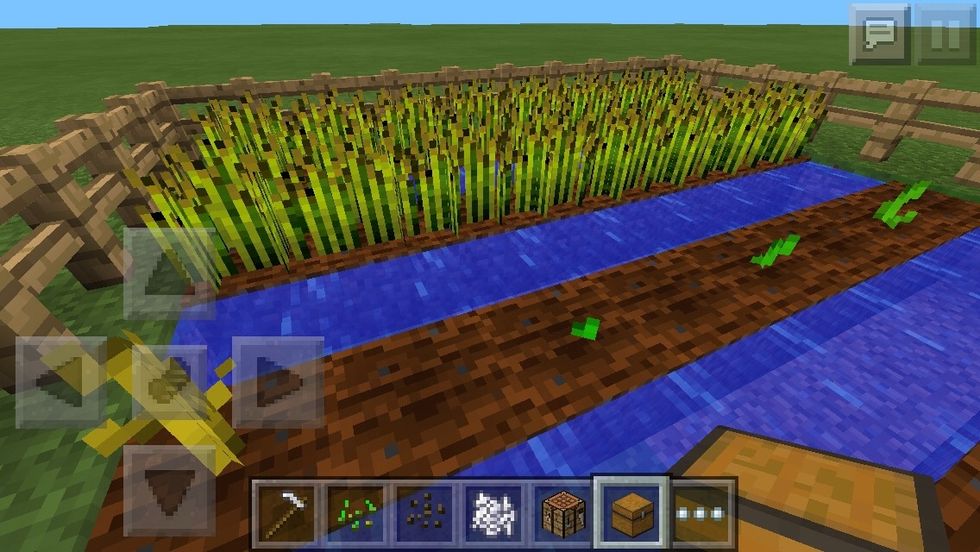 For the 3rd COLUMN ONLY, plant melon seeds. LEAVE 1 BLOCK BETWEEN EACH SEED.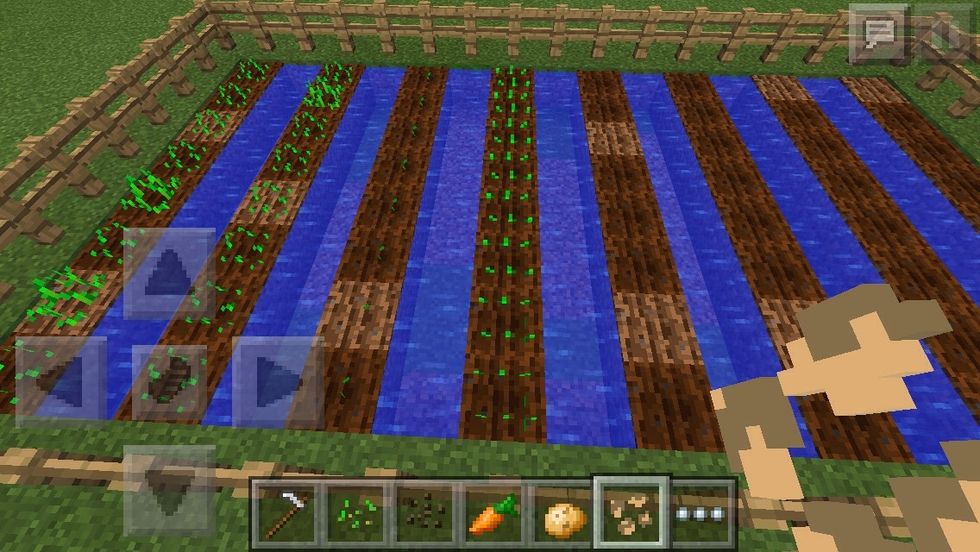 Plant beetroot seeds for the 4th COLUMN ONLY. If you're not sure how to get beetroot, ask in the comments, or check out Giorgio Polara's guide!
Plant carrot seeds in the 5th and 6th columns. Carrots can be found in villages or a 1/100 chance of a zombie dropping it!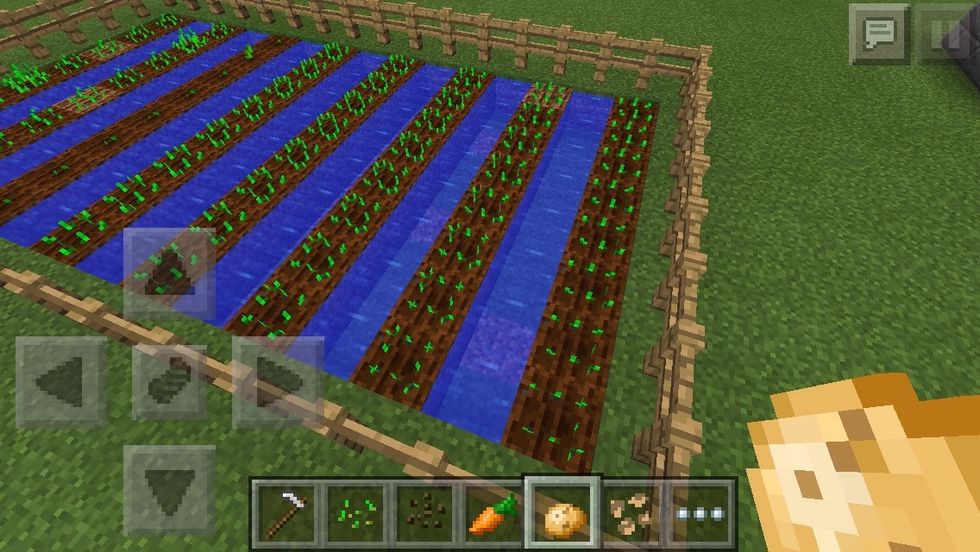 Plant potato seeds for the last 2 columns! Potatoes can also be found in villages and a 1/100 chance from a zombie.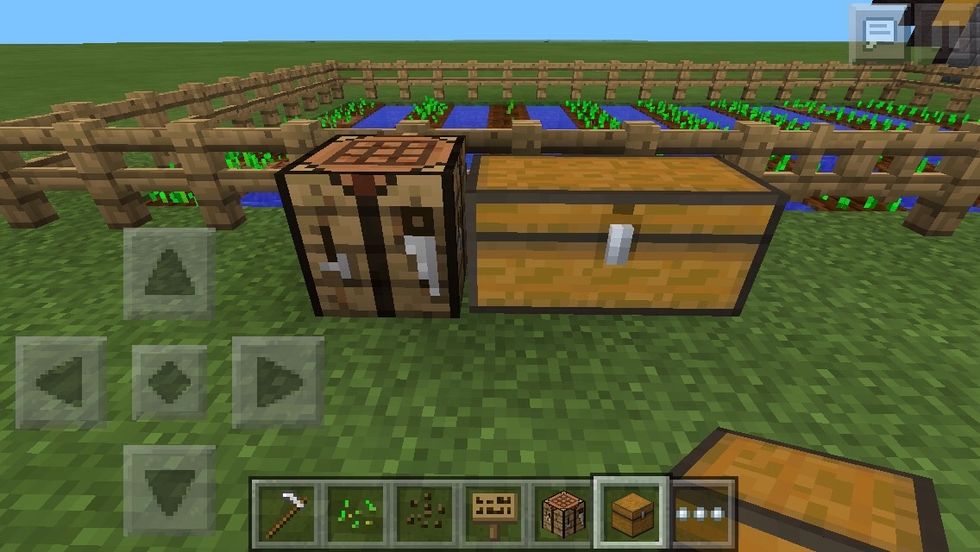 Be sure to add a double chest and a crafting table! To keep your resources and craft food!
Label your farm.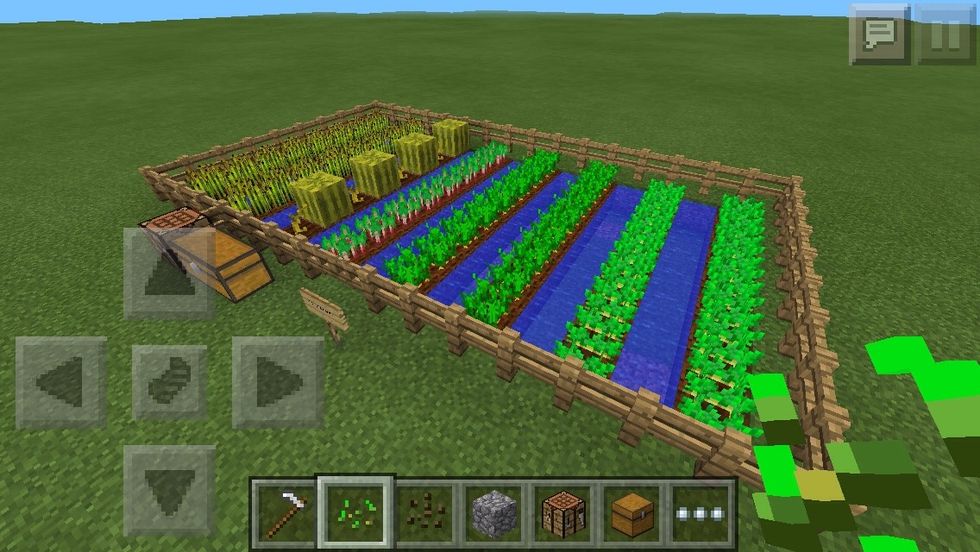 All the crops have grown! It looks so nice!
The creator of this guide has not included tools
Adam Leonard
Welcome to my profile! I will be posting many things, mostly Minecraft, but also random tricks and useful tips! Please follow if you're interested!
Wales, U.K. 15 years old!