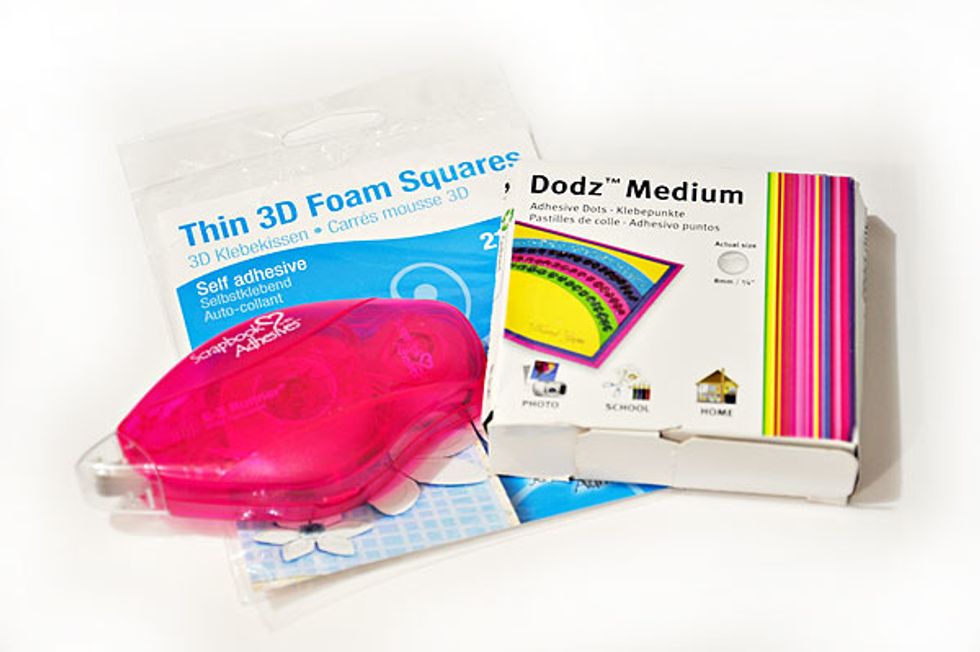 Scrapbook Adhesives used for this project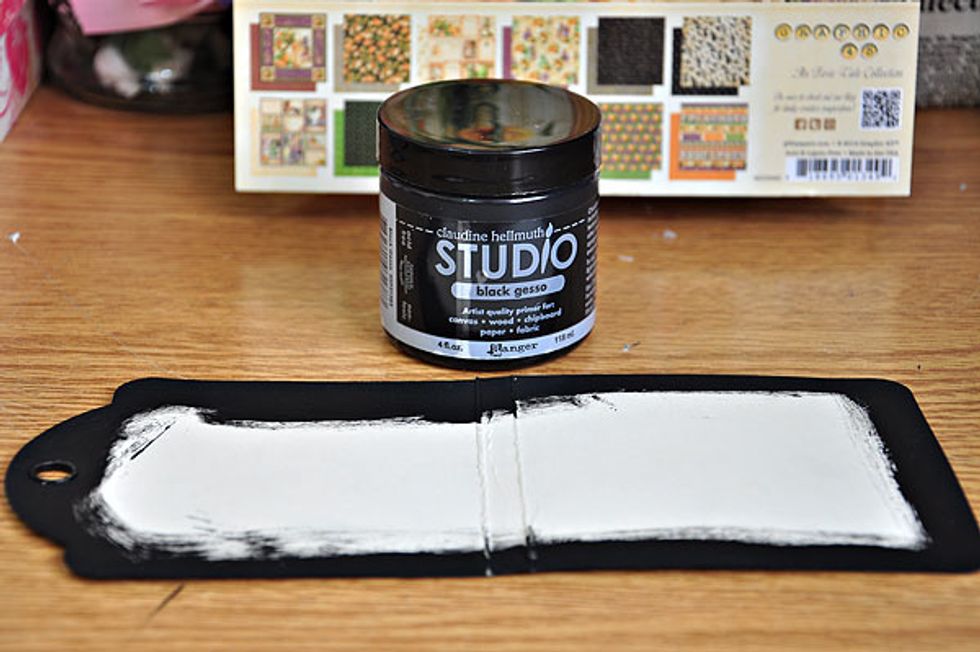 Paint the edges of the ivory tag with black gesso. Score the tag at 4 and 4.35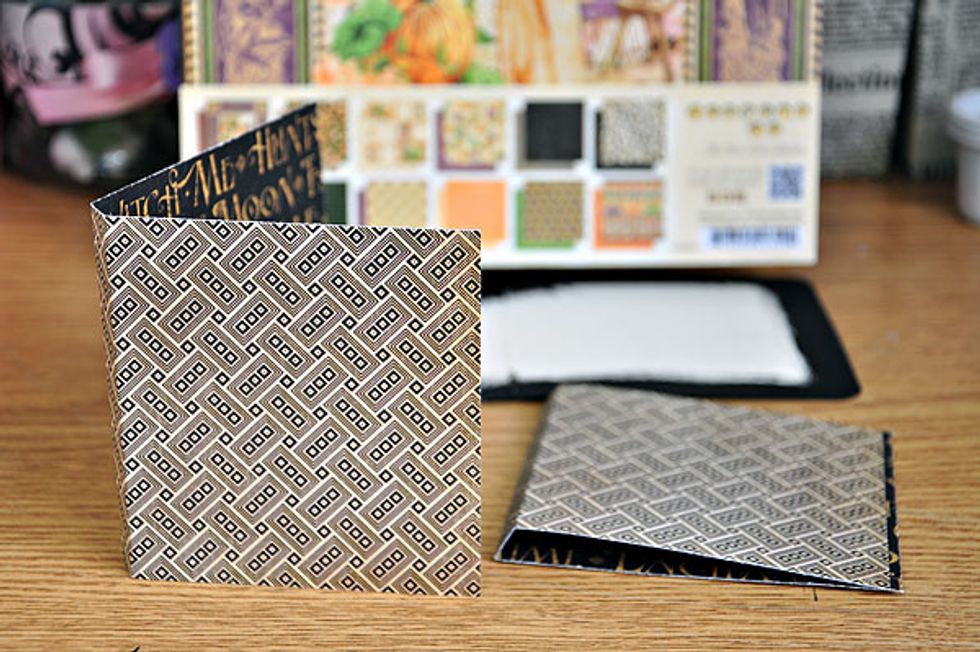 Cut one piece of 3.5x7.5 paper (I used an 8x8 paper). Score at 3.9 and 4.25. This will be for the cover. Cut another piece of 3.5x7.5 paper and score at 3.5 and 3.9 (this will be the inside cover).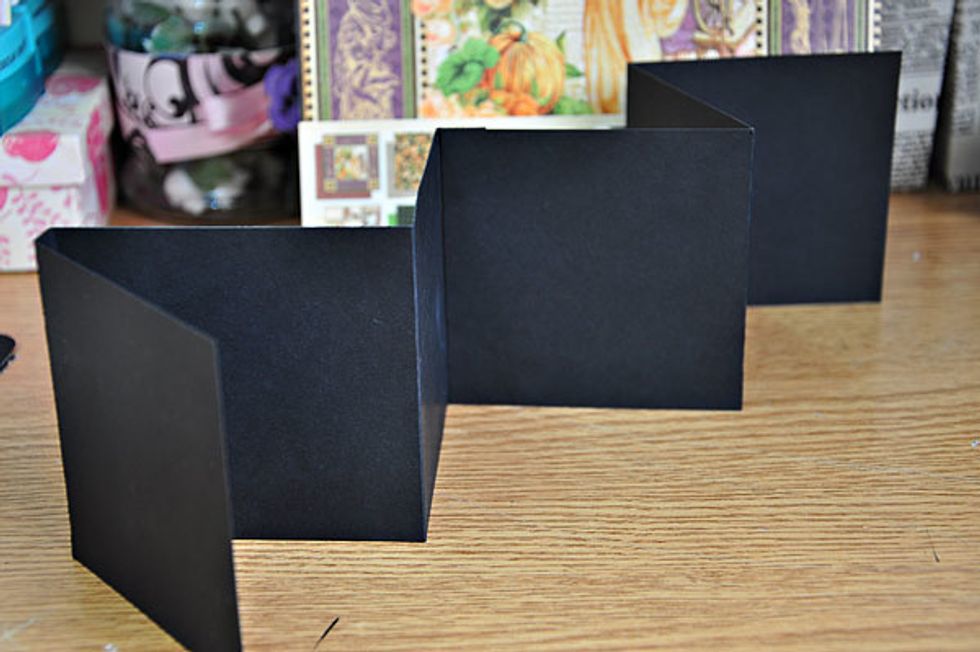 For the accordion album, cut 2 pcs 3.5x11.6 of black cardstock (I used A4 sized cardstock). Score at 3.5 and 3.9. From 3.9, score at every 3.45 inches. Adhere the two cardstock together. Valley fold.
Adhere the covers (inside and outside) to the tag.
Cut 12 pieces 3.25x3.25 patterned paper and adhere to each panel of the accordion album.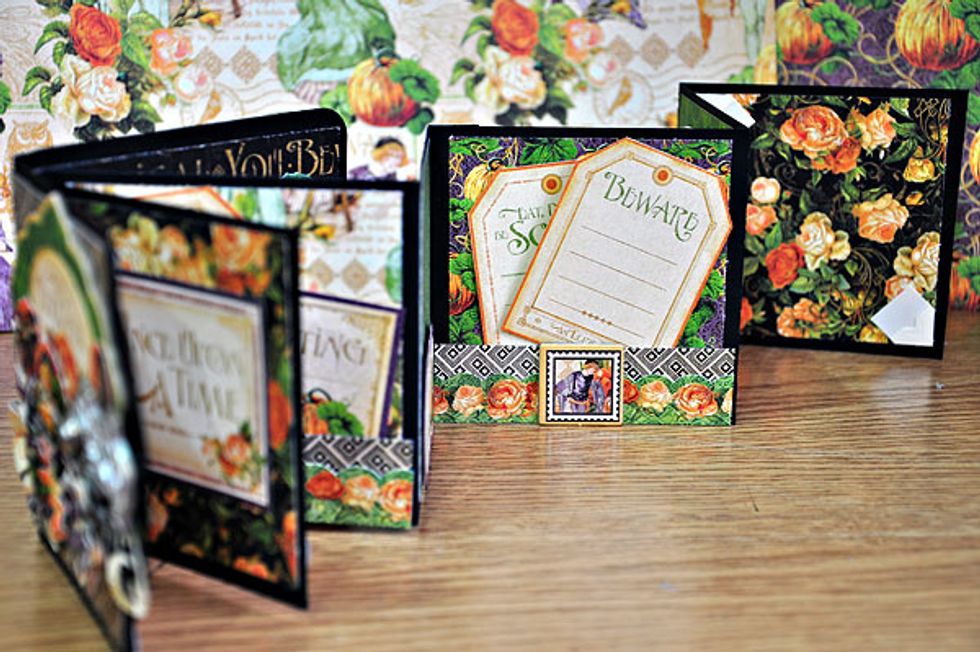 Embellish with tags, stickers and chipboards.
Here is the decorated/embellished cover of the album. Use black trim for the closure.
An Eerie Tale 8x8 paper pad
An Eerie Tale flowers pack
An Eerie tale cardstock diecuts
An Eerie tale chipboards 2
An Eerie tale cardstock stickers
Graphic 45 Large Ivory Tag Album
Graphic 45 Shabby Chic Ornate Metal brads
Graphic 45 Shabby Chic Ornate Metal Key Holes
Scrapbook adhesives E-Z runner
Scrapbook adhesives Thin 3d foam squares
Scrapbook Adhesives Dodz Medium
Therm-o-web supertape
Therm-o-web decorative photo corners ivory
Studio Black gesso
Couture Creations decorative die Endless dreams
Black cardstock
Black ribbon
White Eyelet