Make an Easy Vegetarian Breakfast Sandwich
23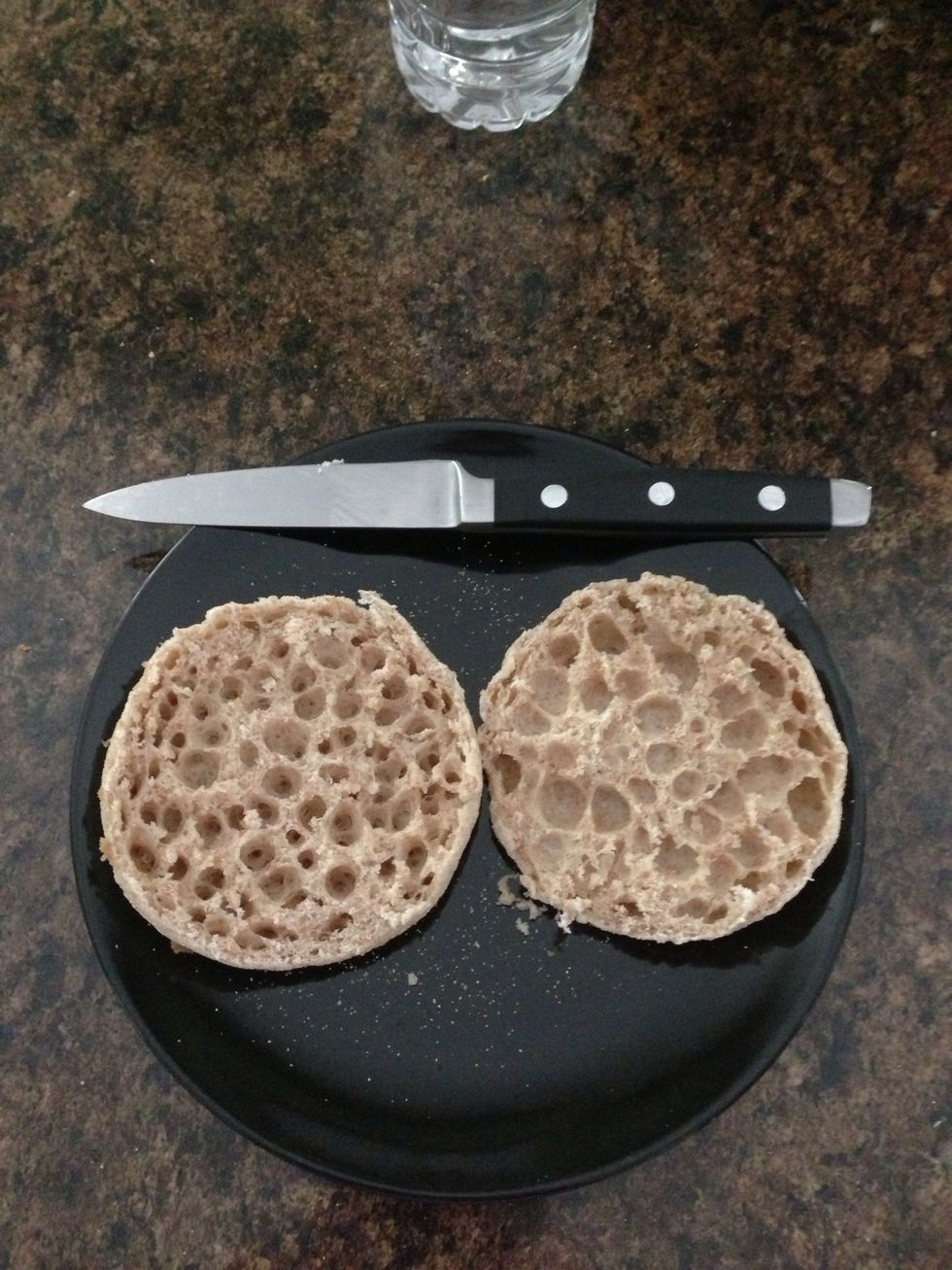 Slice the English muffin in half.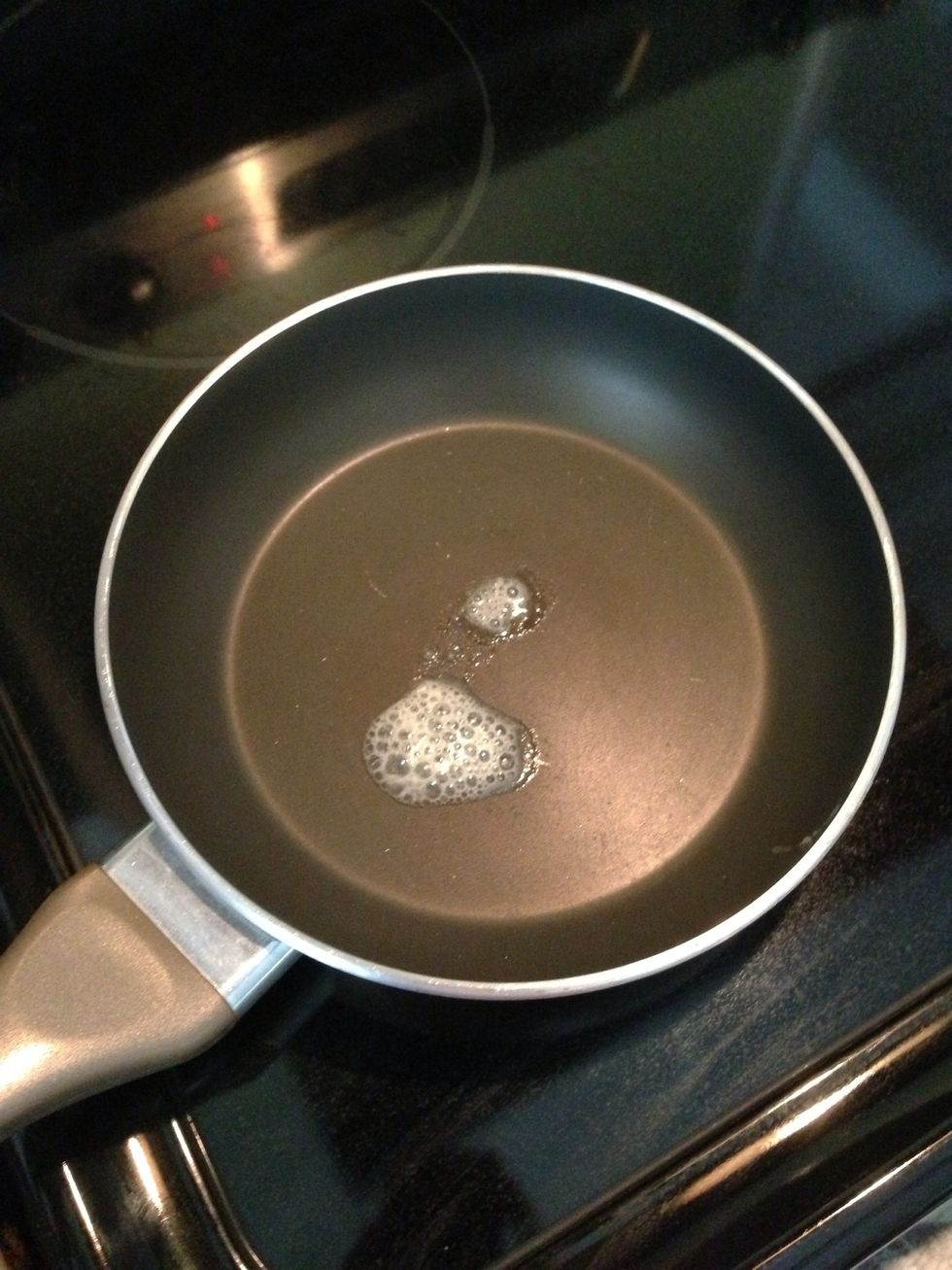 Heat a small pan with a tsp of butter.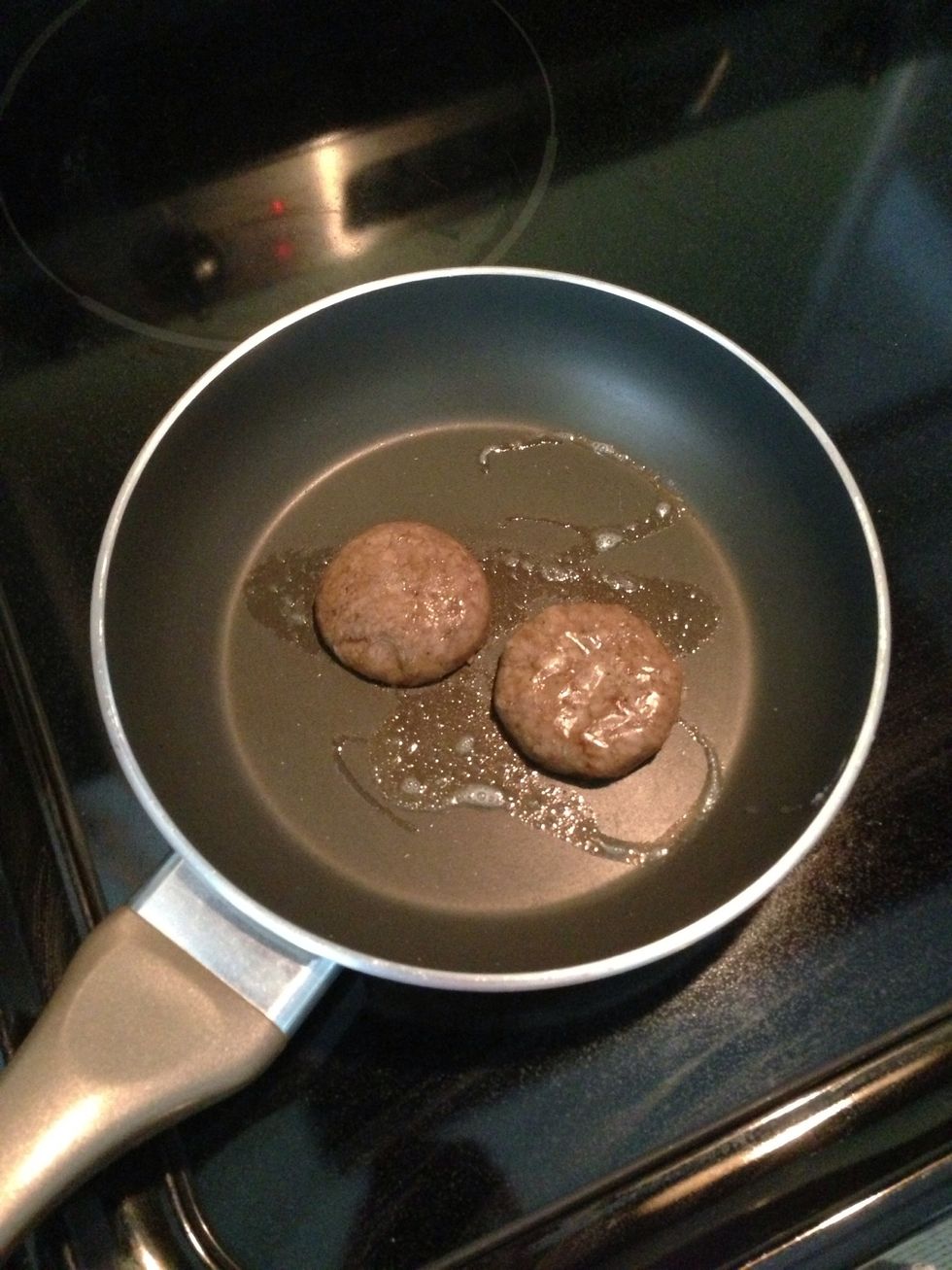 Cook the Yves meatless breakfast patties. Two patties come packed together. (Available at large grocery chains)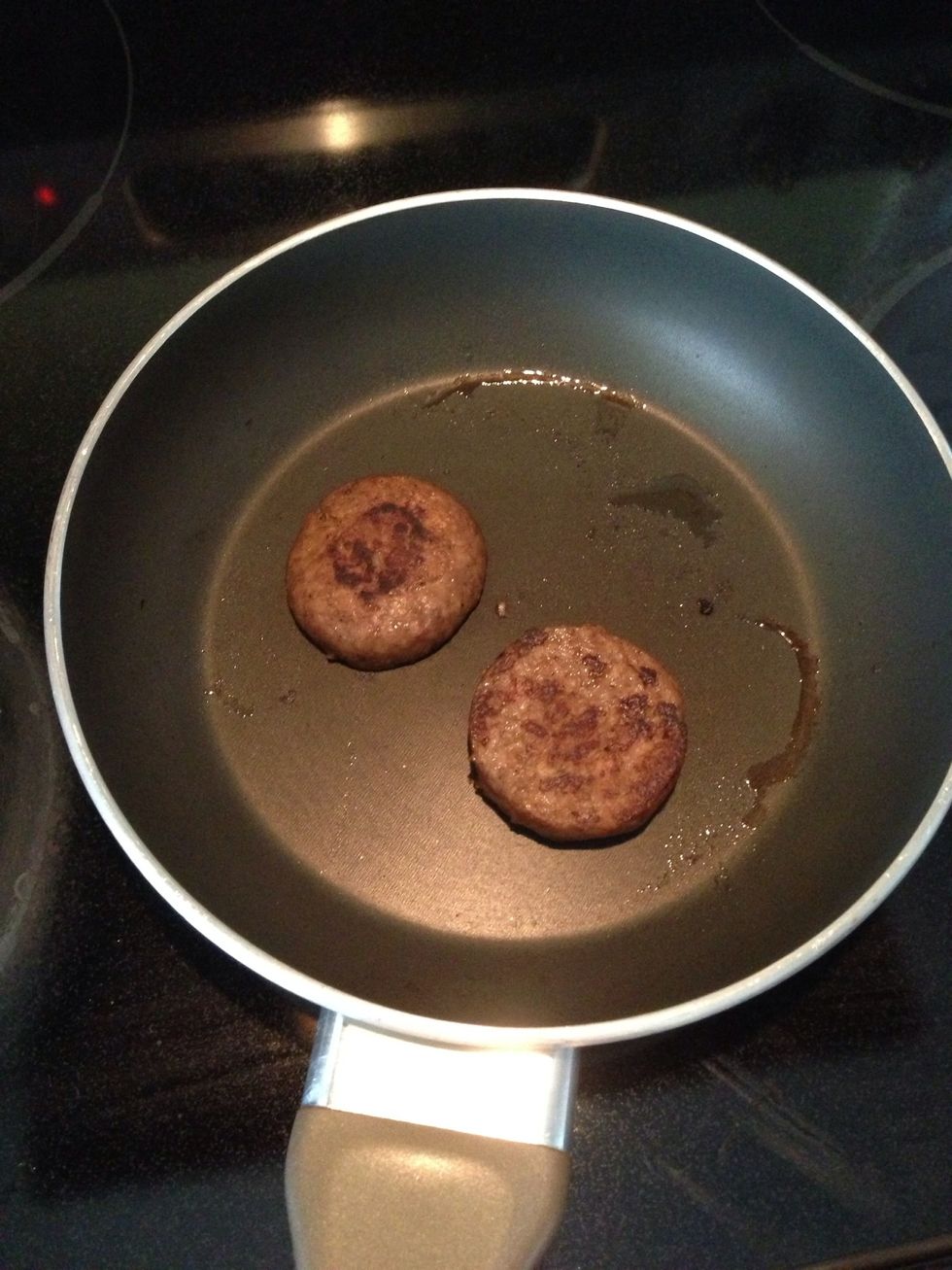 Cook until nicely browned and crisp on the outside.
Spread a little bit of cream cheese on the English muffin as a base.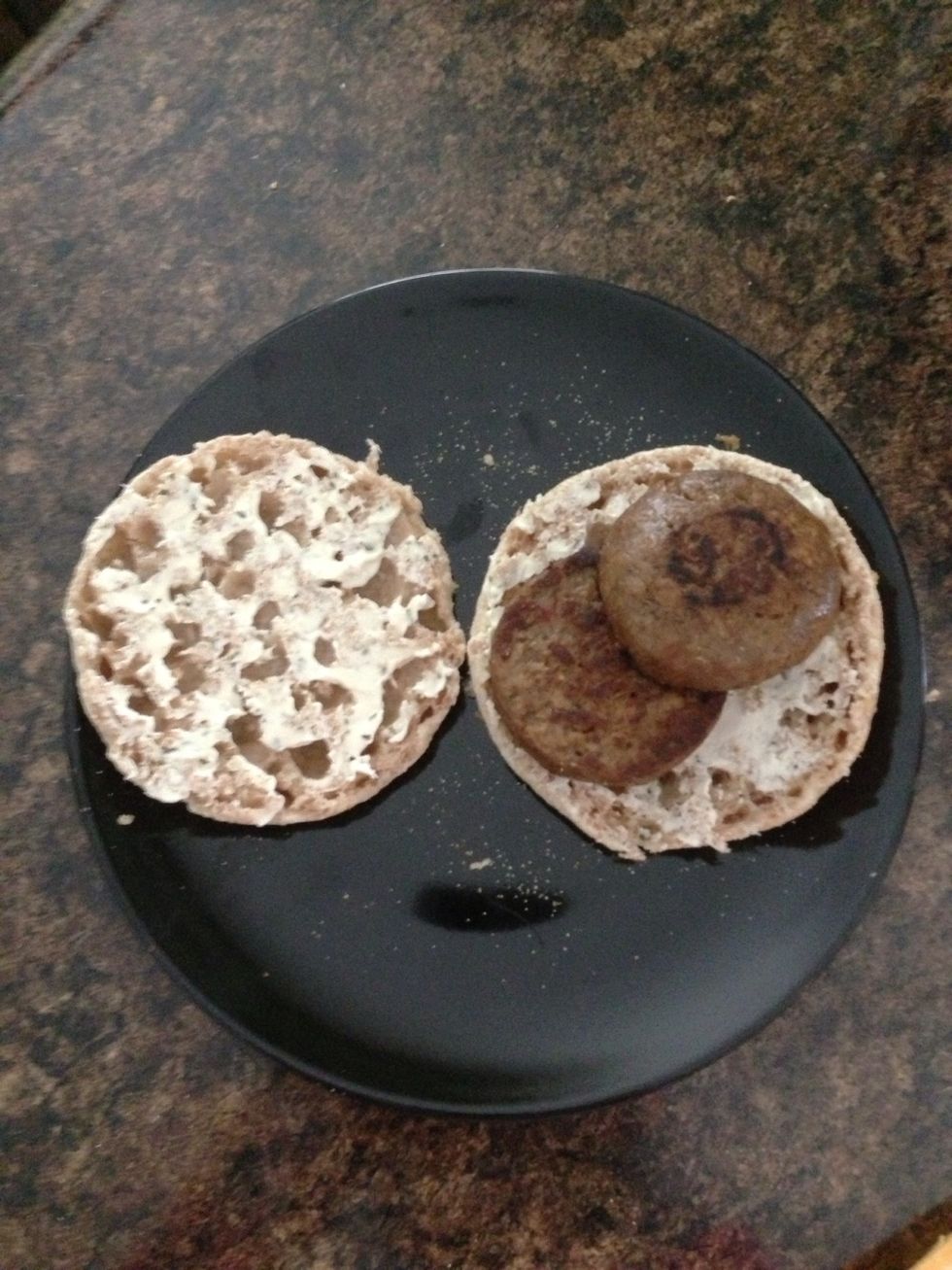 Stack the breakfast patties on one side of the English muffin.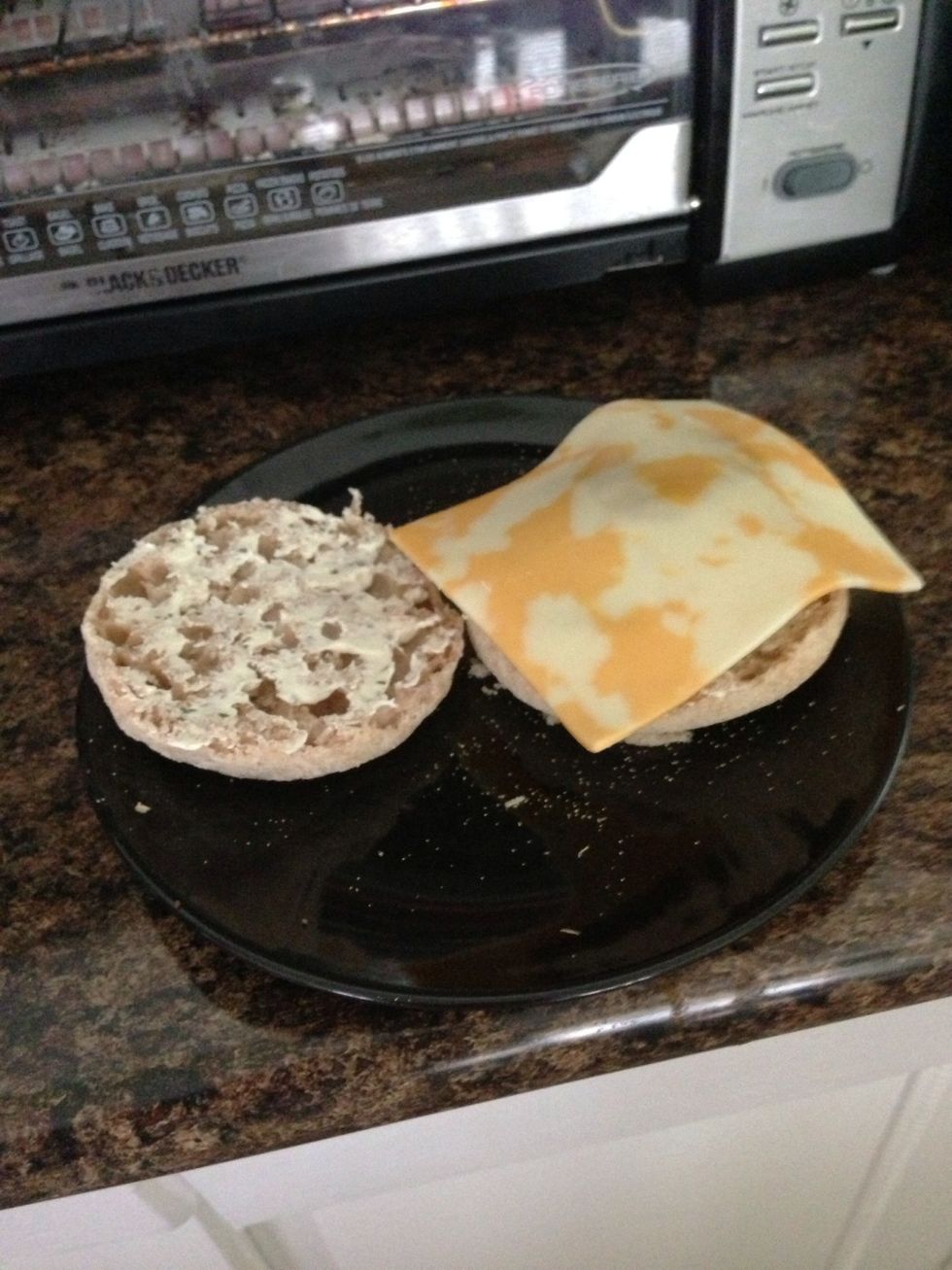 Place one slice of cheese on top of the patties.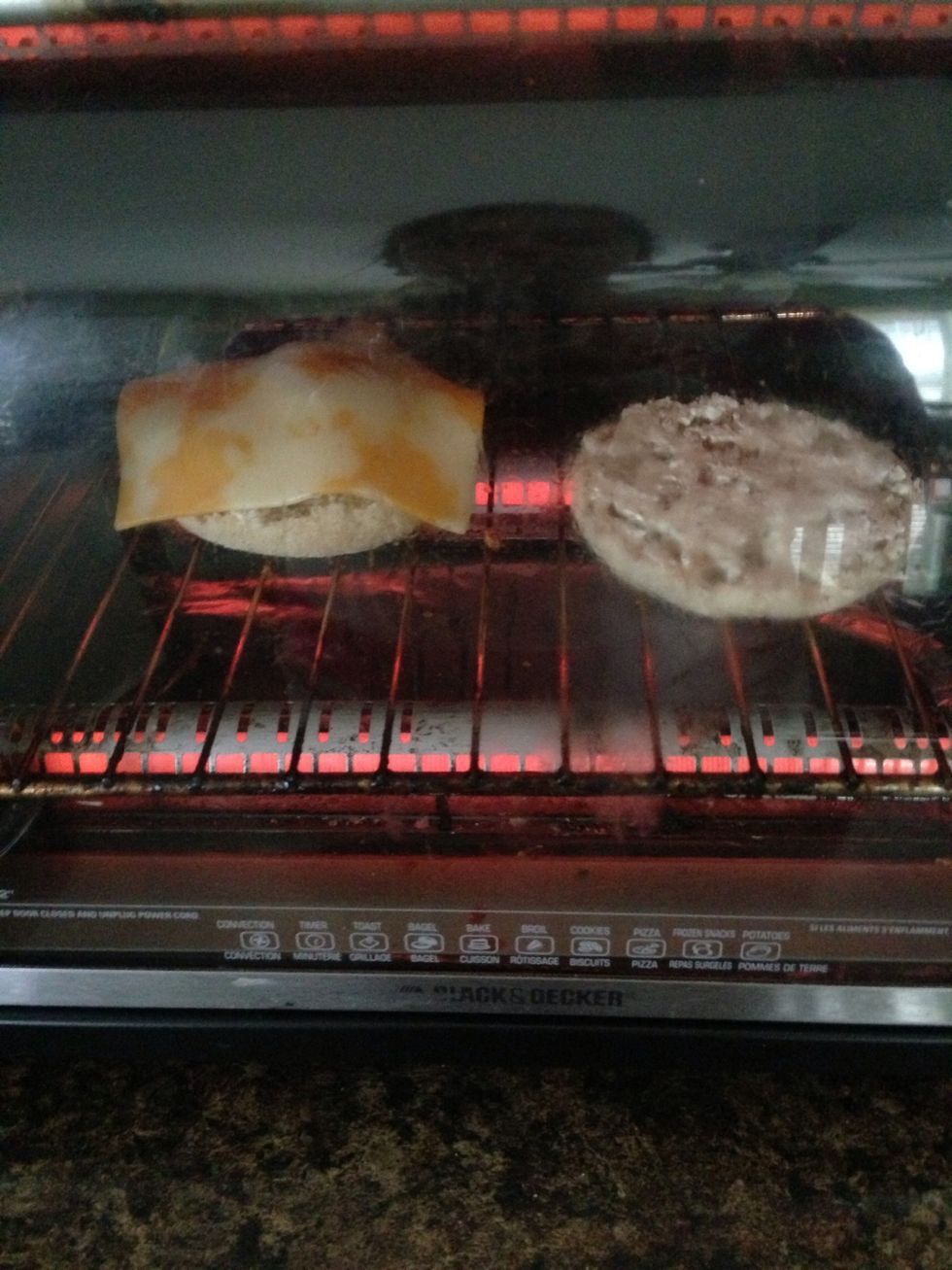 Insert into a toaster oven until cheese has been fully melted.
Like this! Then drizzle some mustard on the lid of the English muffin.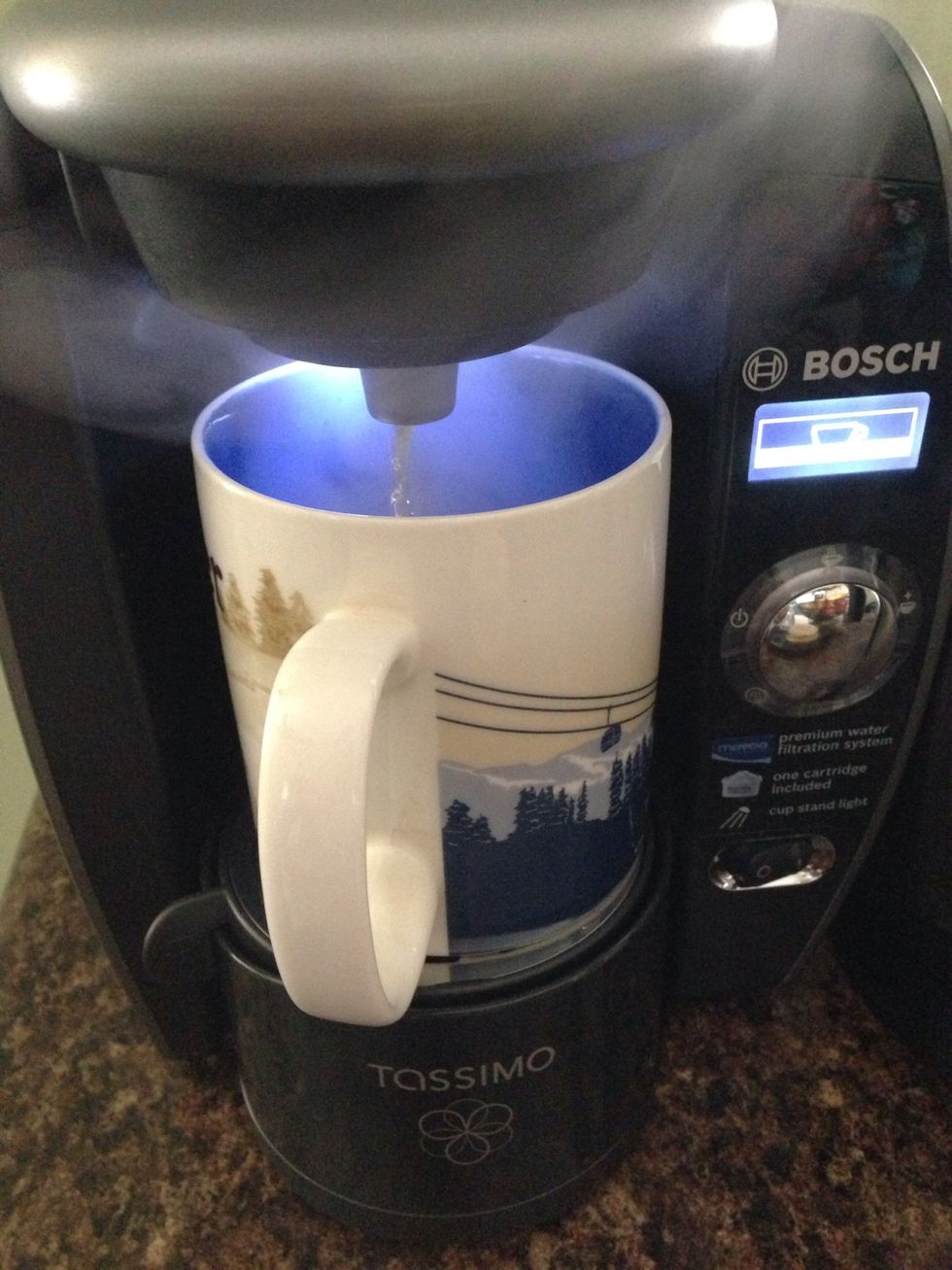 And prepare your morning coffee!
Sandwich both sides together and enjoy your meatless breakfast sandwich! ☕🍔
1.0 Whole wheat English muffin
2.0 Yves meatless breakfast patties
1.0 Slice of cheese
Cream cheese- any flavour
Mustard
1.0tsp Butter