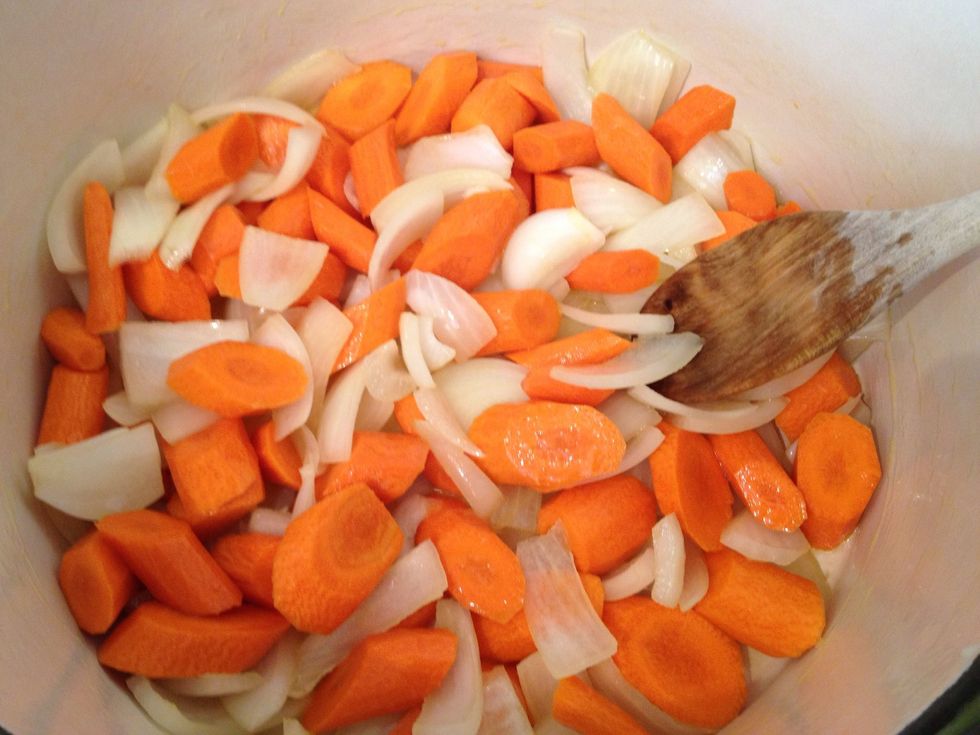 Rough chop the onion and carrots. Sauté them in 2 Tblsp of the olive oil. Drain the tofu and cut into bite size cubes, while the vegetables soften.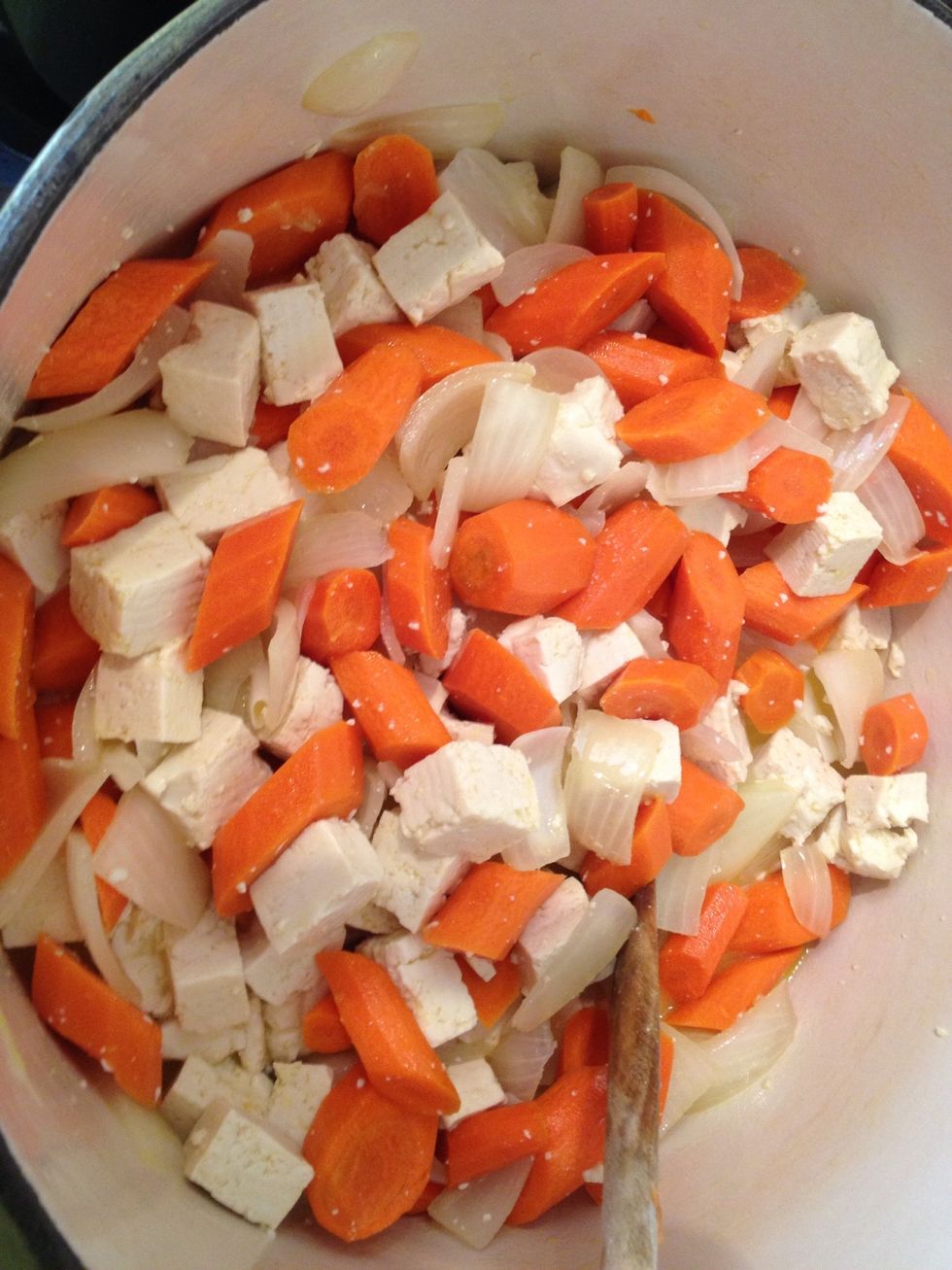 Add drained tofu blocks to the vegetable sauté. In a sauce pan, mix 50ml or more of yellow curry paste with 2 Tblsp of olive oil. Pour in the can of coconut milk. Stir.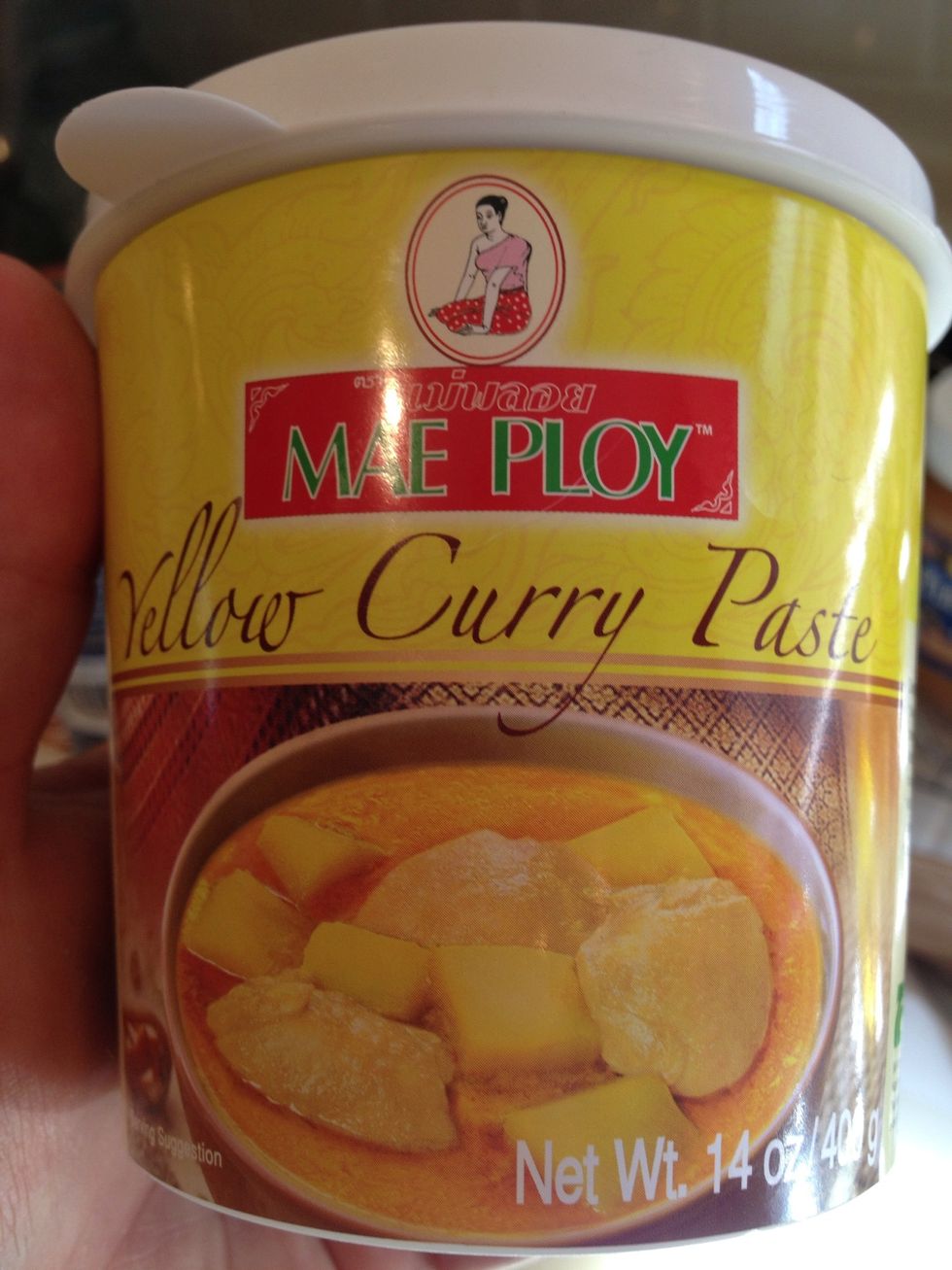 This particular brand and type of curry paste is the only one I found at my Asian grocery, which did not have shrimp in it.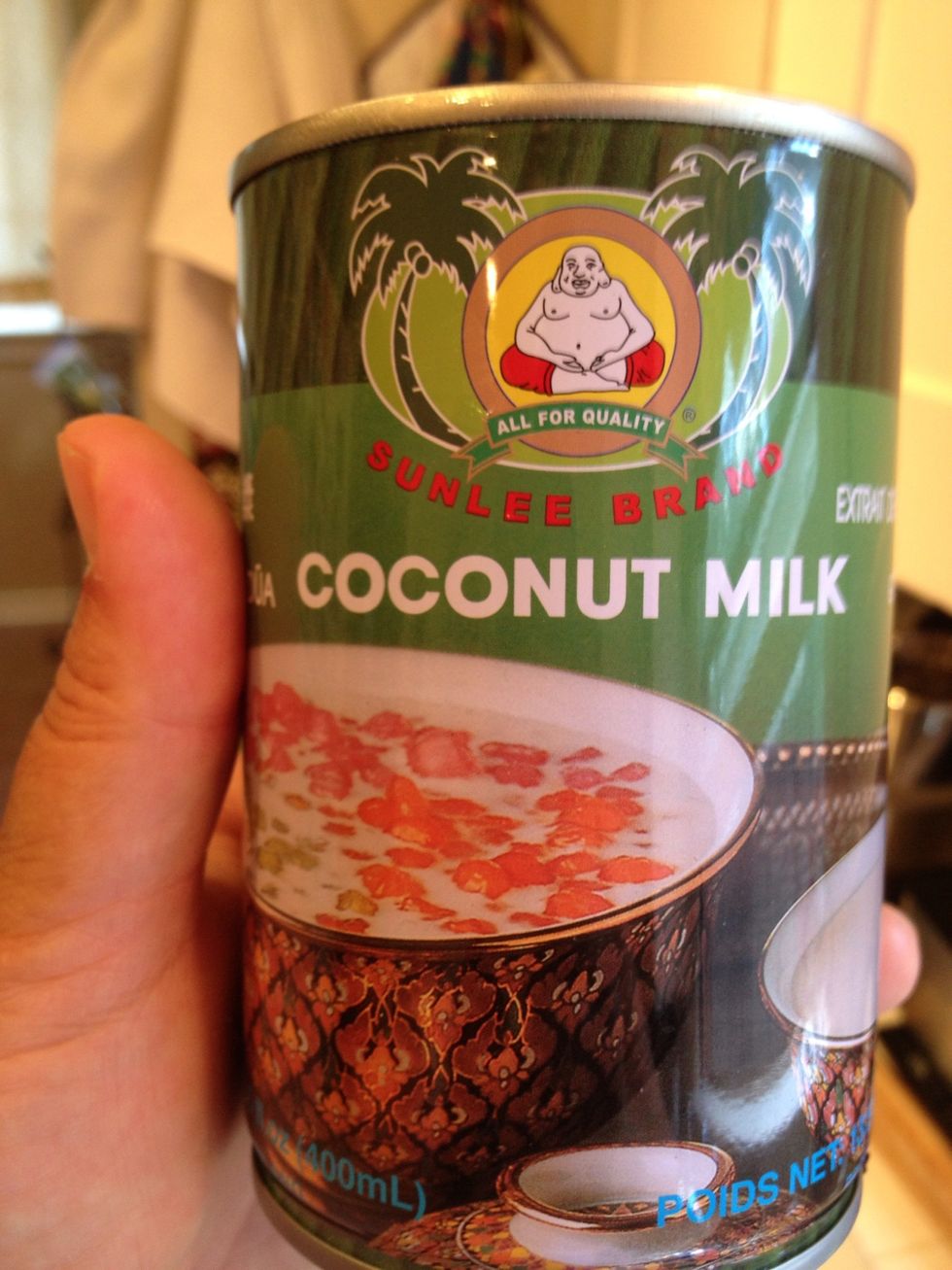 There are several brands of coconut milk available. Check the label to see if they are "suitable for curries." This one was.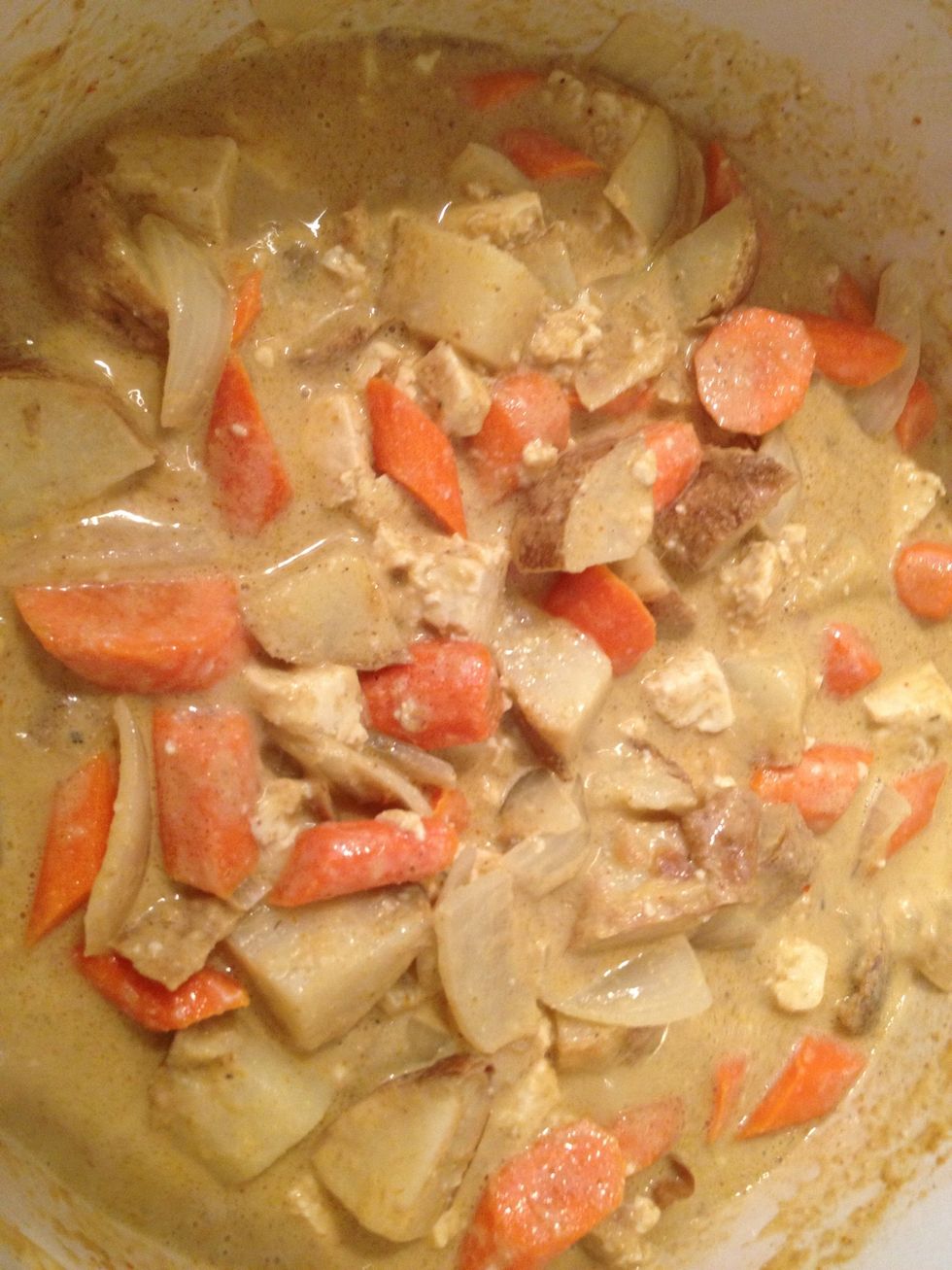 Add the curry sauce and the rough chopped potatoes to the vegetable sauté. Let summer until flavors marry. Check seasoning and add salt if desired.
1.0 Large yellow onion
1.0lb Fresh carrots
3.0 Medium baked potatoes
1.0 15oz package extra firm tofu
4.0Tbsp Olive oil
1.0 400ml can coconut milk
50.0g Mae Ploy Yellow Curry Paste
Salt to taste
Pamela Tarango
I am a 27 year veteran of the teaching profession. Snapguide is the perfect creative outlet for me.