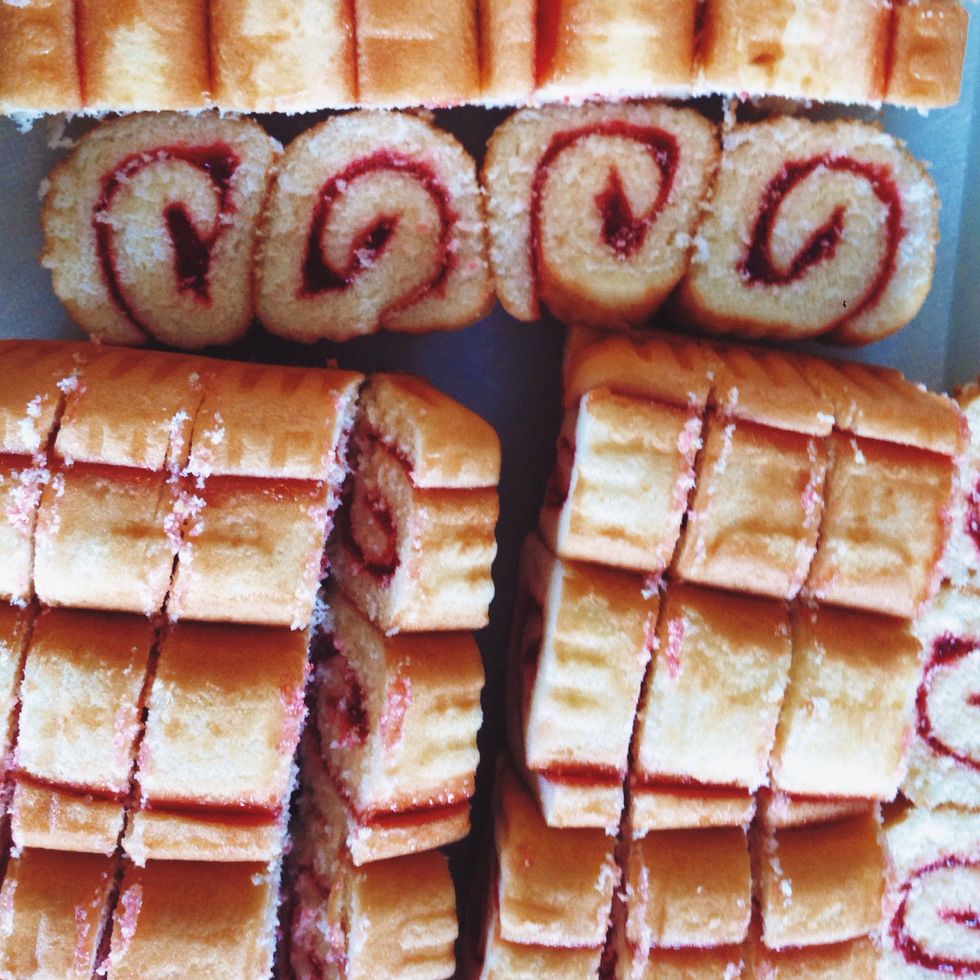 Slice each jelly roll into equal parts. You'll need lots of pieces to create multiple layers for the trifle.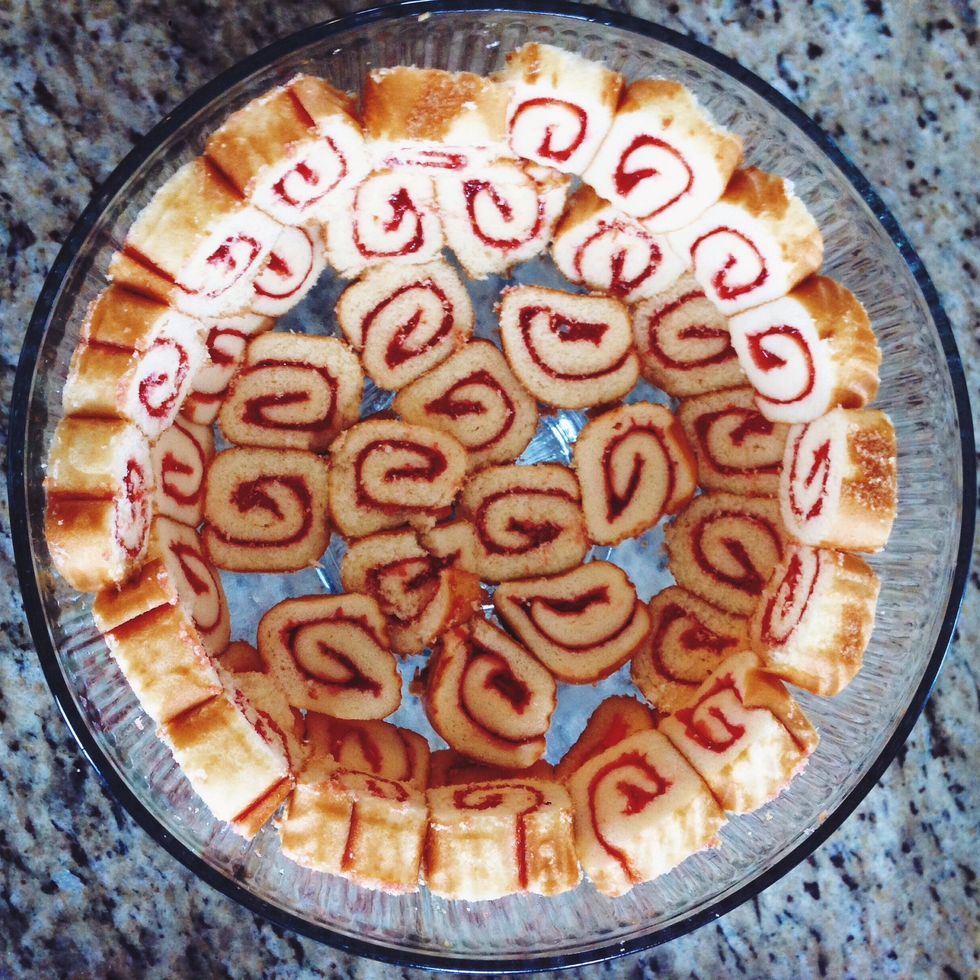 Line the bottom and sides of a trifle dish with slices of jelly roll.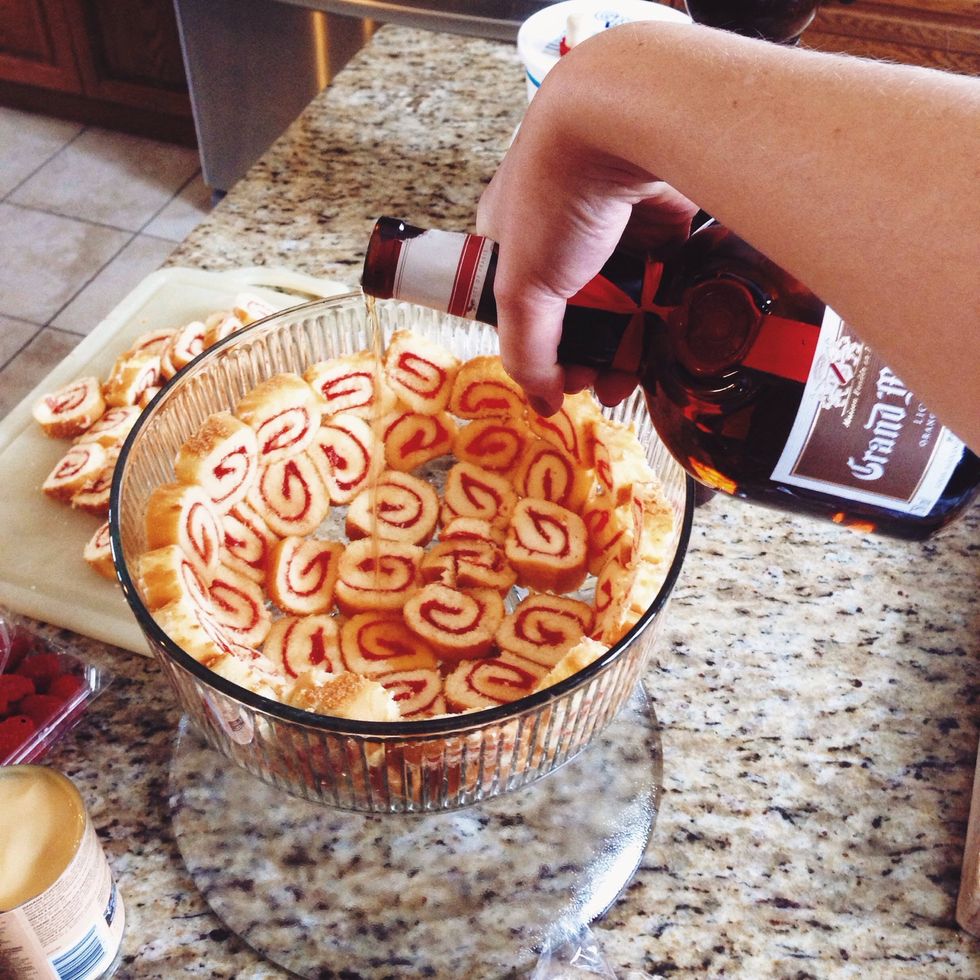 Drizzle about 1oz of Grand Marnier over the jelly rolls.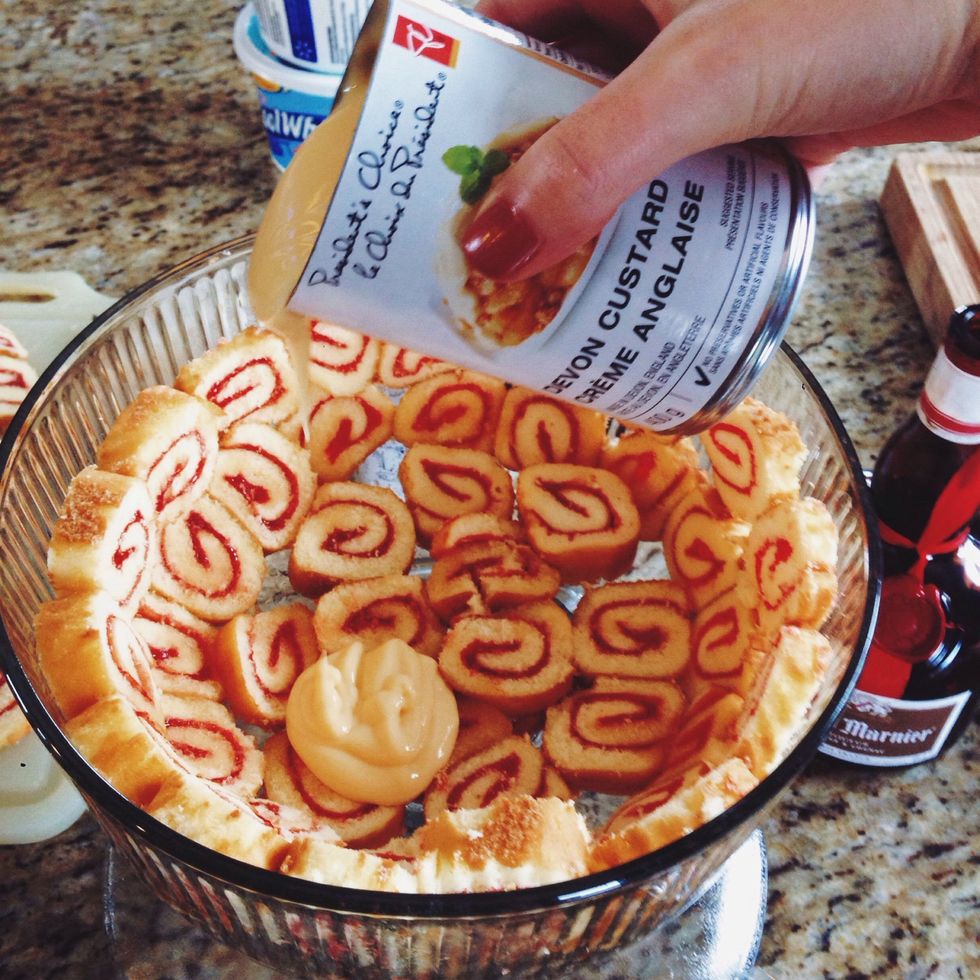 Pour in Devon custard...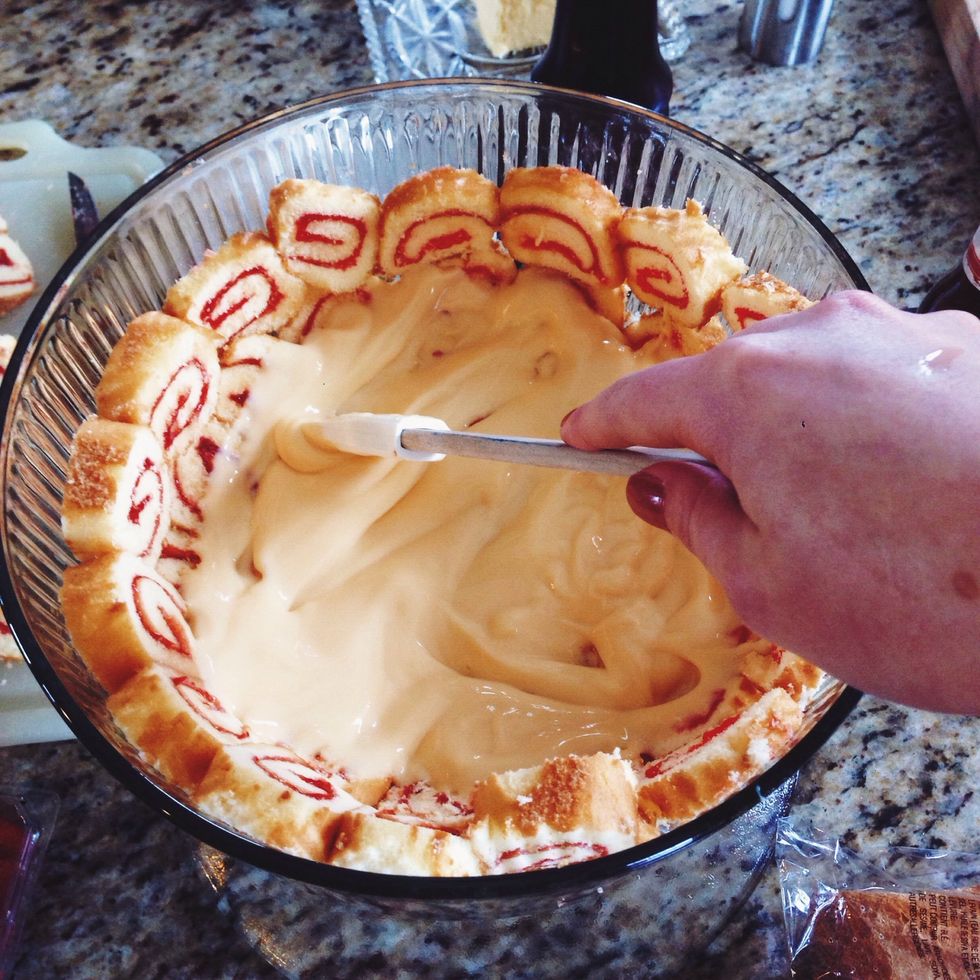 ... And spread evenly.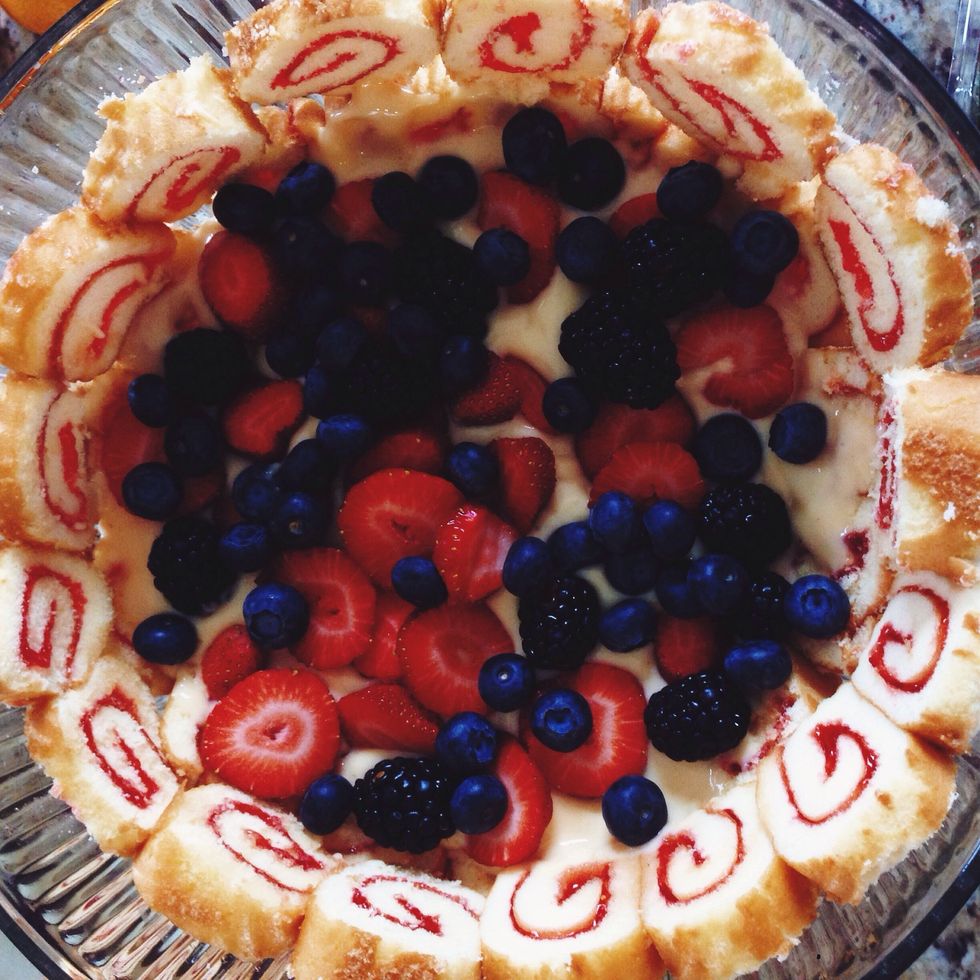 Cover the custard with a layer of berries.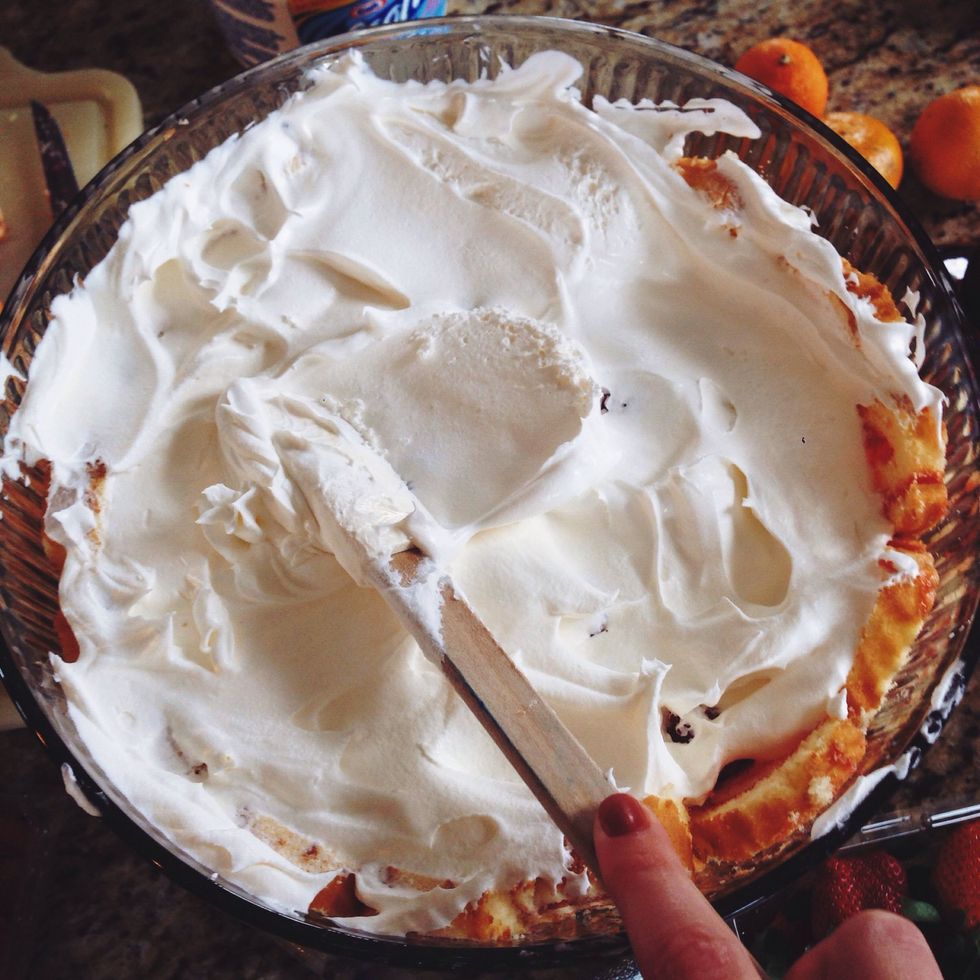 Add a layer of whipped topping...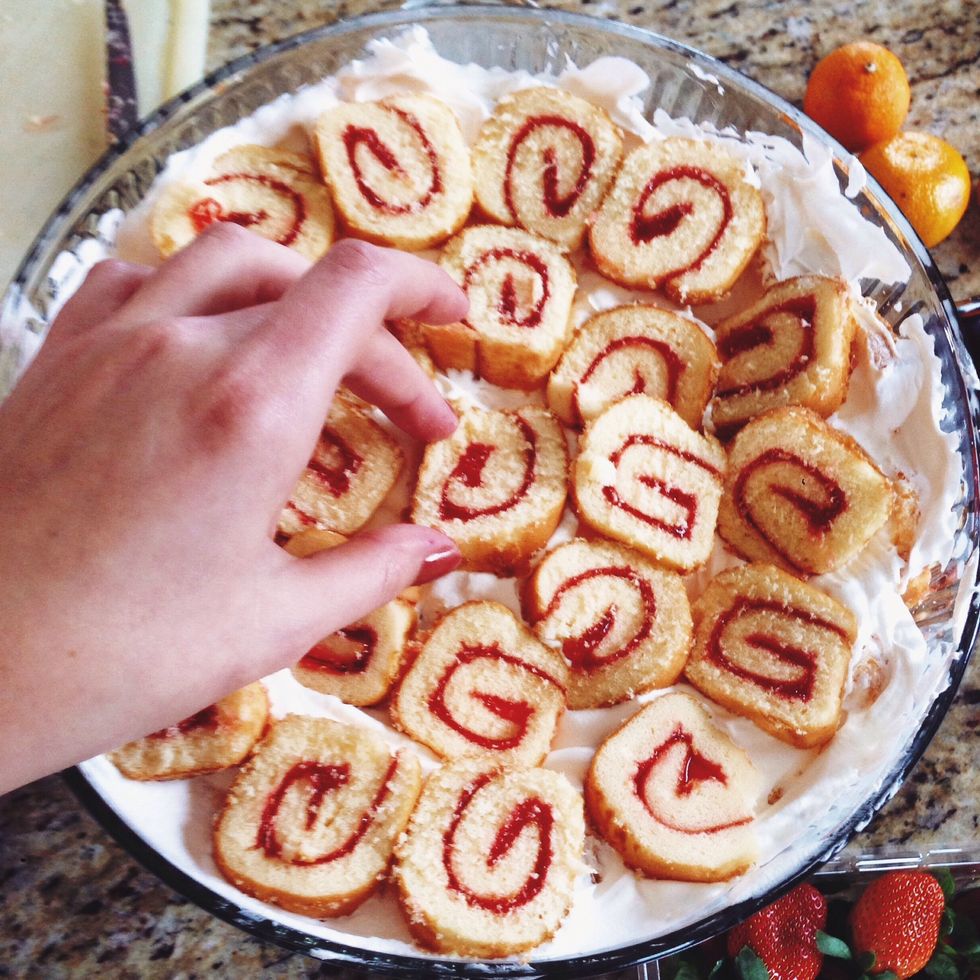 ... And another layer of jelly rolls.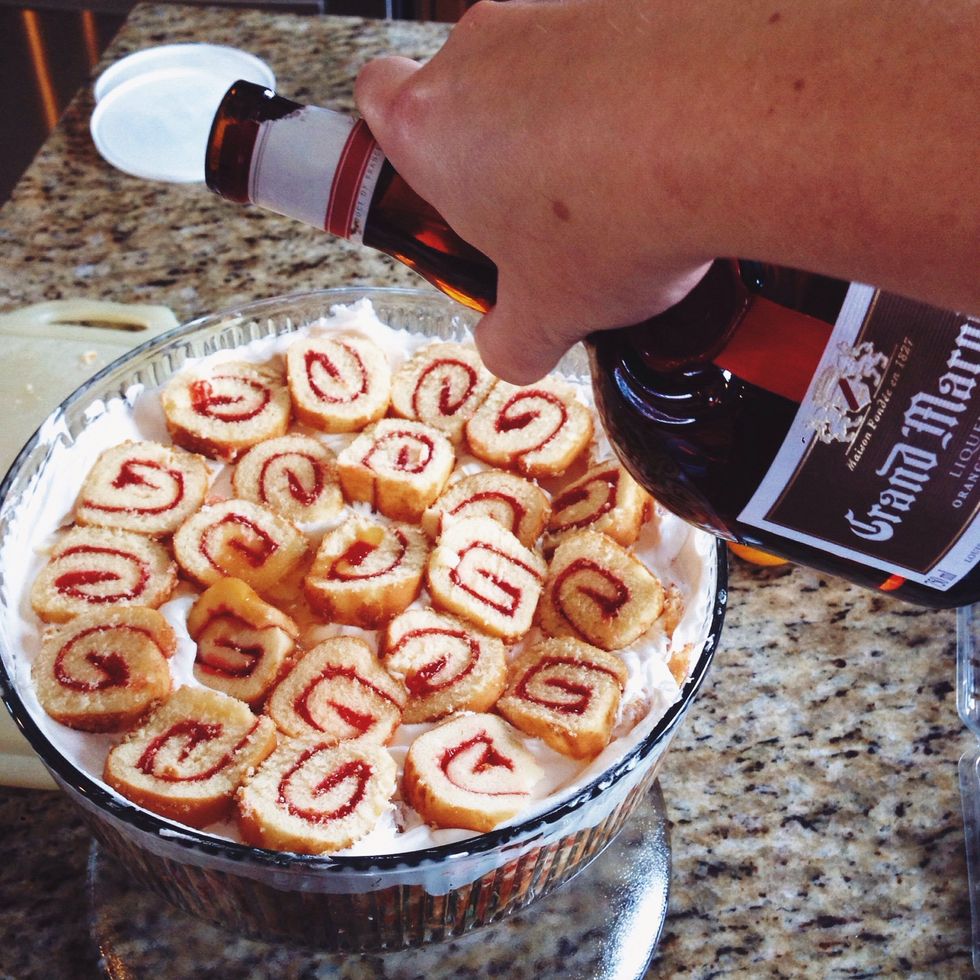 Drizzle over another ounce of Grand Marnier...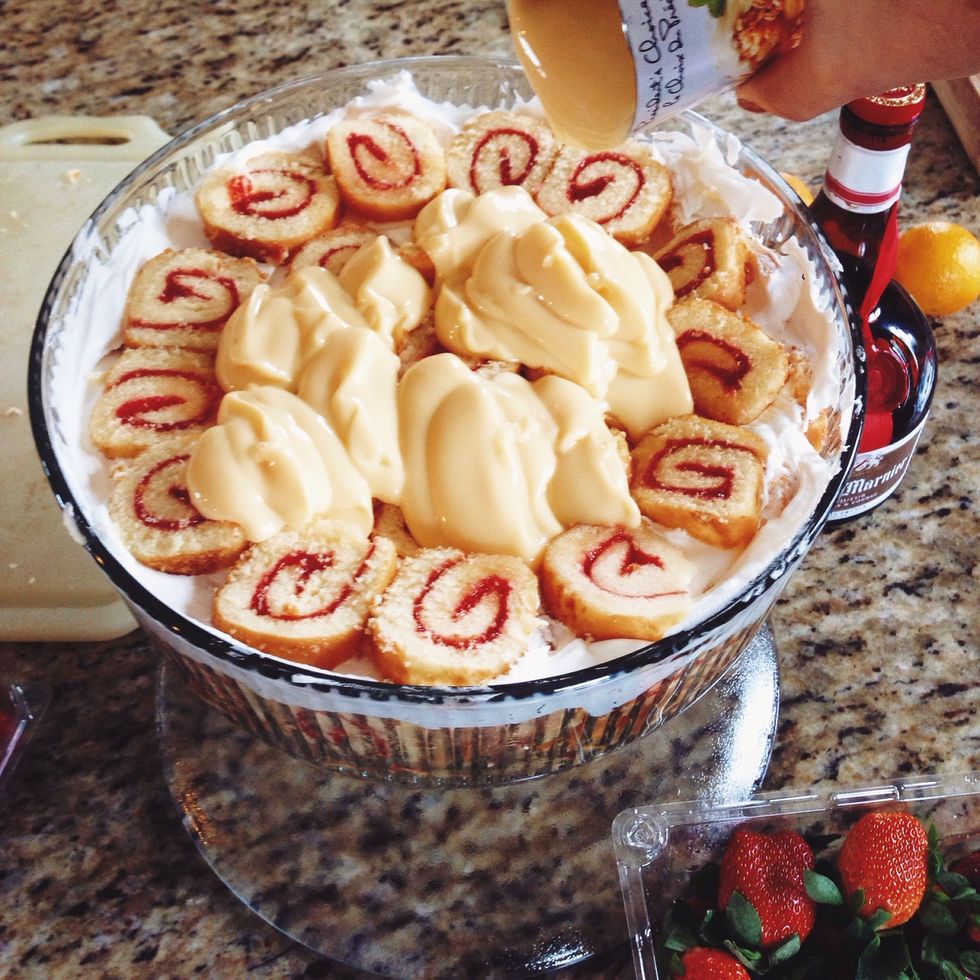 ... And another layer of custard.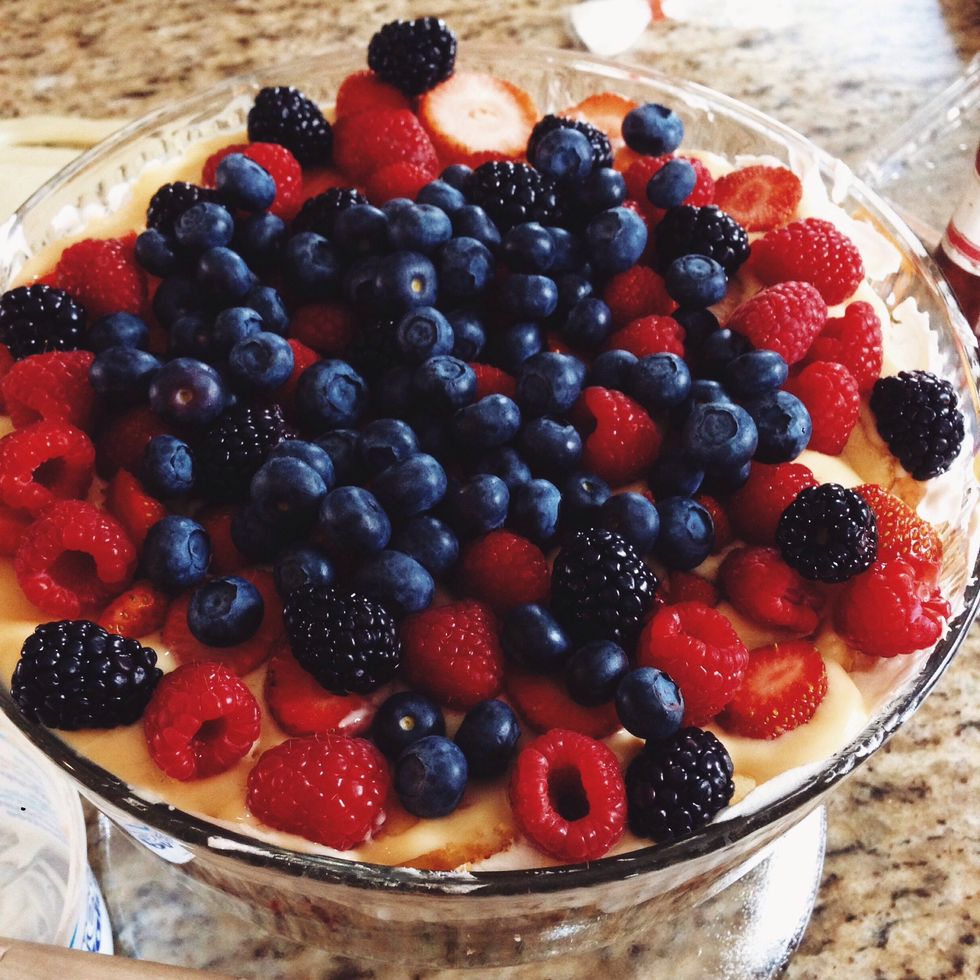 Add another layer of berries...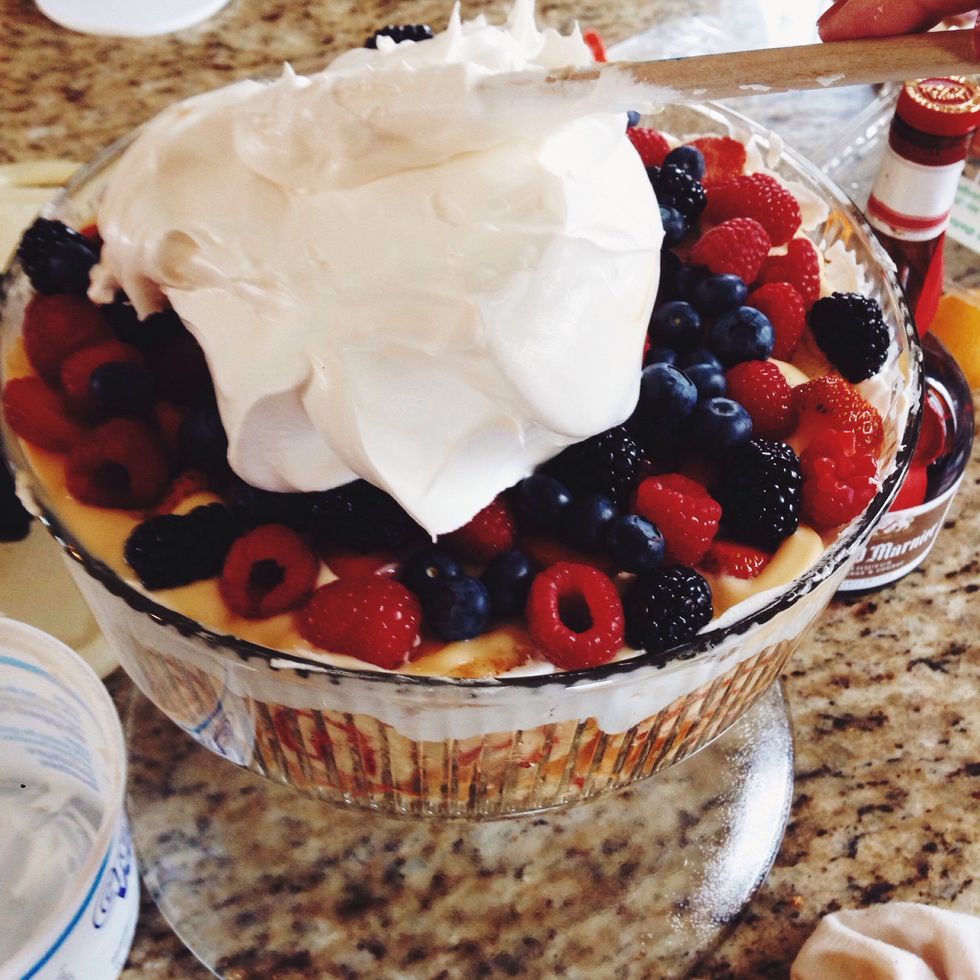 And finish with whipped topping!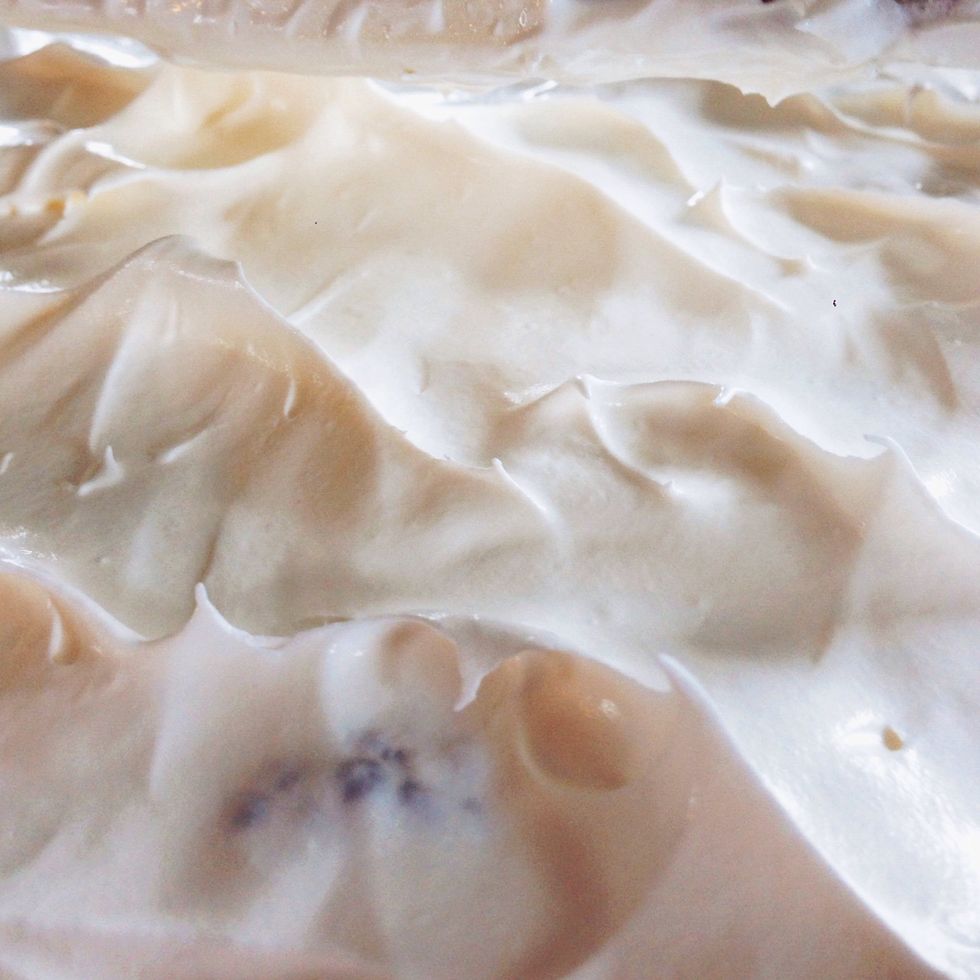 Since this is the final layer, make sure it looks b-e-a-u-t-i-f-u-l.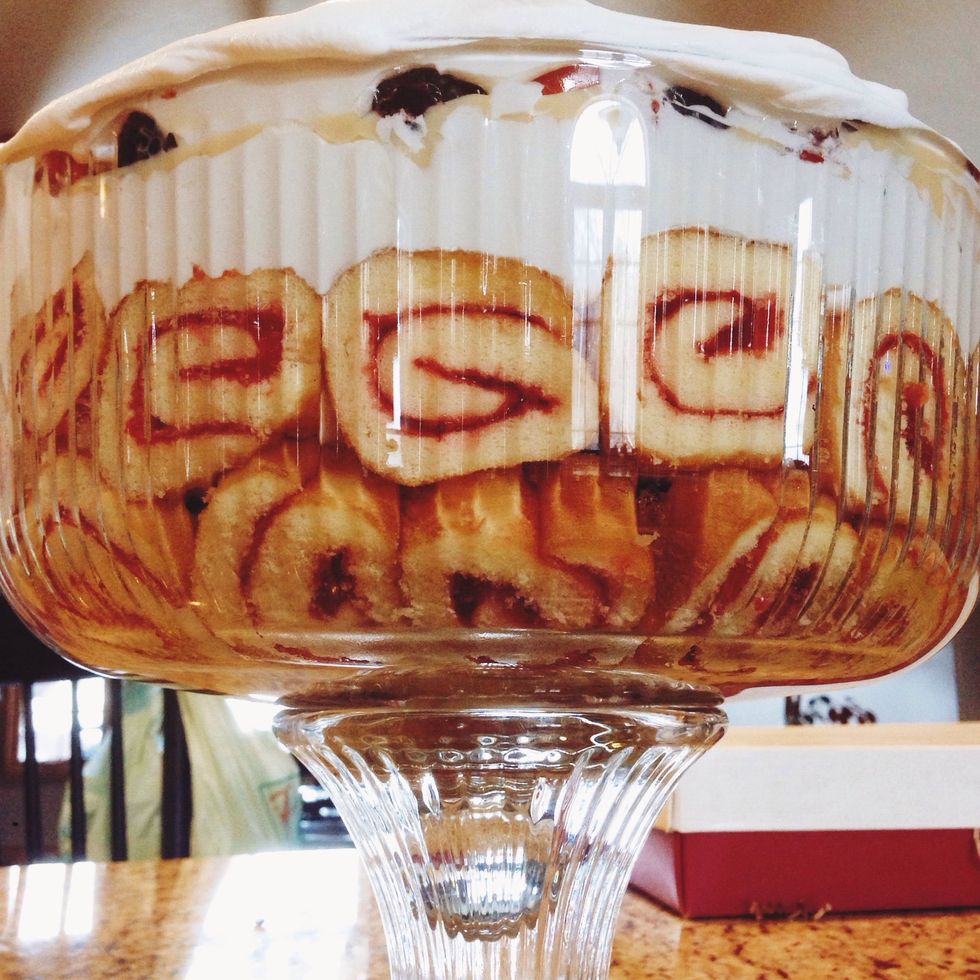 Enjoy!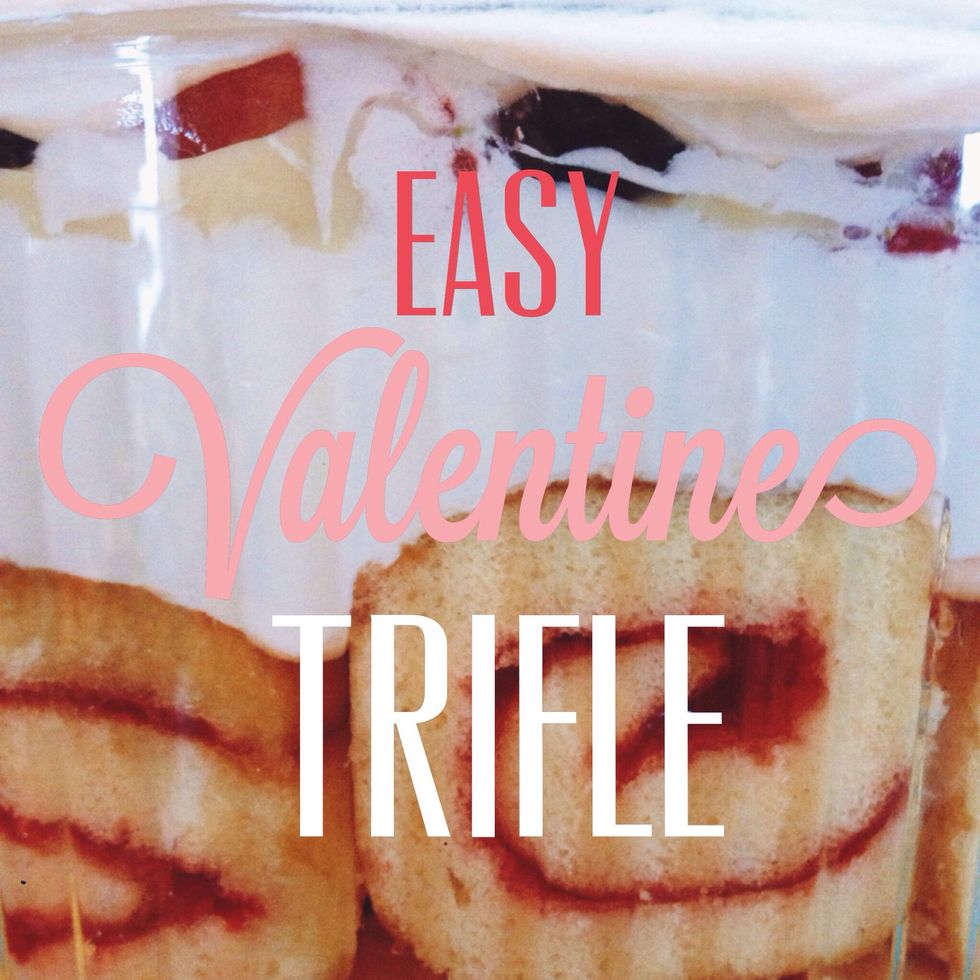 20.0 Raspberry jelly rolls
2.0c Devon custard
2.0qt Raspberries
1.0qt Blackberries
2.0qt Blueberries
2.0qt Strawberries, sliced
2.0oz Grand Marnier liqueur
6.0c Whipped topping
Laura Voskamp
Thrift shop ninja, aspiring locavore, craft beer wench, cat lady. Find me on Twitter/Pinterest @lalalalaurav