This quick and easy peanut sauce is easy to prepare and a great addition to an Asian meal.
9
This is one of those great basic recipes that can be tweaked to your liking. You can make it hotter sweeter or richer just by adjusting the ingredients. 🍴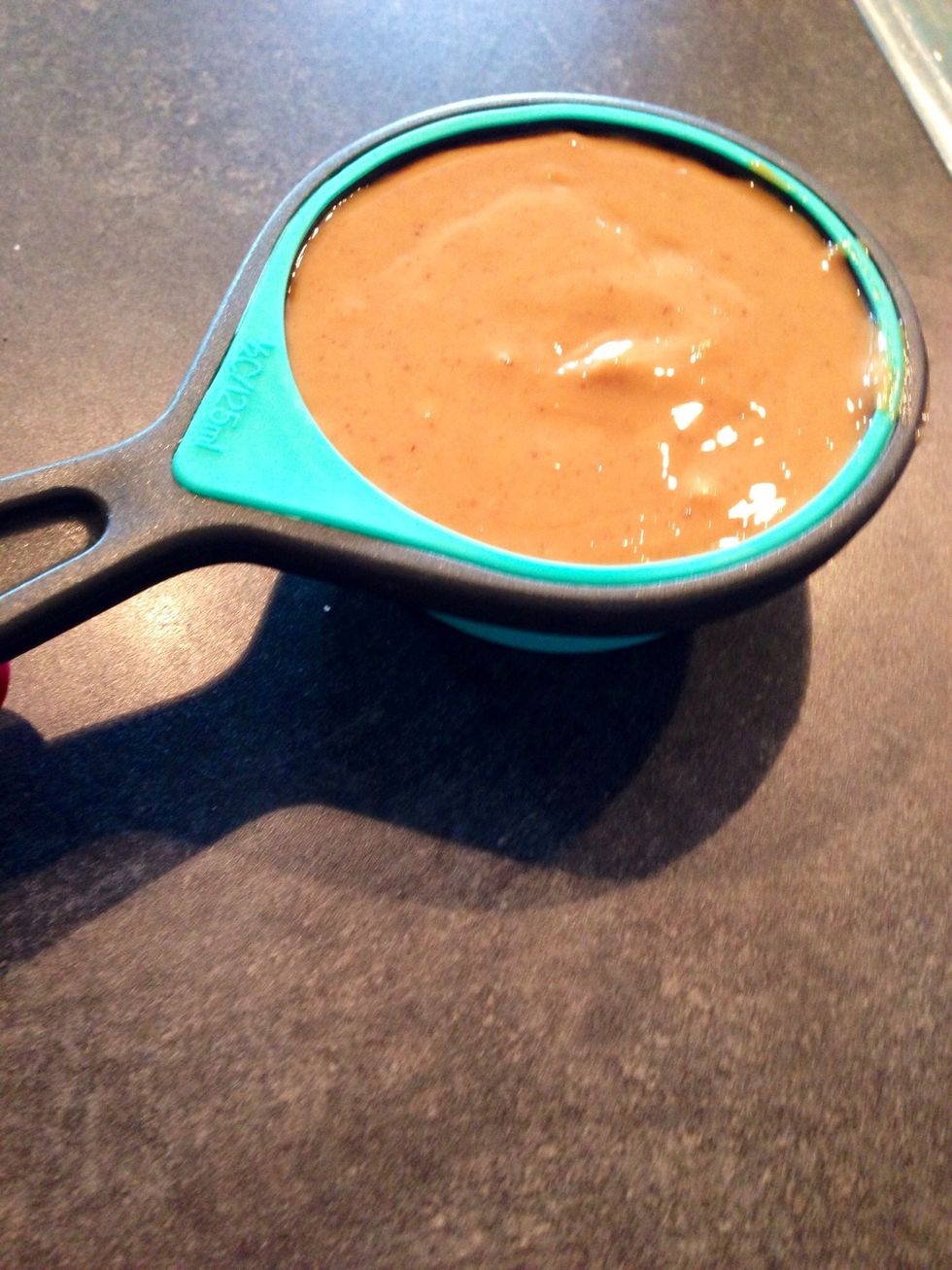 Measure out the peanut butter.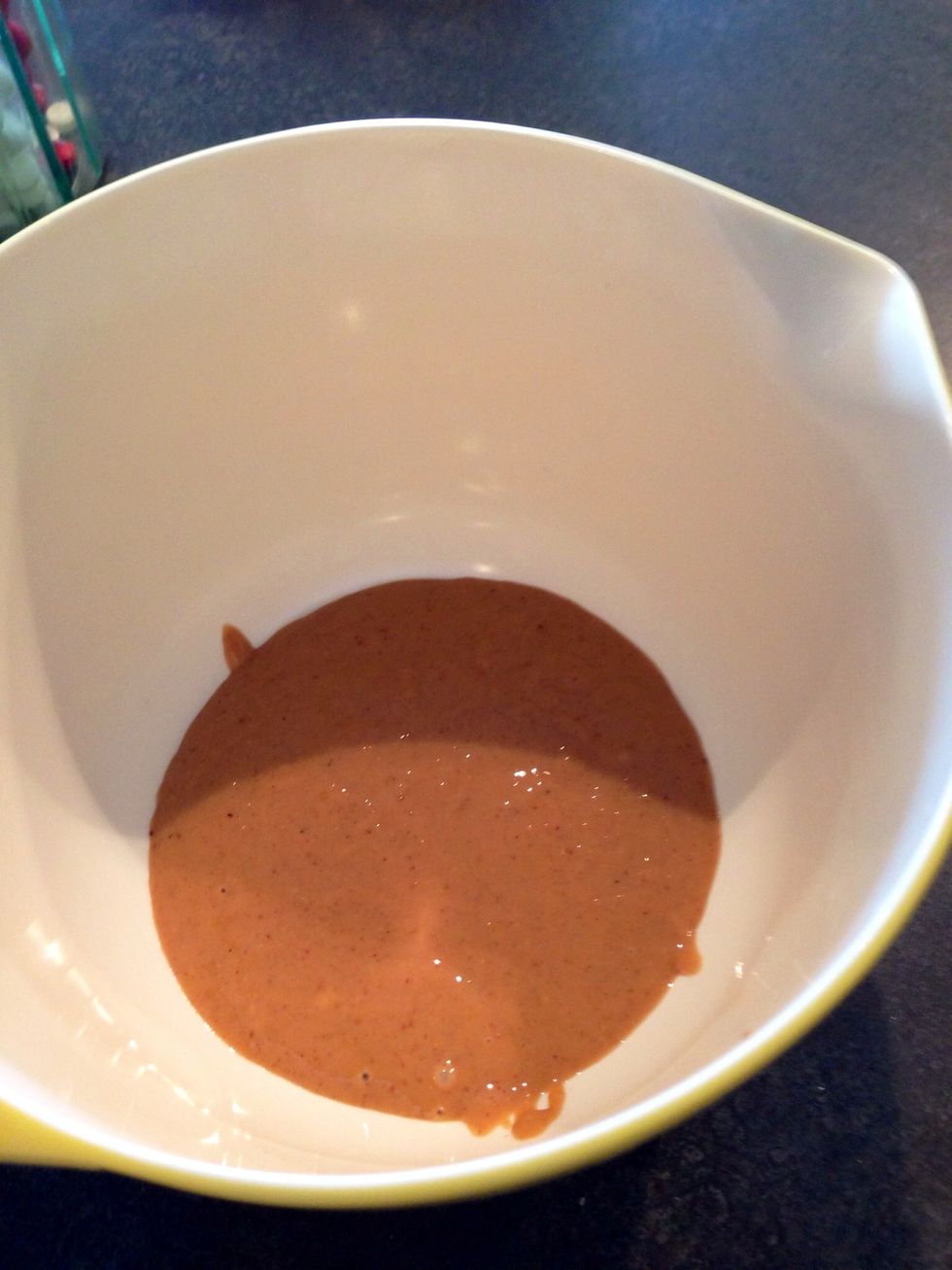 Add to bowl.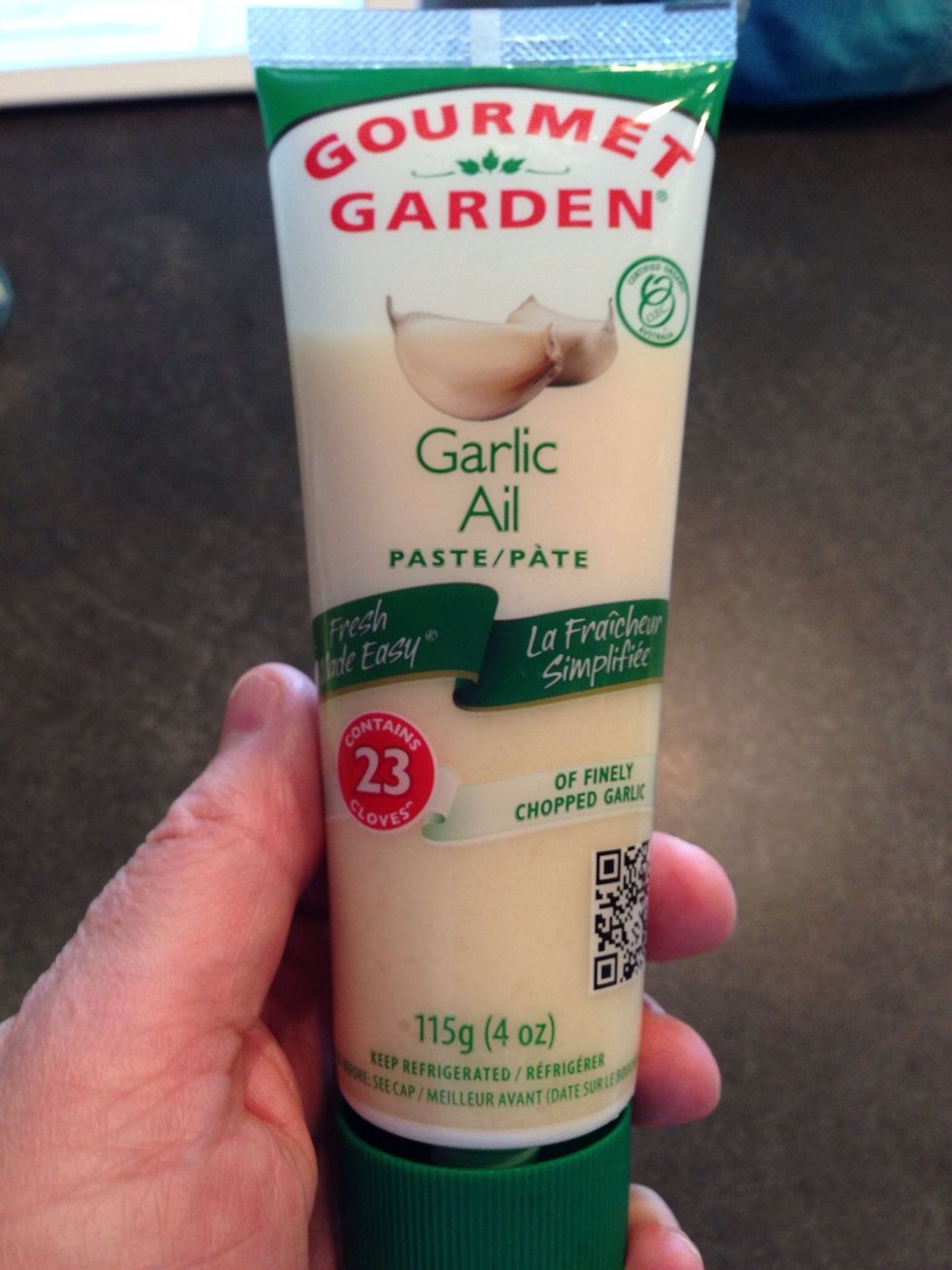 I am not a huge garlic fan, so I just buy this kind, and squeeze out what I need. Alternatively peel, smash and mince a clove.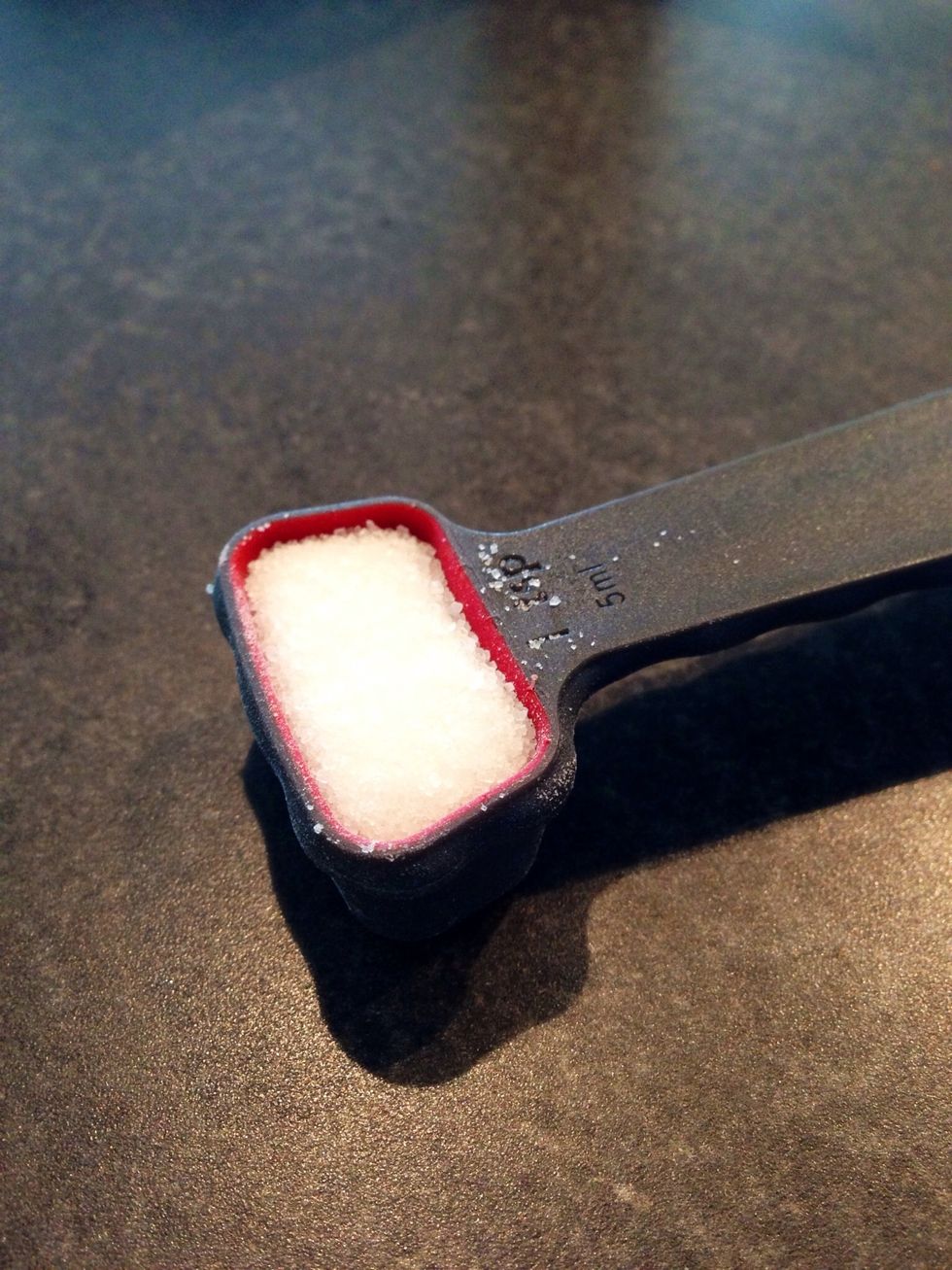 Measure out your sugar. You can use white or brown.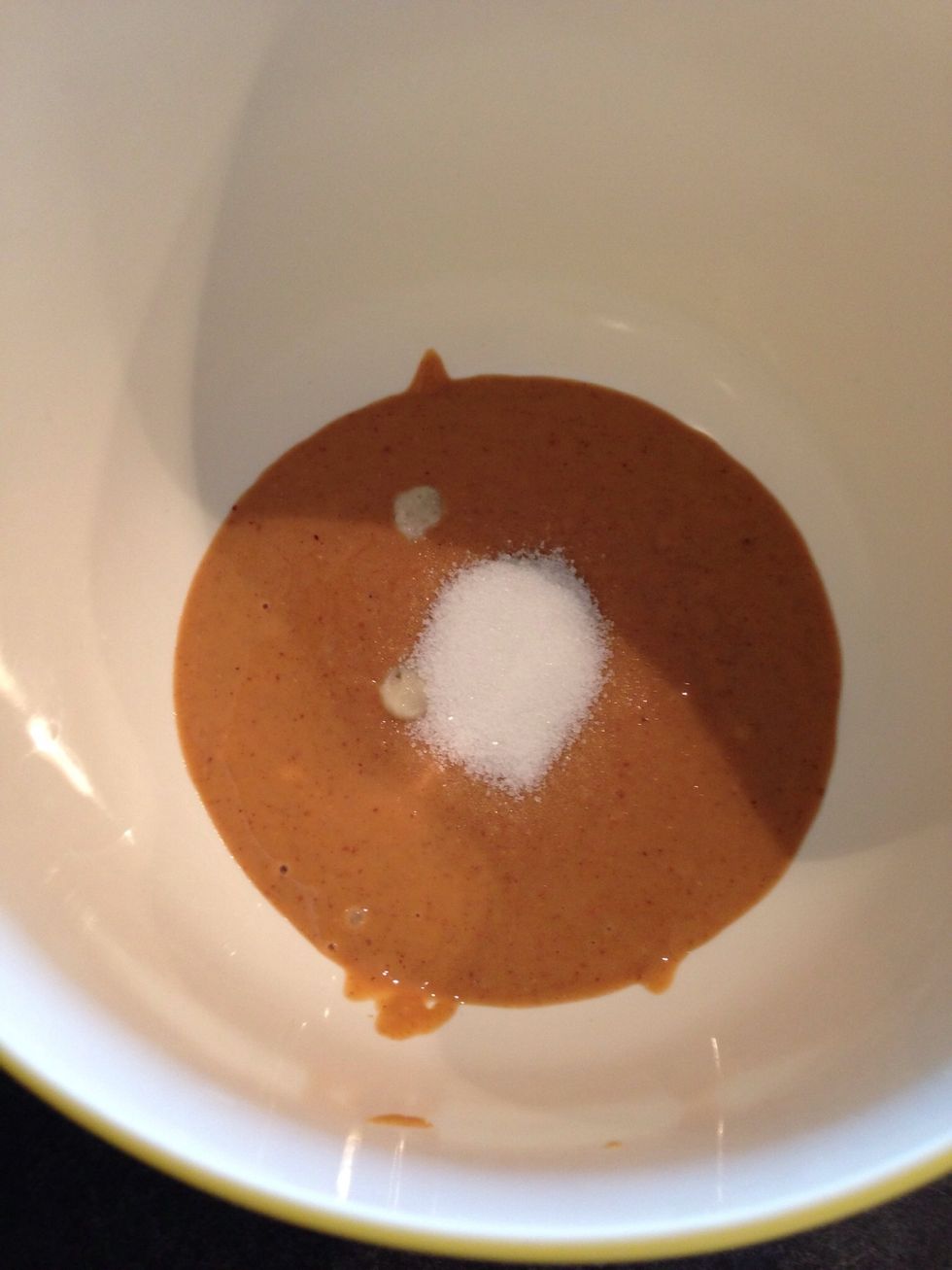 And add to bowl. 😀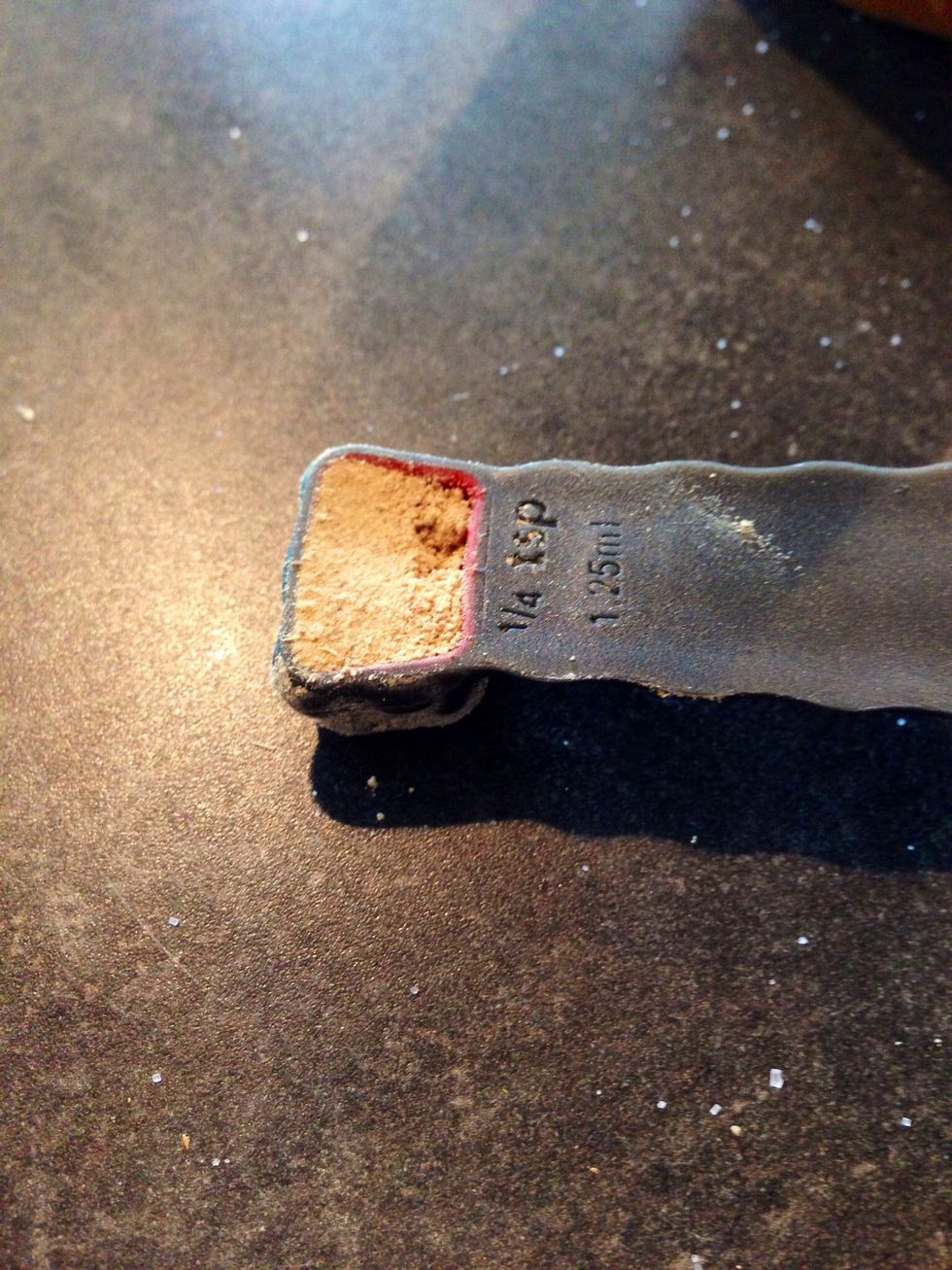 Measure out the ginger and add to bowl. You can add fresh minced ginger here instead. I just used what I had on hand. If using fresh, just eyeball it to taste.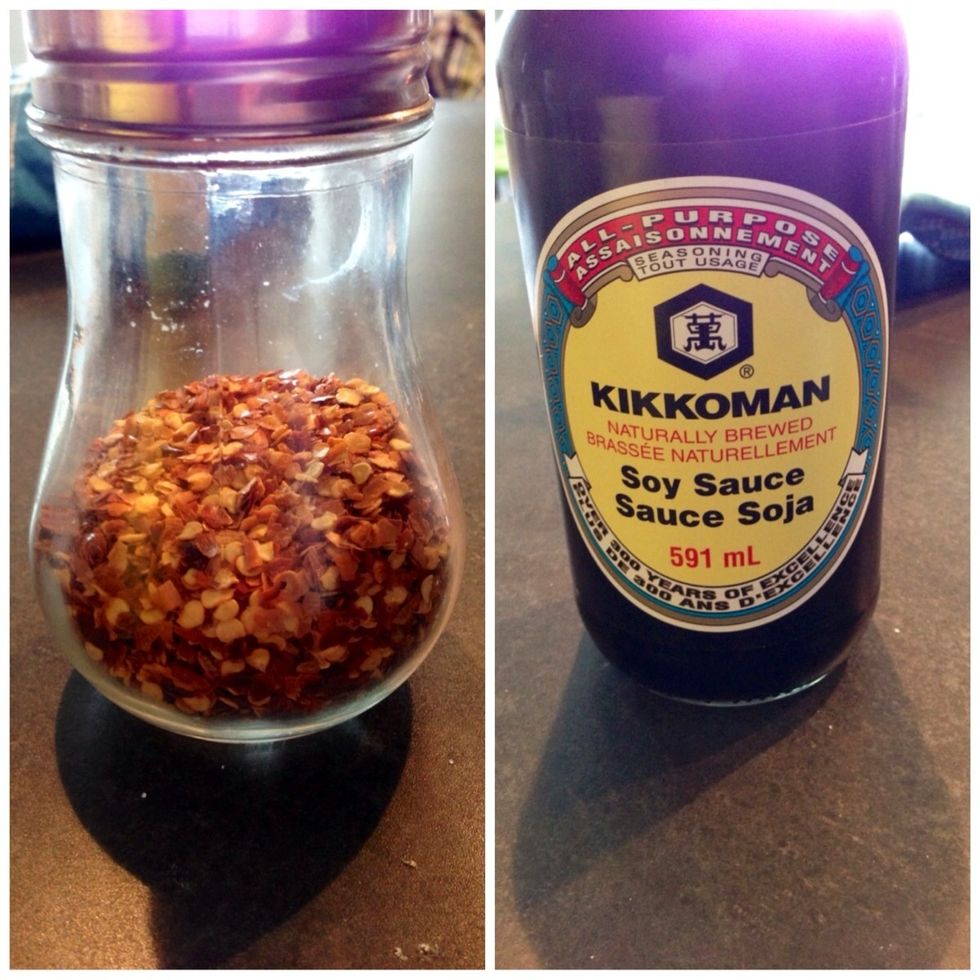 Measure and add the soy sauce and red chili flakes to the bowl.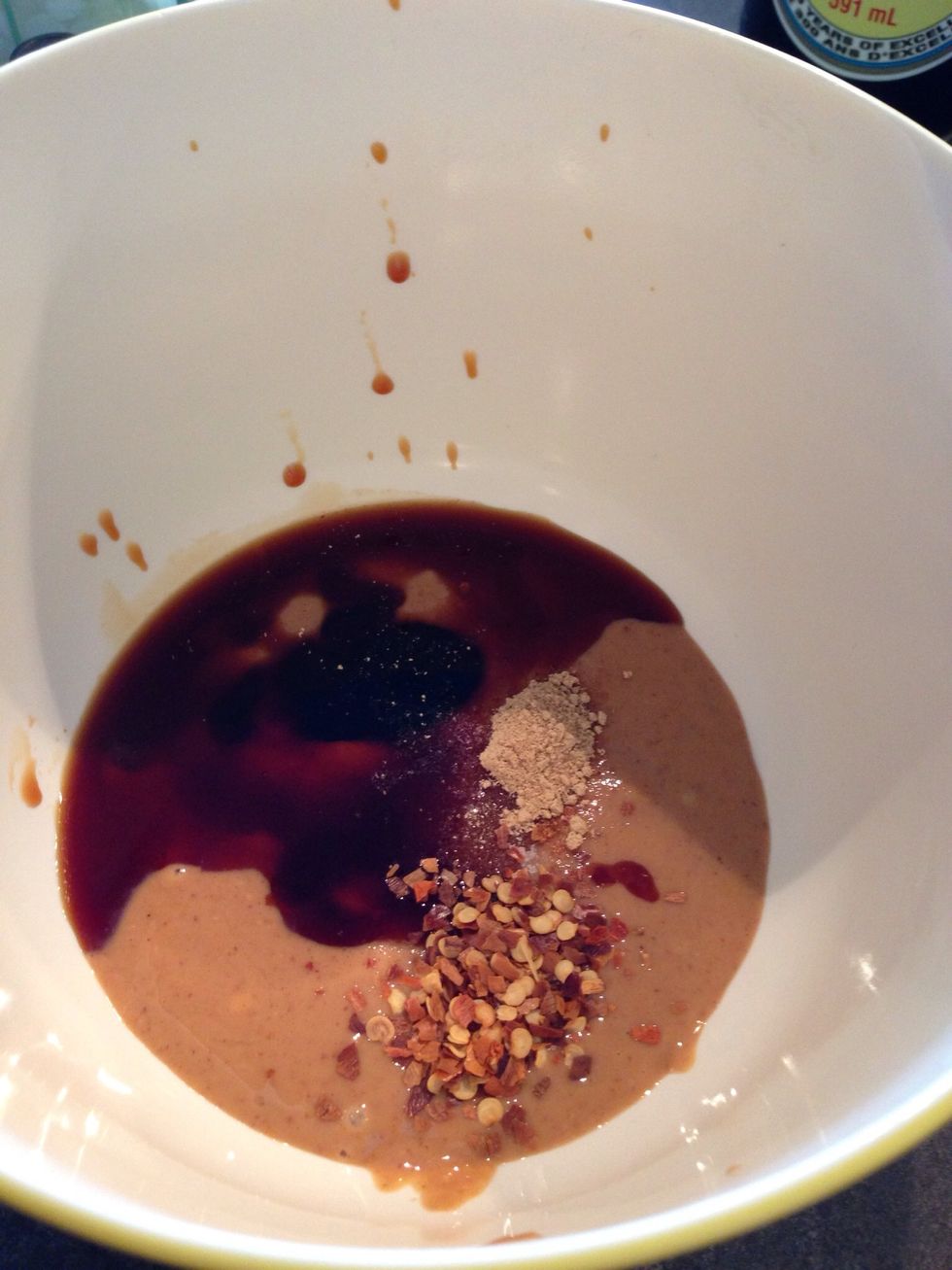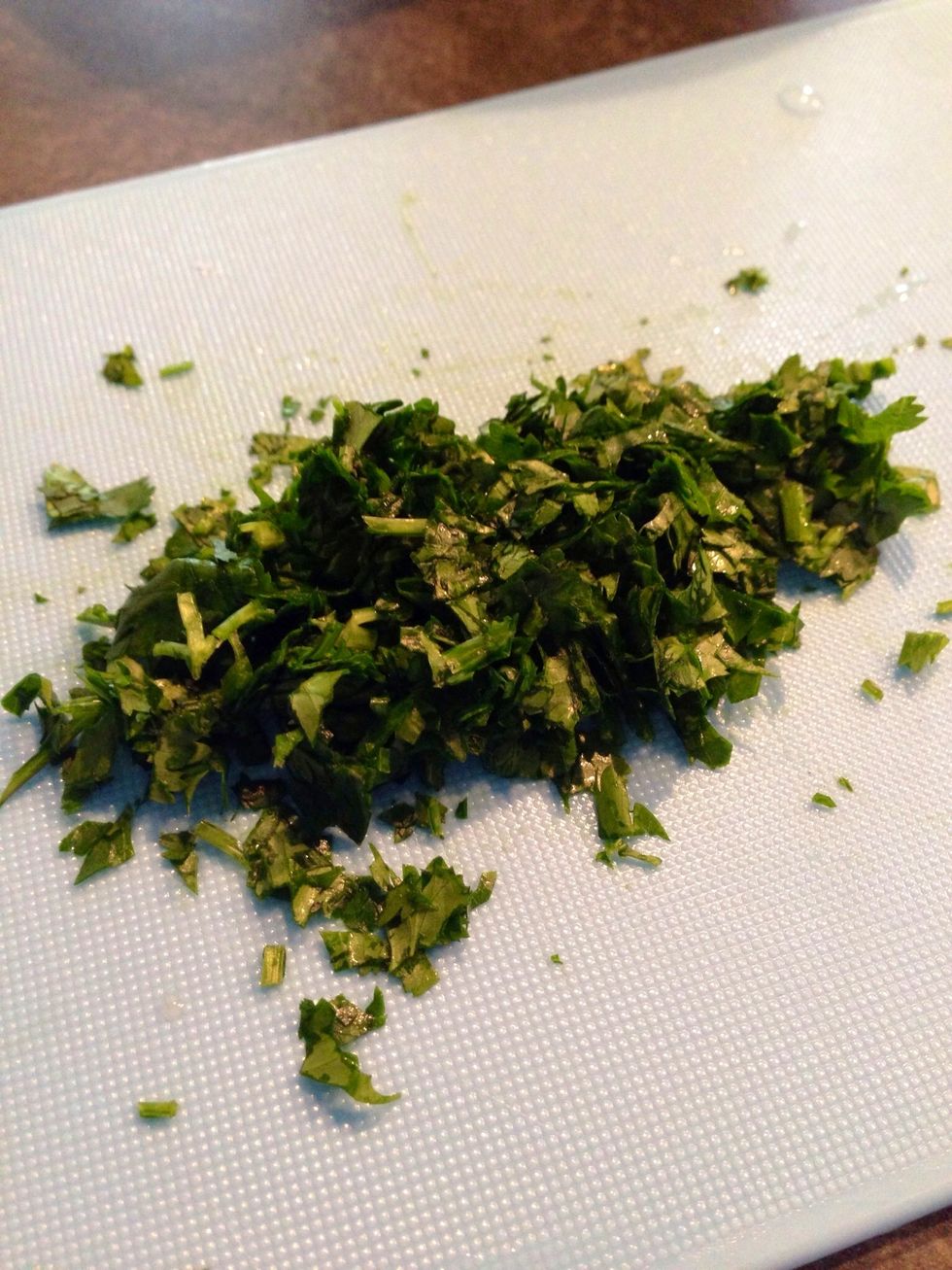 Chop your cilantro and add to the bowl.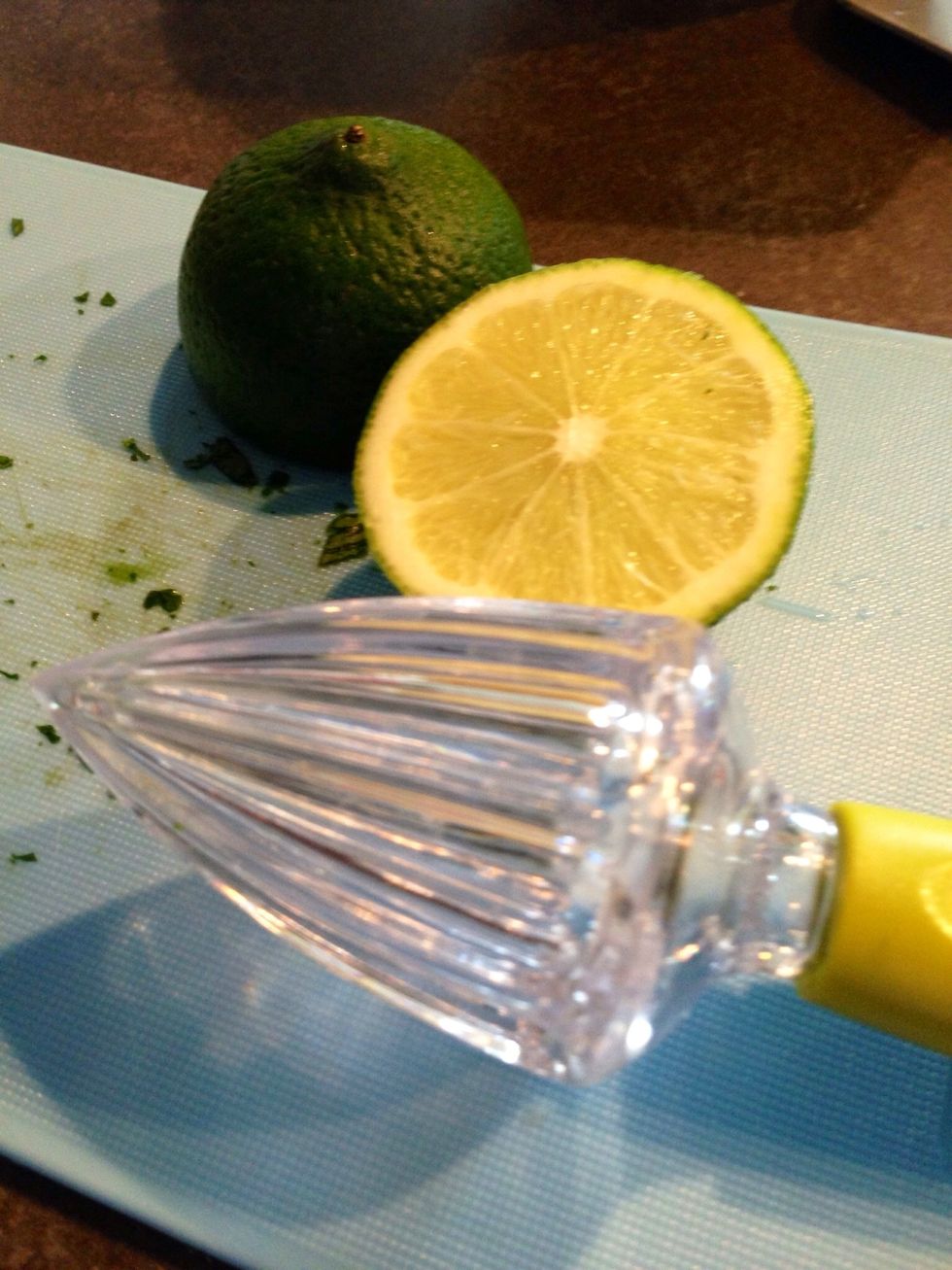 Ream half a lime and add to the bowl.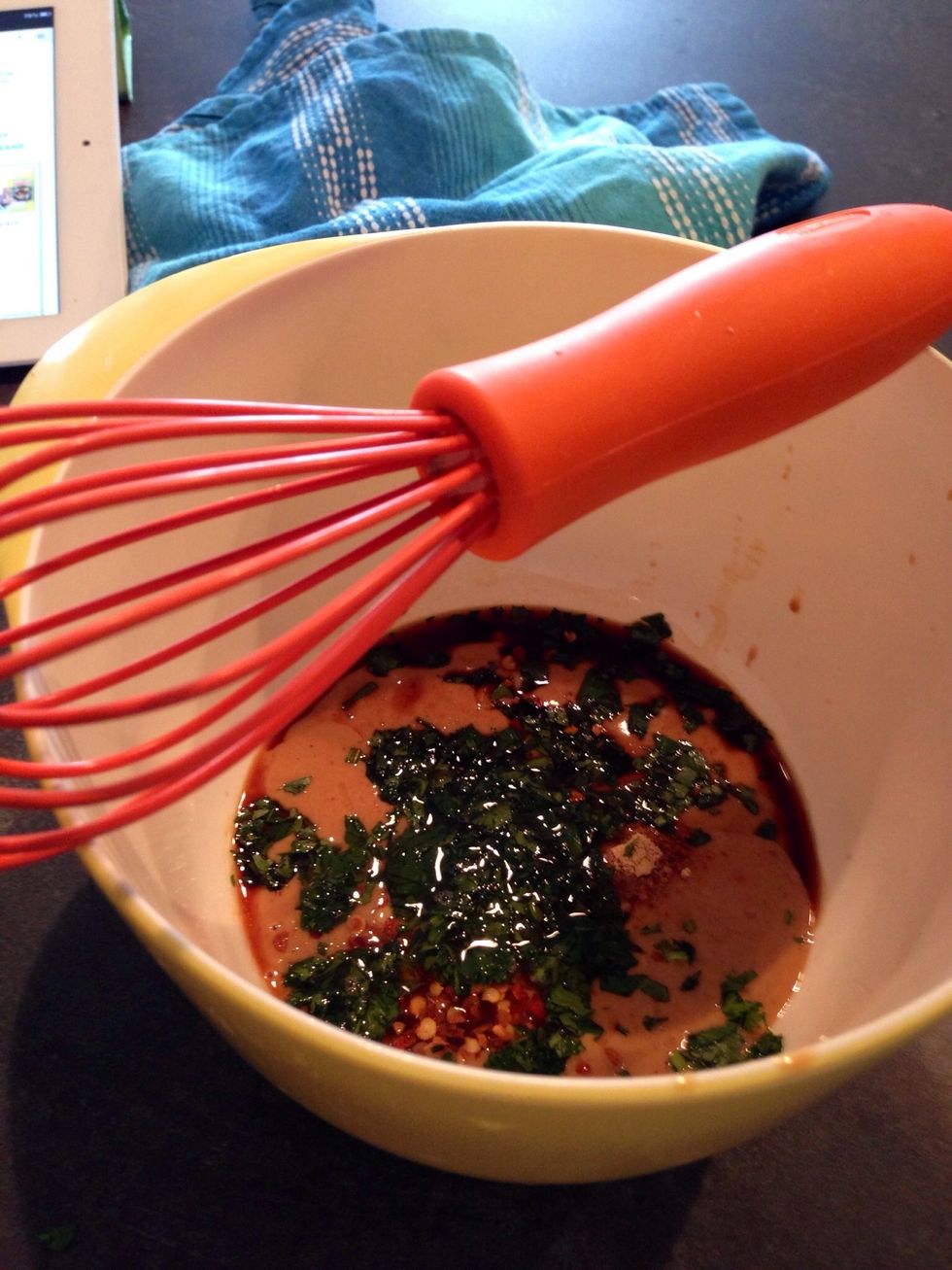 Ok now that's its all there, mix it up. A whisk is a good utensil for this.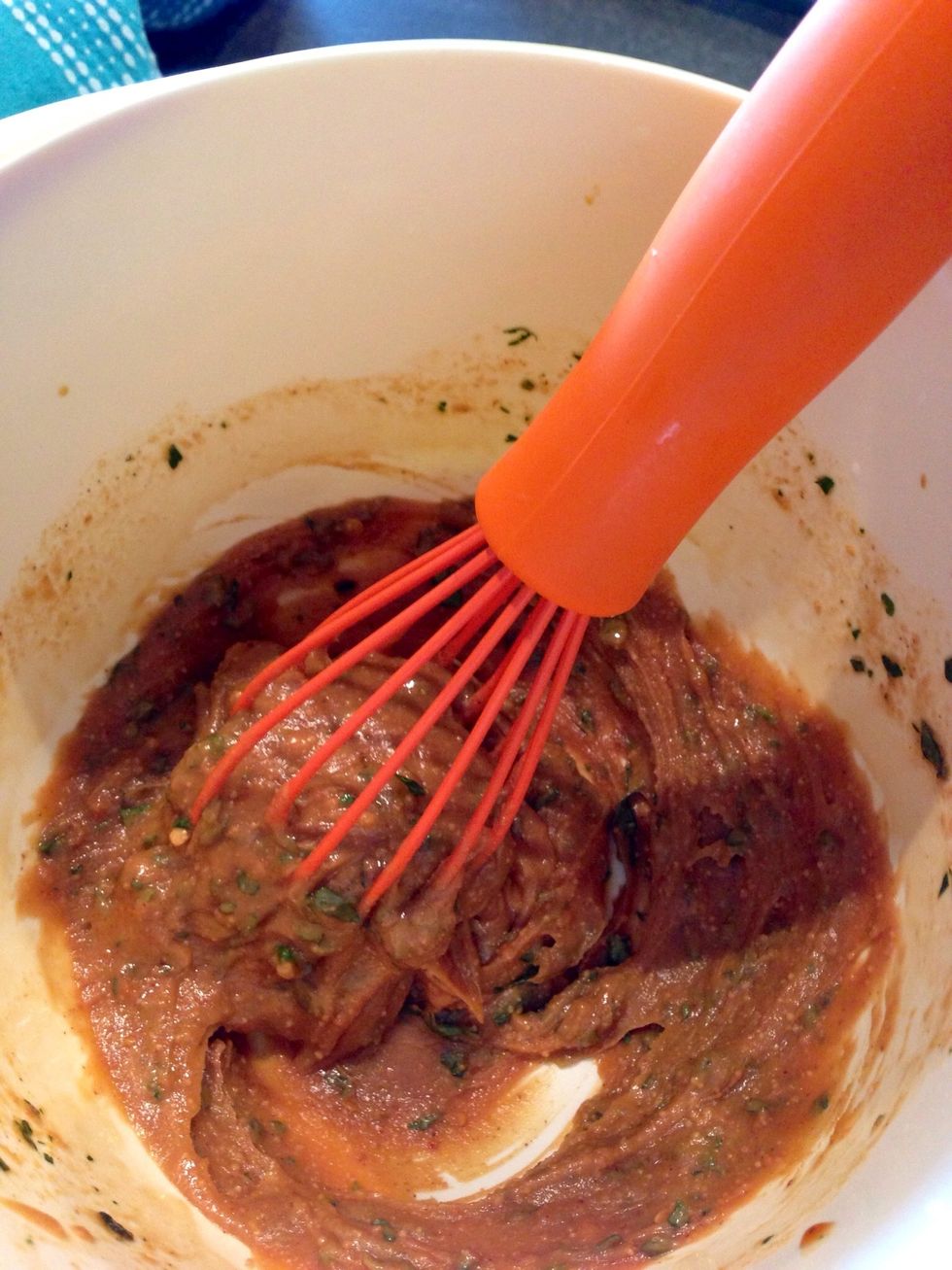 When you first start to mix it, it will be thick. Don't worry, we will fix this using either coconut milk, soy milk, or water. The choice is yours. Add liquid till you reach desired consistency.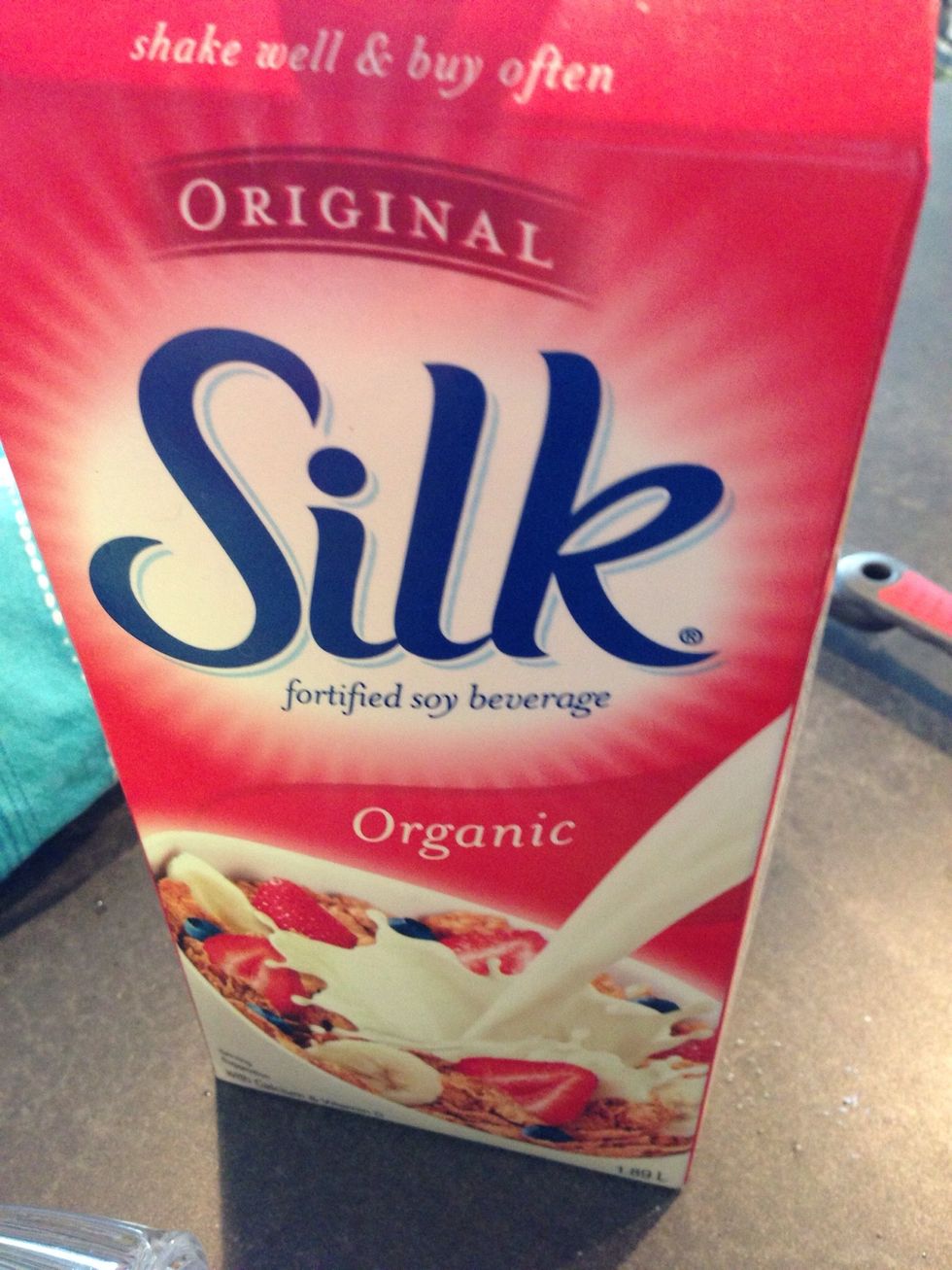 I used soymilk. 😀👌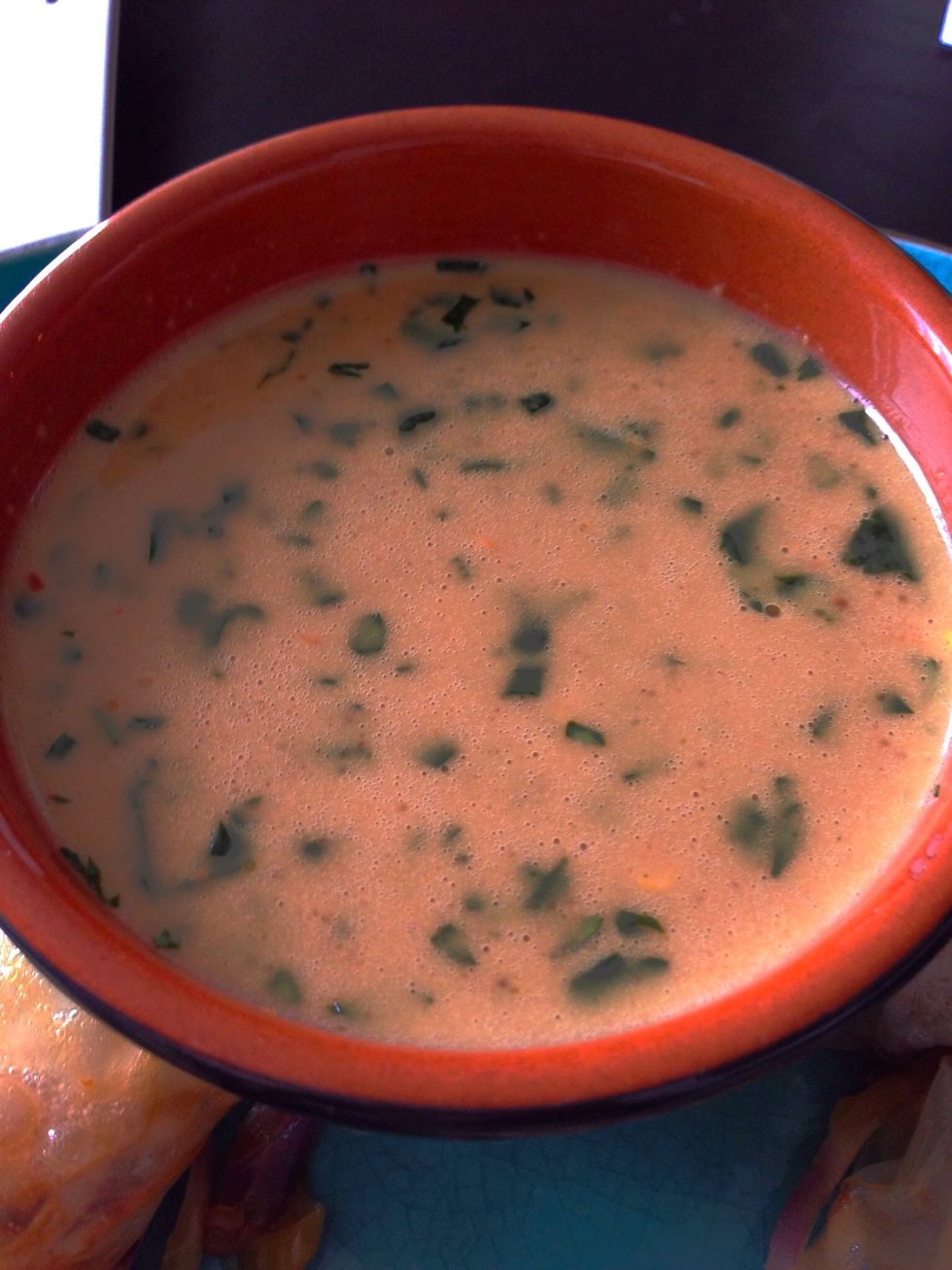 Here's the final product. Because of the addition of soy milk it came out lighter in color. This will vary depending on how much milk, water or coconut milk you add. Refrigerate this sauce. Enjoy!
0.0c Smooth peanut butter
1.0 Garlic clove
2.0tsp Soy sauce
0.0 Lime
2.0tsp Sugar
0.0tsp Ginger
Water, soymilk, coconut milk as desired
2.0tsp Chili flakes
0.0c Cilantro finely chopped