Make an Easy Strawberry Banana Smoothie
18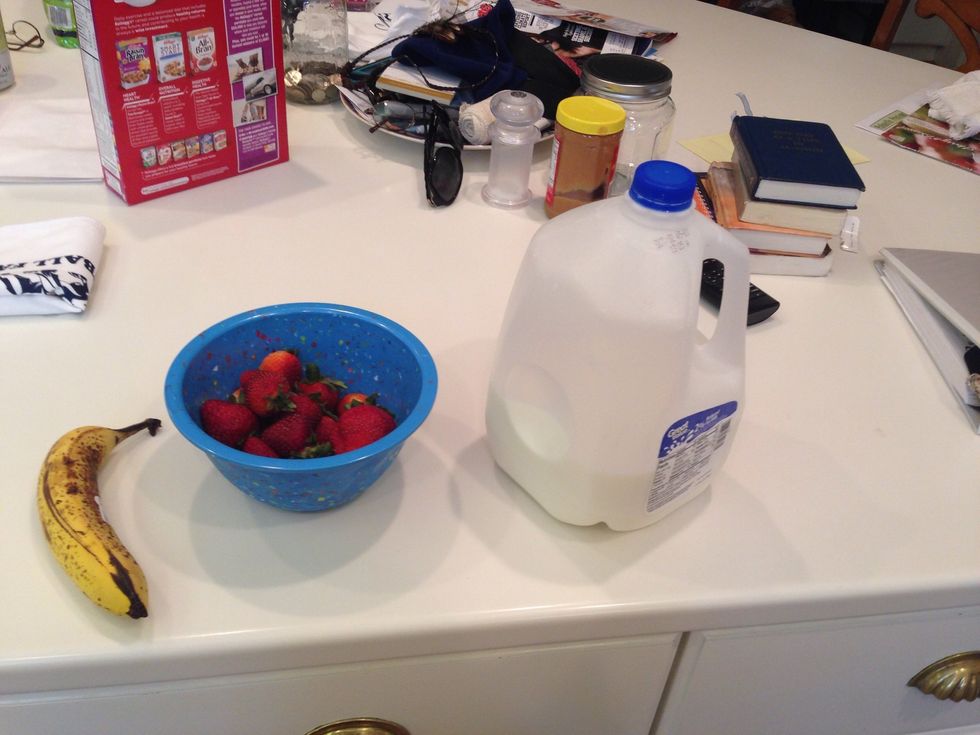 Get you your ingredients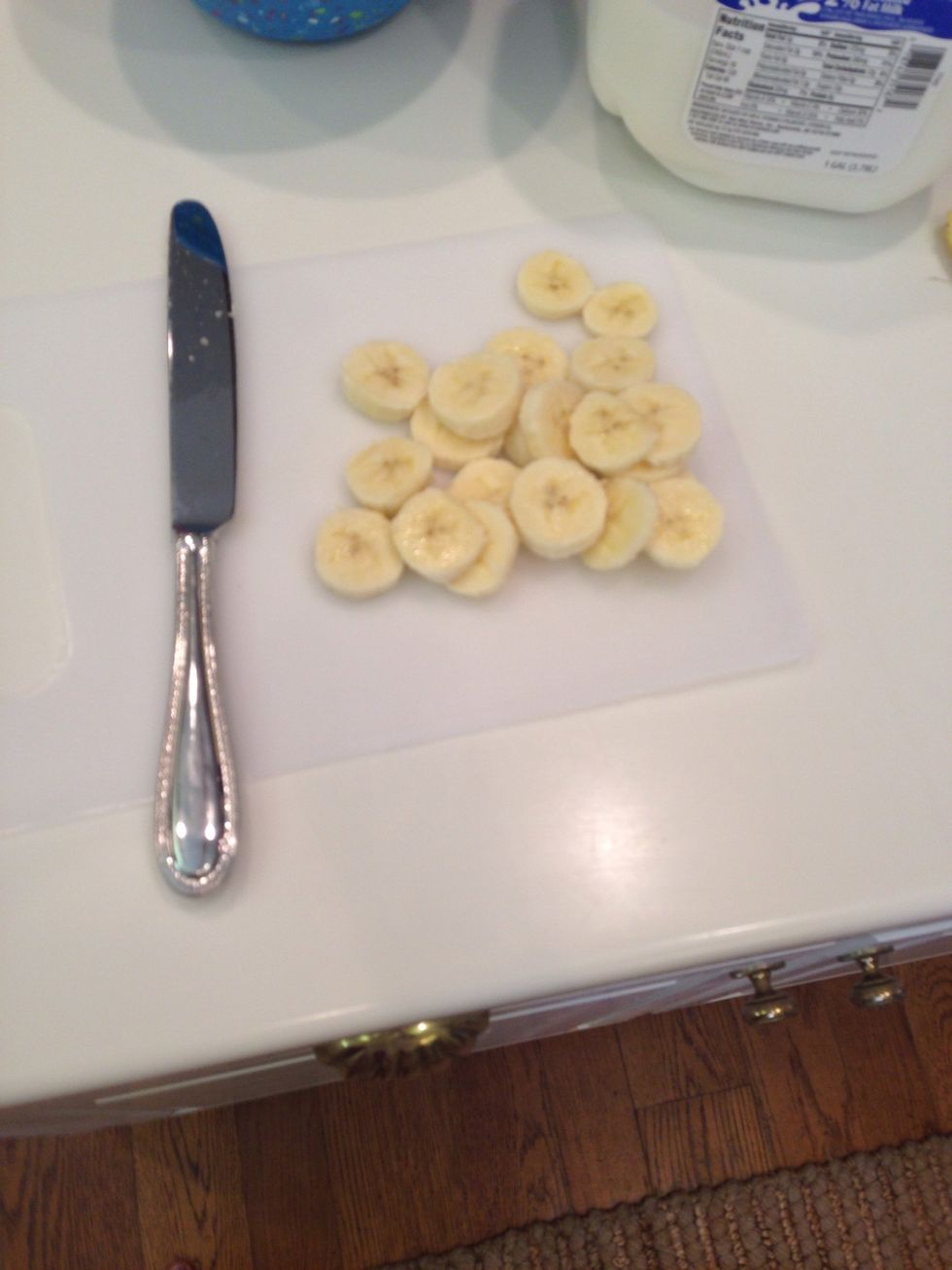 Slice up your banana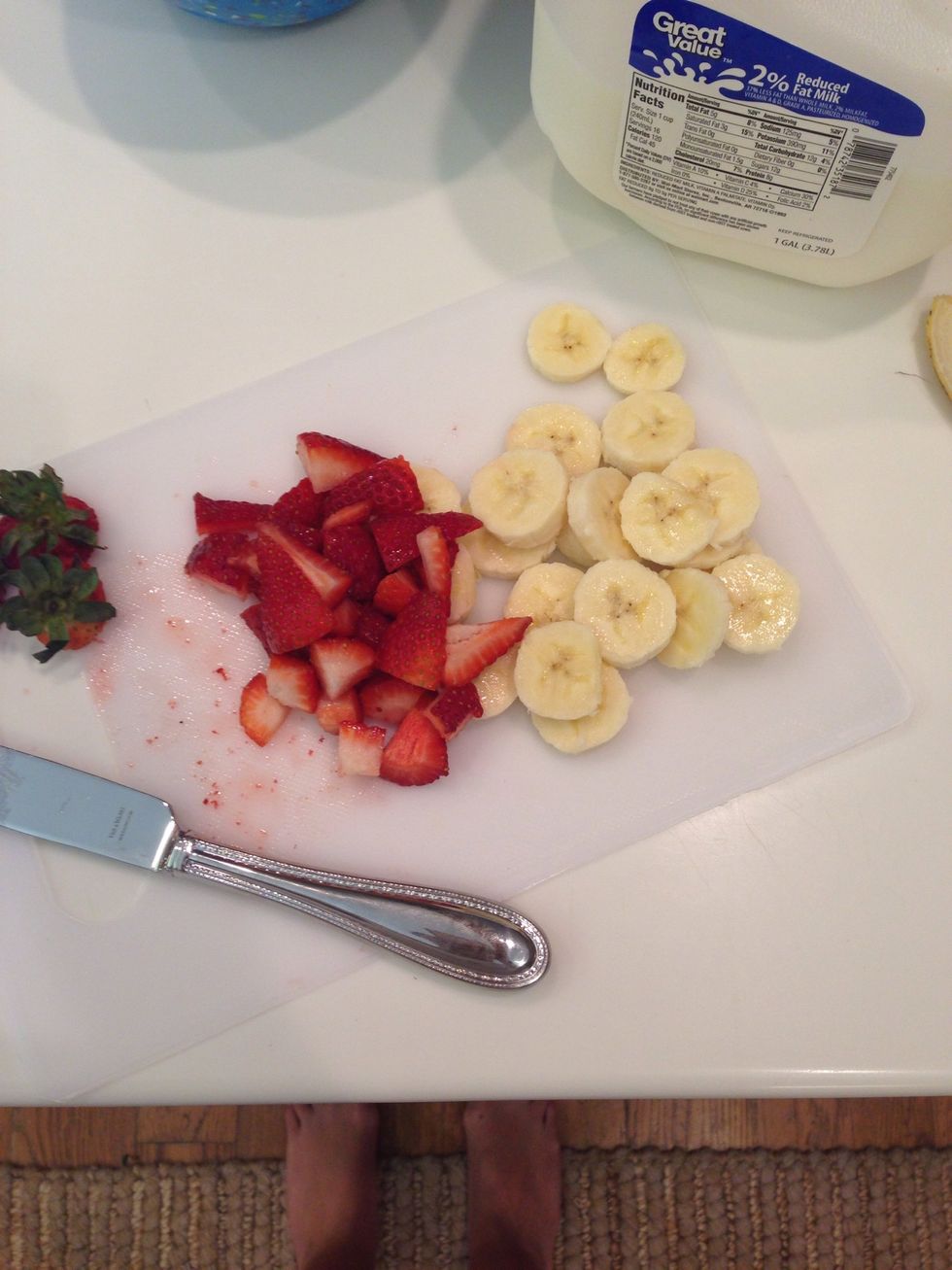 Slice up your strawberries as well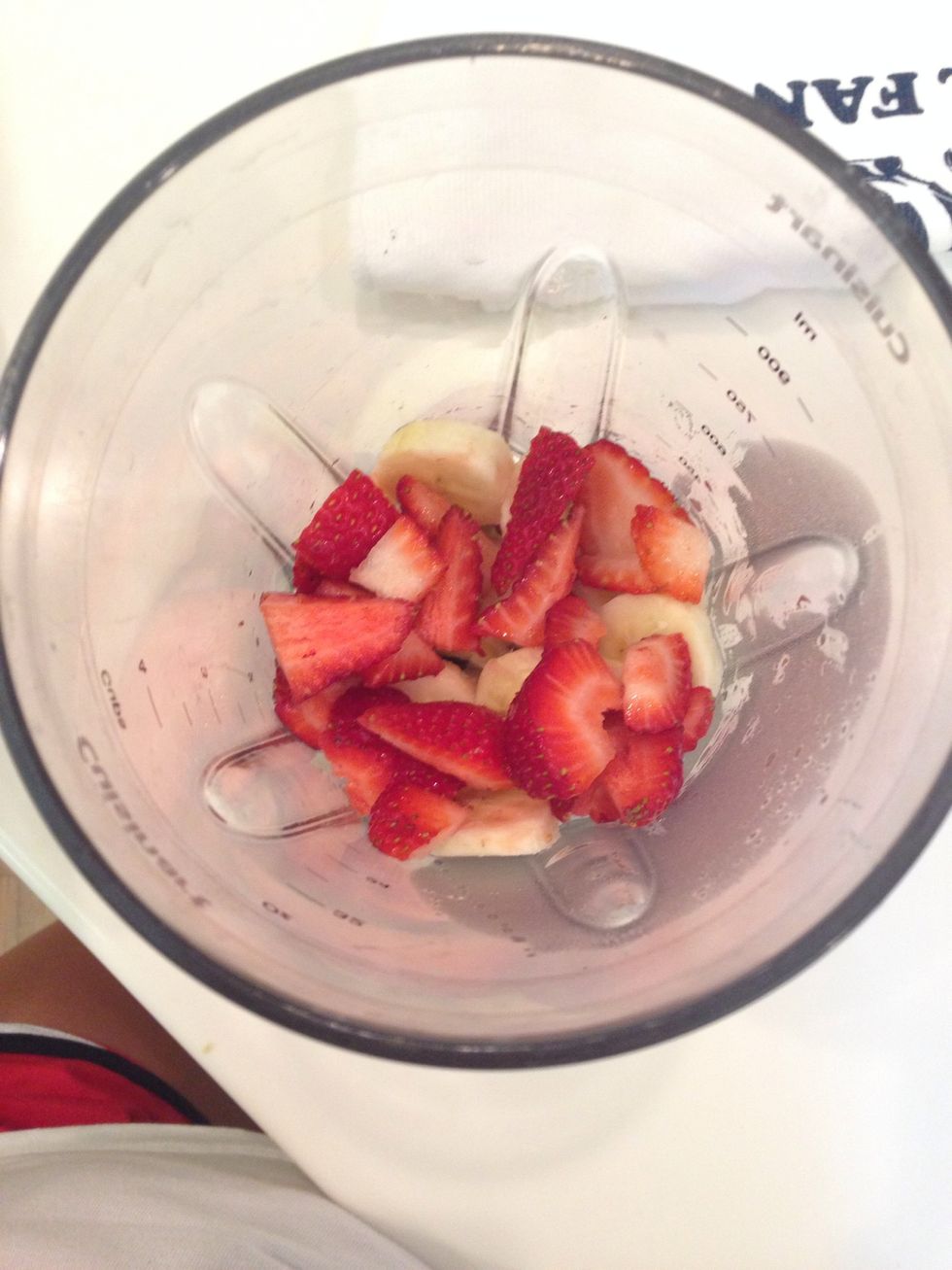 Put the fruit in the blender FIRST. Blends easier and makes it thicker.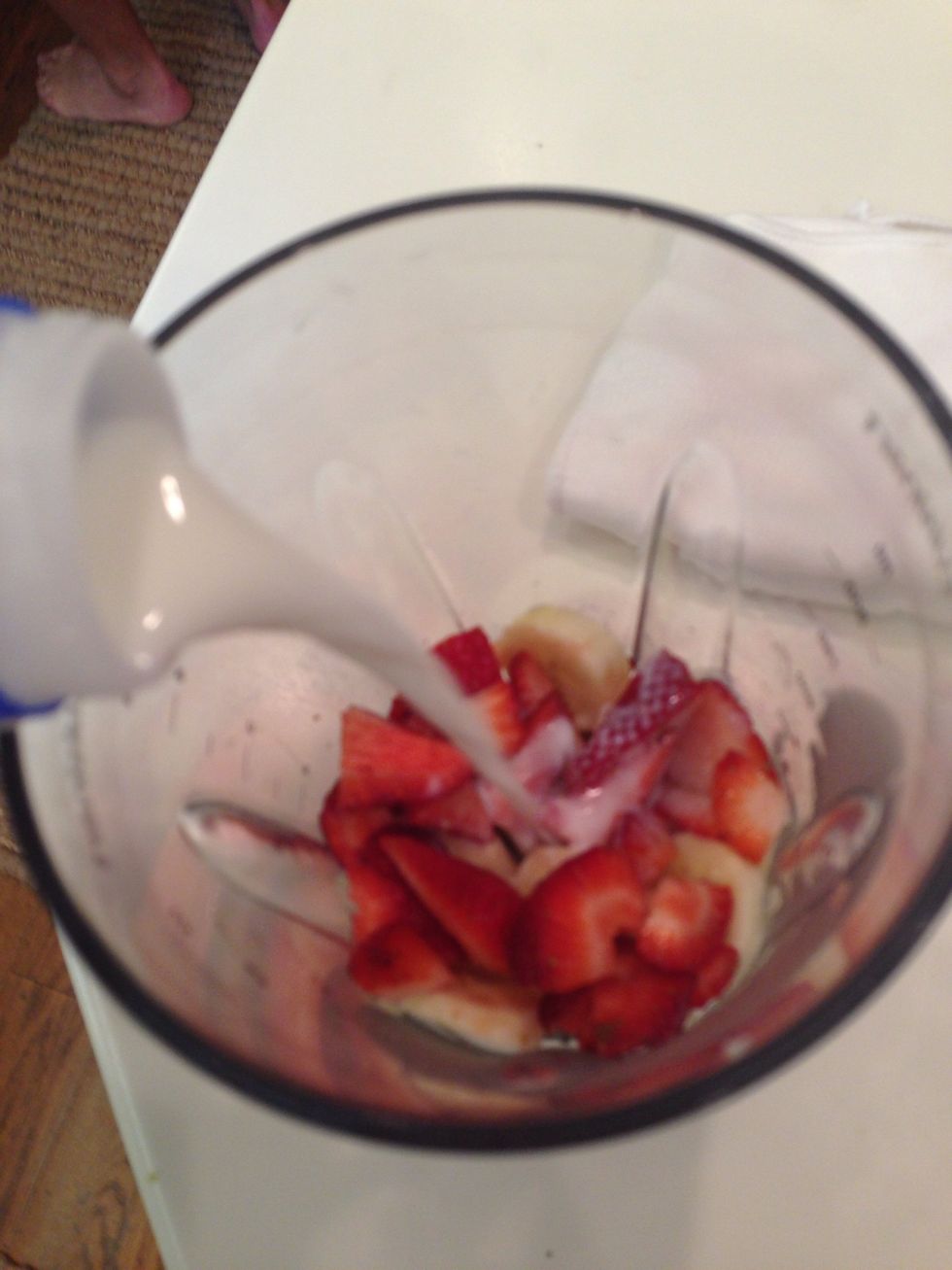 Pour in your milk but not too much!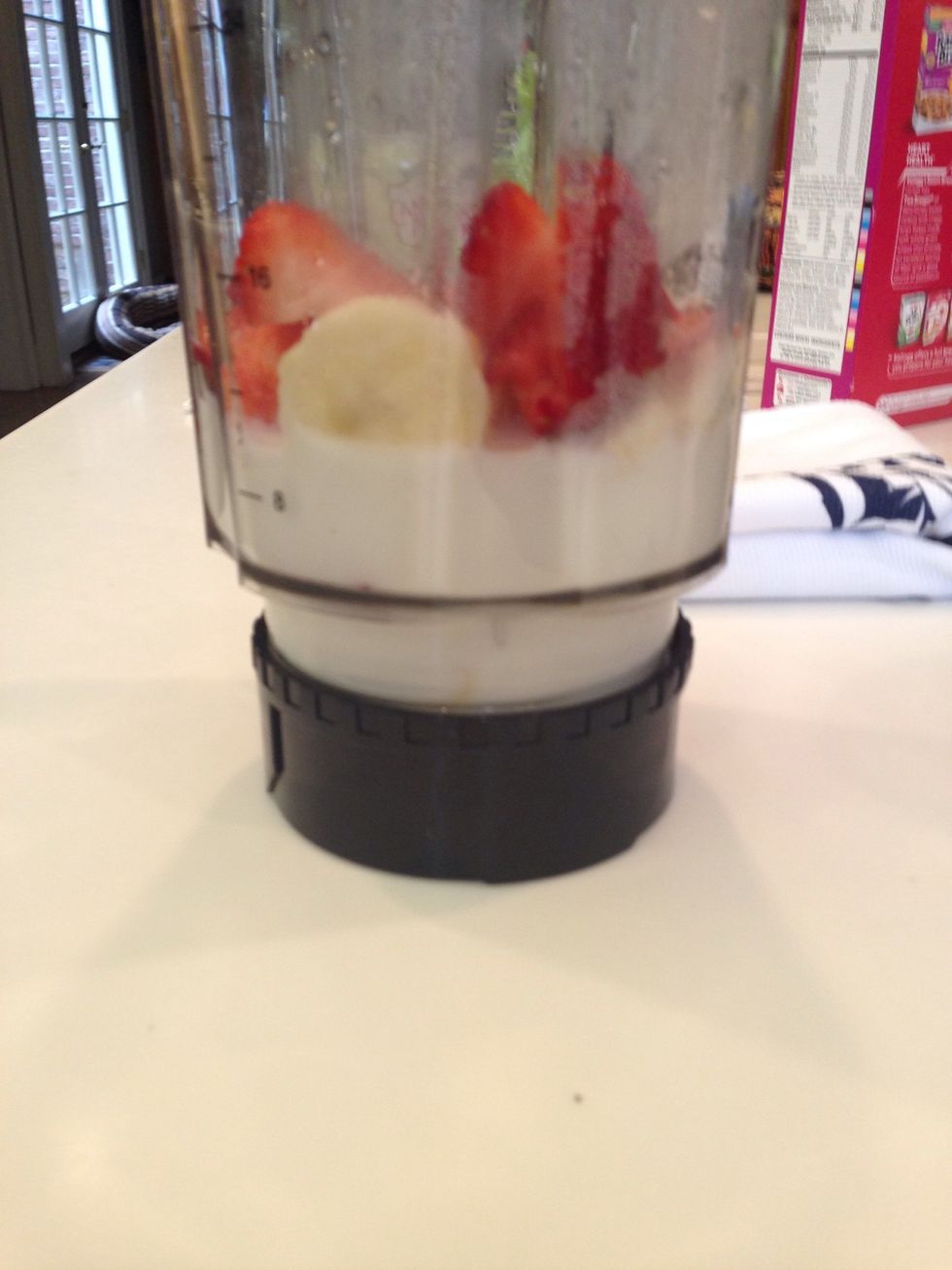 Only pour a little over halfway up. Don't completely cover the fruit or the smoothie will be more like soup.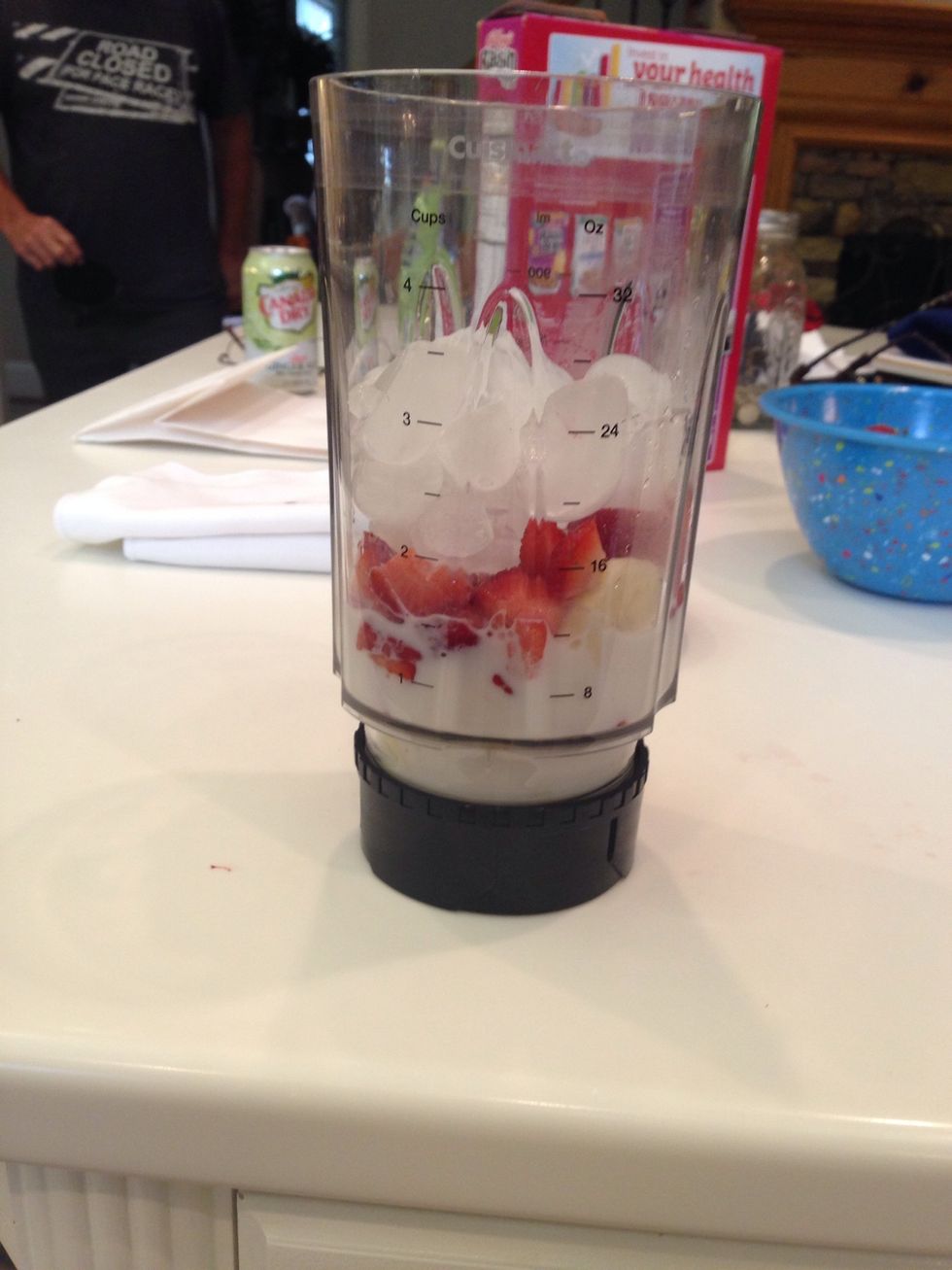 Add the ice. You can eye ball the amount.
Blend! I blend mine on high. It only takes about 30 seconds!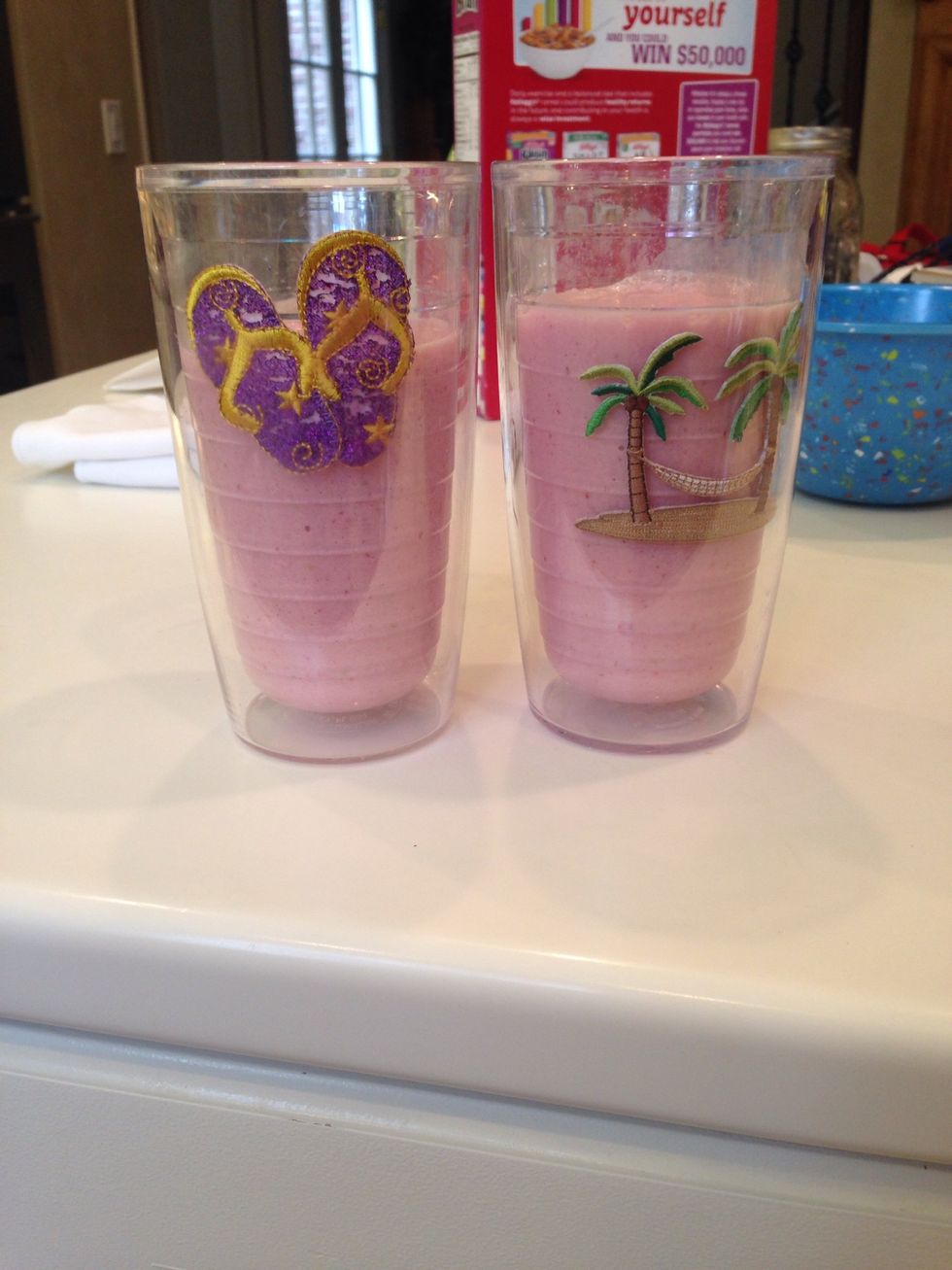 Makes enough for 2 big glasses or 4 small.
5.0 Strawberries
1.0 Banana
Ice
Milk