Equipment: Mixing bowl, Measuring tools, Pan, Wooden spoon, Whisk Quiche dish.
Hygiene: Make sure to wash your hands before handling any food.
Preheat the oven to 180 degrees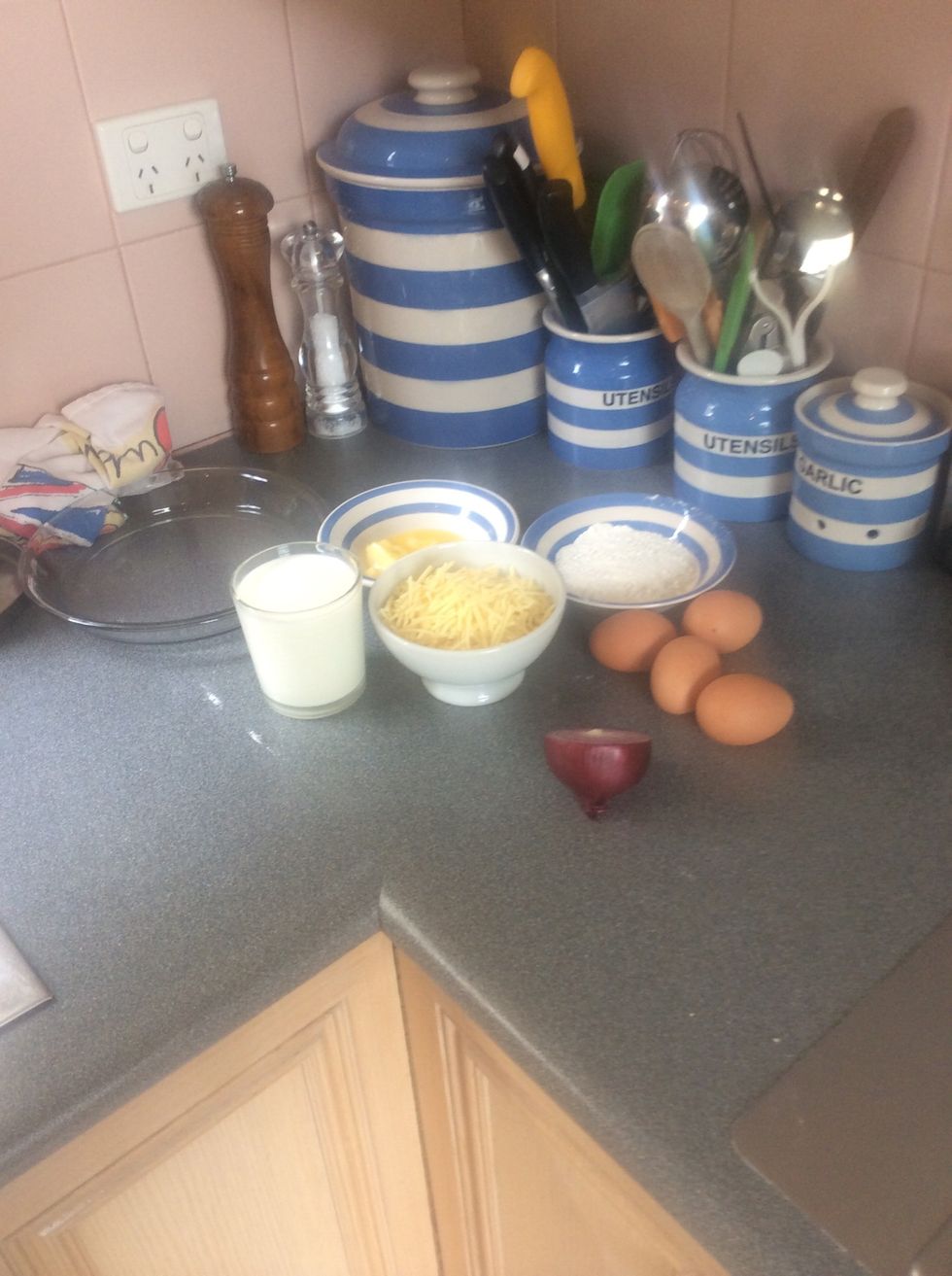 Prepare/measure your ingredients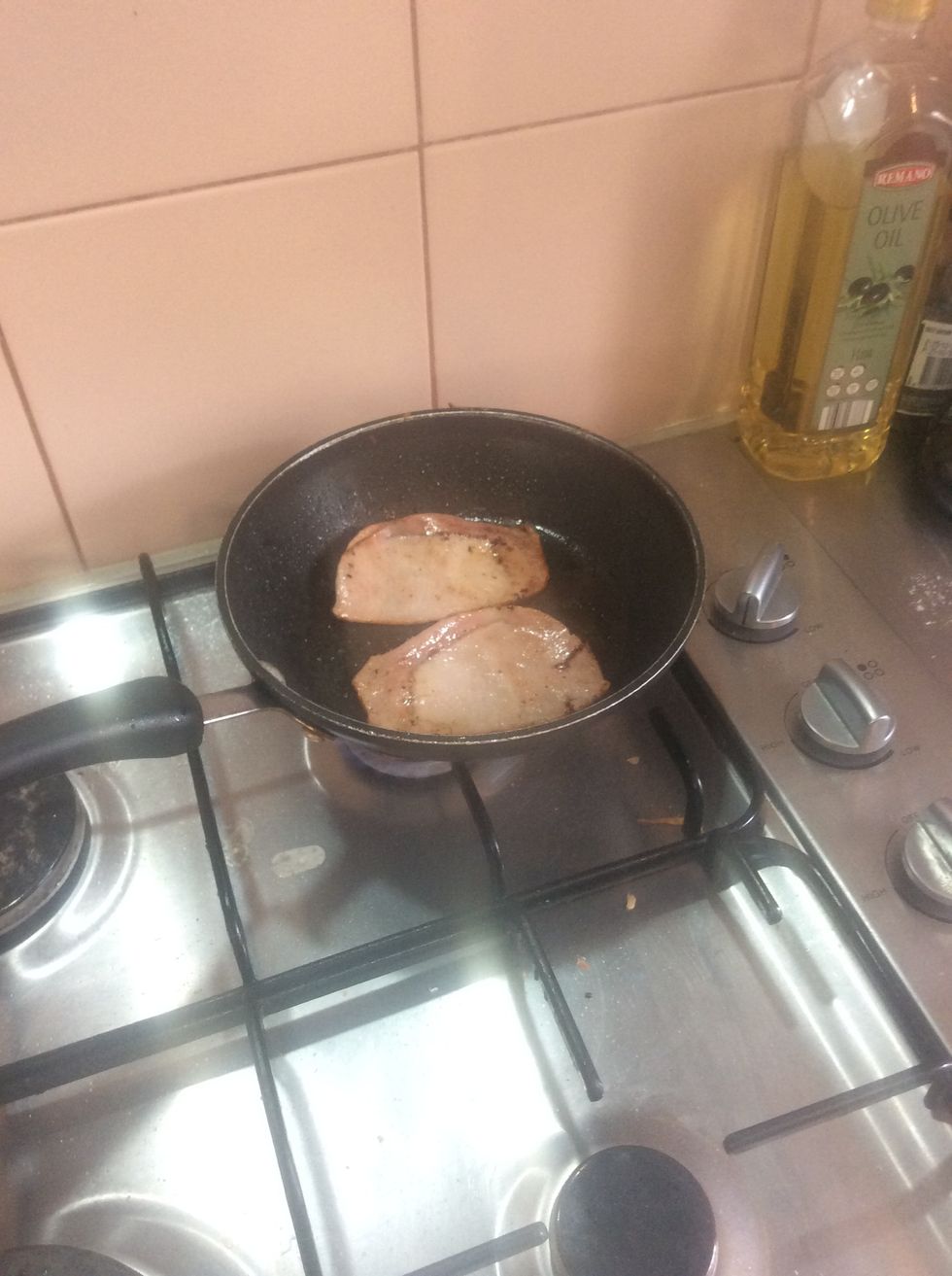 If you are using bacon as your filling you will need to cook it & cut it up!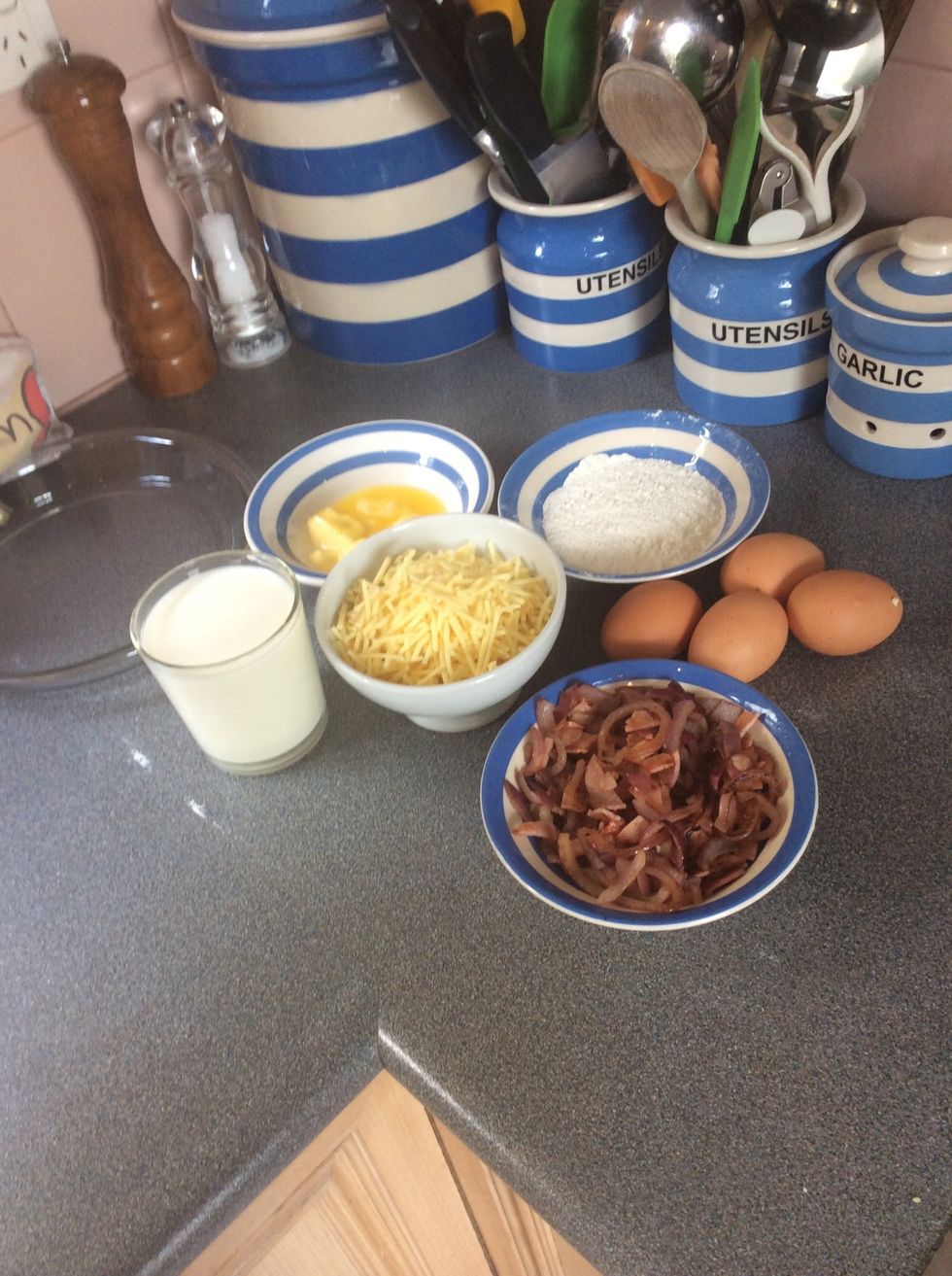 These are all of the ingredients used.
Put the milk, eggs, butter and flour into a bowl and whisk. Them add the cheese and your choice of filling.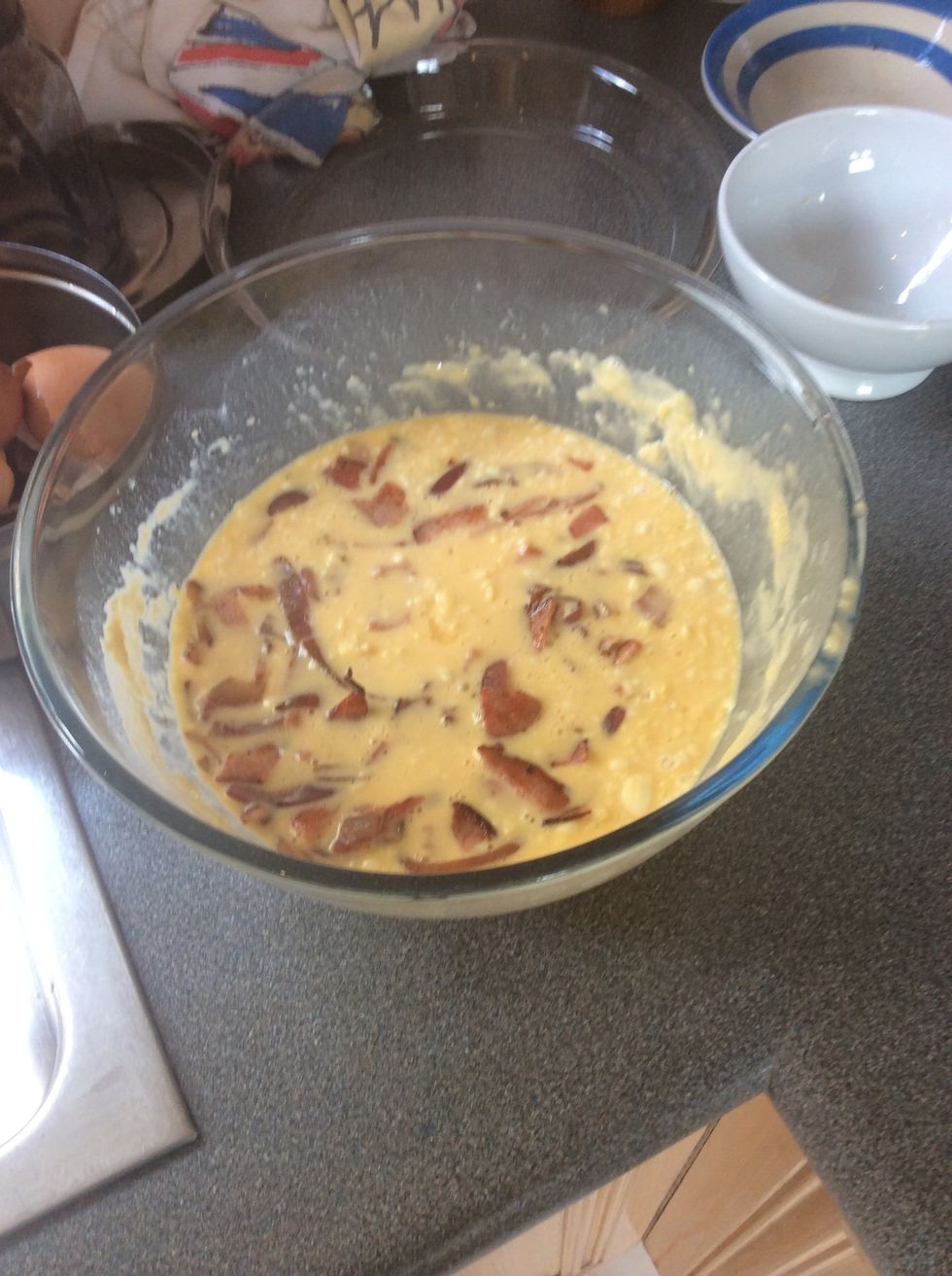 Mix all of the ingredients together.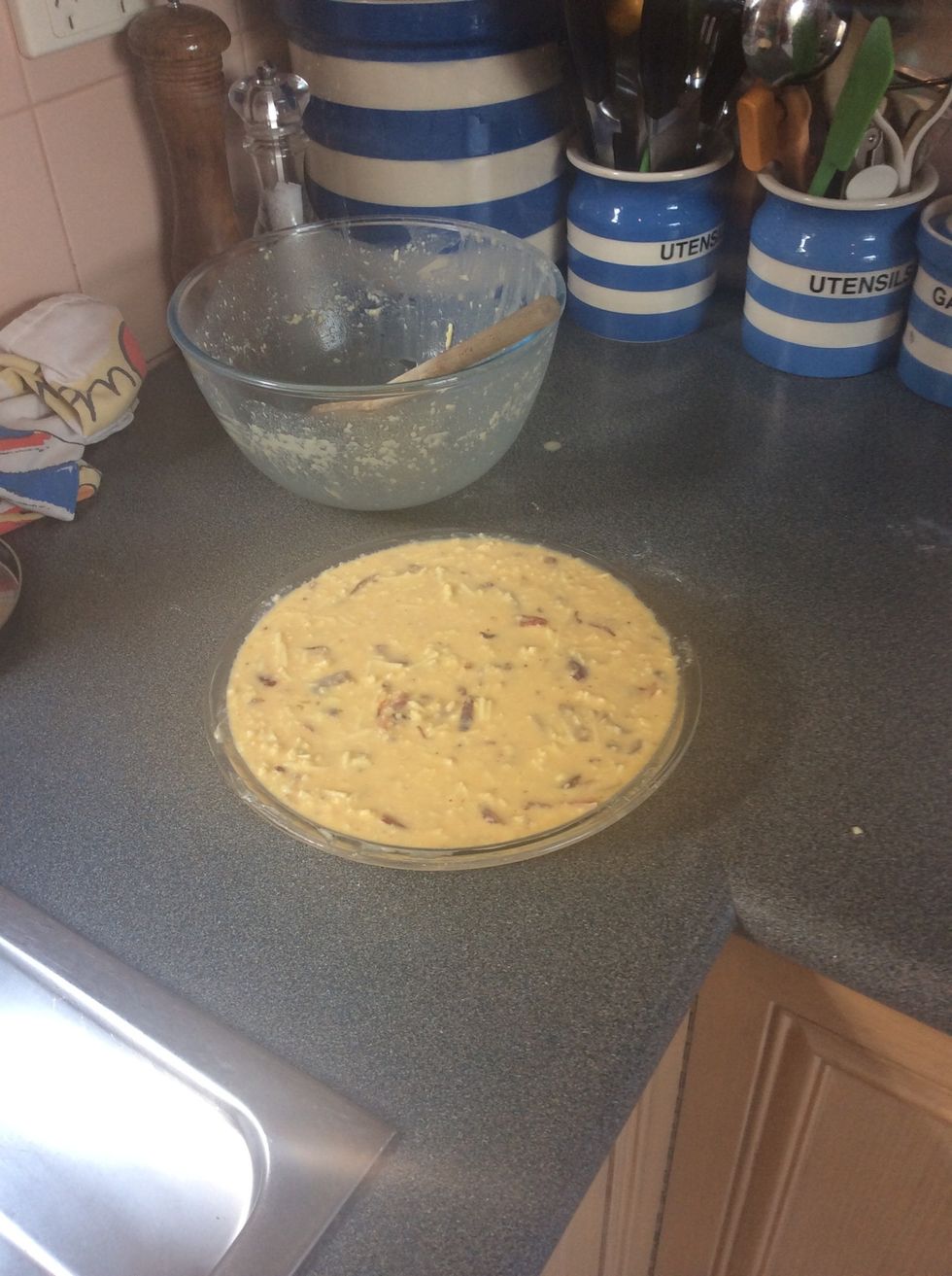 Make sure it's not going to overflow and that the mixture is spread evenly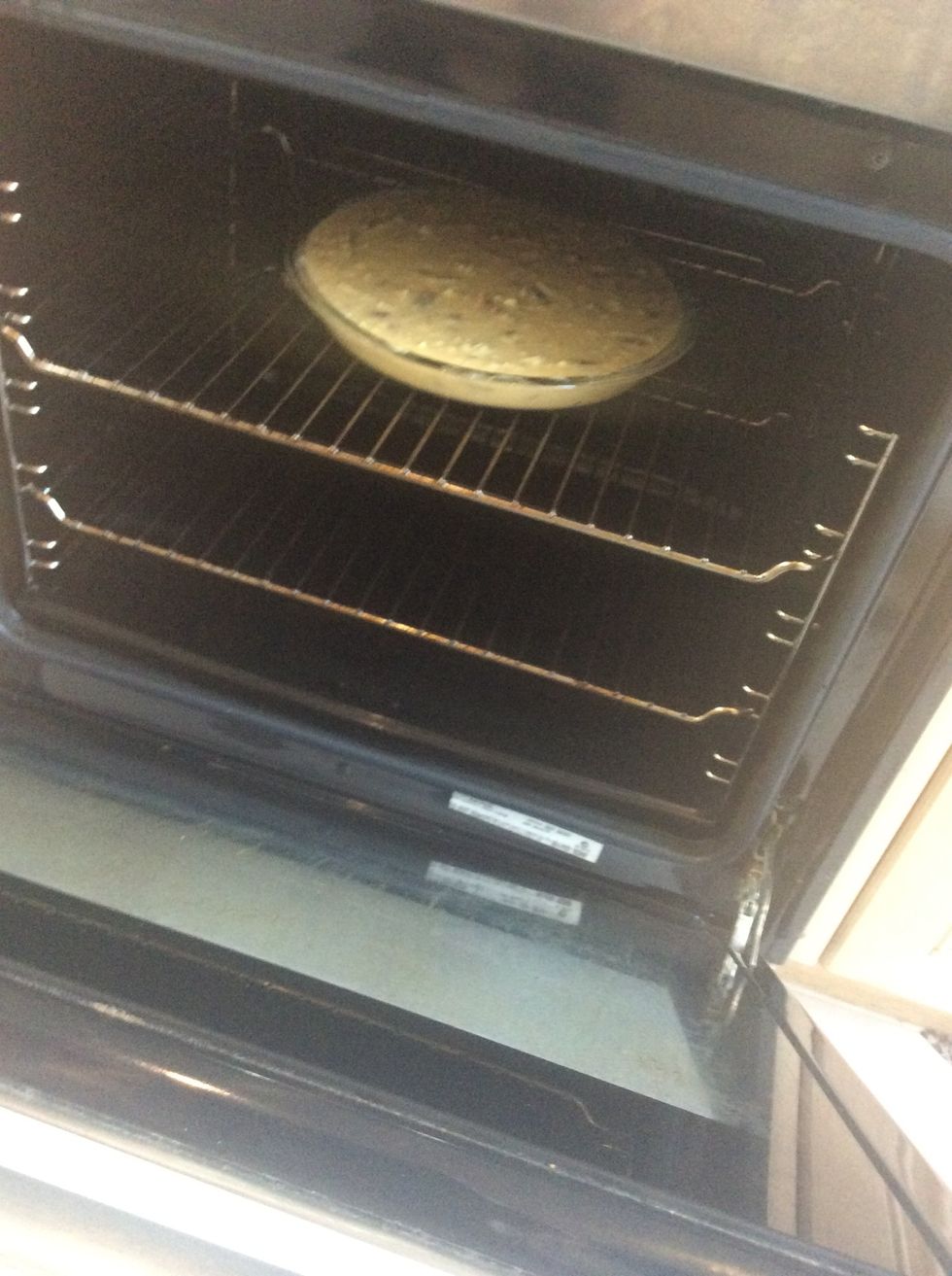 Put the quiche into the oven and let it cook for 35-40 minutes or until it's set.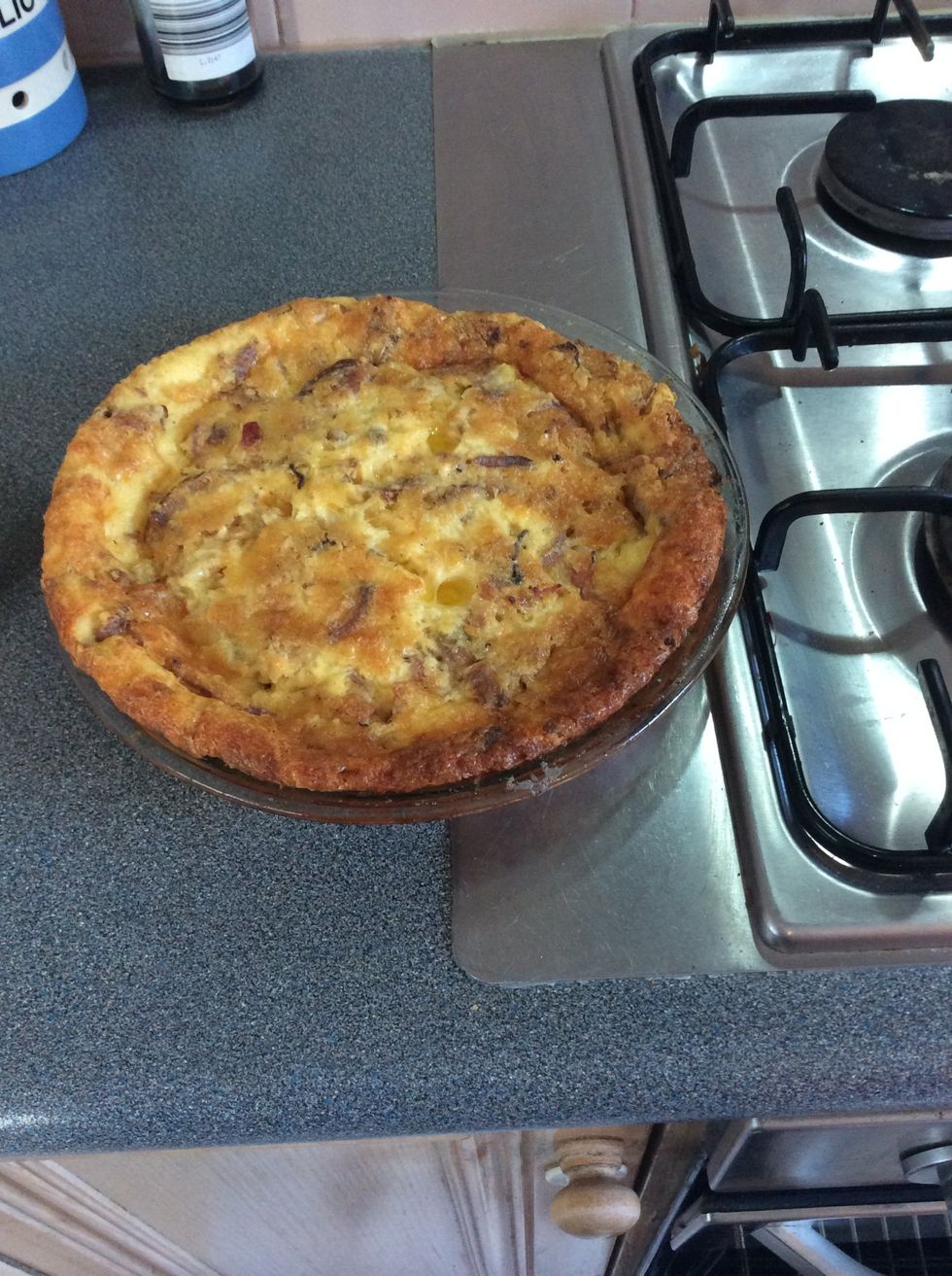 Take it out of the oven and let it cool down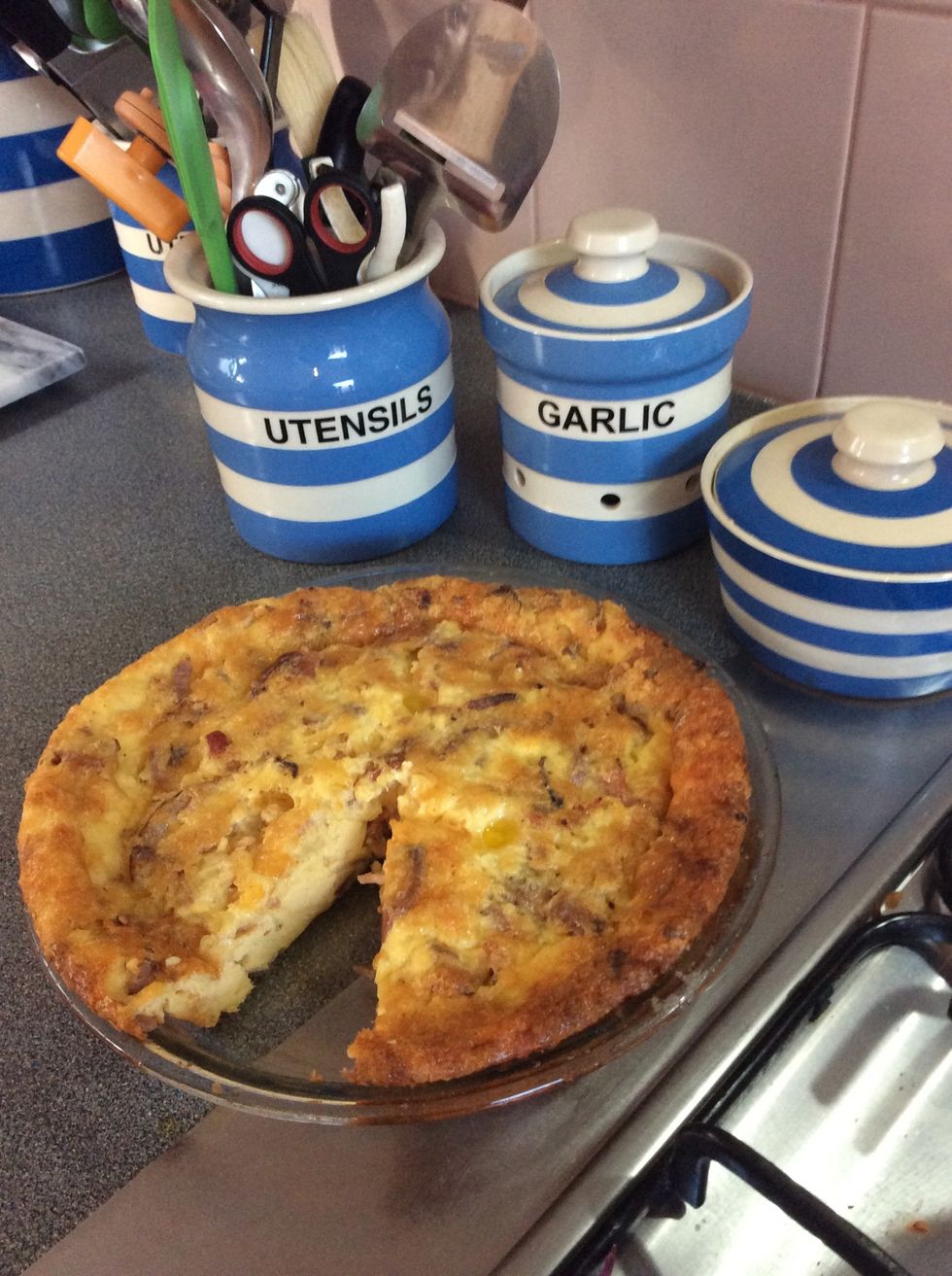 Enjoy!!!
4.0 Eggs
1/2c Of milk
3.0Tbsp Of butter
1/2c Self raising flour
1/2c Grated cheese
2.0c Of filling choice (Bacon/onion)