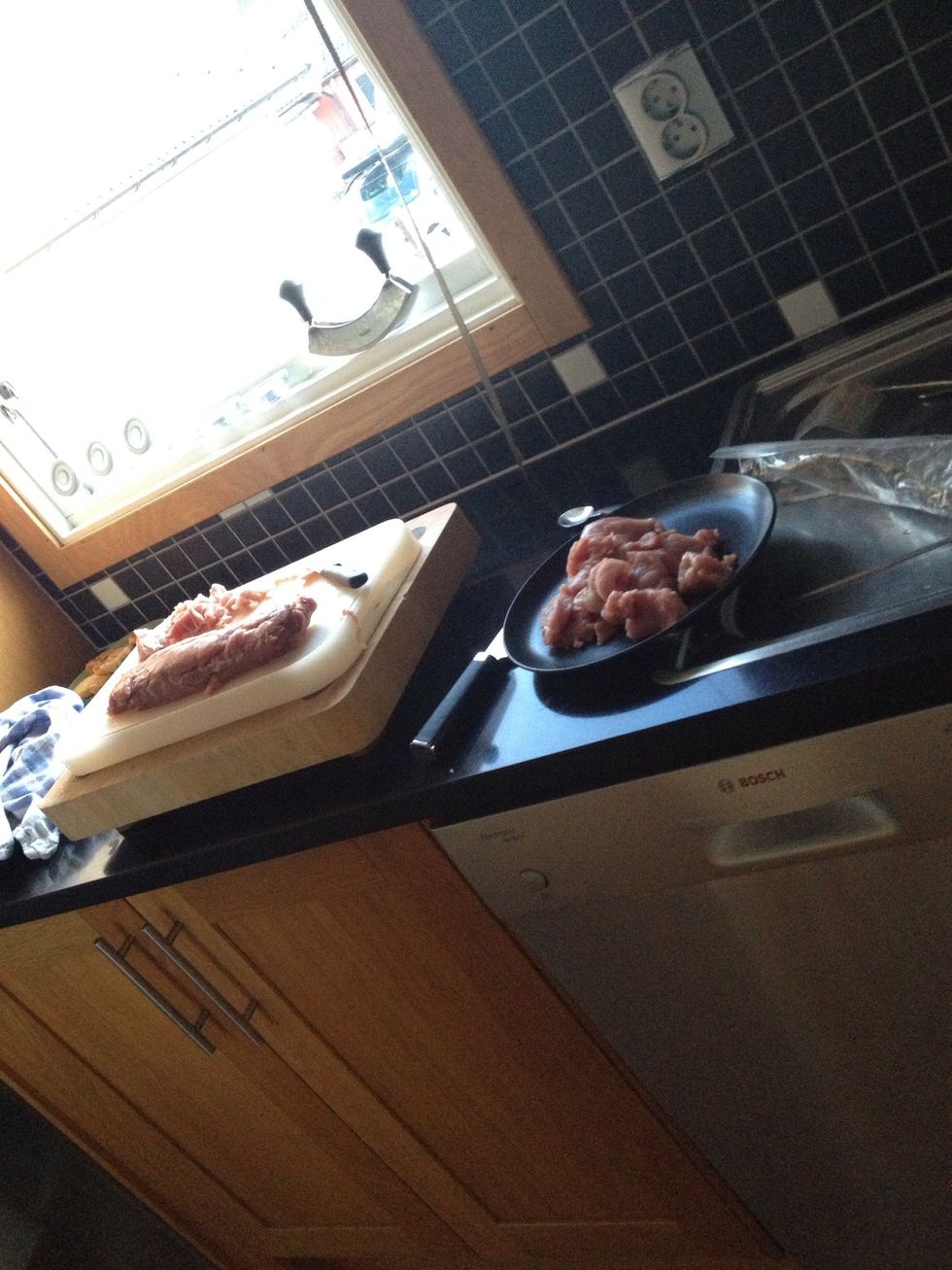 Rinse the pork filet from unneccessary fat and stuff, then cut it into thick slices.
Fry the meat in a pan, then put them aside on a plate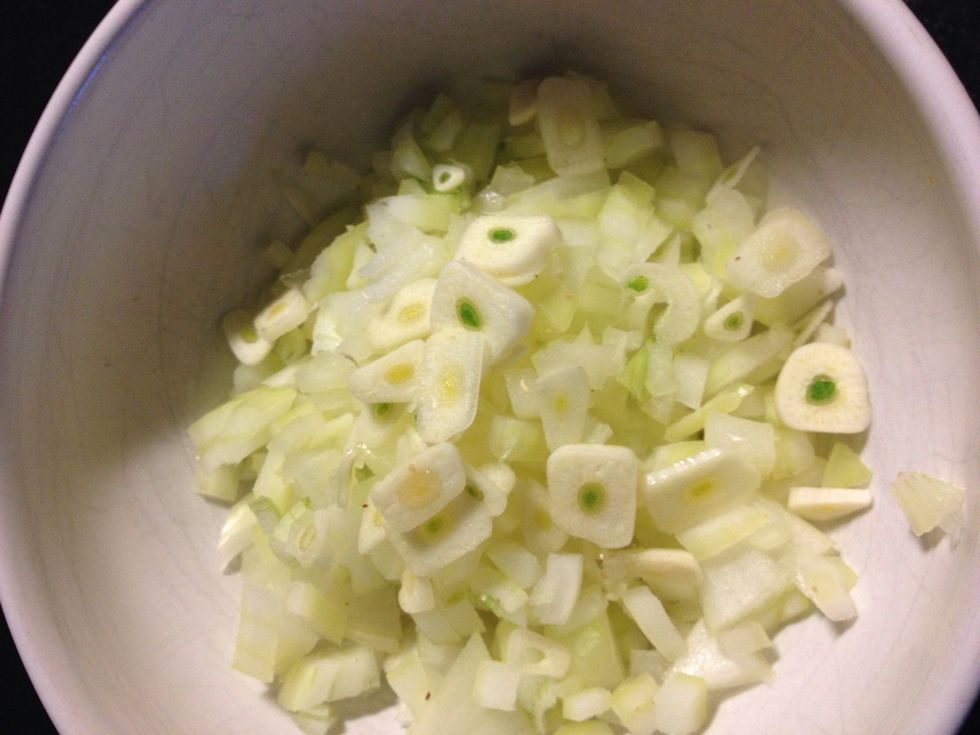 While the meat was frying you should chop the onion and cut the garlic into thin slices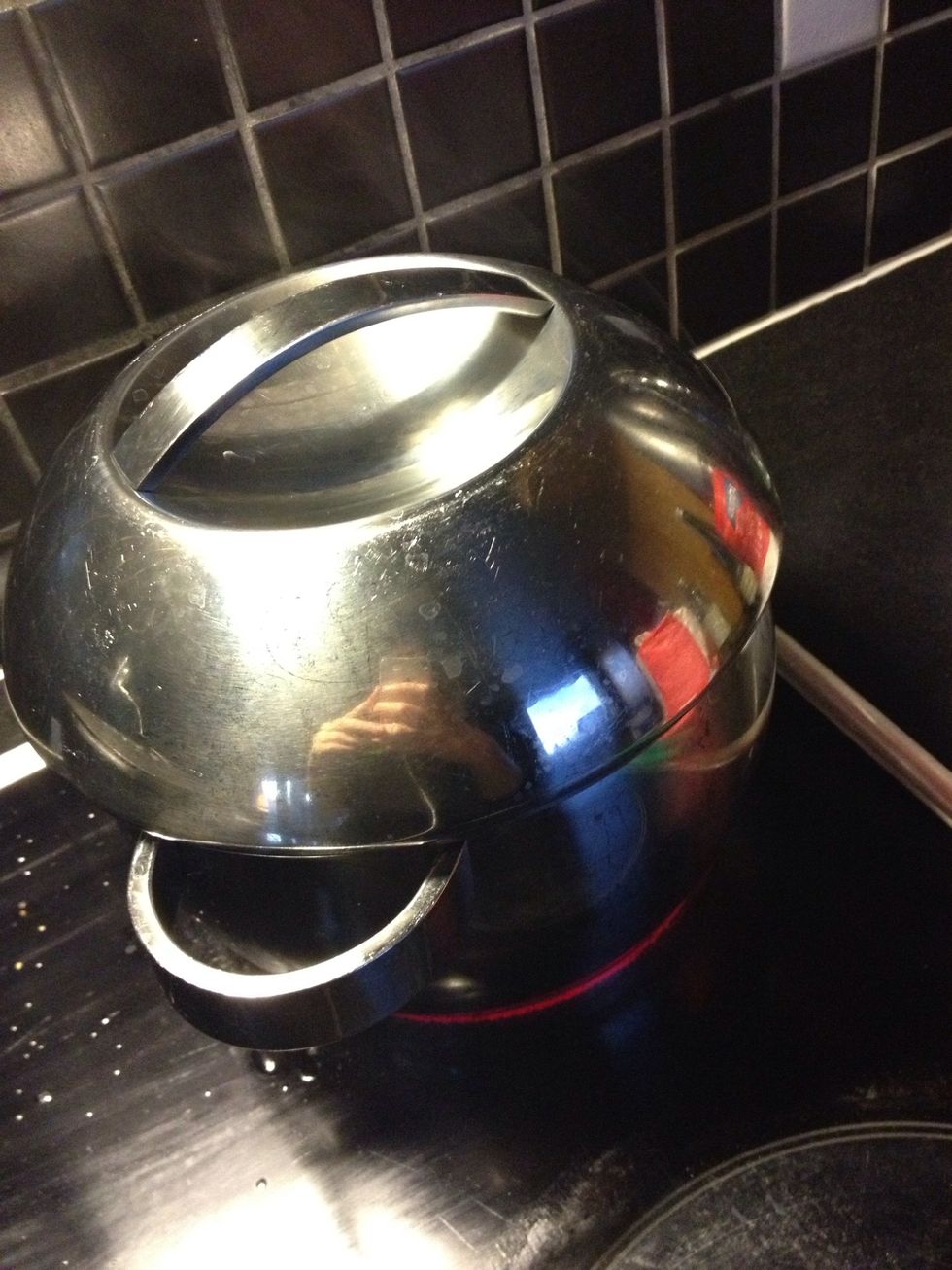 If you're gonna have rice to the dish it's a good time to put the water to boil now. When it's boiling put in the rice and follow the instructions on the package.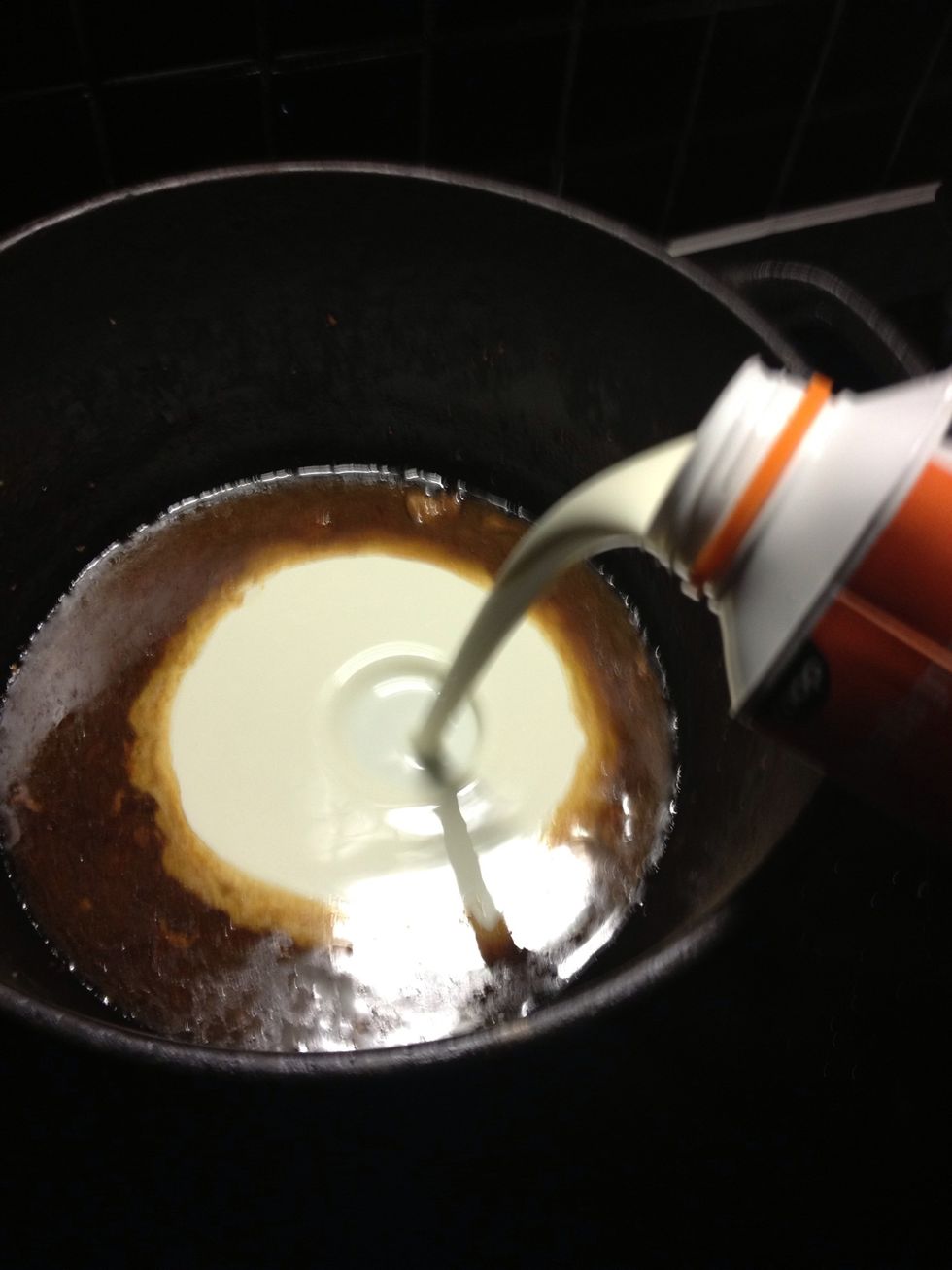 (I fried the pork in this pot that's why it's already a dark liquid in there) Pour in the cream into a pot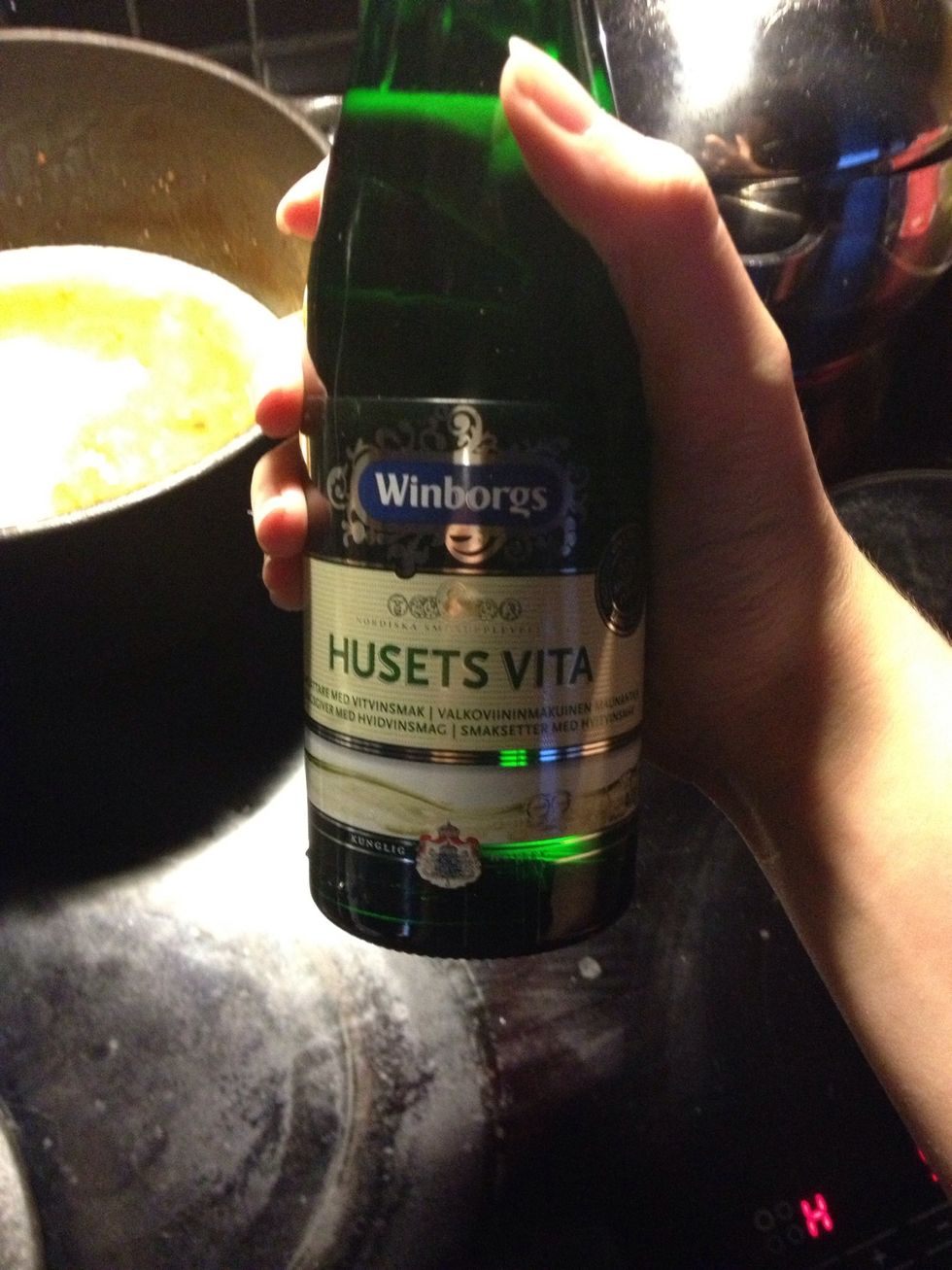 Pour in the wine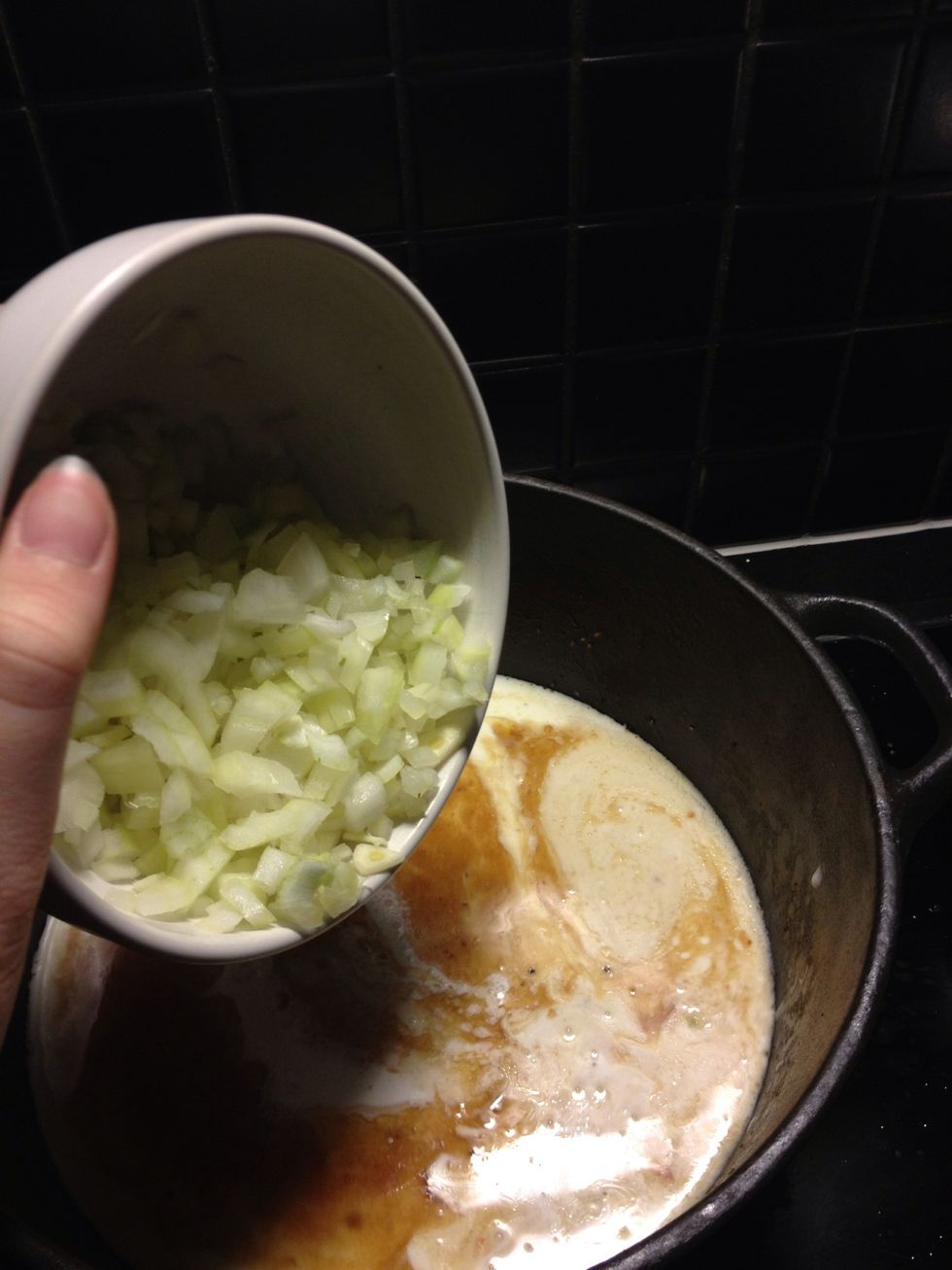 In with the onions
Then the flour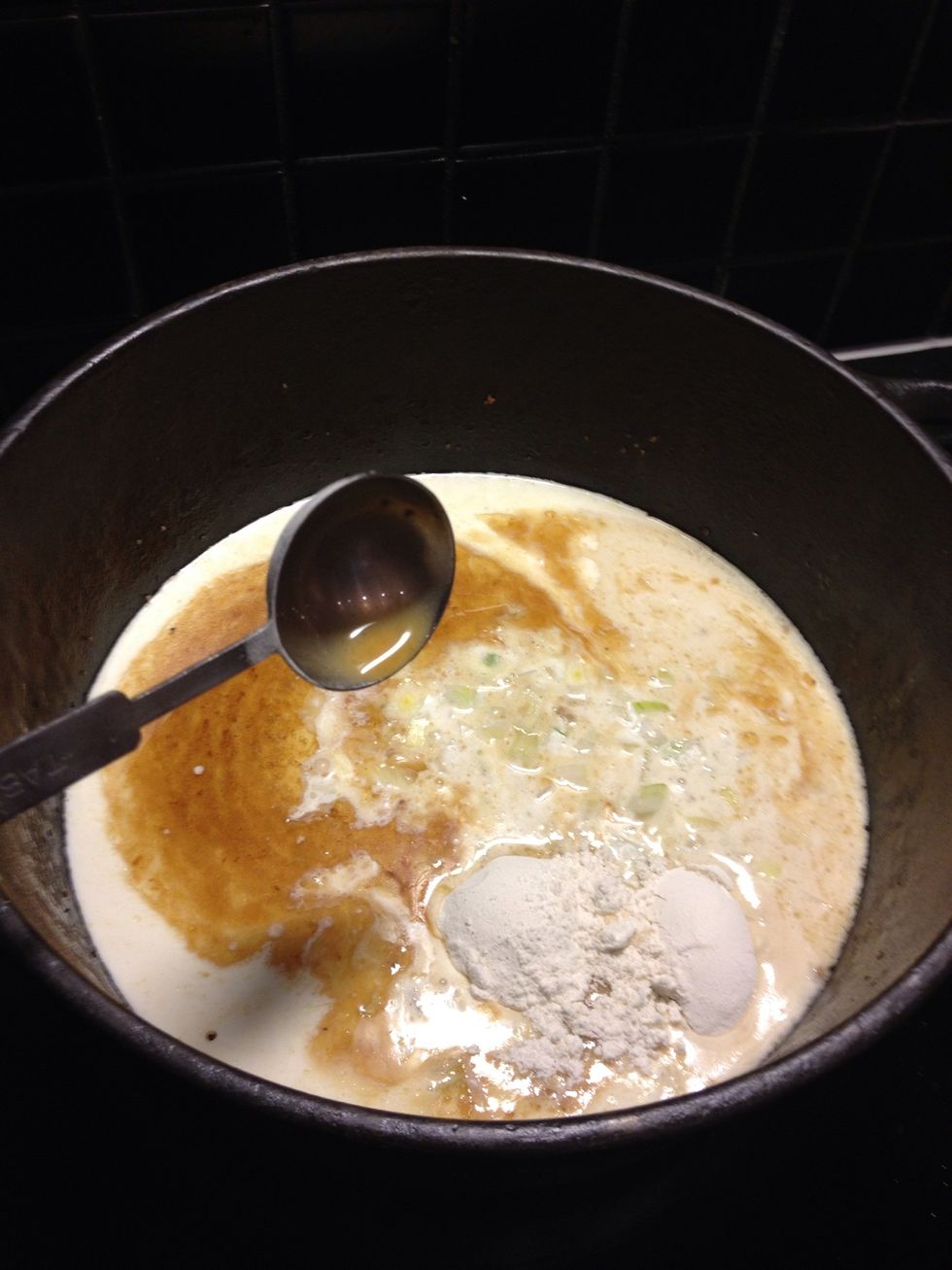 And the veal stock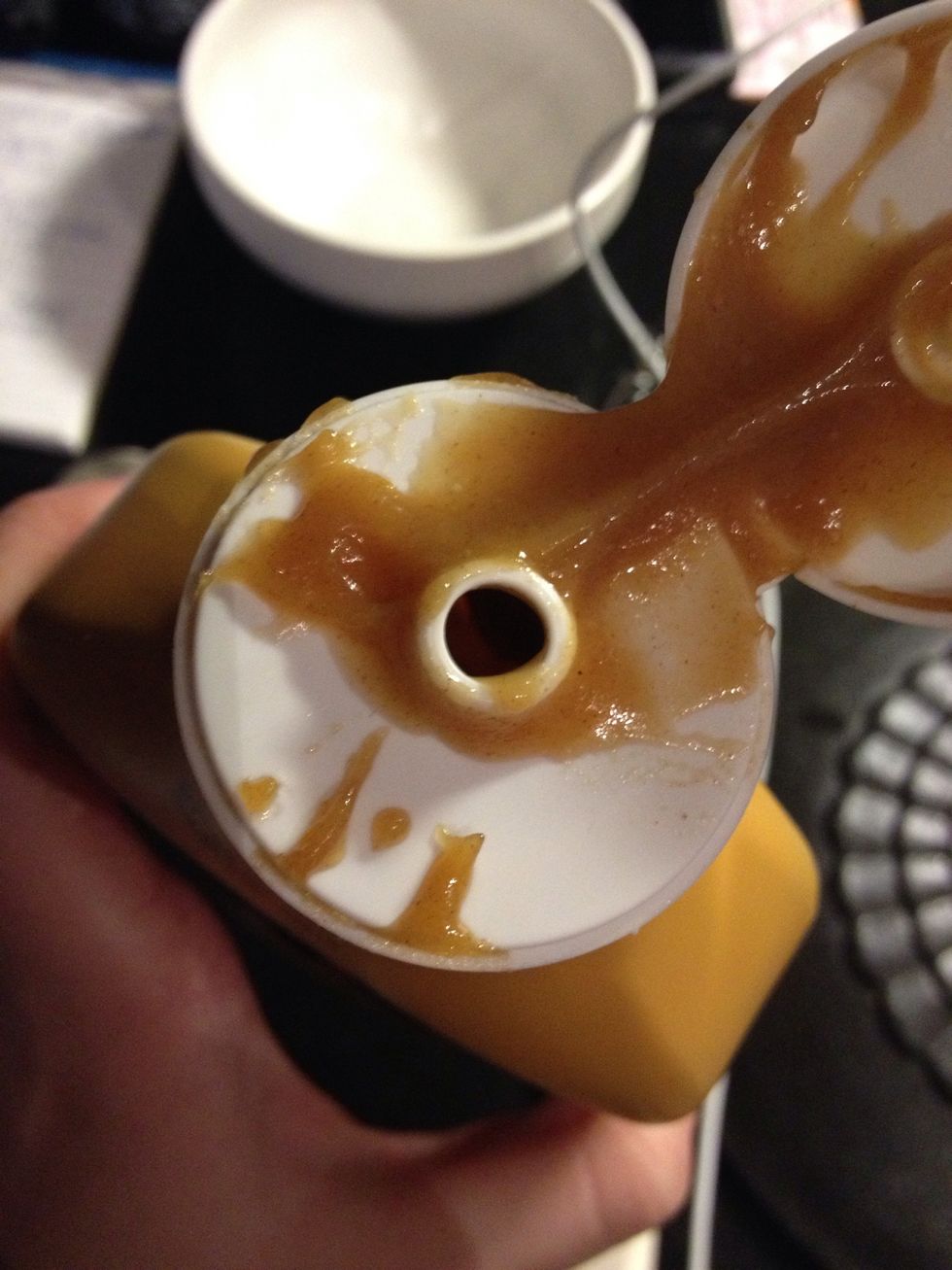 Then the sticky mustard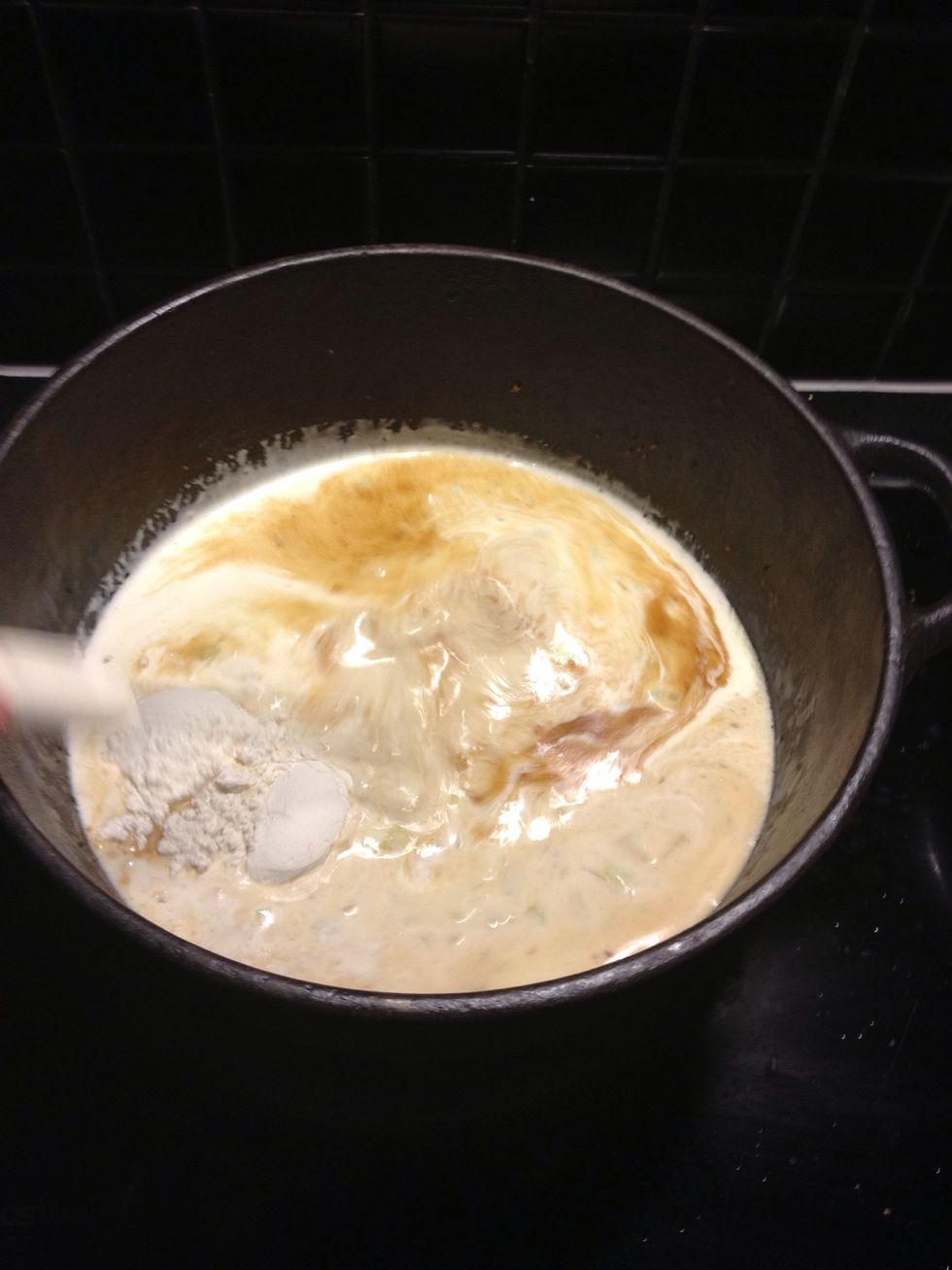 Whisk the ingredients together while it's bringing to boil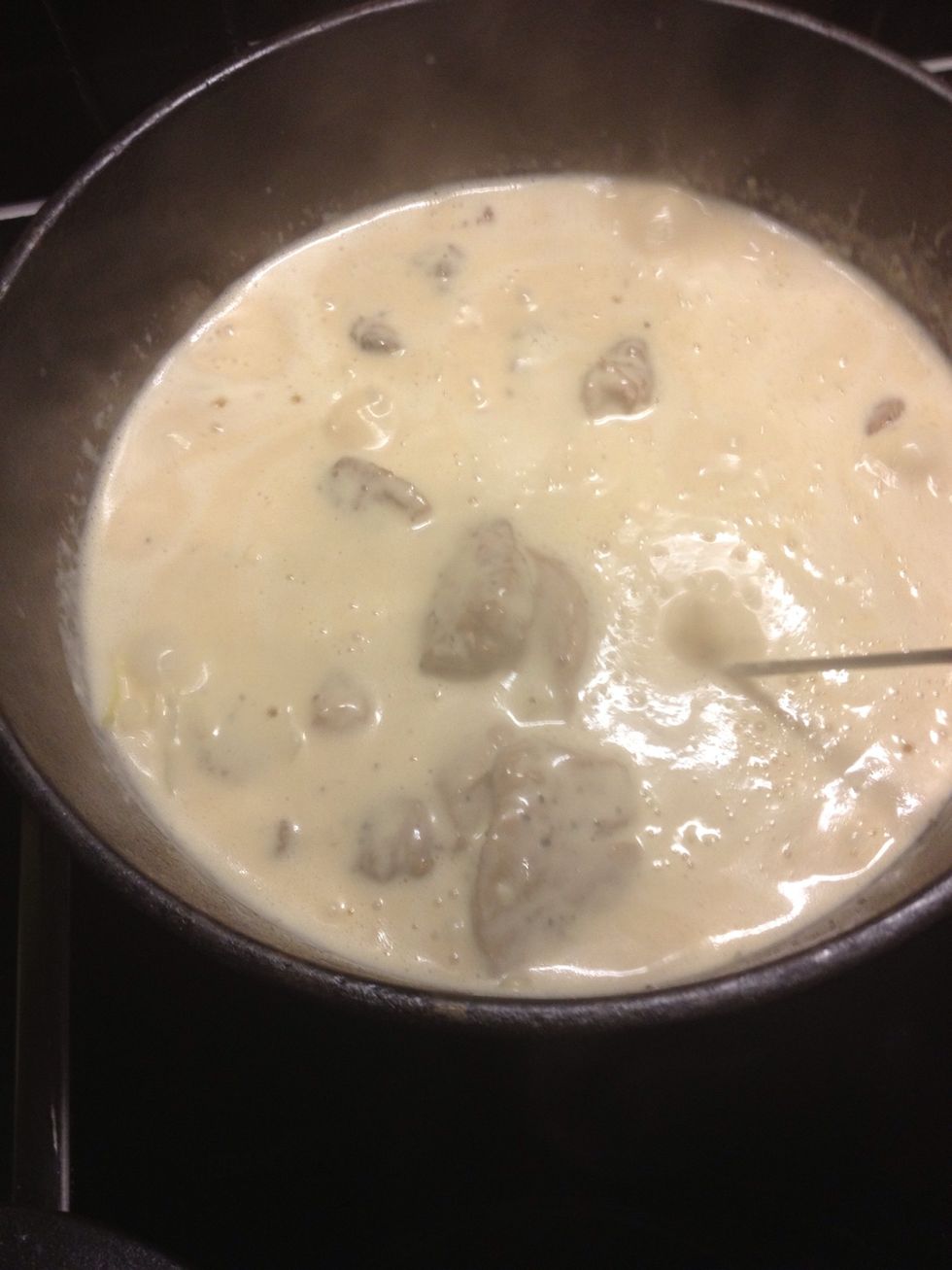 When it's boiling: throw in the pork and keep boiling it but on a lower heat for 3-5 minutes. While it's boiling you can grate the cheese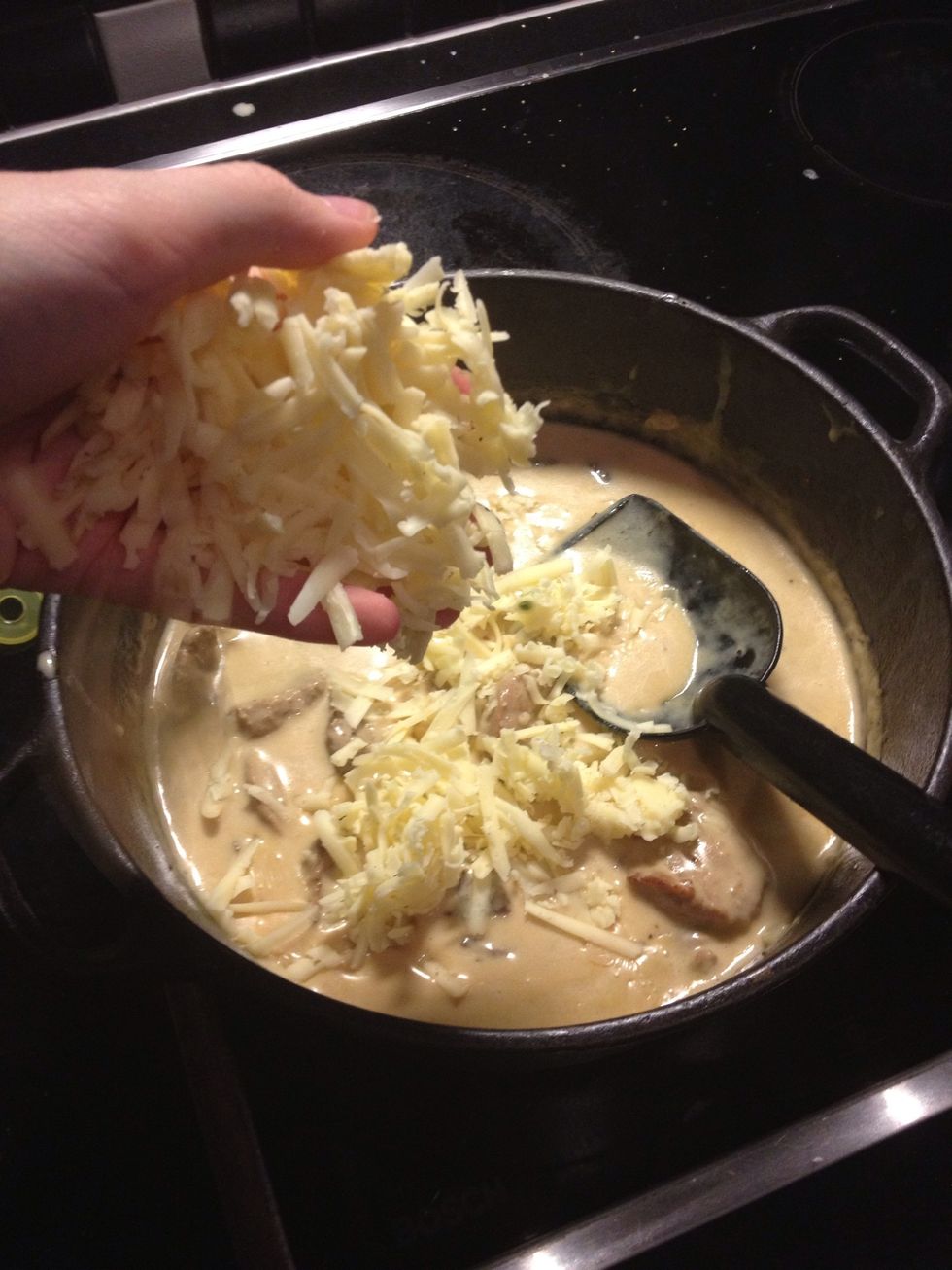 When it have gone 3-5 minutes, drag the pot away from the heat, put in the cheese and stir til' melted
Serve with the rice and a salad. Bon apetit! 😊
1/5kg pork filet
2.0 yellow onions
2.0 garlic cloves
2.0c cream
4/5c dry white wine
2.0Tbsp flour
4.0Tbsp veal stock
2.0Tbsp mustard
4/5c priest cheese
salt
pepper
salad (optional)
rice (optional)