Designed by Sachiko Kogure. Each level of tree has 3 shelves. You can make as many levels as you want.
130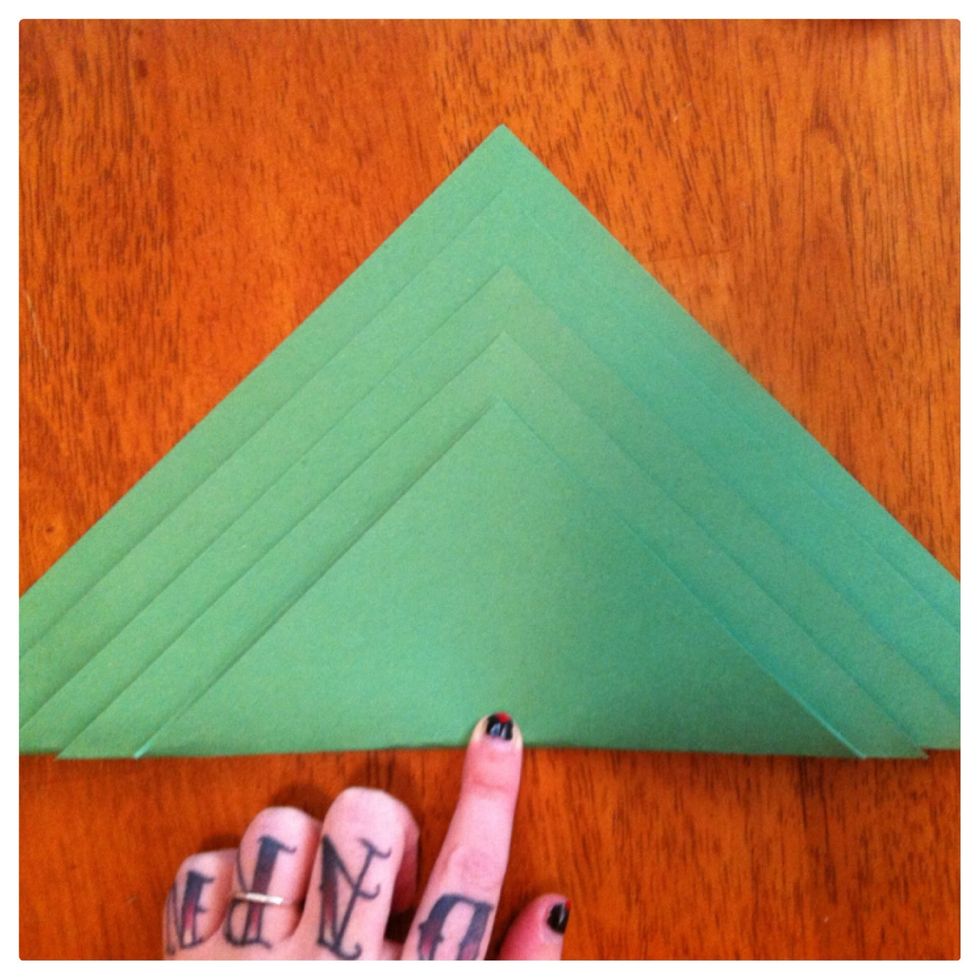 You will need a square of paper for each level of tree an inch apart in size). I used 5 (9, 8, 7, 6, 5 inches). Plus one square for the trunk that is same size as largest square in tree (9" for mine).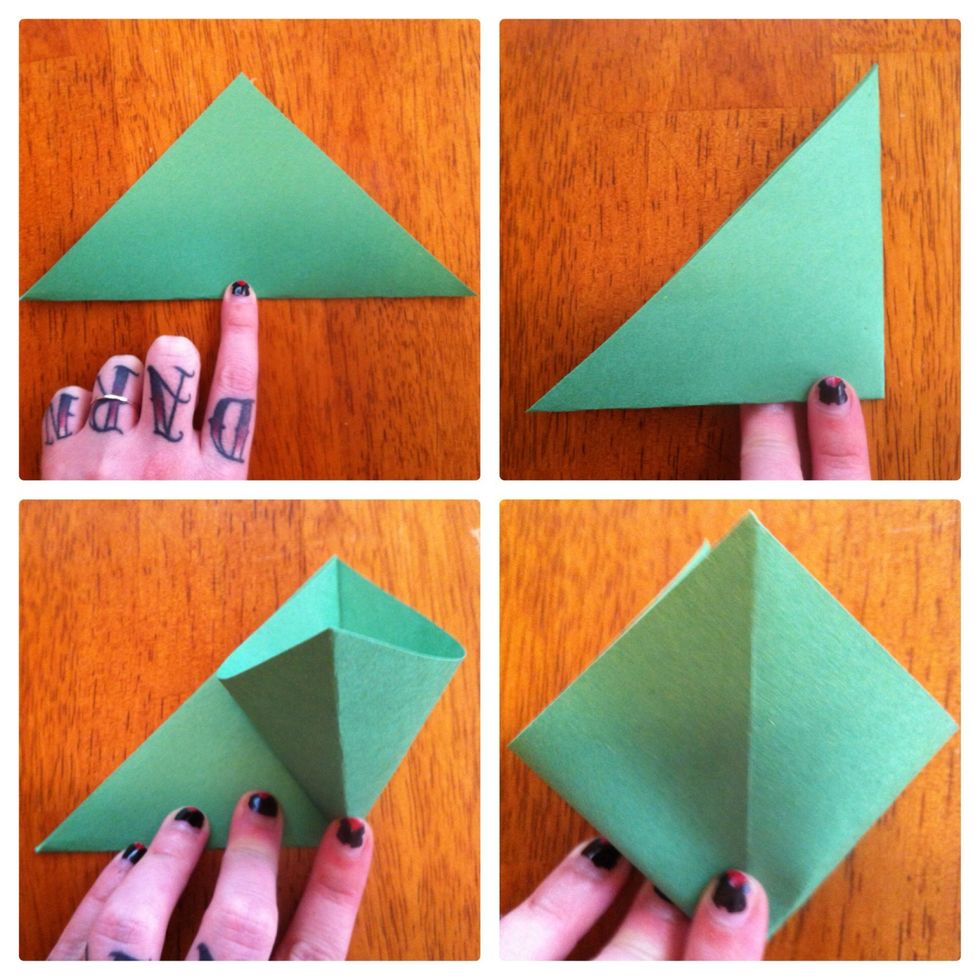 Fold in half diagonally. Fold in half. Raise up top flap & squish flat. Repeat on back. This is called a square base. You will use this for trunk later.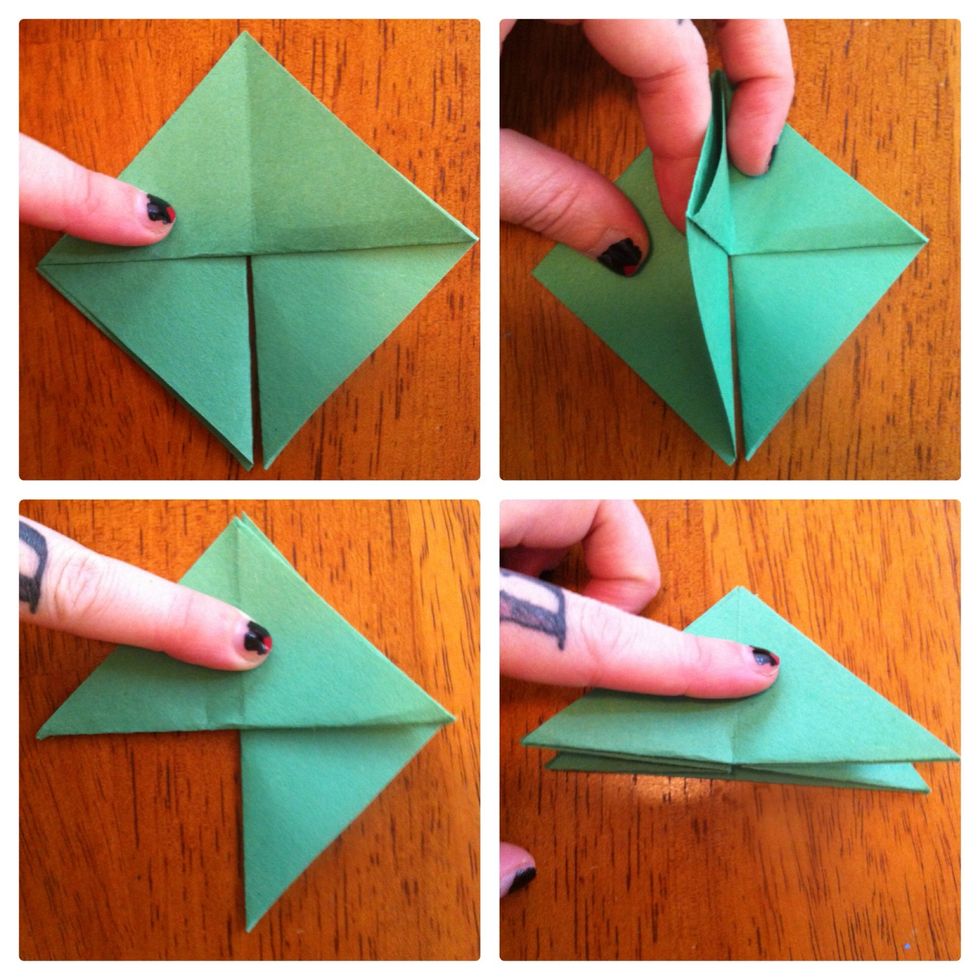 Fold bottom tip to top tip. Repeat on back. Flip the layers (like turning page in book) & repeat.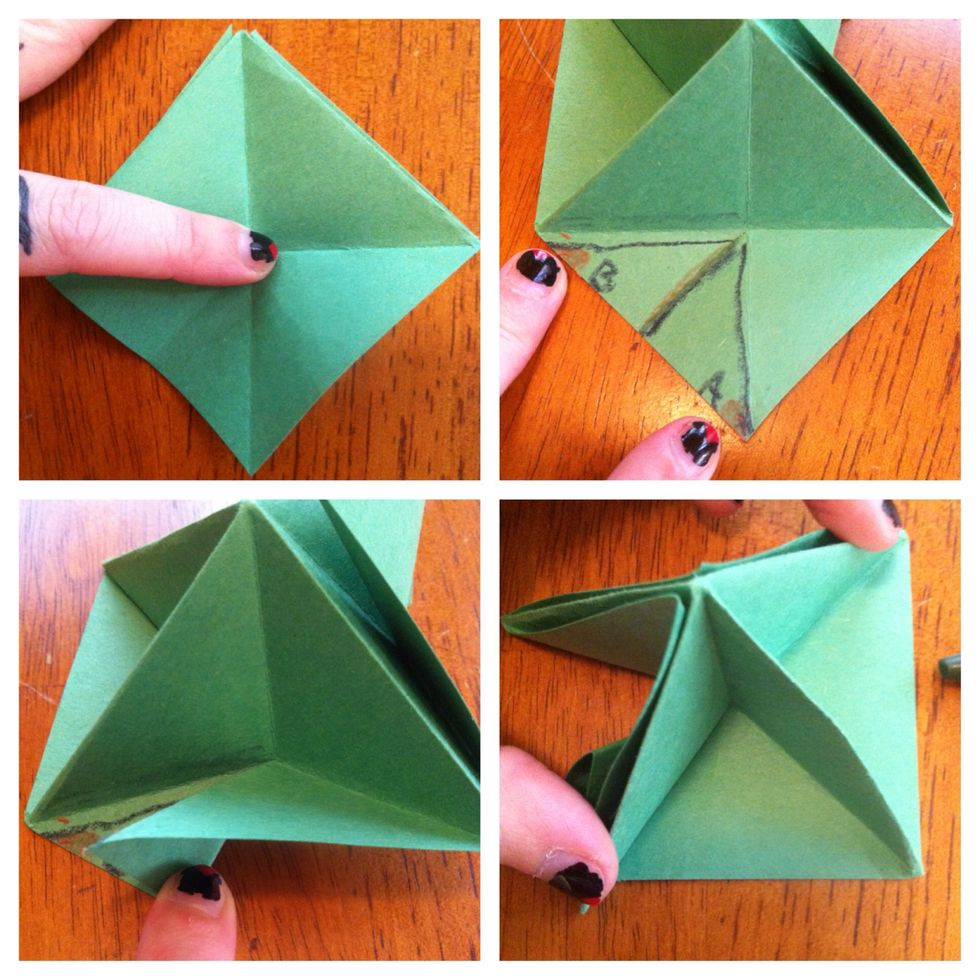 Unfold the last fold you made. You're looking at a diamond shape now. You're going to fold that bottom left triangle in half (make A go to B).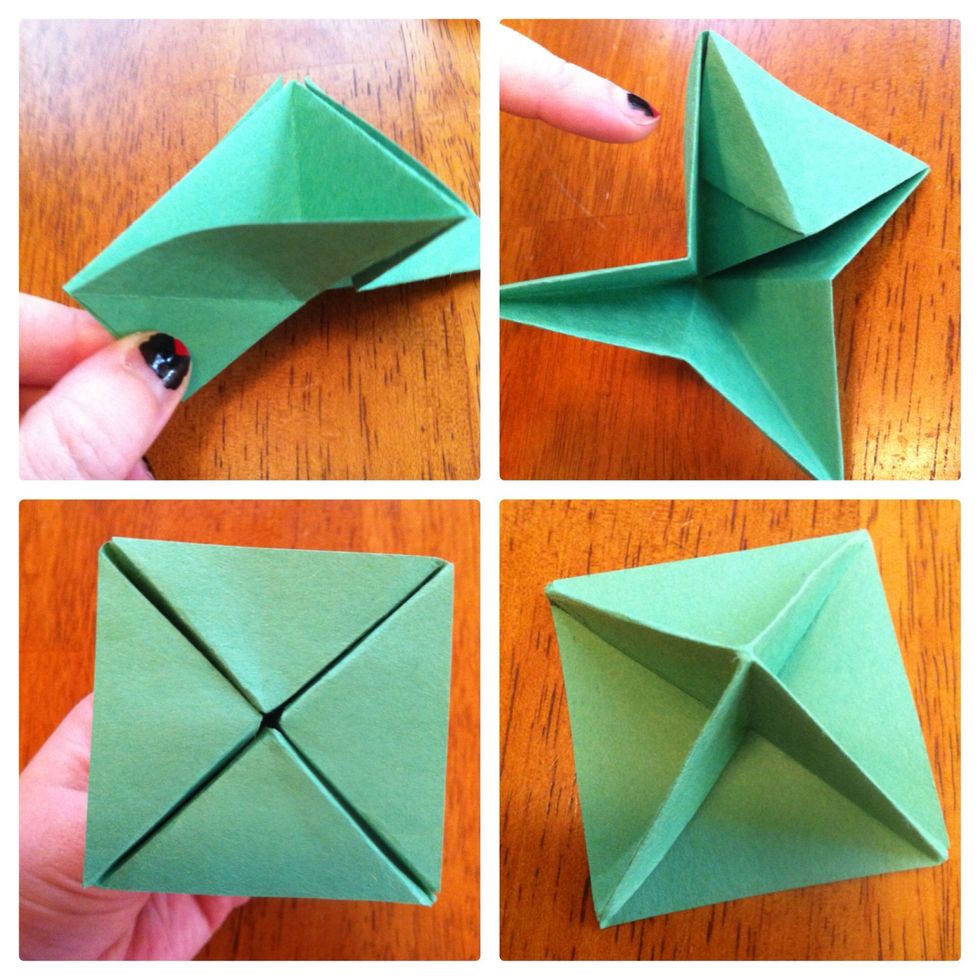 Take that triangle I'm pinching & turn over to look at bottom. Now stick that guy into pocket under there. You just created a shelf. Repeat this exactly the same for the other 3; counter clockwise.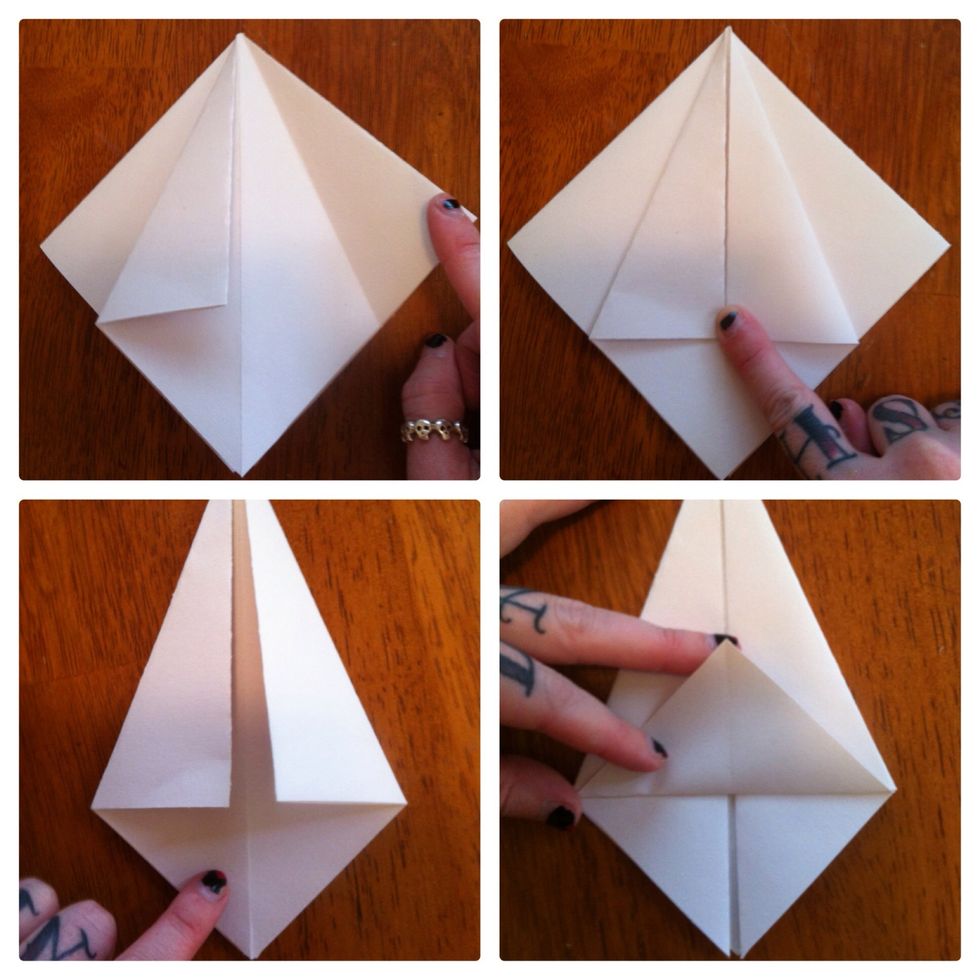 Make however many tree levels you want repeating all those previous steps. Make square base for trunk. Fold top corners to center. Repeat on back. Now take the bottom triangle & crease up.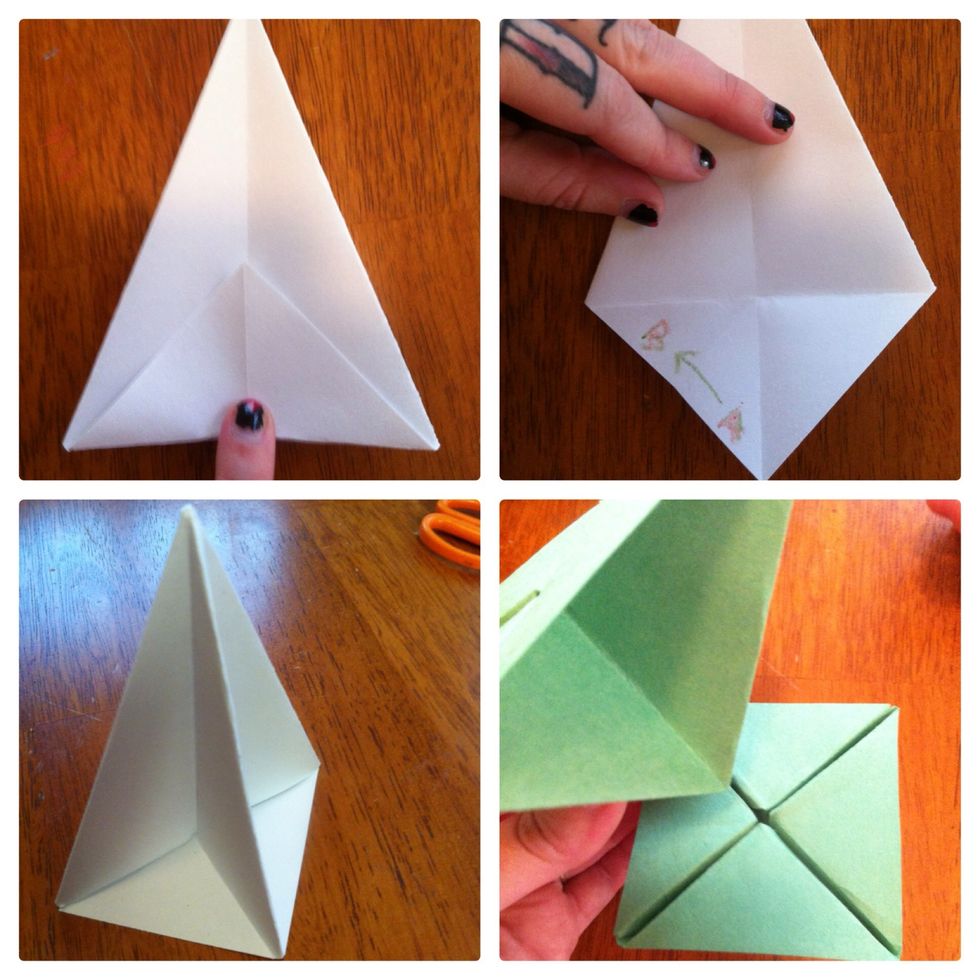 Fold that bottom triangle up for all 4. Now repeat that shelf-making process you did for tree levels; matching A to B. To make tree just push all the pieces together however far down you like.
Decorate if you like. I'm going to have to make a larger tree or tinier ornaments for mine! This one is about 10-11 inches tall. You can vary the height depending on how much you push parts together.
Ellie Kneeland
ℓᎥƘƎ ᗩИ ⚙C̤̈✞⚙ƤυƧ ⚙И Я⚙ℓℓƎЯ ƧƘᗩ✞ƎƧ\nThese are not my designs; I'm just trying to keep origami alive. Please enjoy & pass along what you learn. ?ellie