How to make an easy, hearty tomato vegetable soup
Make an Easy, Hearty Tomato Vegetable Soup
1162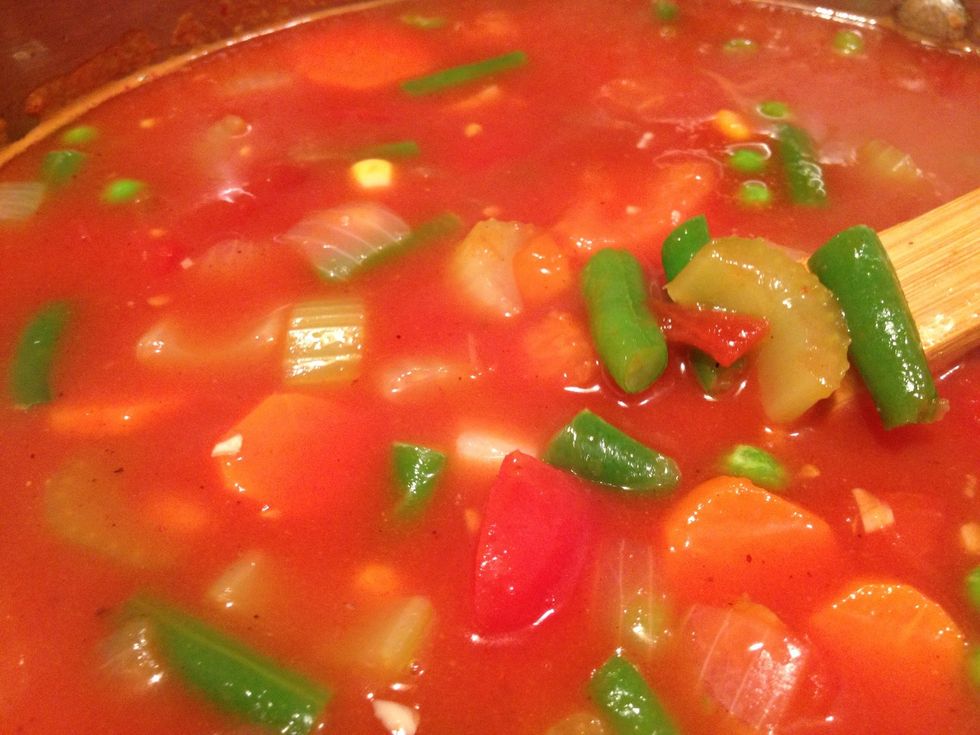 Here is a great easy recipe for a delicious tomato vegetable soup! This is one of the few recipes where I "cheat" a little by using some frozen and ready made ingredients. But it is really delicious!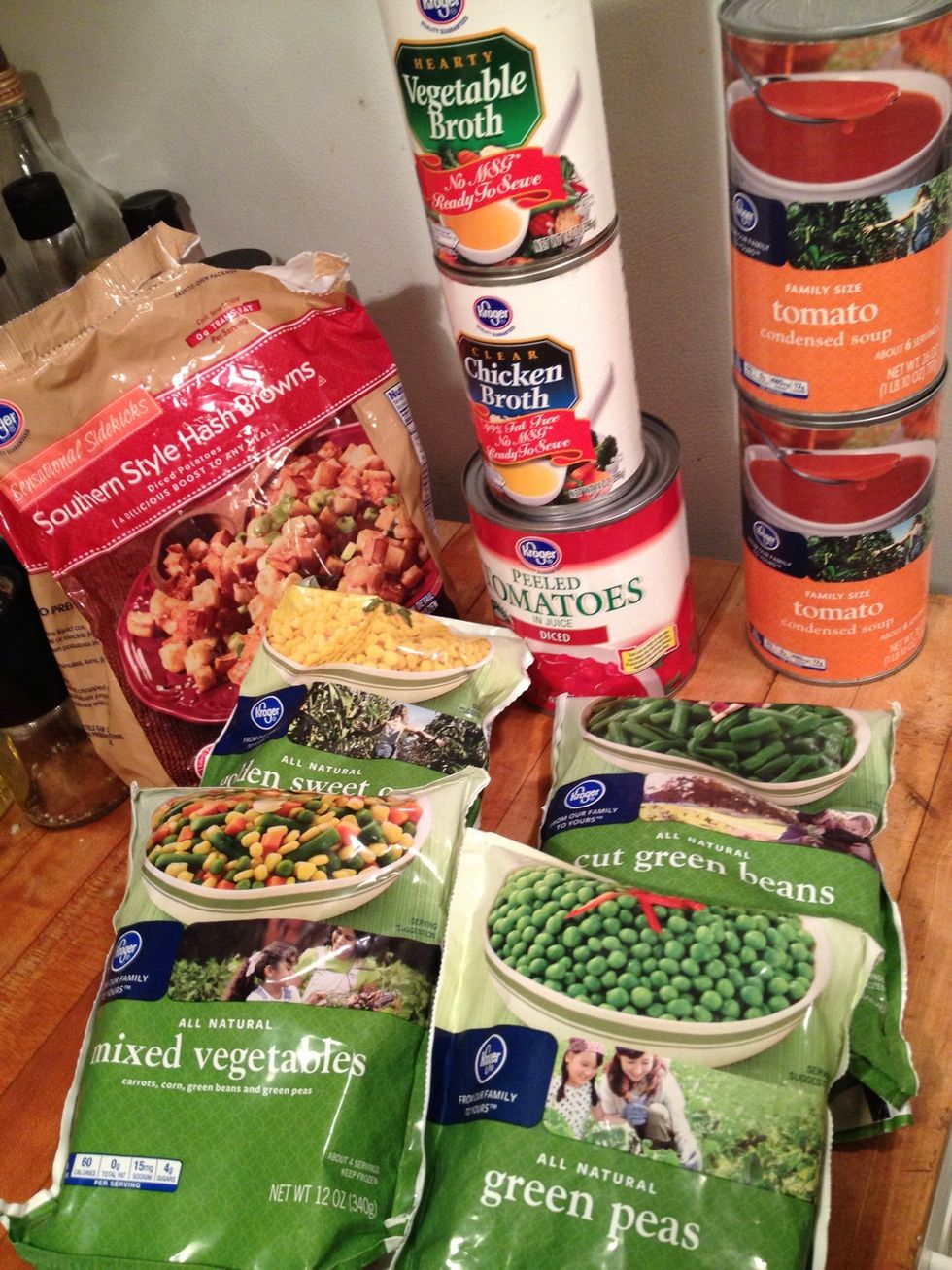 In this case I use ready made condensed tomato soup and bags of frozen vegetables and some canned chicken and vegetable broth.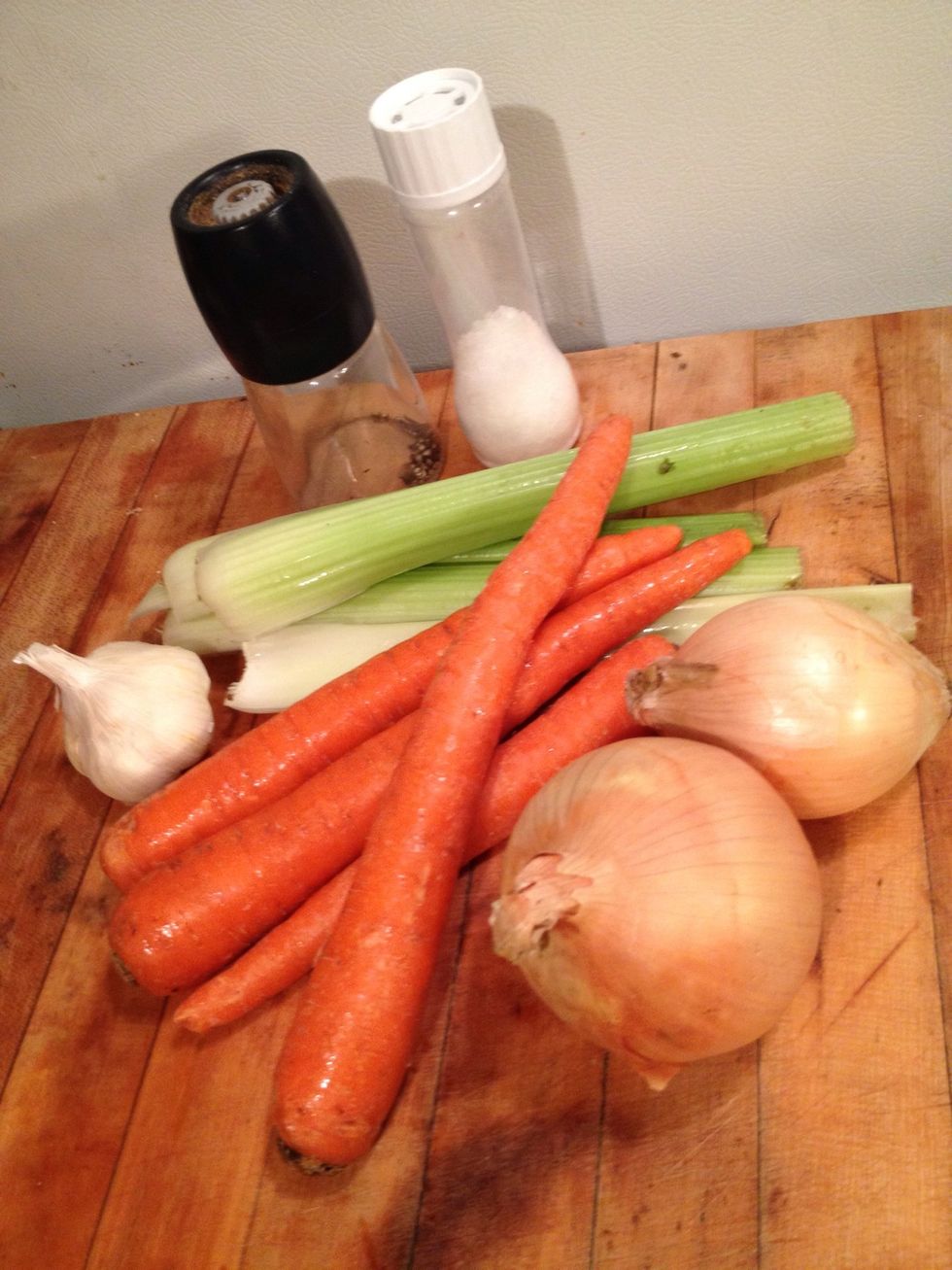 The fresh ingredients... Onion... Carrots... Garlic... Celery...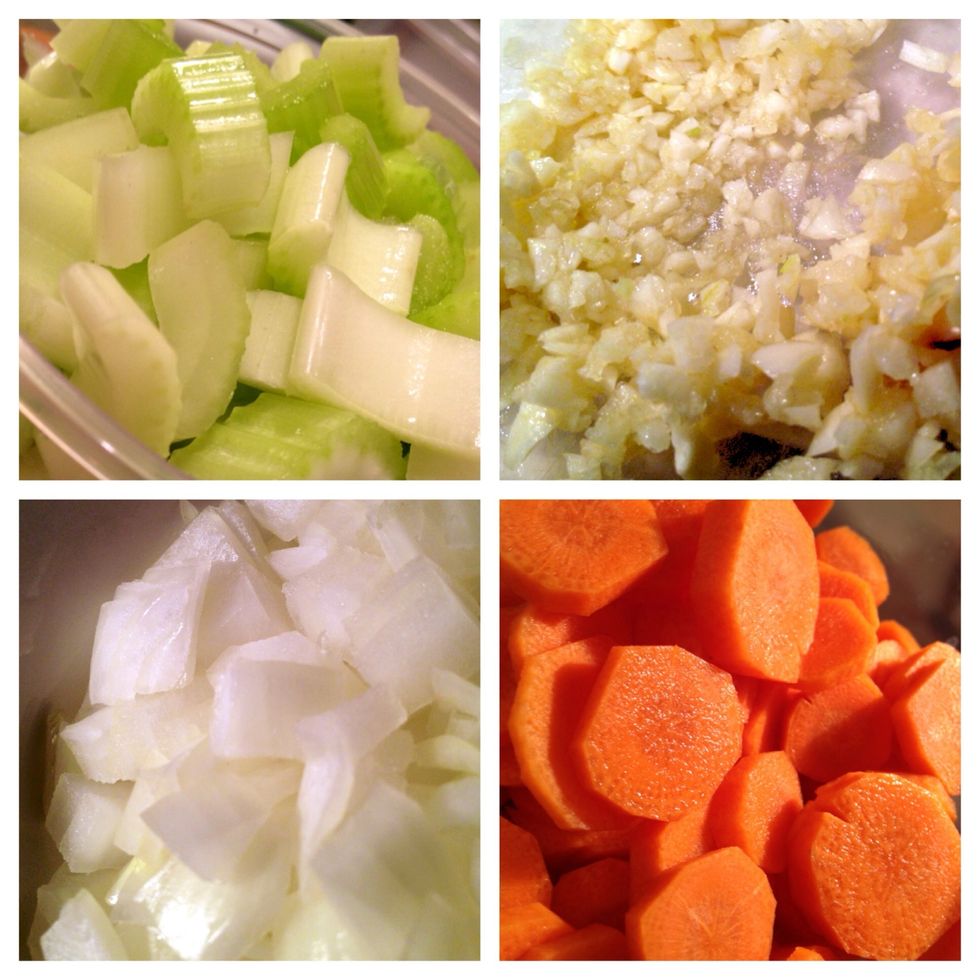 Chop your veggies.... Mince your garlic...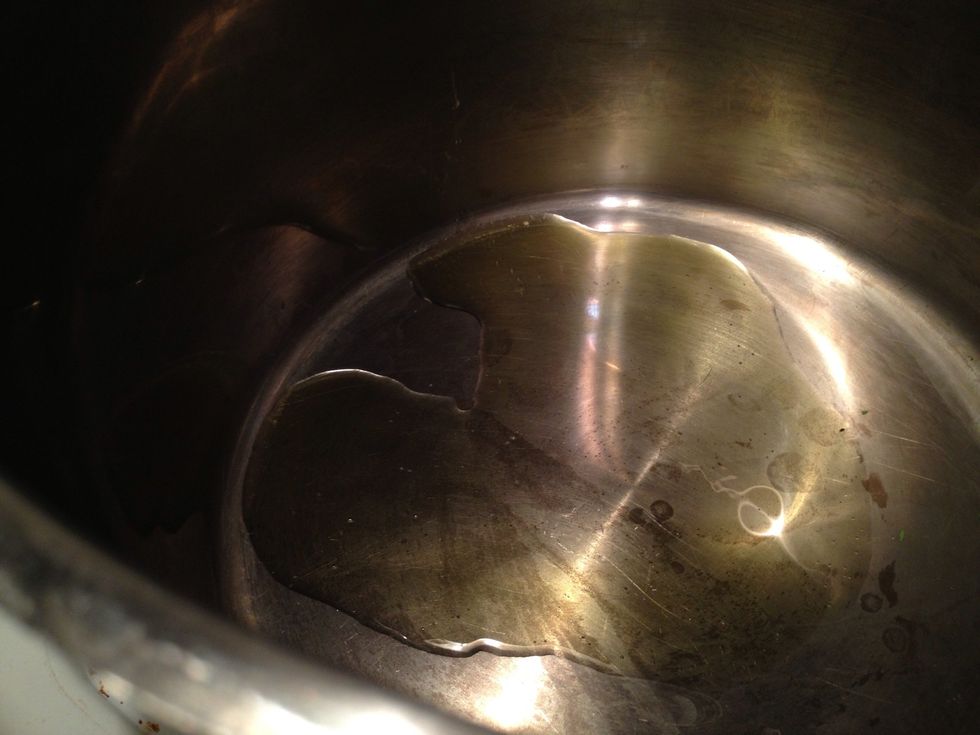 Add 2 tbsp extra virgin olive oil to a large stock pot on medium heat. This recipe makes a LOT so make sure you use a big pot.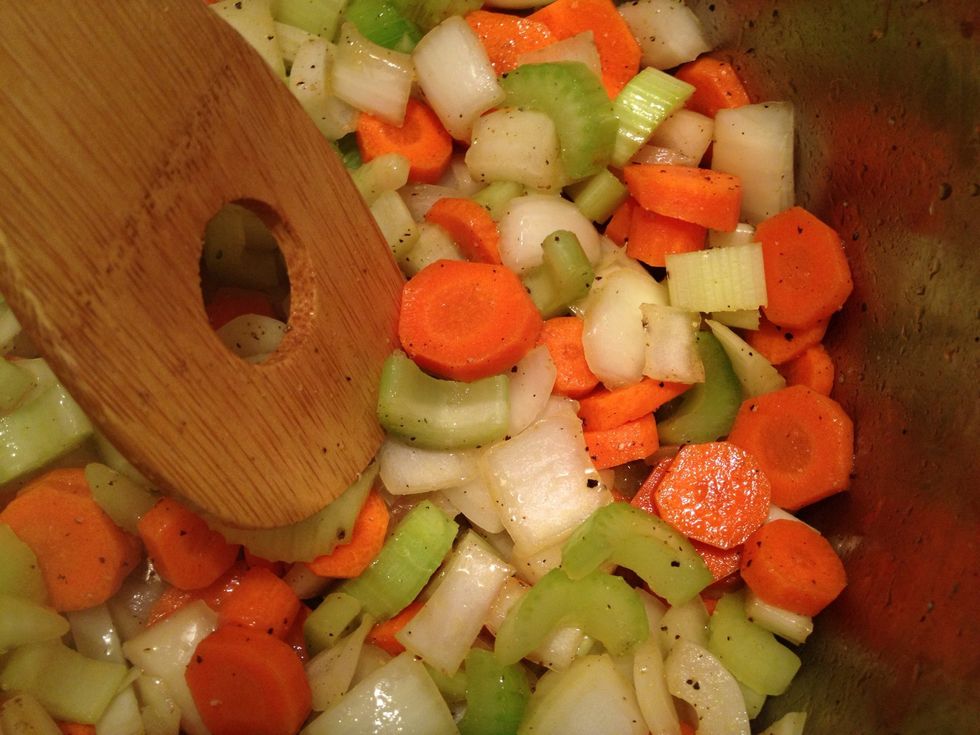 Add carrots, onion, celery to pot and cook till onions are translucent and celery and carrots are just beginning to soften.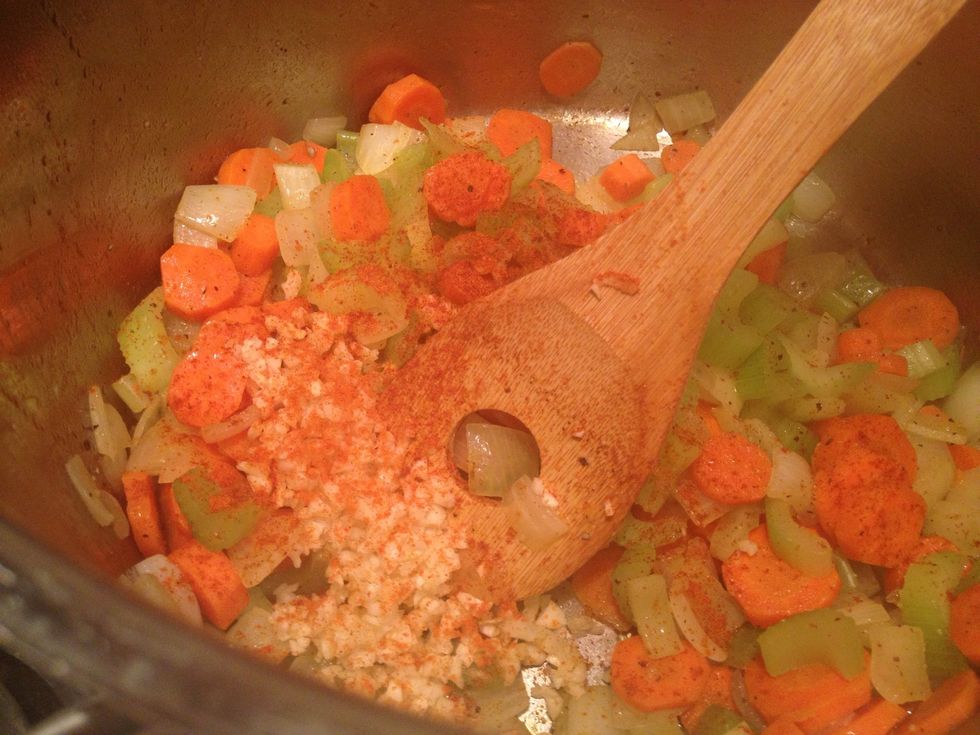 Add garlic and cayenne... Mix and cook for a minute or two. I like it spicy so I add a lot of cayenne but feel free to omit or season it to your taste.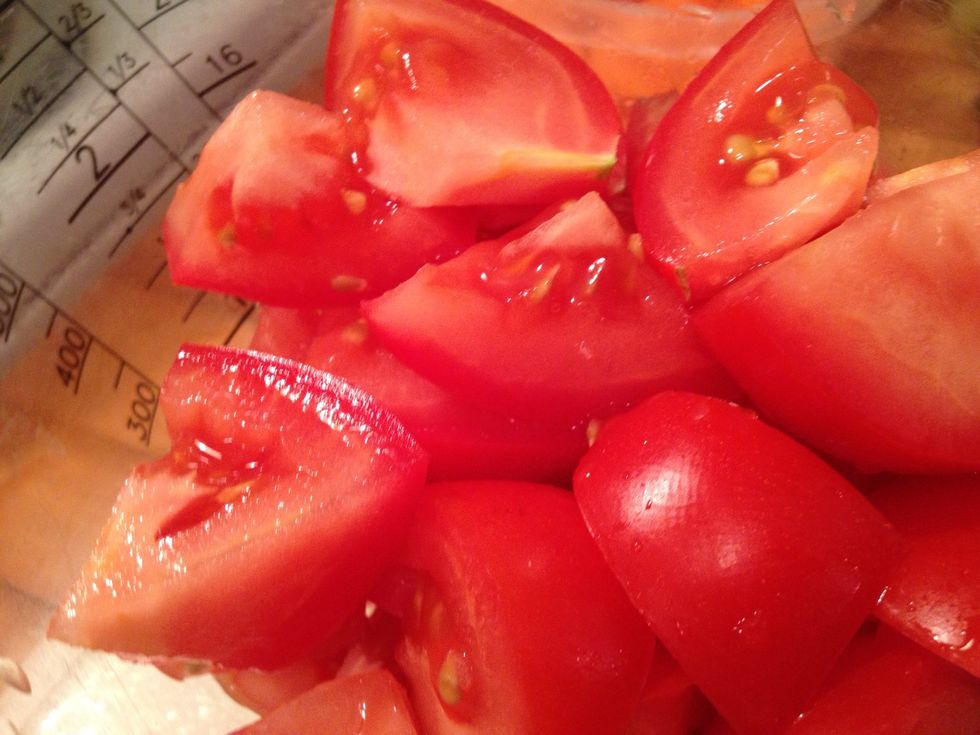 I don't always do this but, in this case I had some extra tomatoes lying around so I gave them a quick large dice and added them now.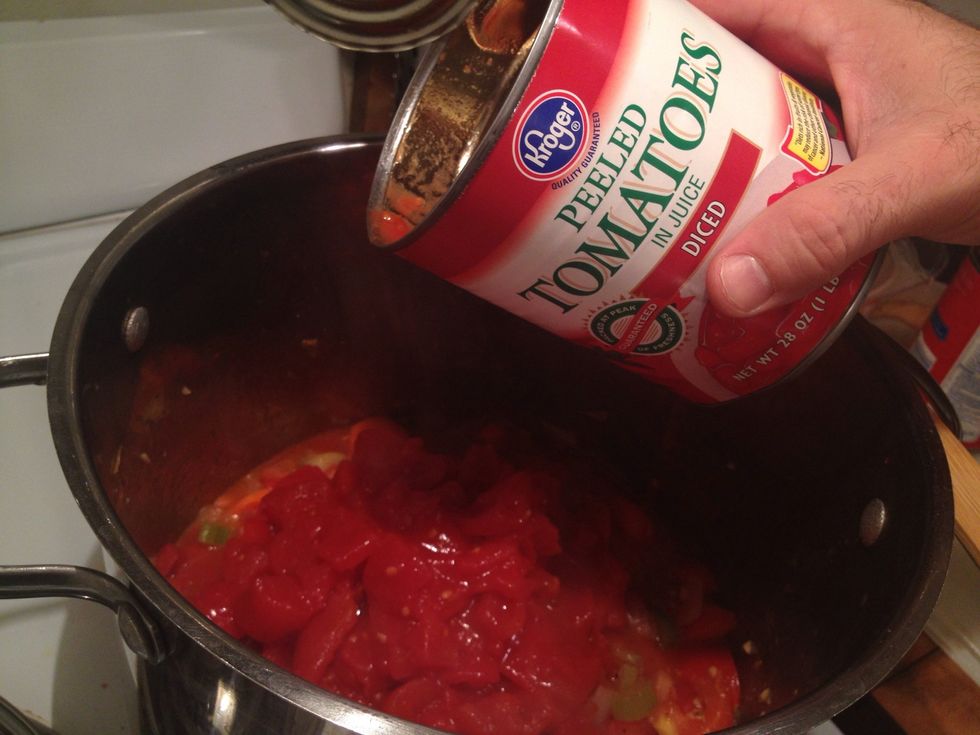 Add one 28 ounce can peeled diced tomatoes in juice. Sometimes I use whole peeled tomatoes instead.
Add both cans of tomato soup and rinse out each can by filling each empty can with water and emptying it into the pot.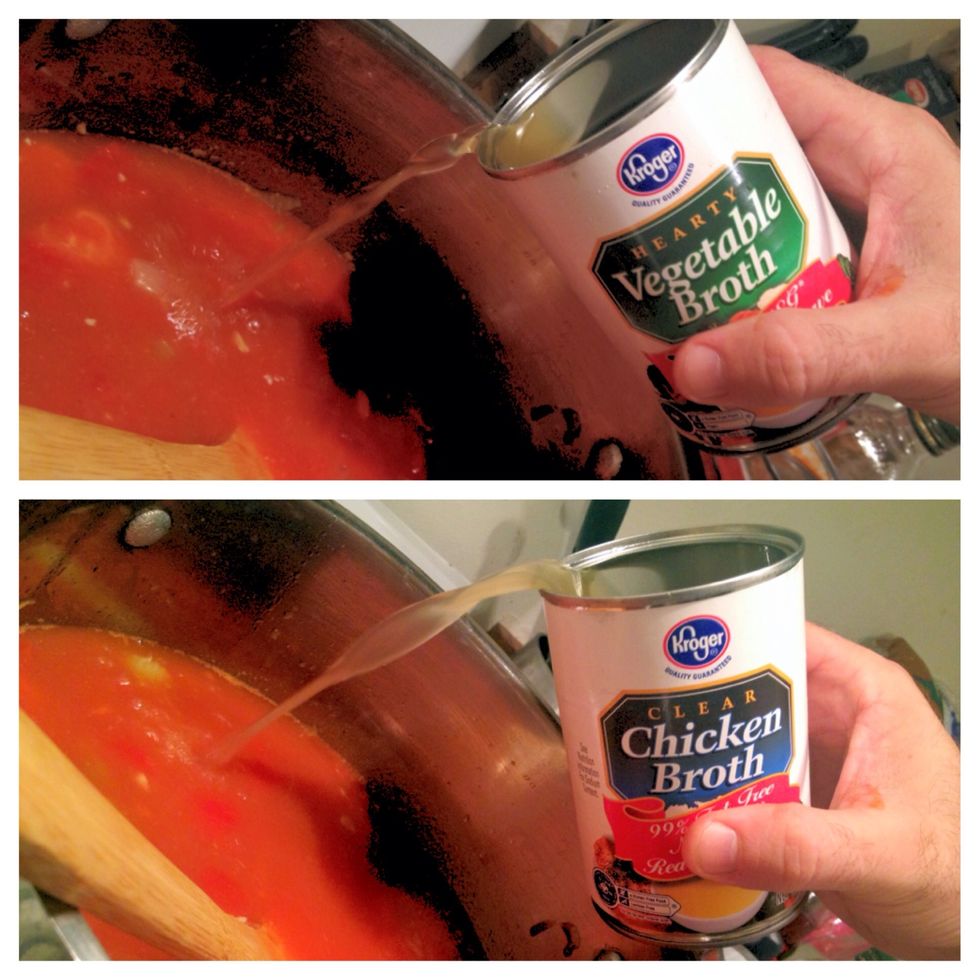 Add 1 can vegetable broth and 2 cans chicken broth. I use some chicken broth to add more flavor but if you want to keep it vegetarian you can just substitute vegetable broth.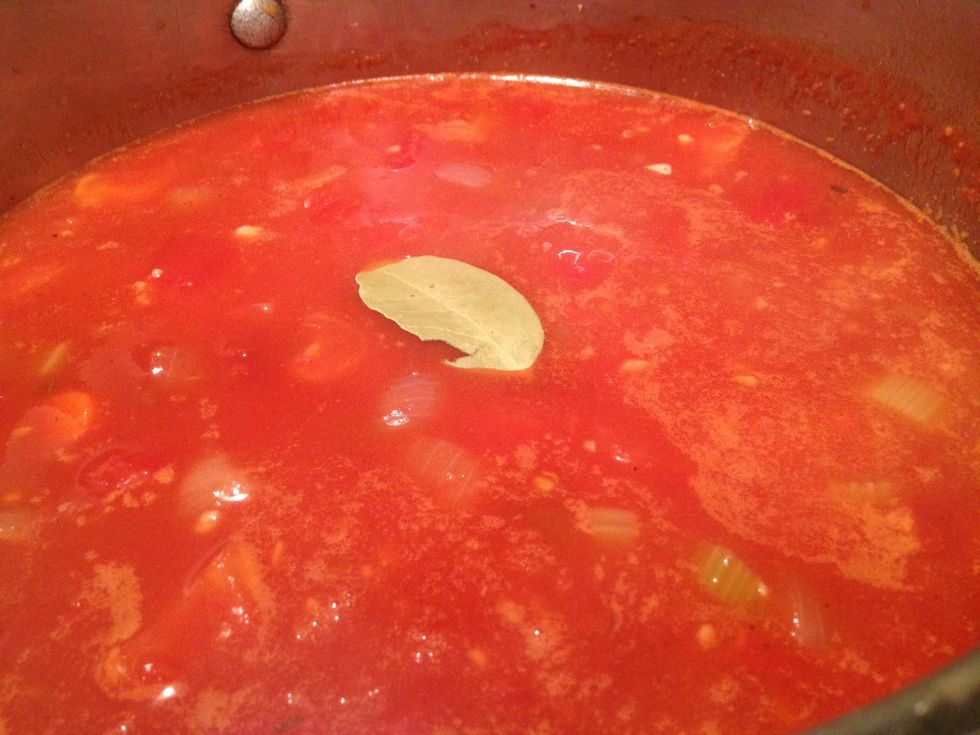 Add 1 bay leaf.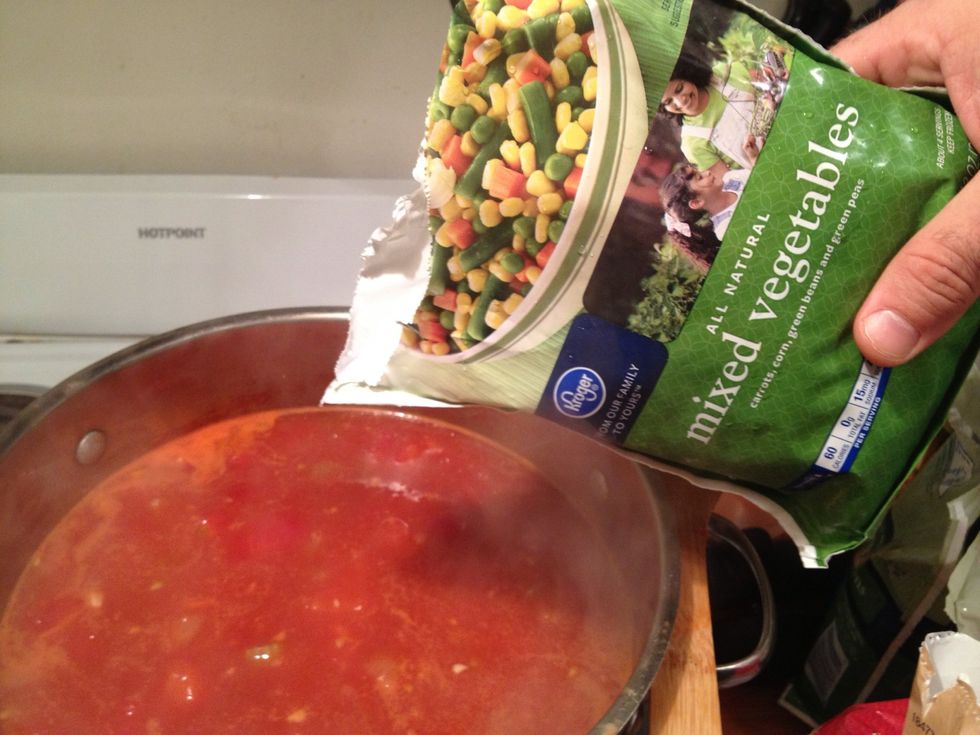 Add 1 whole package of frozen mixed vegetables.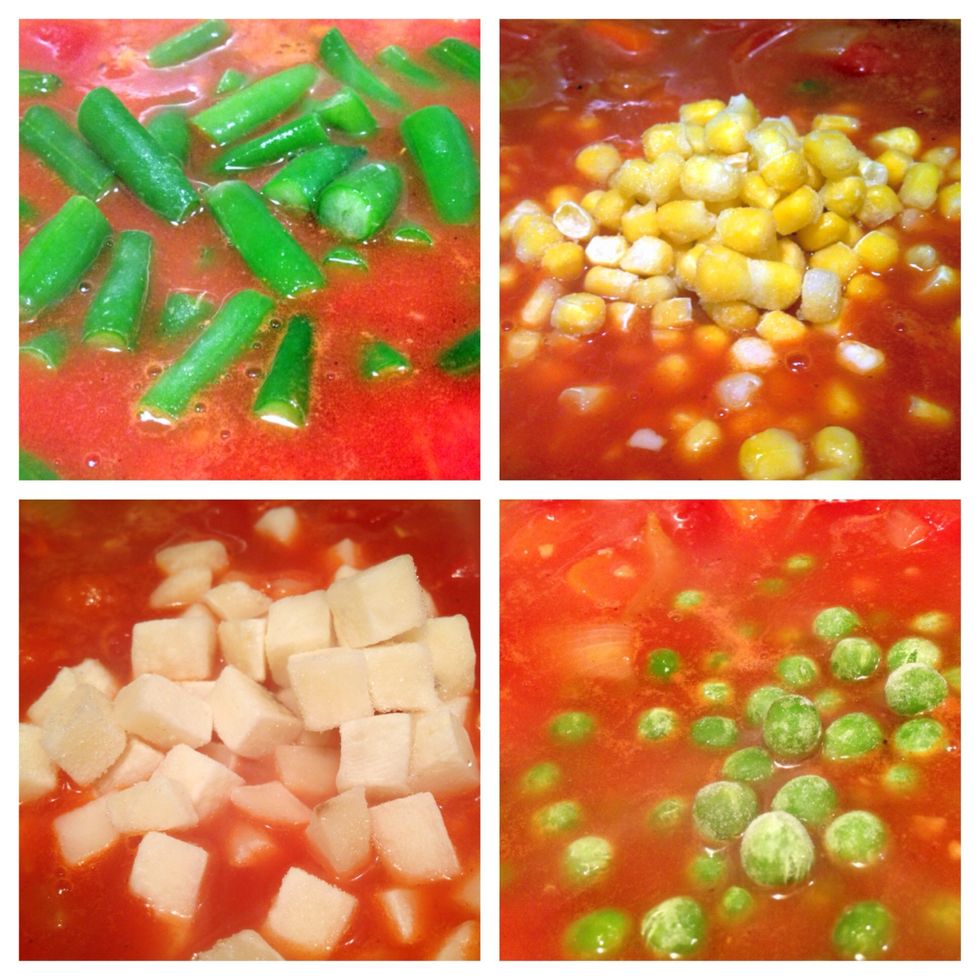 Add a whole bag of frozen green beans and half a bag each of frozen corn and frozen peas and frozen hash browns. Feel free to use the veggies and amounts that you like of course.
Mix well and simmer for 30-40 minutes then serve! Enjoy! This makes a LOT so, put the extra in Tupperware and put it in the freezer to enjoy later! :)
2 family size condensed tomato soup cans
1 large 28 oz. can diced tomatoes
1 bag frozen mixed vegetables
1/2 bag frozen peas
1/2 bag frozen peas
4 stalks celery
4 carrots
2 med. yellow onions
4-6 cloves garlic
Salt and pepper
Cayenne pepper (opt)
1 bag frozen green beans
1 can vegetable broth
2 cans chicken broth (or 2 More vegetable)
1-2 cups water
1 - 1 1/2 cups frozen hash brown potatoes
1 bay leaf