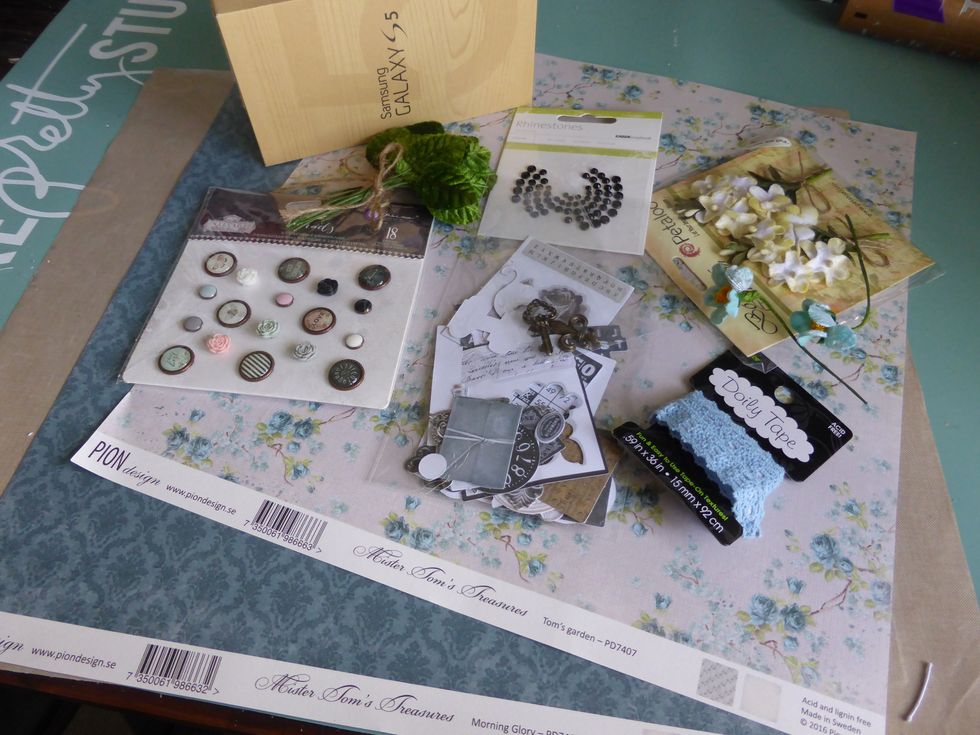 This is what was left of my July kit, I paired this with an old phone box to create a gift box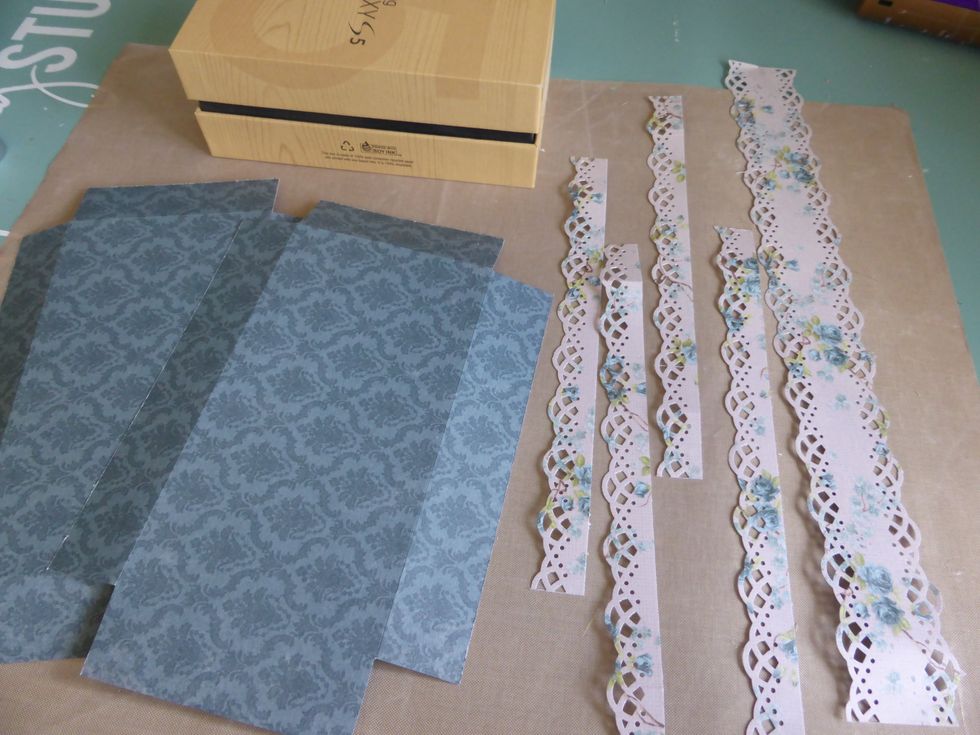 I cut the Pion Mister Tom's Treasures Morning Glory paper to fit the main surface of the box. Then I used a lace punch to make strips form the Tom's Garden paper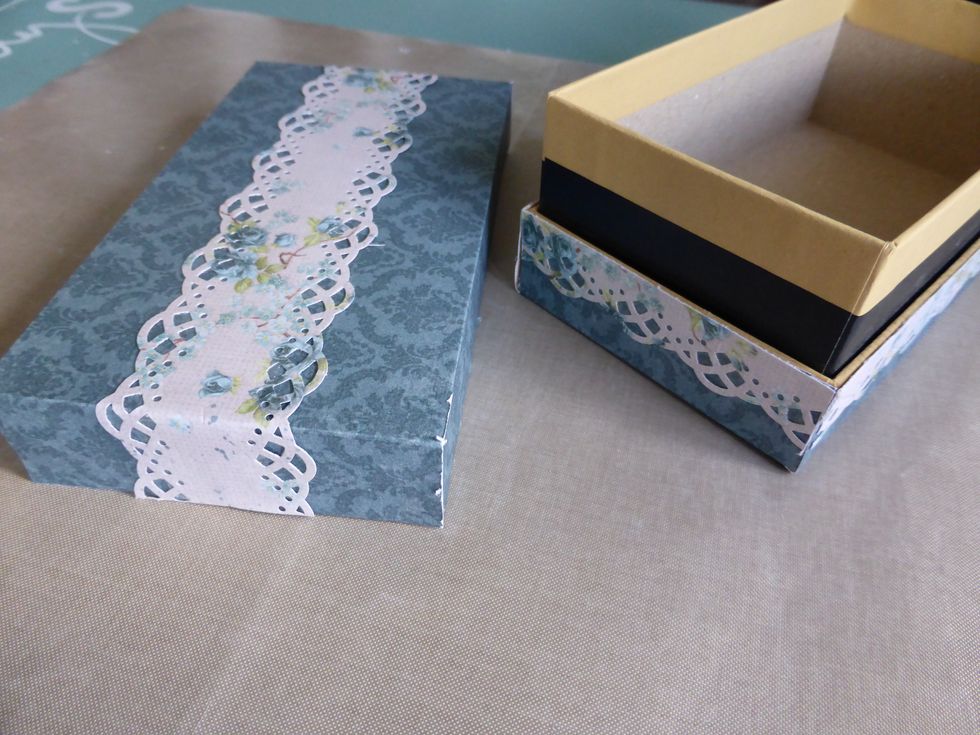 I glued the papers to the box. With the large double lace strip on the top of the box and the smaller lace strips around the edge of the bottom part of the box.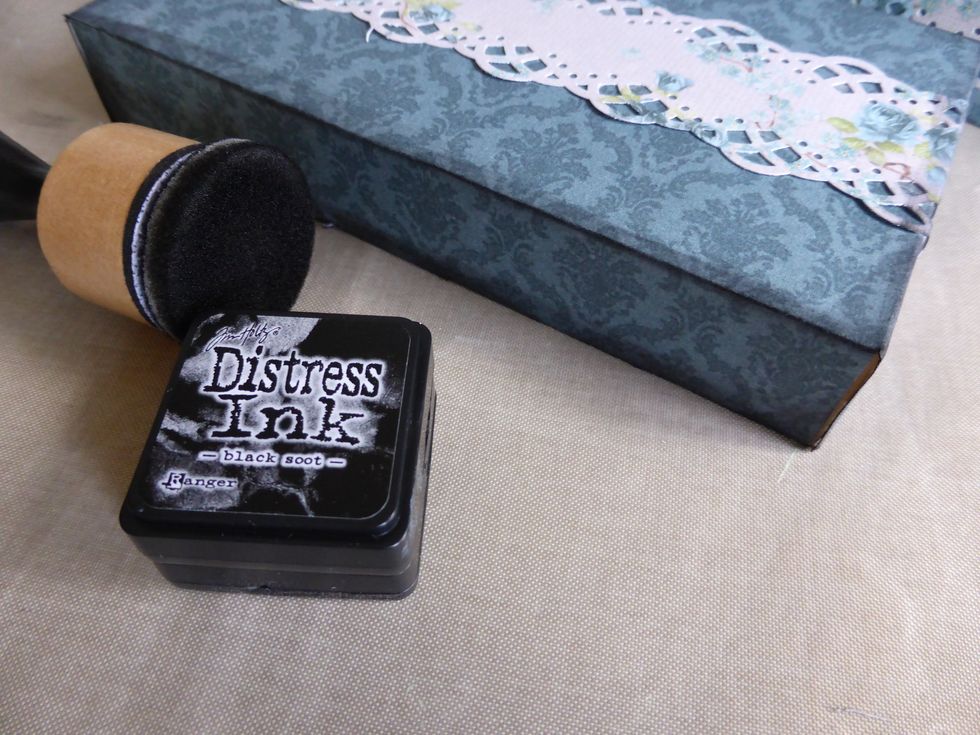 I added black distress ink to all edges of the box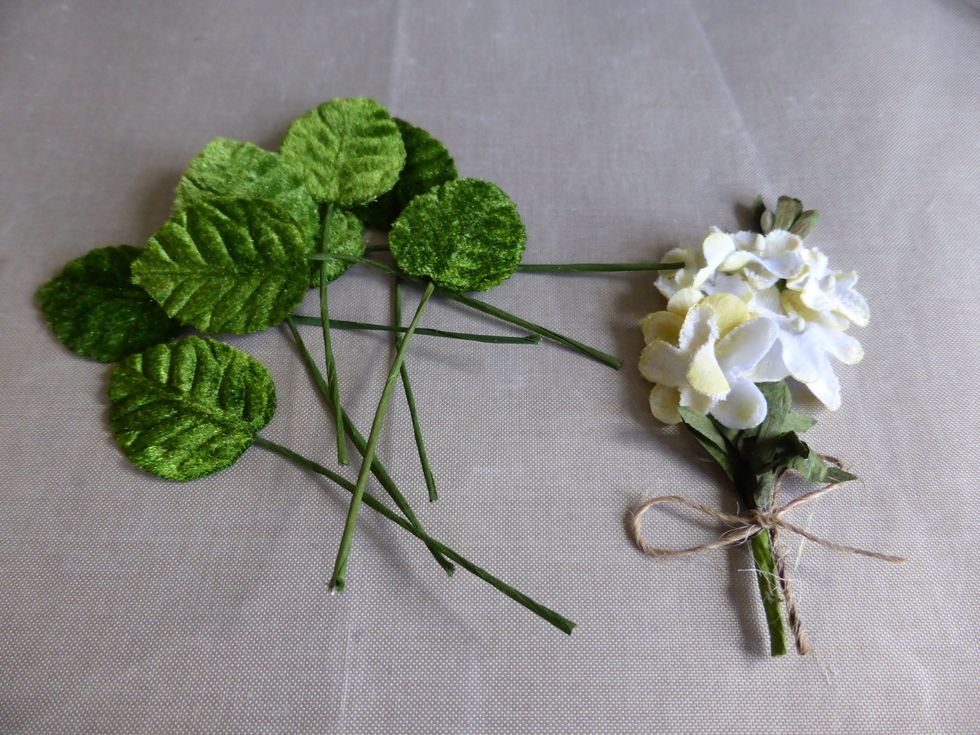 I took the Petaloo Velvet Lilacs in white from the main kit and the leaves from the two Petaloo blossoms packs in the flower add on kit.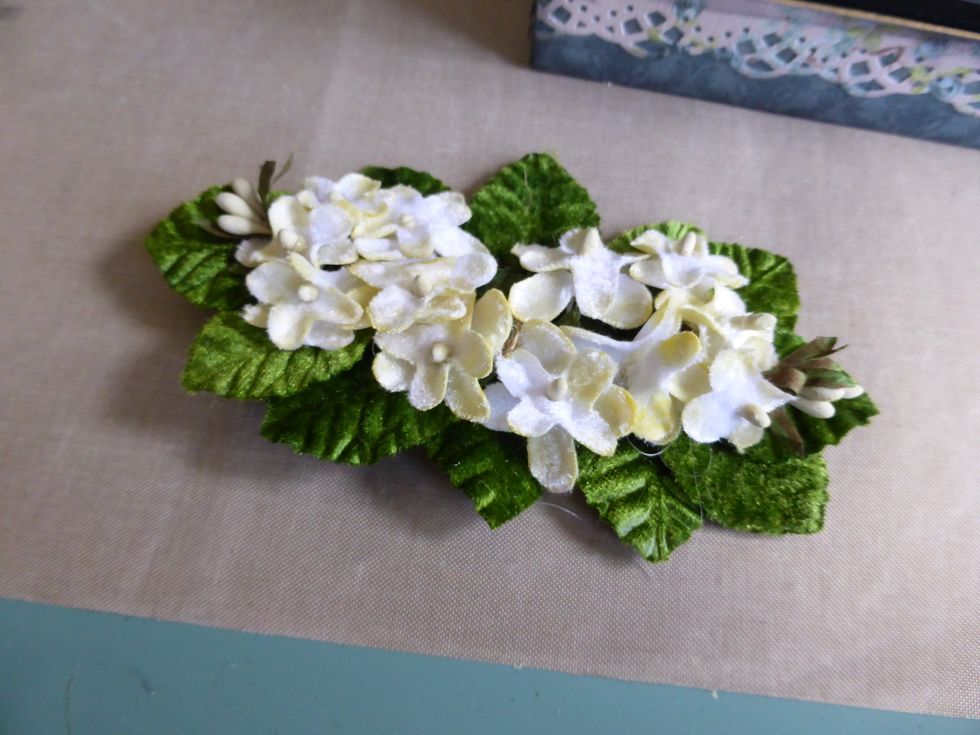 I made a flower arrangement by winding the wire stems on the leaves together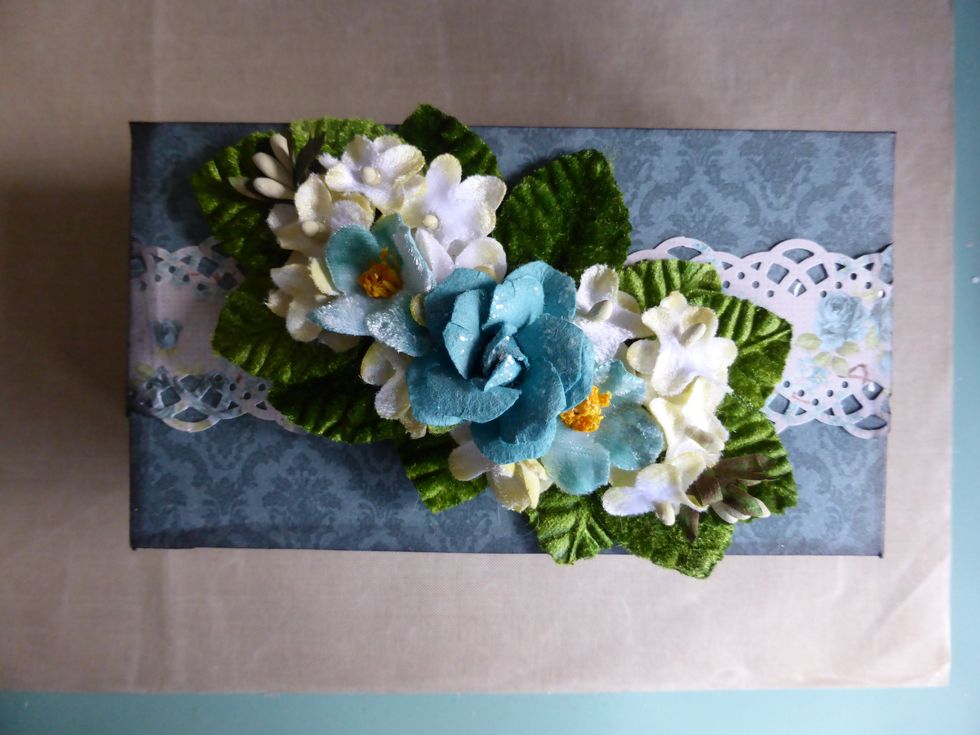 I glued this to the top of the box and added two teal Petaloo blossoms from the flower add on pack plus a larger teal flower from my stash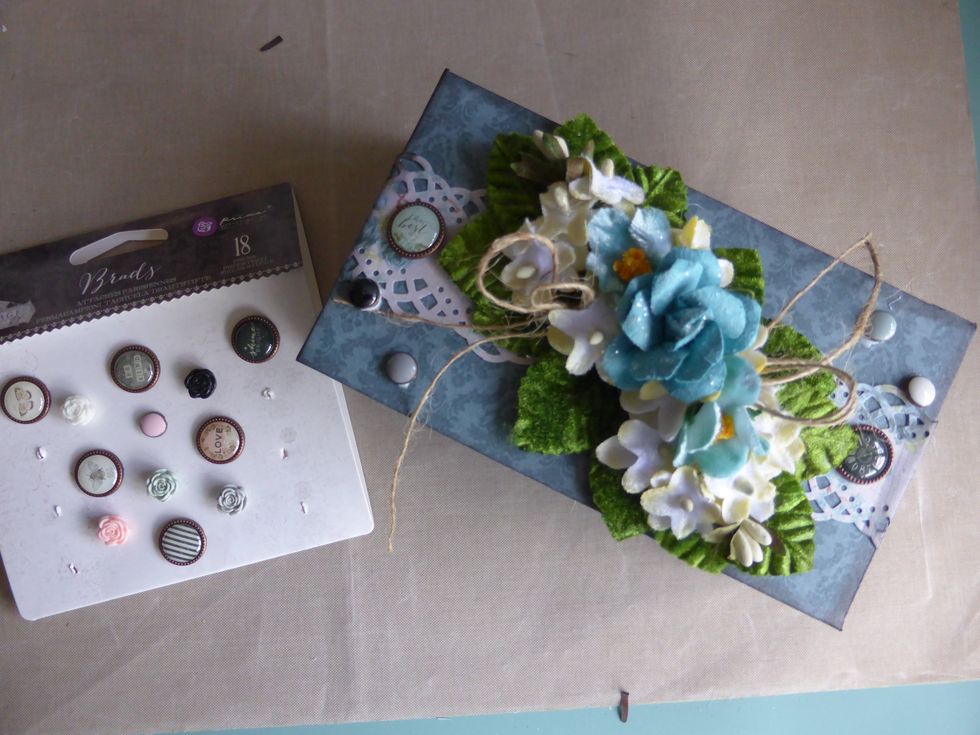 I added one large and two small Prima brads to both sides of the box. Plus two bows made from twine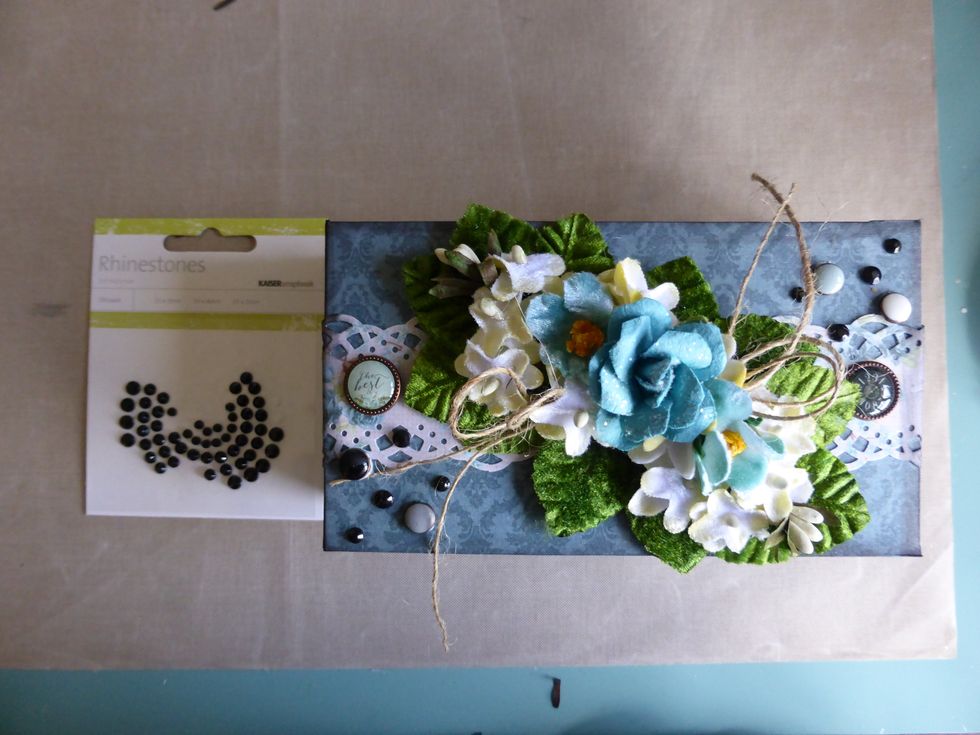 My final step was to add a few Kaisercraft black rhinestones from the embellishment add on.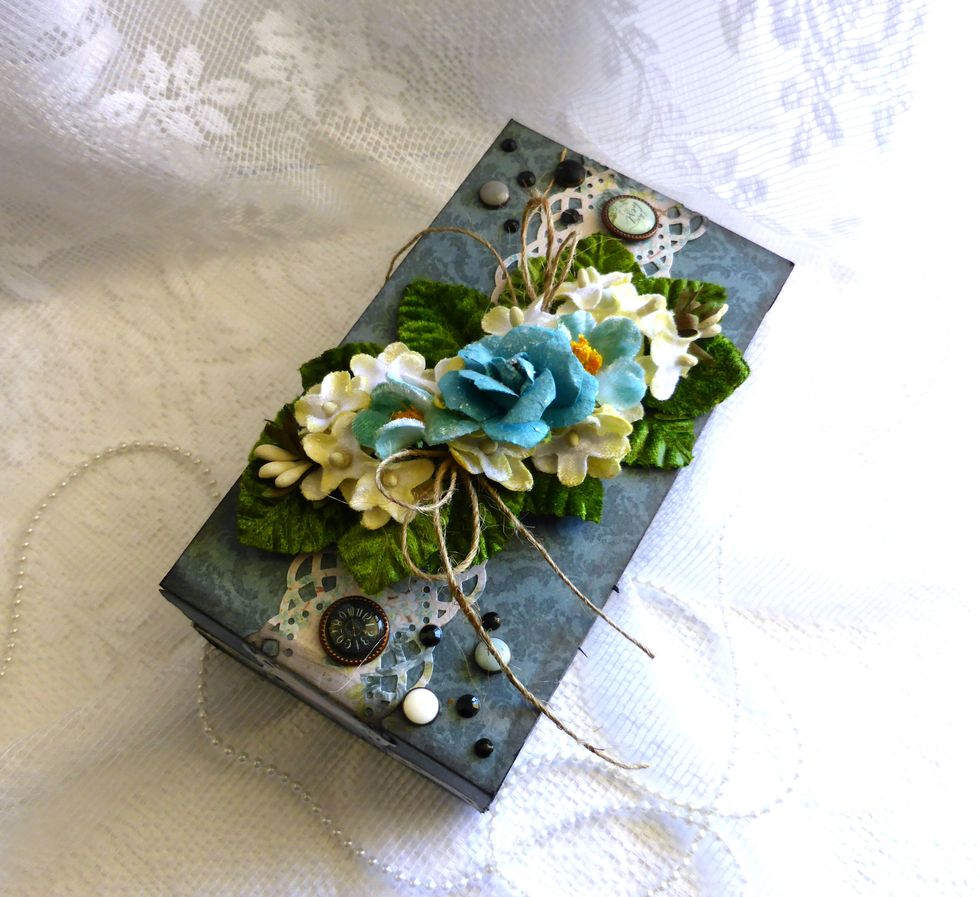 All done :)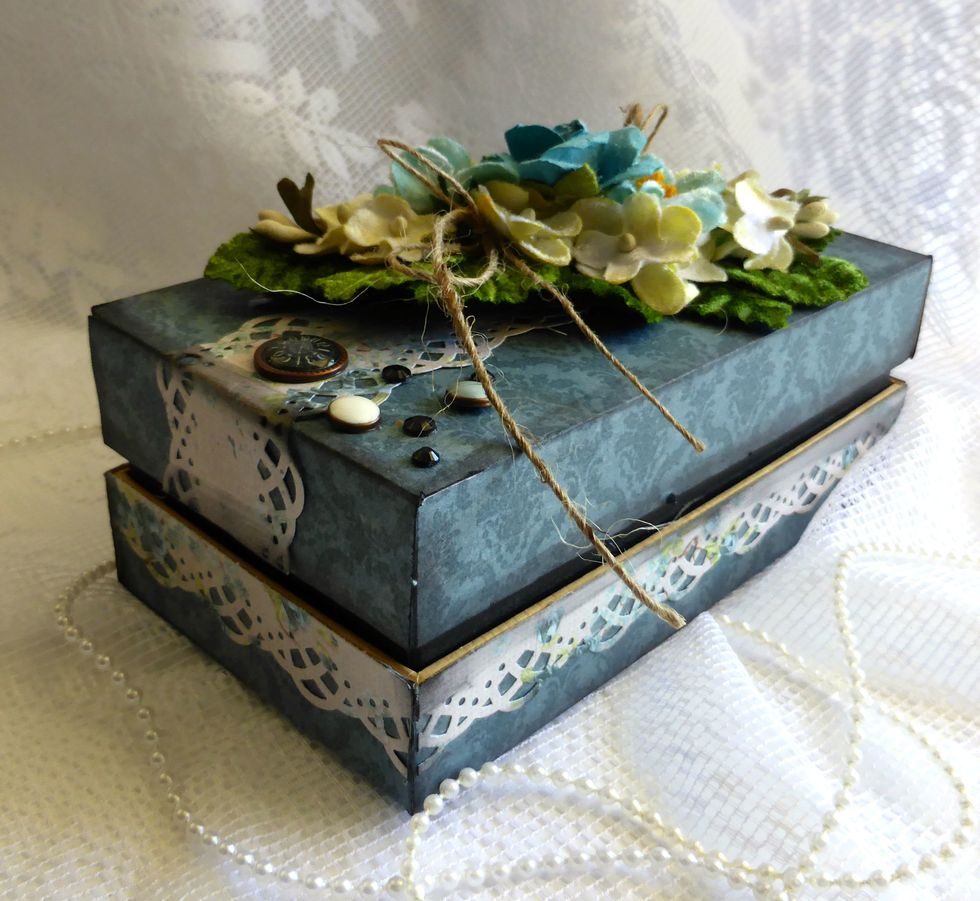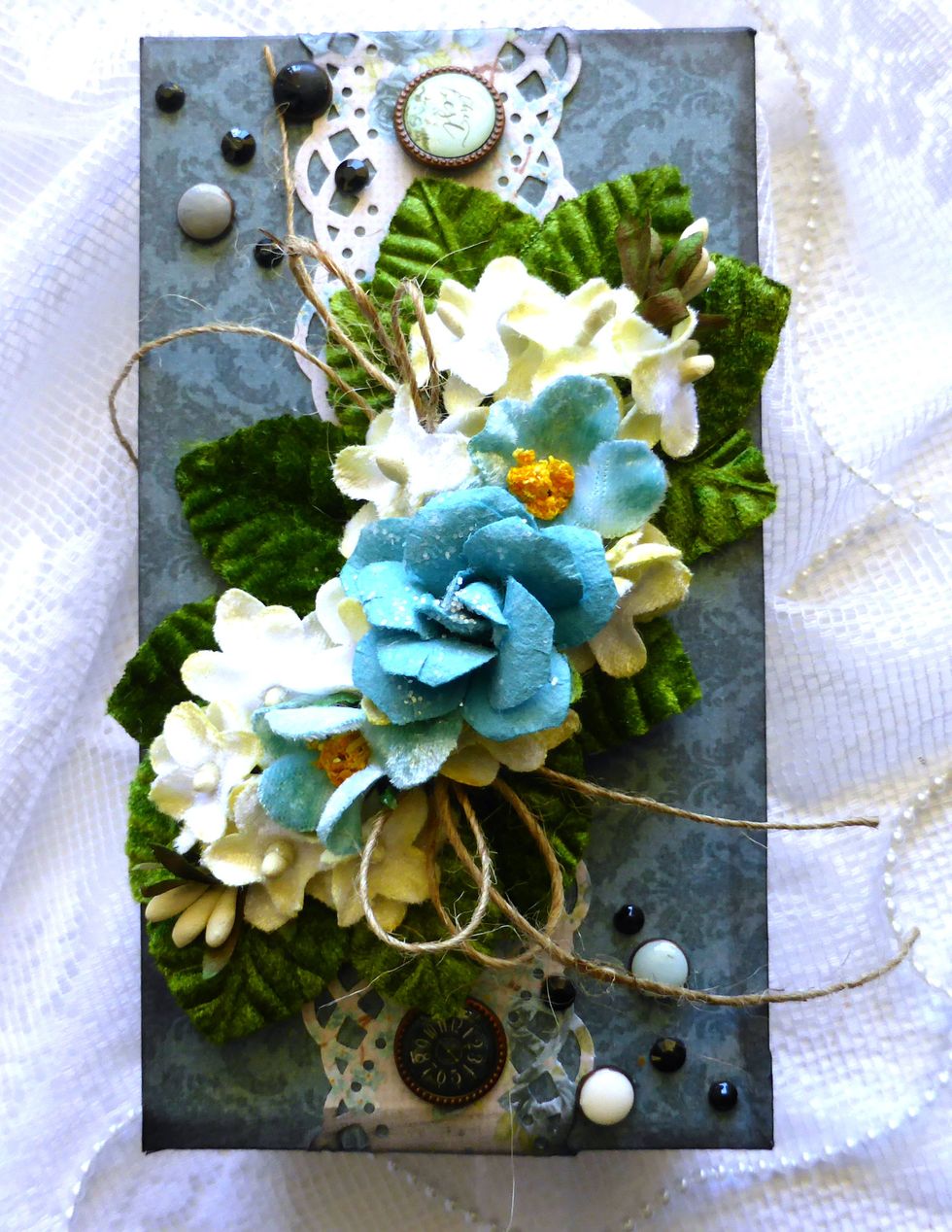 This box is super easy and quick to make.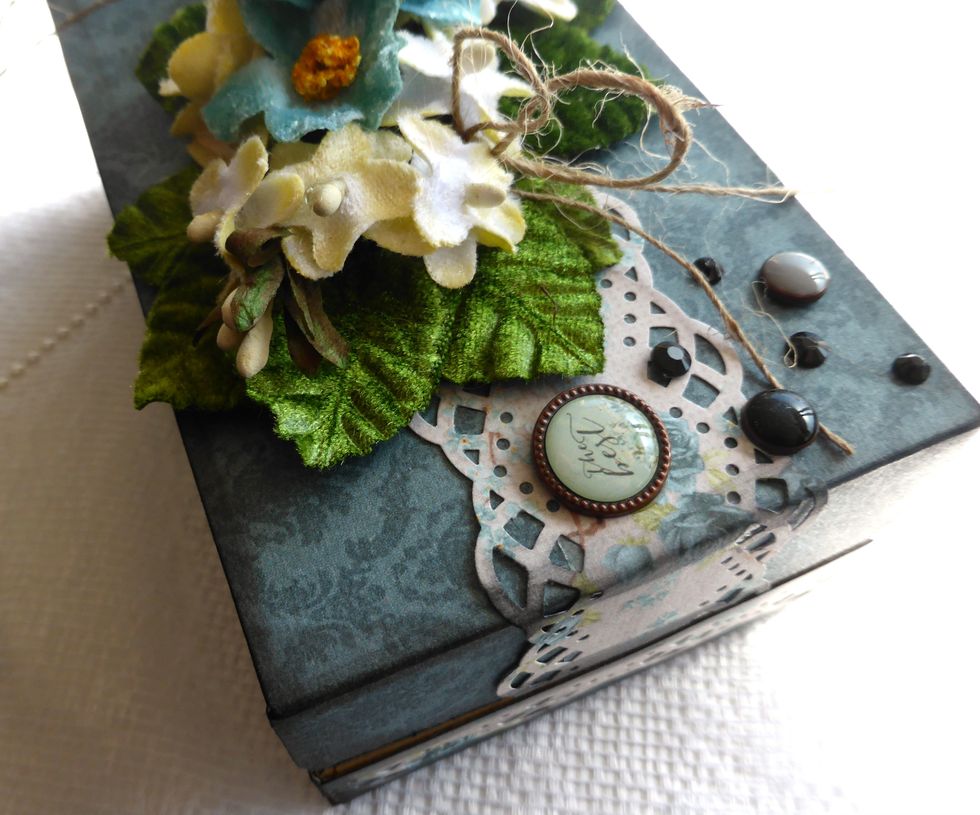 1.0 Swilrydoos July main Kit
1.0 Swirlydoos July Flower add on Kit
1.0 Swirlydoos July Embellishment add on lit
1.0 Black Distress ink
1.0 Brown twine
1.0 Teal flower