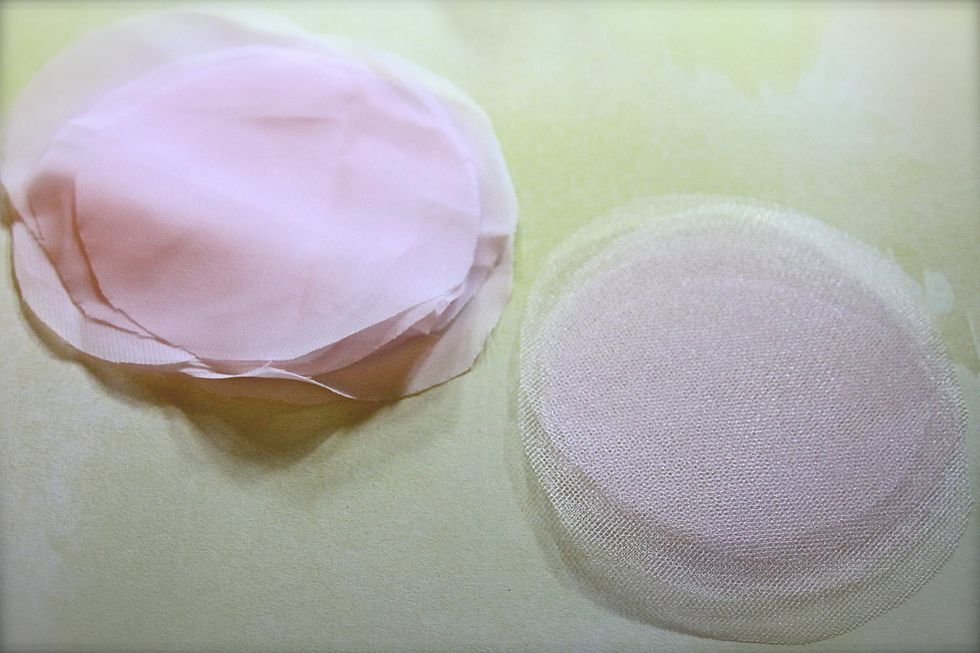 Cut your fabric into circles. I used 4 inches. You can download template on the internet. Print and cut.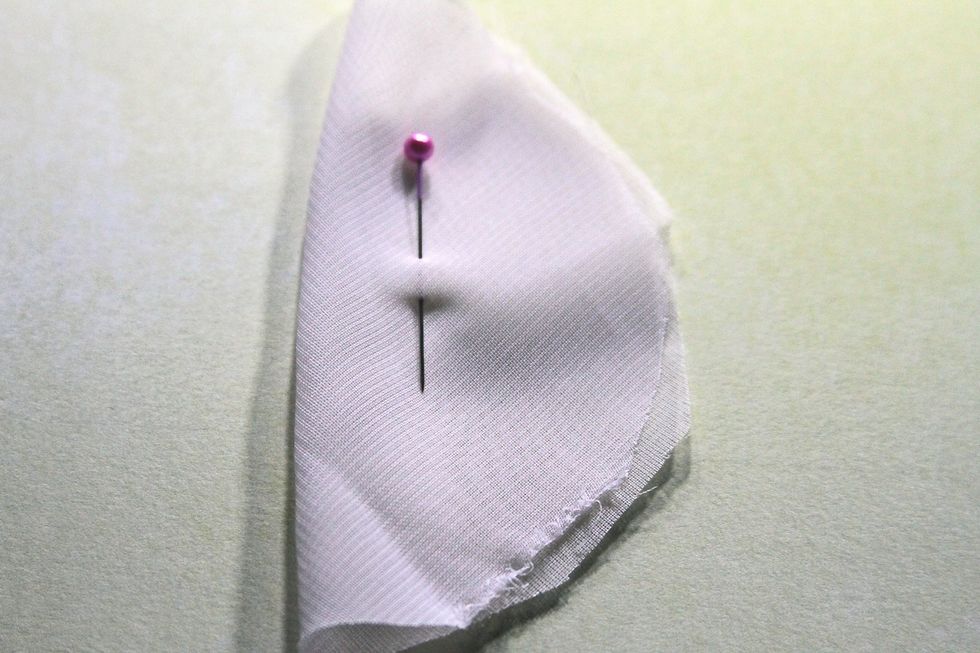 Don't worry if the circles are not perfect. Fold in half, pin as needed.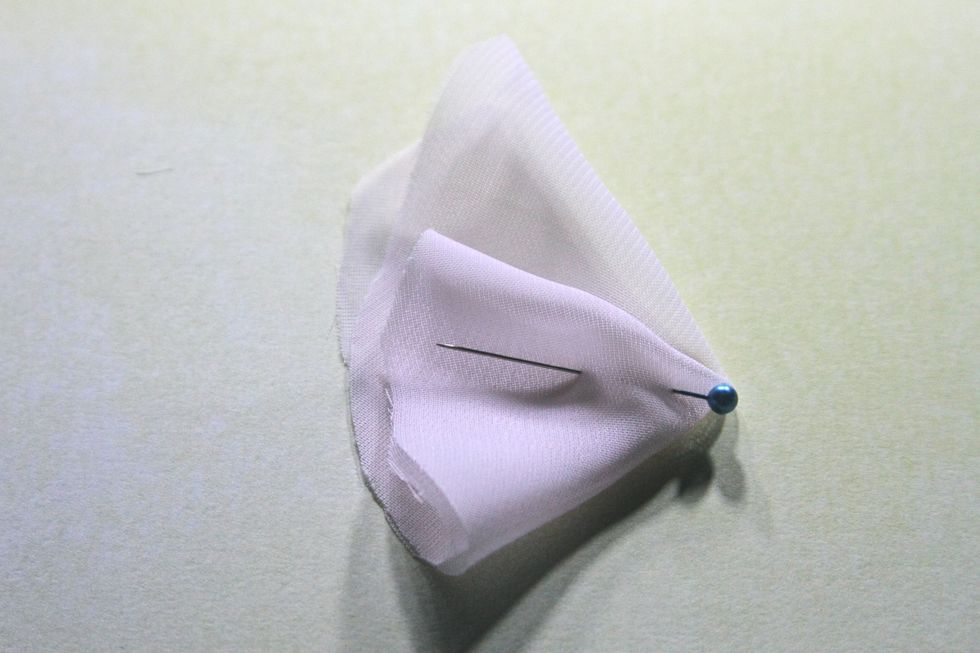 Fold again. I did 3/4, but you can fold in 1/2 if you want.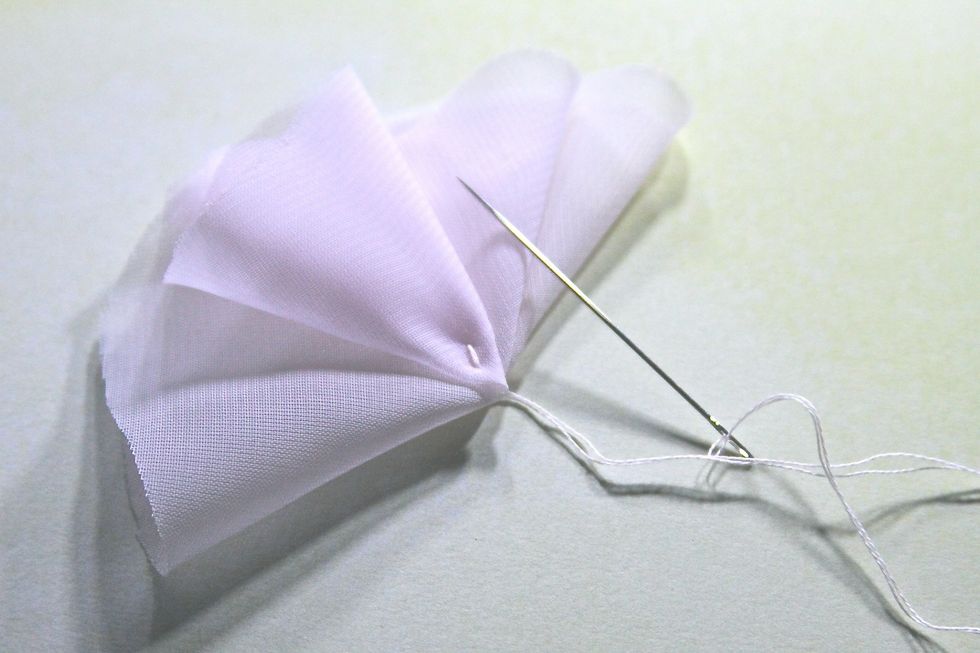 I used 4 circles per layer on the flower I made. But you can use as many as you want, depending on how you thick you want your flowers.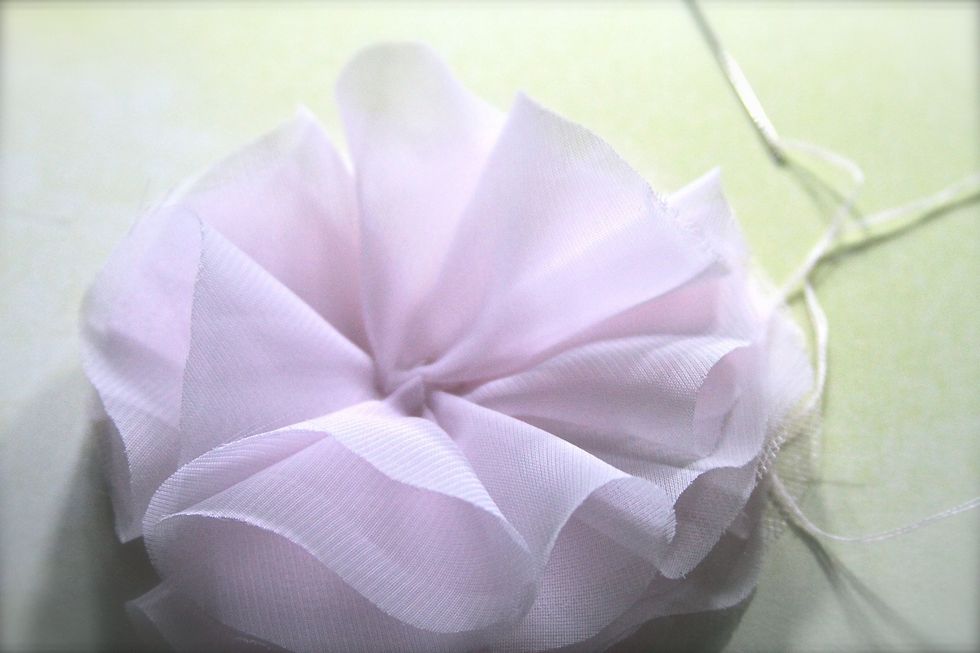 This is what it looks like after I stitched up 4 circles.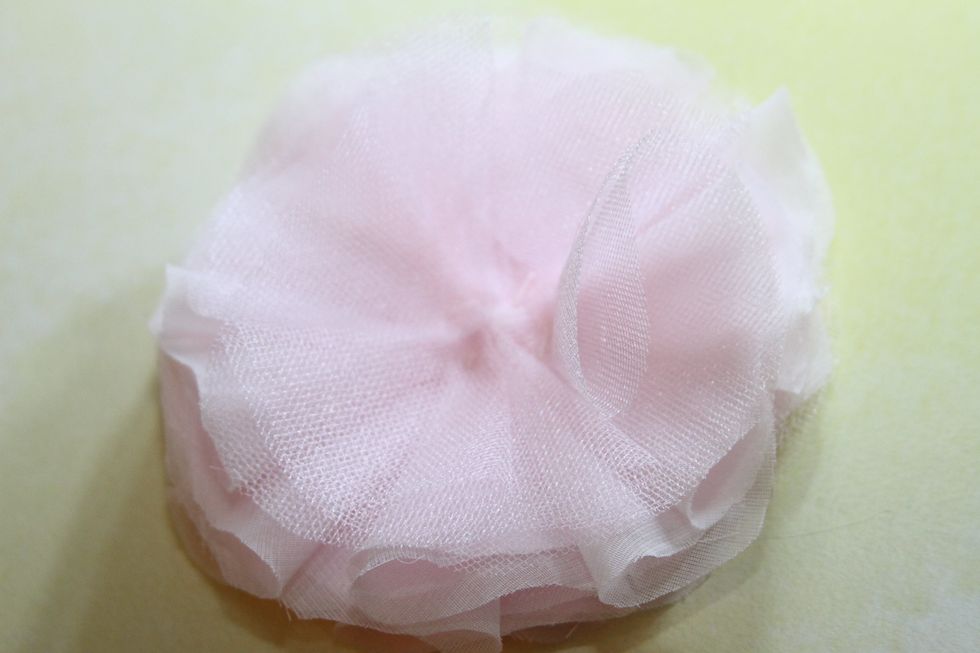 Do the same thing with the tulle. Alternate the layers between chiffon and tulle. Layer as many as you want.
After you're done with the flower, you can decide what center you want to use. You can use buttons, bead, or an old brooch.
This is what it looks like with the center.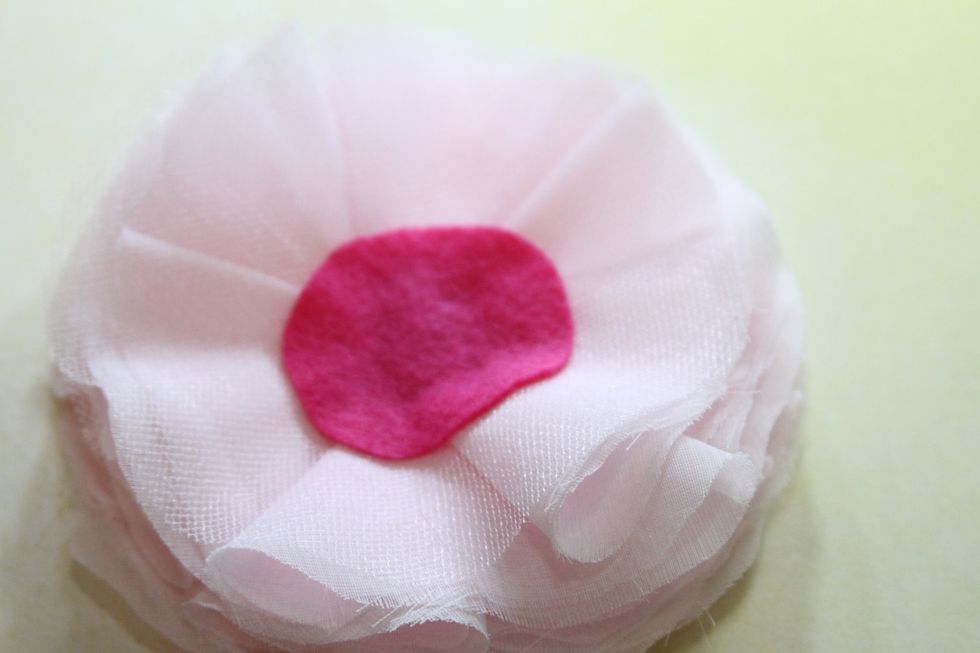 Use scrap felt to cover the stitching you made on the bottom of the flower.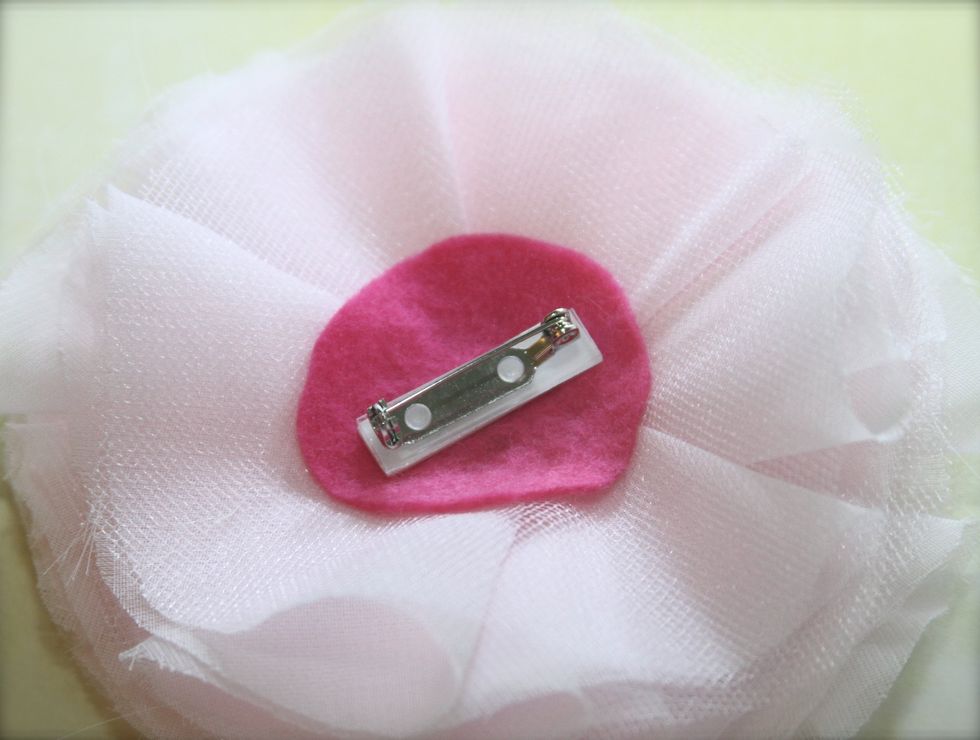 If you want to use as a brooch, add a pin backing. Make sure you either stitch or hot glue to the back of the flower.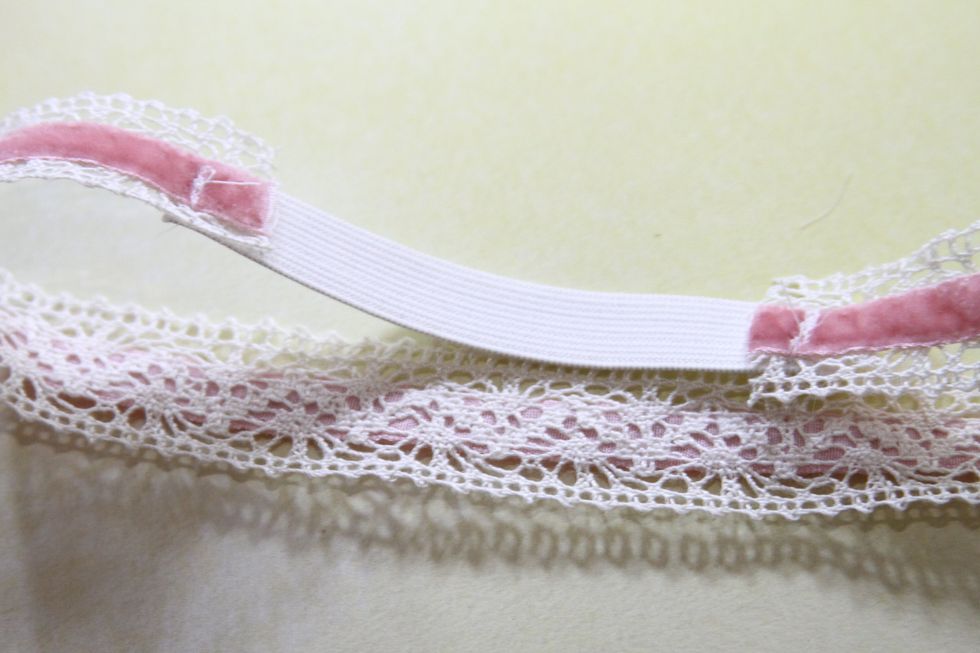 For the headband. Measure the head of the person you are using the headband. The elastic will go on the bottom. Machine sew or hand sew the elastic to both ends of the trim.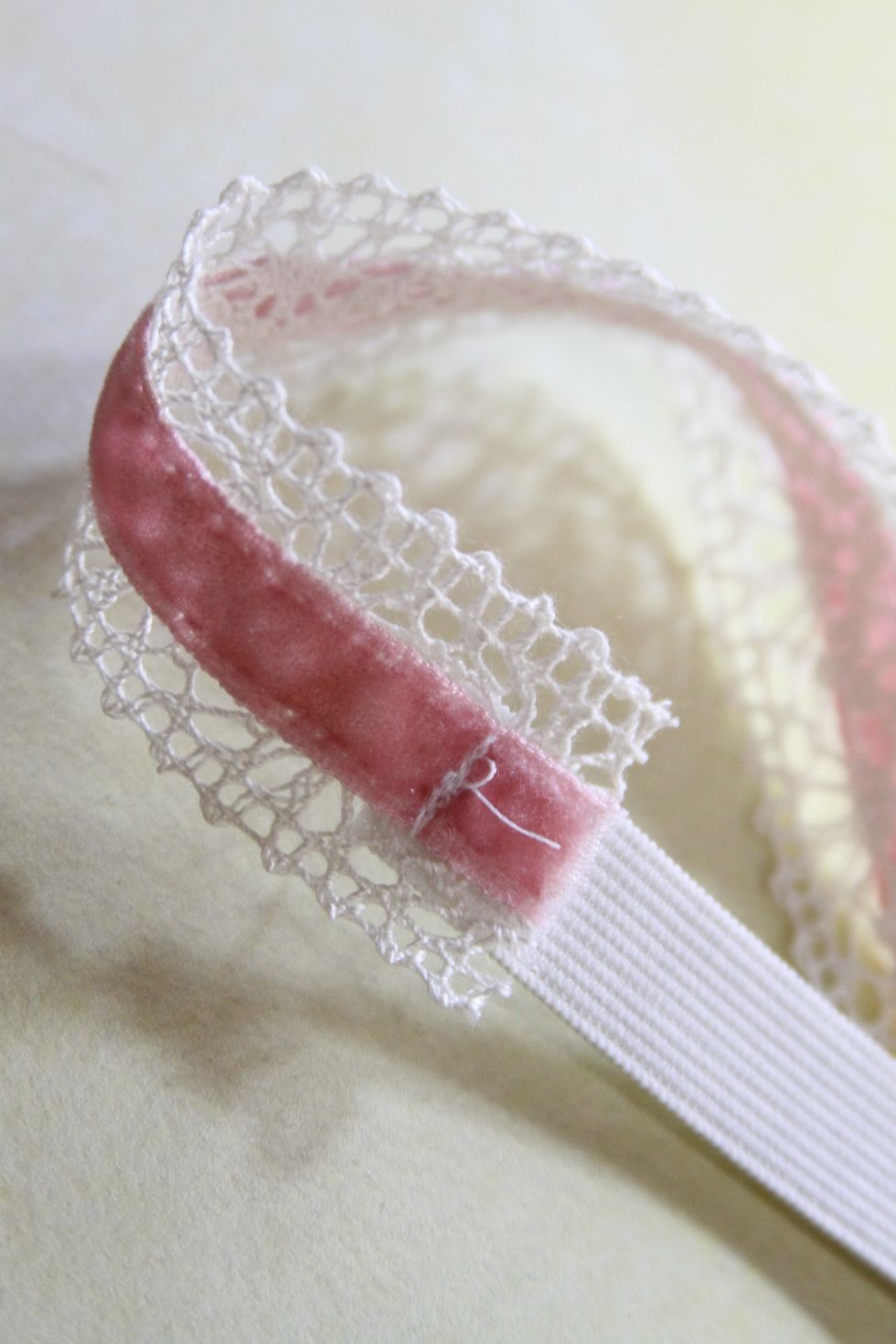 Make sure you secure the elastic very well. Stitch back & forth if you have to. Also make sure that it fits snugly and not too tight. You may want to use safety pins first before stitching it.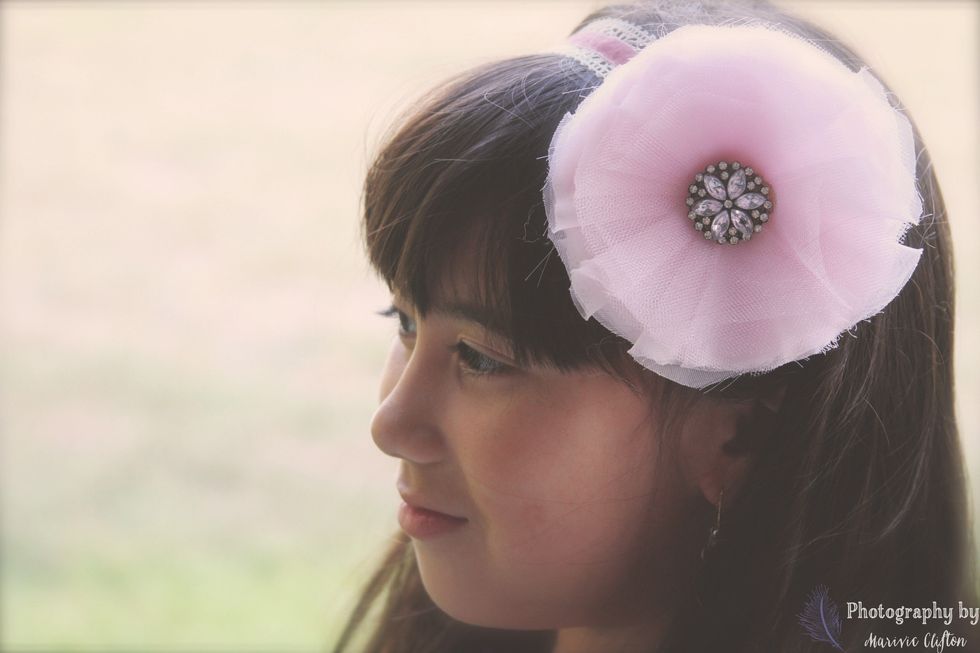 This is what it looks like when it is done.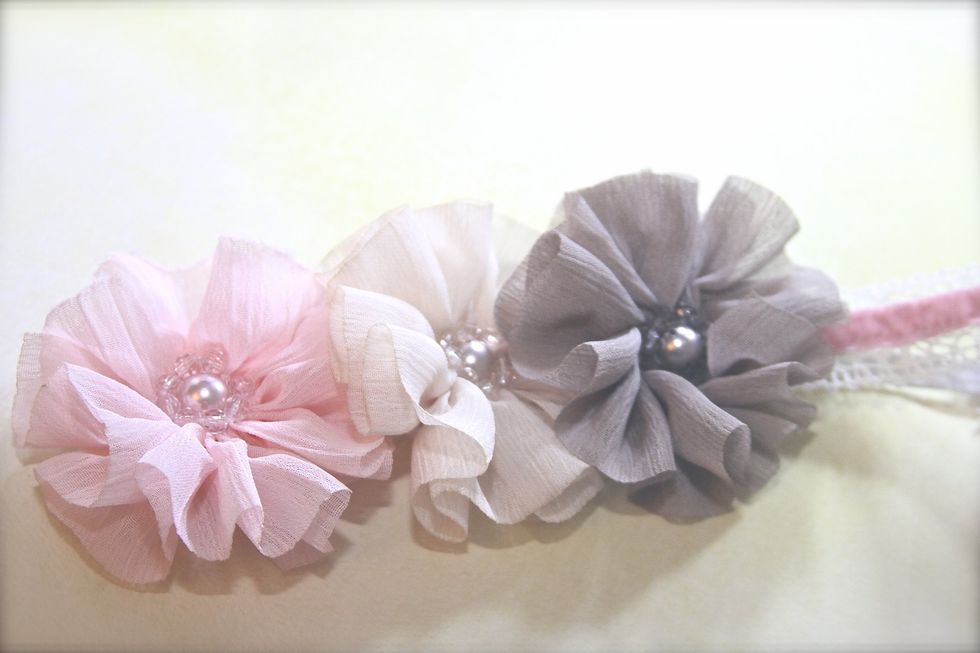 If you don't have time to make flowers. You can easily use ready made flowers. https://www.etsy.com/shop/ZeusandZoe?section_id=12036862&ref=shopsection_leftnav_5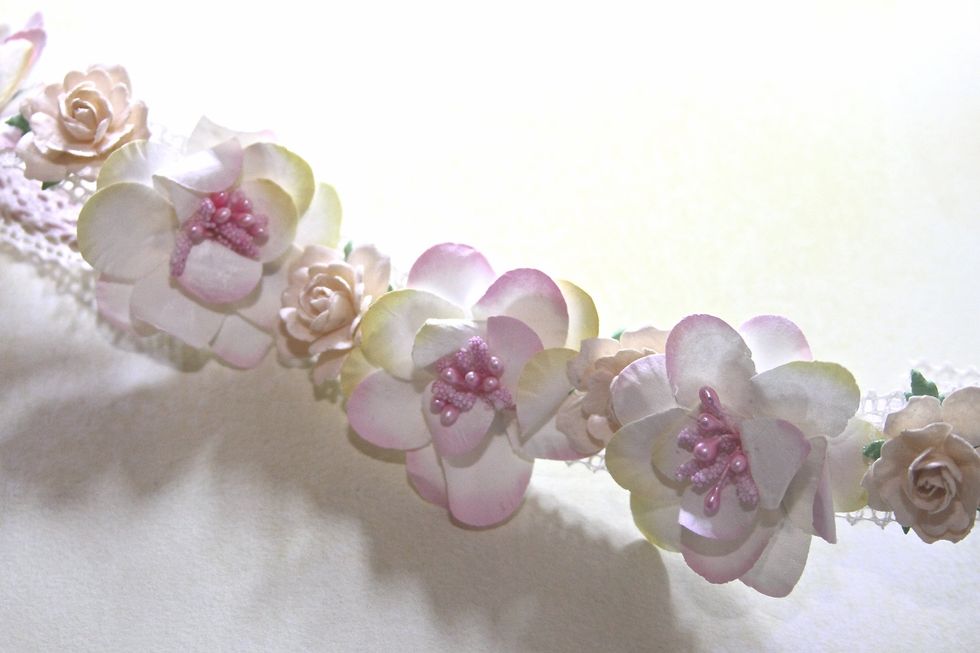 Or paper flowers.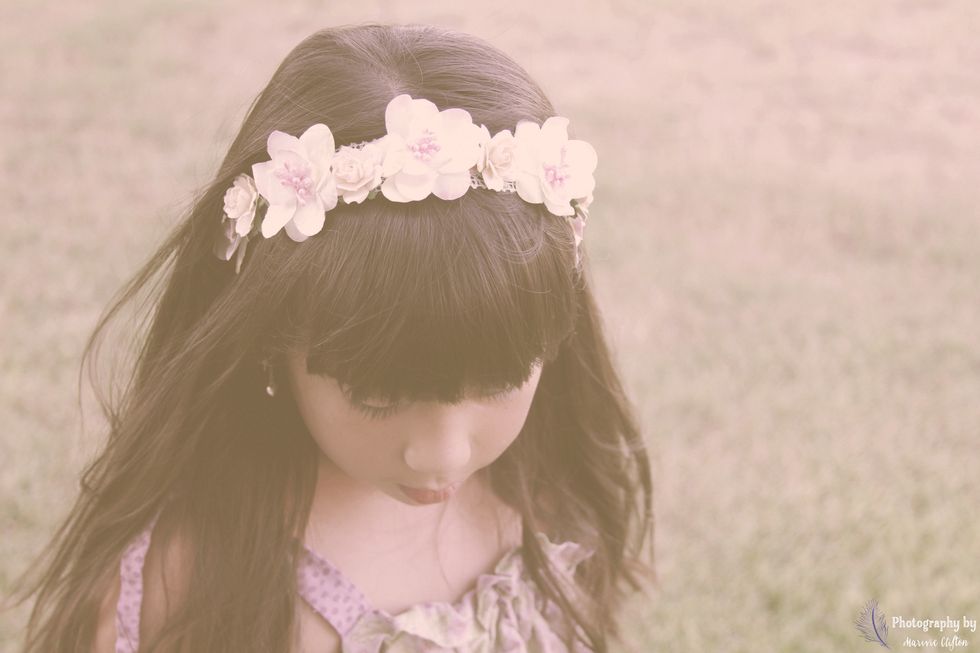 Trims and flowers from..https://www.etsy.com/shop/ZeusandZoe/
1/2yd chiffon fabric
tulle
scissors
fabric glue or hot glue
trim
needle
matching thread
scrap felt
elastic
beads, buttons, brooch
pin backing
Marivic Clifton
I'm a huge crafter by heart. Love making handmade stuff to give as gifts. I will share with you what I know and thank you for checking out my guides.