With just two ingredients this simple scrub exfoliates and moisturizes, leaving your skin smooth and baby soft!
13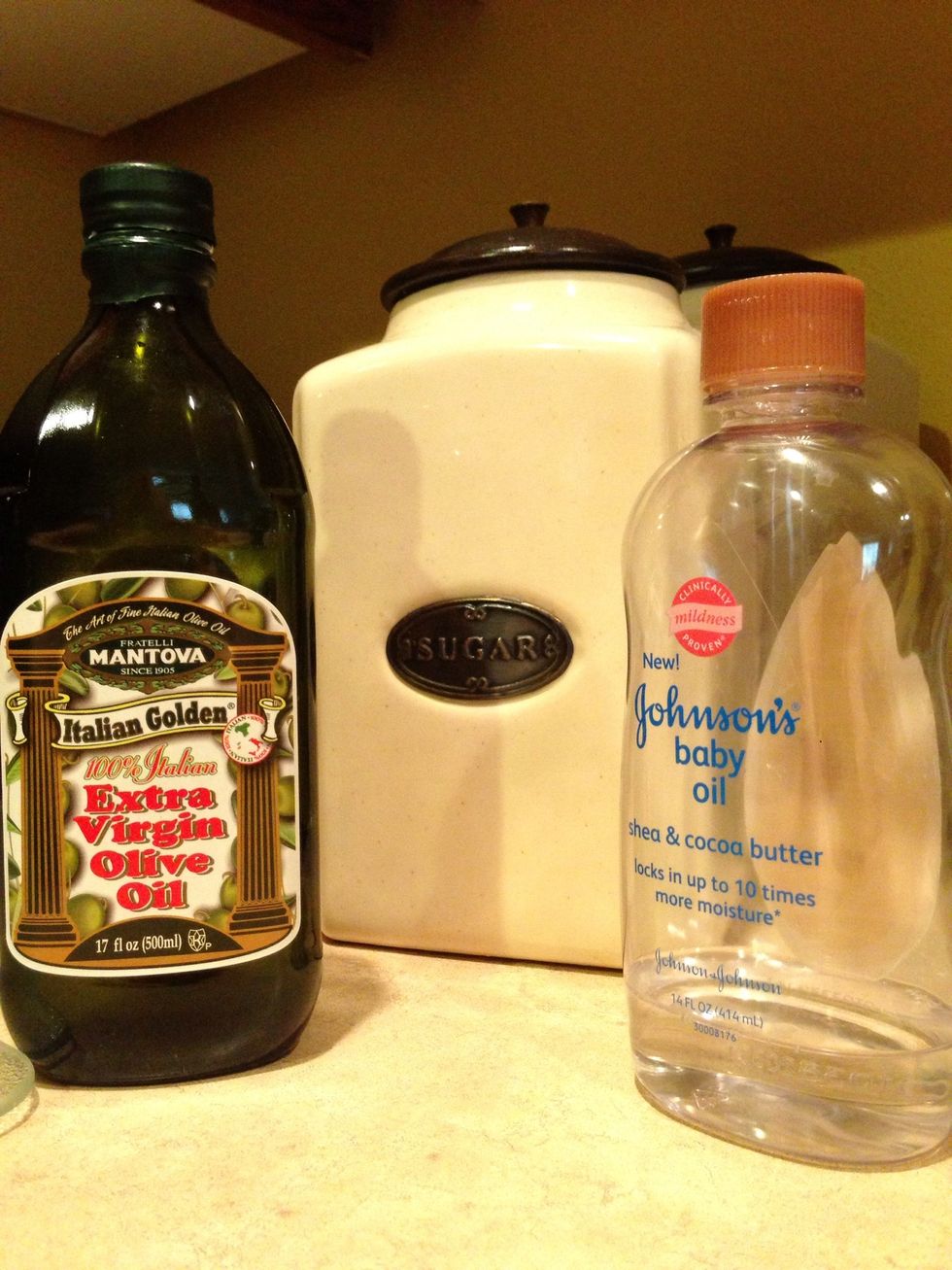 Gather your ingredients. I have olive oil in this pic because you can use it in place of baby oil. Likewise you can use salt in place of sugar. You just need an abrasive agent and an oil.
About a heaping half cup of sugar. I usually make just enough for one use at a time, so I don't know the shelf life of this.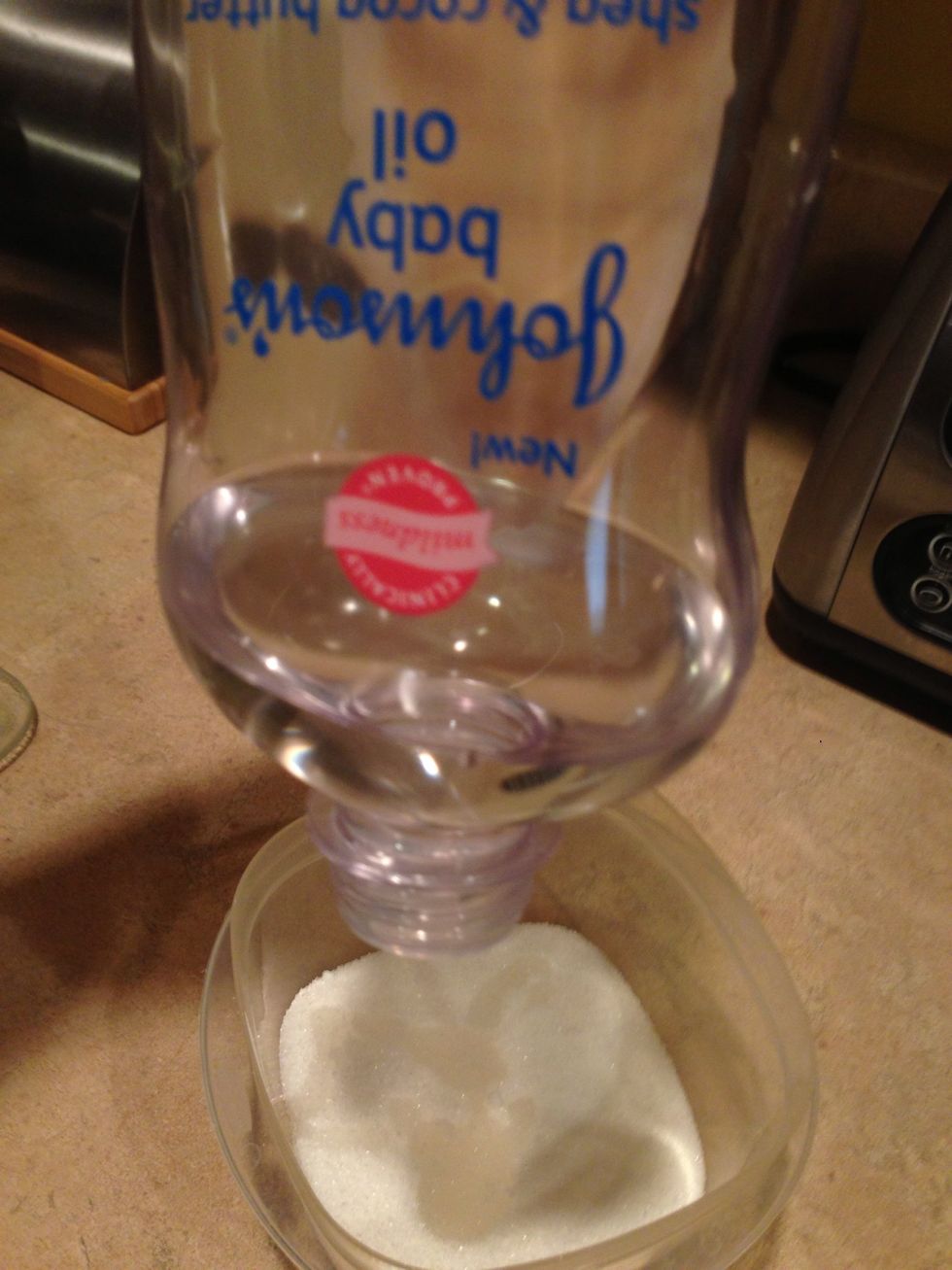 Add your oil. When I started doing this I used olive oil, but I found that baby oil is both cheaper and feels lighter on the skin, so that's what I prefer. I get yummy scented stuff!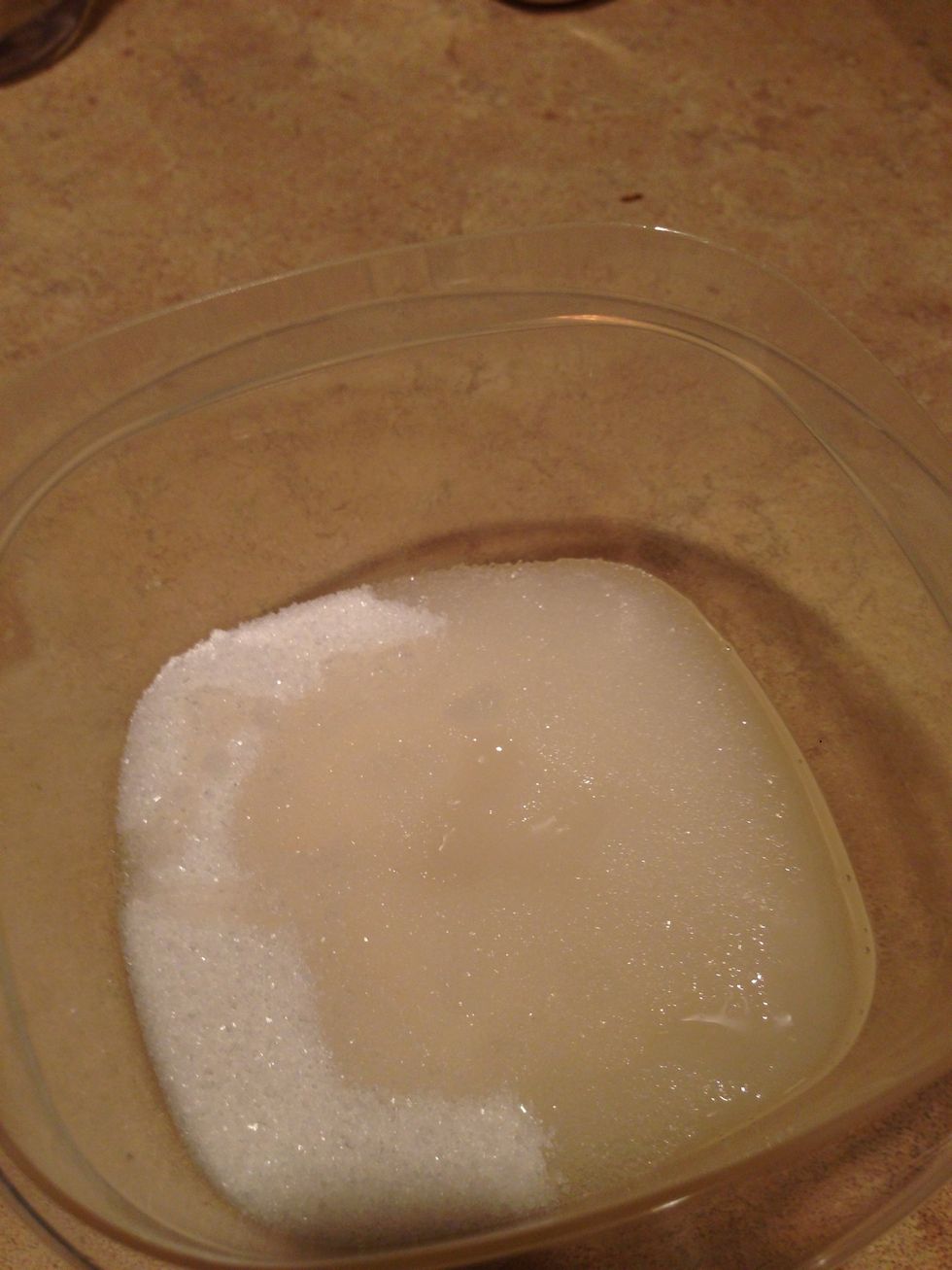 Mix it up. I use my fingers or a spoon.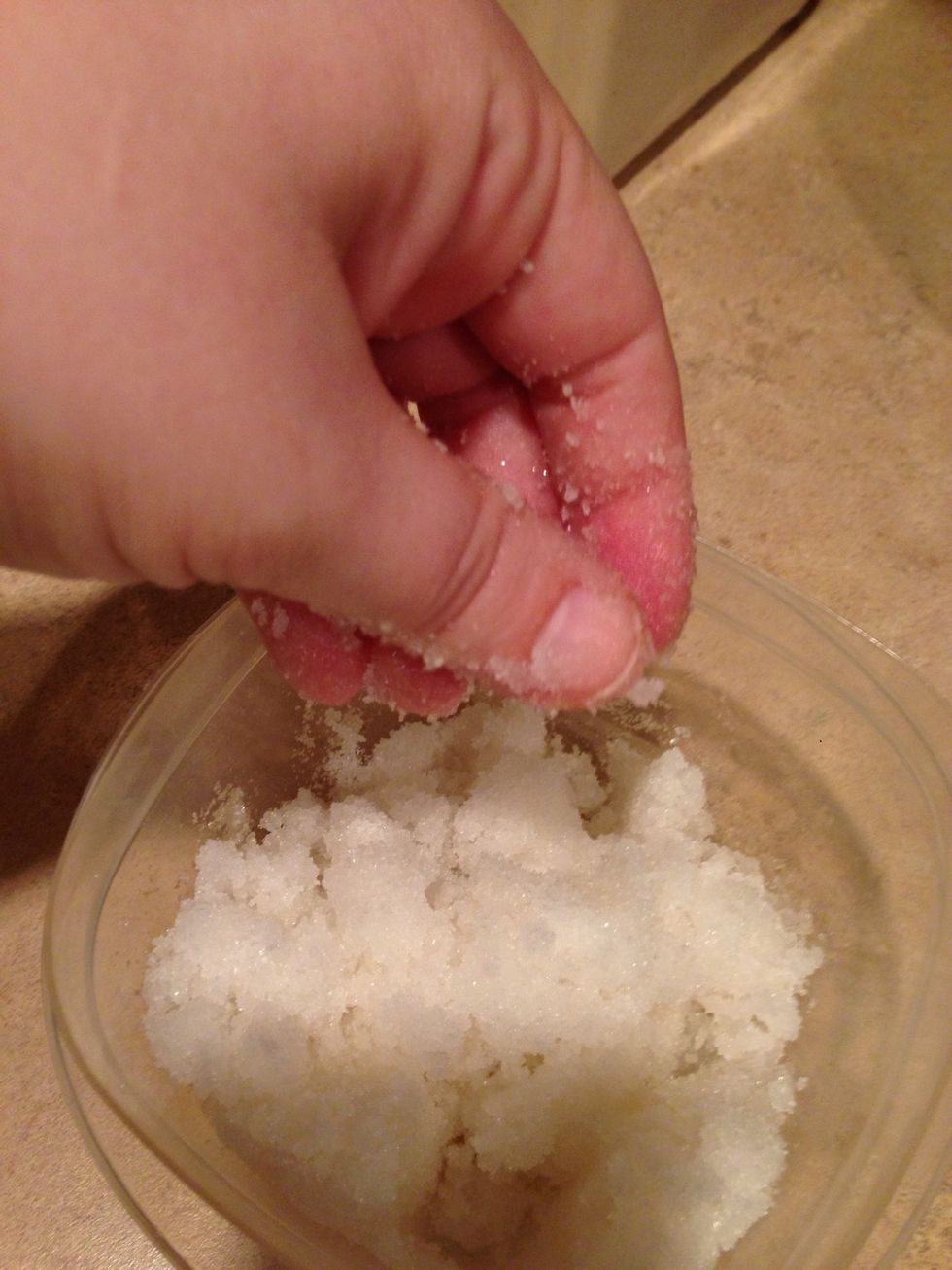 Hmm, not enough oil. Add some more. We want a "wet sand" consistency here.
Much better! Now take it up to the shower. I dry scrub with this all over, then turn on the water and rinse and shower as usual. Afterwards you will be amazed at how soft and smooth you are! Enjoy!
Dani Nola
I like to find ways to make things at home for way less than you would find in a store. I'm new here but I hope you like the guides I come up with! More soon!