How to make an easy easter bunny veggie plater
Now the dip is super amazing you can use just about any veggies an the face is CUTE and great for kids :)!
687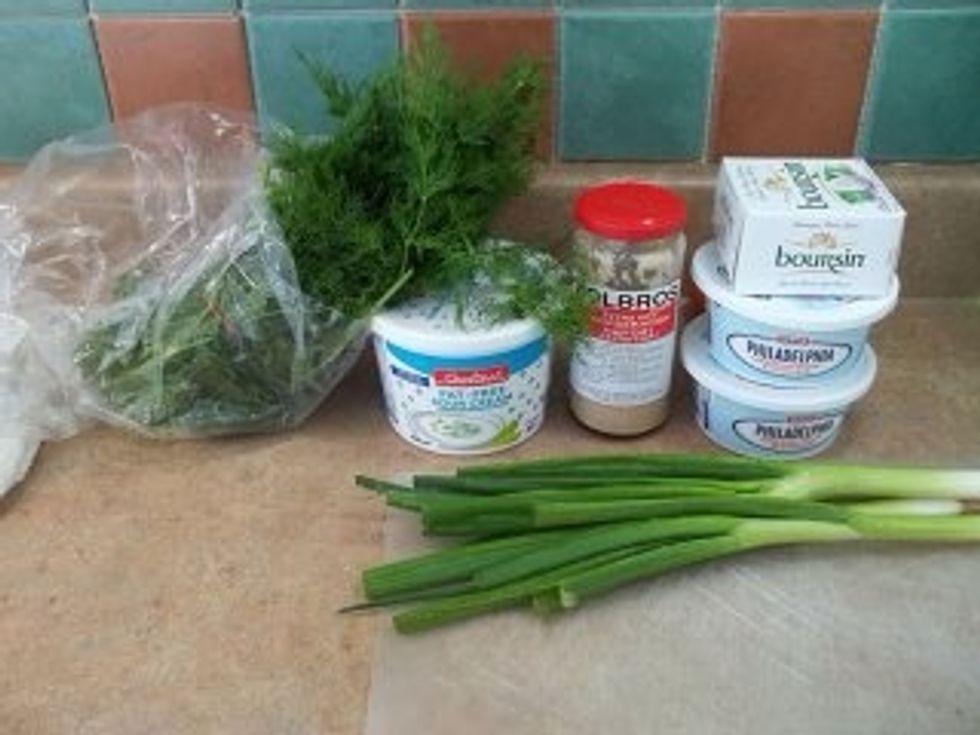 Ingredients :) now, if you want to make a nice cheese ball that will stand alone use normal cream cheese and sour cream. I use low fat things which makes it a bit more like a dip.
Okay this is the garlic herb and cheese spread you need this! Or something similar it needs to be thick like cream cheese.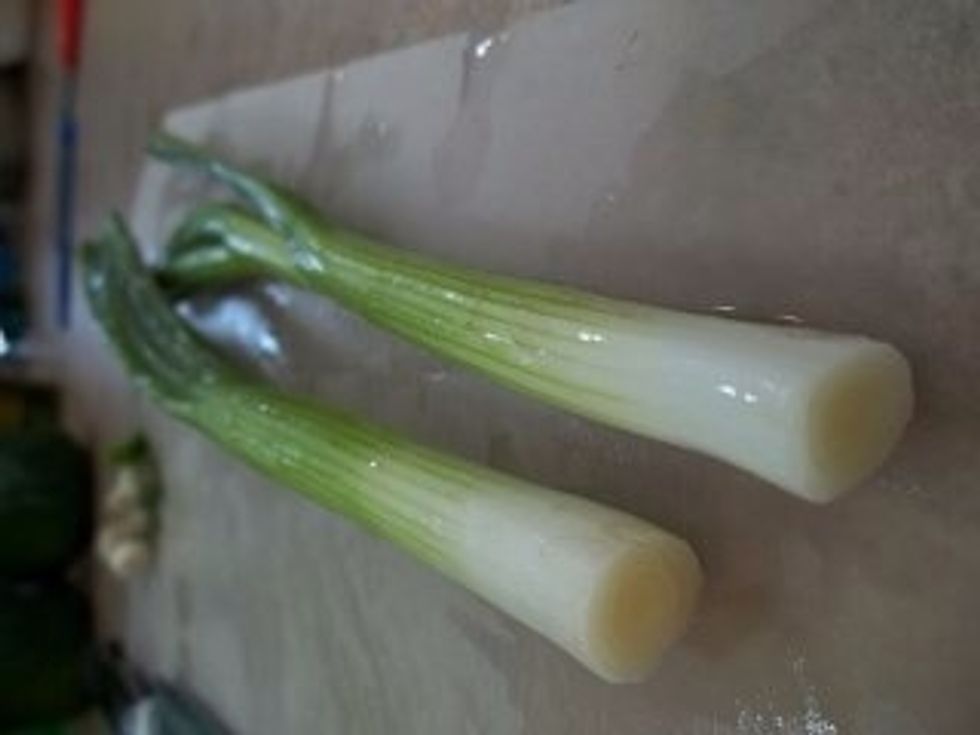 Cut two scallions, use the whole scallion the other two scallions will be used later for the bunnies whiskers.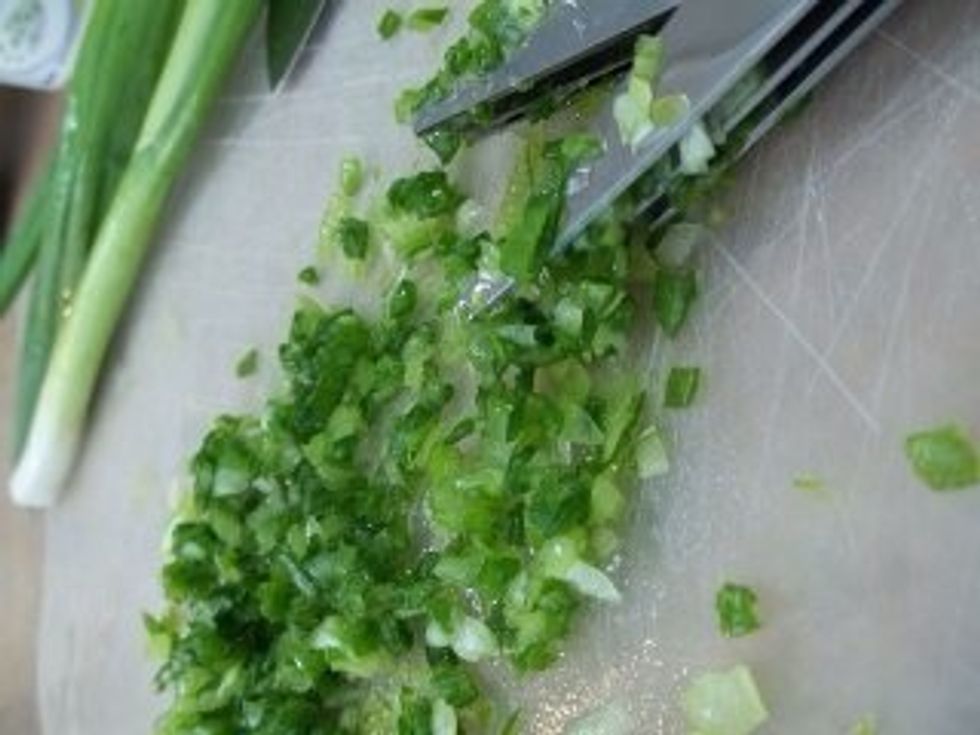 The scallions need to be pretty fine :)!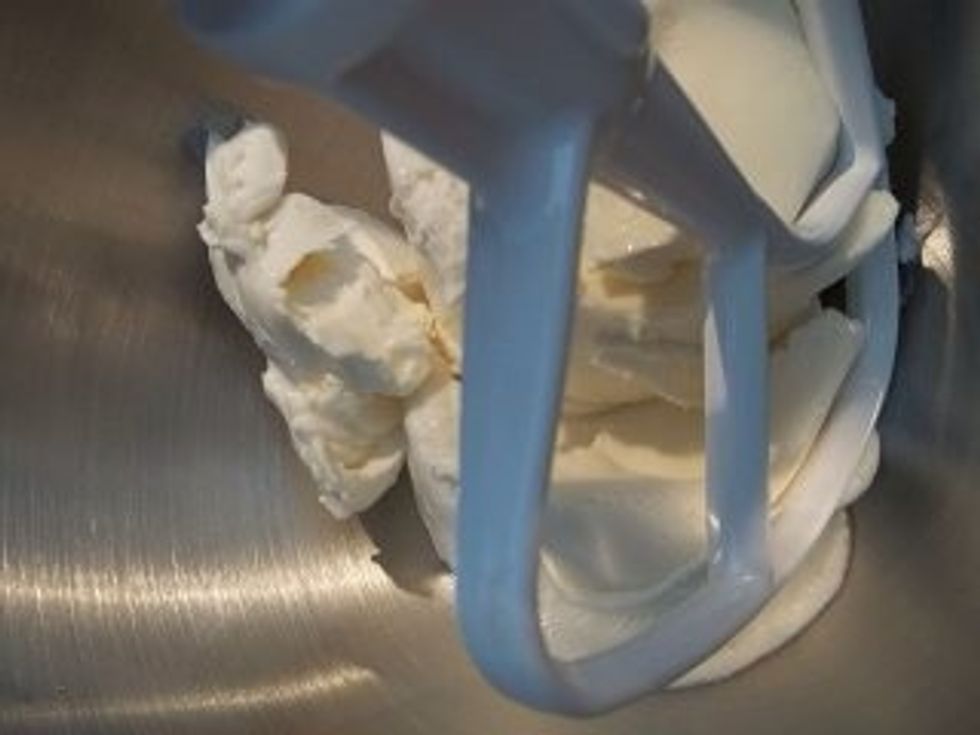 Mix cream cheese, sour cream and garlic cheese spread. Mix until smooth.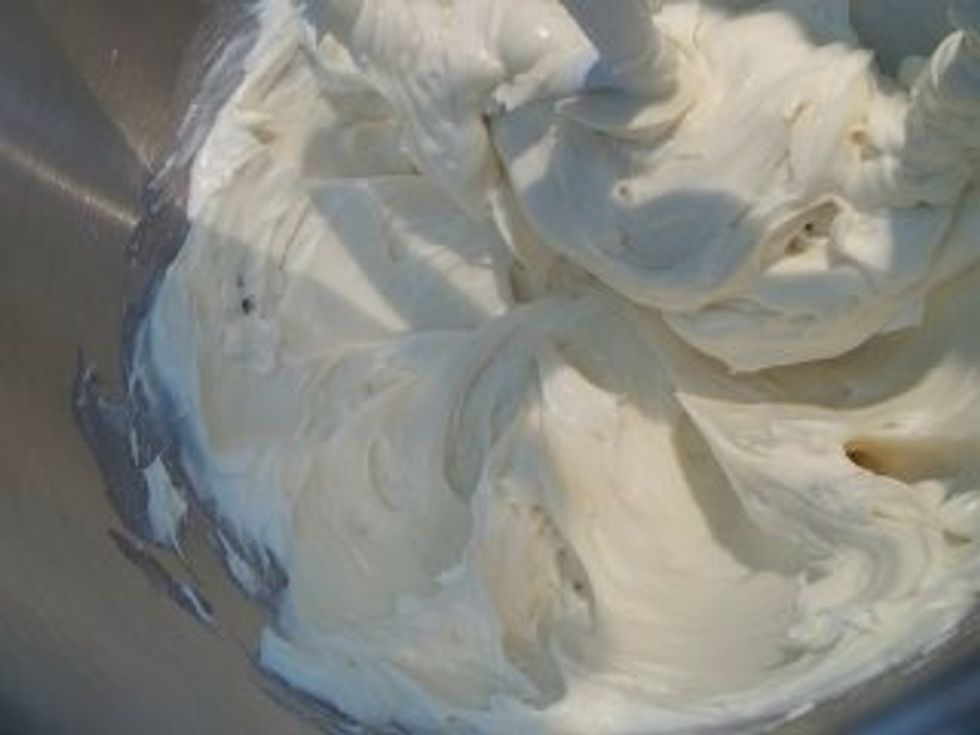 Mmmm :)!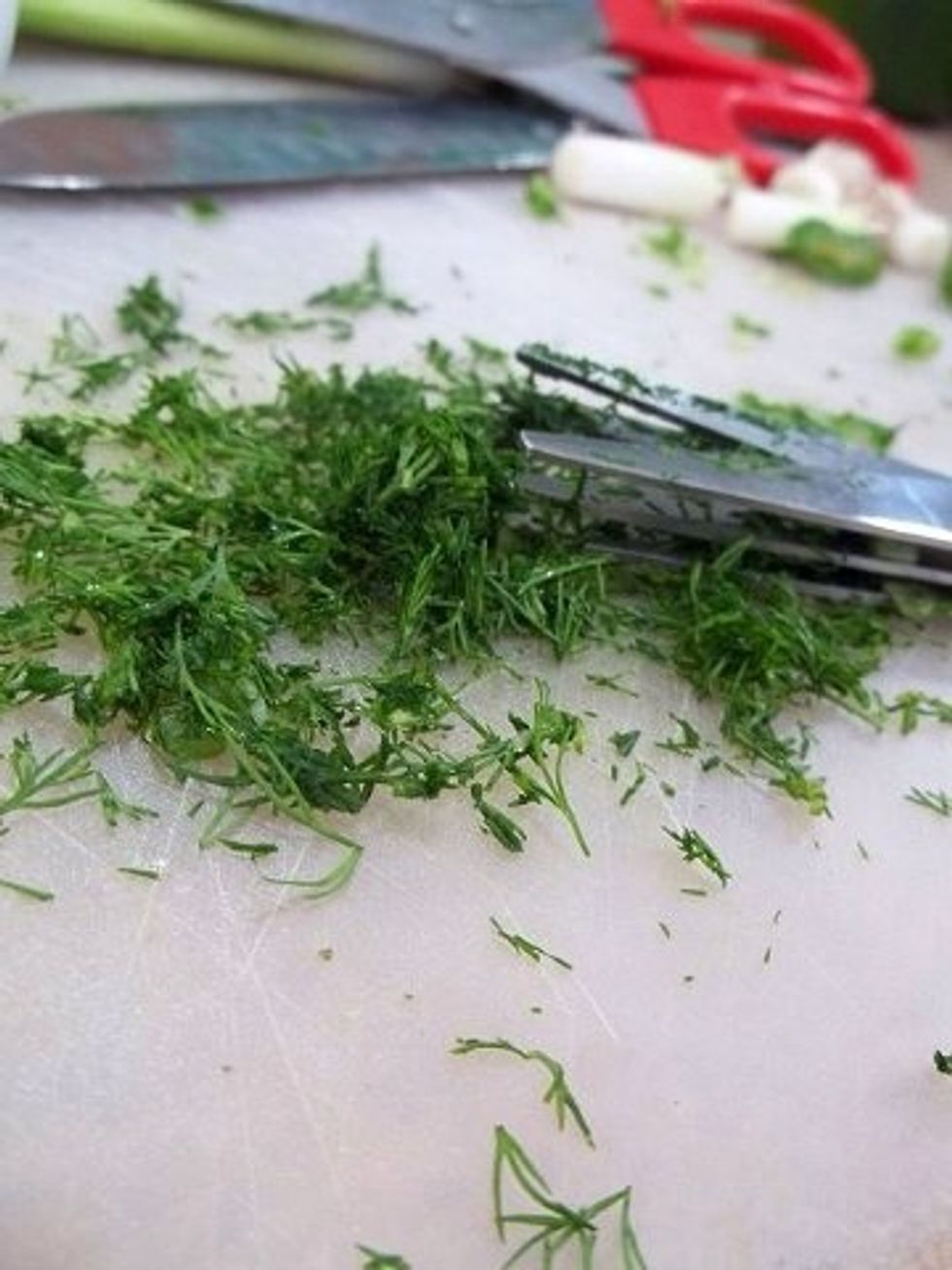 Chop up your dill. This also need to be pretty fine.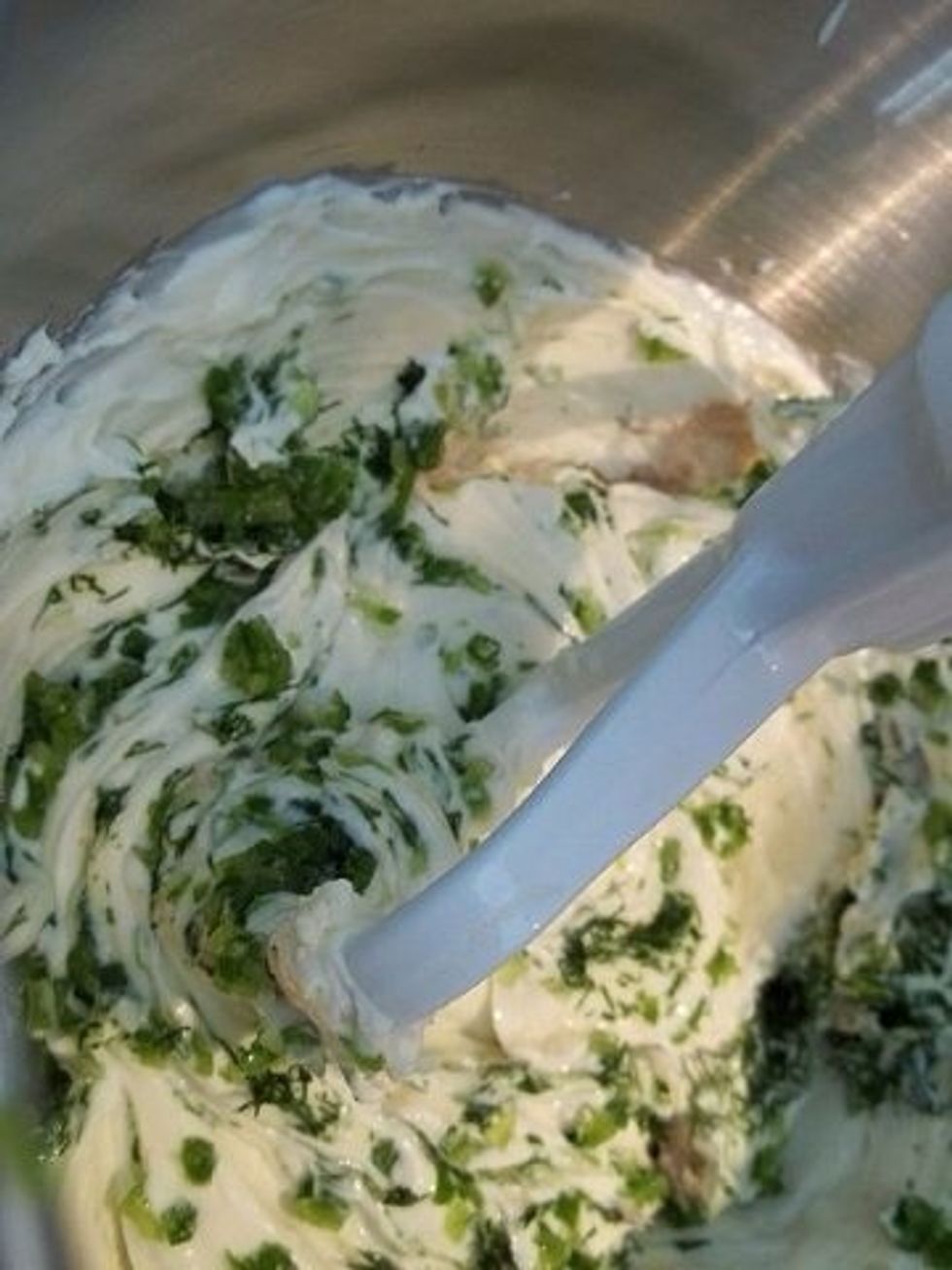 Mix in scallions, dill, horseradish and salt.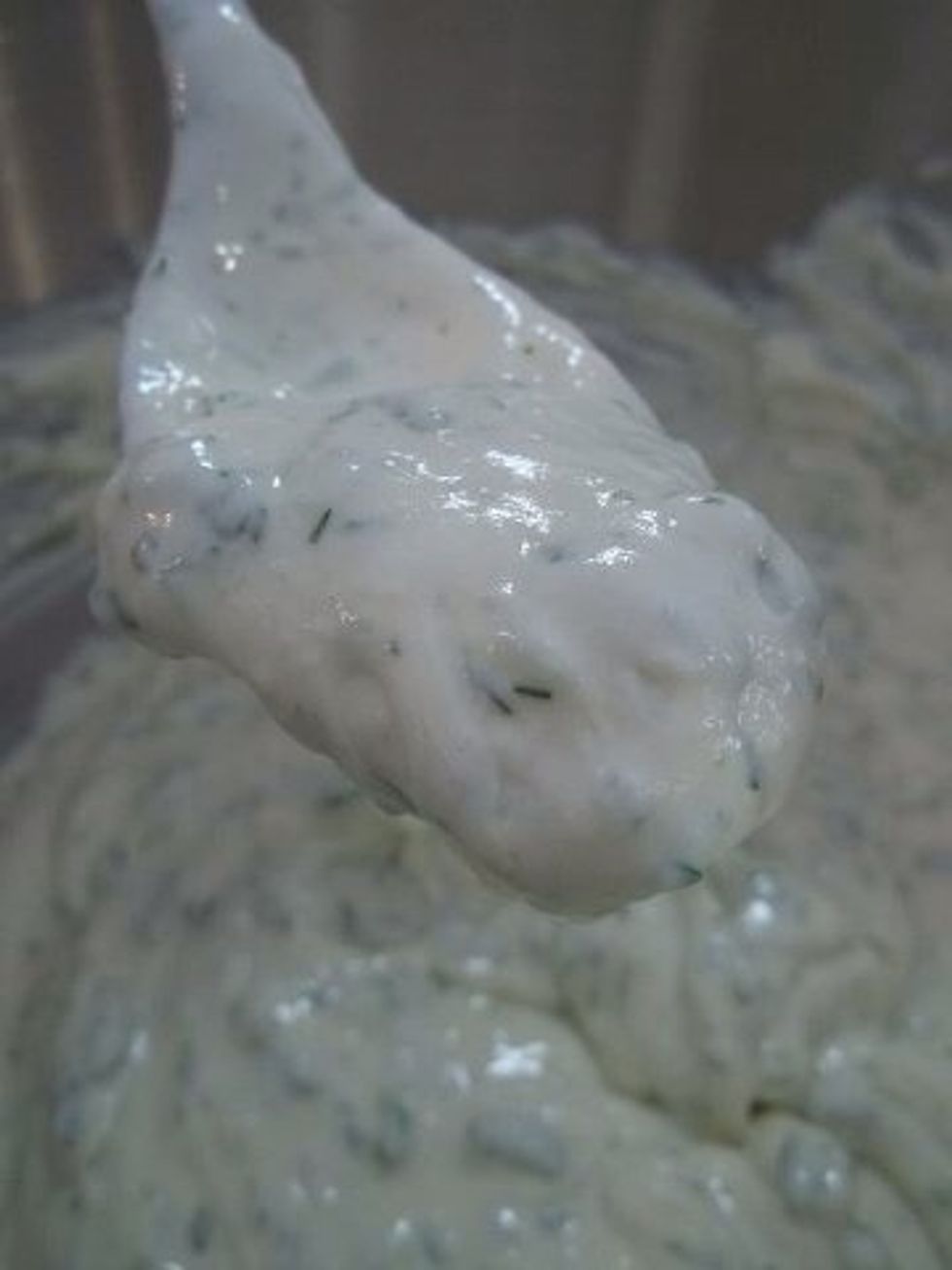 Mmmmm :)! It should be smooth! Now cover and place in fridge we will play with this later.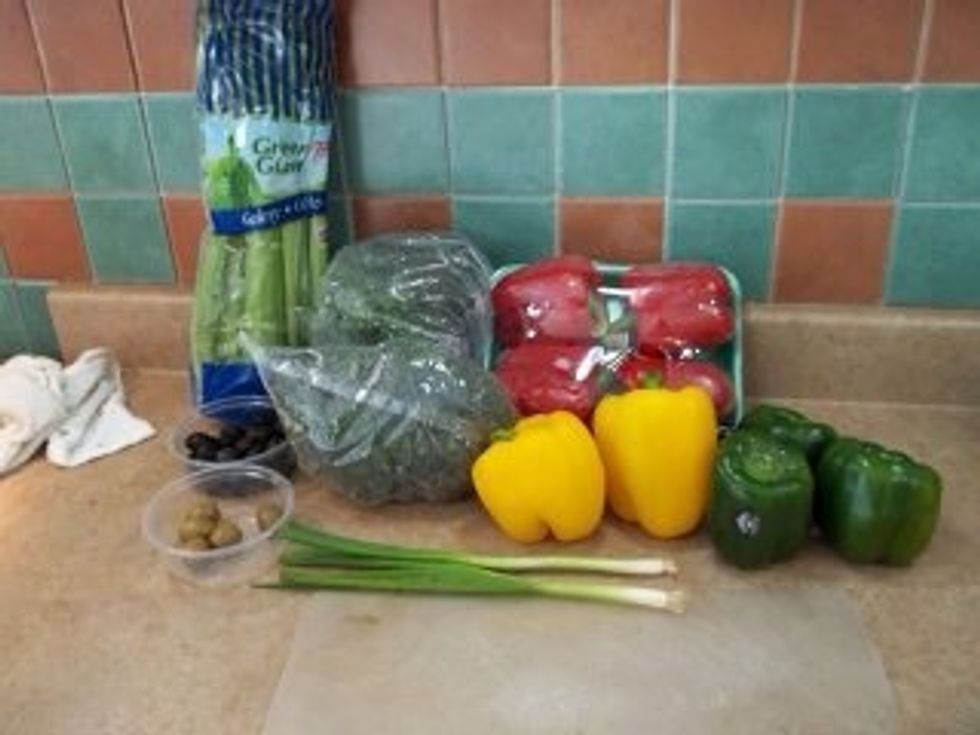 Okay, get whatever veggies you want I used green,yellow an red peppers. Broccoli, celery and carrots. You have to have carrots and celery.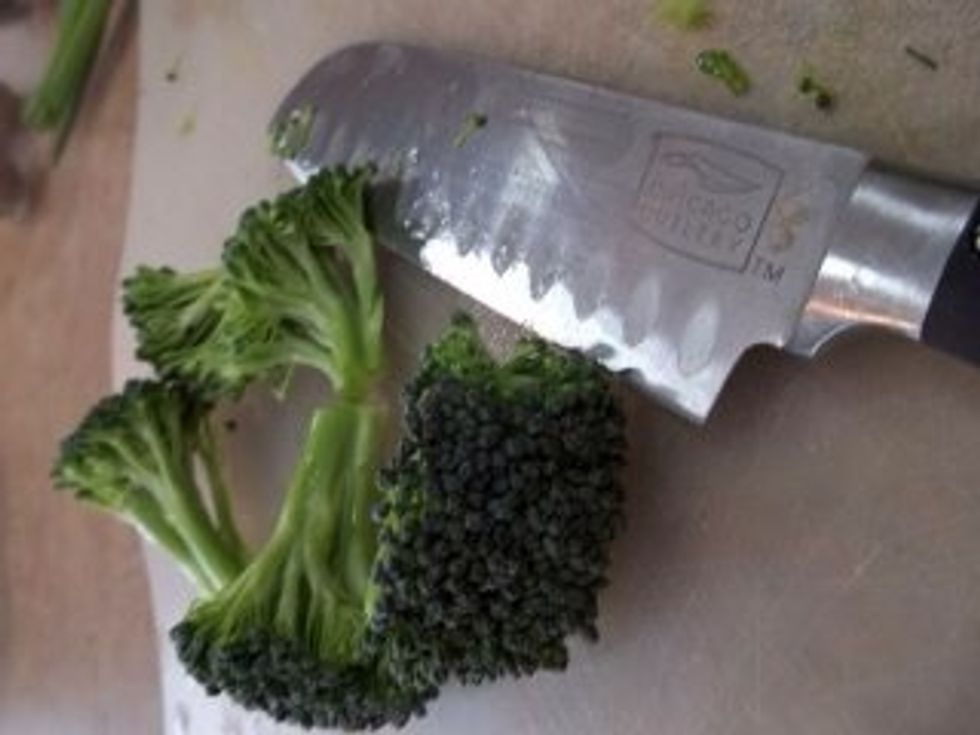 Cut up your veggies :)! I used broccoli now I have a lil trick my mother in law taught me for when making a veggie tray with broccoli.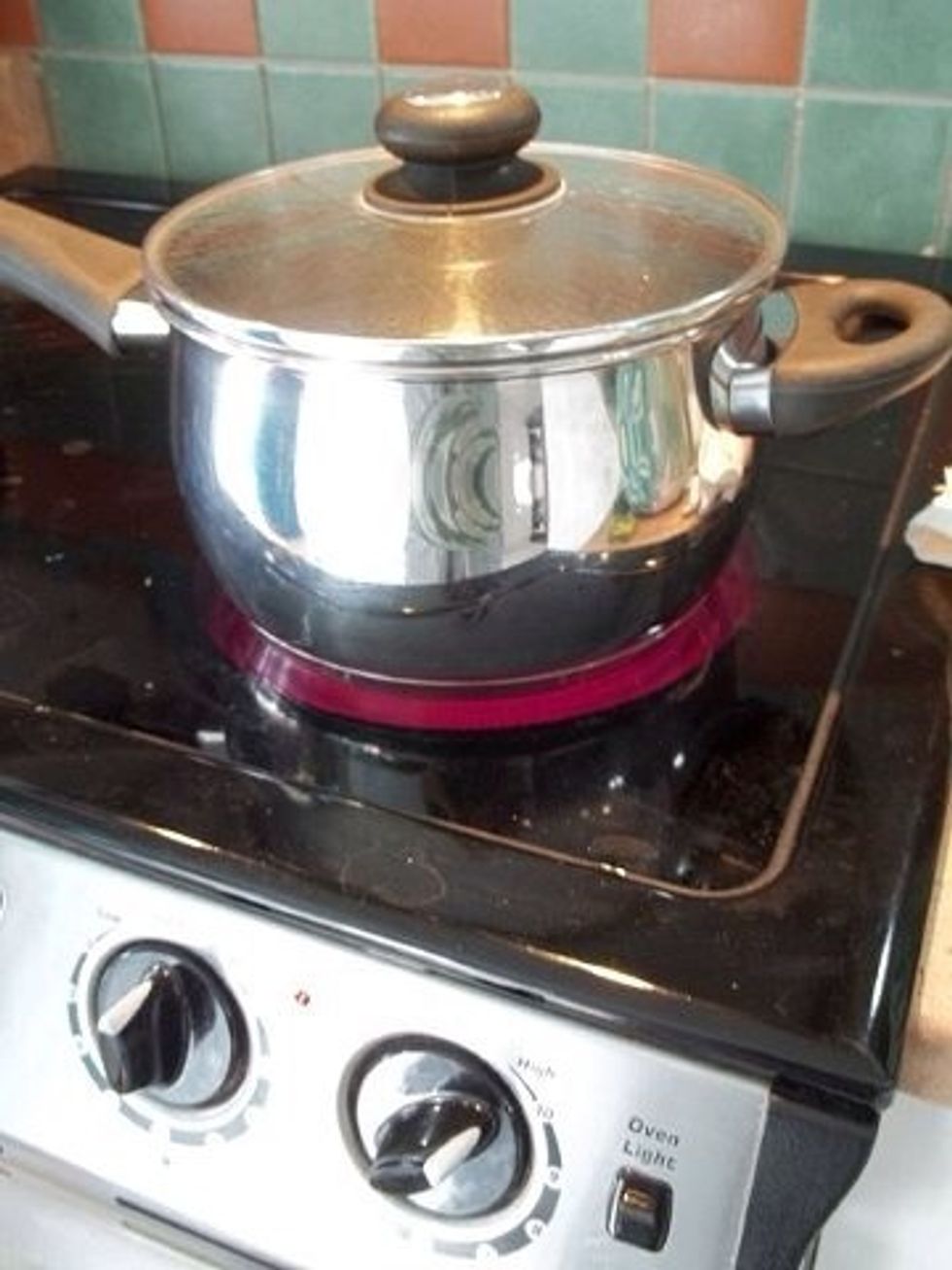 Fill a pot full of water, wait till boil.
It's boiling time to pop the broccoli in!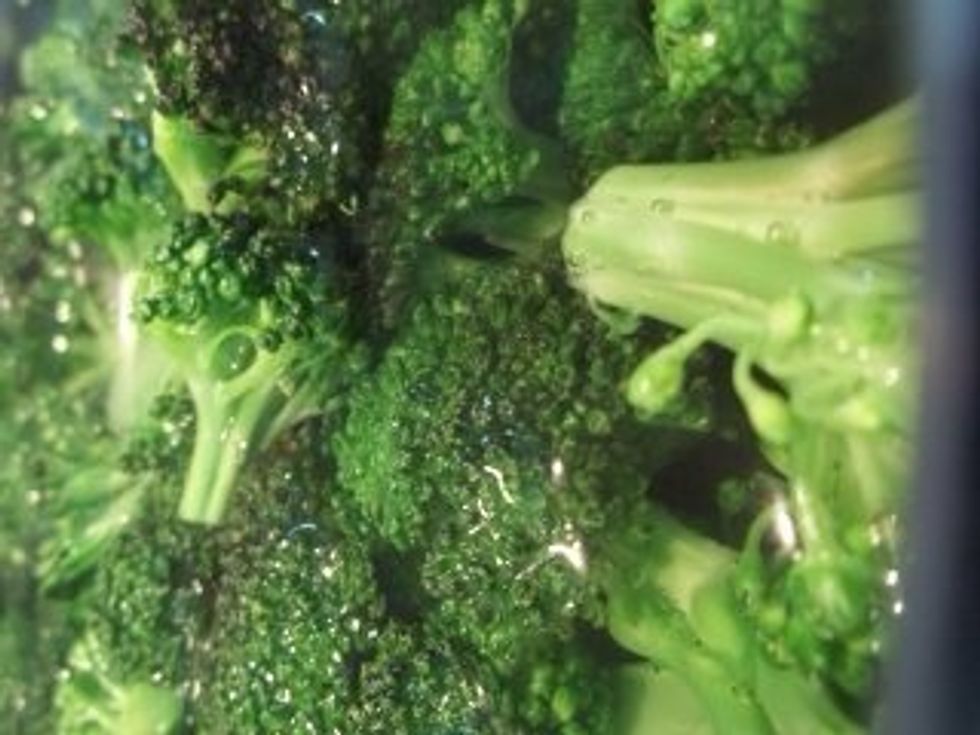 Broccoli needs to be in FOR ONLY ONE MINUTE! Do not cover but make sure the broccoli is under water.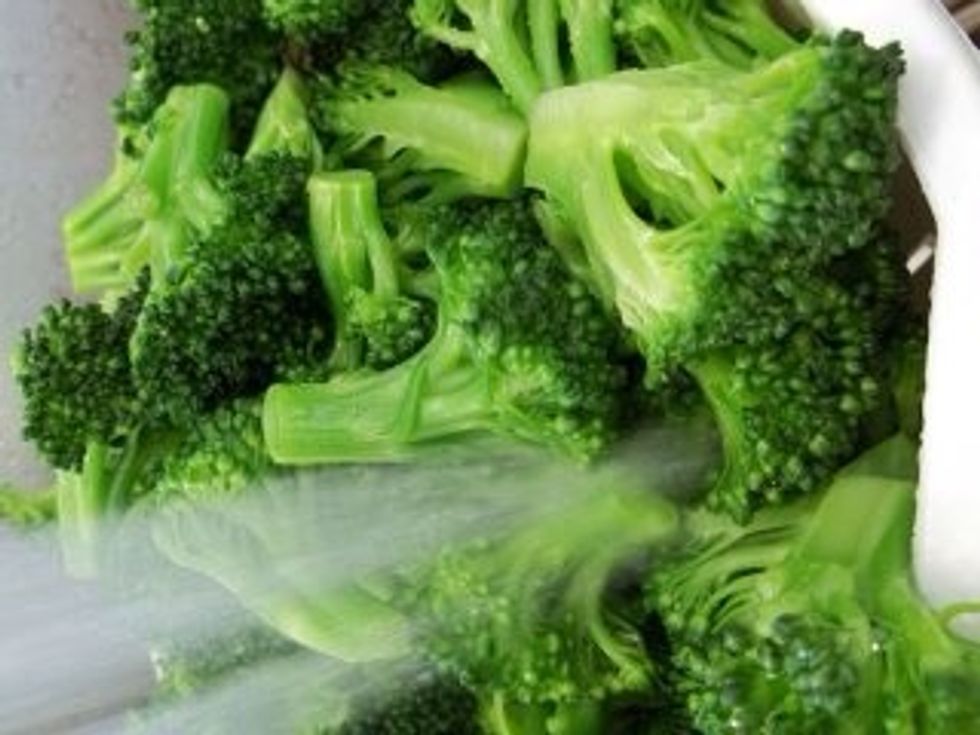 After one minute place in a strainer and place cold water on them. It stops it from cooking, now what this does is it makes the broccoli a nice bright green and it leaves it crunchy but not rock hard.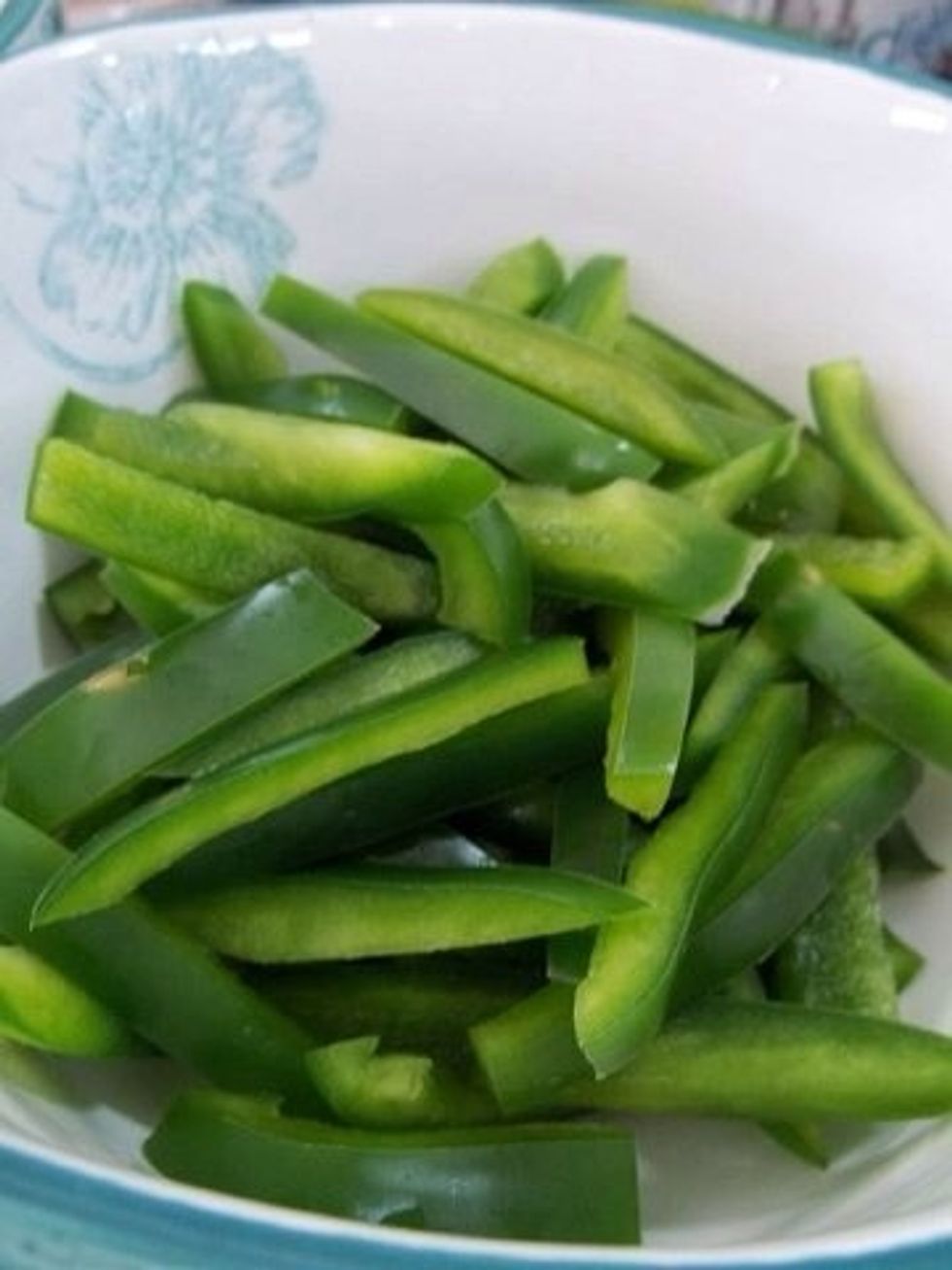 Cut up your veggies :)! Here are the green...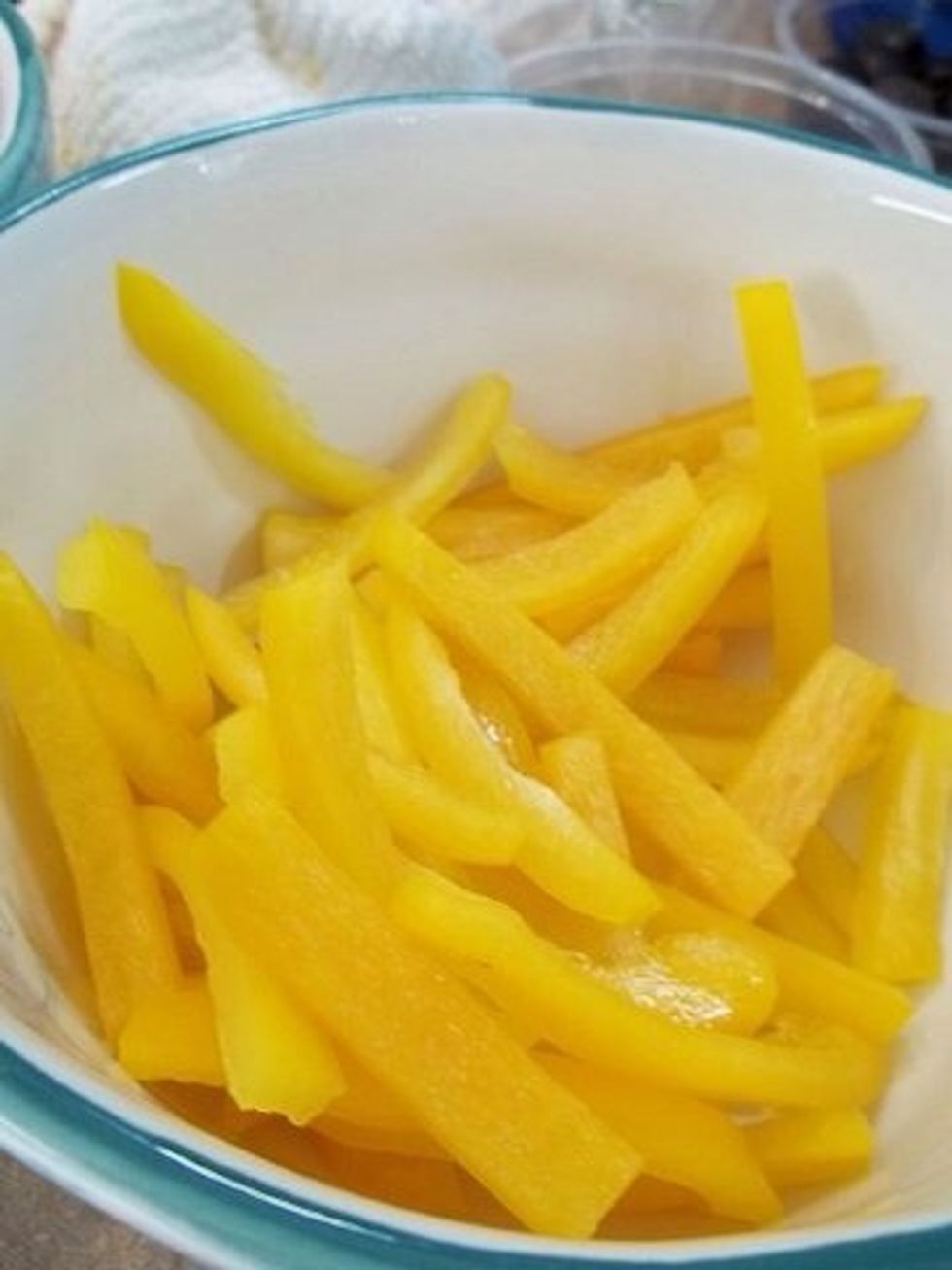 Yellow...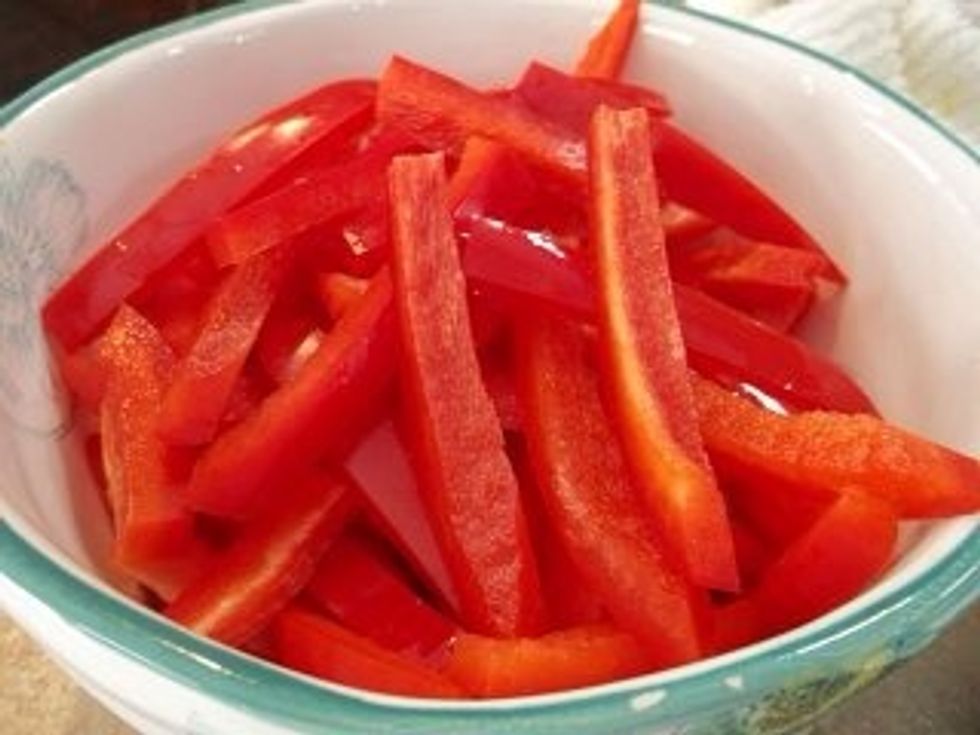 And red peppers. I think they are great for the dip and they make a nice plater.
Okay time to cut the celery, make sure they aren't too big I cut mine in half to fit on the platter.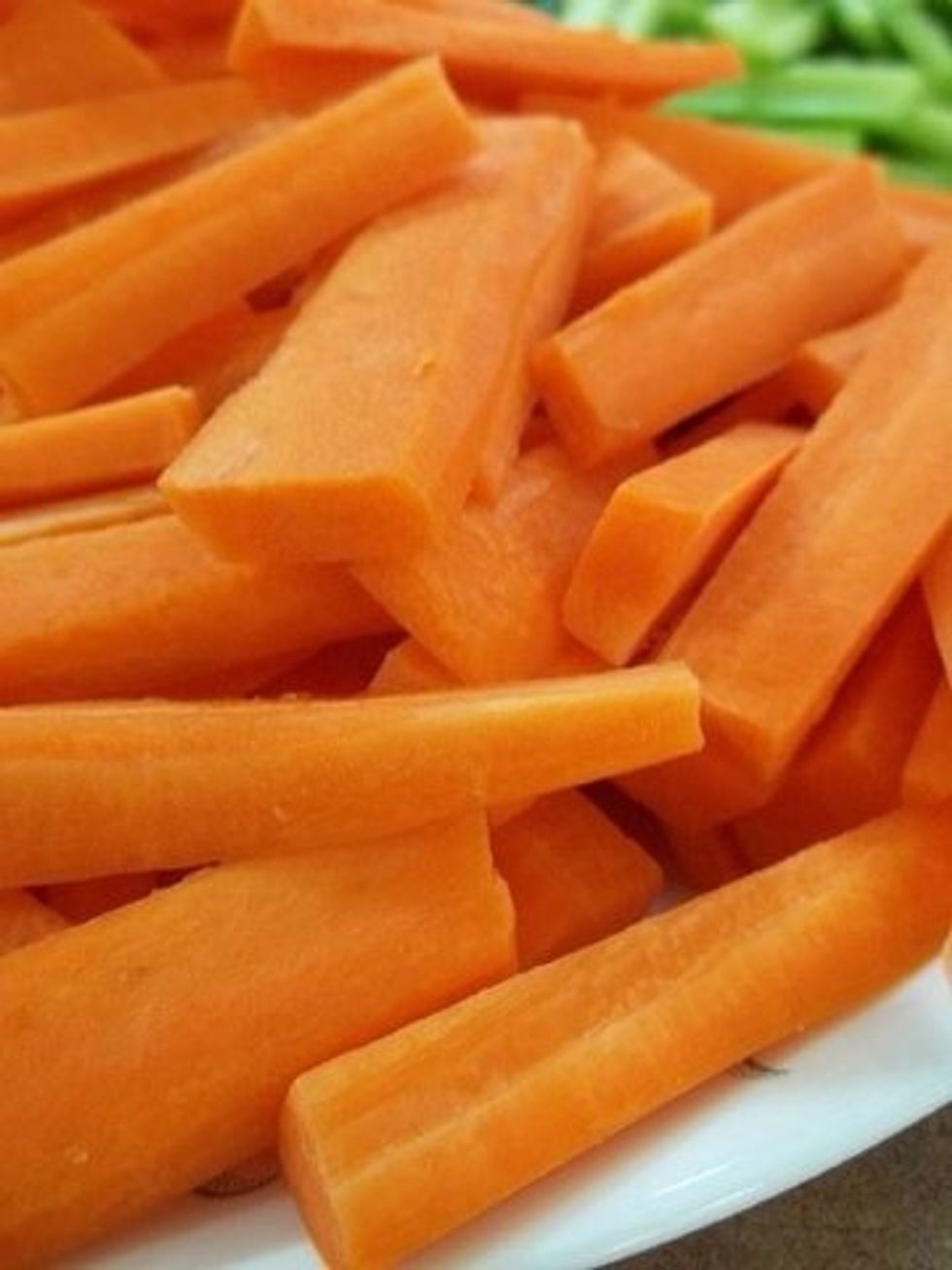 Cut your carrots. I cut them in four :)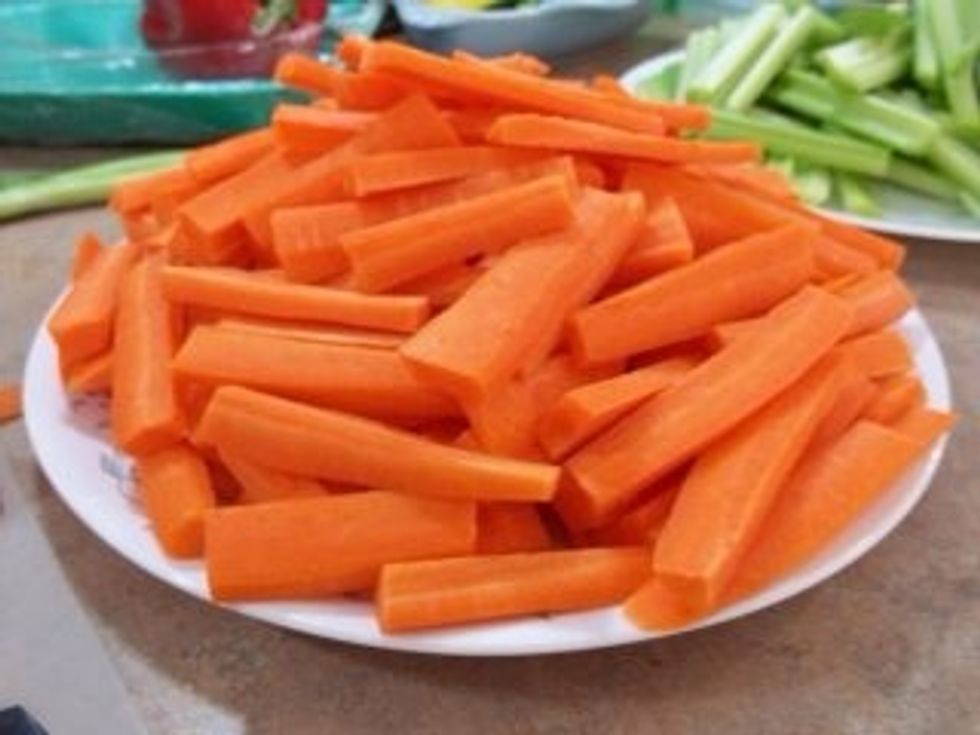 Yummy :)!!!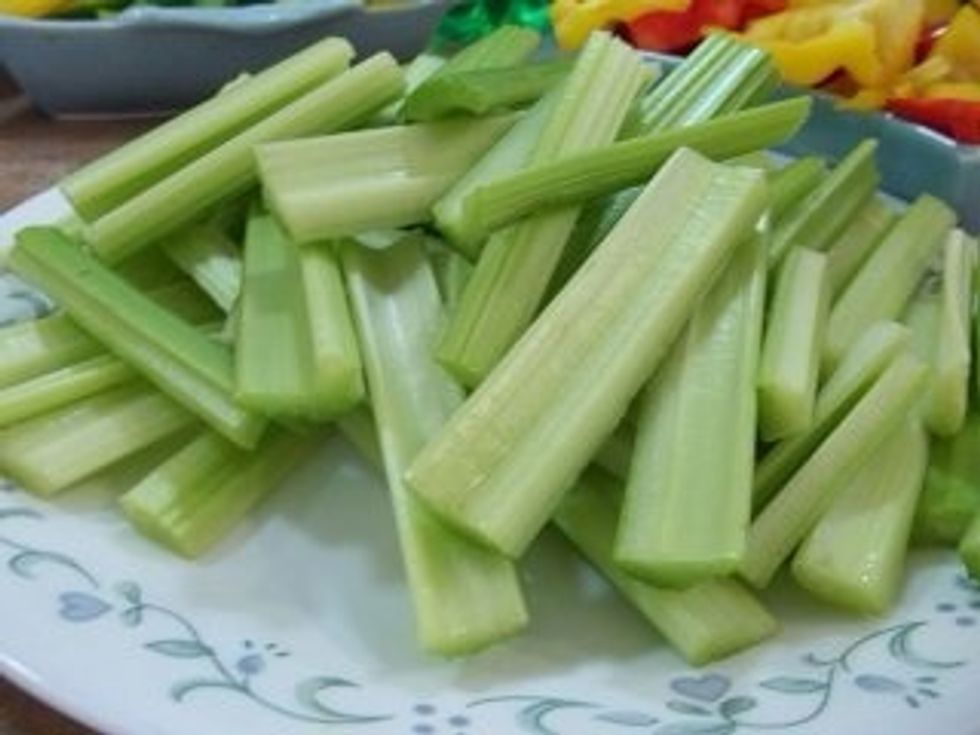 Lots of celery!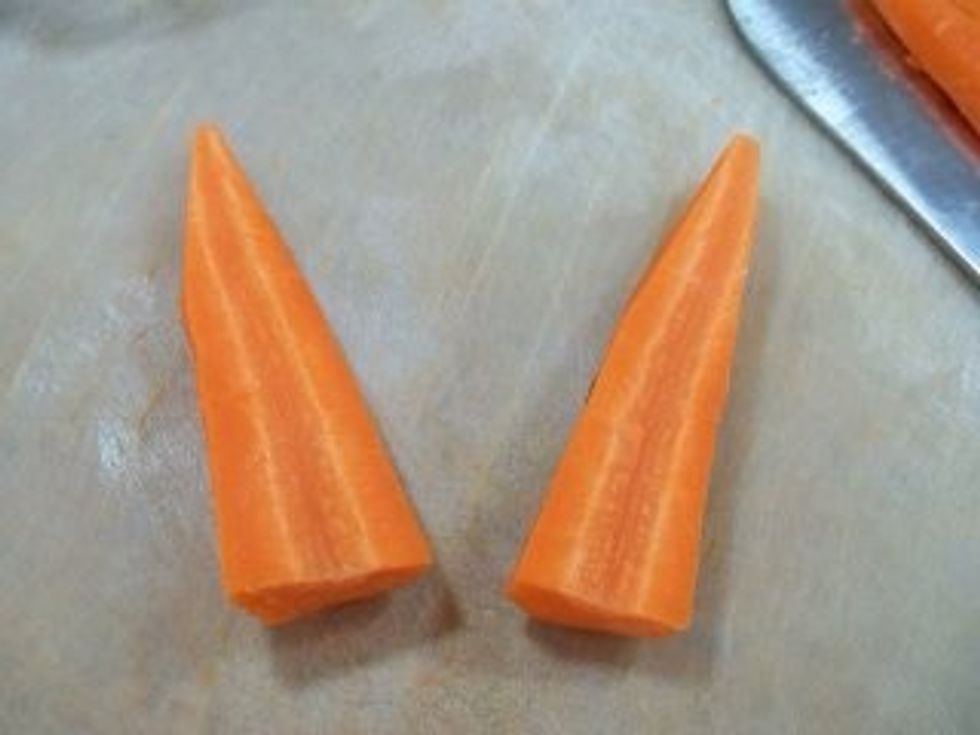 Okay, now lets make the bunny ears! Simply cut a carrot in half. I cut them down to size with a knife.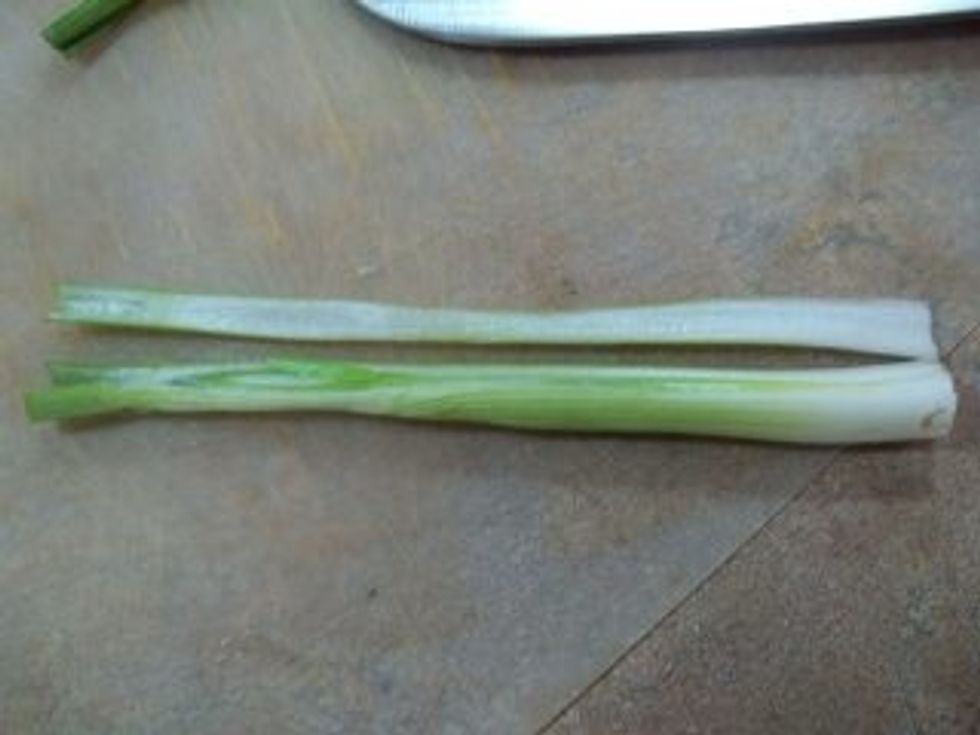 Now for the whiskers cut your scallions VERY fine. I cut it in half and then small slices.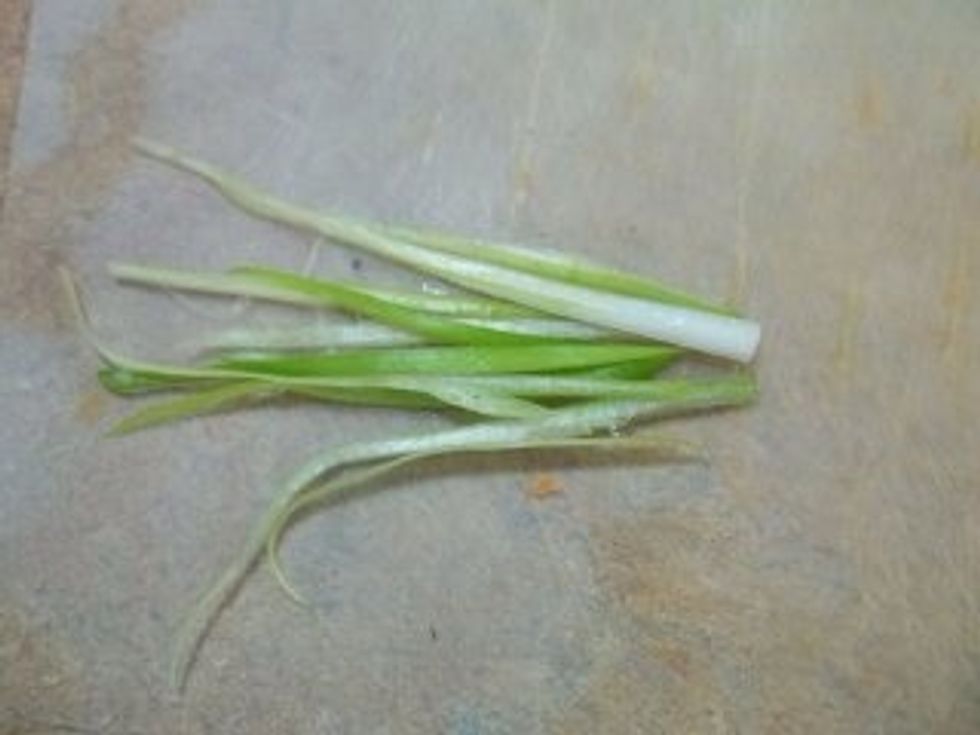 Like so :)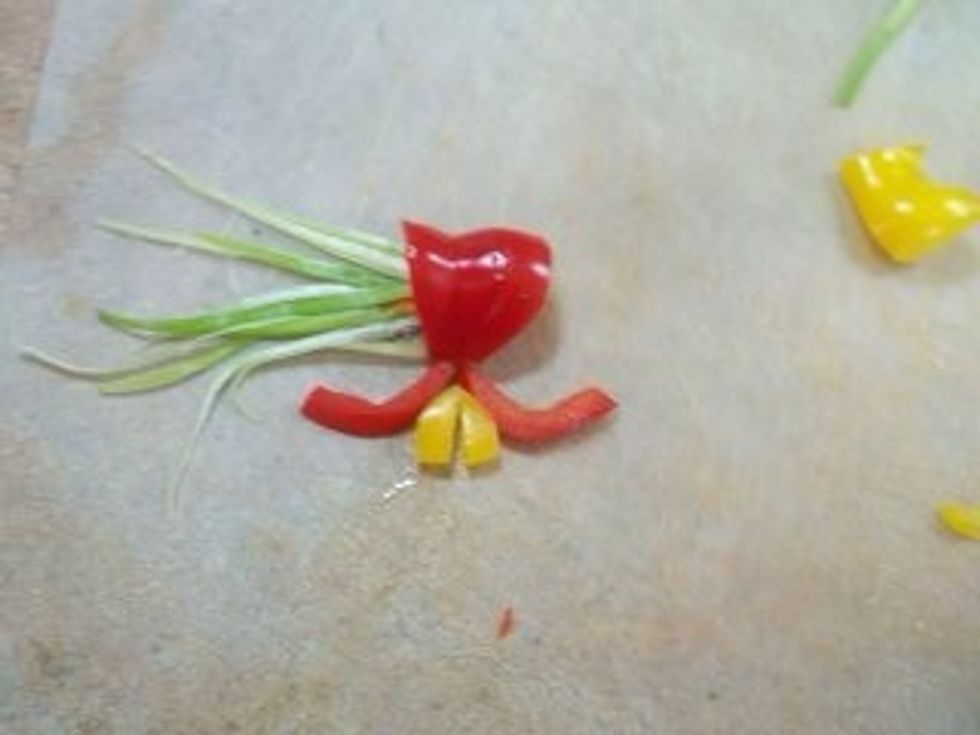 Okay on to the mouth, nose and teeth. The nose is the top of a red pepper the same. The teeth are a yellow pepper made into squares then slants at the top.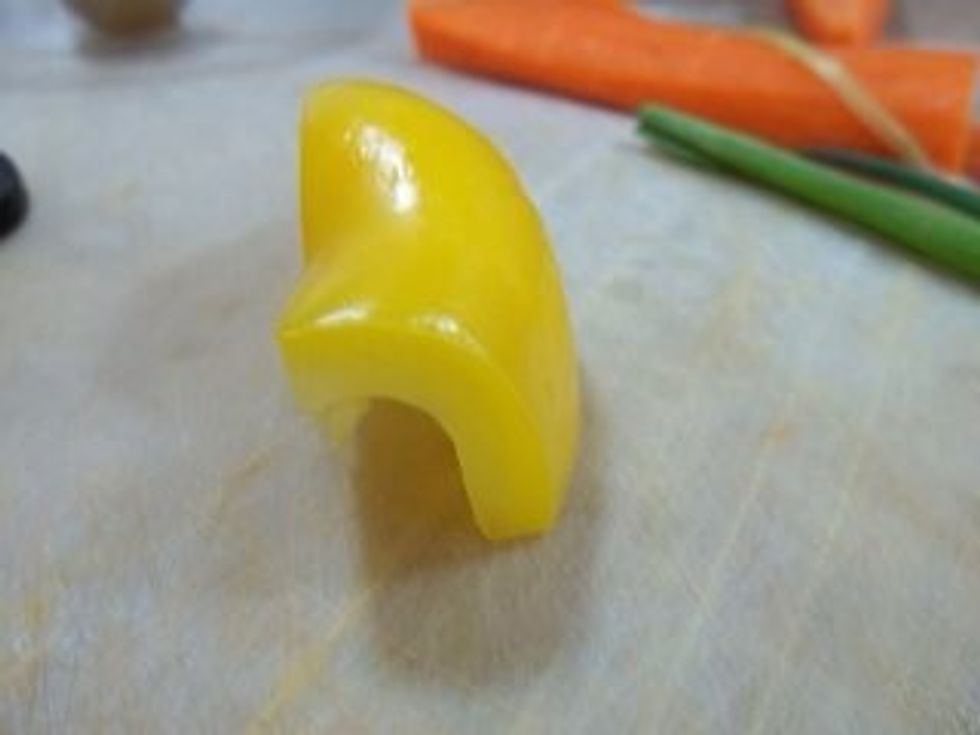 This is what the nose should be made out of well it should be the red pepper NOT YELLOW :) I just forgot to take a picture lol. But it's the top of the pepper.
The eyes are pimiento stuffed olives cut in half.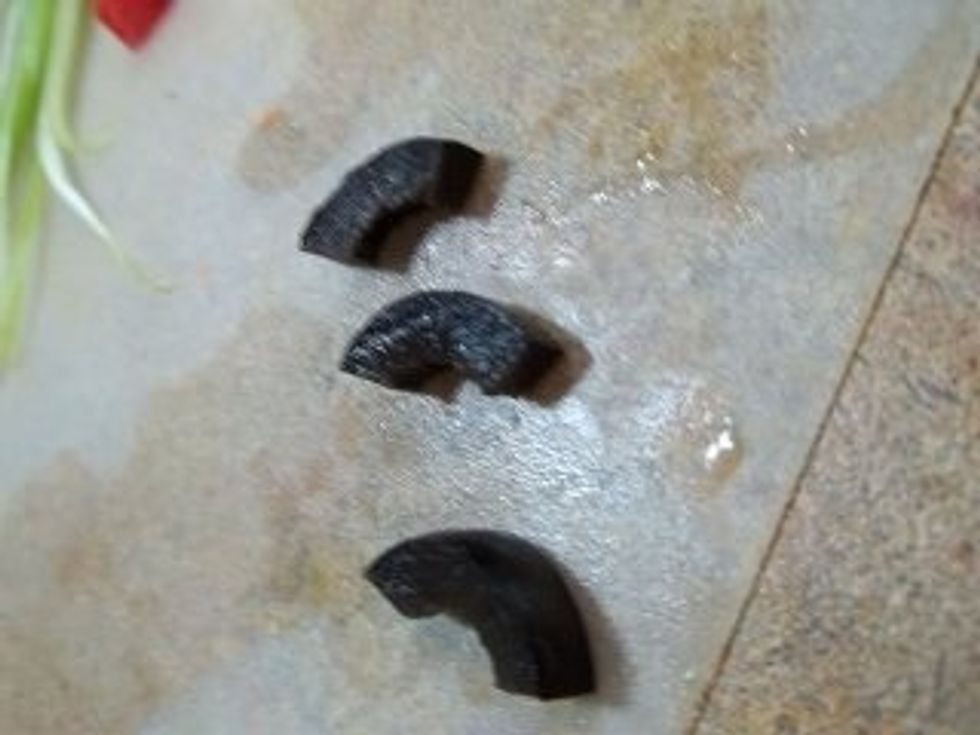 Now for the eye lashes. Slice a thick slice of a black olive and cut into three. Cut one more thick slice but cut into two.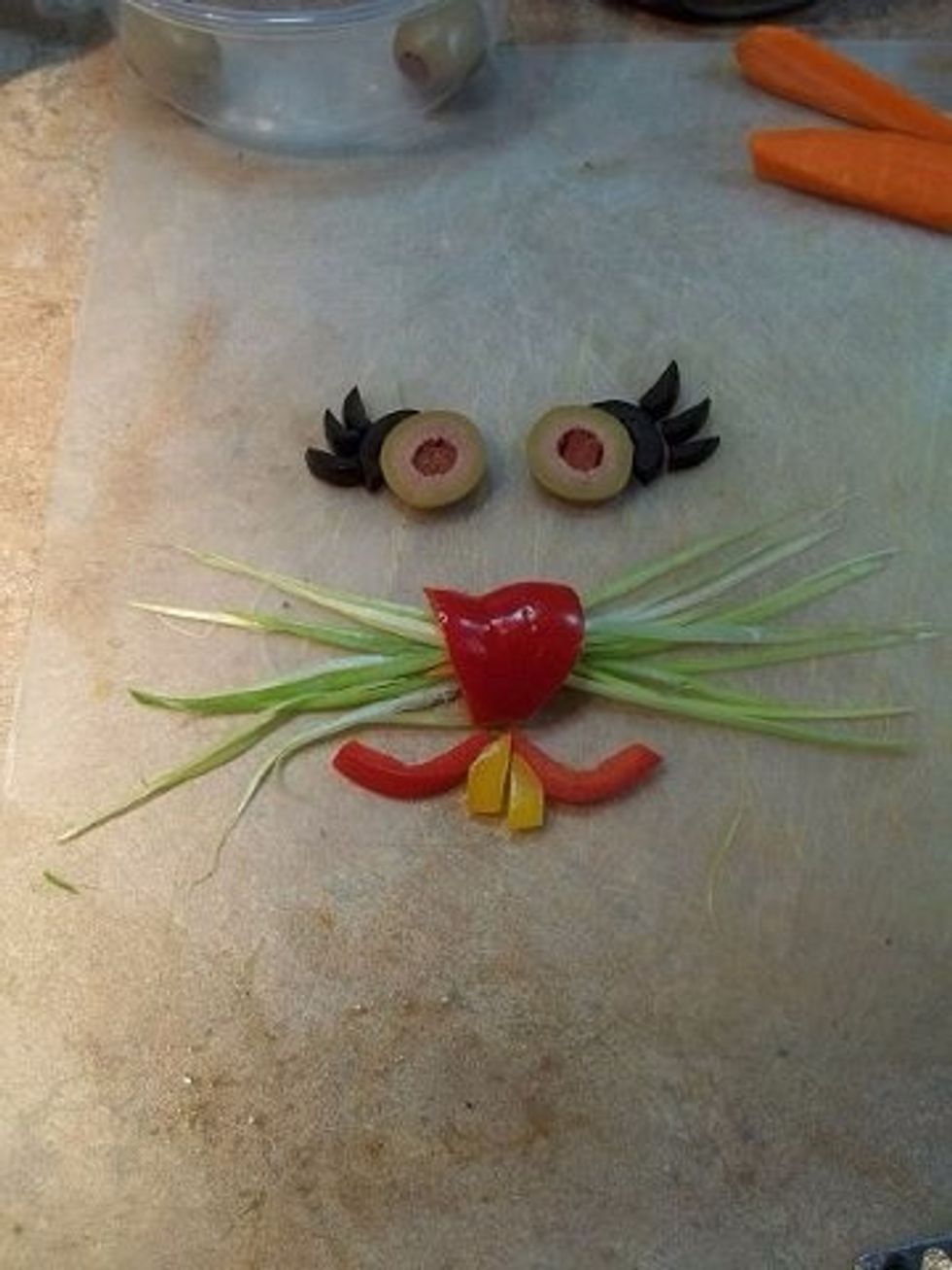 Now, for the olive slice you cut into two place right on the pimiento olive. Then fan out the other three olives.
For the the bow tie you use the top of the red pepper again. And then a small piece of a yellow pepper. (It is green here but I changed it)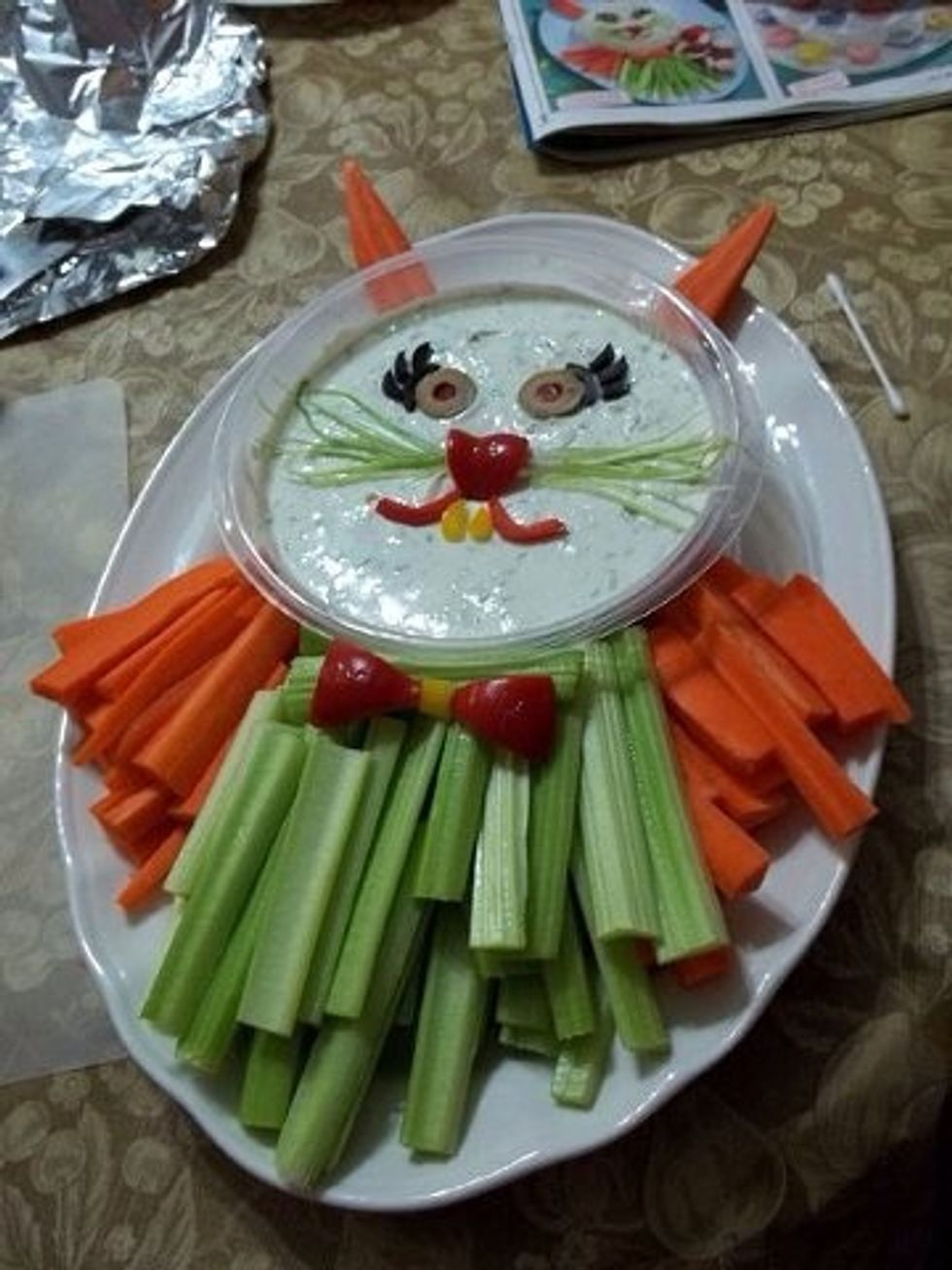 And then place dip into a bowl. Place face on and then your veggies :) and there you have it! A super cute veggie tray! The dip is quite a hit! It has a zing of horseradish it's super yummy!
PLEASE IF YOU HAVE QUESTIONS :)! Feel free to ask!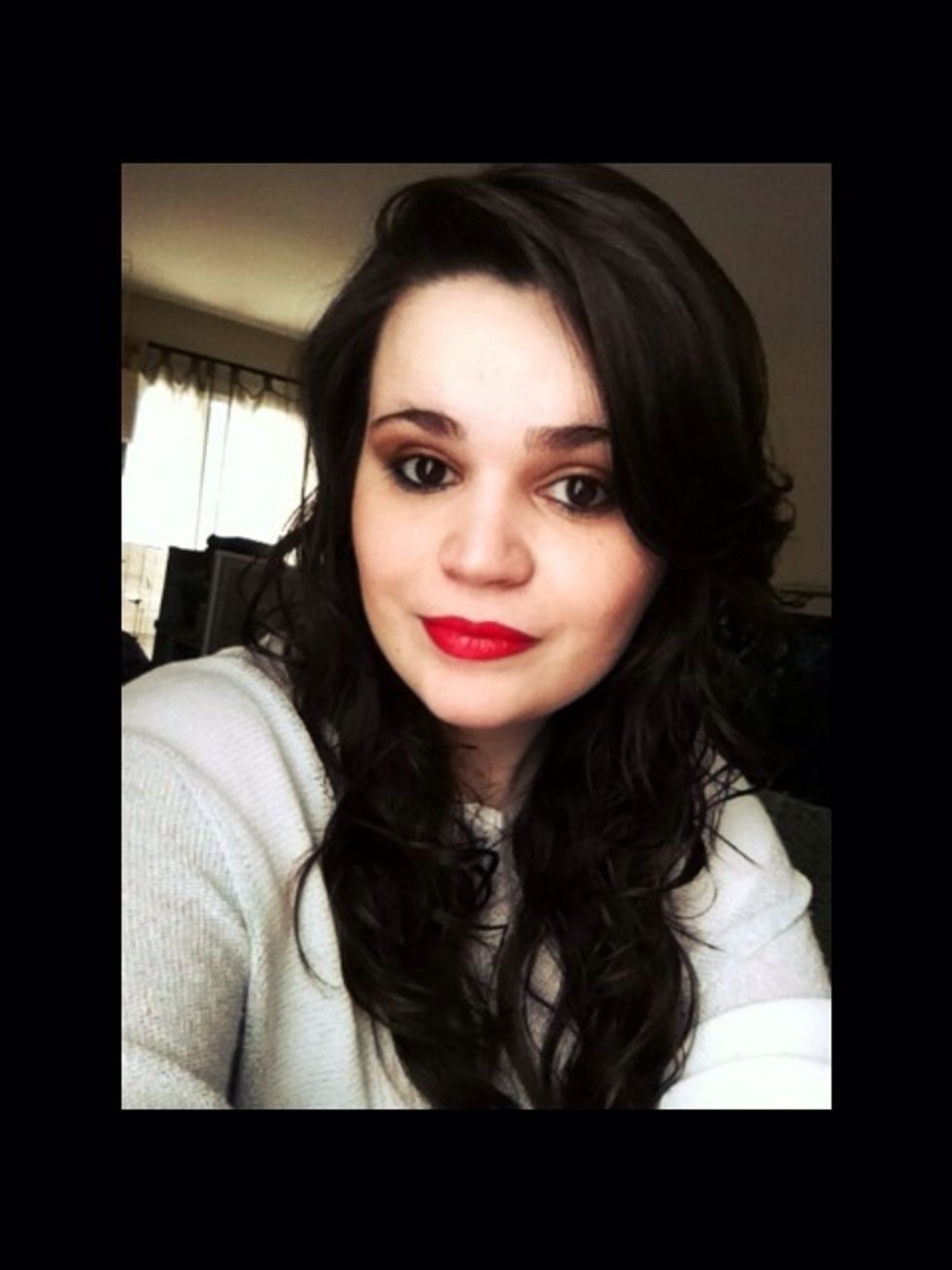 Please follow, like and share :)! And don't forget to check out my other delicious recipes! THANKS FOR STOPPING BY!!!
4.0 Scallions
2.0 8oz Cream Cheese
1.0 5.2oz Boursin Garlic Herb Cheese Spread
1/2c Sour Cream
1/3c Fresh Dill
1/4Tbsp Horseradish
1/4tsp Salt
3.0 Pitted Black Olives
2.0 Pimento Stuffed Green Olives
1.0 Red Pepper
Bag Of Carrots
Bag Of Celery
Any veggies or crackers you might want.