Make an Easy DIY Beekeeper Costume for Halloween
239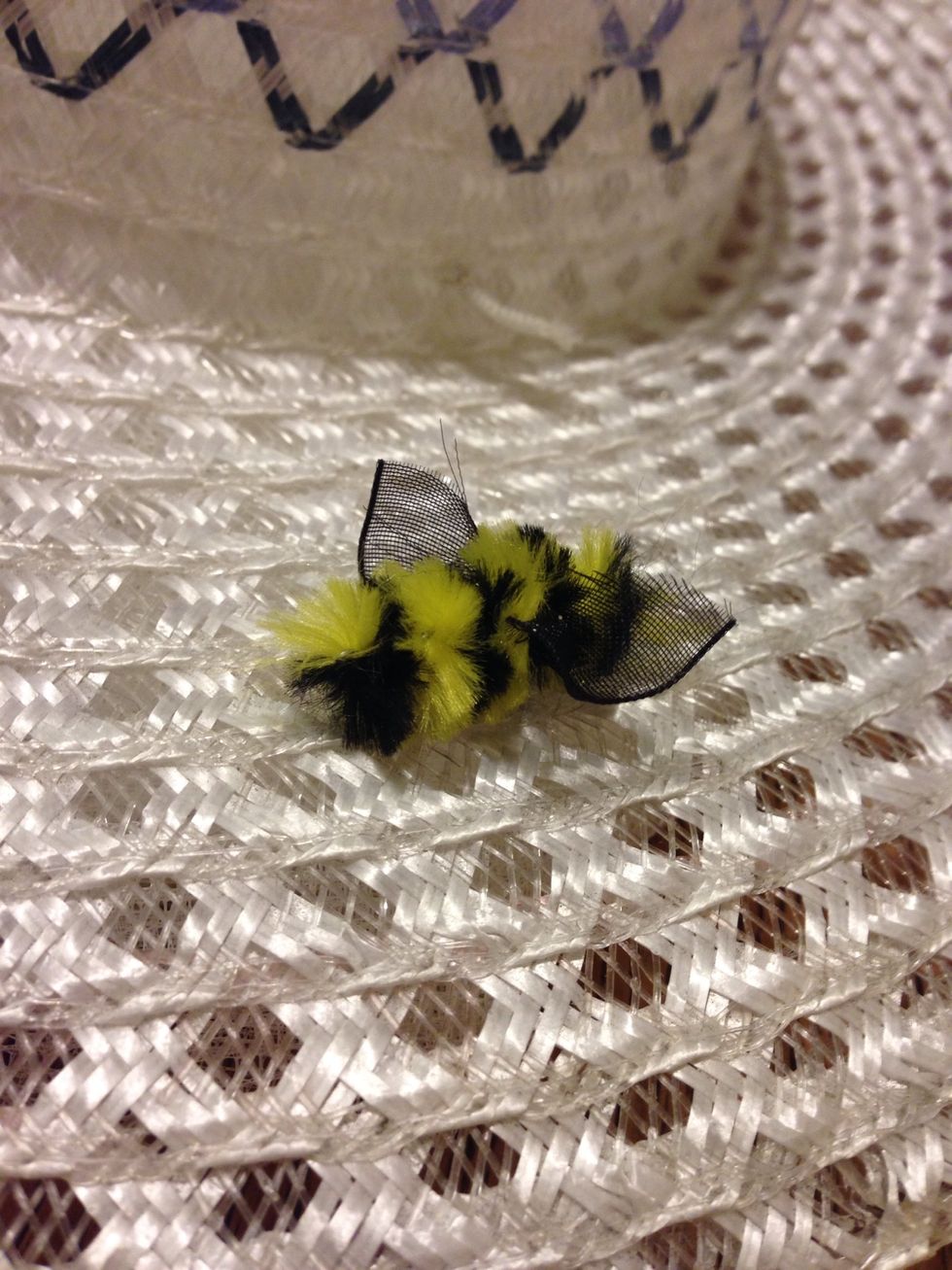 To make the bees; take two pipe cleaners and start twisting the ends together.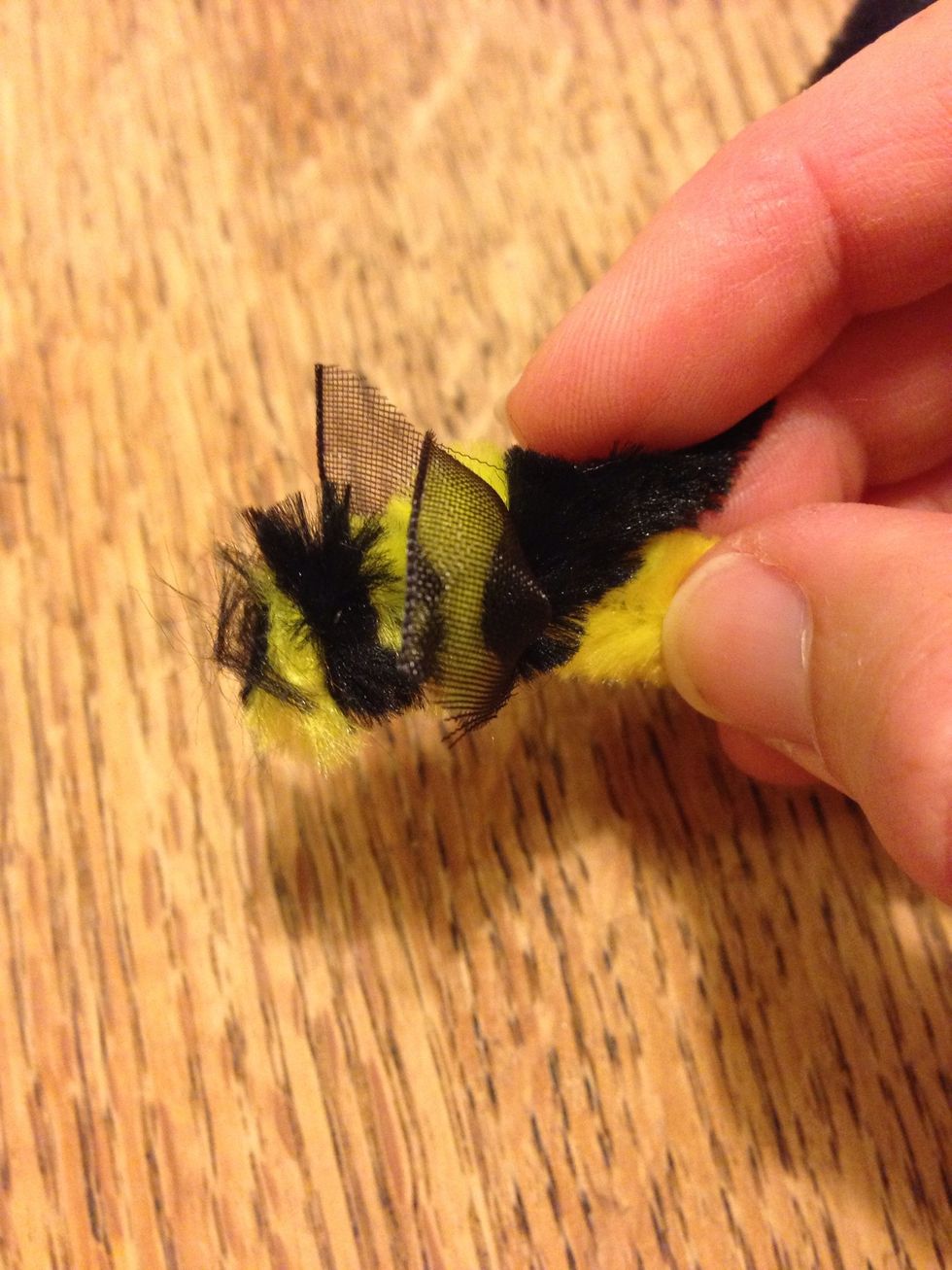 Once you have a couple of turns, place a small piece of ribbon in between to make the wings and keep twisting.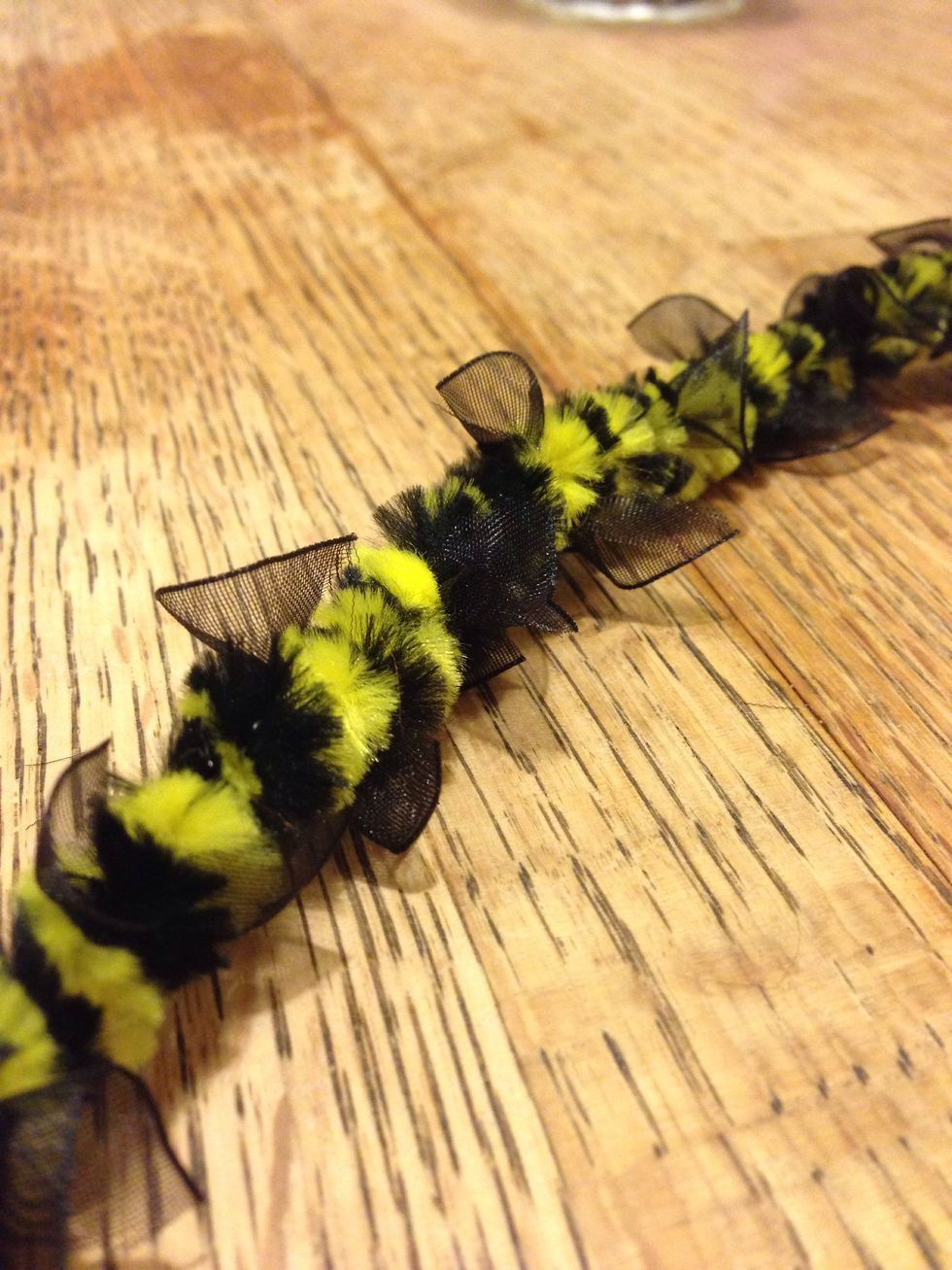 Do this down the length until you have a number of bees. I managed to fit 12 onto my pipe cleaners.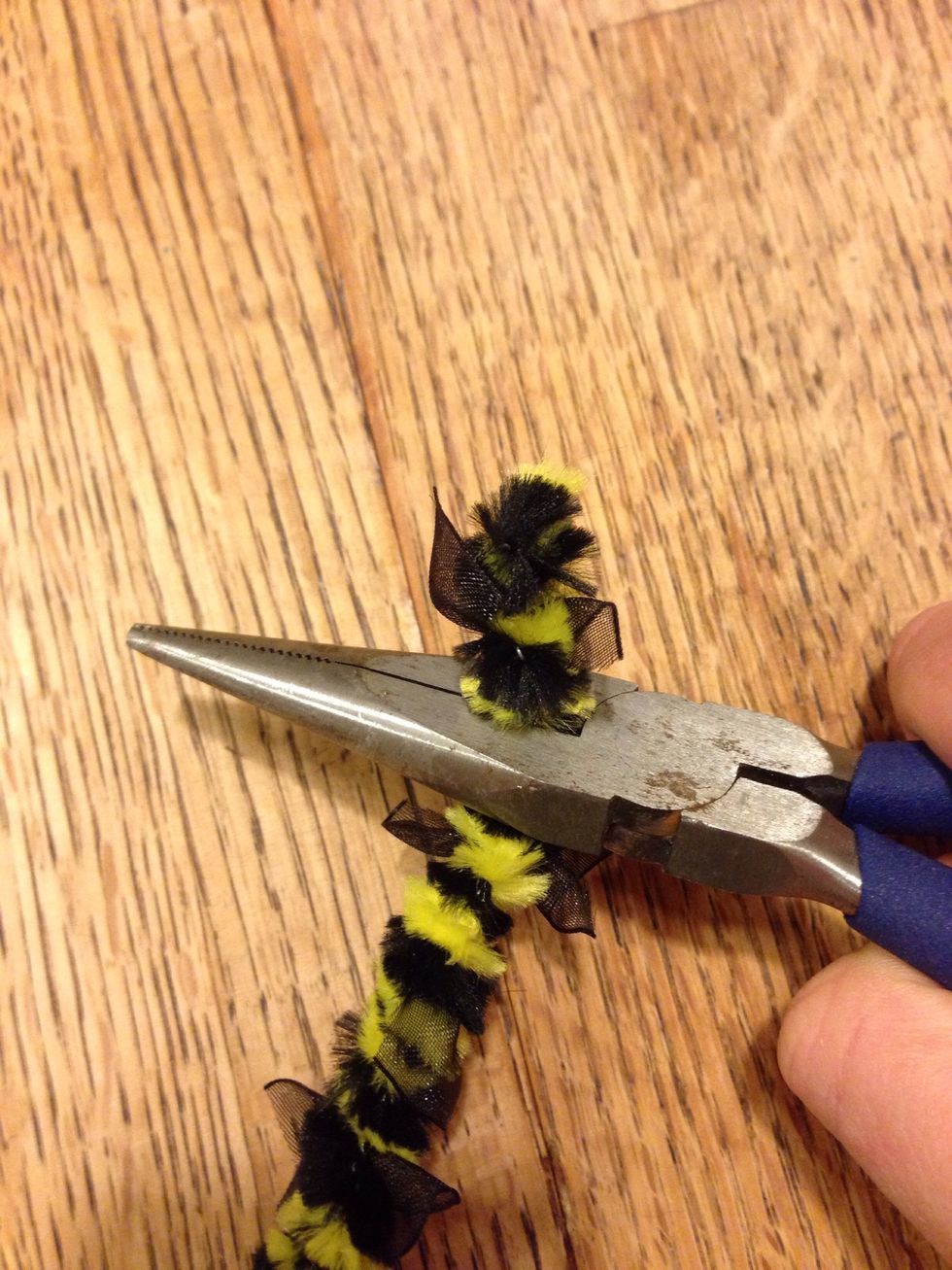 Once you've finished the row, snip between each of the sets of wings with a pair of pliers or strong scissors.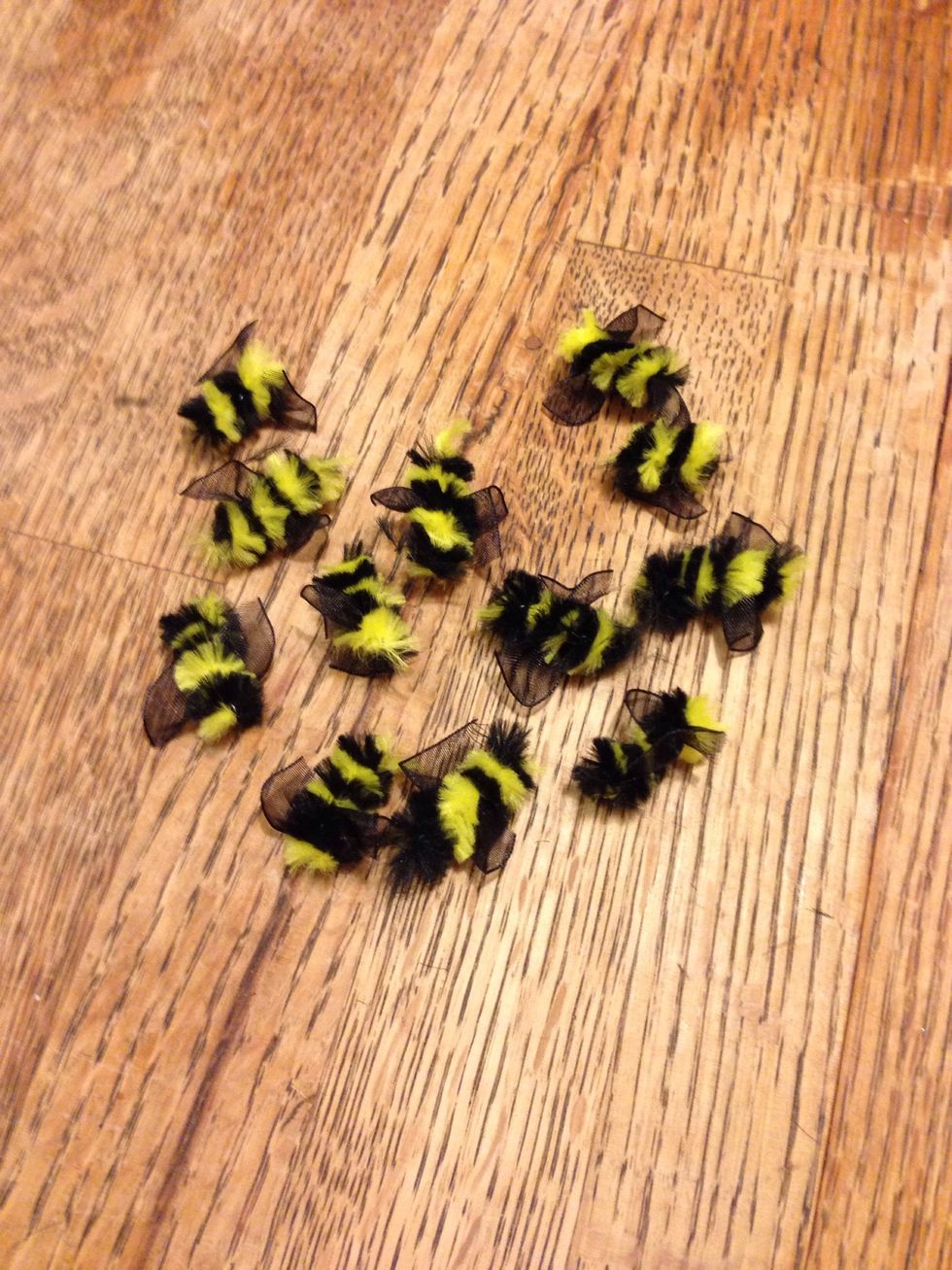 There you have it - a small gaggle of bees. Make as many as you'd like for your costume then set them aside.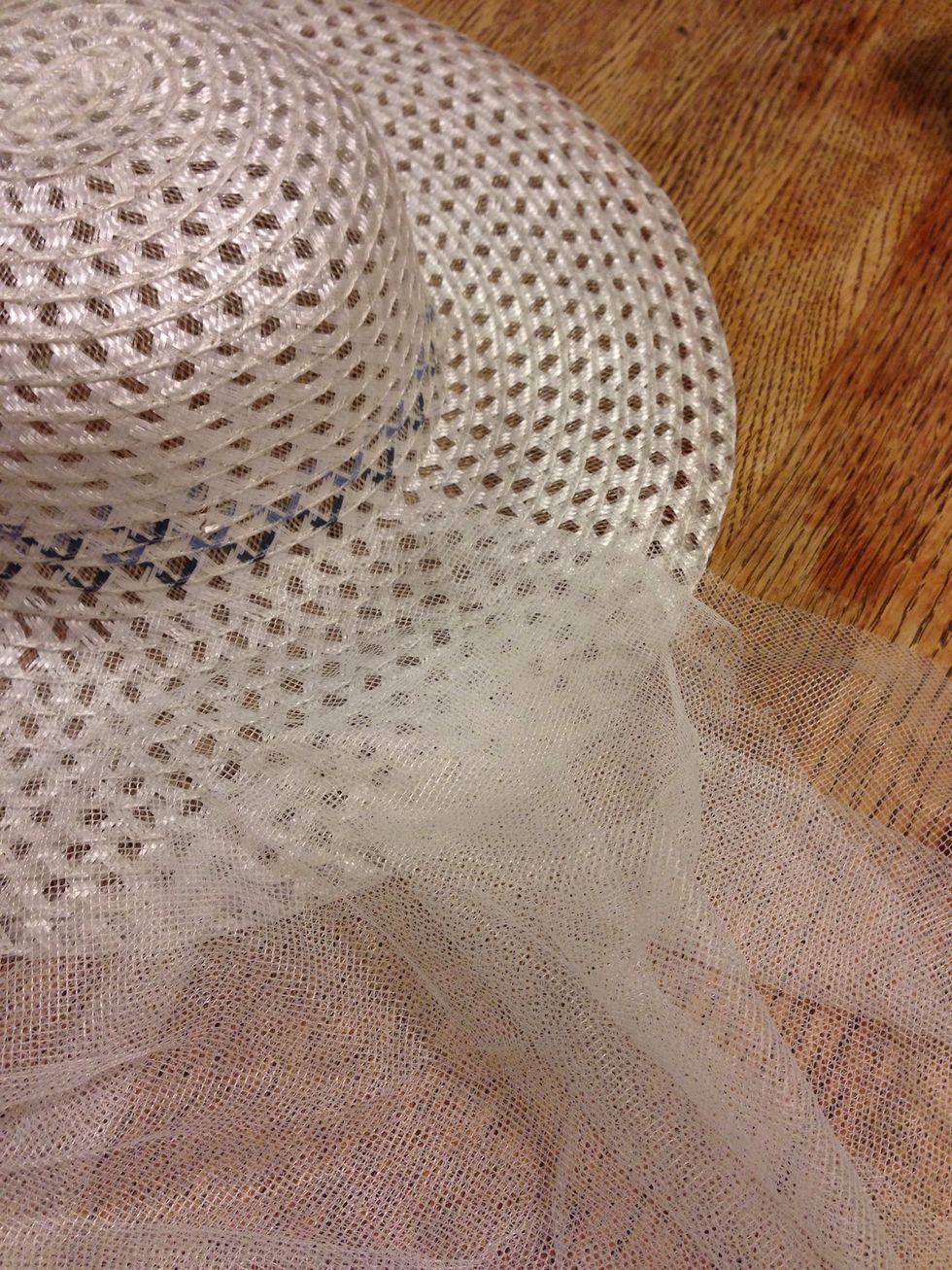 Cut a piece of tulle (I used an old net curtain from Goodwill) long enough to easily wrap around the brim of the hat. I then cut it with a 1m drop so it will hang below my shoulders.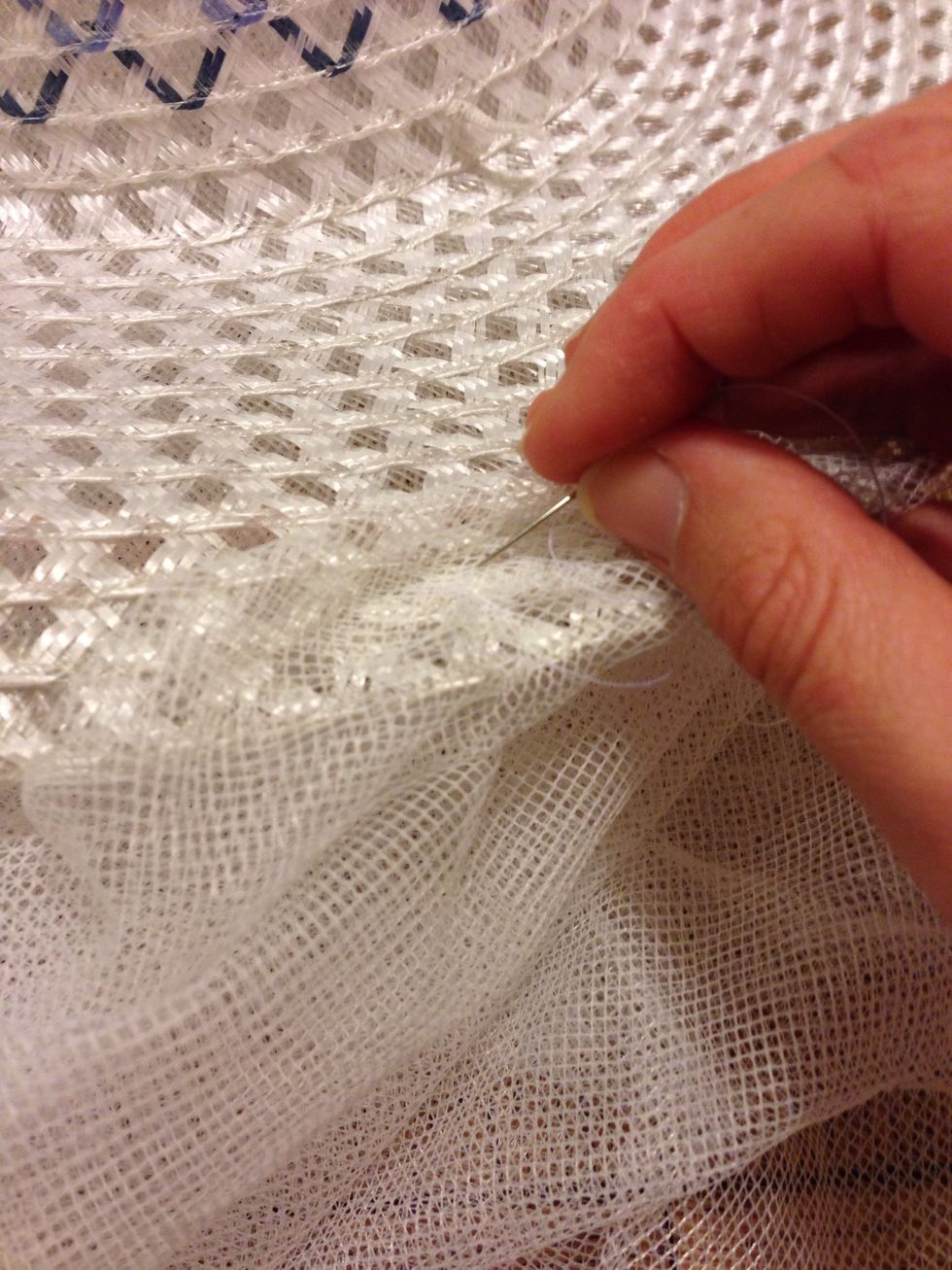 Stitch the tulle onto the brim of the hat to hold it in place. If you want, you could staple it on - I won't tell anyone ;)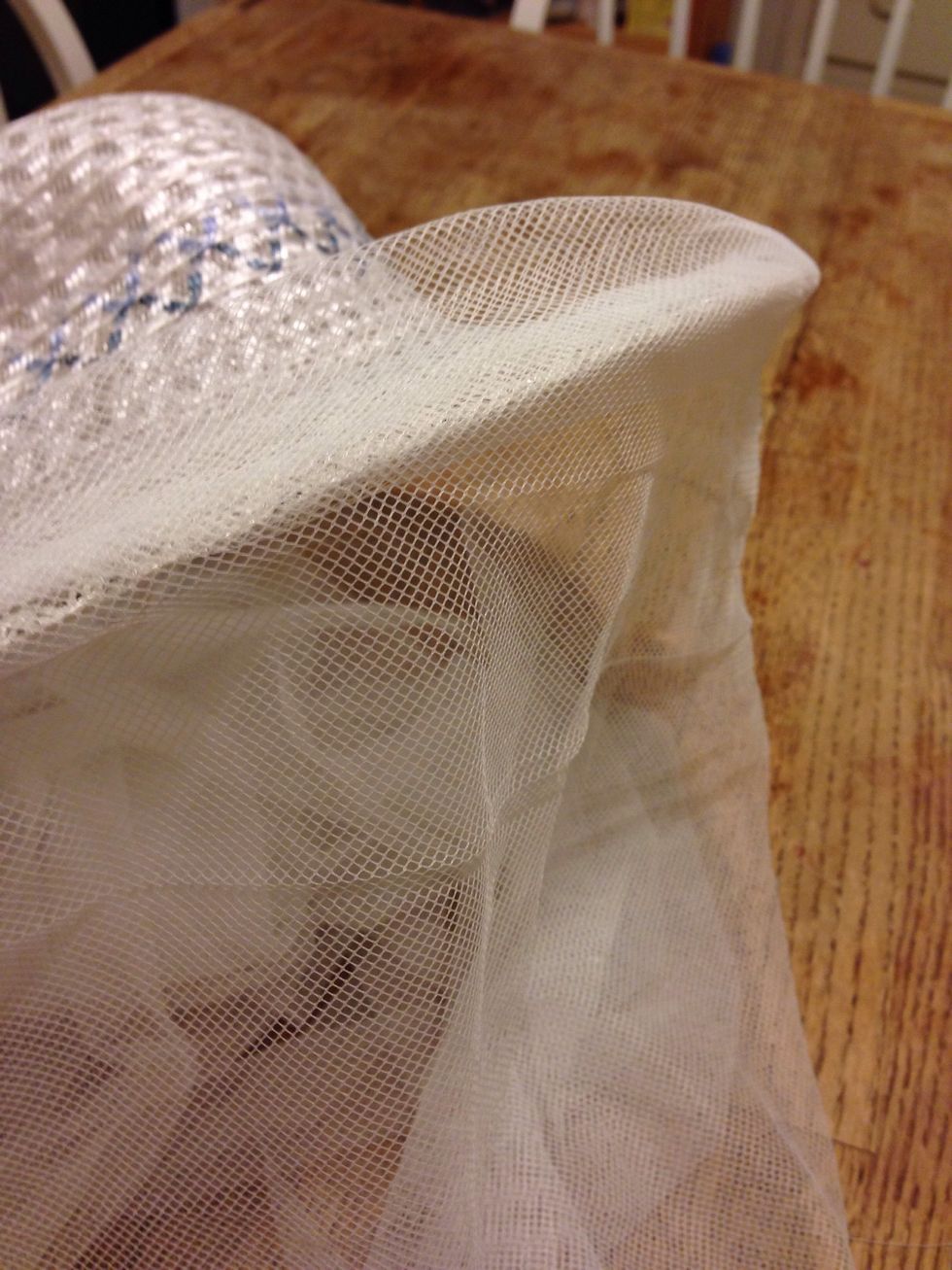 Keep stitching all the way around and overlap the tulle at the back so those pesky bees can't get in!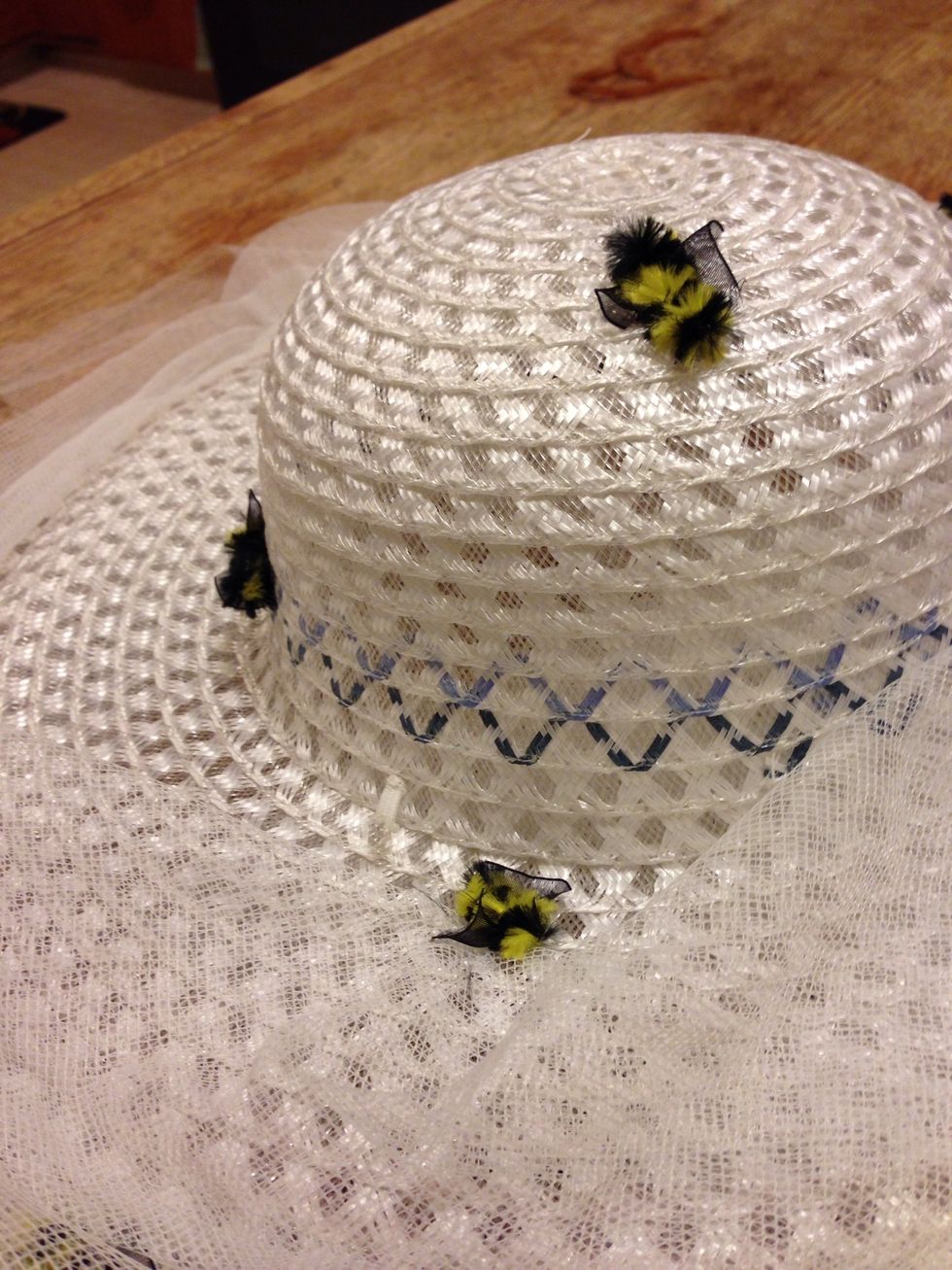 Now, grab your bees and sew or glue a few of them into the hat.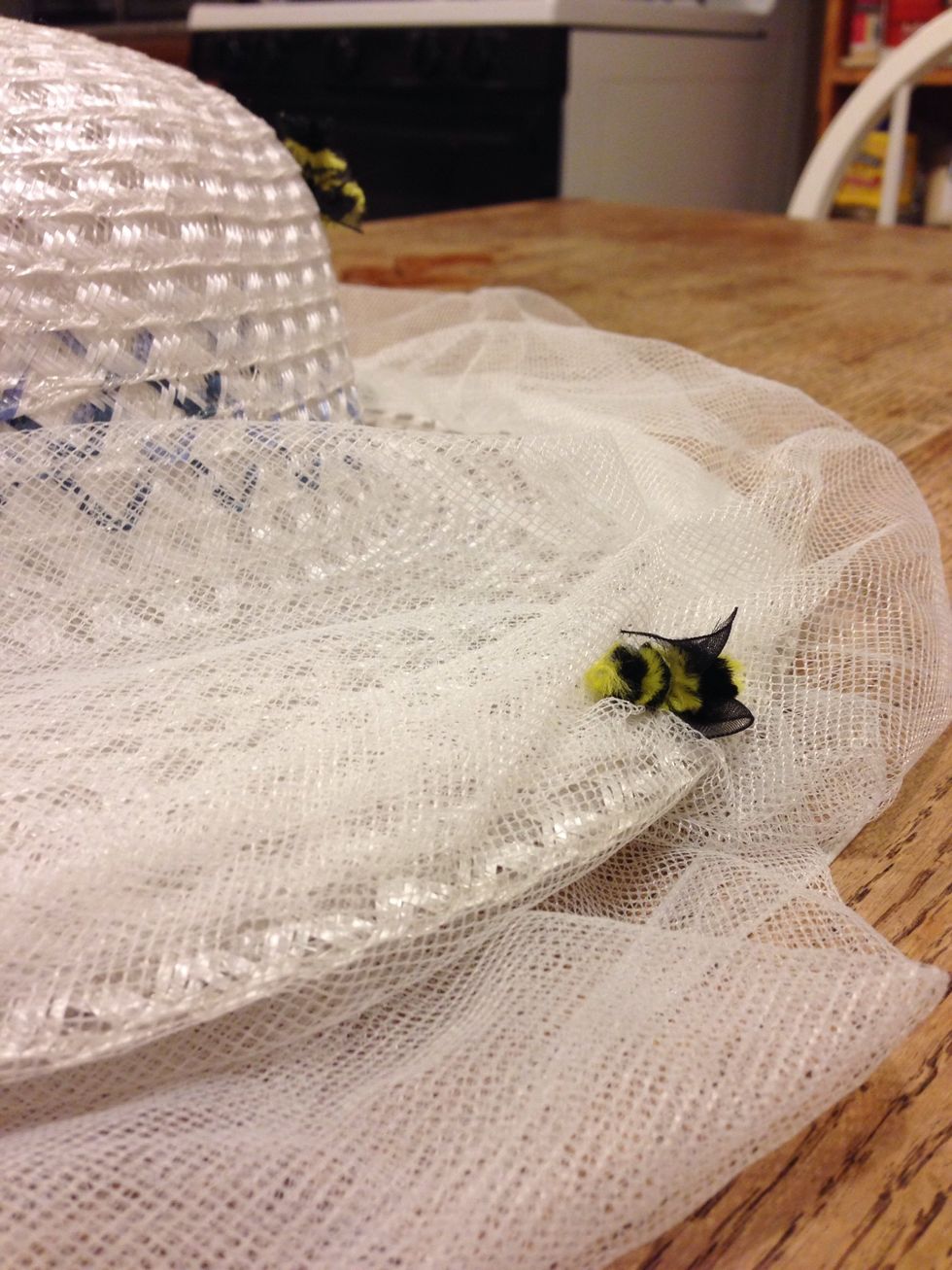 Look at this little guy!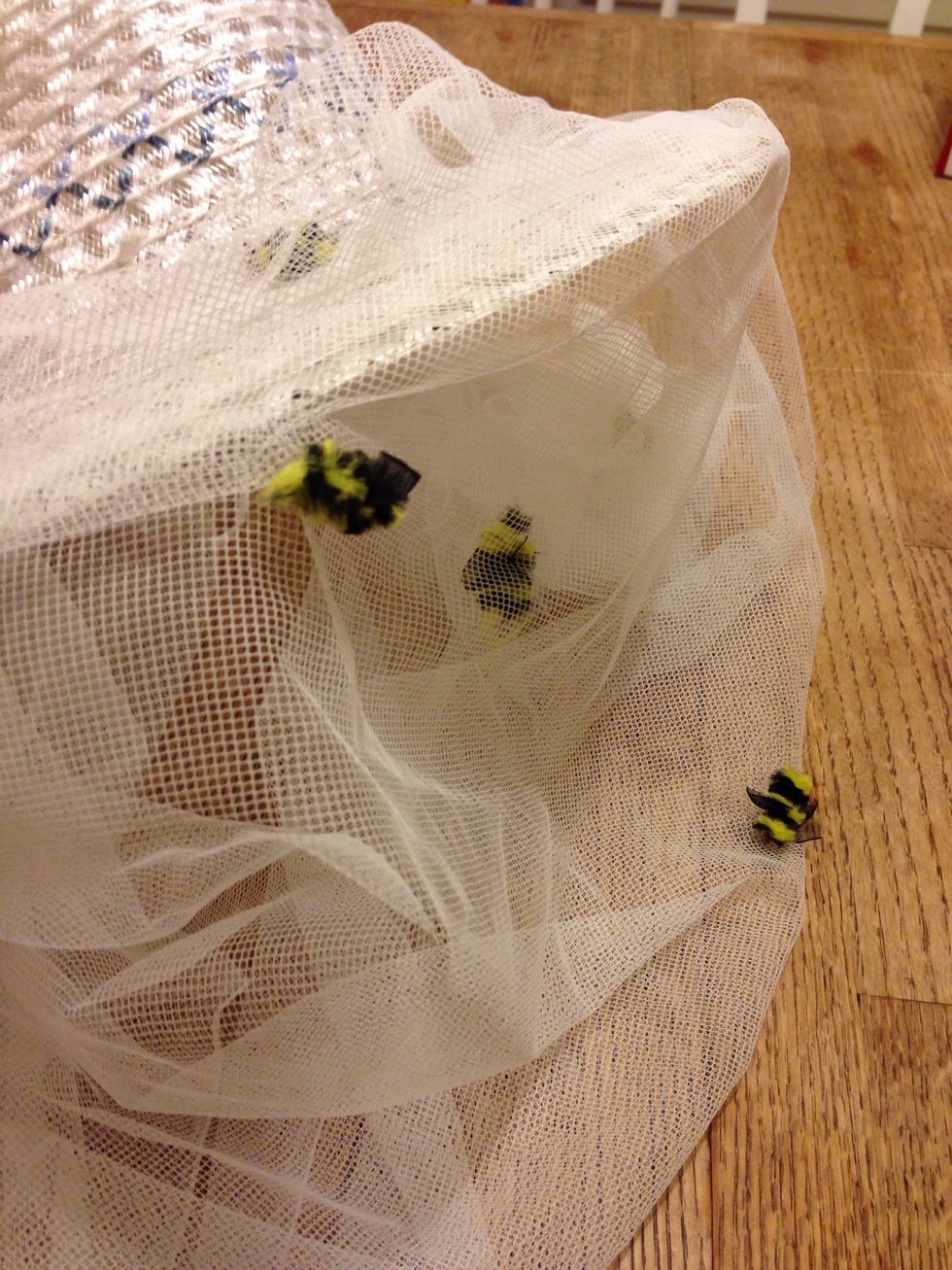 Sew a few onto the tulle too. I put a sneaky one on the inside just for fun.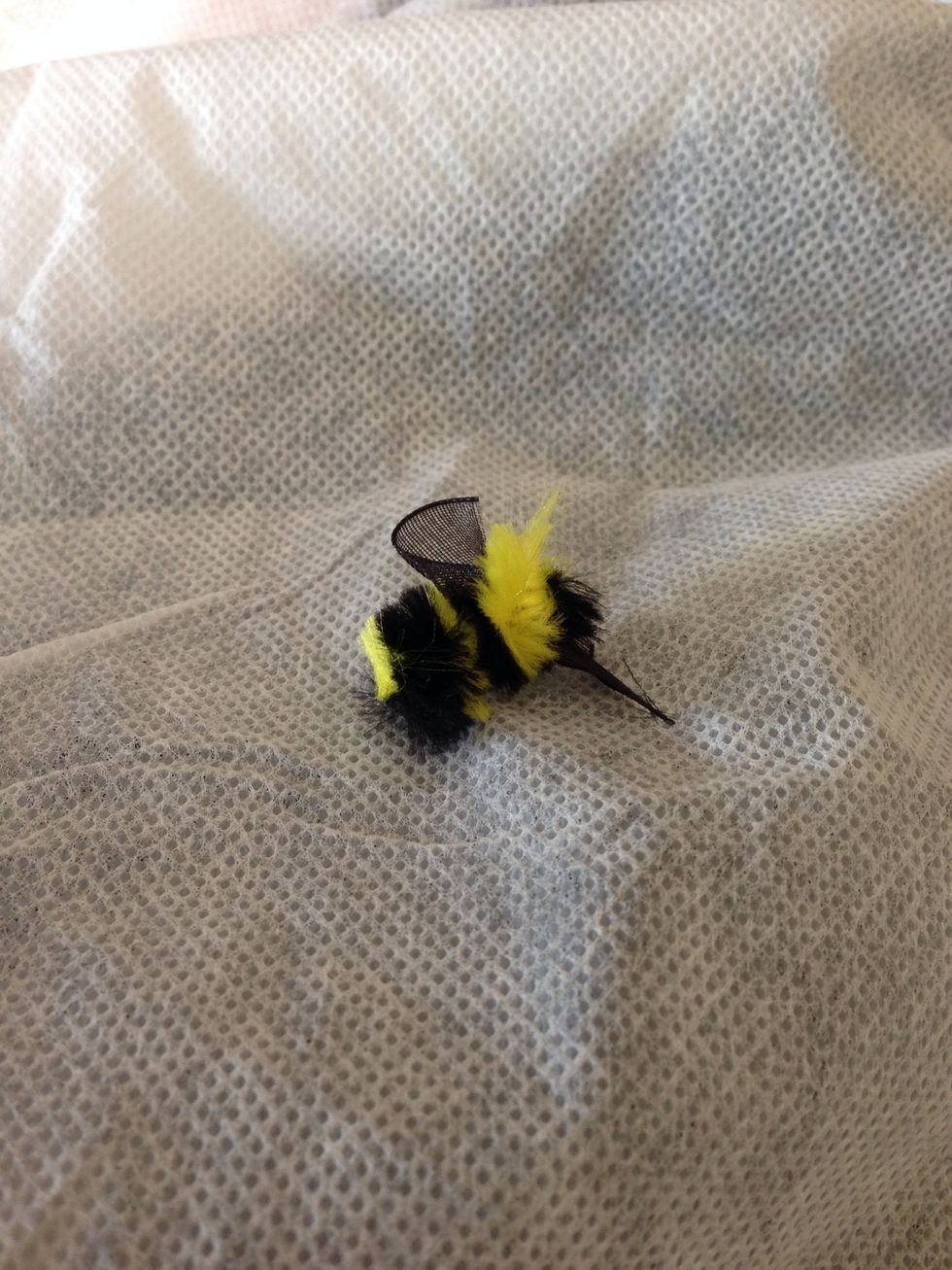 Add a couple to the outside of the coveralls...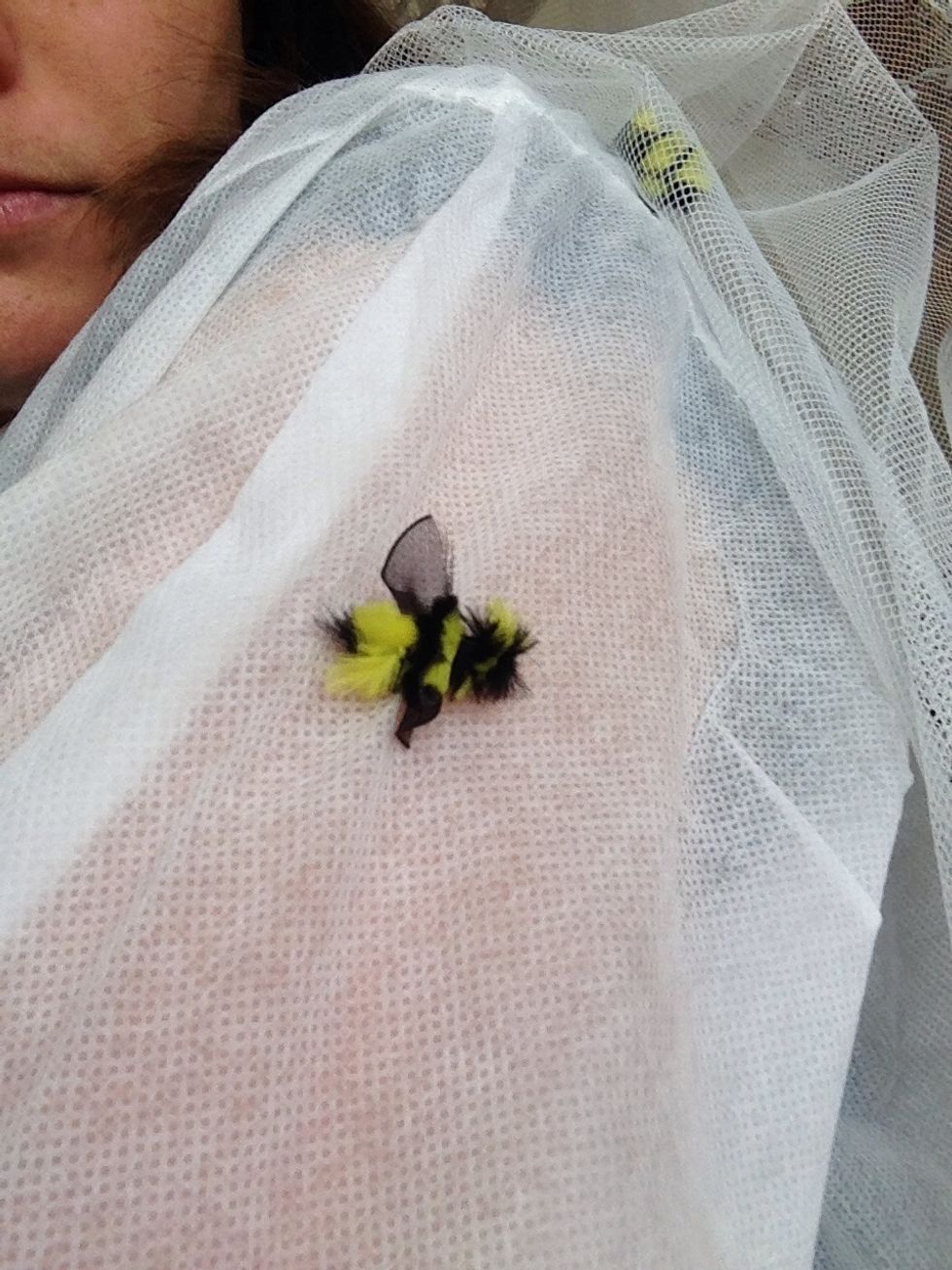 ...like this little guy...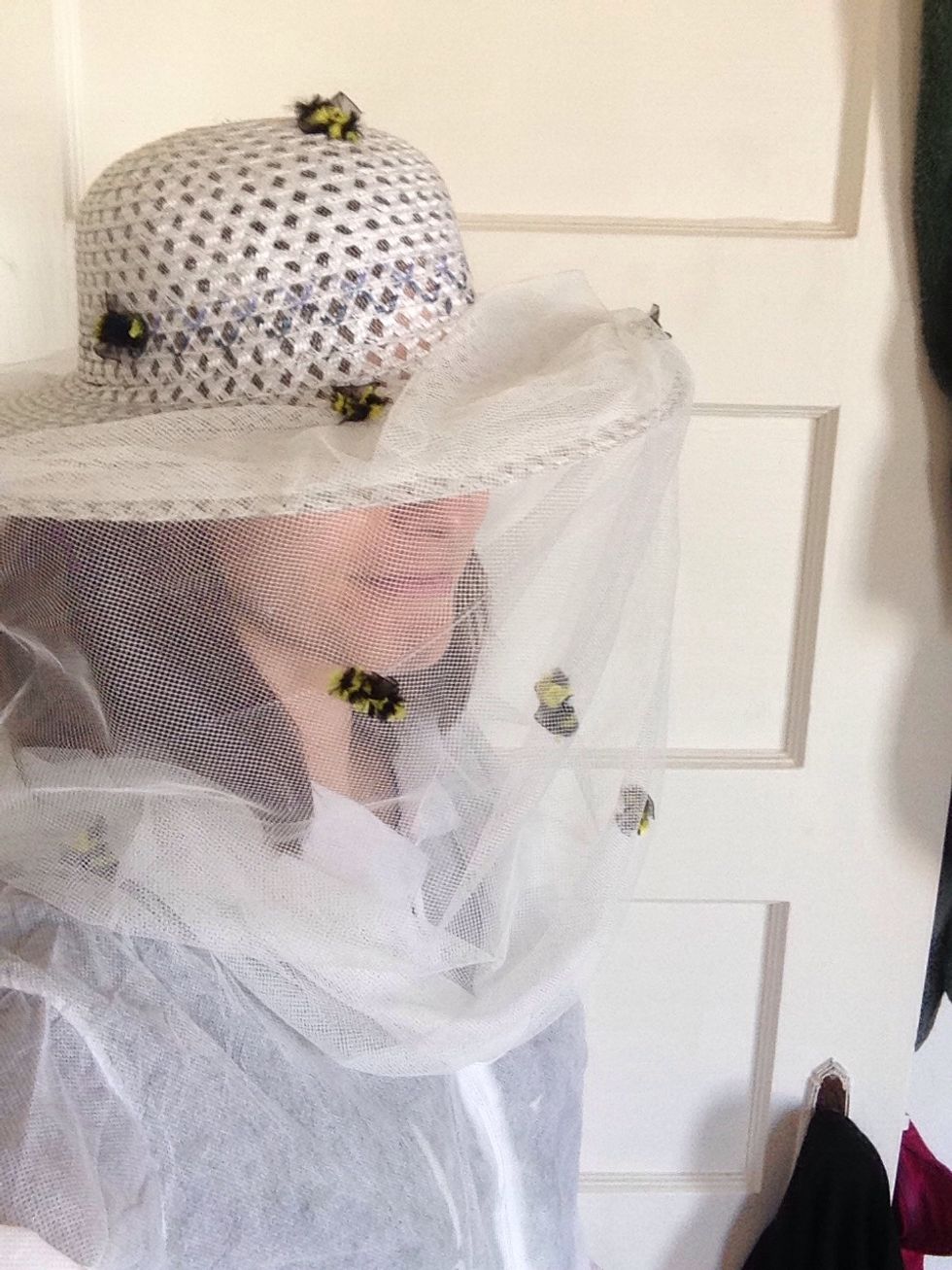 ...and you're done! Put everything on, including your gloves and boots, and there you have it - a beekeeper for under $20!
Sunhat with brim
Painter's coveralls
Black & Yellow pipecleaners
Black organza ribbon
White tulle or netting
Work gloves
Boots