I don't pretend to know anything about Indian cooking, but this is a really easy way to make delicious curry for your family with whatever you have laying around. Sub anything for anything.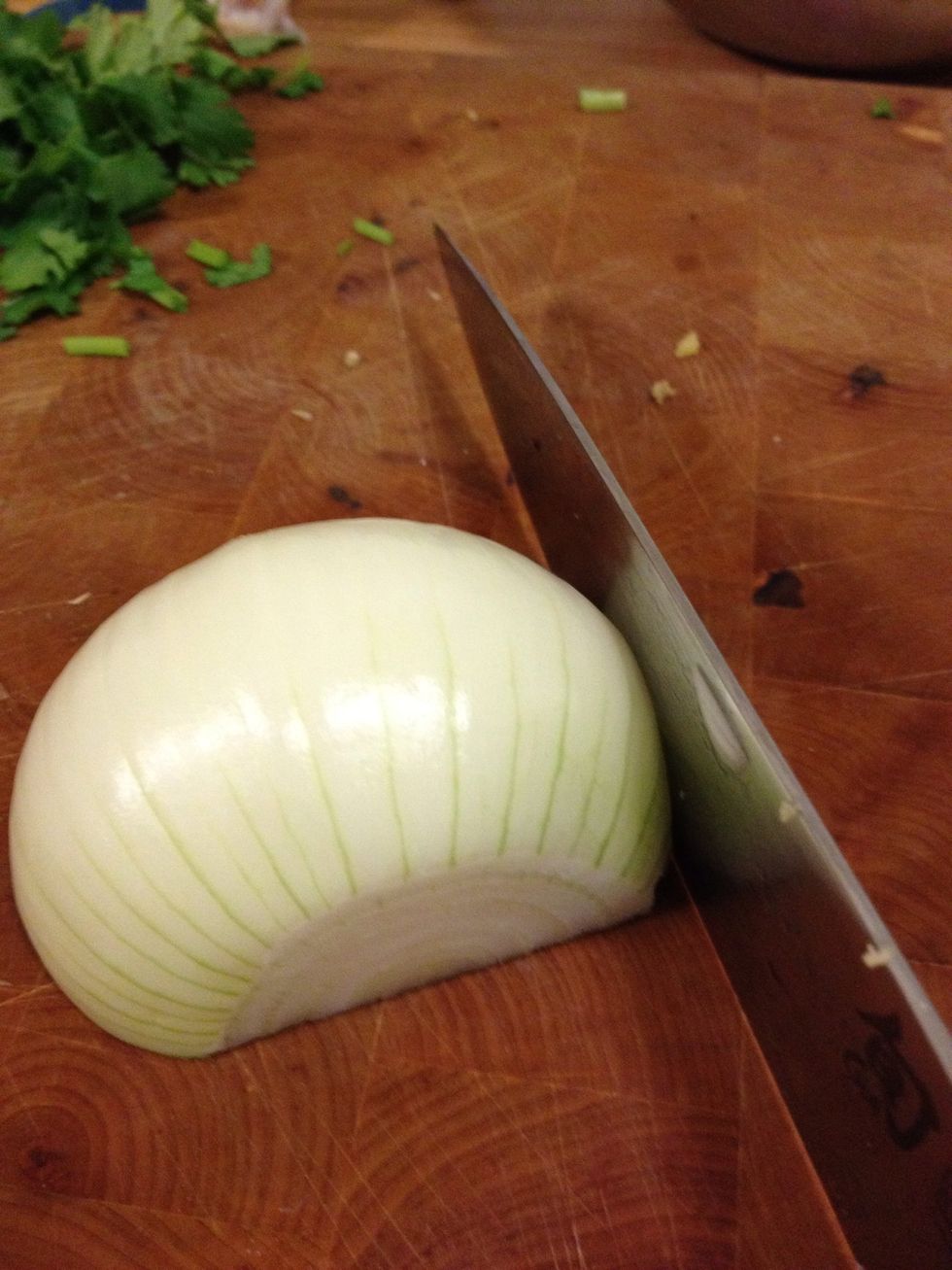 Slice the ends off the onion then halve through both ends. Place flat side down and slice thinly like this. The onions will be part of the final texture.
Peel Chop 3 cloves of garlic and a thumb sized piece of ginger root small bunch of cilantro stalks.
If you don't have one or two of these, don't sweat it. Using these fresh aromatics makes it better, but use what you have. We're establishing a flavor base that infuses the dish.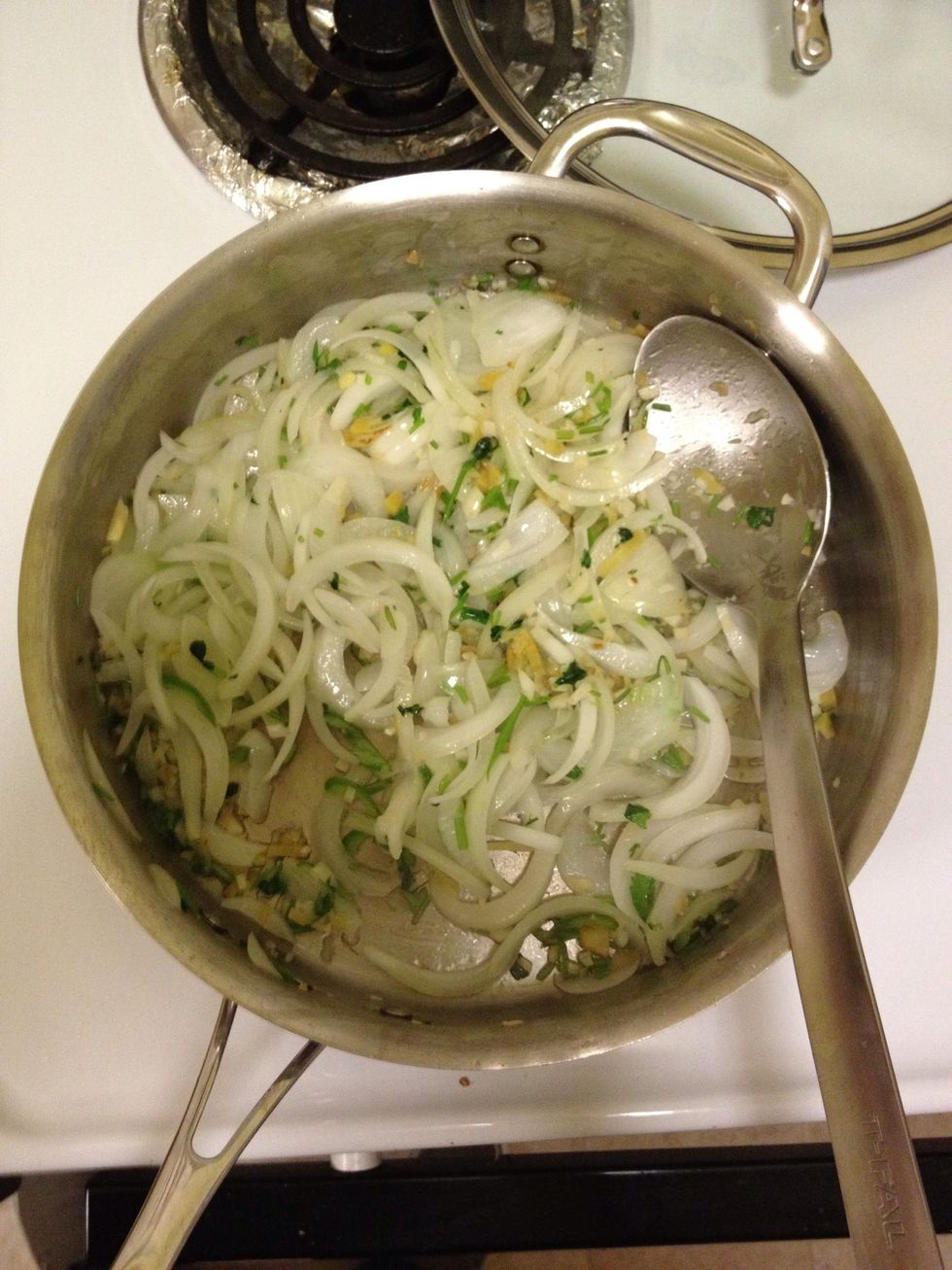 Heat a large sauté pan over medium high heat. Add a pat of butter and/or couple TBSP of peanut oil. Add onion, garlic, ginger and chili and stir. You can smell this a few blocks away.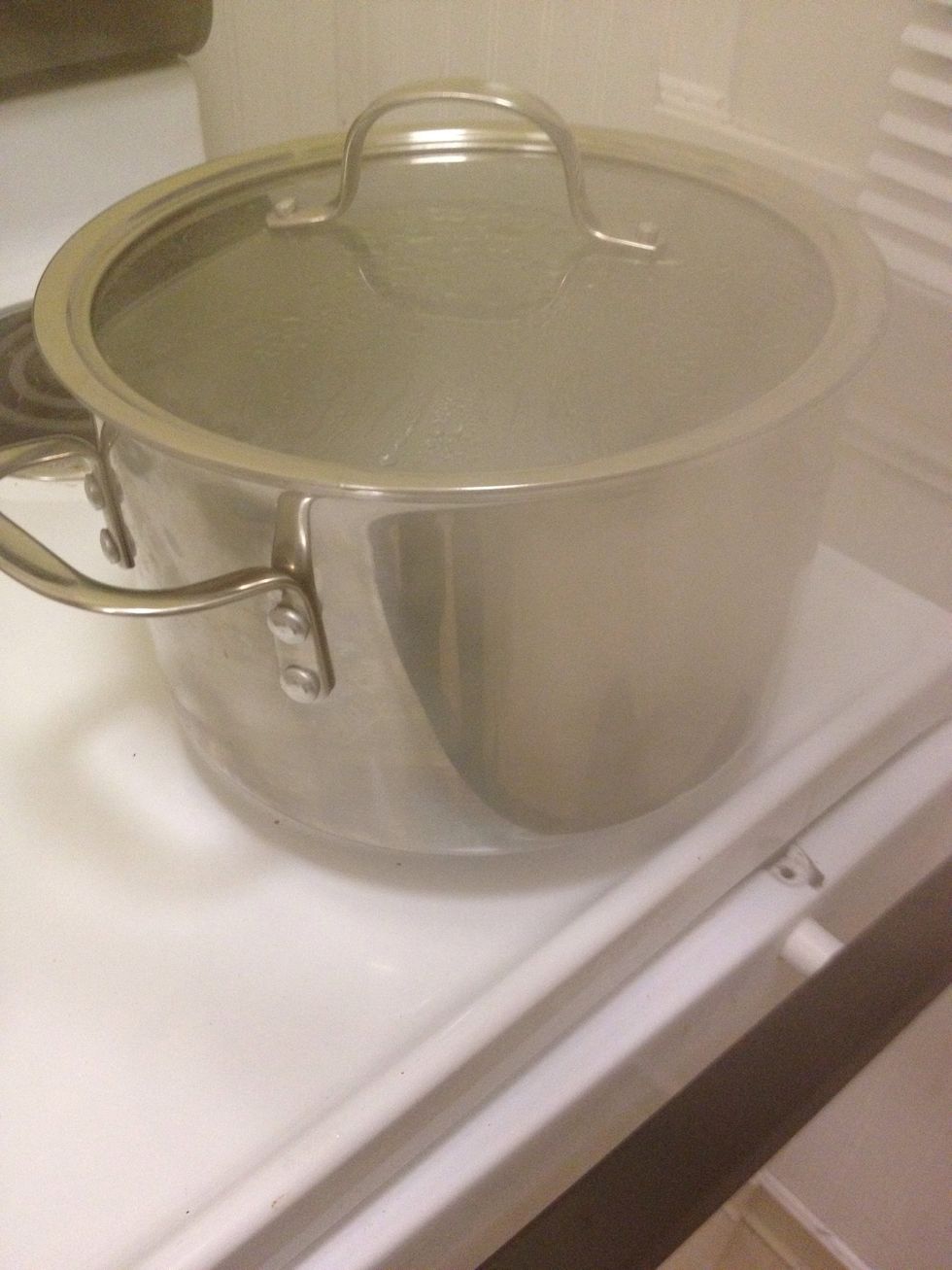 Meanwhile, boil several inches of water. Measuring this isn't necessary because we'll be dumping the water later.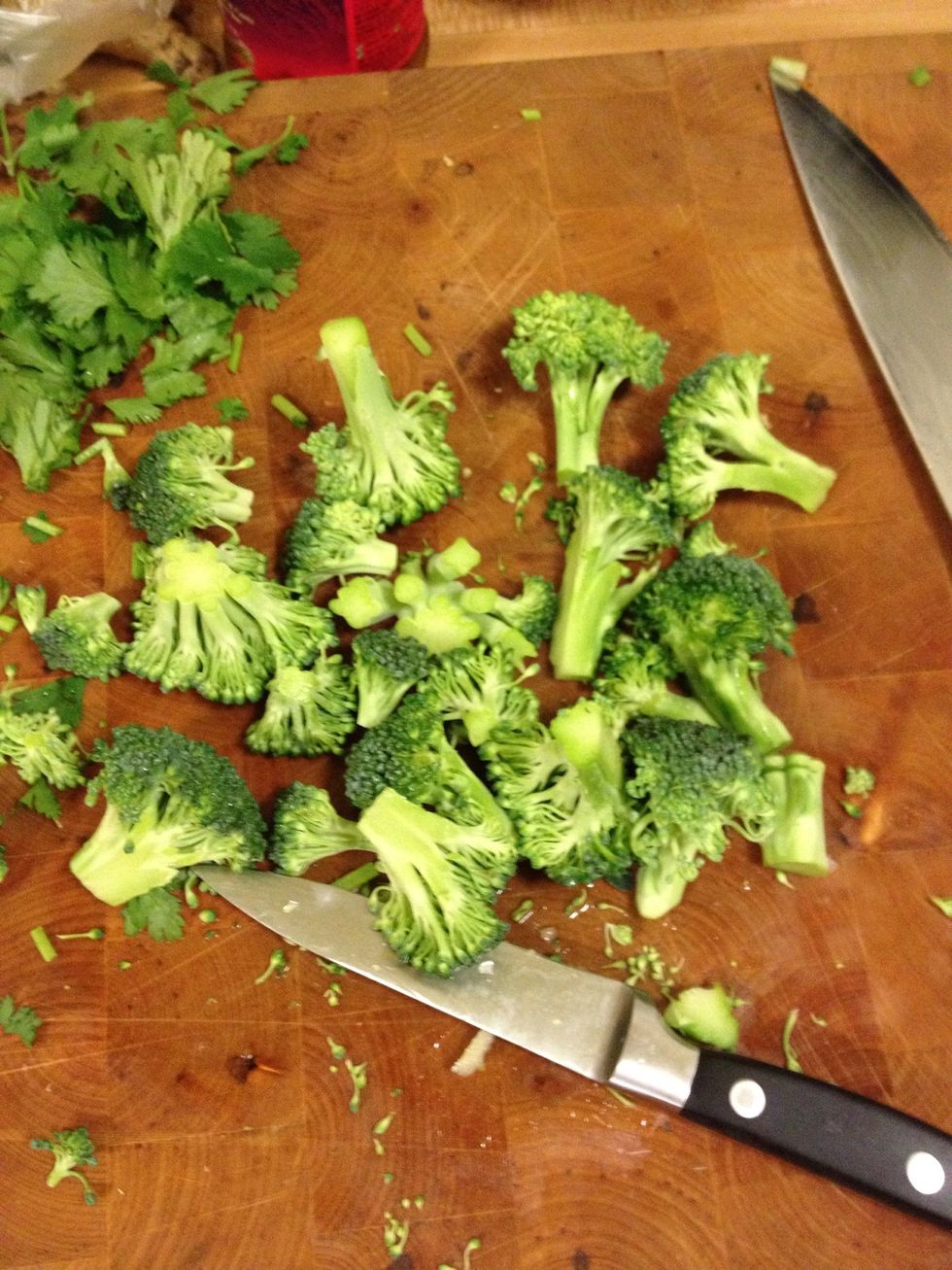 Cut some broccoli florets. About a cup and a half. You could use any veggies you have around here. Bell peppers, squash, carrots or parsnip, potatoes etc.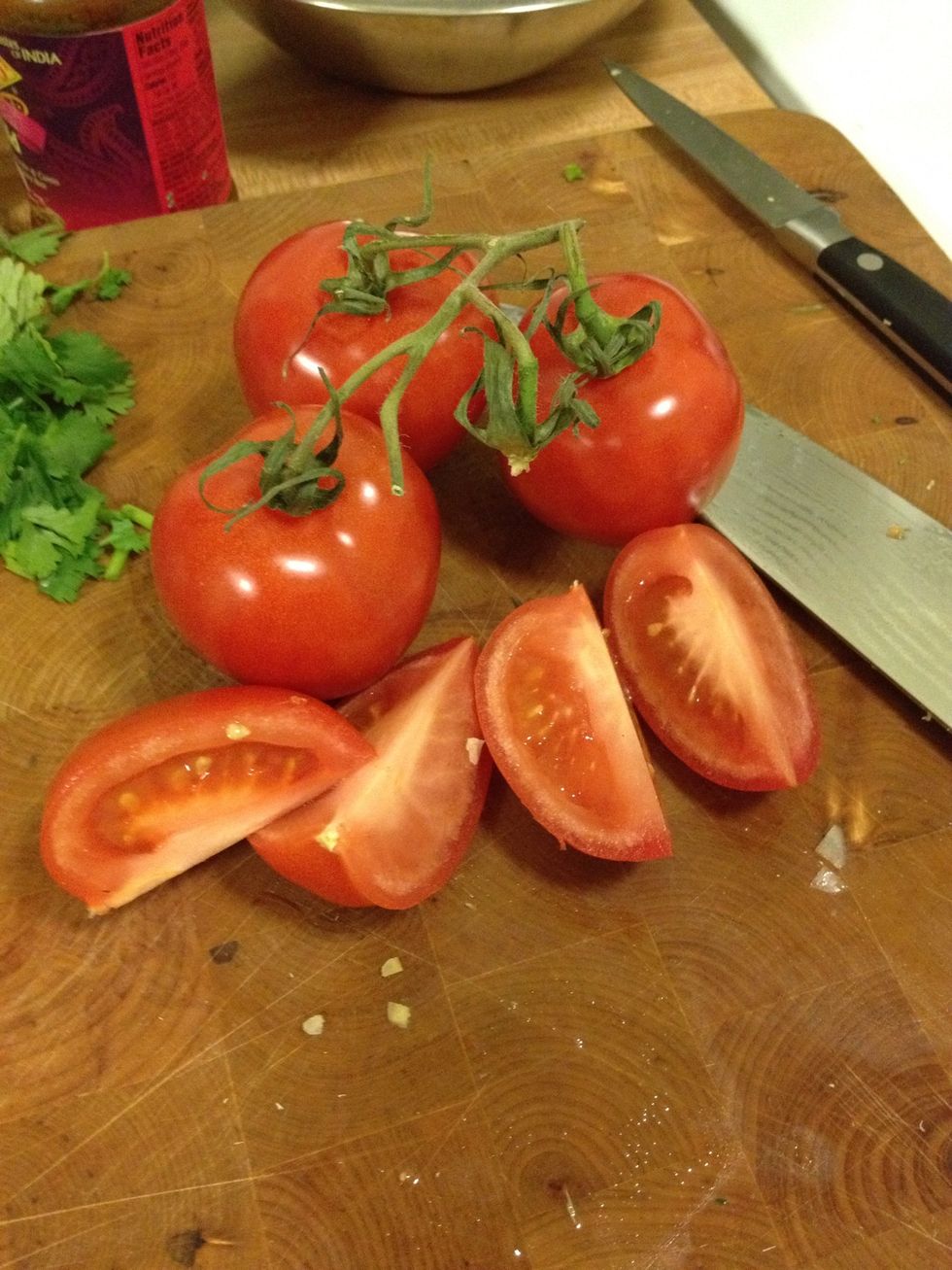 Quarter or eighth your tomatoes. Set aside in the same dish as the veggies.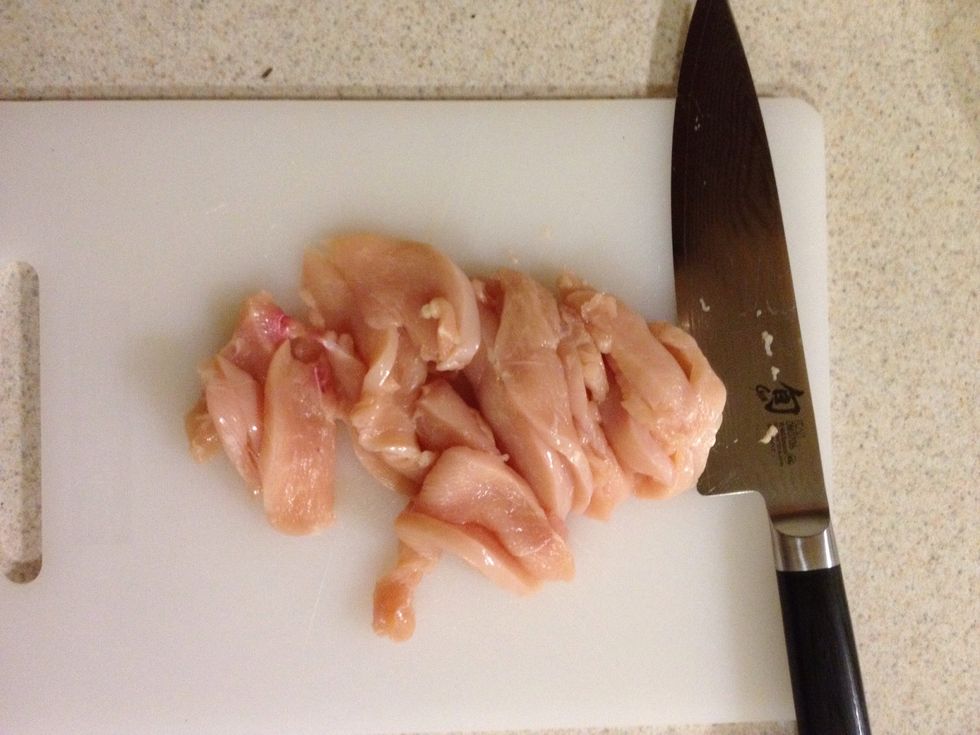 Slice the chicken breast thinly. Set aside. (not the same dish as the veggies) (WASH YOUR KNIFE)
Throw at least a cup of rice in the boiling water with a couple generous pinches of salt. Boil for 6-8 min. Stir it a couple of times. (use more if you have/want friends)
Throw the veggies and the chicken in the pan. Yes, throw.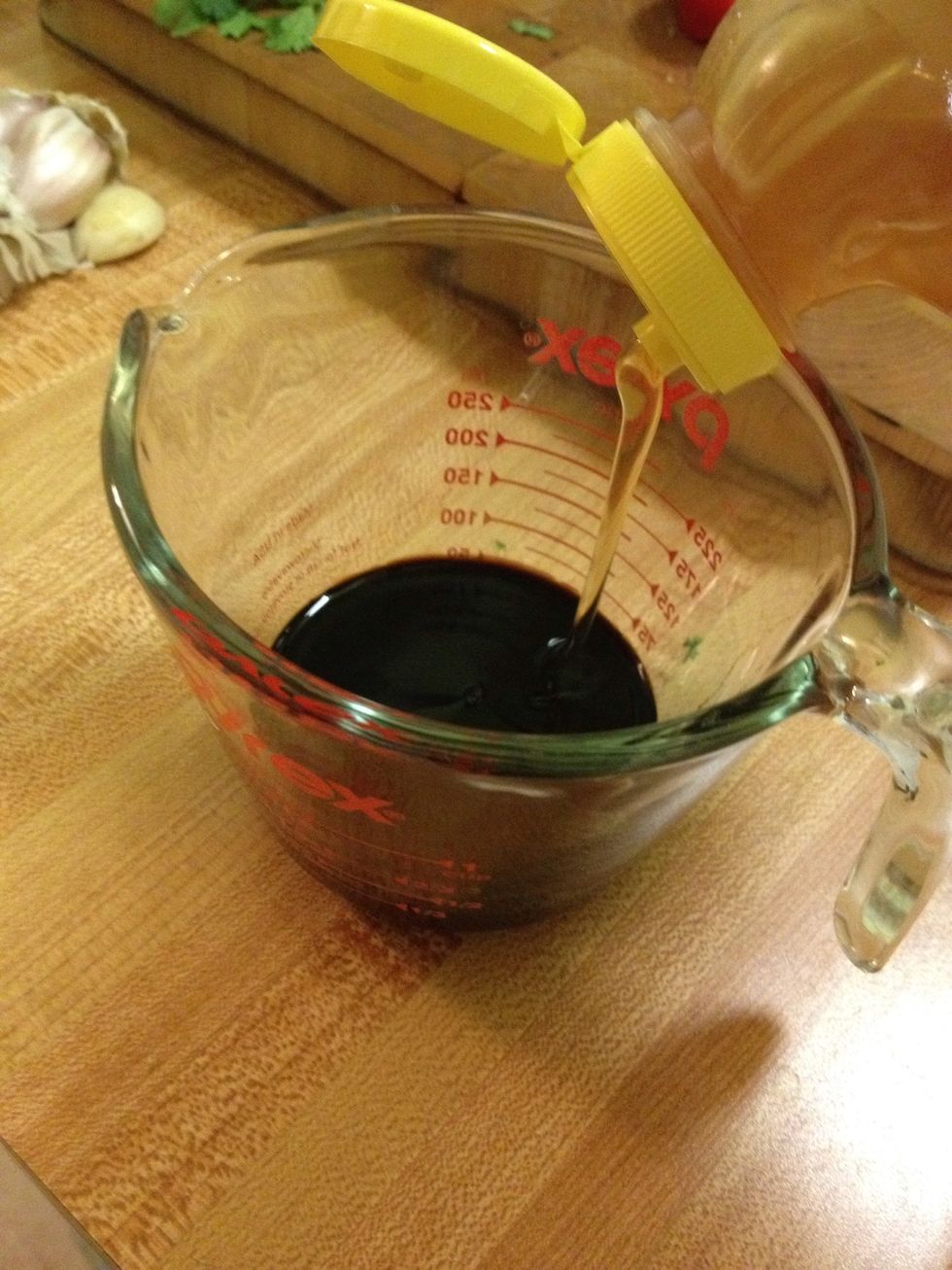 Add about a tbsp of warmed honey to 1/3 cup balsamic vinegar. Warming the honey thins it out for better mixing.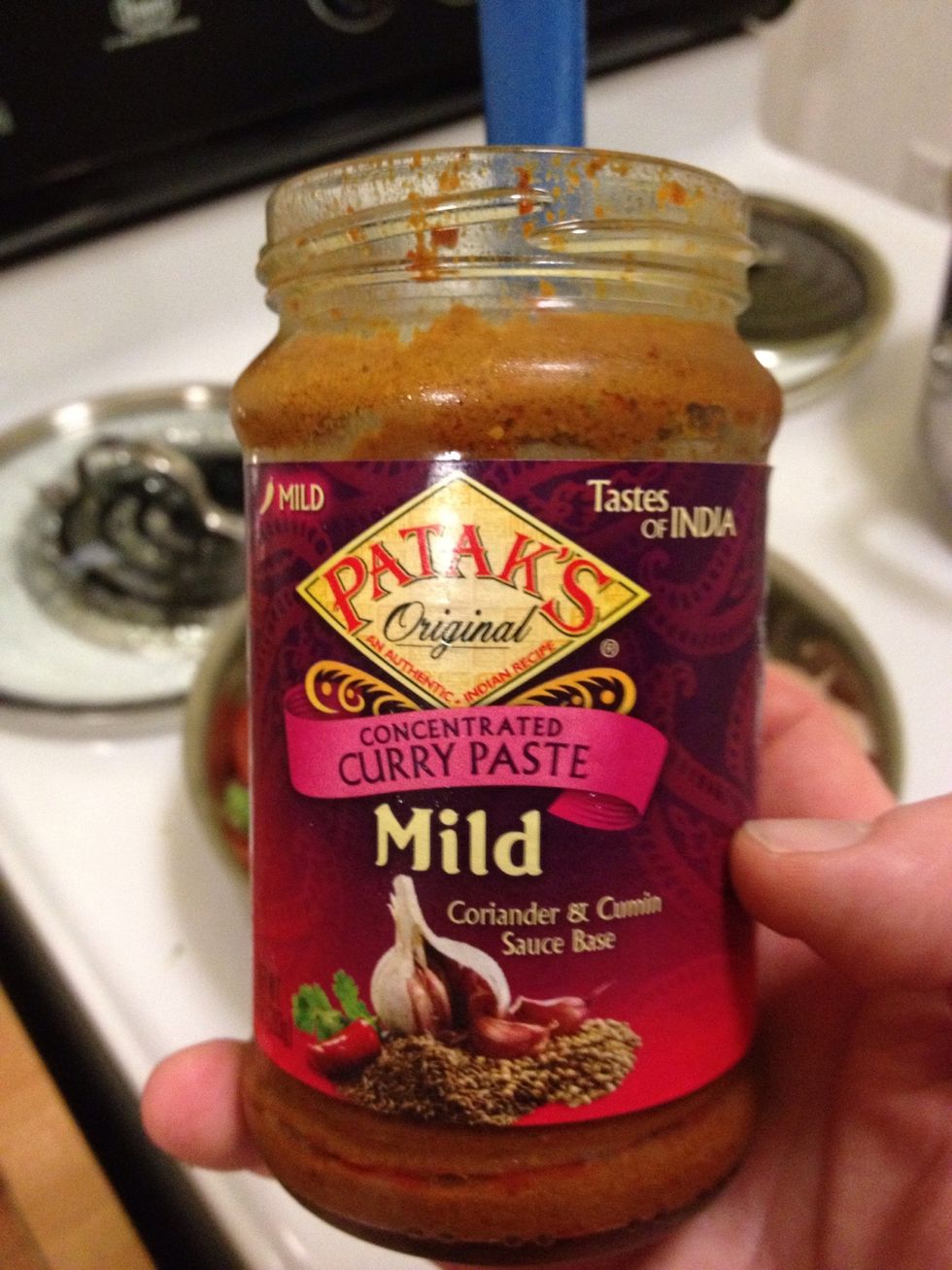 Add about 3 heaping spoonfuls of Pataks curry paste (approx 1/4 cup) right in the middle. (don't use a simmer sauce)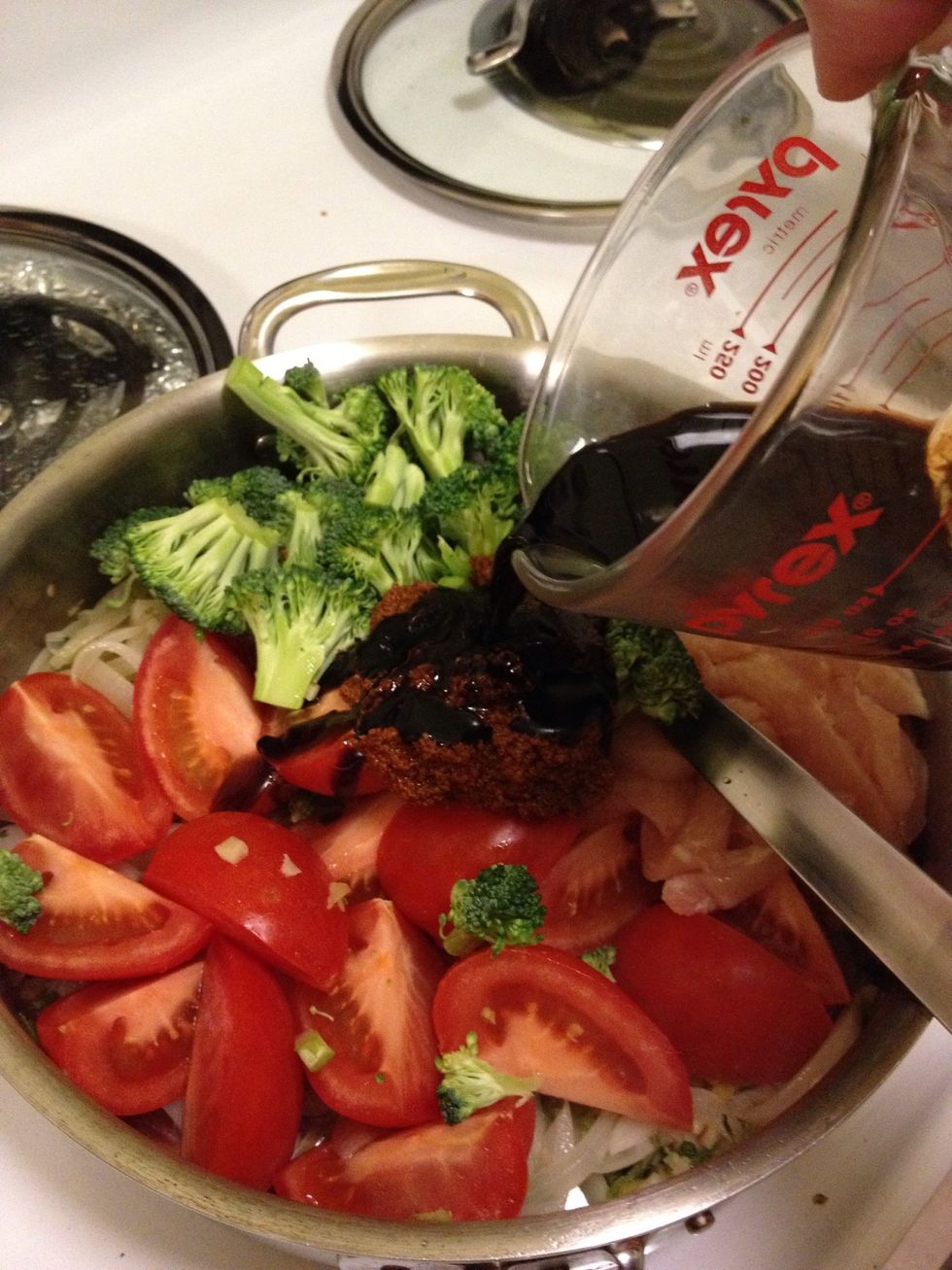 Pour the vinegar mix over the curry paste and stir so everything is coated well. Bring to a boil.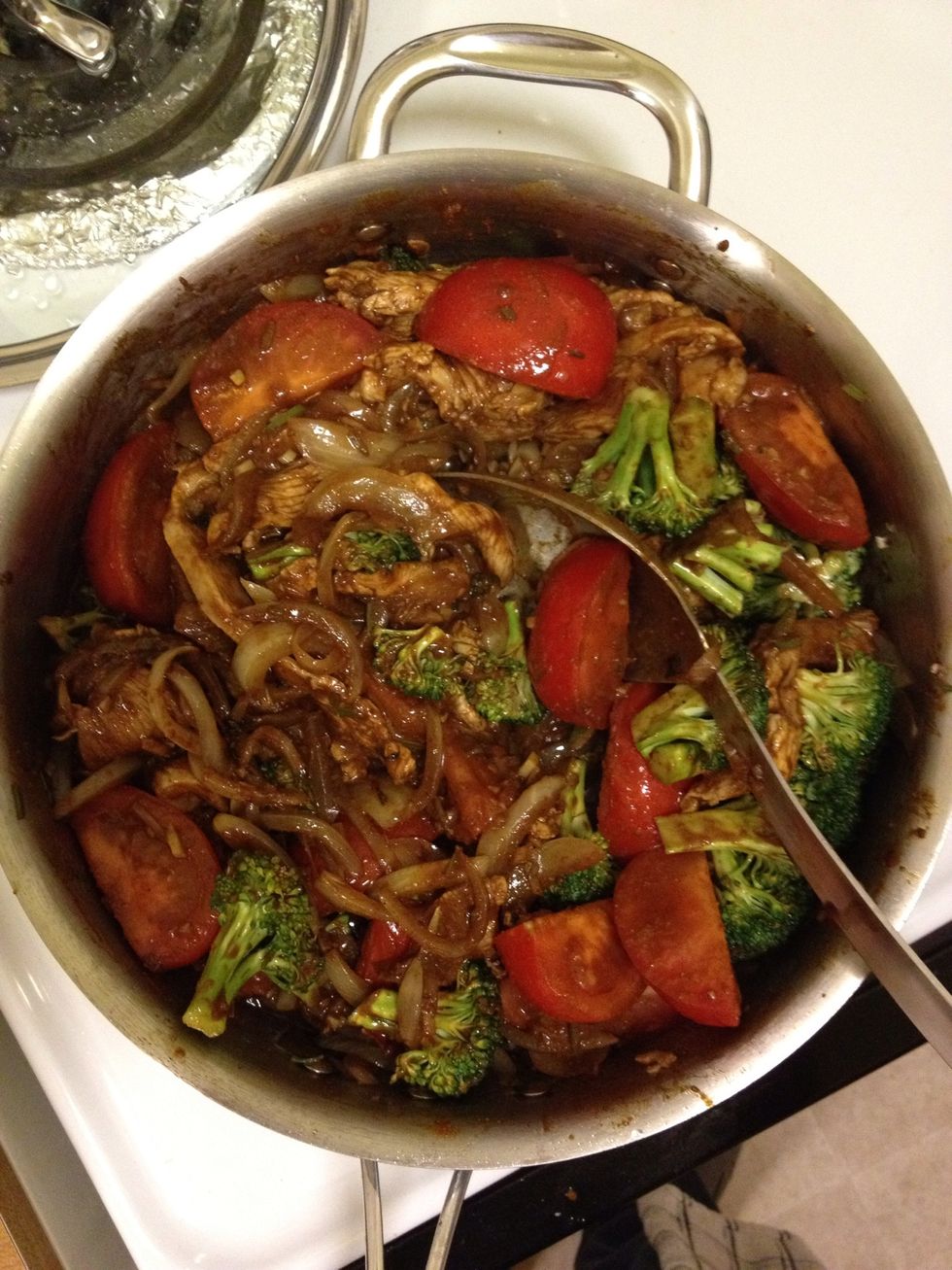 Stir and then add 1 1/2 cup of water. Or enough to almost cover. Bring to a boil, then cover and reduce heat. Stir it occasionally and simmer for about 30 minutes. Remove the cover halfway through.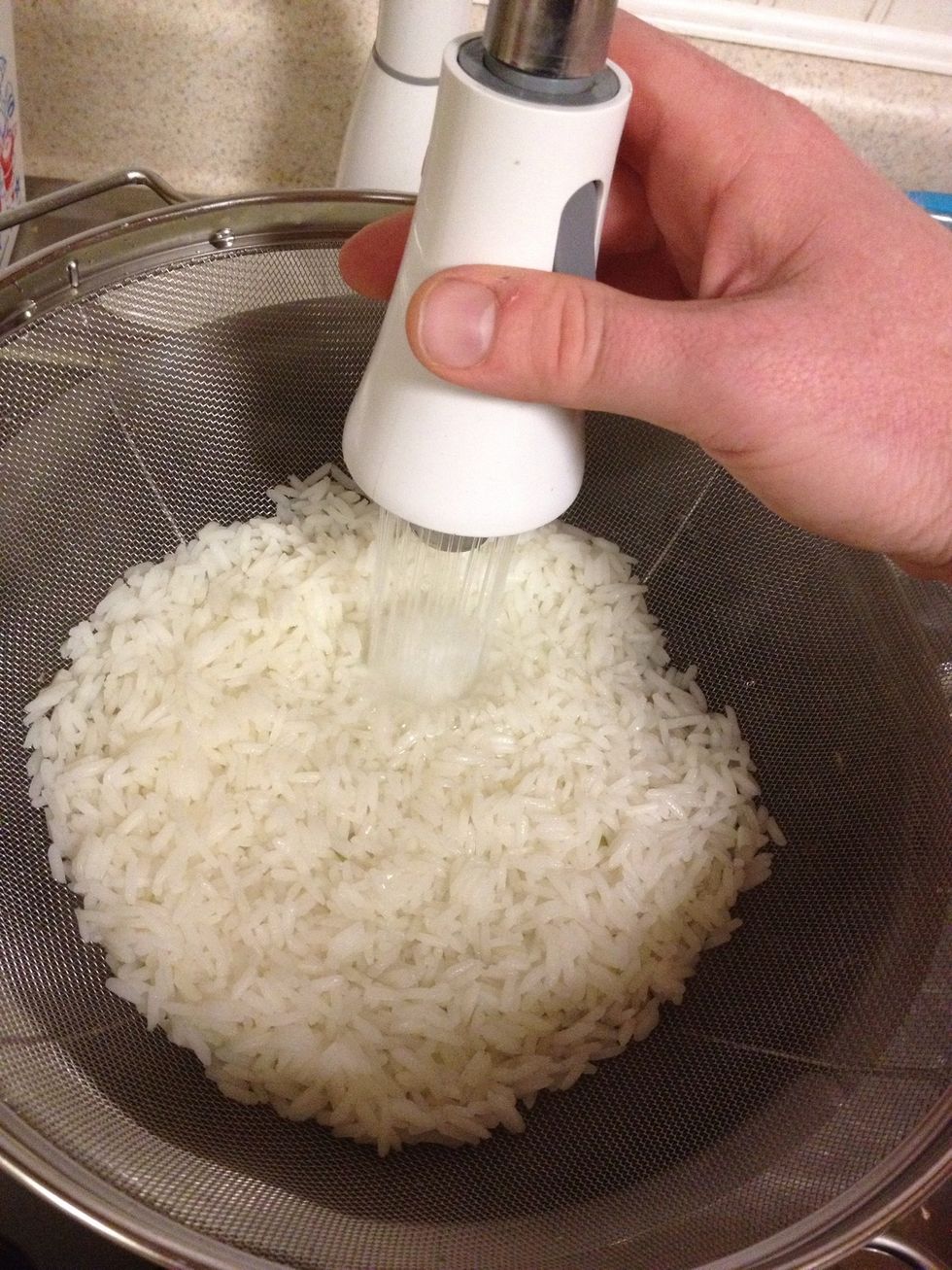 Drain the rice into a metal colander, the. Put the colander back on the pot and rinse the rice a little bit. Leave about an inch of water in the pot and put it back to boil. Cover the rice with foil.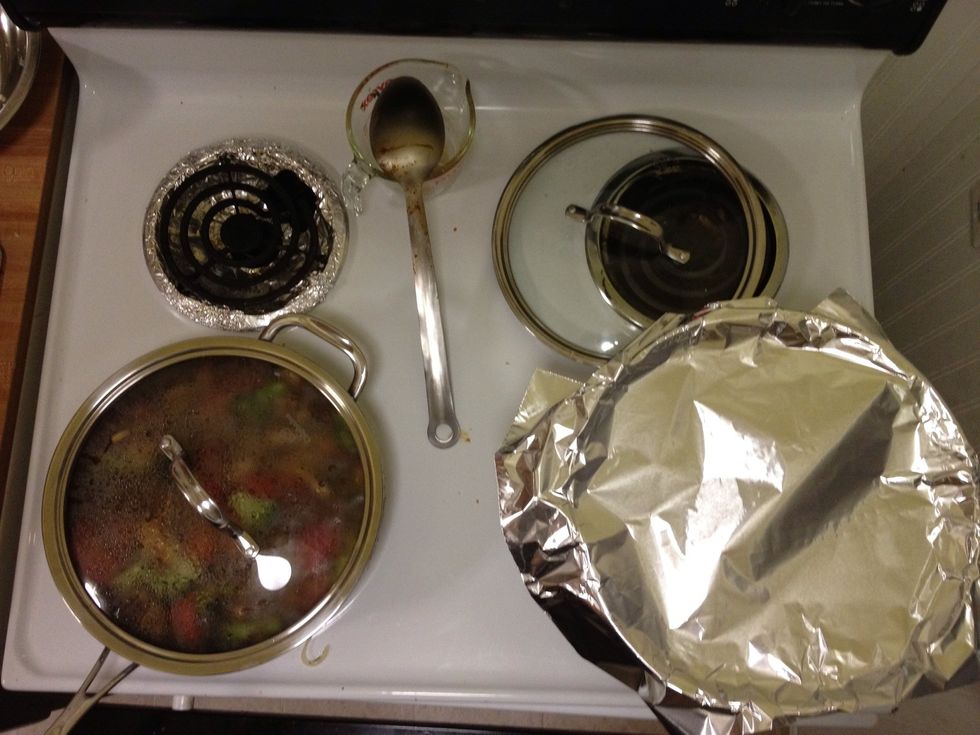 Curry is simmering, rice is steaming. Neighbors are knocking on your door. Go ahead and invite them in, it's okay.
While this simmers away, finely chop some cilantro and clean up your kitchen. Chat up the neighbors.
Slice some lemon wedges and set your table.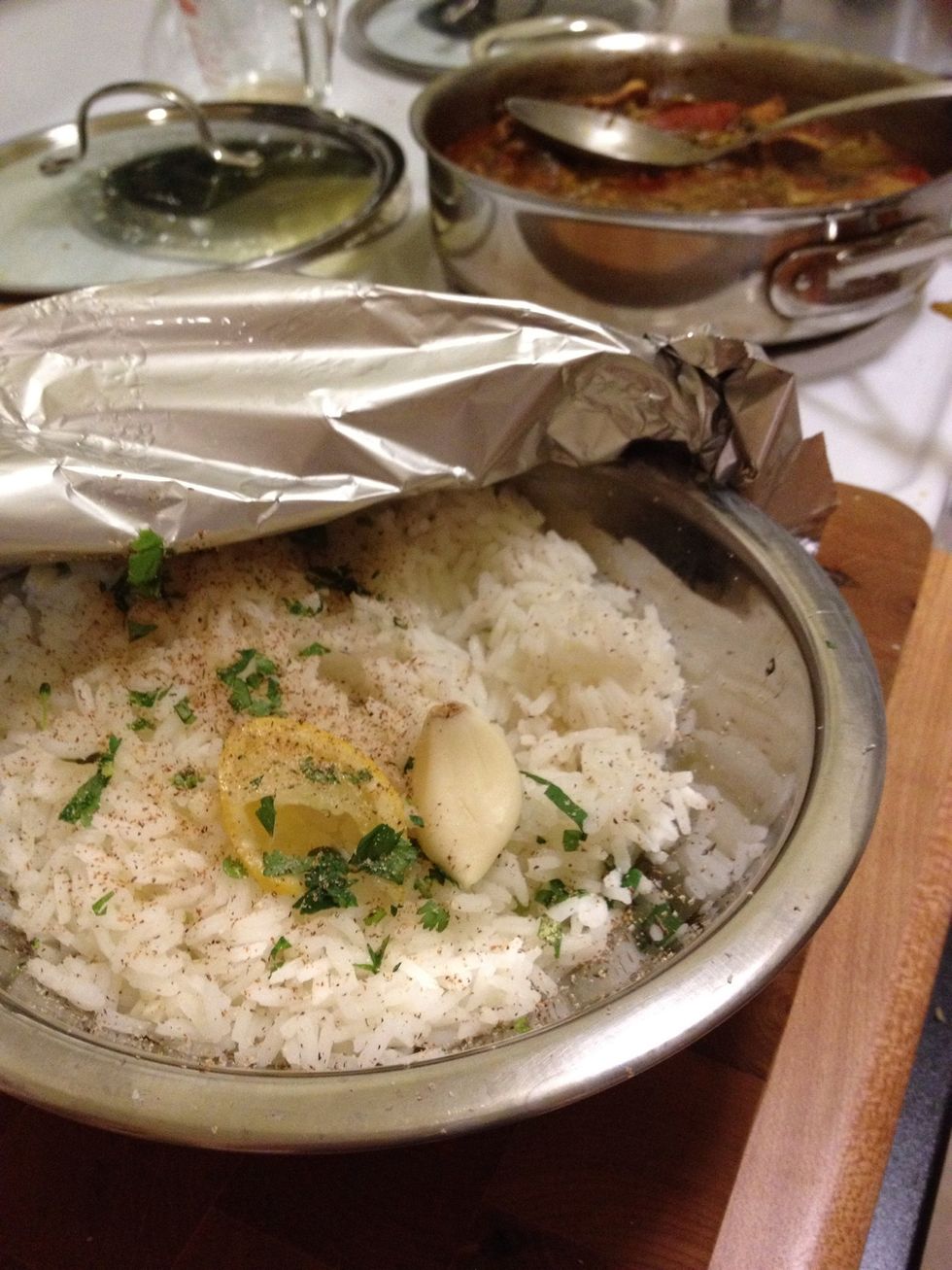 Steam rice until tender(~15m). My rice was done before the curry so I did this. Pinch of cilantro, an squished garlic clove, lemon wedge, grated nutmeg and a pinch of salt. It scented the rice nicely.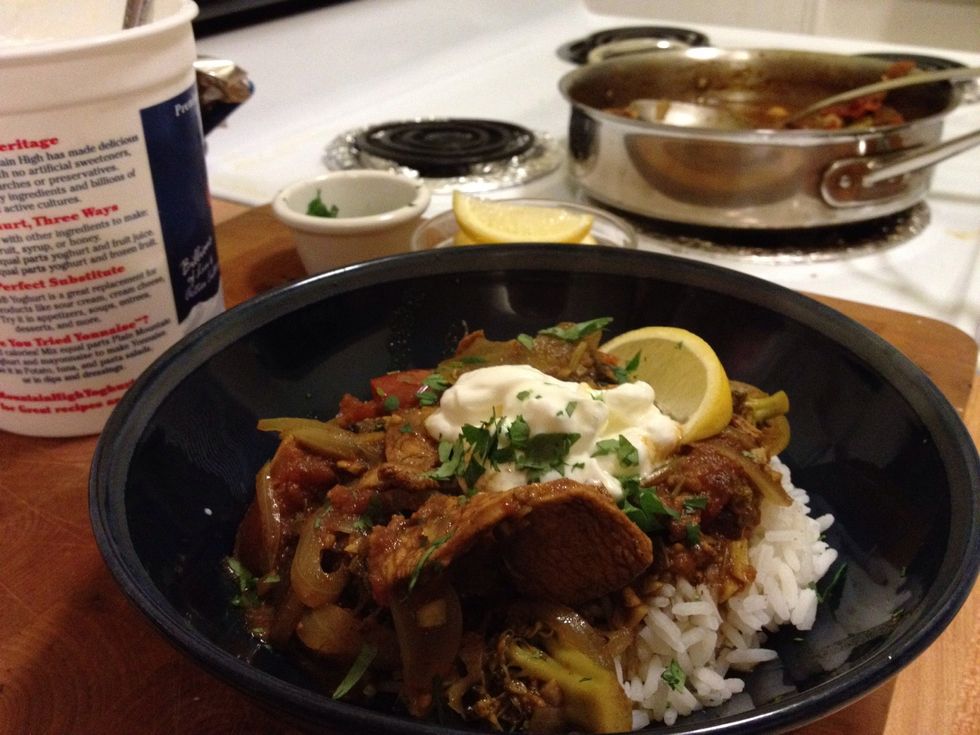 Let the curry rest off the heat so it can thicken a little bit. Pour it over some rice, top with dollop of natural yogurt, pinch of cilantro and maybe some almond or some red pepper flakes.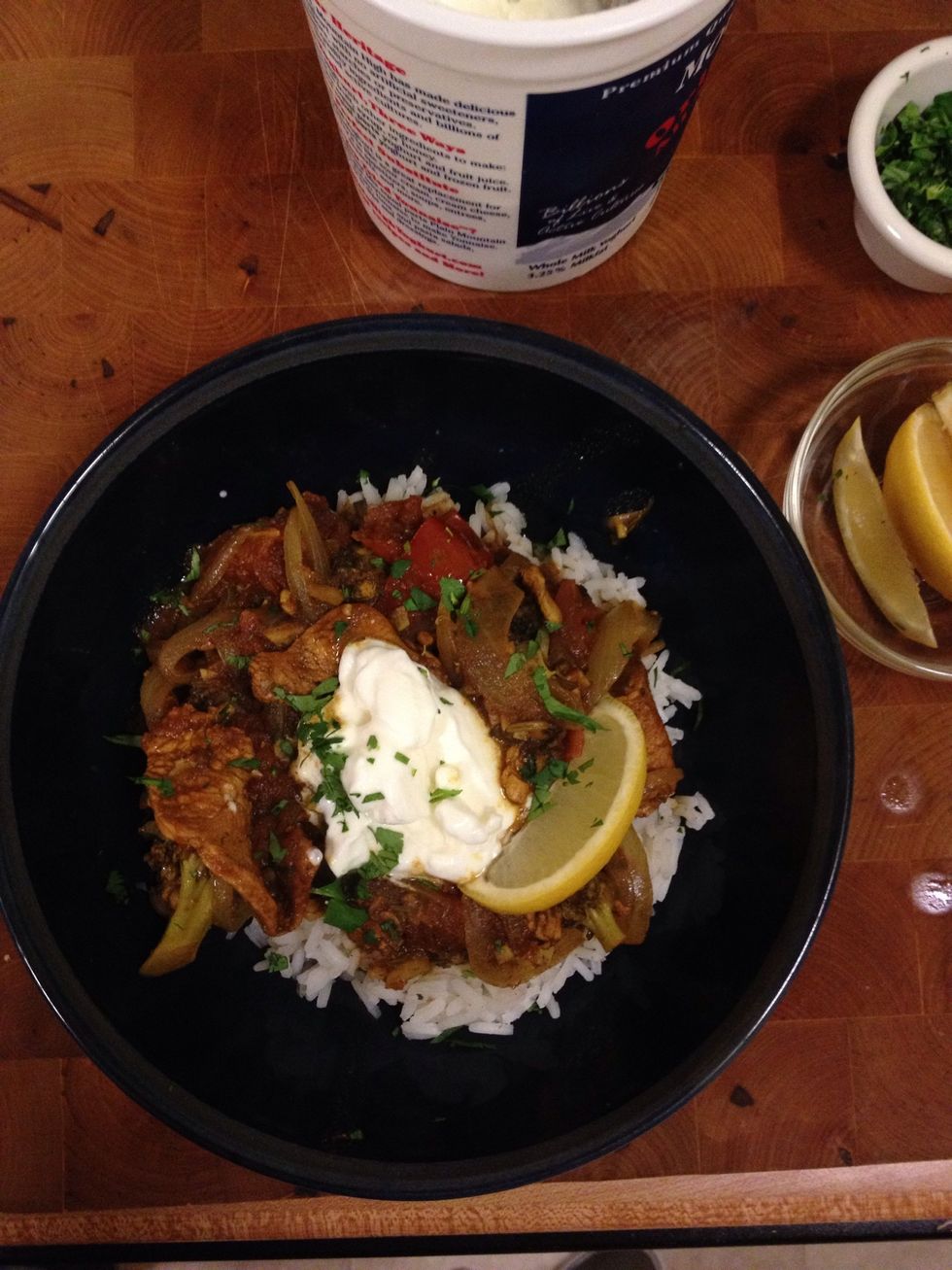 Oh man. So good.
I hope you like your neighbors, they're your best friends now.
1.0 chicken breast sliced thin
1.0 onion sliced thin
4.0 Ripe tomatoes quartered or diced
1.0 Thumb size piece of ginger root chopped
3.0 Cloves garlic minced
1.0 Bunch cilantro
2.0 Serrano chilies (or to taste)
1.0 Cup jasmine or Basmati rice or more
1.0Tbsp Honey
2/3c Balsamic vinegar
1/4c Patak's curry paste
1.0 Lemon (optional)
1/2c Fresh veggies (broccoli, carrot, squash etc)
Natural yogurt (optional)
Sliced almonds (optional)