Prep decorative birdcage by removing all tags, labels, dirt, etc.
Use a handful (or until you're content with the amount) of moss and position in the bottom of the cage. I do this before glueing to make sure it looks alright to me.
Remove moss and use you're hot glue gun to make a few strands or dots of glue, and place your moss back in and gently press down to ensure adhesion.
Repeat glue gun step for your faux succulents.
Find a dried twig or small branch from your yard and place into the cage to sit the bird on. Position the bird how you like.
You could also add some small stones or flowers to give it some more character.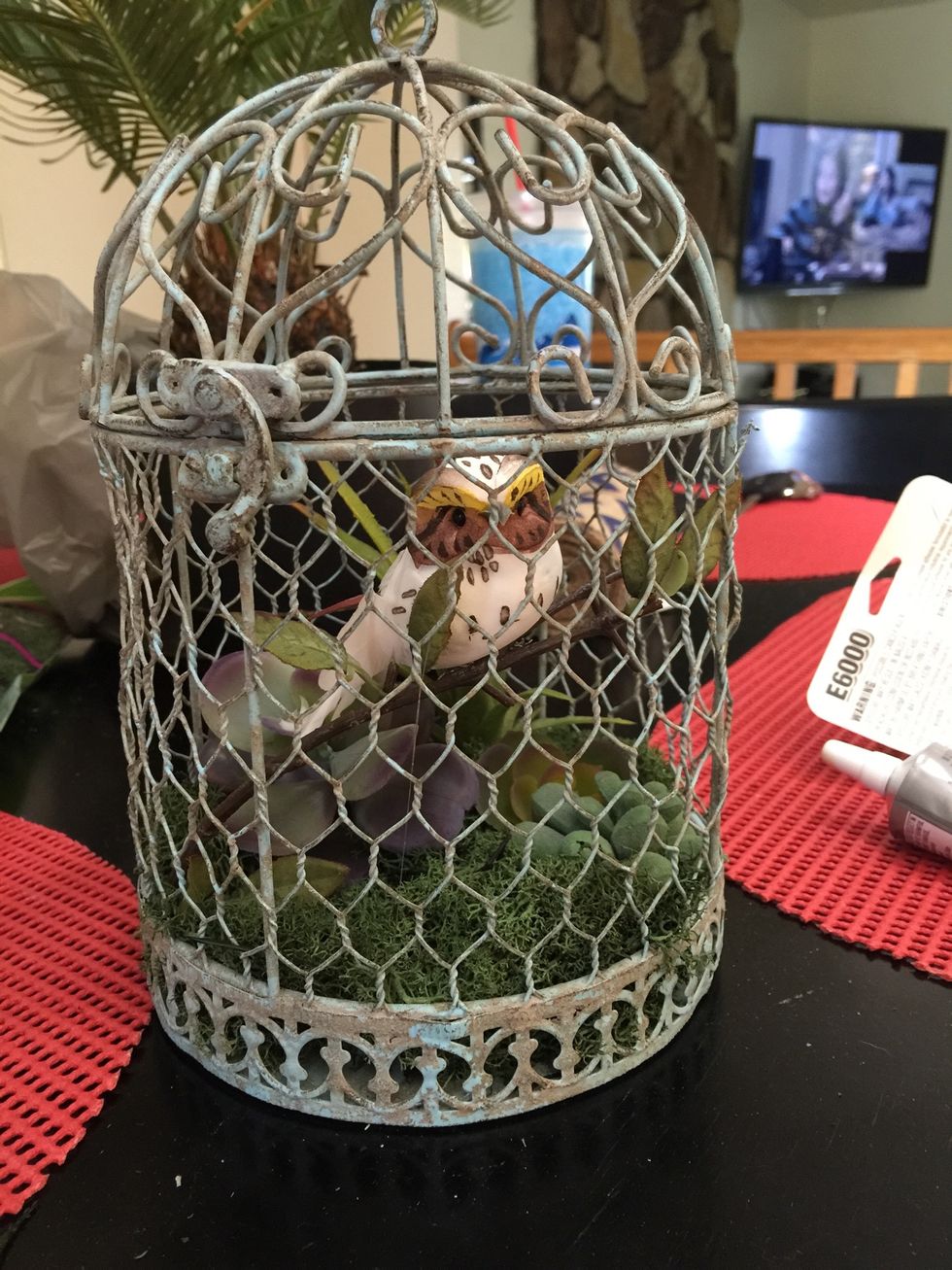 Final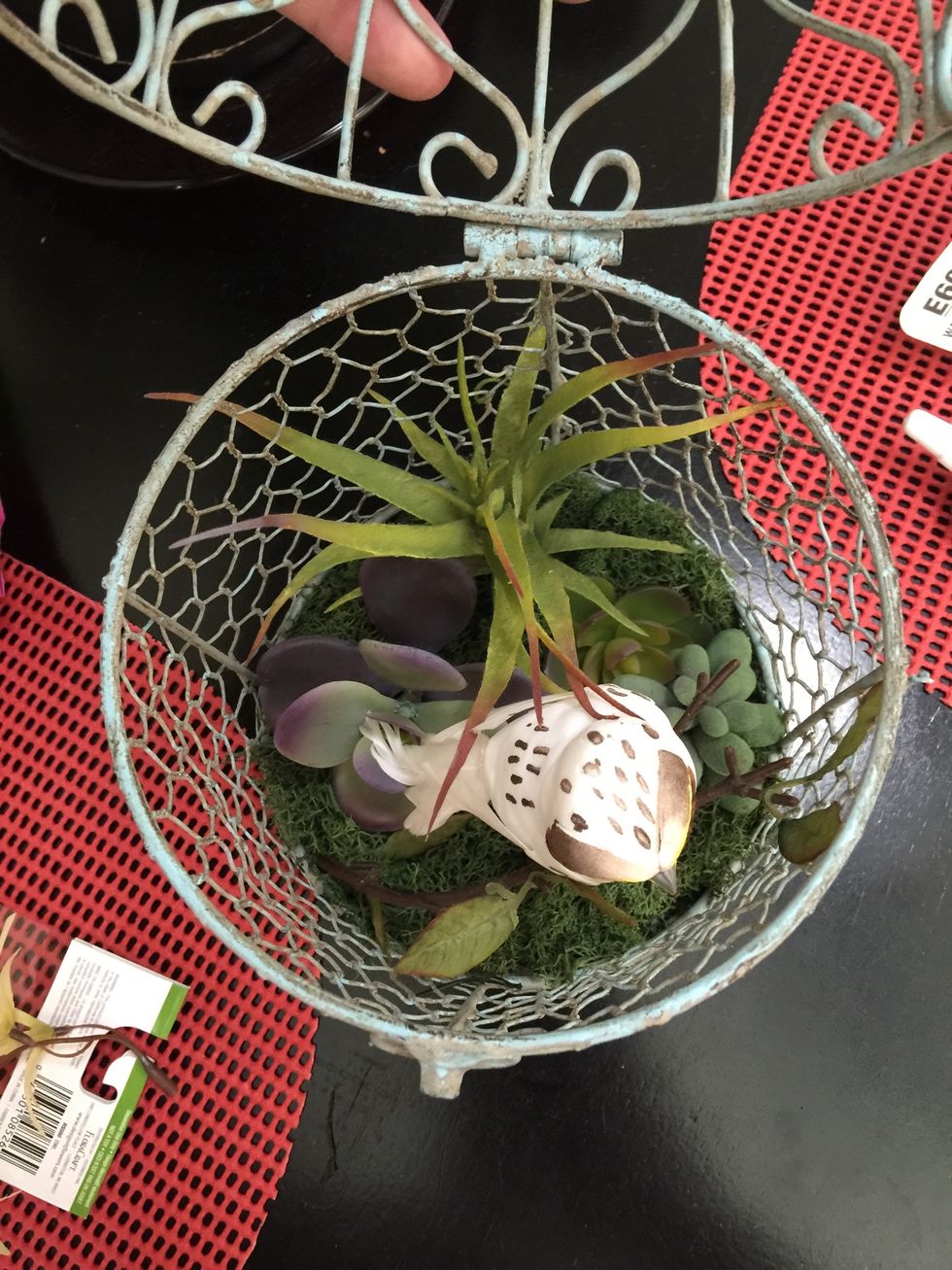 Top view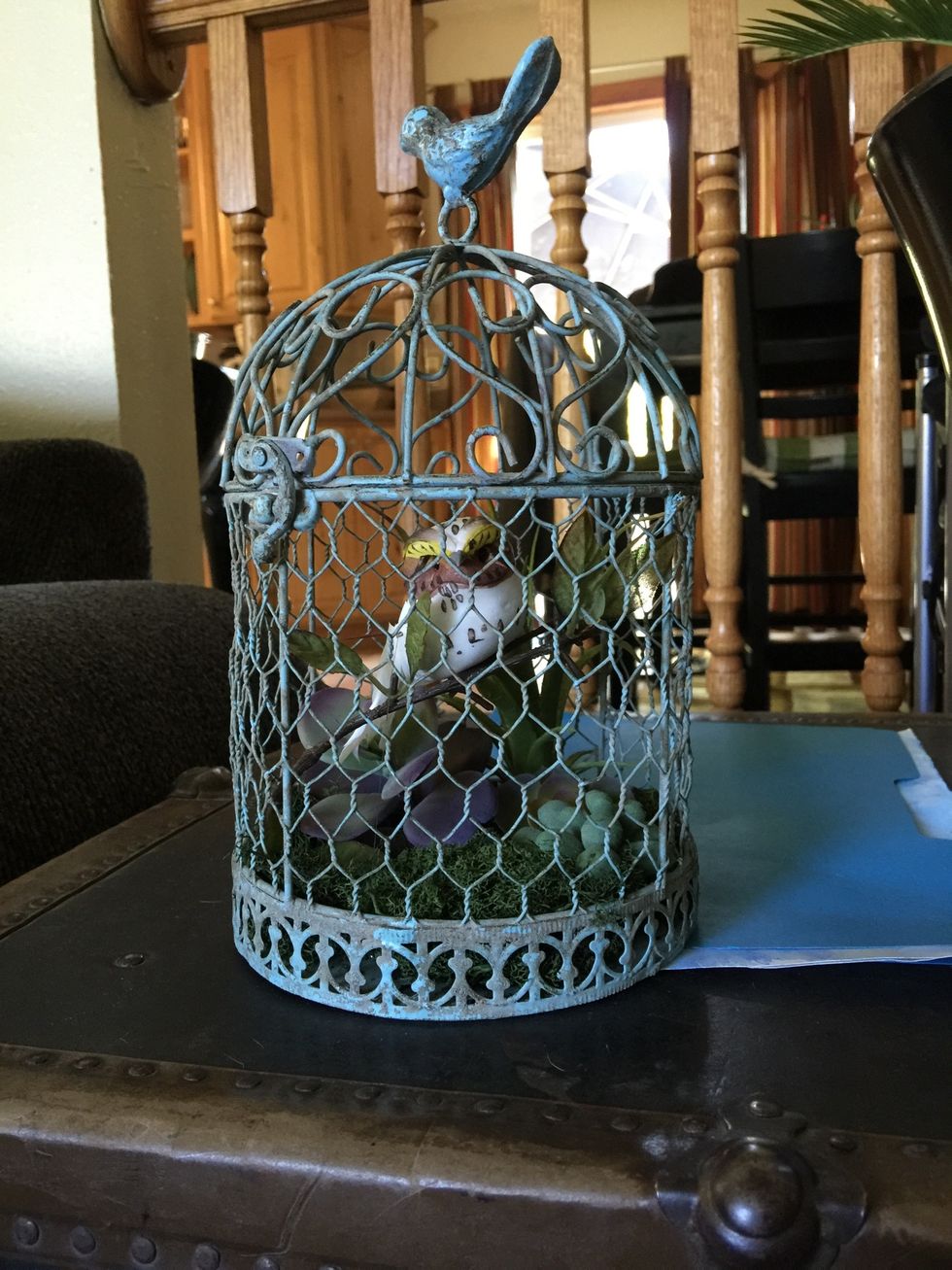 1.0 Decorative Birdhouse (mine came from Michael's)
1.0bnch Decorative Moss
1.0 Bird/Owl
Hot glue
3.0 Faux Succulents (small)
1.0 Twig/small branch