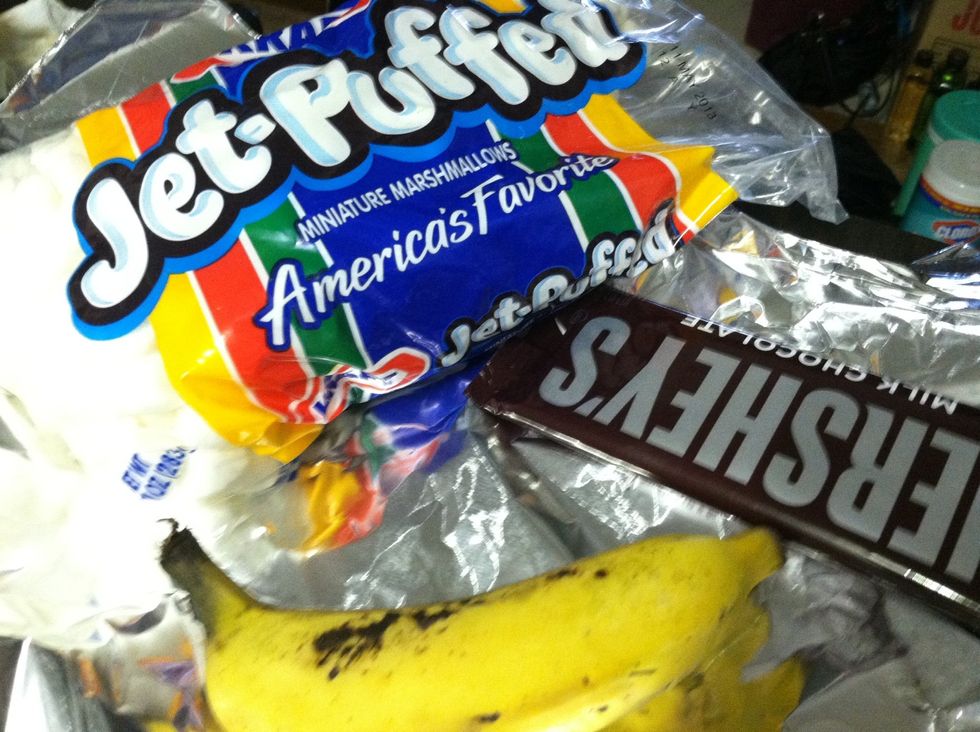 Gather your banana, chocolate (I use Hershey's), mini marshmallows (I use Jet-Puffed), and aluminum foil.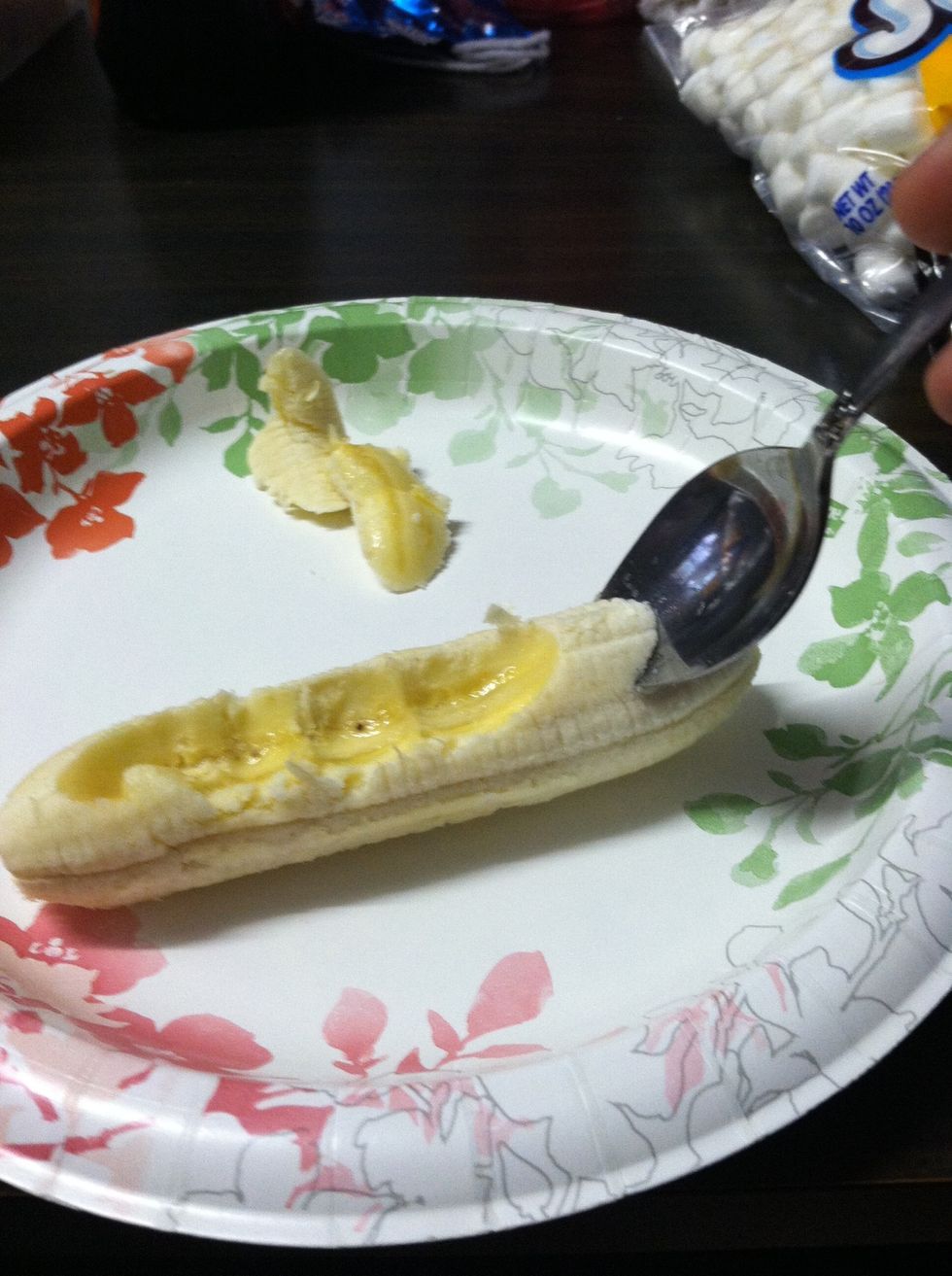 Peel your banana. Place on a plate and CAREFULLY scoop out a canal-like lane with a spoon. You can eat the banana parts you scoop out.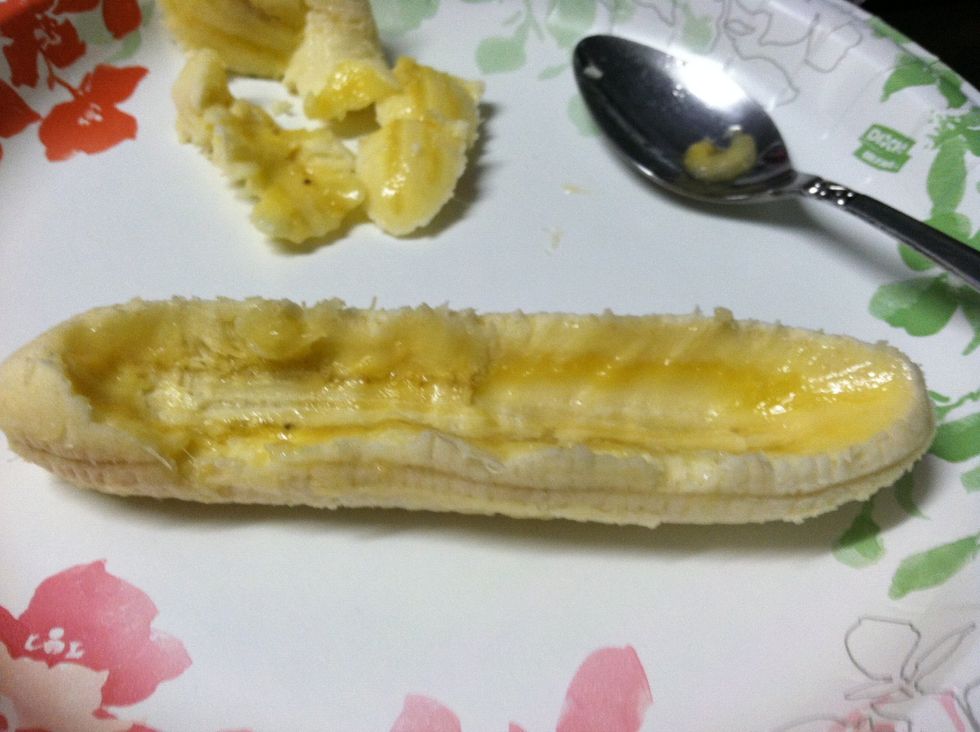 It should look like this.
Next, take your chocolate and break into small pieces. Since I was using a Hershey's bar, I simply broke along the lines then broke the pieces in half.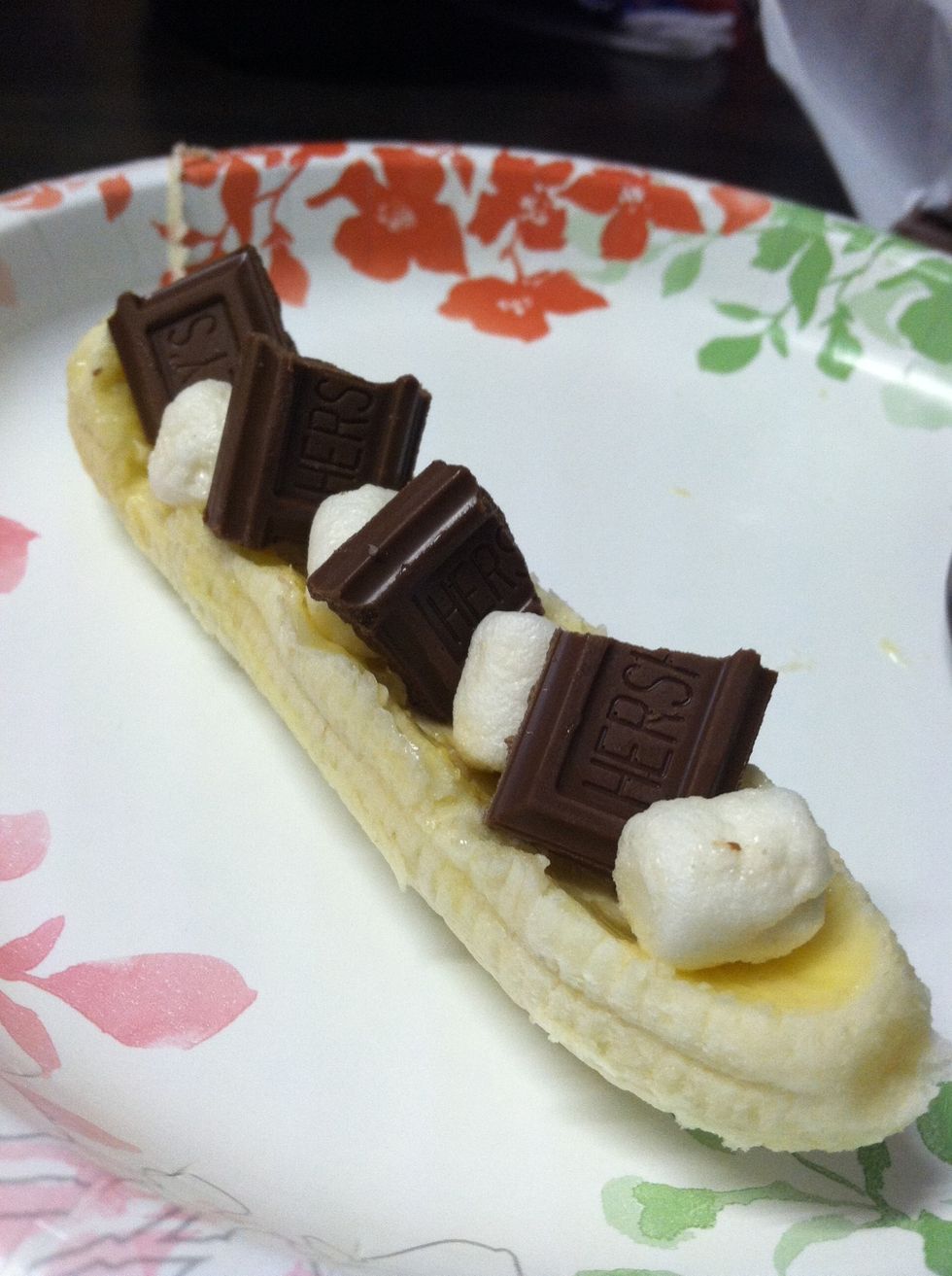 Place marshmallows and chocolate in the scooped out space. Put as much or as little marshmallows and chocolate to your taste.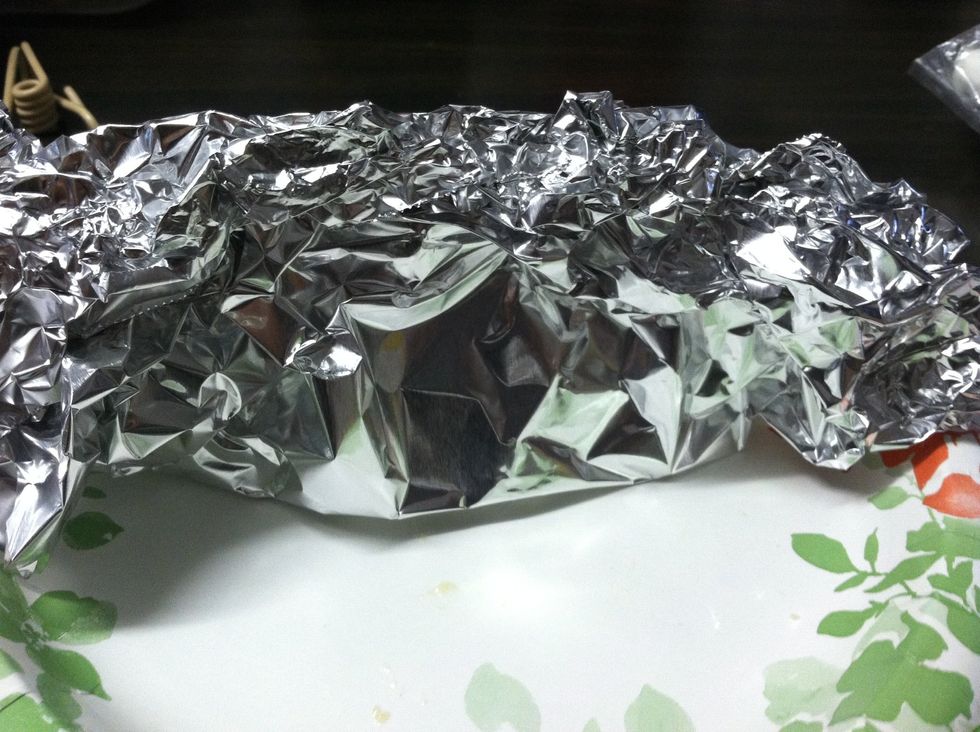 Place the banana in the foil (chocolate and marshmallow side up) and scrunch the top up to close.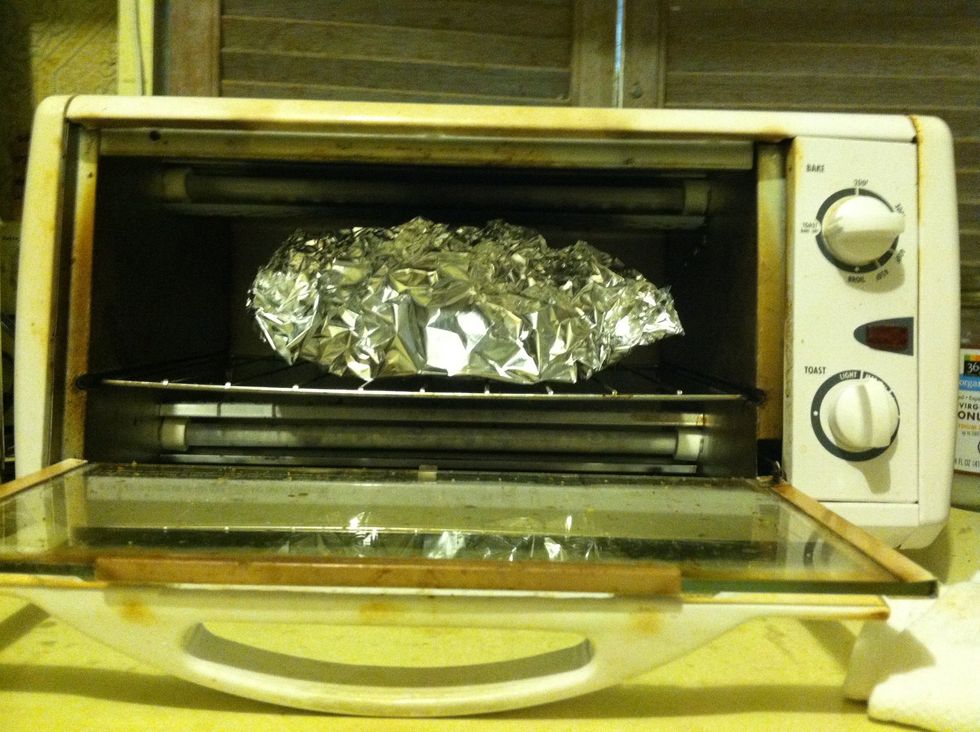 Place in toaster oven and set to 'light'. You should keep it in for about four minutes, but remember that powers of toaster ovens vary, so keep an eye on it.
CAUTION: ONCE YOU TAKE OUT OF OVEN, IT MAY BE HOT. MAKE SURE YOU DON'T BURN YOURSELF.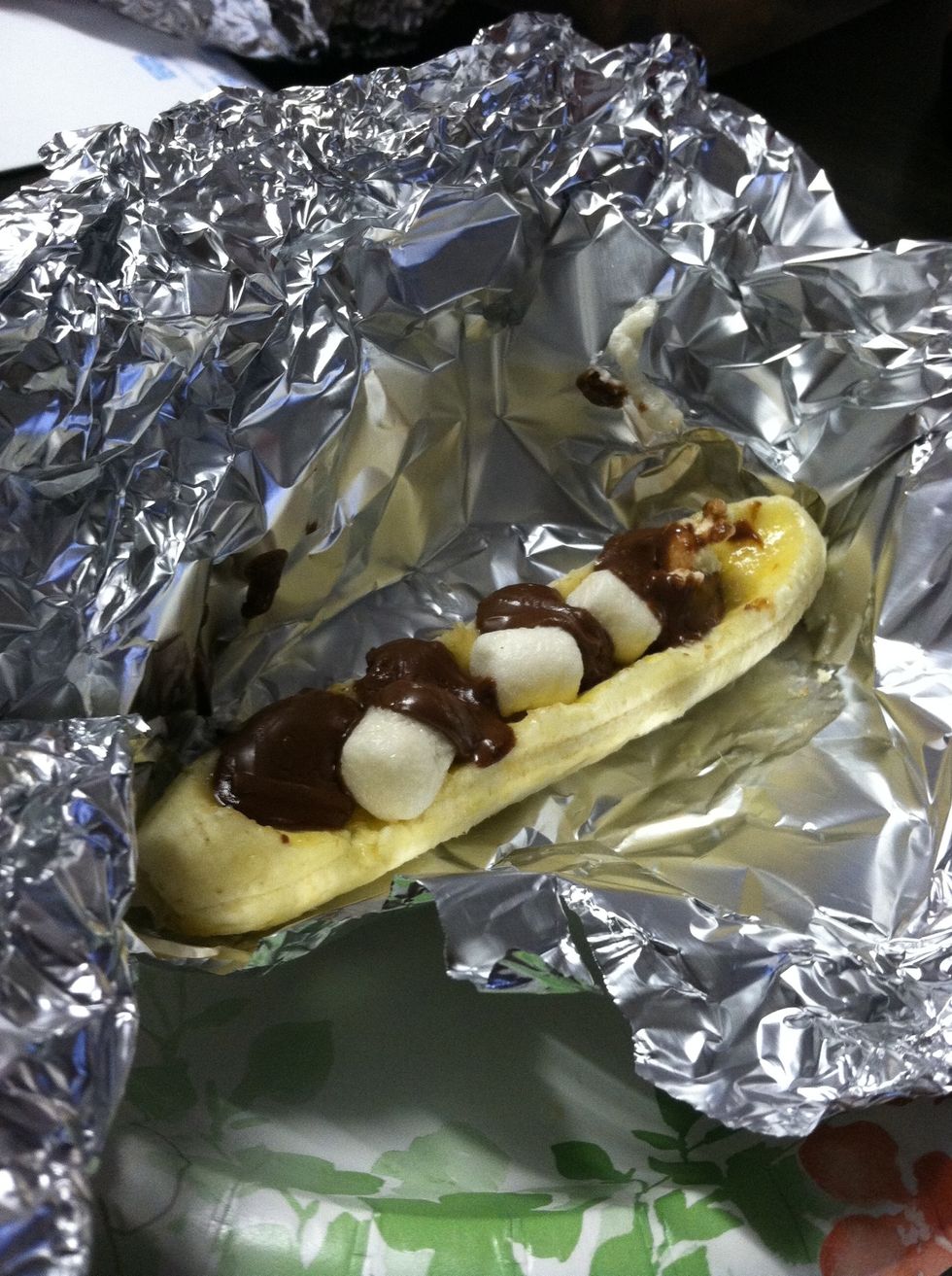 This was mine. You can't tell from the picture, but the marshmallows were melted. These are simple to make and fun for events like sleepovers. They're delicious and kids will love them. :3
A large banana
Chocolate
Mini Marshmallows
Foil