A great fall dessert that will surely please the whole family!
12
Get your apples ready by washing and peeling them.
Next cut them into slices like so.
Add cinnamon, clove, apples, butter and sugar into medium sized sauce pan on medium heat.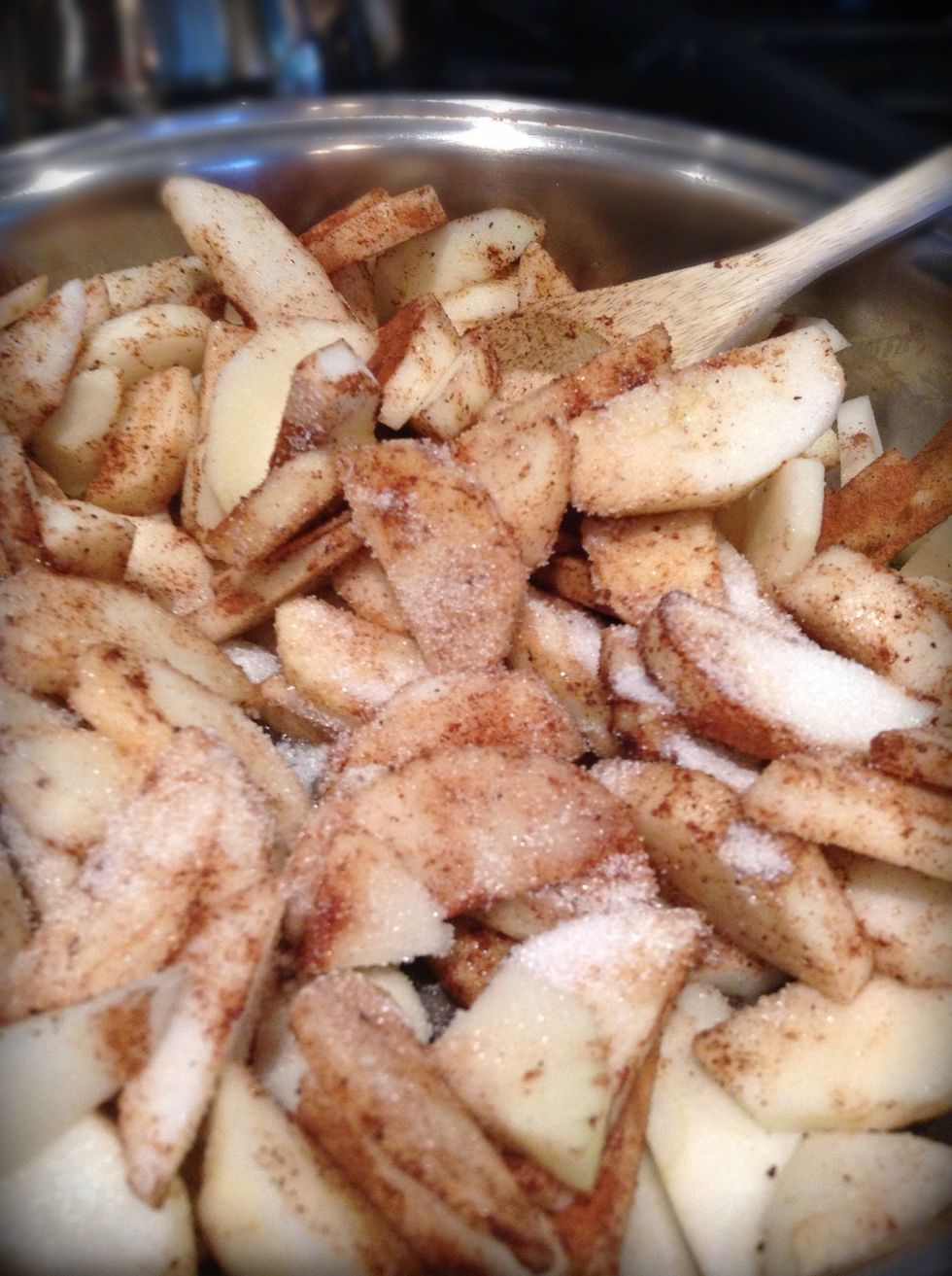 After you see that it starts to boil and there is a nice sauce at the bottom of the pan you can turn off heat and place apples into a glass 9X13 pan.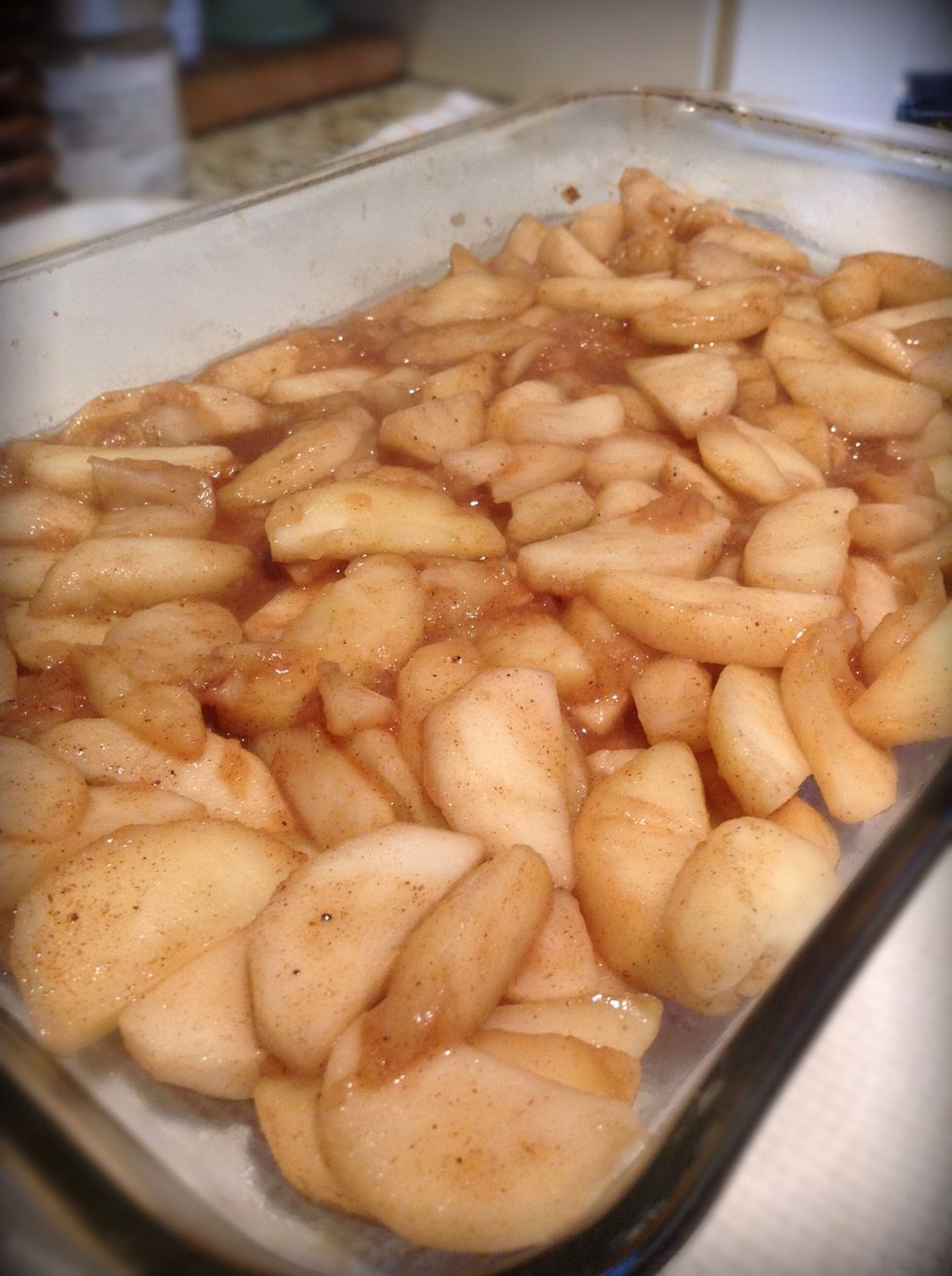 Like so! Doesn't that look delicious???!!
NOW time to make the cake mix. Simply follow the institutions on the back. You'll need to use the two eggs 1/2 cup of canola oil and the 1 cup of water.
Once you've mixed up the cake mix pour it over your apples and give it a little stir not too much just enough to have apples throughout the cake.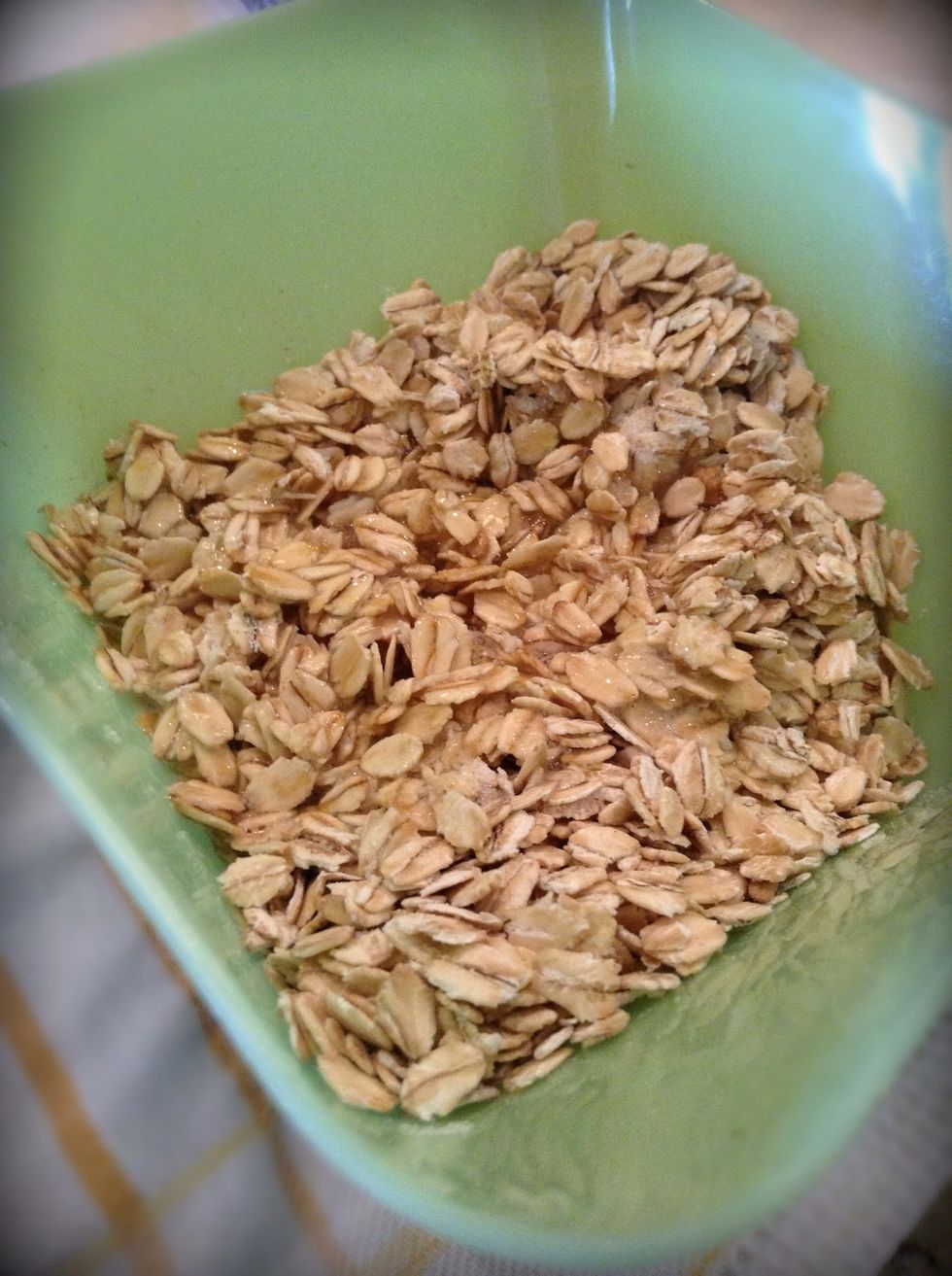 Mix together the topping ingredients in a small bowl. You can simply mix it with your hand!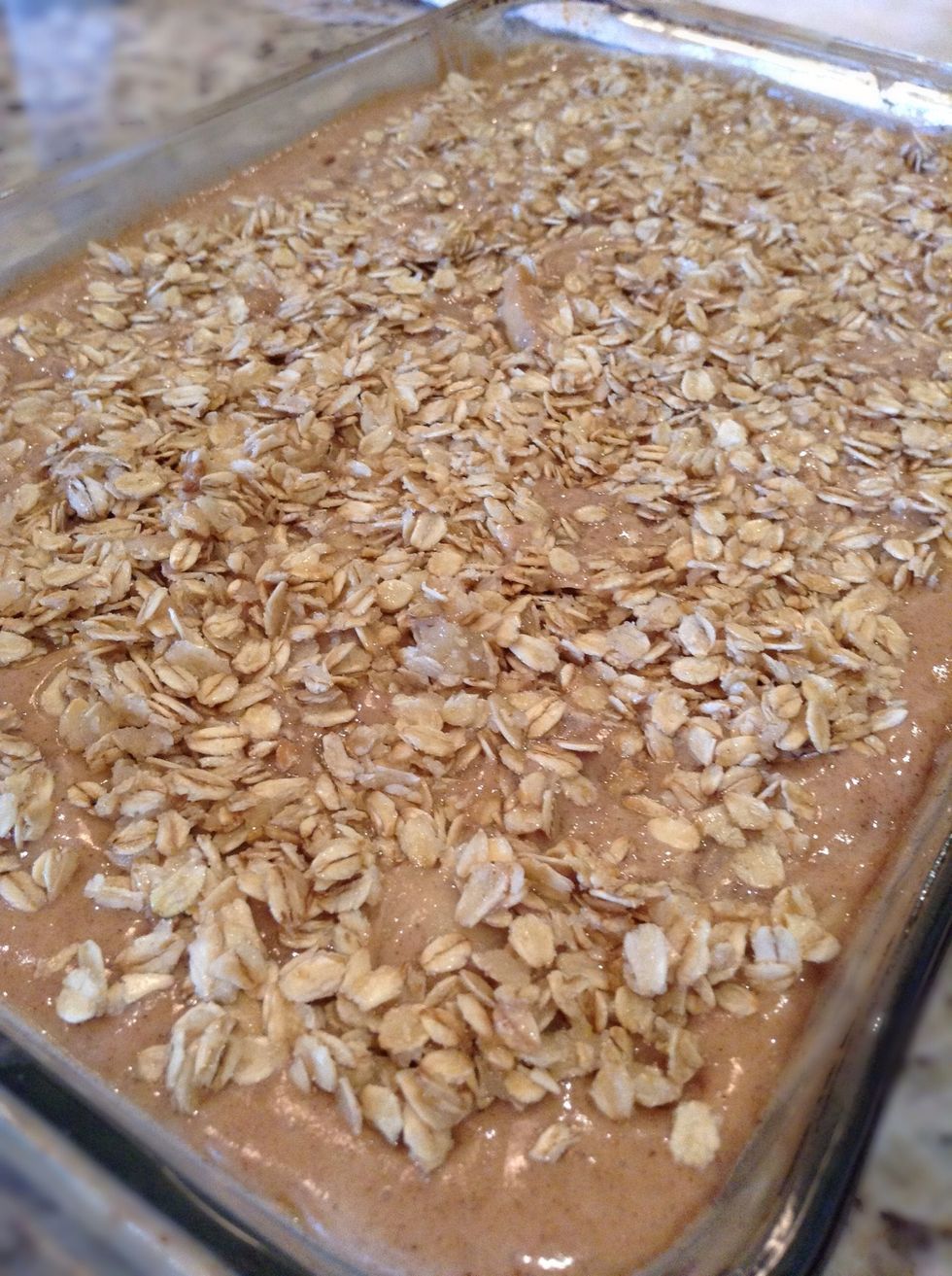 Now spread over cake. This topping will give it a bit of texture and a yummy little crunch :)
Place cake into the oven for 42-45 minutes. Yes I know this sounds a bit long but with the apples juices it makes the cake VERY moist so you'll need the extra time.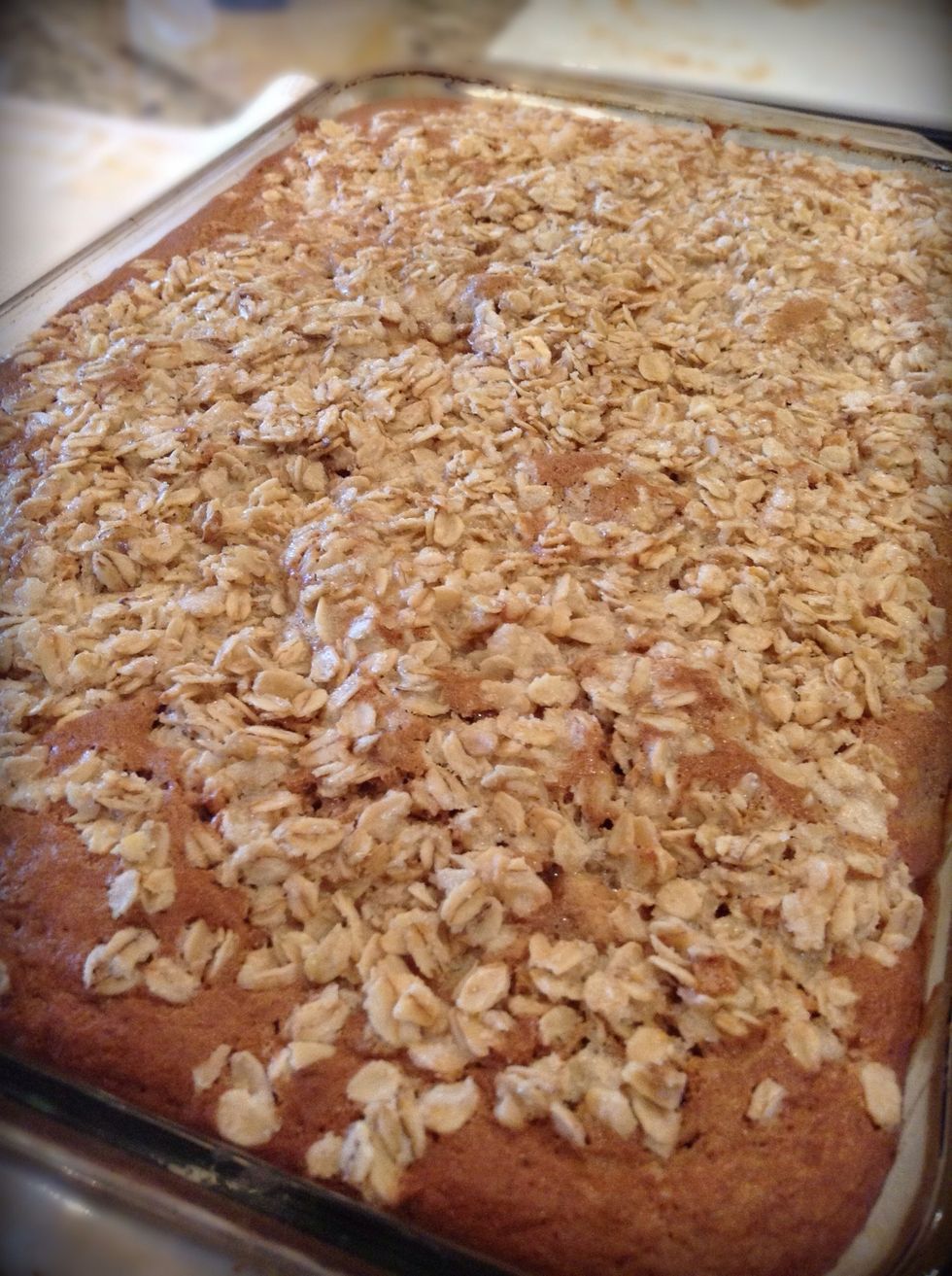 And your done :) I'd suggest serving warm.
I strongly suggest you serve it with some ice cream and caramel sauce!
Please follow, like and share :)! And don't forget to check out my other delicious recipes! THANKS FOR STOPPING BY!!!
1.0 Box of spice cake
8.0 Apples
1/2tsp Clove
1.0Tbsp Cinnamon
2.0 Eggs
1/2c Canola oil
1.0c Water
For topping supplies listed below
1/2Tbsp Melted Butter
1.0c Large quick oats
1/4c Brown sugar