Ok. It's March 8th and our Christmas decoration is still greeting guests at our door. This has to change! Take it down and strip it off the Christmas decoration. Save it for later this year though.
Tada! Here's the "naked" wreath. I got mine around Christmas at Trader Joe's. I guess it was around $8.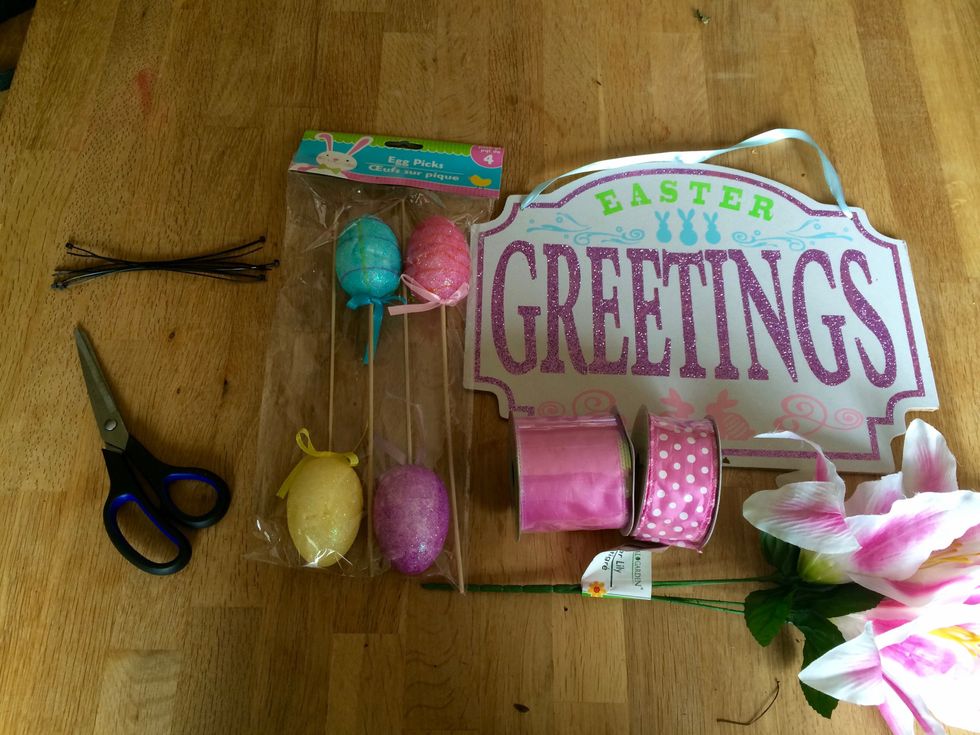 Gather your supplies. Apart from the supplies I listed here, you will also need scissors and some zip ties. We had those at home, so I didn't have to buy them.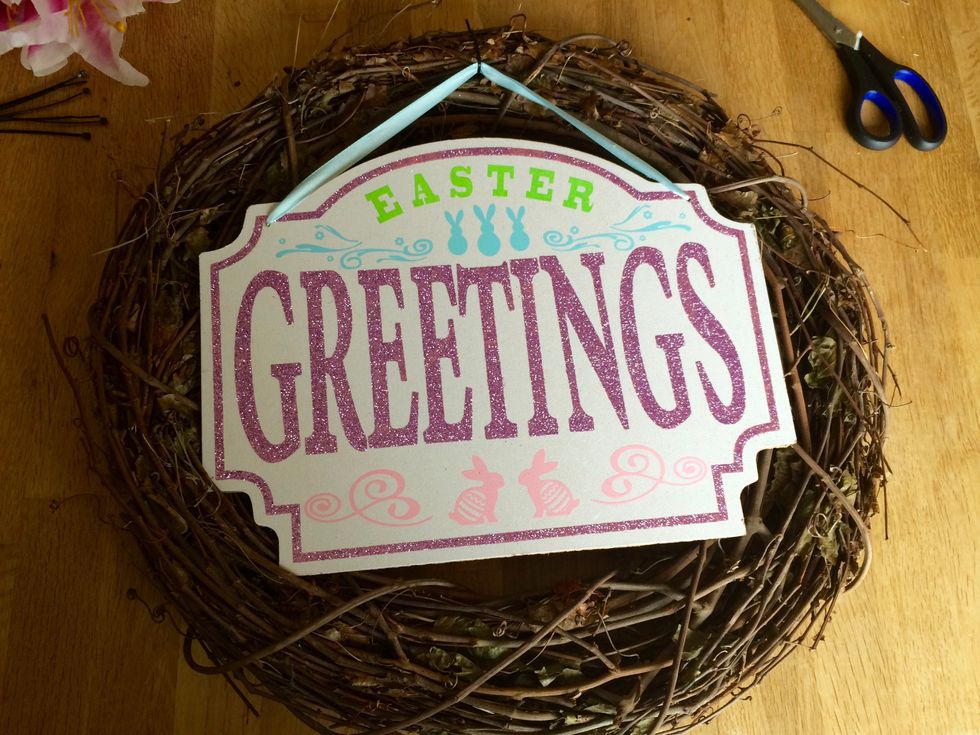 1. Place Easter sign in the middle of the wreath and secure with zip tie at the top.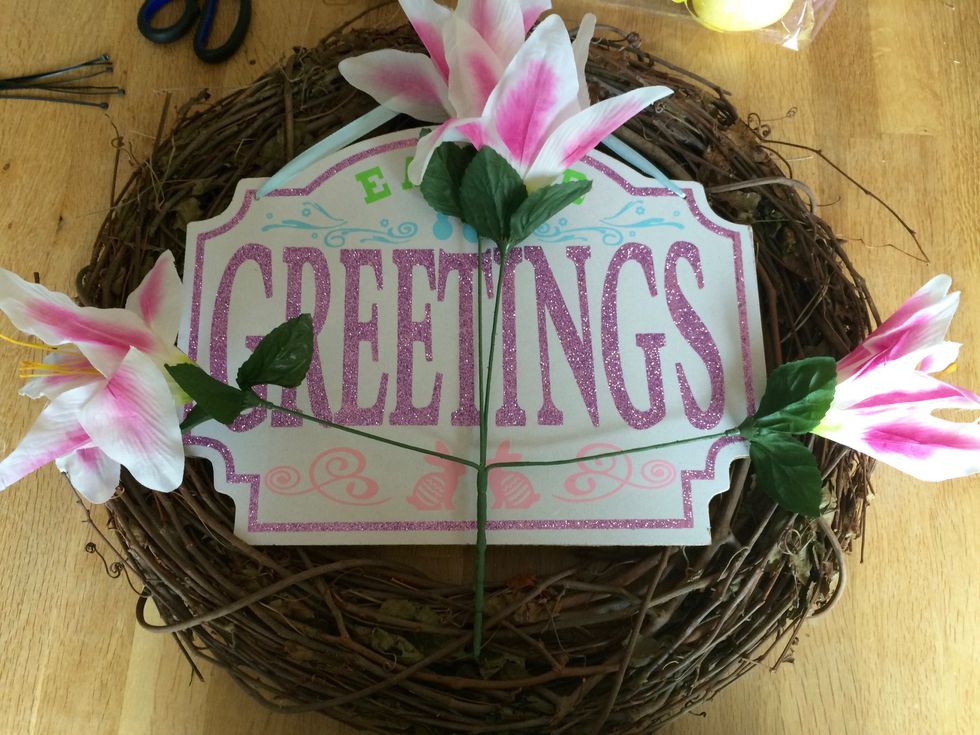 2. Take your fake flowers and separate them from each other. Then thread the stem through the wreath and secure with zip tie. I used 2 of the flowers and placed them opposite from each other.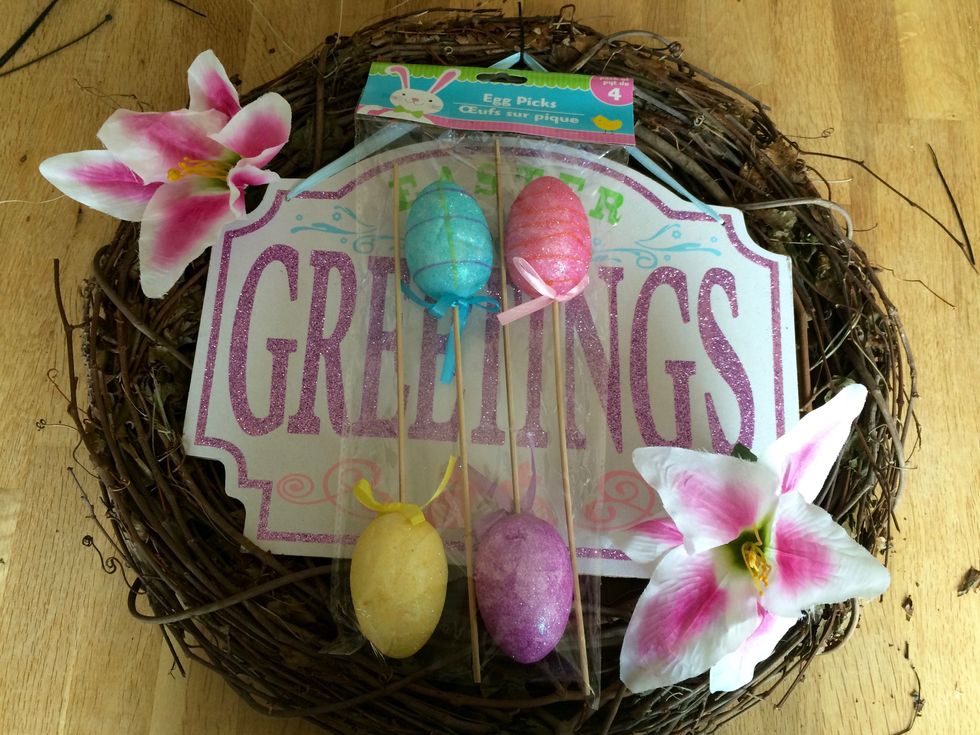 3. Take the glitter foam eggs out and thread the stems of the eggs through the wreath. I didn't secure them with zip ties as they were pretty fixed like this.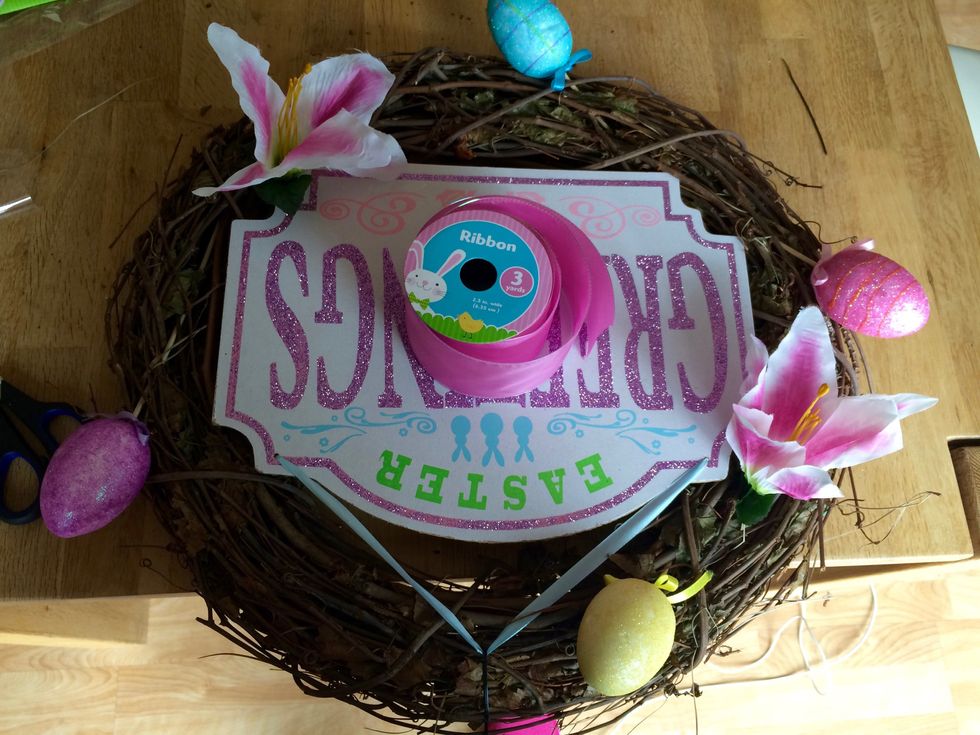 4. Then turn the wreath around so that the top is close to you and take the ribbon out. Wrap the ribbon around the top so that the 1st zip tie is covered with the ribbon and doesn't show.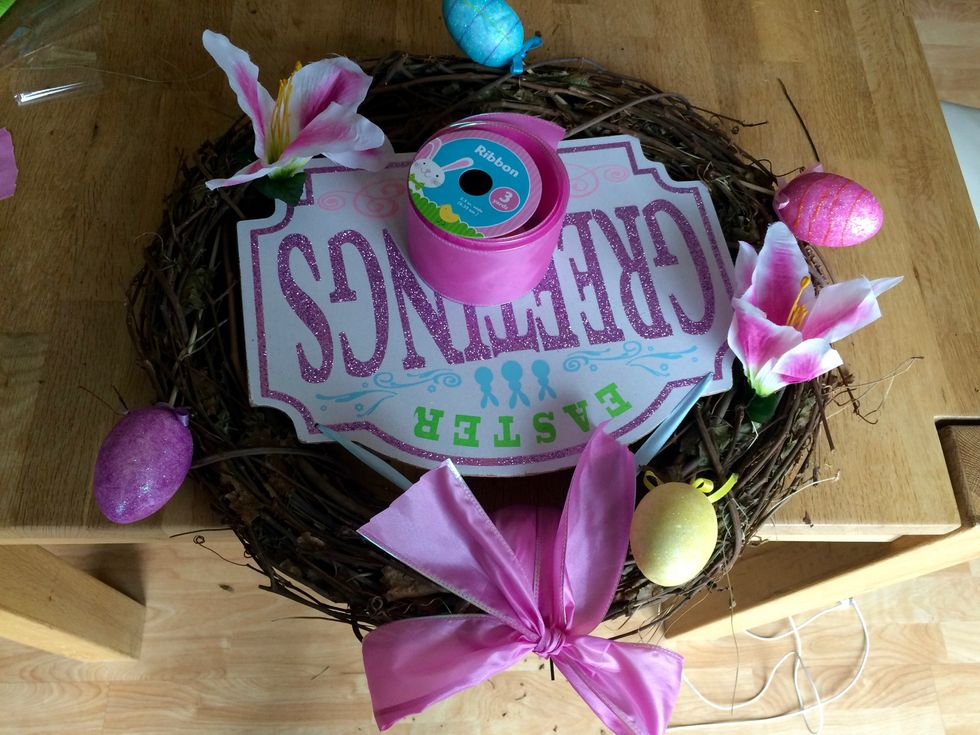 5. Make a bow with the rest of the ribbon. Then take another short piece of ribbon and thread it through the back of the bow. Make a knot. This piece will actually be the hanger of your wreath.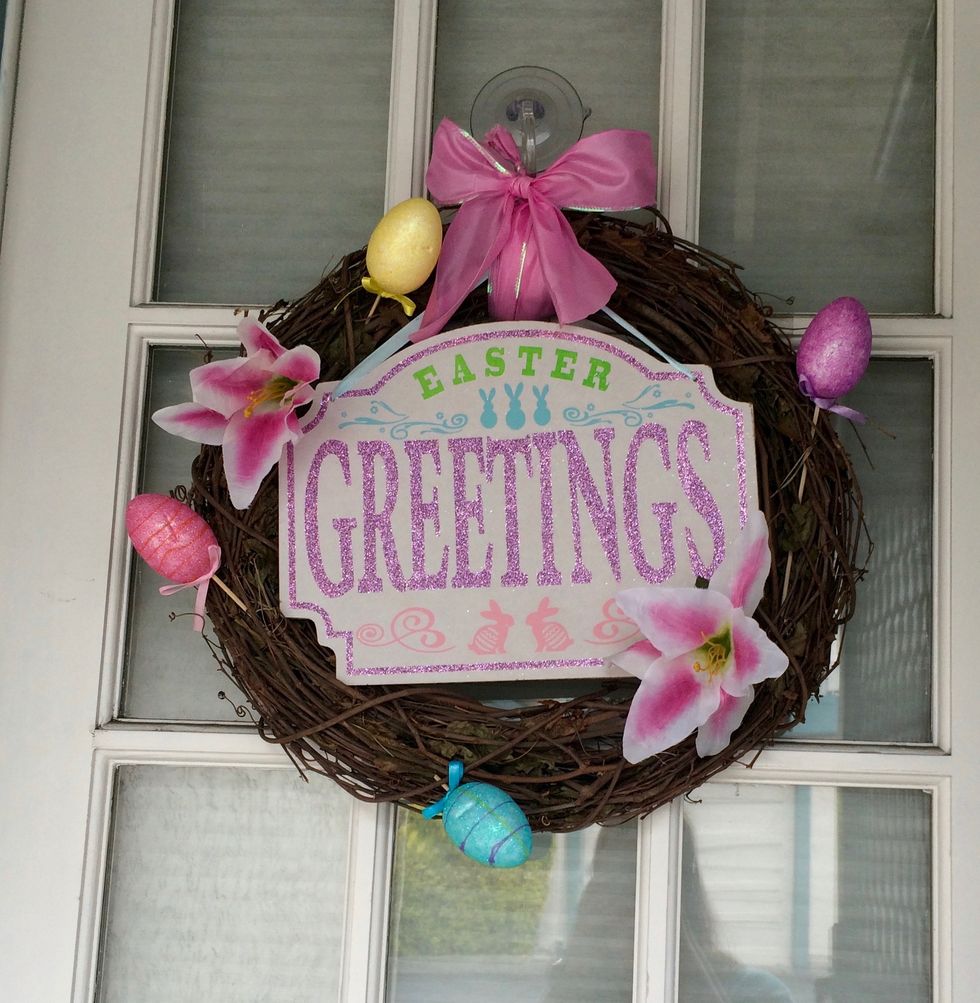 Tada! You are all set! Happy Easter!
1.0 Wreath
1.0 Easter Sign
1.0 Fake Flower
1.0 Glitter Foam Eggs
1.0 Pink Ribbon