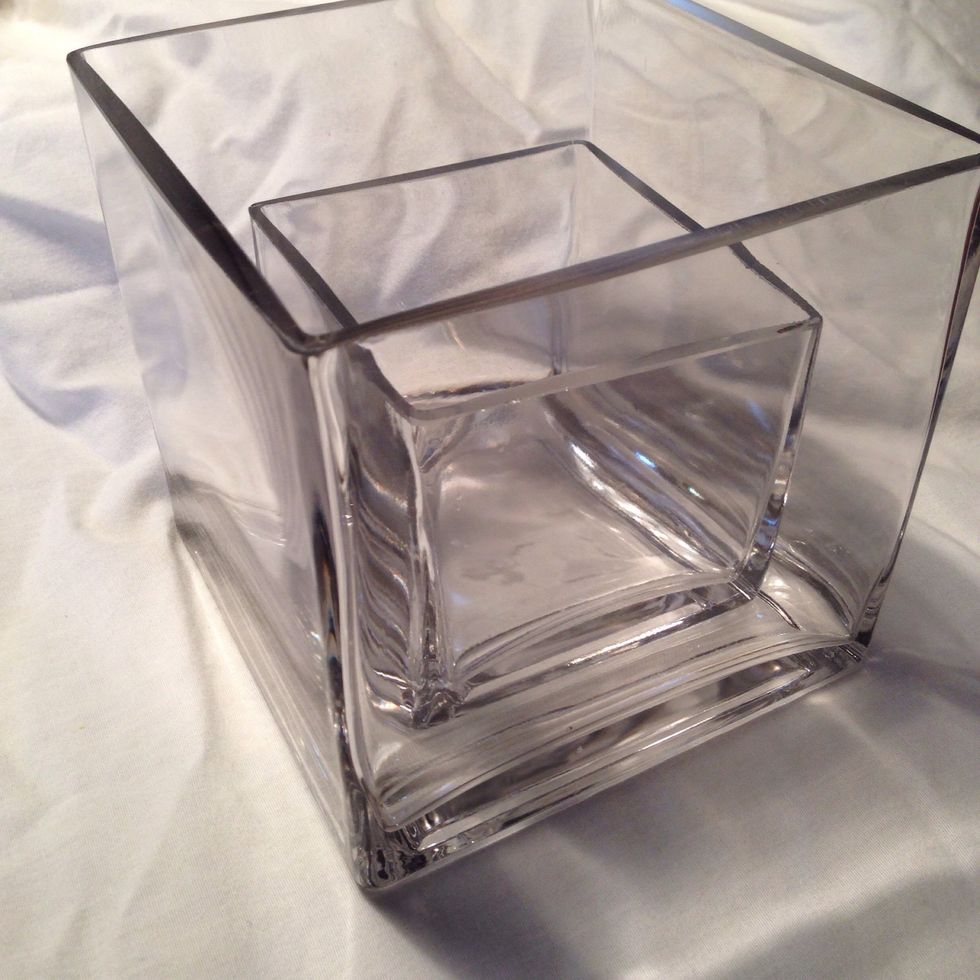 Place small square vase inside large square vase. Vases may need to be washed before use depending on where you got them .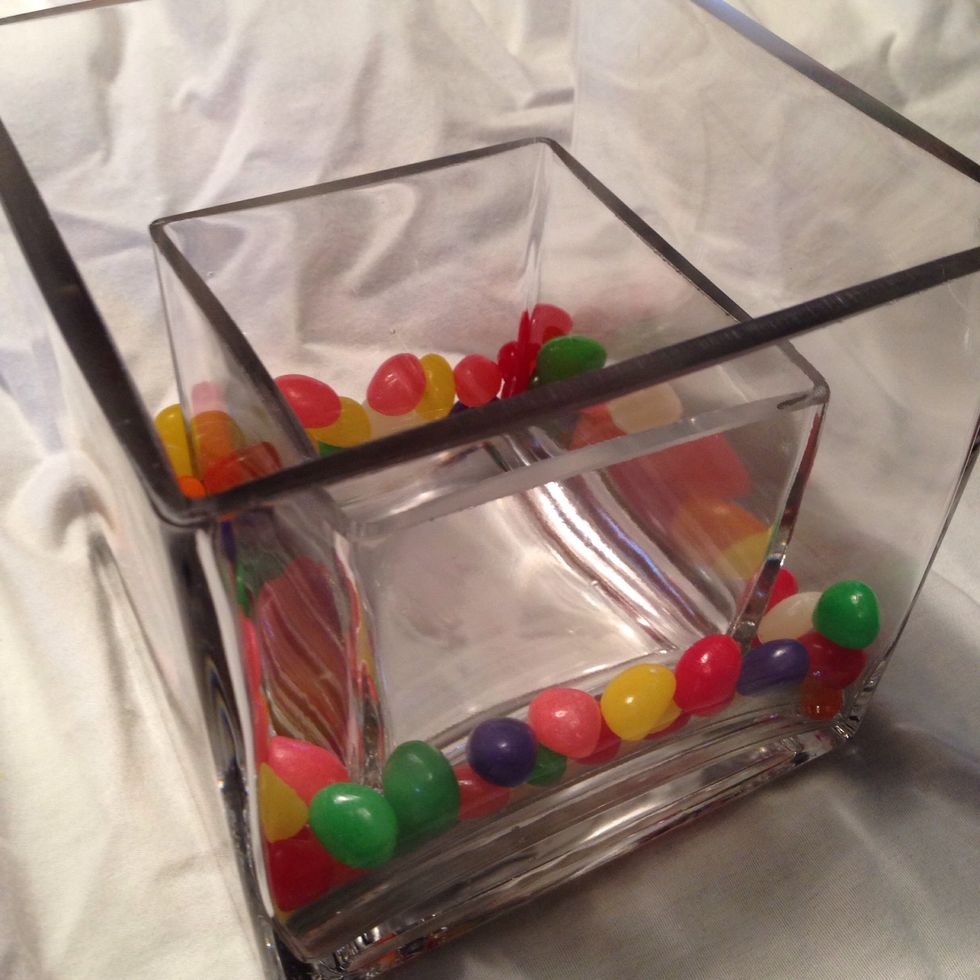 Pour jelly beans around the outside of the smaller vase. If you are up for it you can certainly use one single color of jellybeans. I removed the black ones. Fill the glass evenly about half way.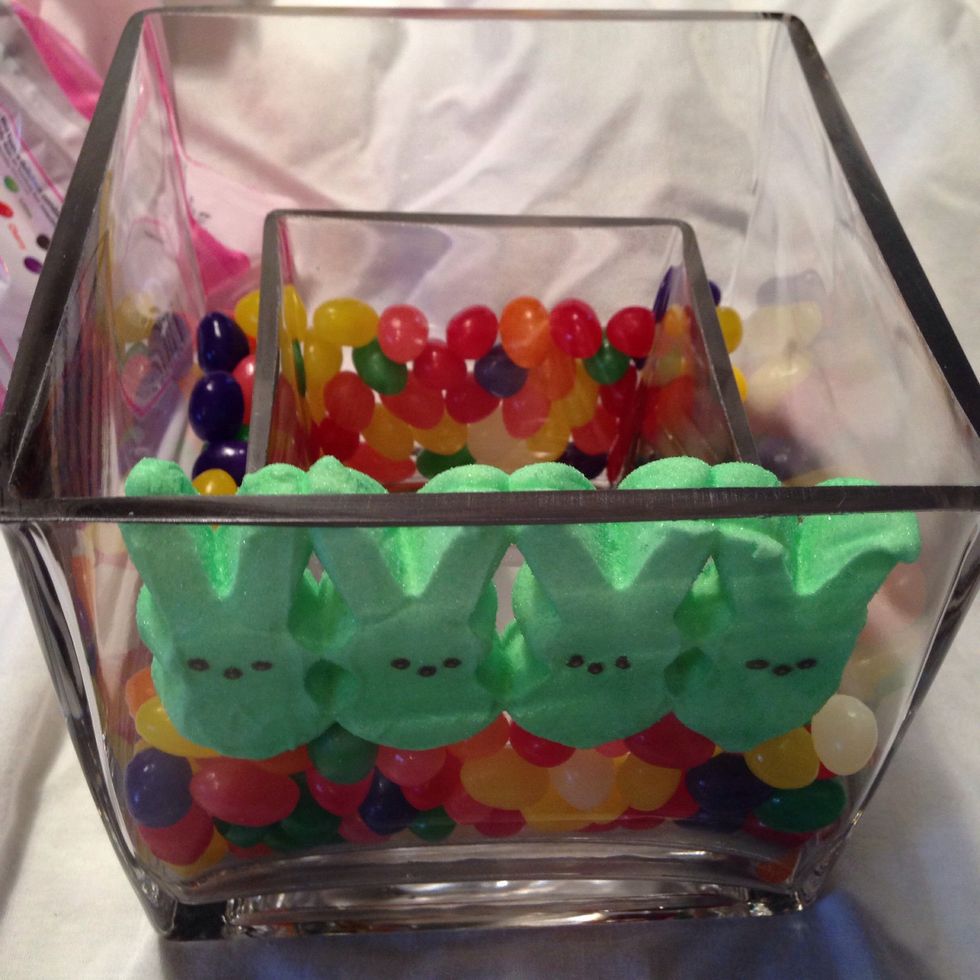 The large vase is the perfect width for a single row of 4 peeps. Make sure your ears do not pass the edge of your vase. If so, remove some jellybeans. Place peeps on all 4 sides of your vase.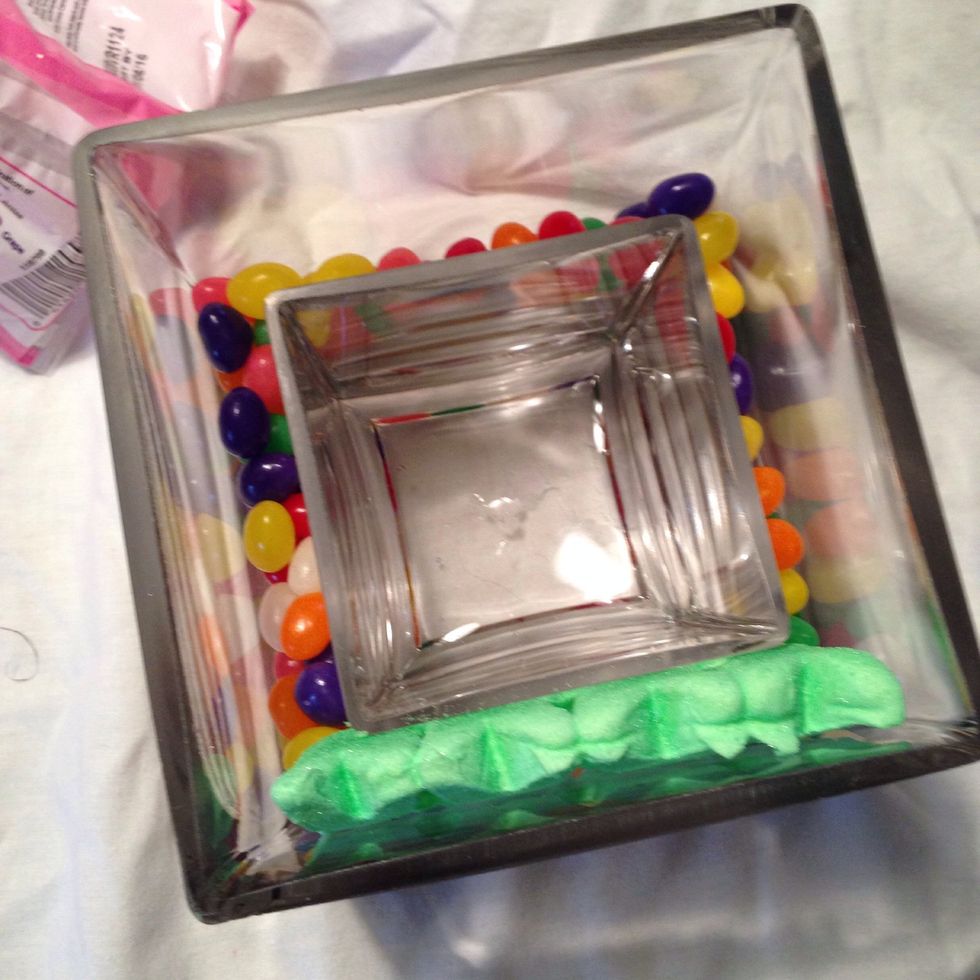 View from the top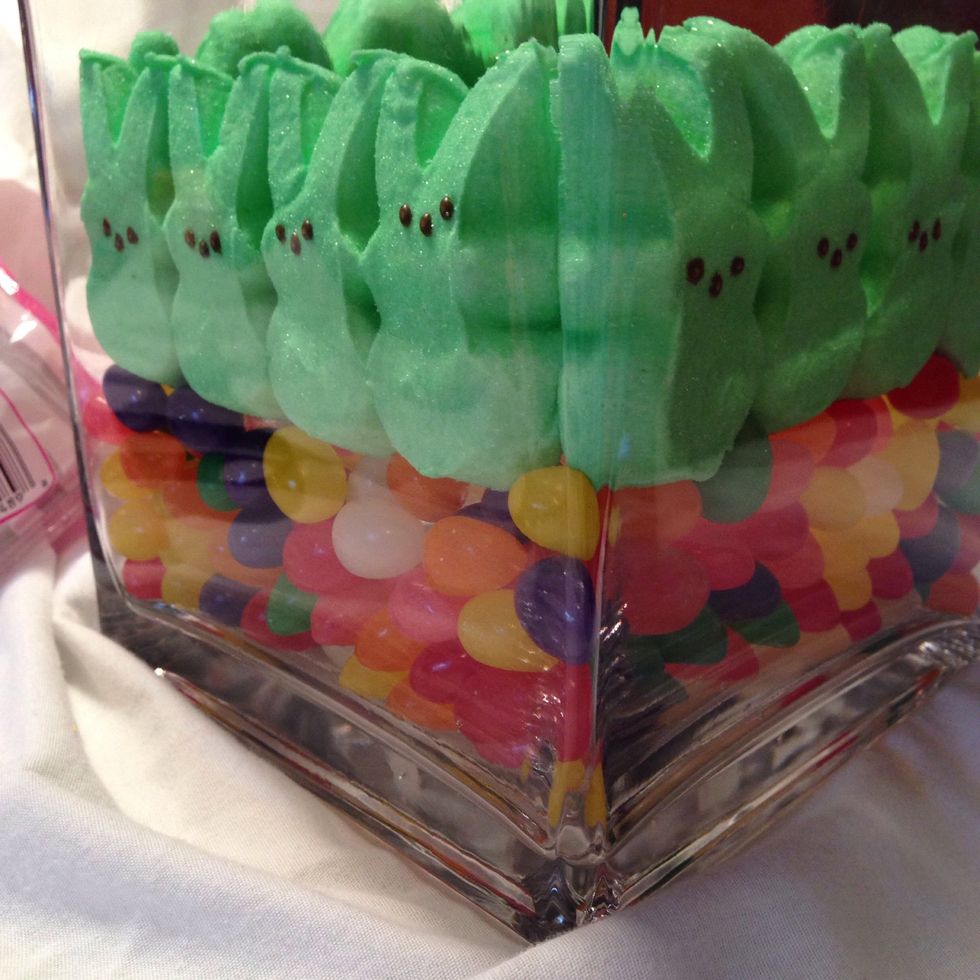 View from the side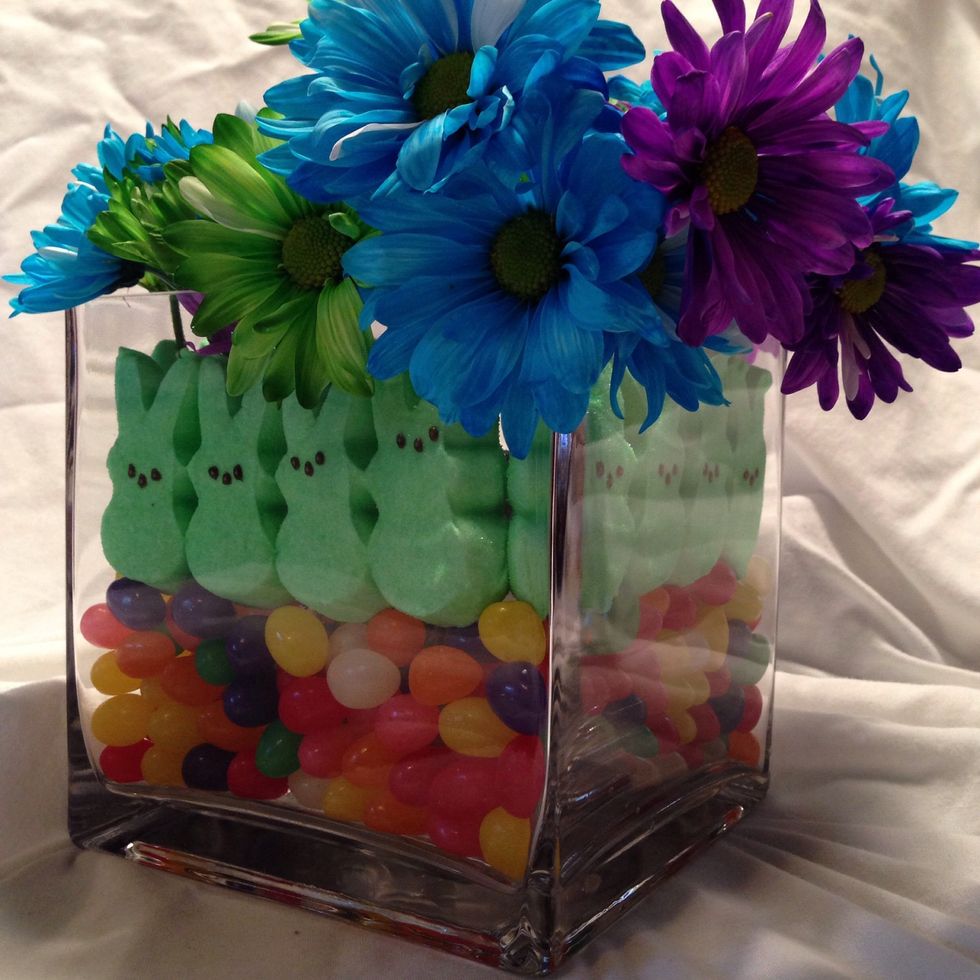 Once all peeps are in place, carefully pour water into the small square vase if you plan to use fresh flowers. Cut the stems of your flowers then place in vase.
1.0 Small square vase
1.0 Large square vase
2.0 Packs of peeps, any color. Must be bunnies.
2.0 Packs of jelly beans
1.0 Bunch of fresh or fake flowers