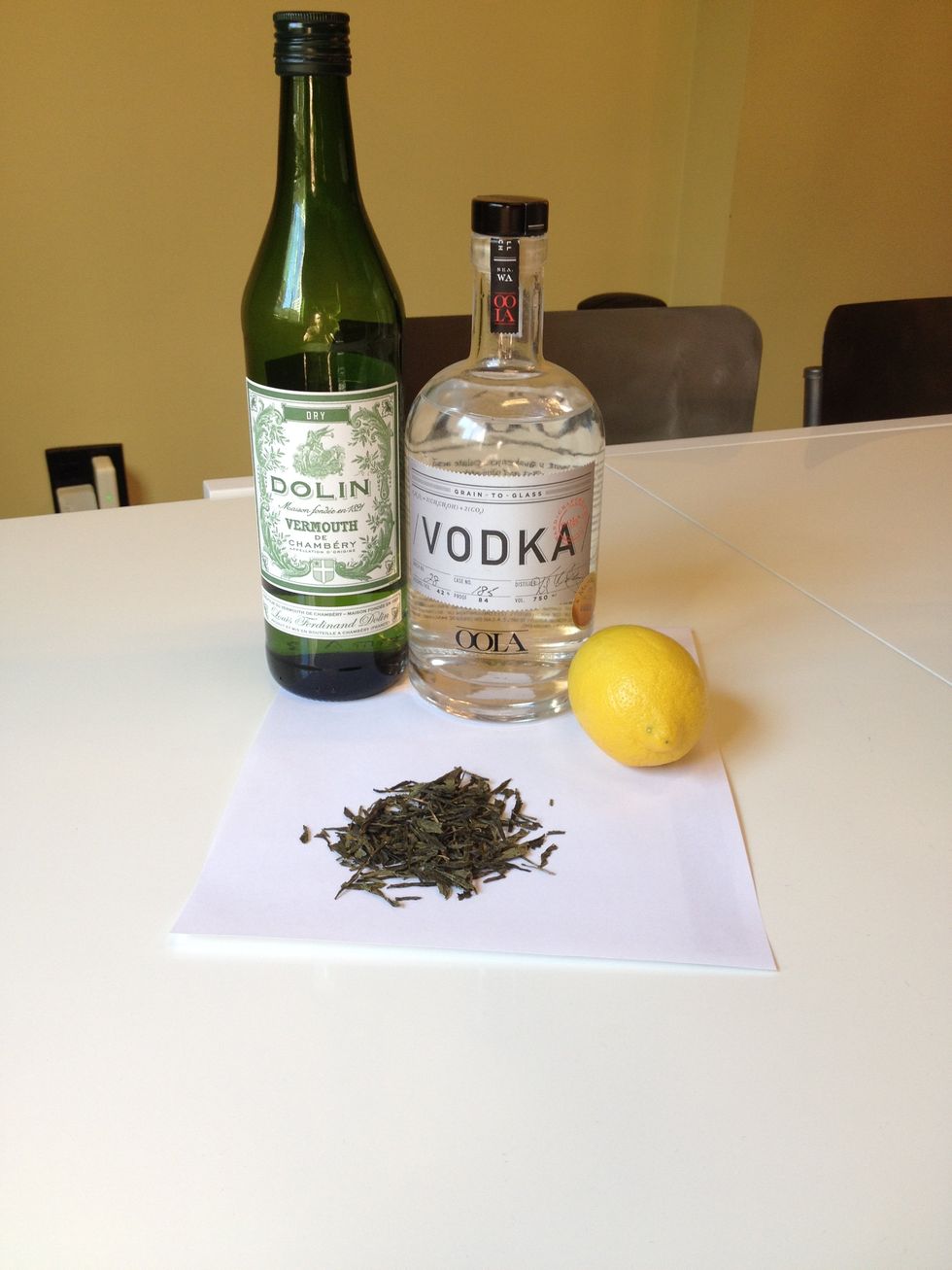 Assemble!
You'll need to crush up the leaves a bit first.
Funnel the crushed tea into your vodka bottle.
I waited 18 hours; the taste of tea was sufficient but not bitter or overpowering.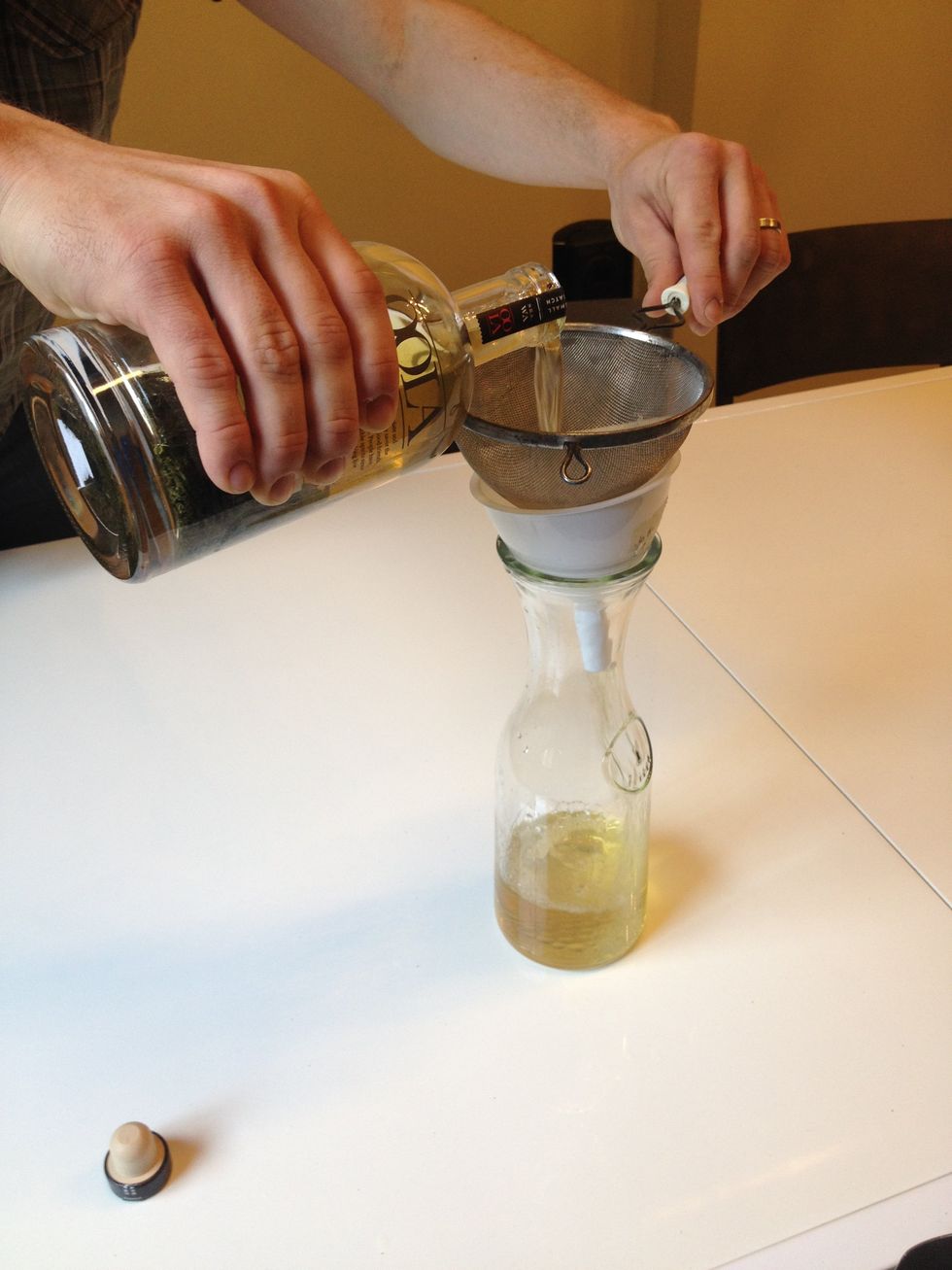 Using a funnel and a mesh strainer, strain the infused vodka into a carafe.
To remove the finer tea pieces lingering, I recommend a second filtration - this time through a coffee filter.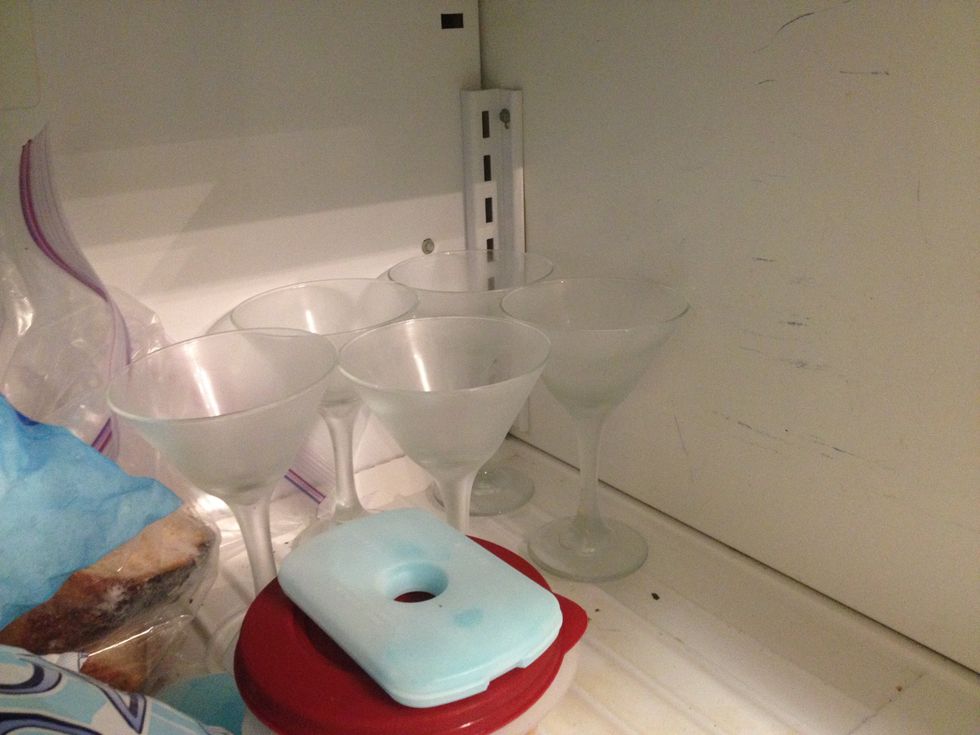 Chill your cocktail glasses in the freezer. (Or ice them down individually - the freezer plan scales up better though.)
Add ice, 2 oz. infused vodka, and 1/2 oz. dry vermouth to a shaker. Shake vigorously for at least 20 seconds. Or stir, if that's your thing.
Strain & pour into your chilled cocktail glass. Garnish with a lemon peel (optional). Toast to your success.
2.0Tbsp Earl Grey tea
750.0ml vodka
dry vermouth
lemon (optional)