This bracelet was born of scraps...ok, so they were sterling silver and leather scraps, but still scraps 😜
16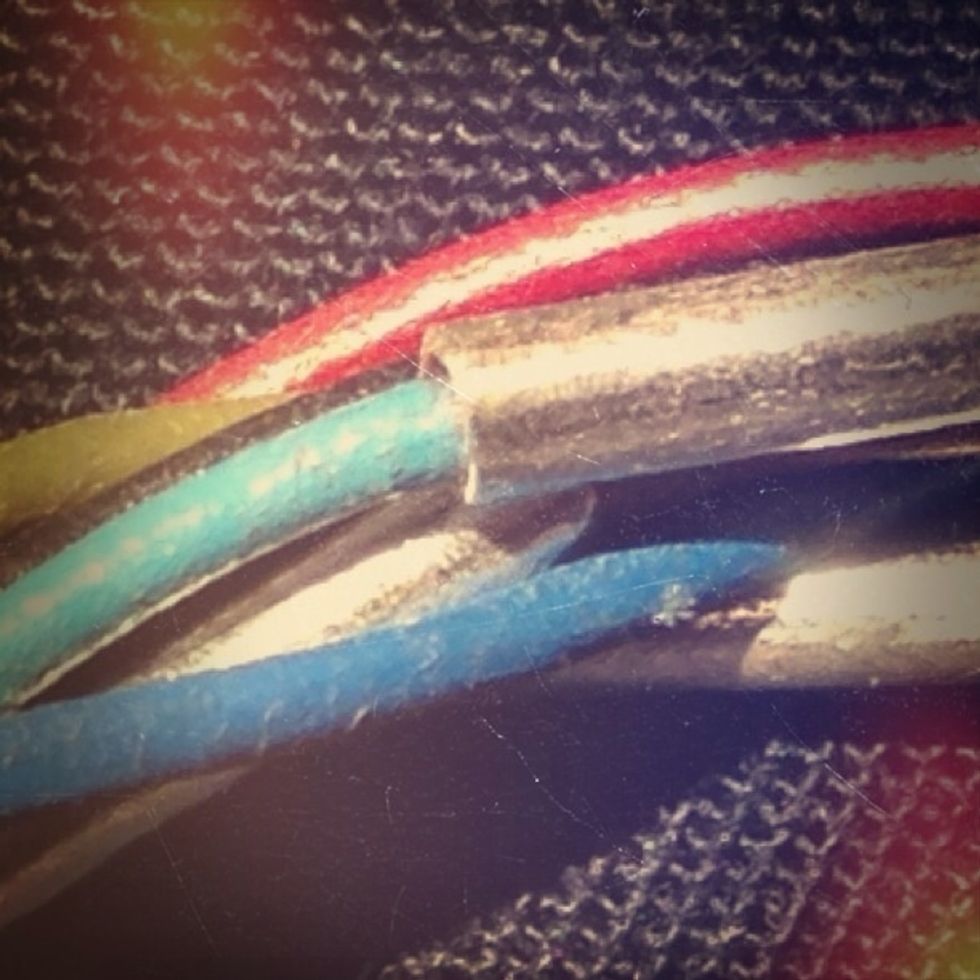 Try this with varying tubing thicknesses and crazy colors of cord, or with 1 kind of tubing and just 1 or 2 colors of cord.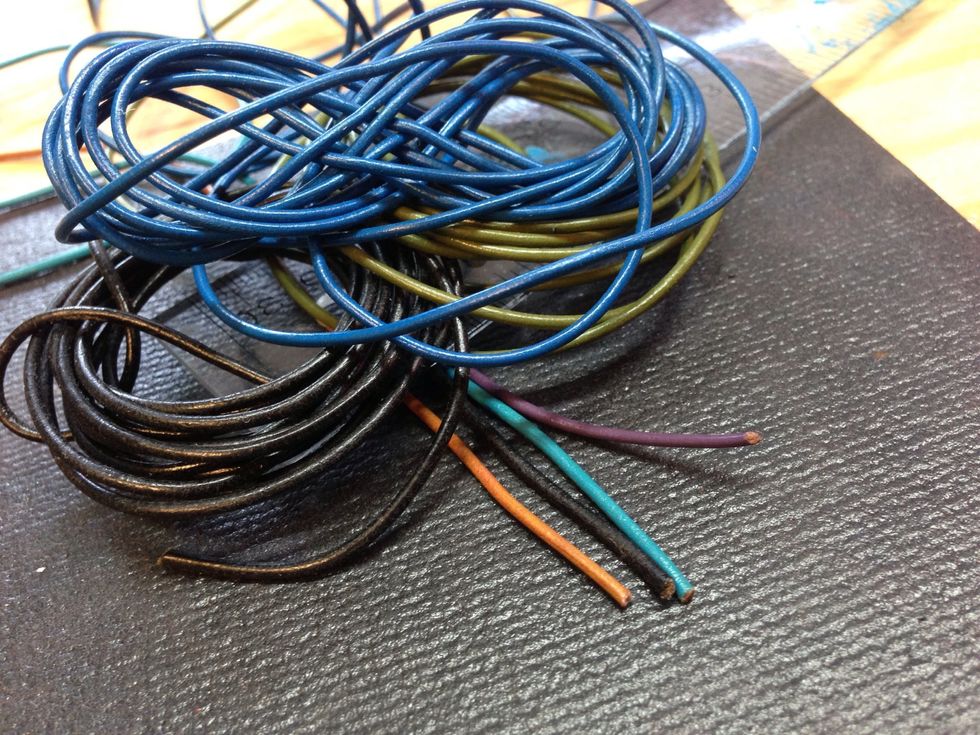 You will need 4 feet of 2mm leather cord, the smooth round kind works well. I'm using some scrap ends from an old purse project, to "use it up!"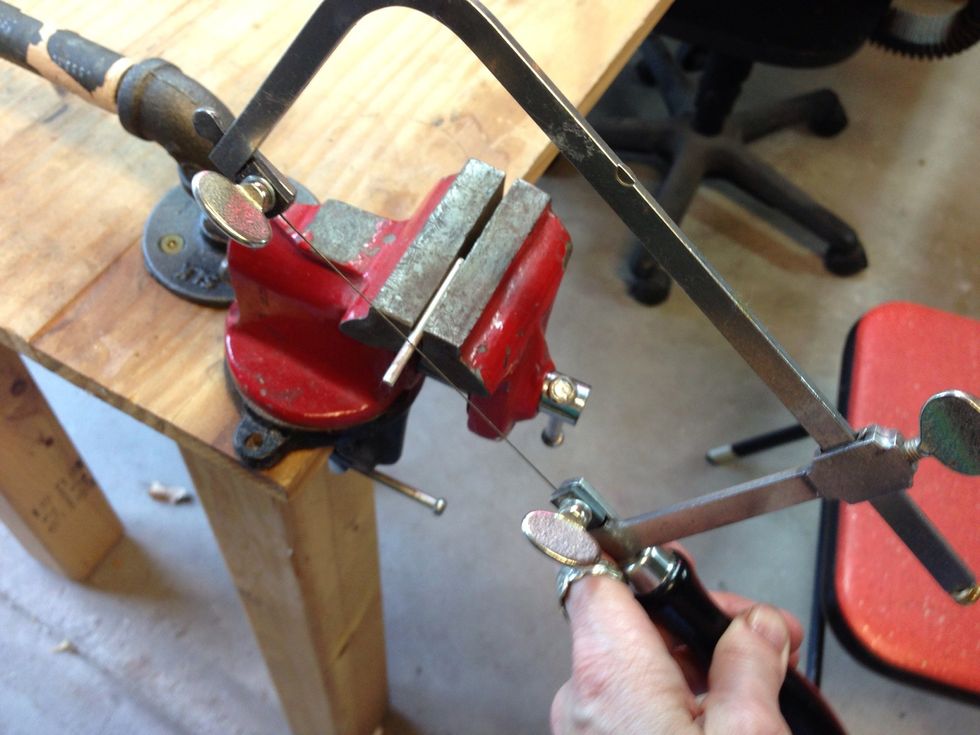 Use a jewelry saw to cut your tubing into short pieces. You will need one at each point where 2 leather pieces meet. I used 9 pieces. They varied in length from 3/8" to 5/8" long.
My silver was badly tarnished, but it will be cleaned up later. It's hard to see, but there are 2 thicknesses of tubing that I'm using. "Similarity" is more interesting than "uniformity."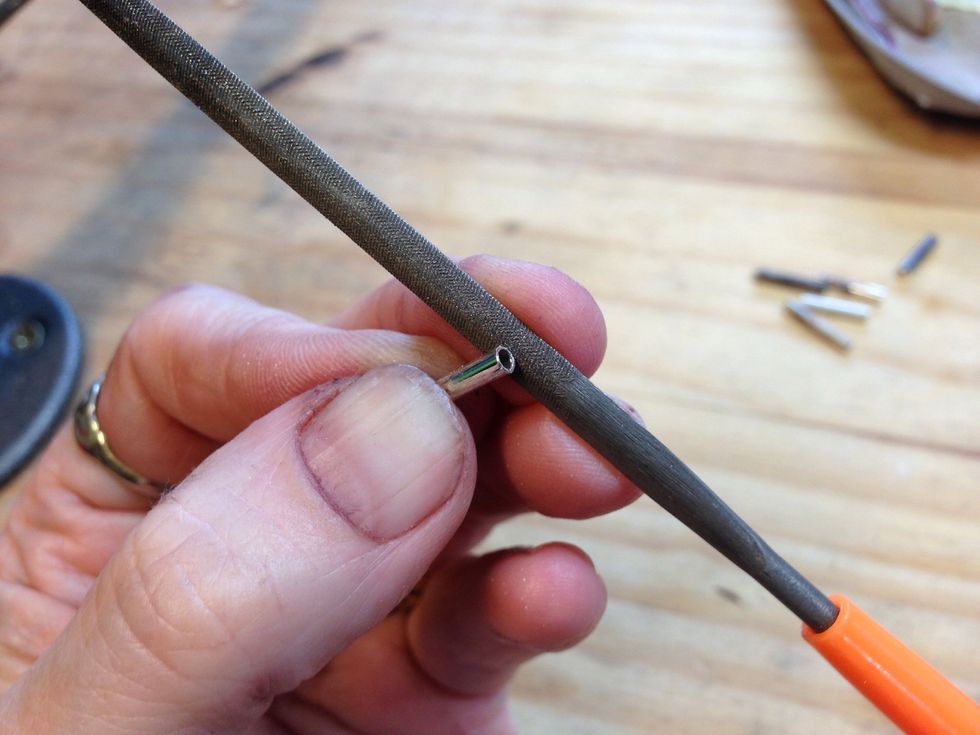 File. Rough edges will make it harder to put the leather in.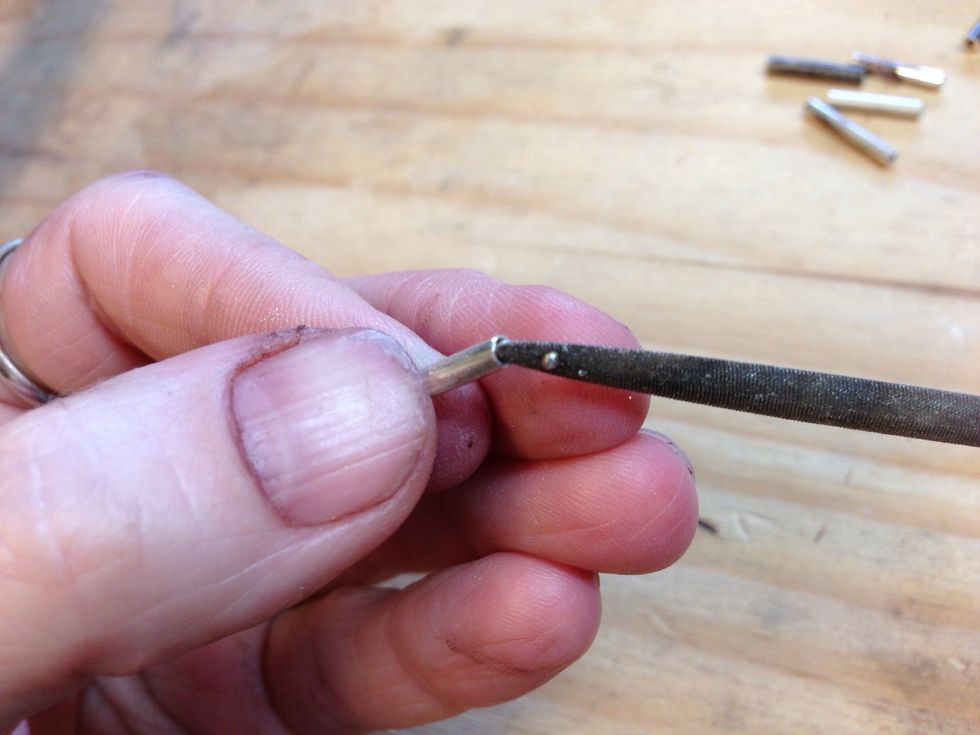 And ream out the holes lightly.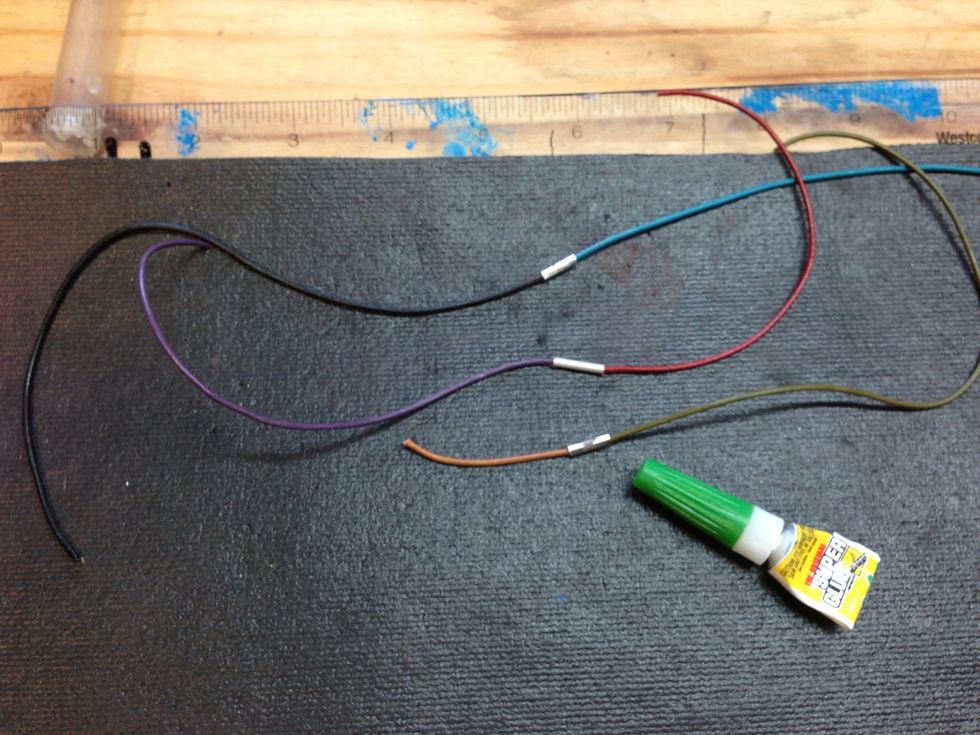 Now you will join your leather pieces, one silver segment at a time.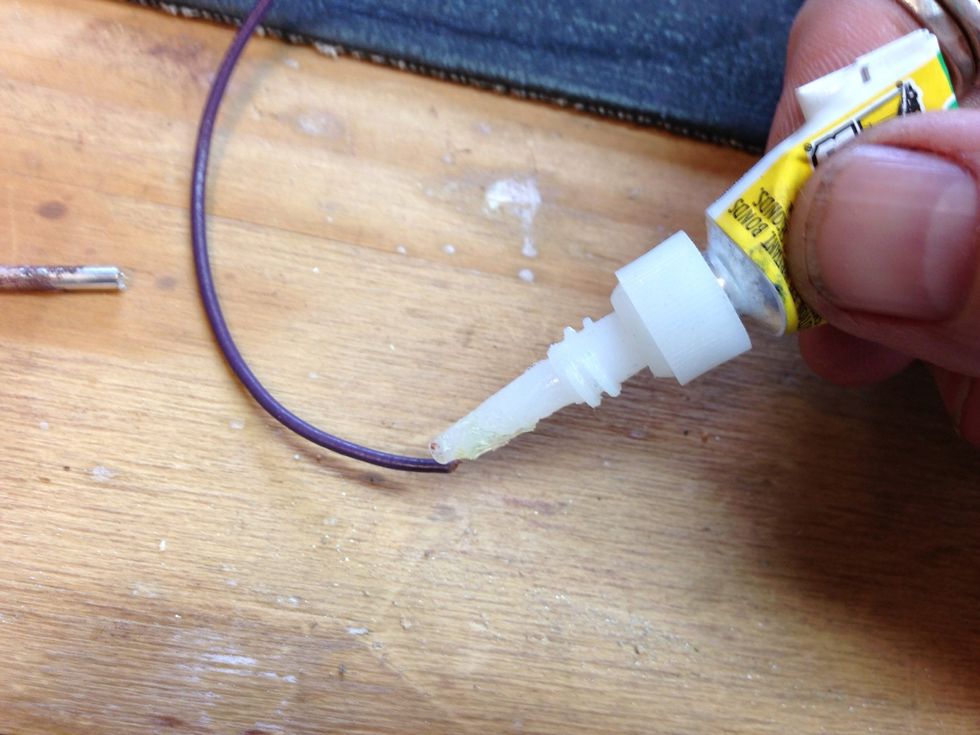 Super glue 2 leather ends...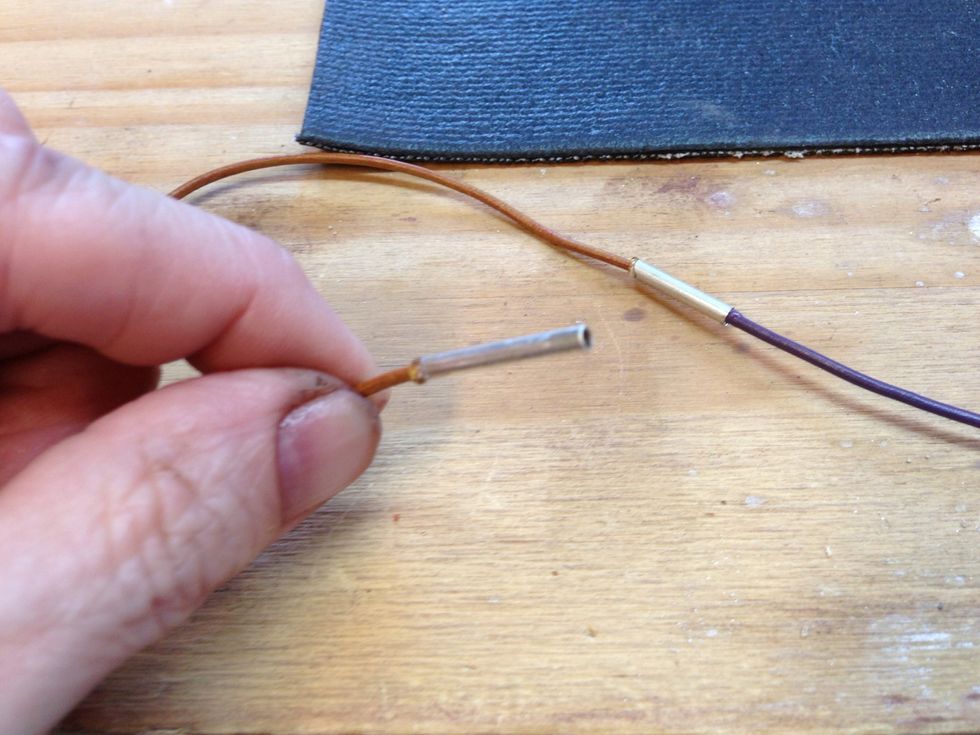 ...push them into the silver until they meet. I did one end at a time so I was sure they were meeting in the center.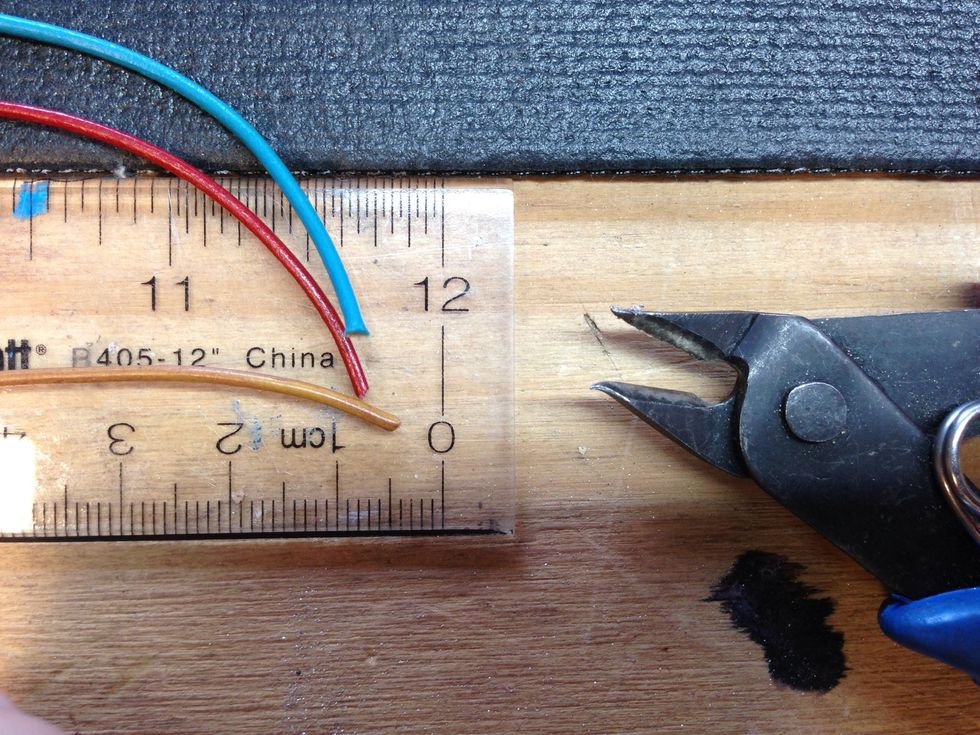 Cut into 12" lengths.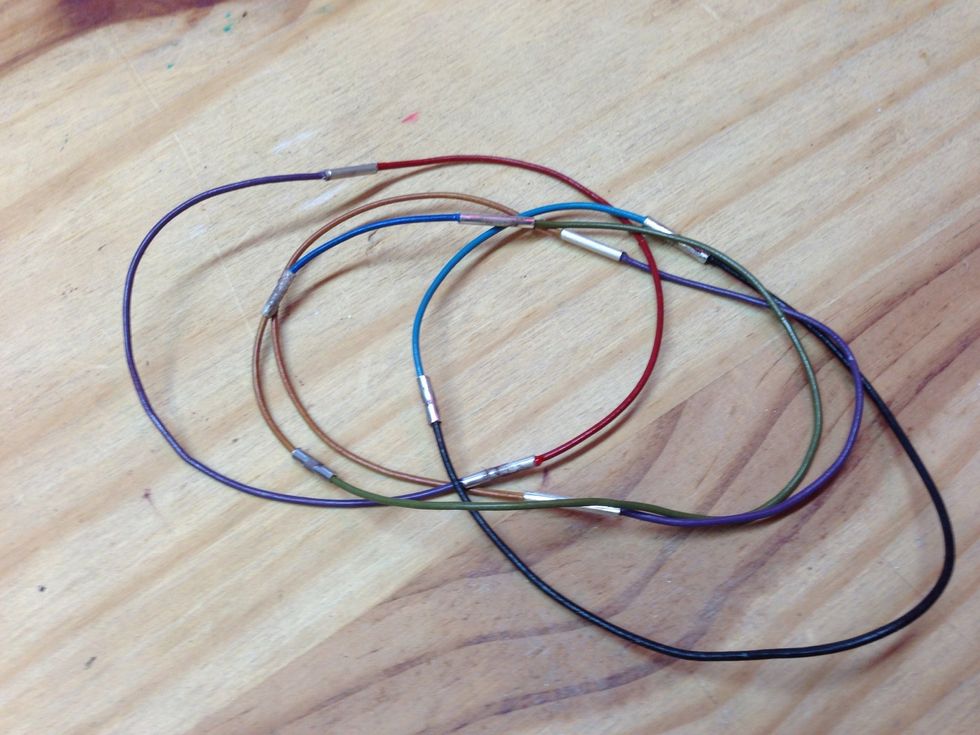 Close each 12" piece into a circle with one more glued segment. I used 4 circles. Let the glue set an hour.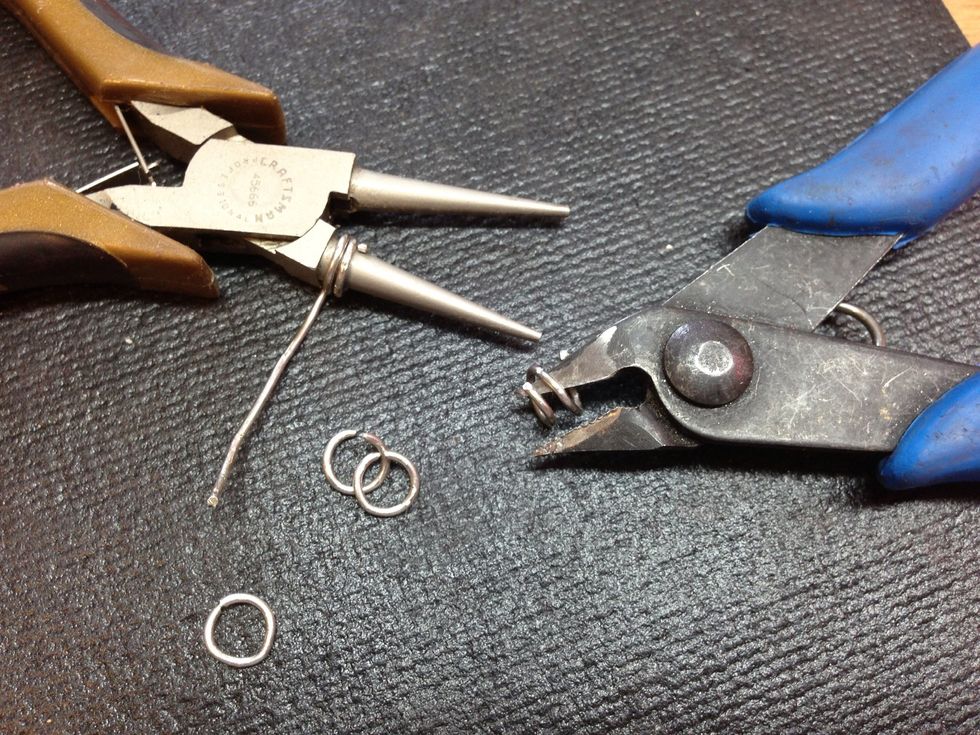 Make at least 6 jump rings from the thickest part of your round nose pliers. ("Making it Do with wire from a previous earring failure!)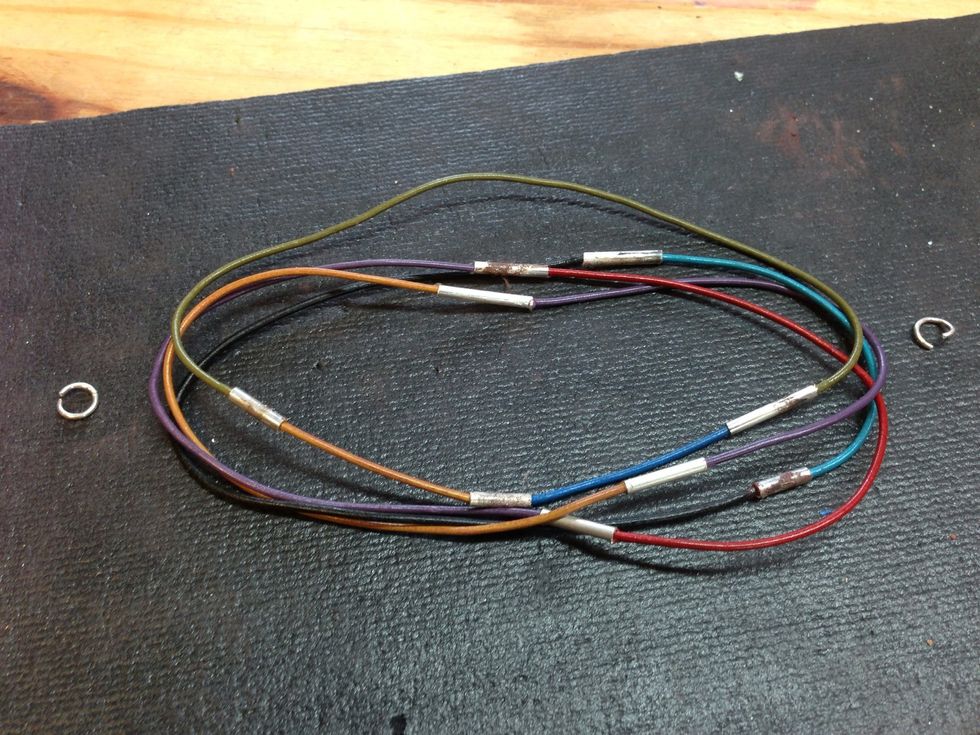 (Tap picture if you aren't seeing the ends.) arrange your circles so there are no silver segments where the jump rings will be.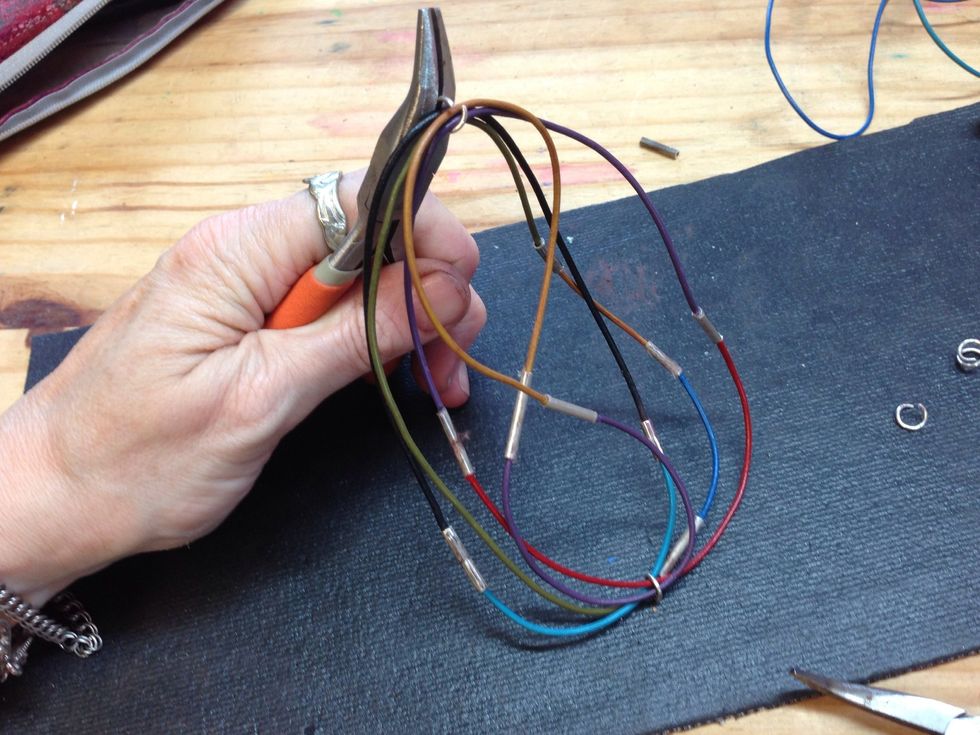 Close a jump ring around each "end." Add more jump rings to each end to adjust for your size.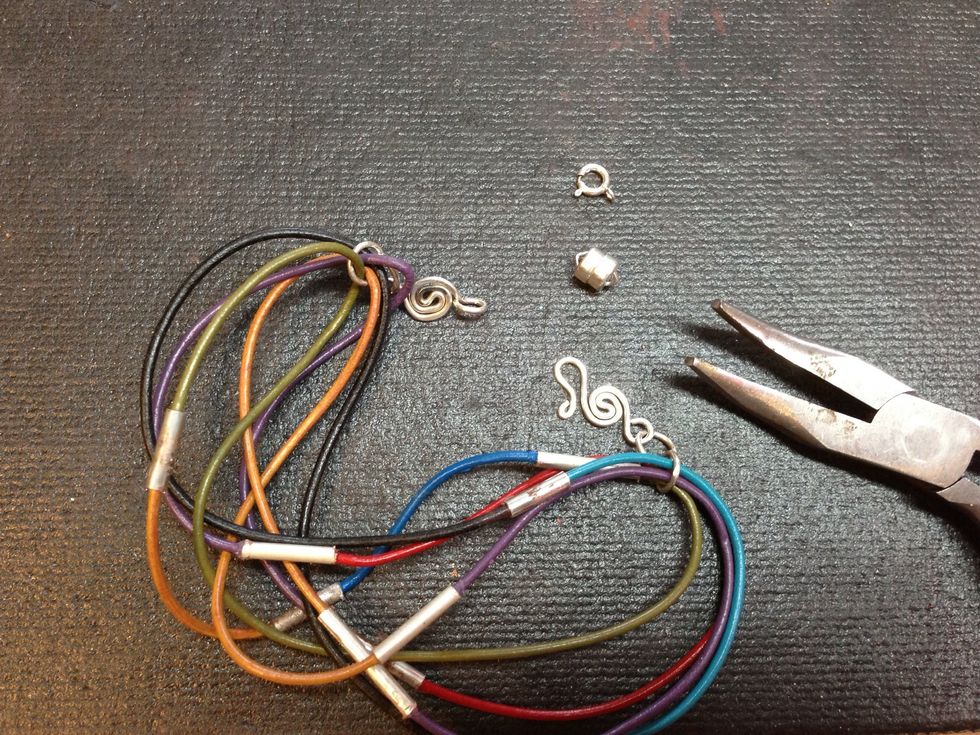 Attach a clasp to the jump rings. I've used a handmade sterling silver clasp, but there are options. Consider using a clasp from jewelry you don't wear anymore, like the ones shown.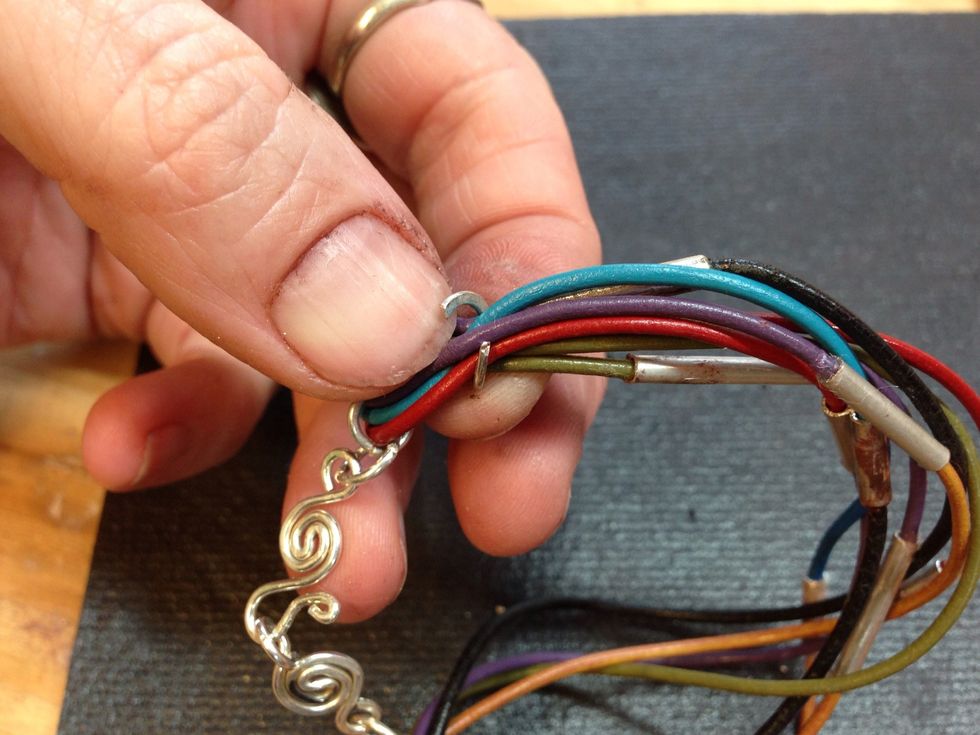 After you adjust the cords, close a jump ring around each end to gather the cords.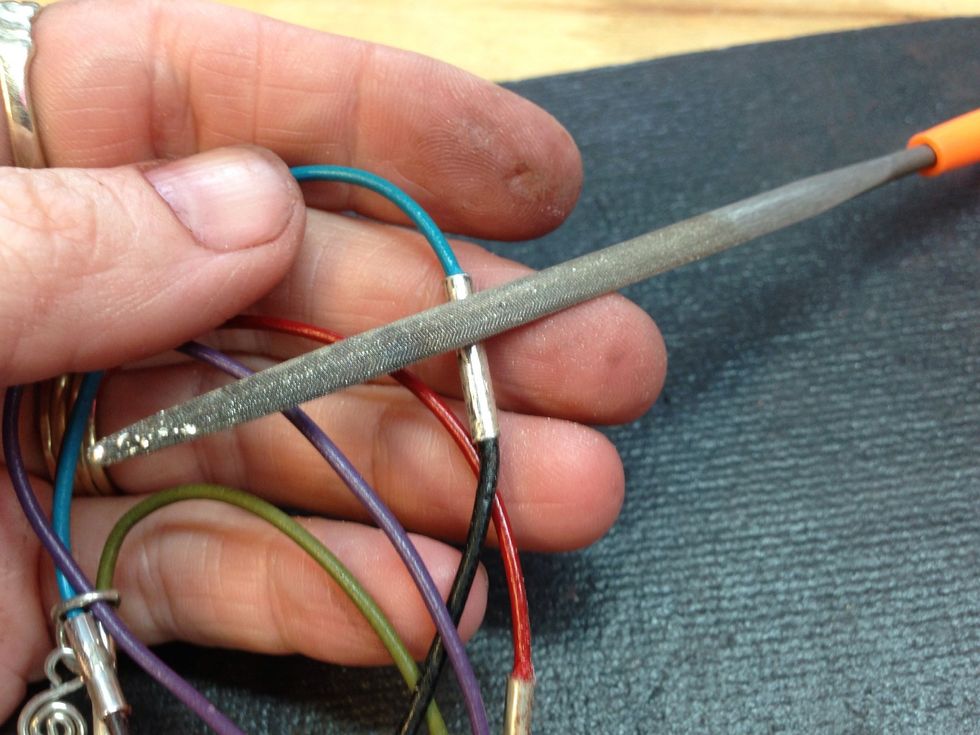 Clean up the segments by lightly filing.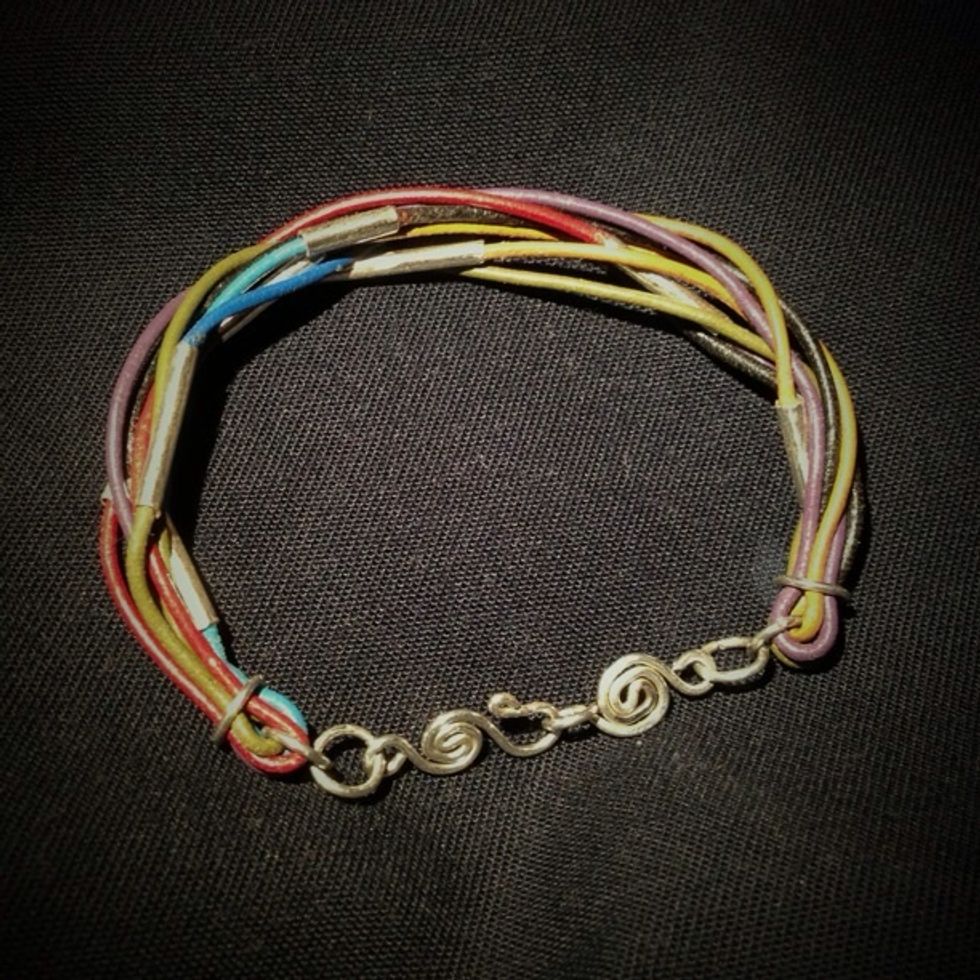 By separating the strands and turning an end through a few times, you can get a nice cohesiveness. Great job, well done and happy planet!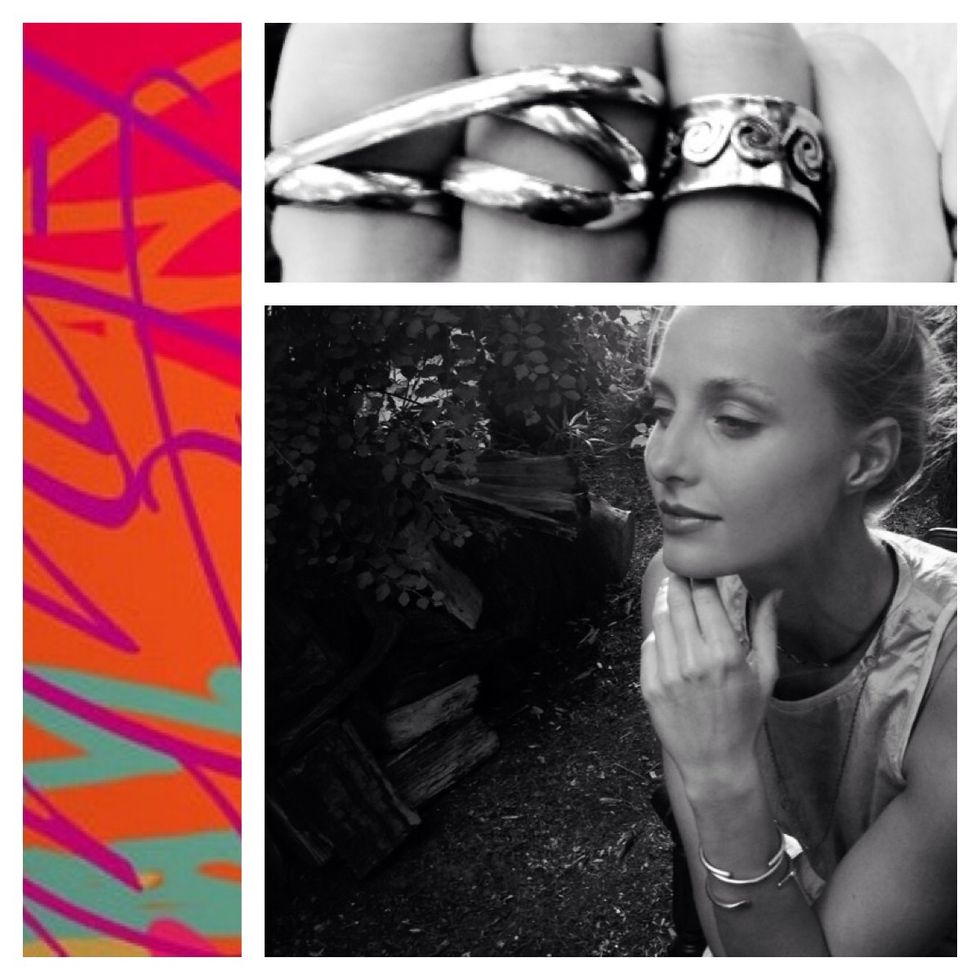 Thanks for viewing my how-to! Please visit me at JoeBobLeigh.com anytime.
4.0ft 2mm round leather cord
5.0in Sterling silver tubing
6.0 Jump rings
1.0 Clasp