How to make an awesome warm salad with parsnips
Make an Awesome Warm Salad With Parsnips
35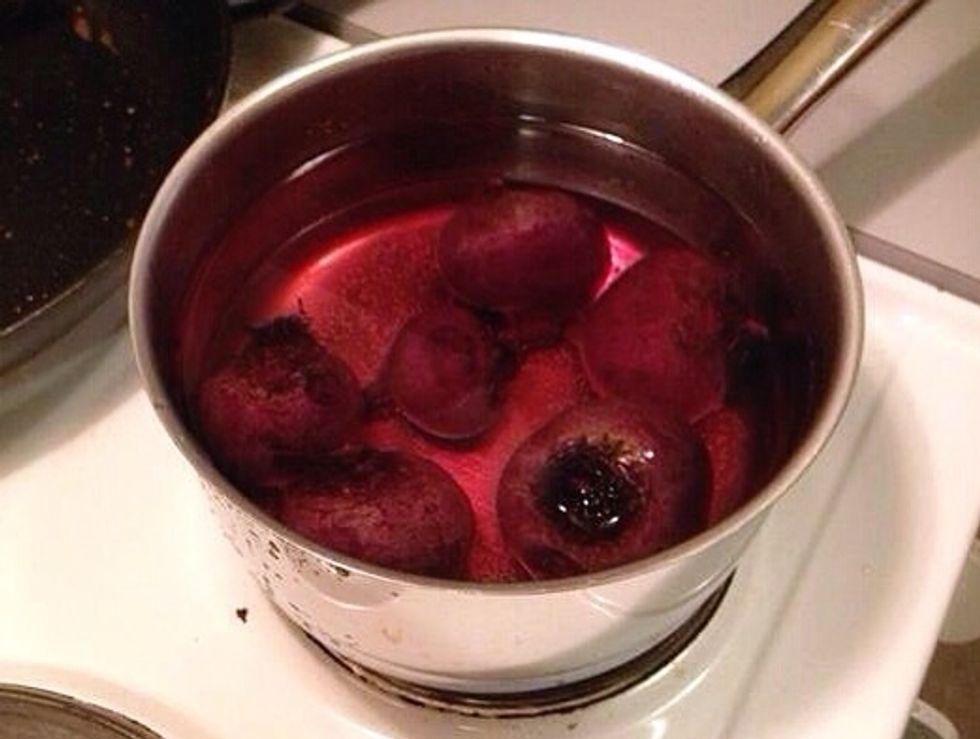 Boil the beetroots, depending on the size and how fresh they are it varies from 30-50 minutes.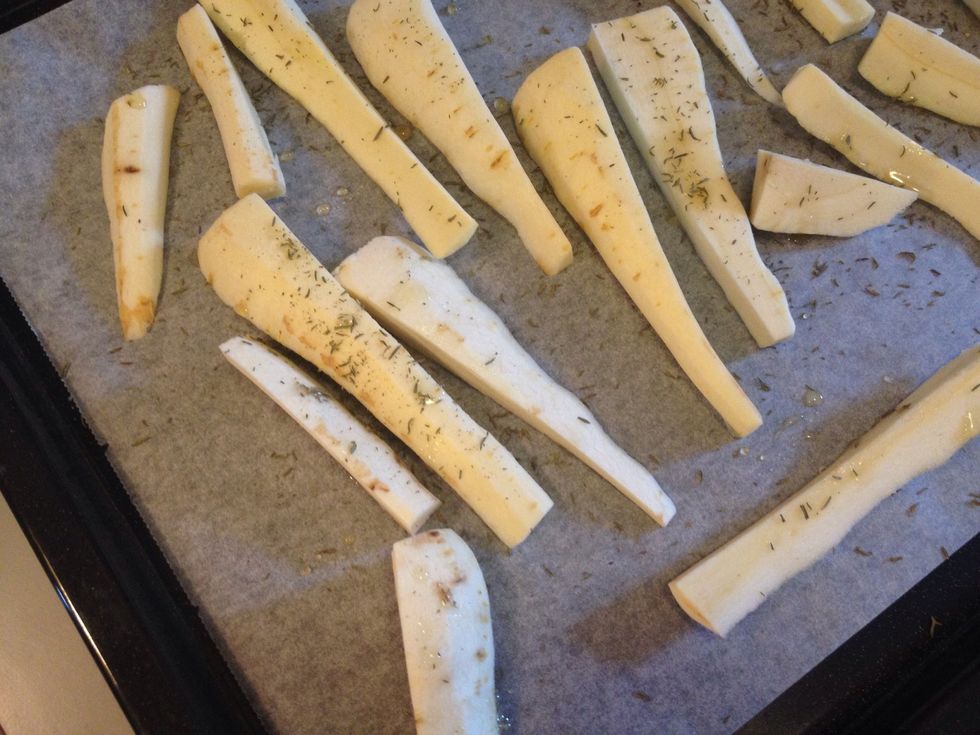 Cut the parsnips in quarters. Sprinkle thyme on top and drizzle the pieces with honey.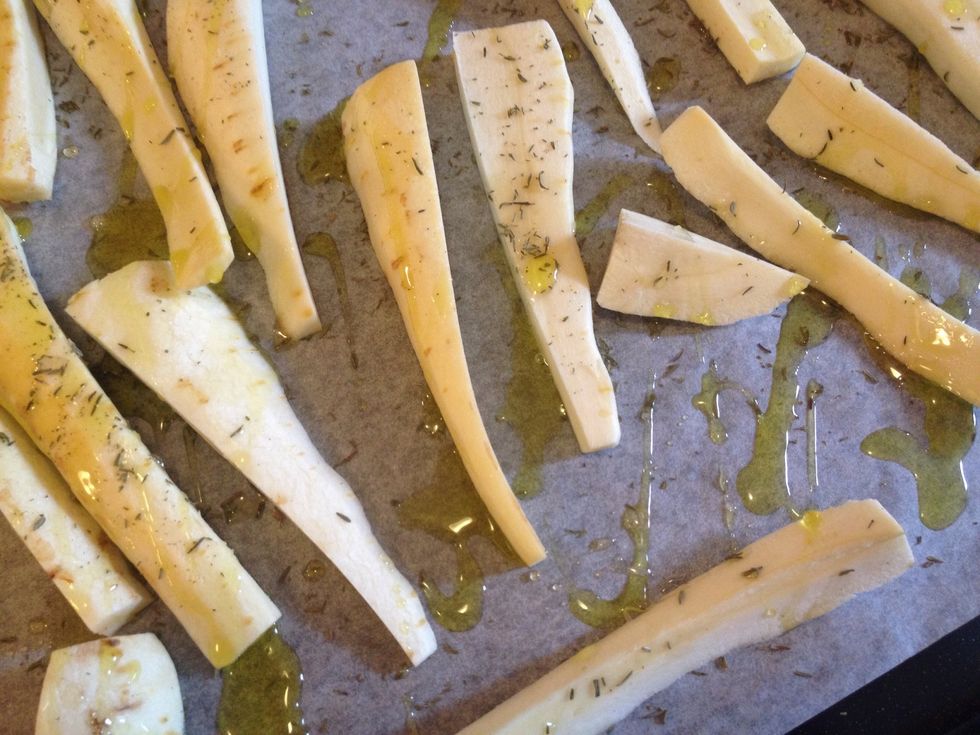 Also add olive oil.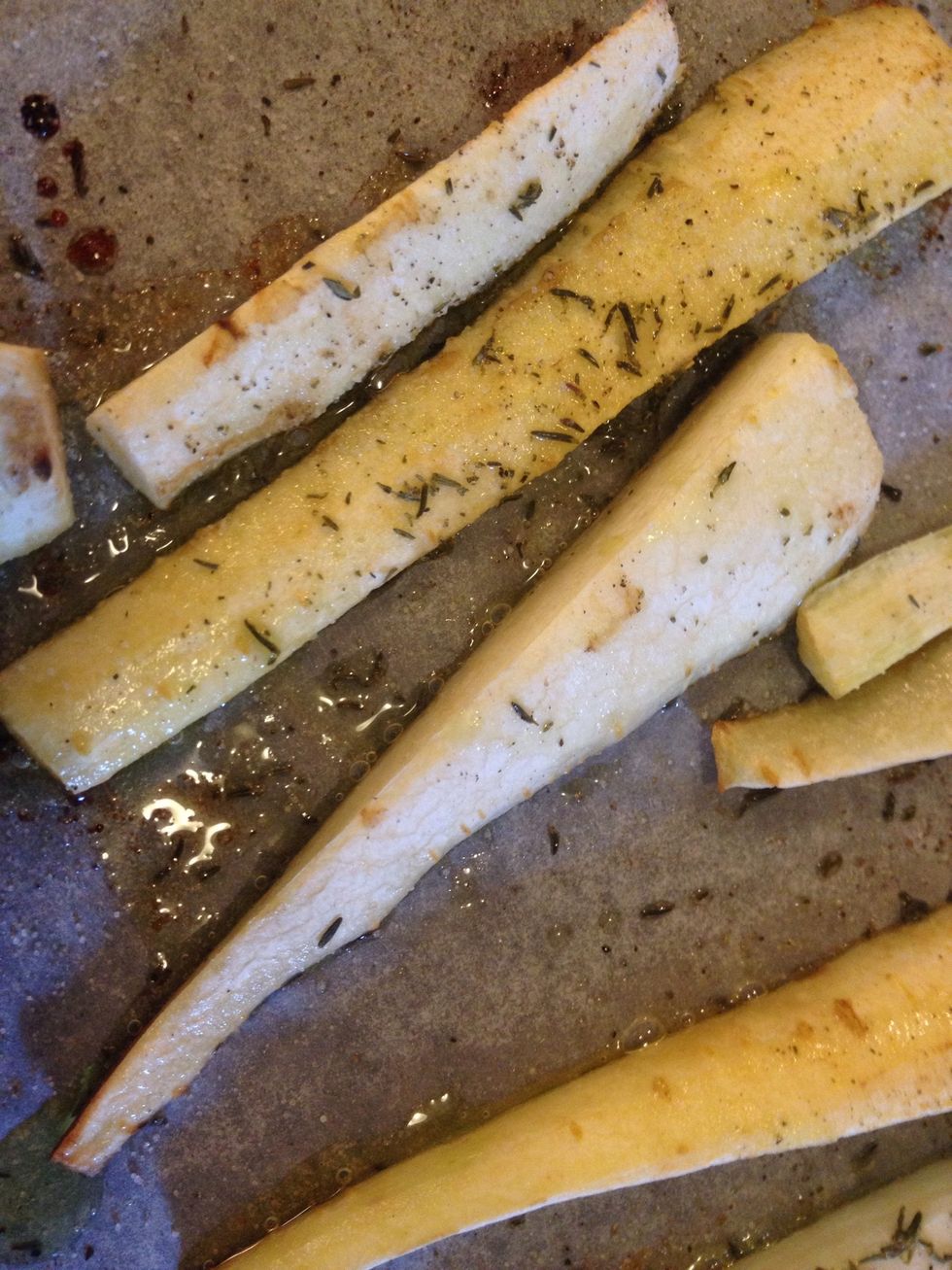 Cook for about 10 minutes. Turn the parsnips after half that time.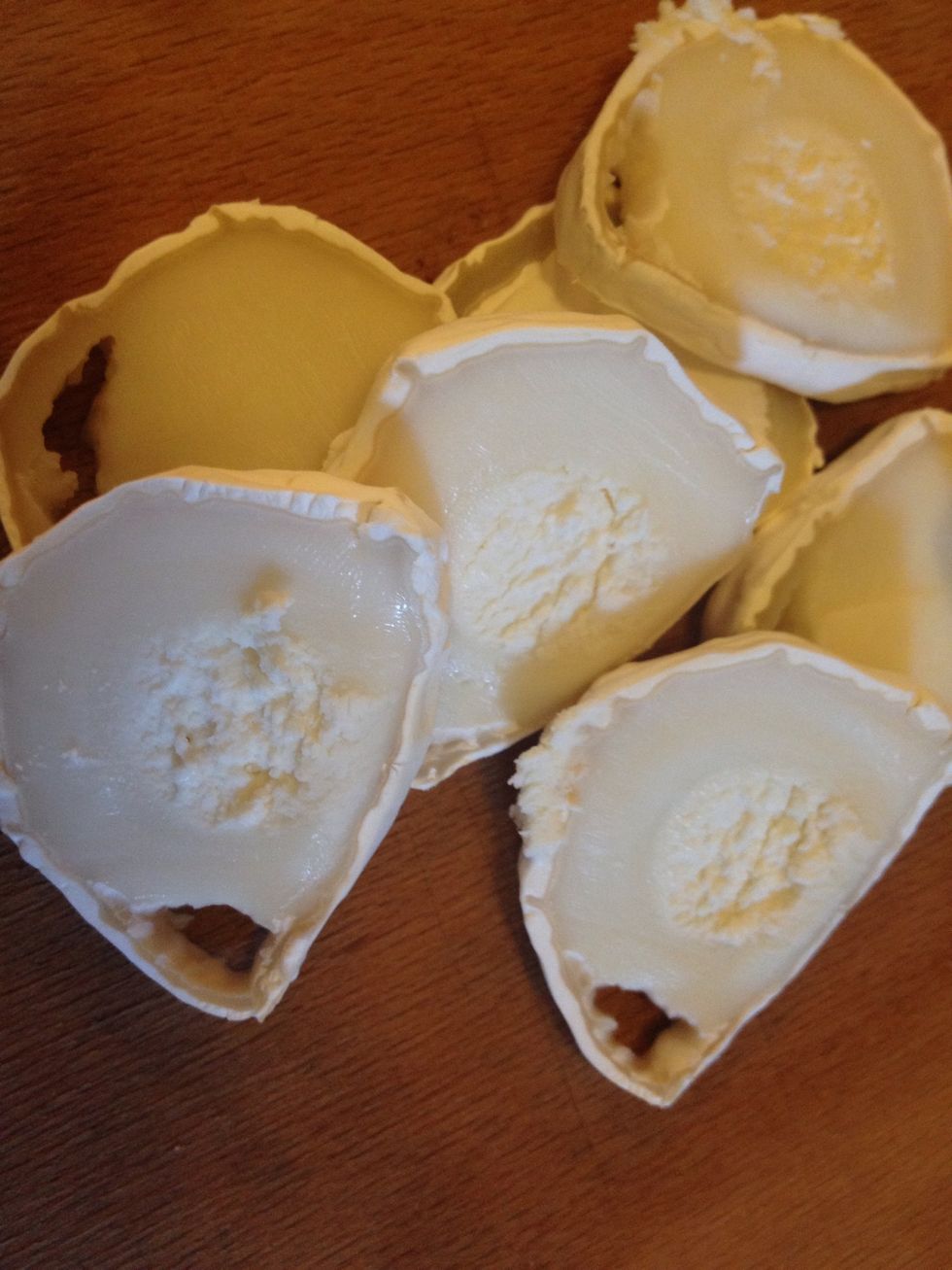 After around 10 minutes add sliced goat's cheese.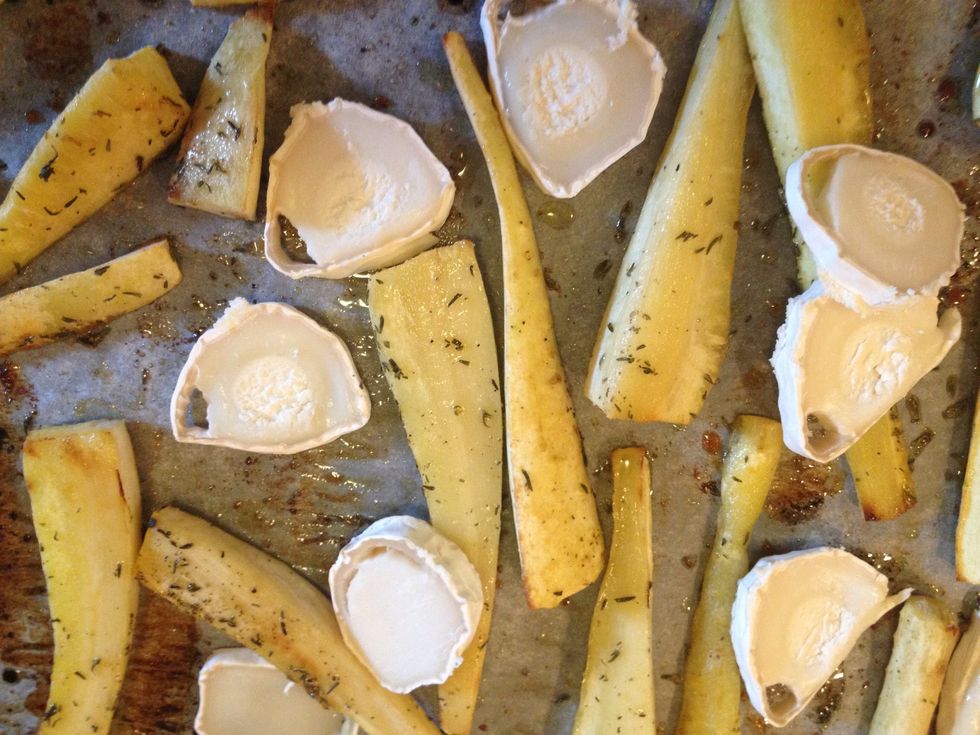 Like so.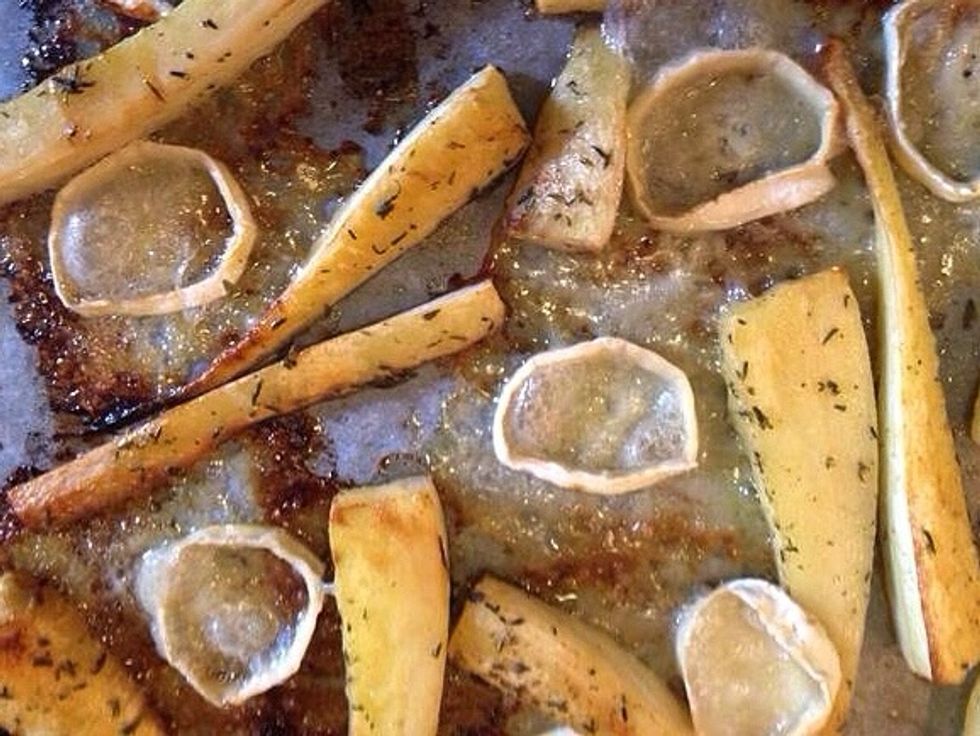 The parsnips and the cheese should cook another 10 minutes.
When the beetroots are done rinse them under cold water, and peel.
Add spinach and or salad leaves to a plate. Then add the red beets, cut in quarters. On top add the baked parsnips and the cheese. Finally add fresh thyme and olive oil.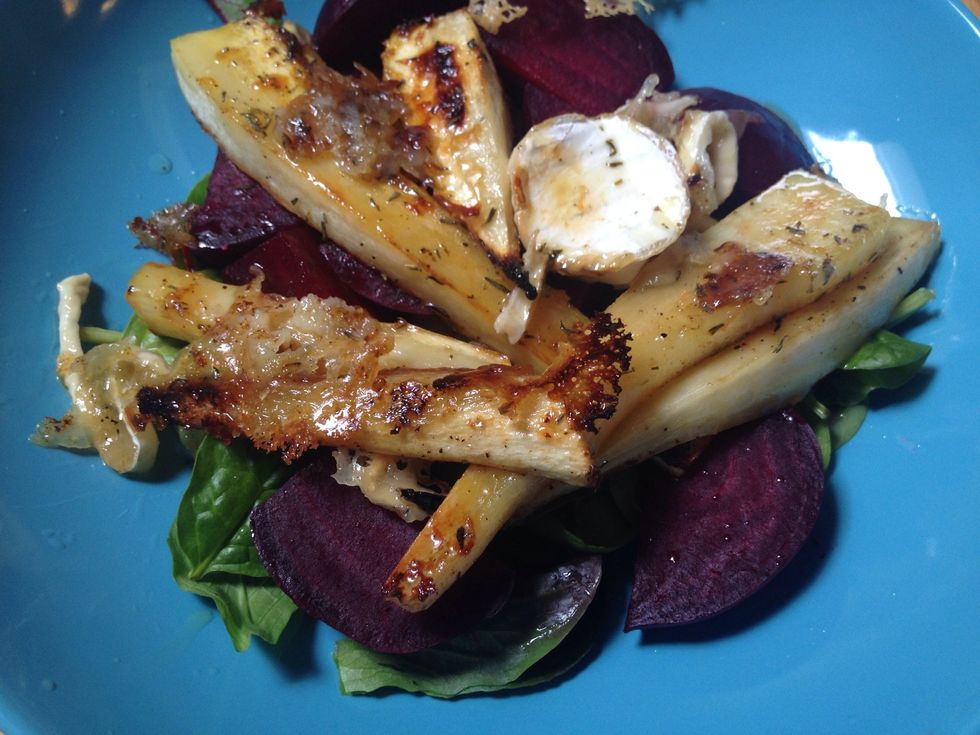 Look at these amazing colors!
Serve as it is, with bread or with meat.
800.0g Parsnips
2.0Tbsp Chopped thyme (I used dried)
1.0Tbsp Honey
1.0Tbsp Olive oil
1.0tsp Salt
1.0pch Black pepper
400.0g Red beets
80.0g Fresh spinach
200.0g Goat's cheese
1.0Tbsp Olive oil
2.0pch Salt
1.0pch Black pepper
Fresh thyme
Karin Siöö
Lives in Sweden. Gets inspiration from trips, blogs & international students I meet at work.