How to make an awesome vegetable crust protein pizza
Make an Awesome Vegetable Crust Protein Pizza
17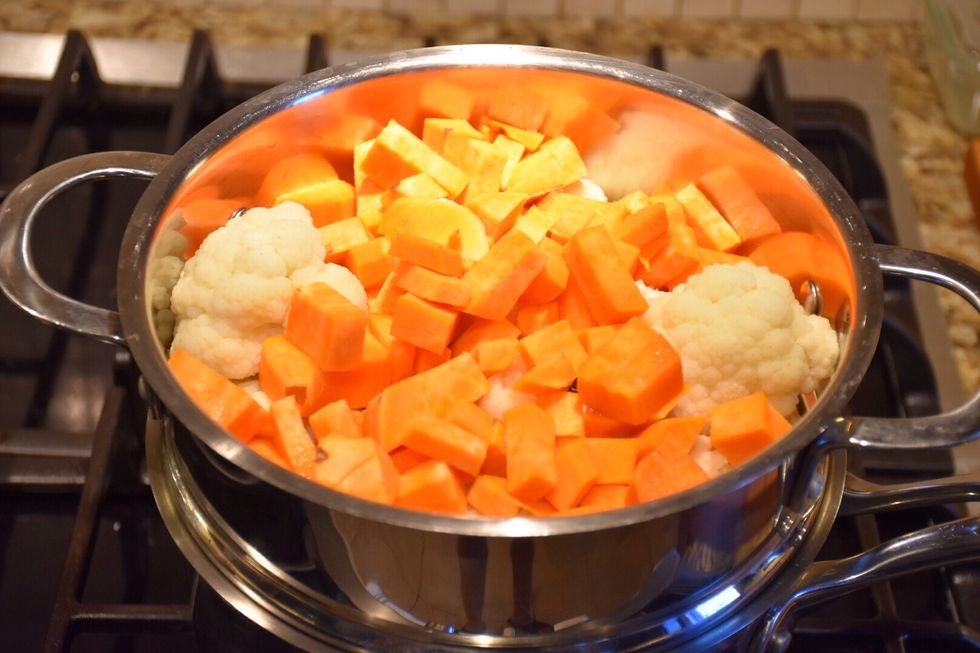 Place peeled diced sweet potato and cauliflower florets in a steamer. Cover and steam for 10 min or until vegetables are fork tender.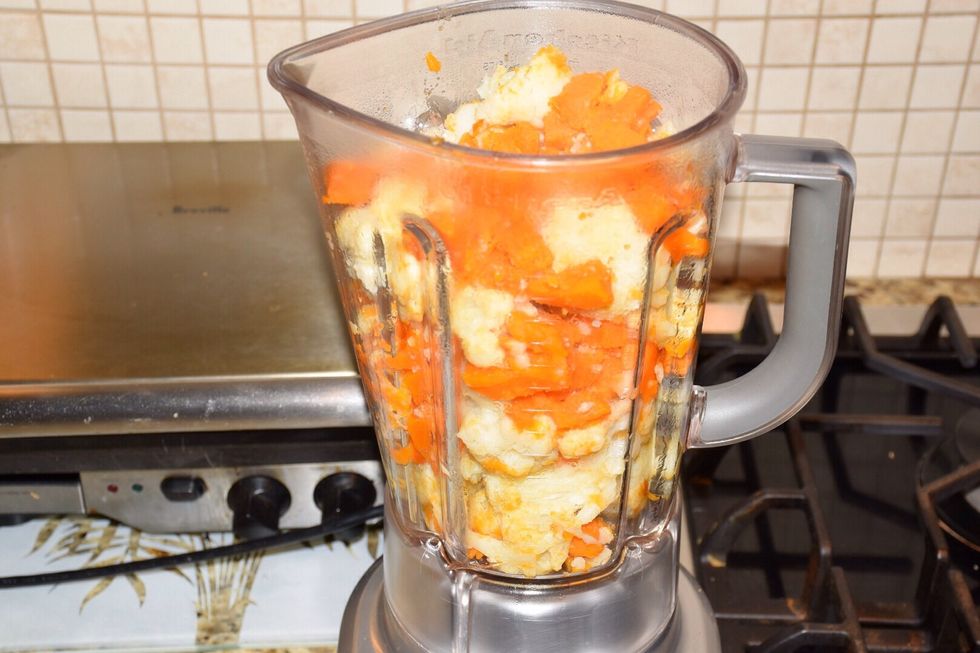 Place steamed vegetables into a blender. Purée to make a smooth dough. You may have to use a long spoon to move the mixture inside the blender while it is off. Restart to continue blending.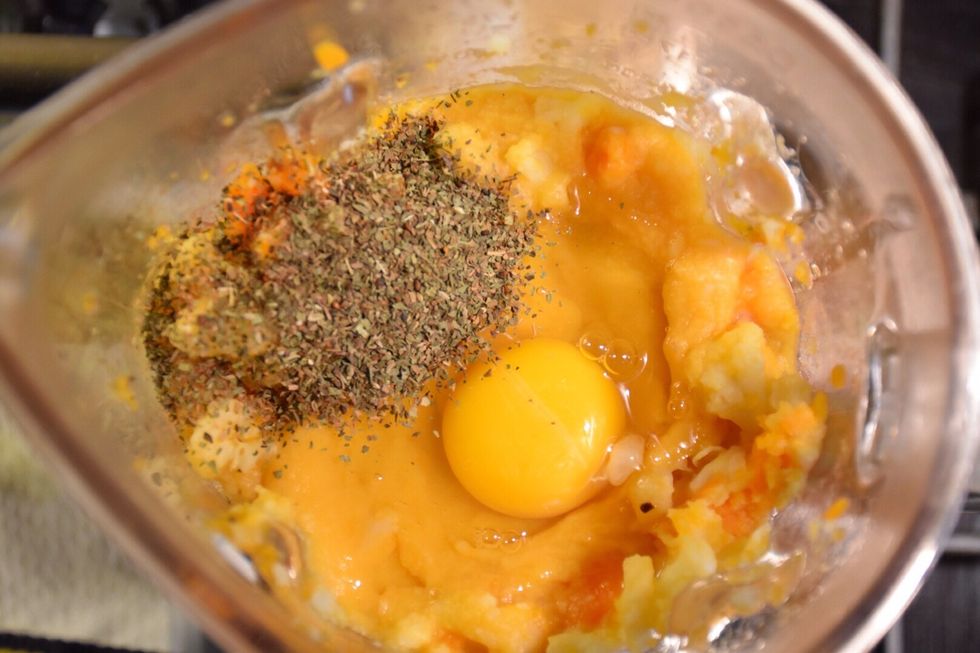 Add the egg, dried basil and protein powder into the blender. Continue to blend and manually adjust the mixture with a long spoon while the blender is off.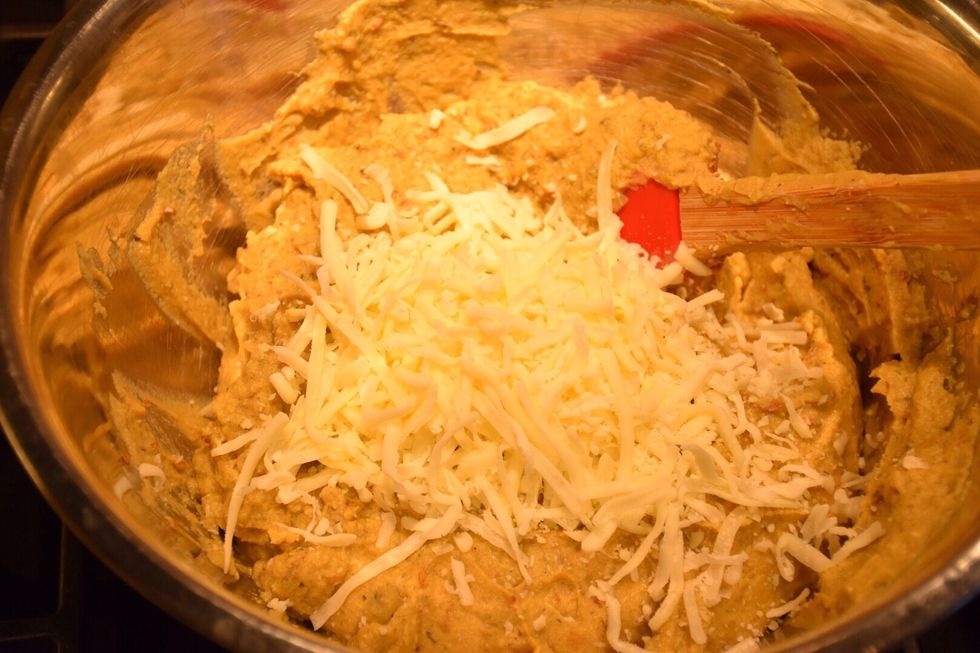 Place the mixture into a bowl and add 1 cup of the shredded three cheese blend or substitute 1 cup of mozzarella cheese. Add bulgur wheat. Mix well.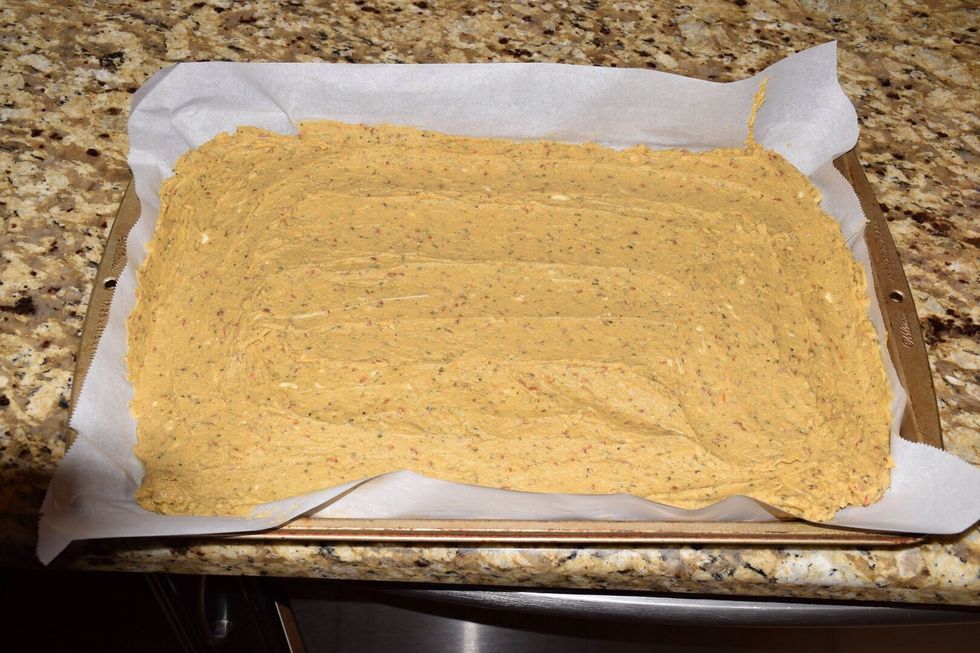 Line a sheet pan with parchment paper. Spray canola oil onto the paper. Scoop your mixture into the sheet pan and spread to the edges for a 1/4" thick crust. Lay on bottom oven rack. Broil 10 min.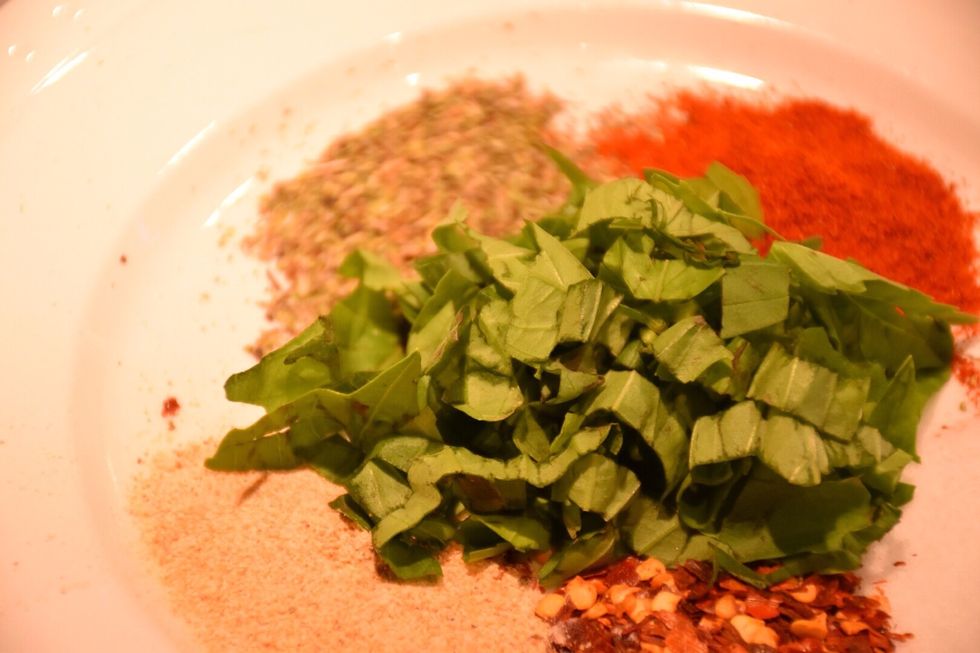 While the crust is baking assemble seasonings: cayenne pepper, basil, garlic powder, salt, red pepper flakes. Mix into pizza sauce.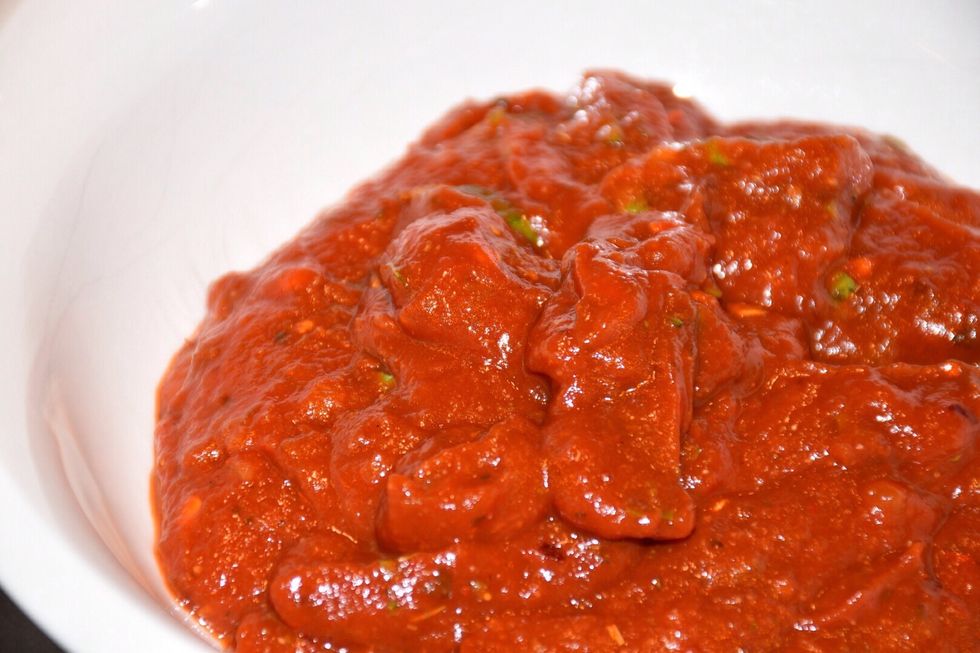 Seasoned pizza sauce.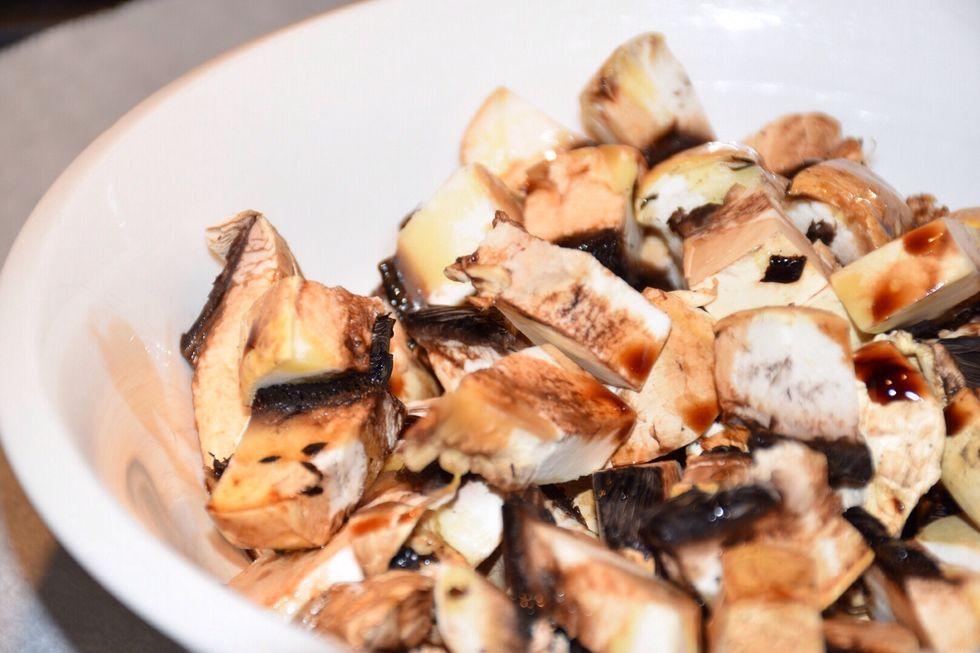 Drizzle balsamic vinegar and olive oil onto mushroom slices.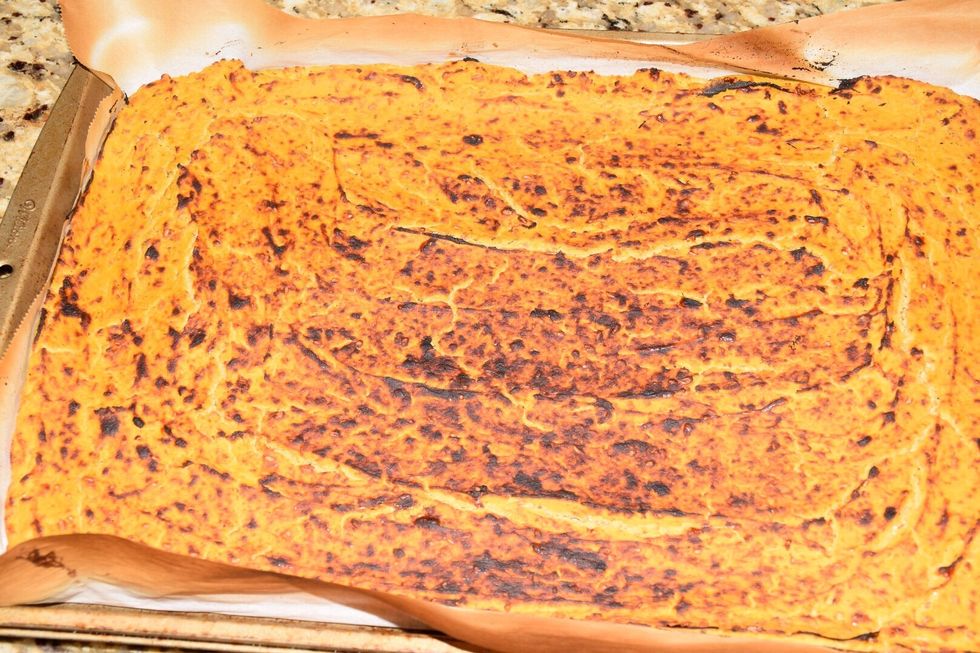 Take the crust out of the oven. Place another sheet pan over the crust and invert to cook the other side for another 10min under broil.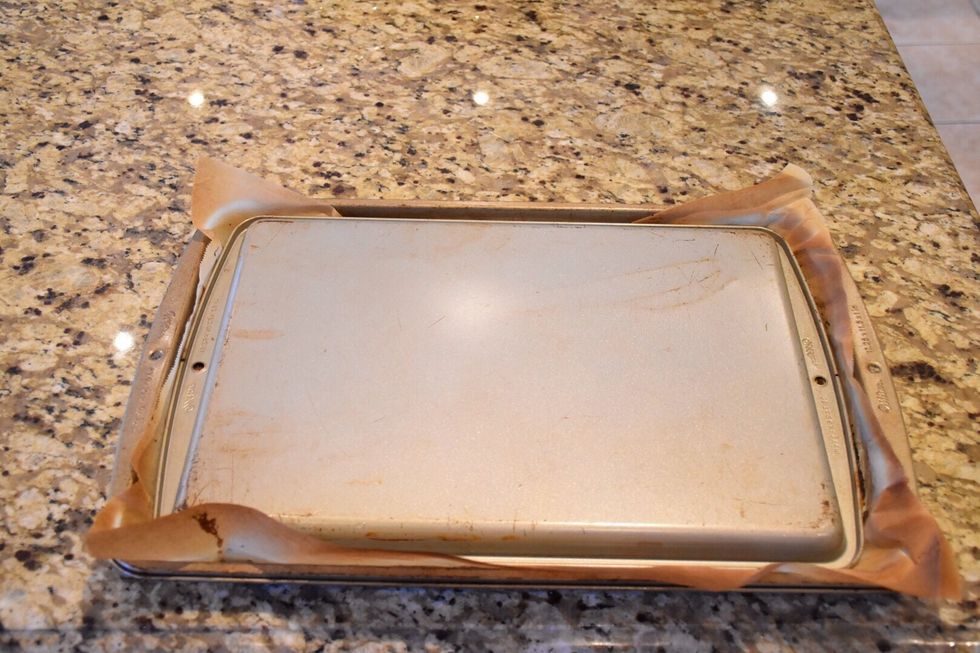 Place another sheet pan on top to invert the crust. Remove the top sheet pan and place back into the lower oven rack and broil for a further 10 min or until browned.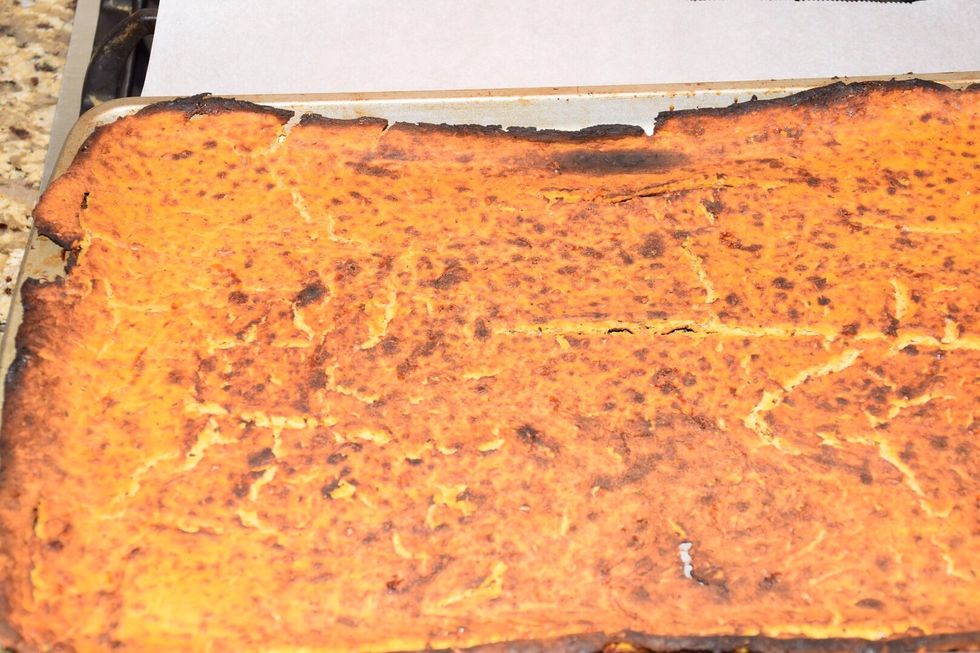 Remove from oven after 10min.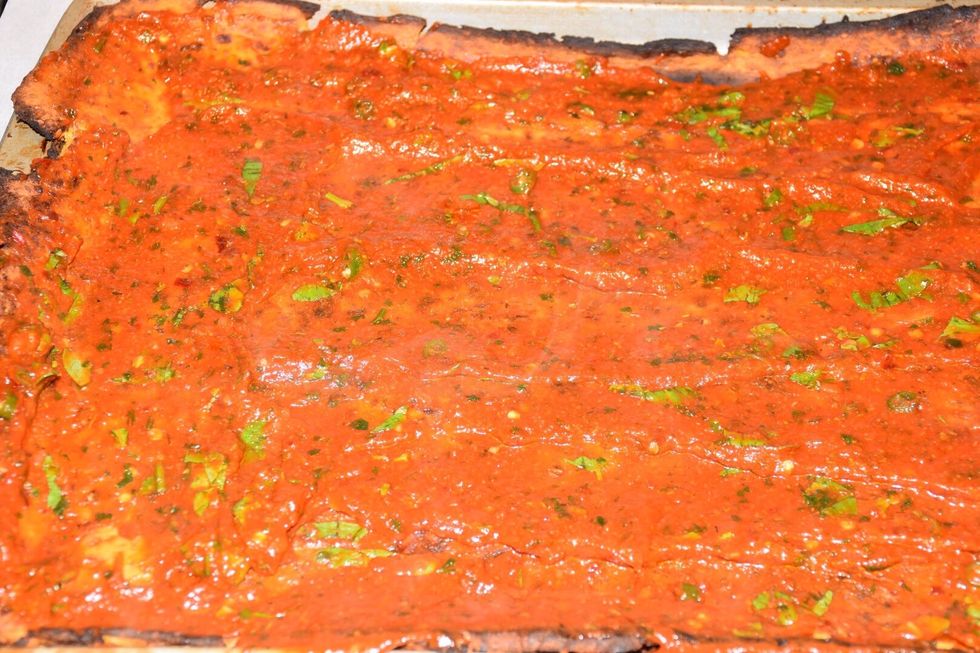 Spread pizza sauce to the edges.
Layer cheese, sweet peppers, mushrooms, meat and more cheese.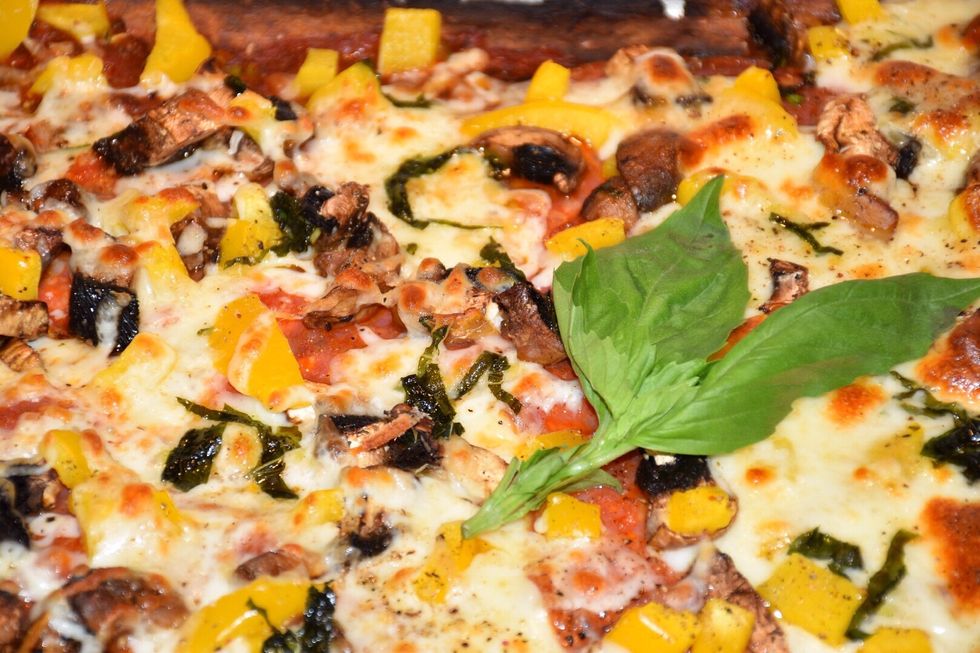 Broil in oven until cheese starts to bubble and turns golden, approximately 10min.
Slice and enjoy !
1.0 Cauliflower head
1.0 Large sweet potato peeled
1.0 Egg
1/2c Dried basil
3.0 Scoops protein powder
1/2c Pizza sauce
1.0Tbsp Cayenne pepper
1.0tsp Salt
1.0Tbsp Garlic powder
4.0Tbsp Basil chiffonade
1.0Tbsp Dried oregano
2.0c Shredded 3 cheese blend provolone, mozzarella, Parmesan
1.0c Sliced provolone
100.0g Genoa salami
100.0g Soppressata salami
1/2c Diced yellow sweet pepper
1.0c Mushroom slices
1/4c Balsamic vinegar
1/4c Olive oil
1.0Tbsp Red Pepper Flakes
1.0c Bulgur wheat
Chef Dad
Chef Dad cooking for his amazing sons and wife. New camera from the fam and I love to cook. Watch me now...