Hummus is a delicious middle eastern dip made using chickpeas! Healthy and nutritious. "Delicious" is really just an extra addittion!
10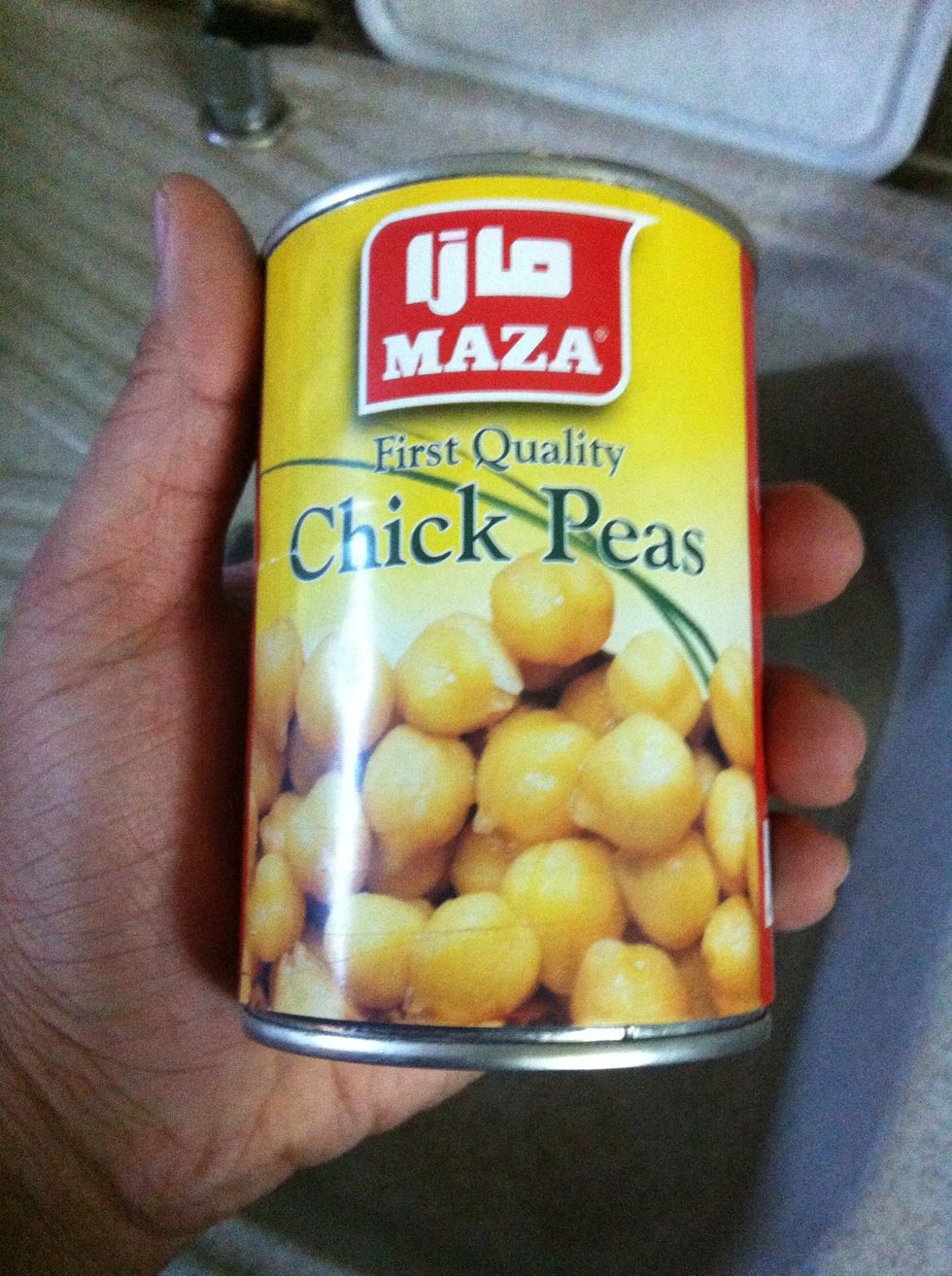 Get your can of chickpeas, if using fresh then measure out about a pound (454 grams). Don't be precise !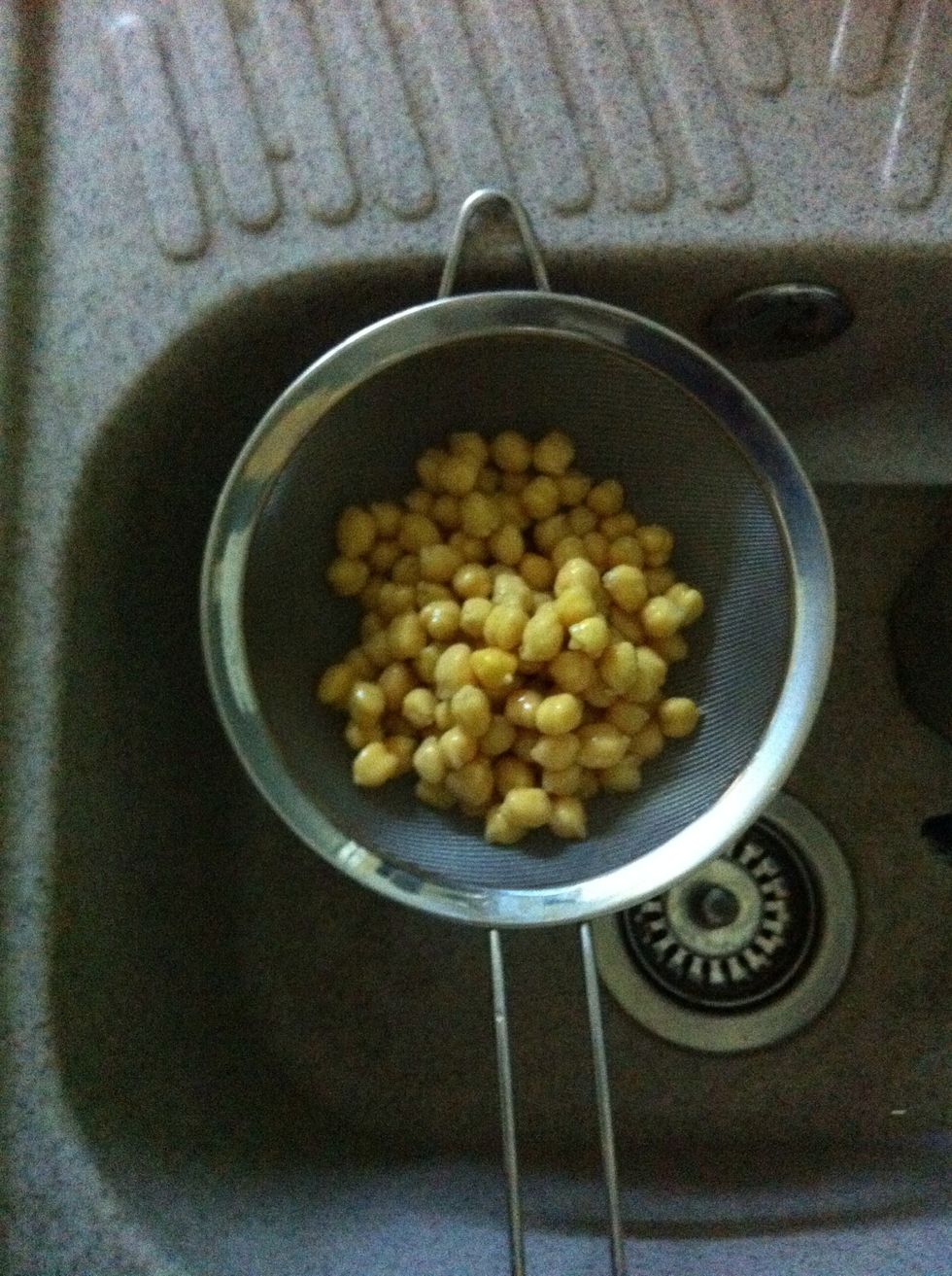 Drain. If using fresh, then reserve the broth.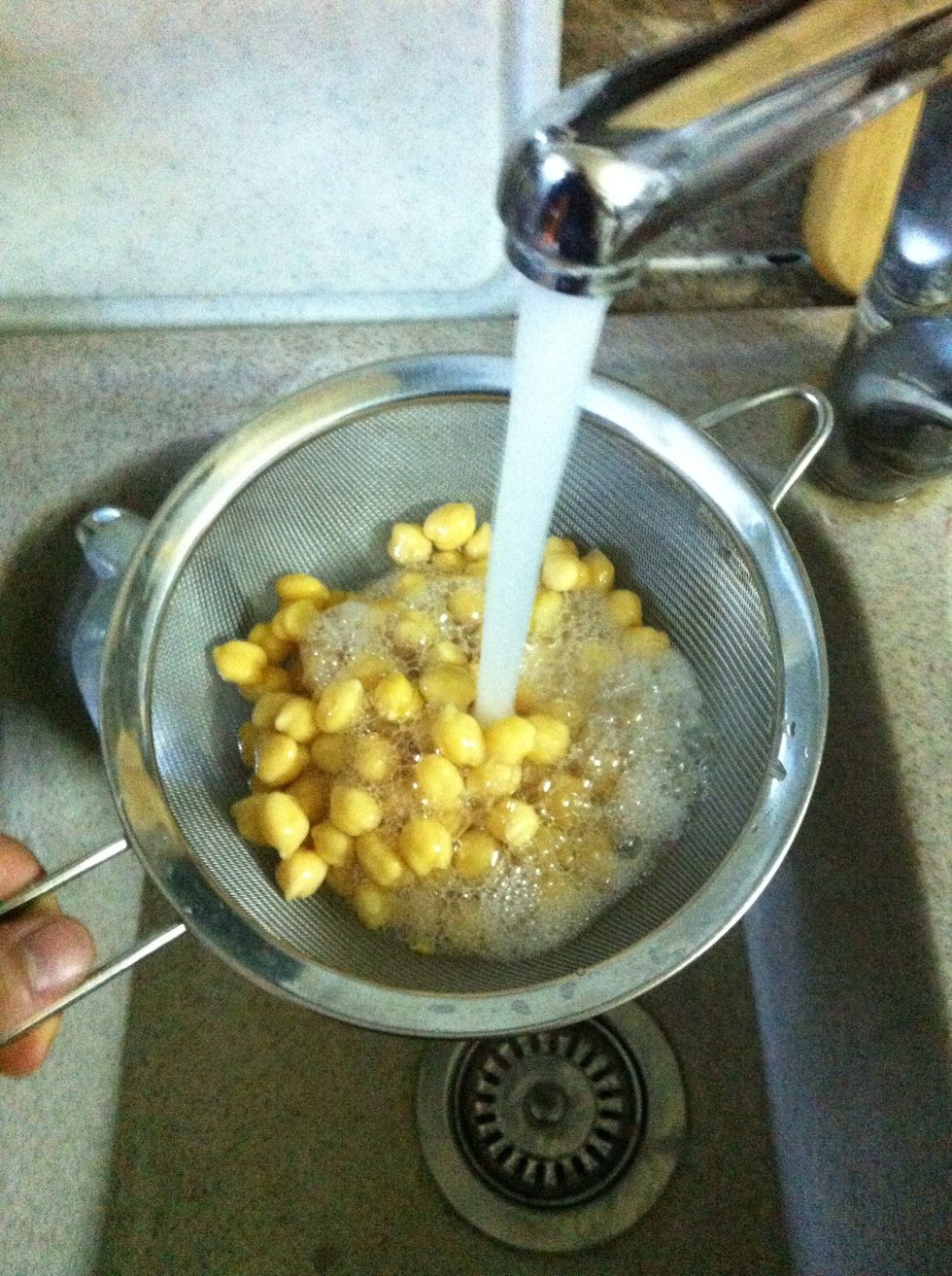 Rinse with cold water to wash away the preservatives. If using fresh chickpeas then you don't need to rinse.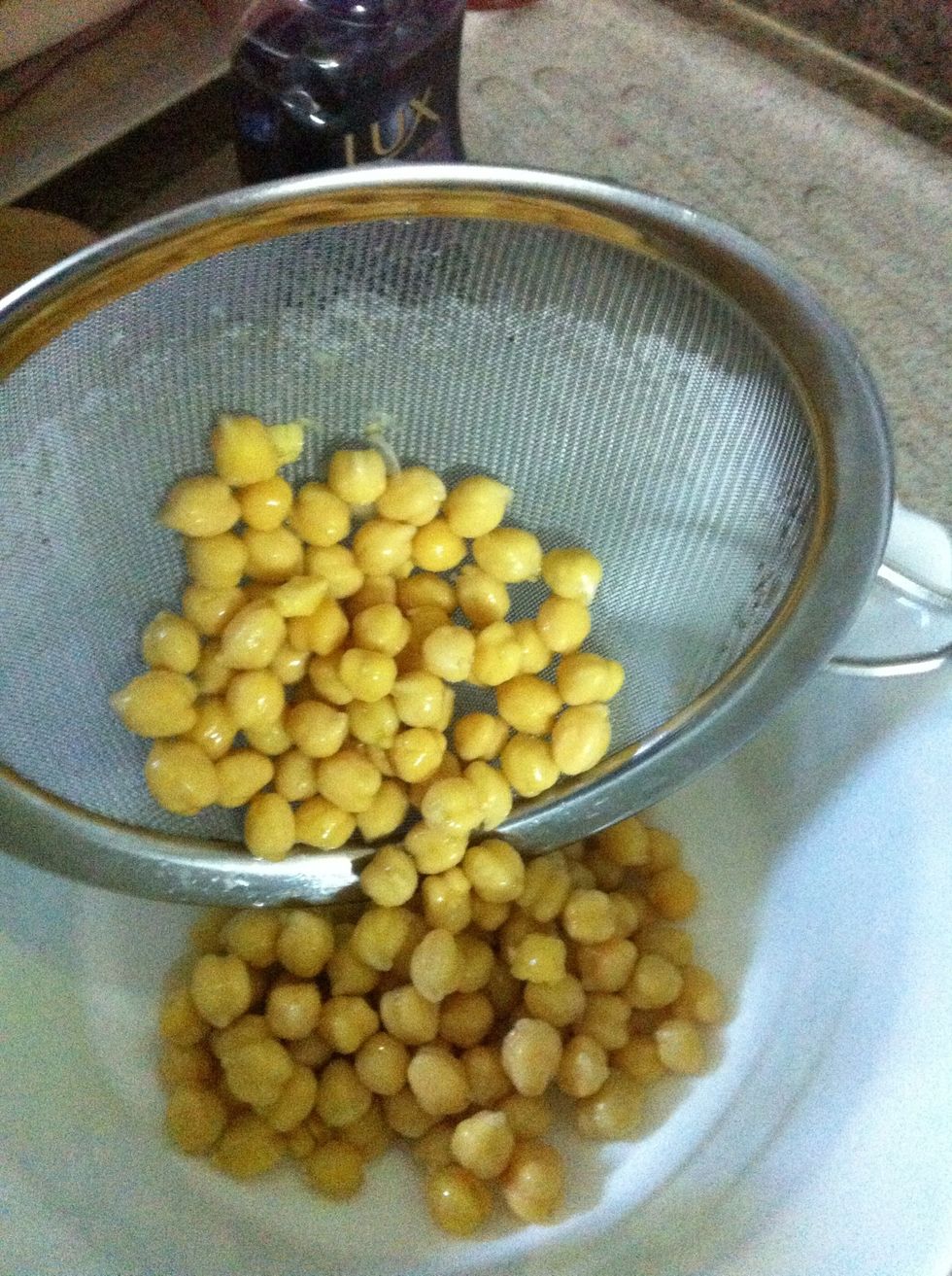 Add to a bowl, or directly to your blender or food processor.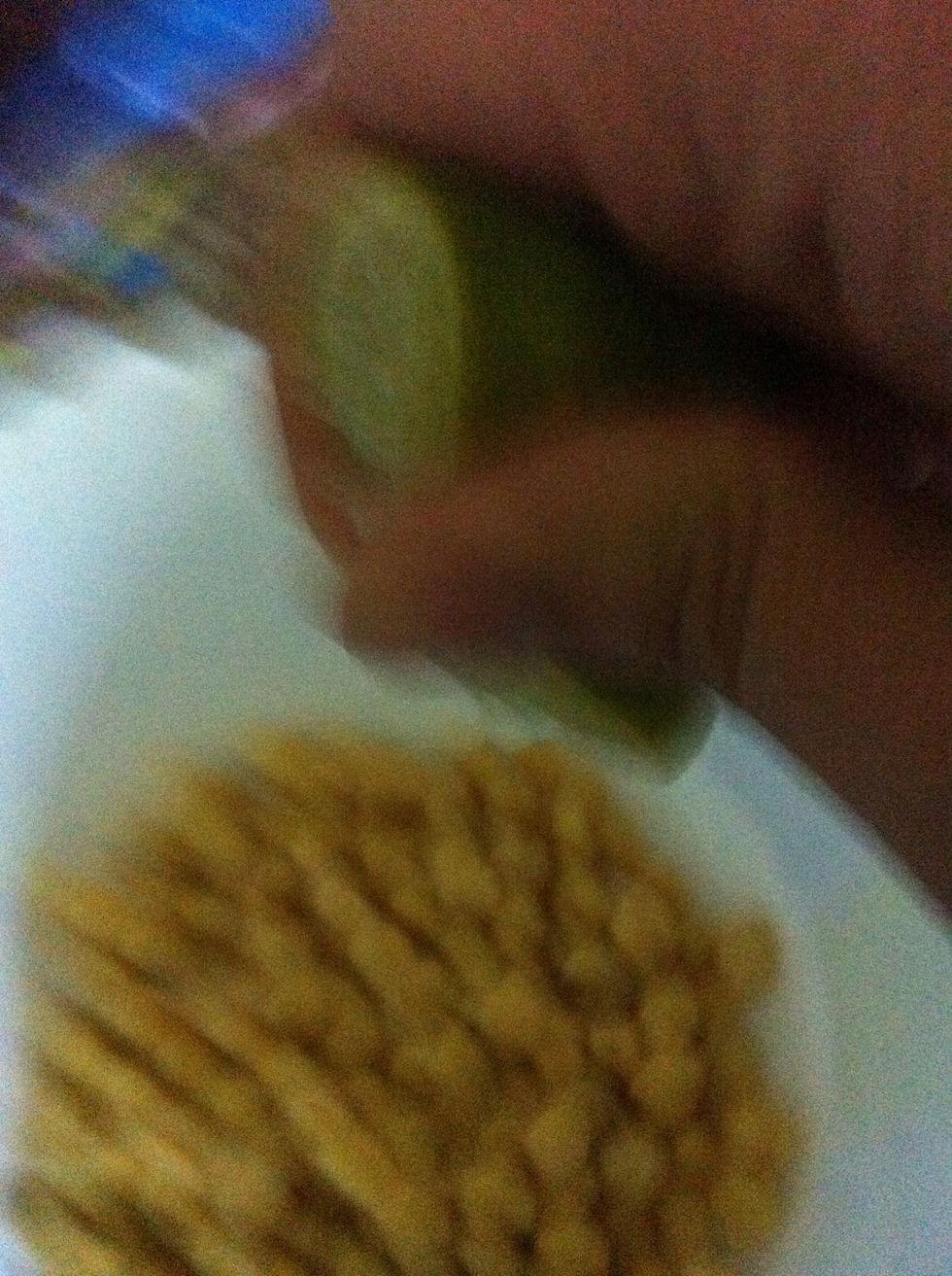 Add the FRESH lemon or lime juice. Never use the bottled stuff, yuk! Eyeball about 1 Tablespoon. Sorry about the poor image :(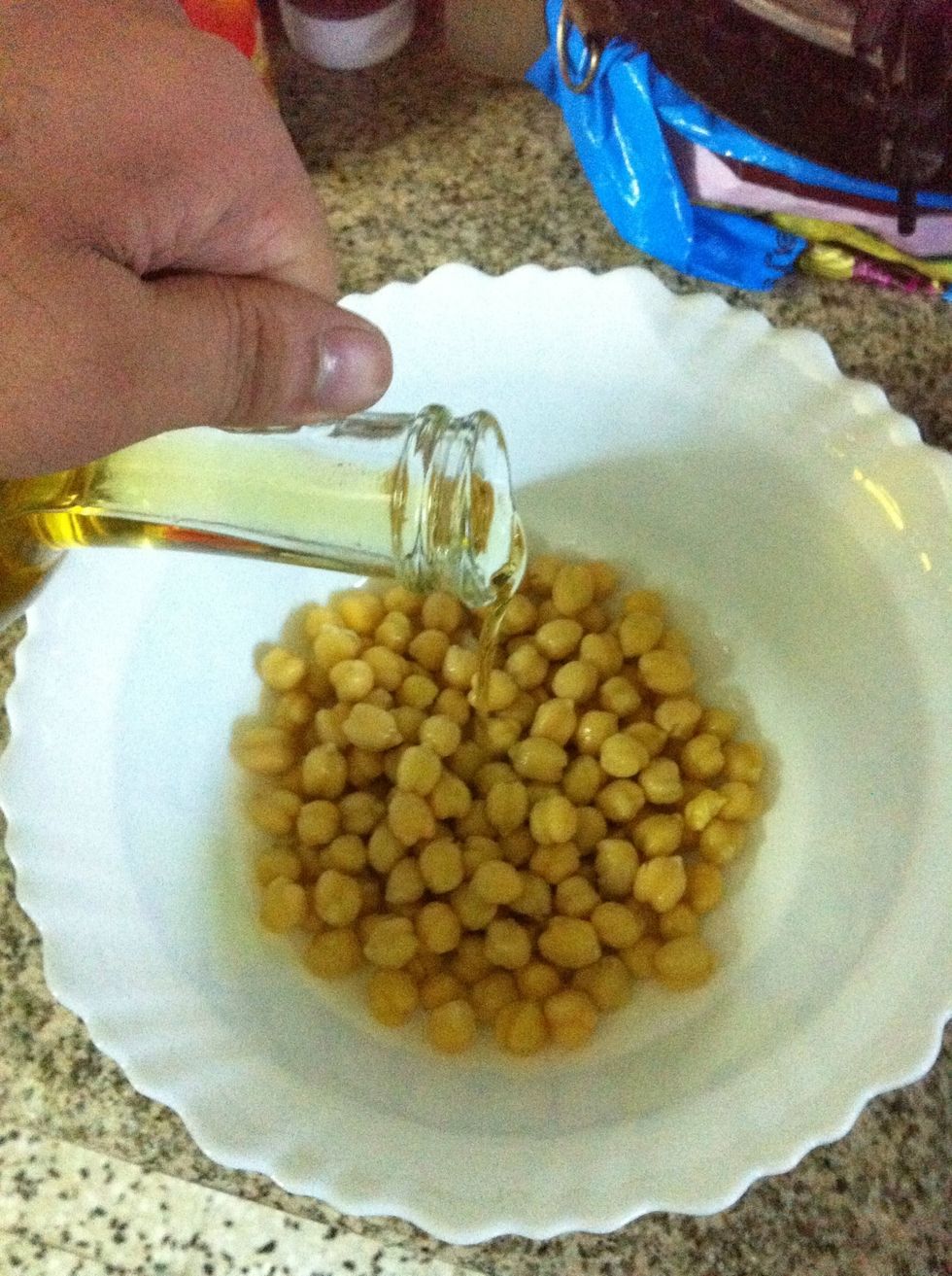 Add about one Tablespoon of extra virgin olive oil, just eyeball it. I never make an exact hunmus recipe twice, I just eyeball the ingredients. It's all about your taste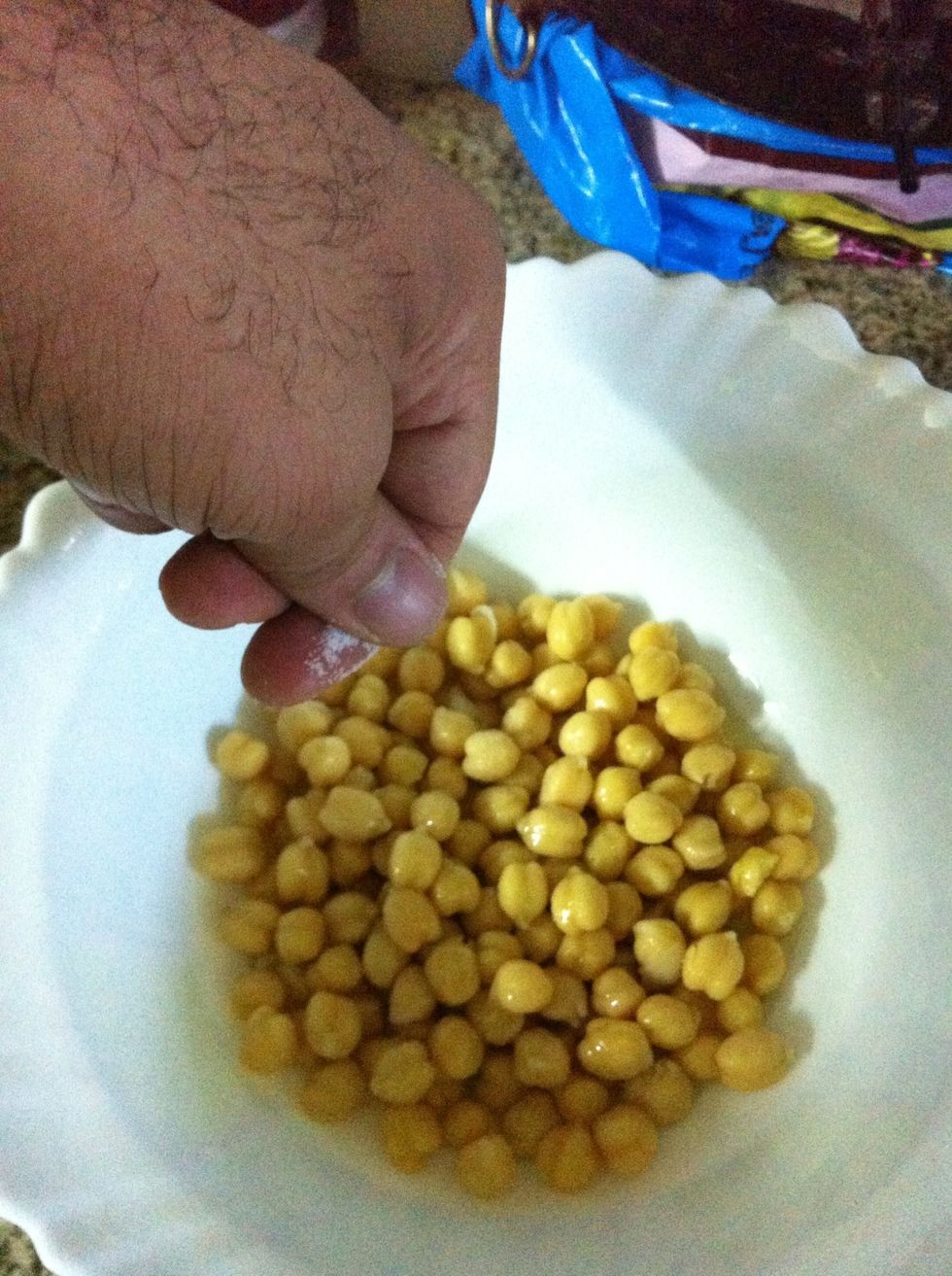 Season with salt and pepper.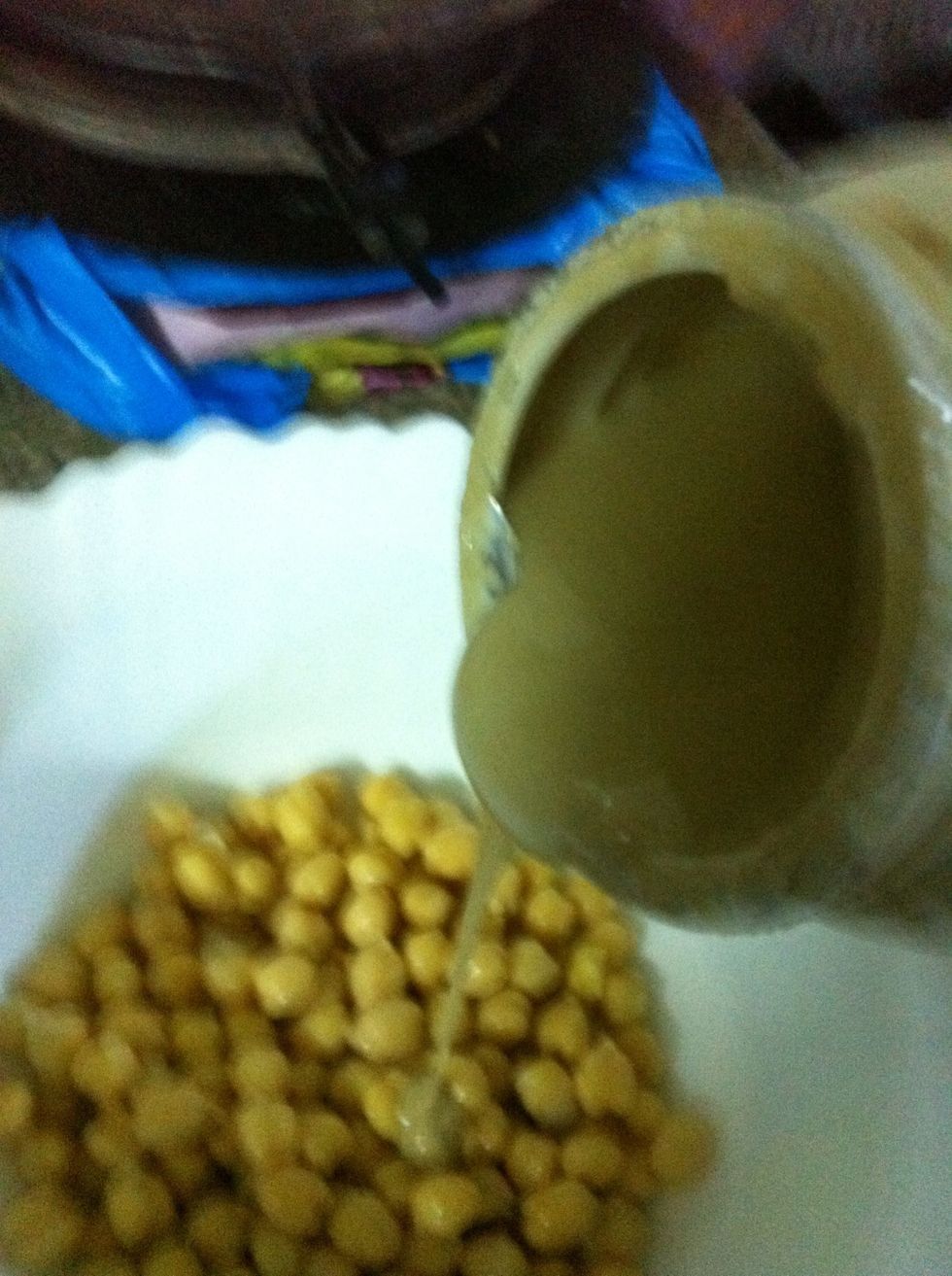 Add the tahini, it's smart to add a little now, then taste after blending. Add more later if needed, but start with about 2 Tablespoons now.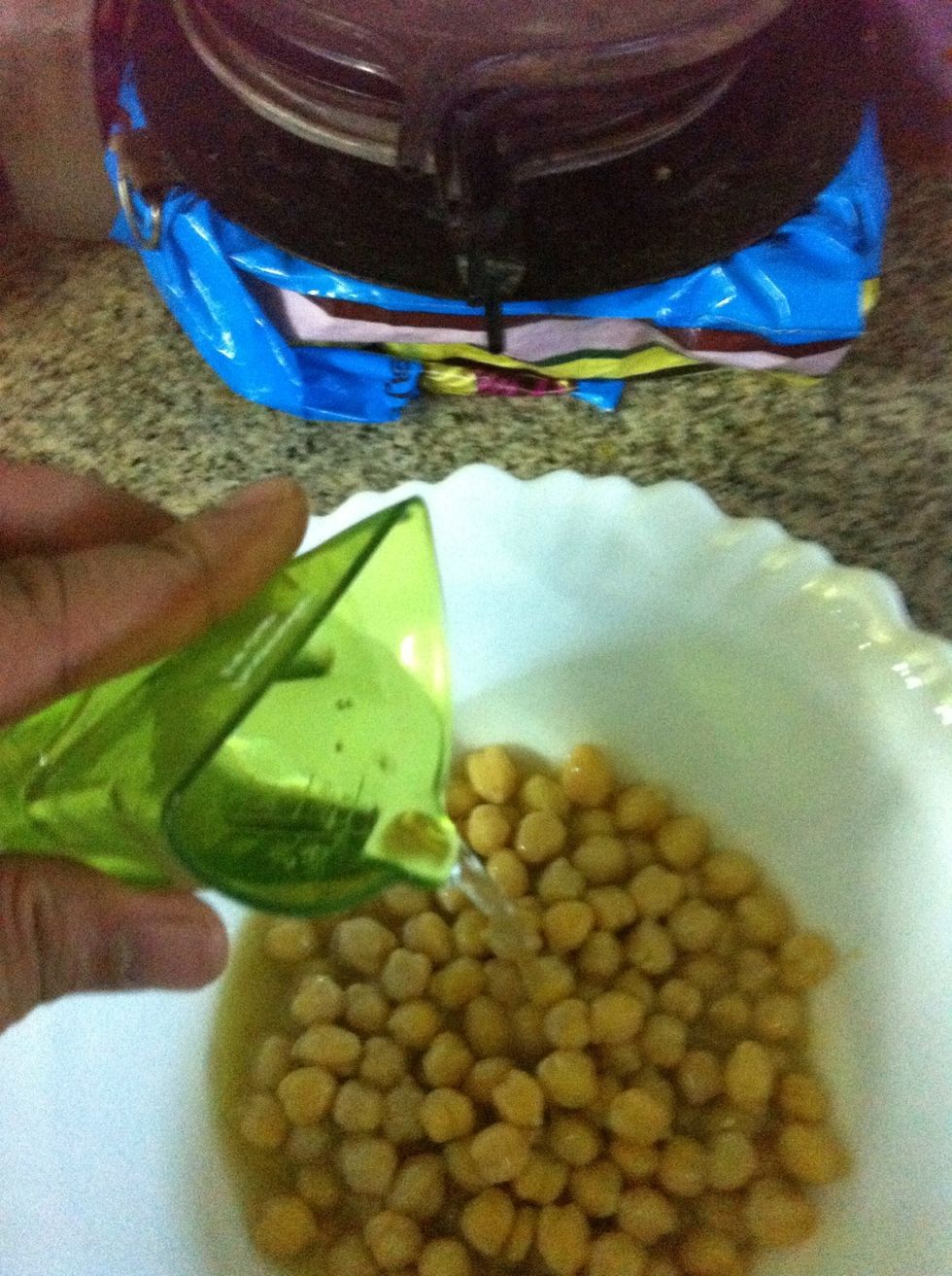 Add the water, if you're using fresh chickpeas and have reserved the broth left from the cooking process, then use the broth instead of the water. It carries more flavor!
Squeeze out a bulb of roasted garlic. See my guide on how to roast garlic to learn how I roasted this garlic. You could use fresh garlic, but just one clove!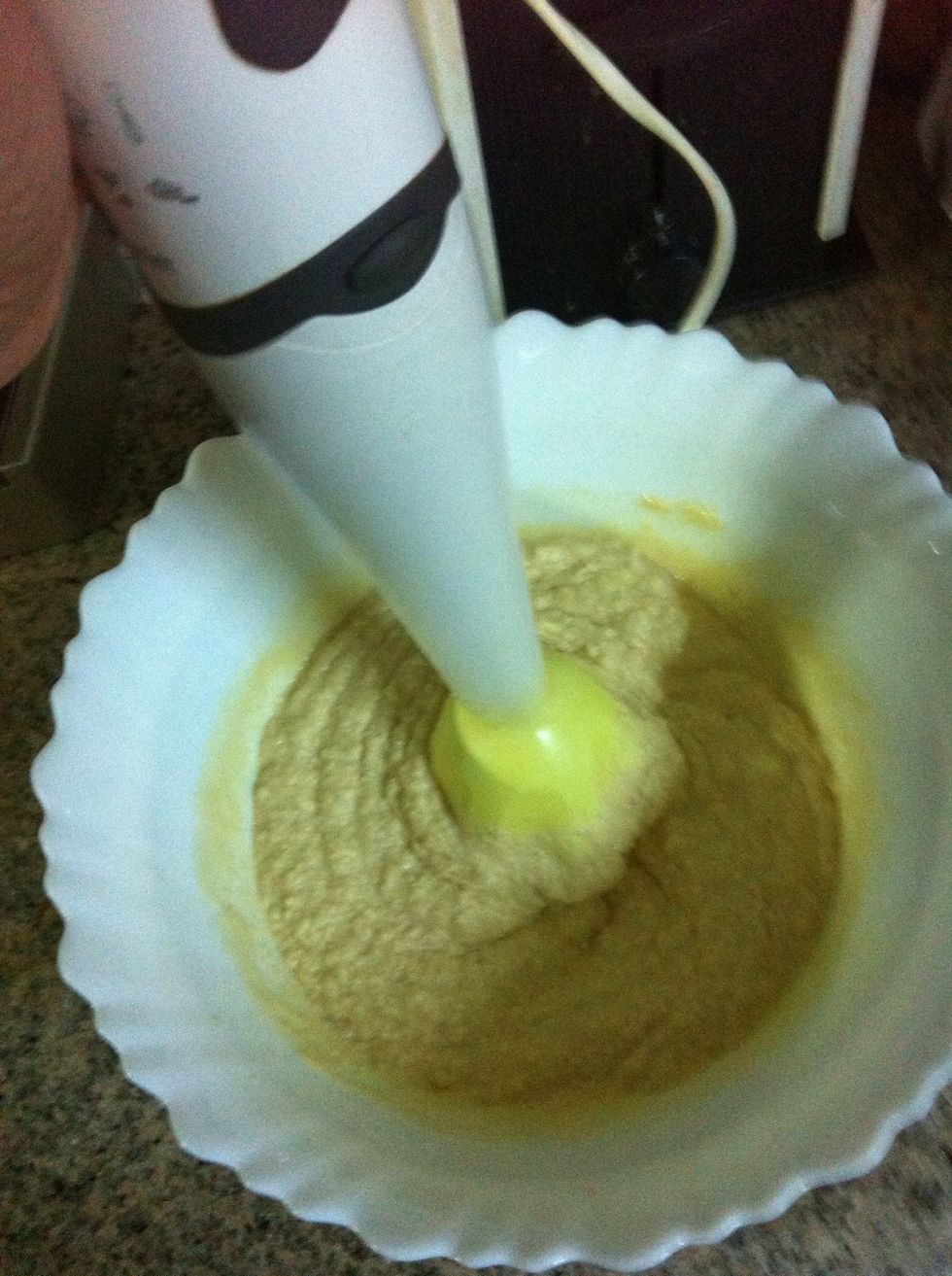 Blend! I'm using a hand held blender, you can use a food processor or a regular blender. Blend untill as chunky or as smooth as you like. I like it completely smooth and creamy.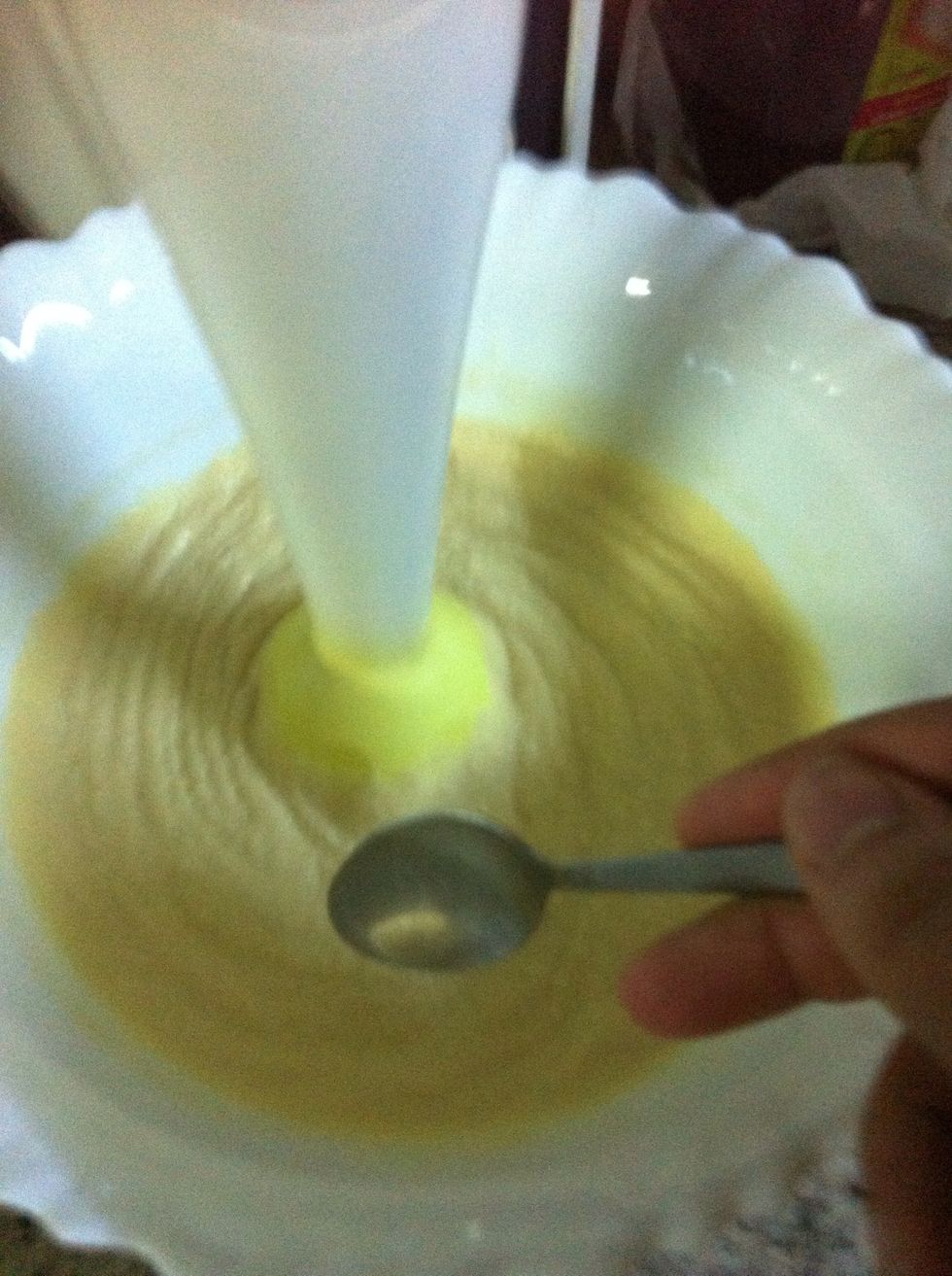 Taste and re-season accordingly.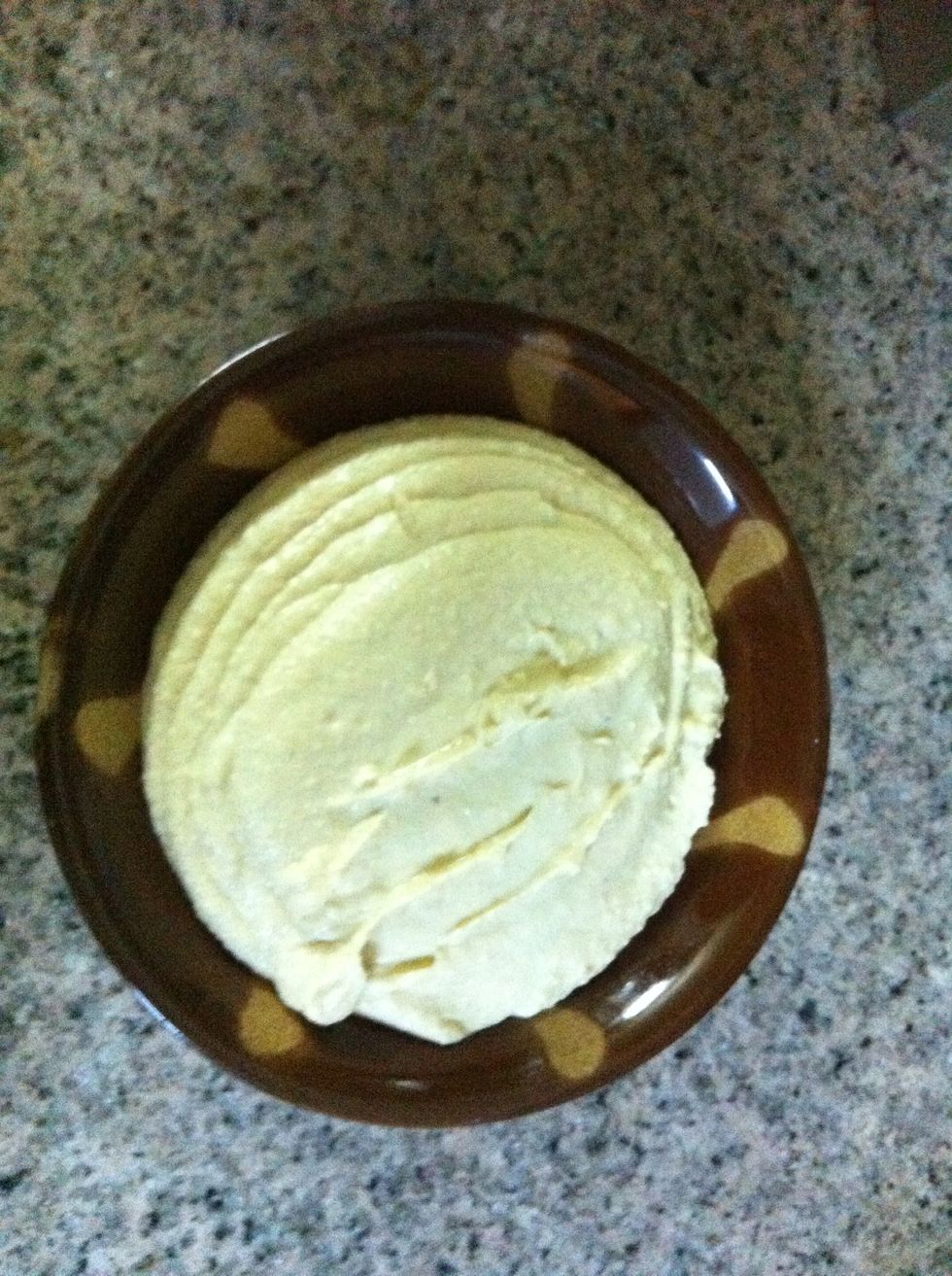 Pour in a serving bowl, I'm using a traditional middle eastern serving ramekin.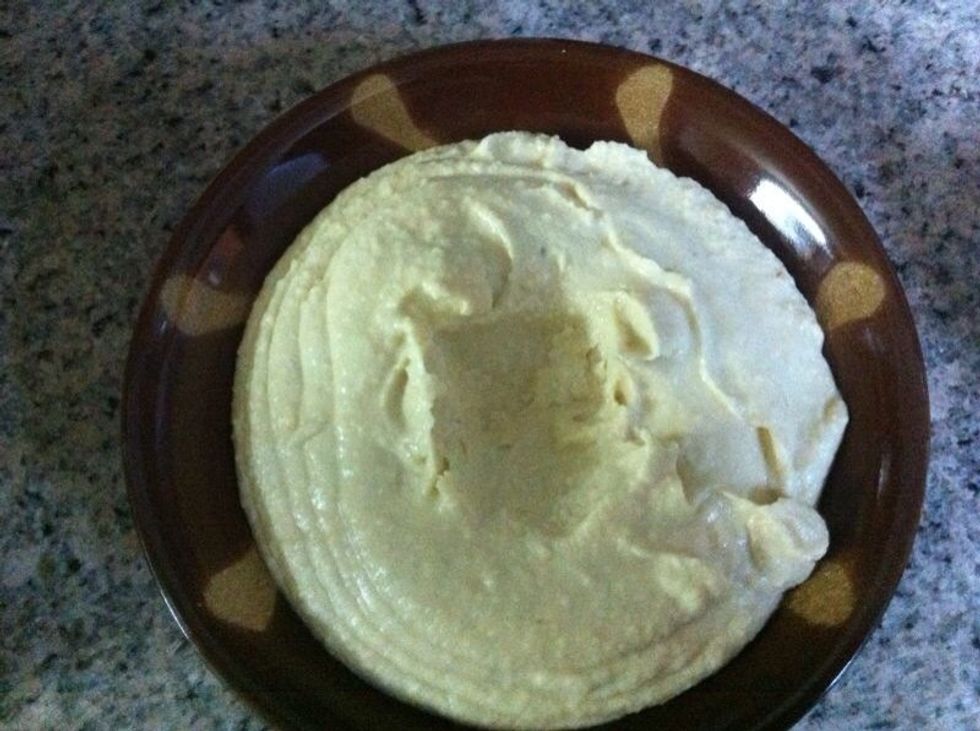 Make a crater in the middle of the hummus using a spoon and pushing away from the center to the sides.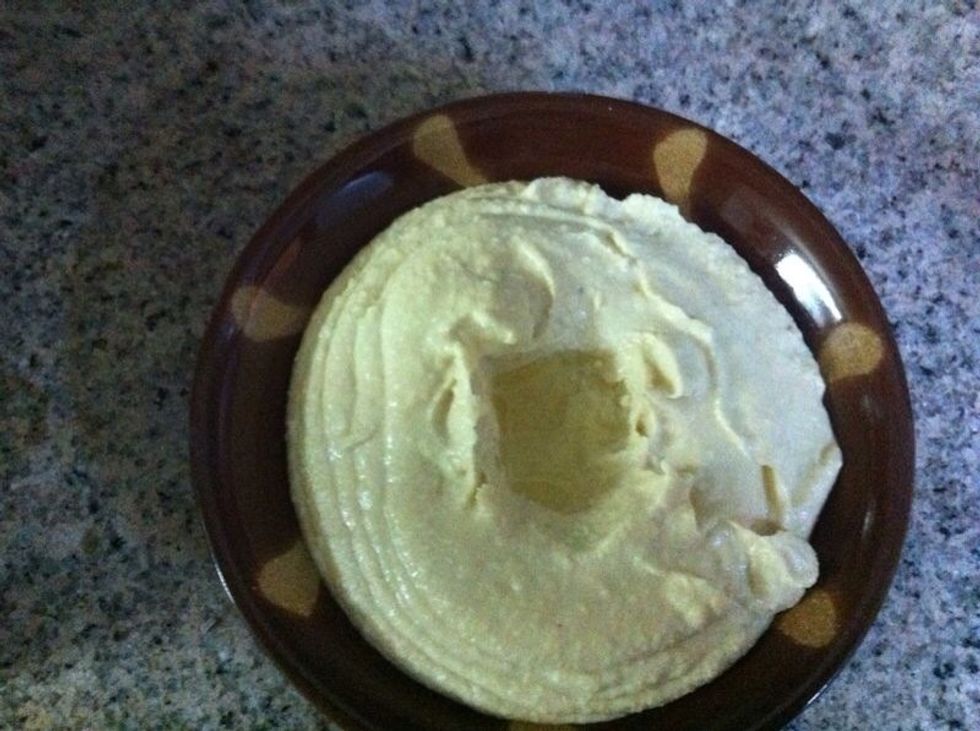 Add a bit of olive oil.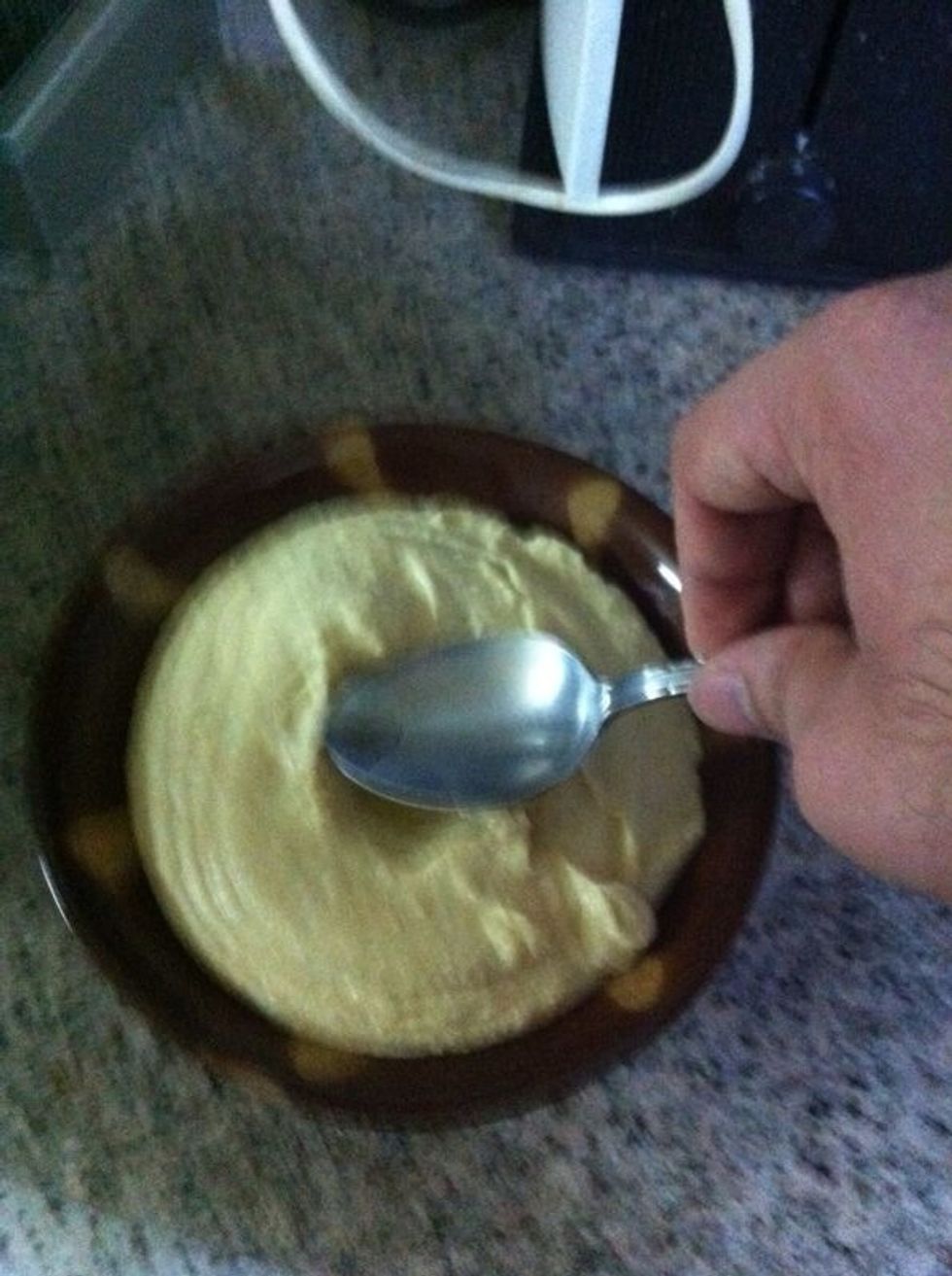 Anchor a spoon at a 45 degrees angle and push it down the crater and rotate thd ramekin while keeping your spoon steady.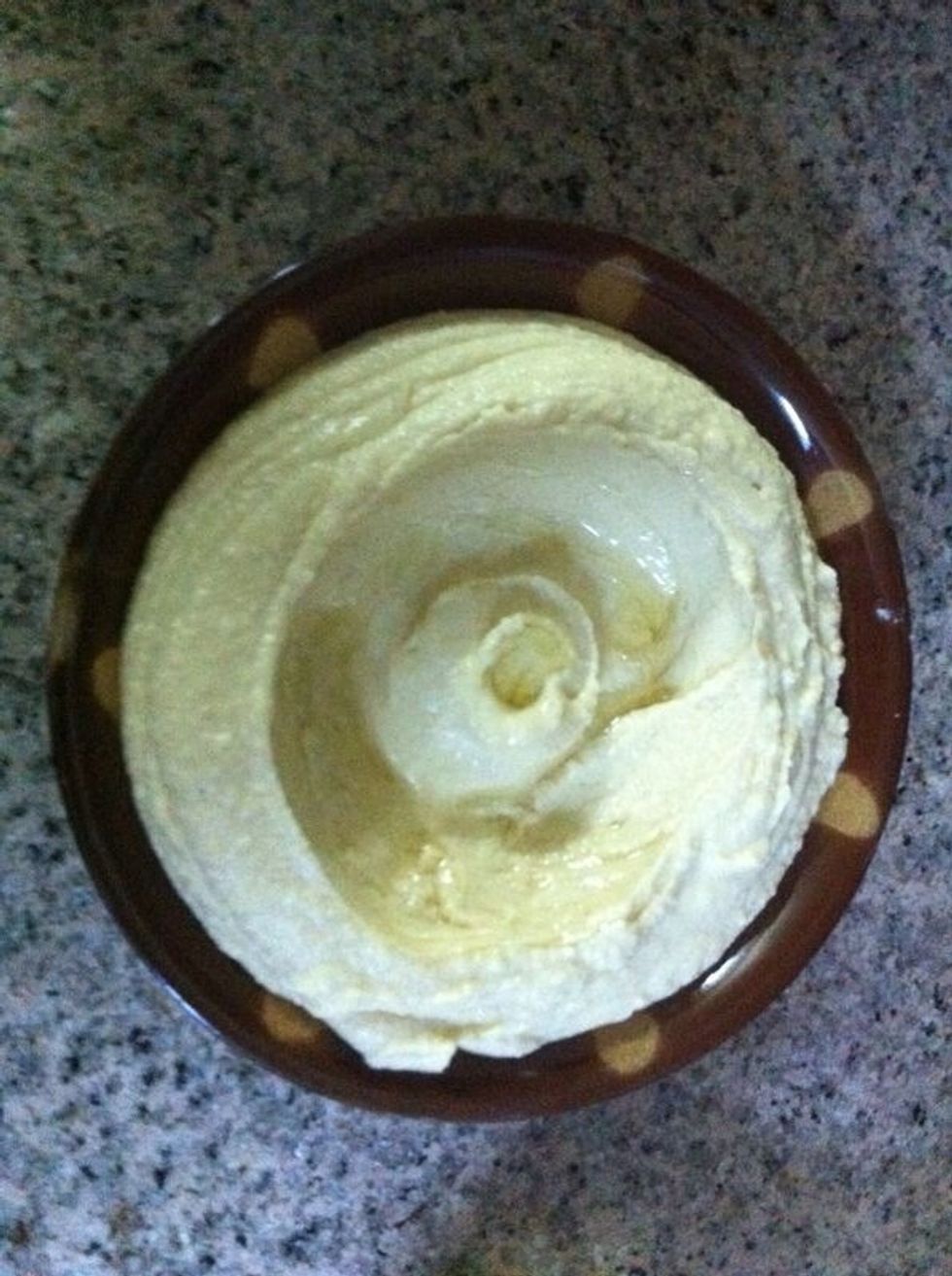 If done right, you should end up with something like this.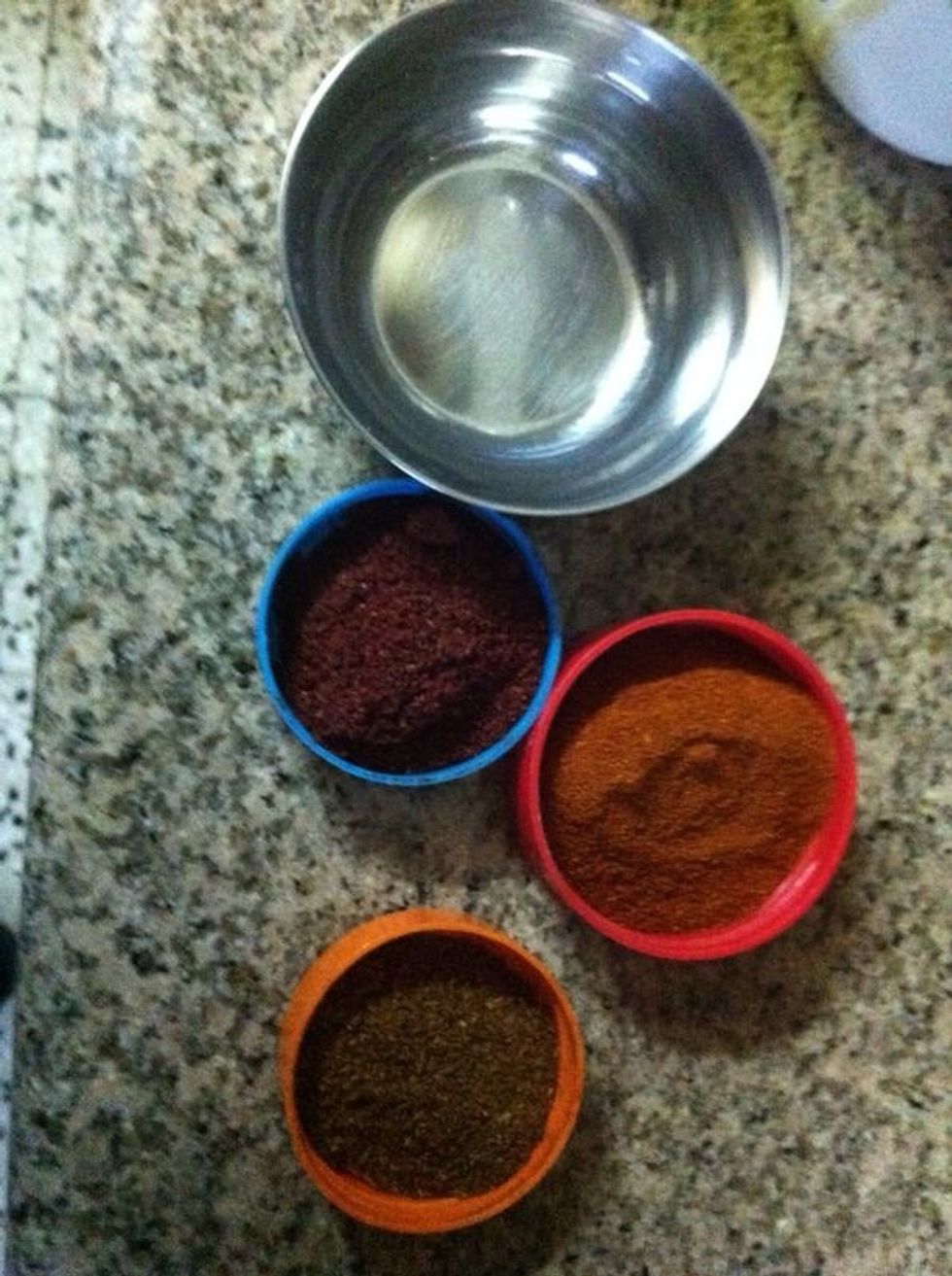 Get 3 small bowls and add a bit of sumac, paprika and cumin in them. Then get a small fork and dip it in water, then into one of the spices and then dip it into the hummus, keep alternating w/ spices.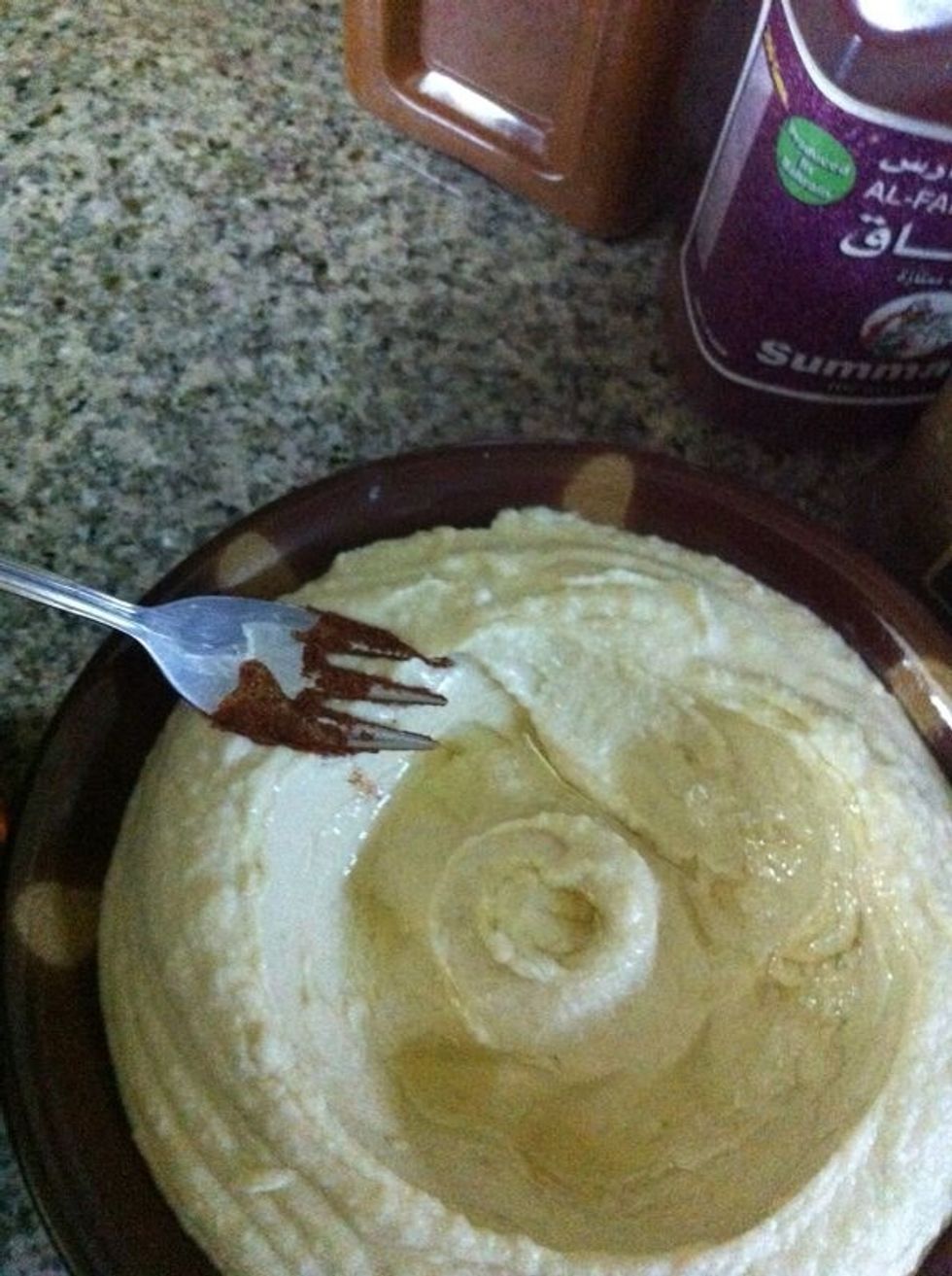 Keep stamping the spices alternating between them all around the sides of the hummus.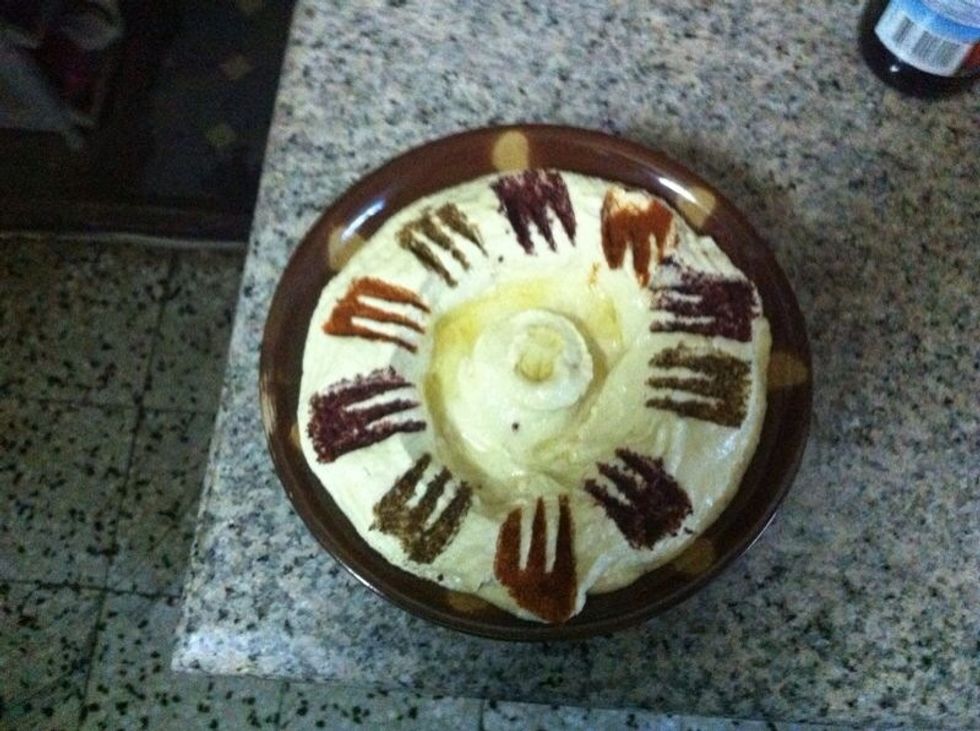 You will end up with this.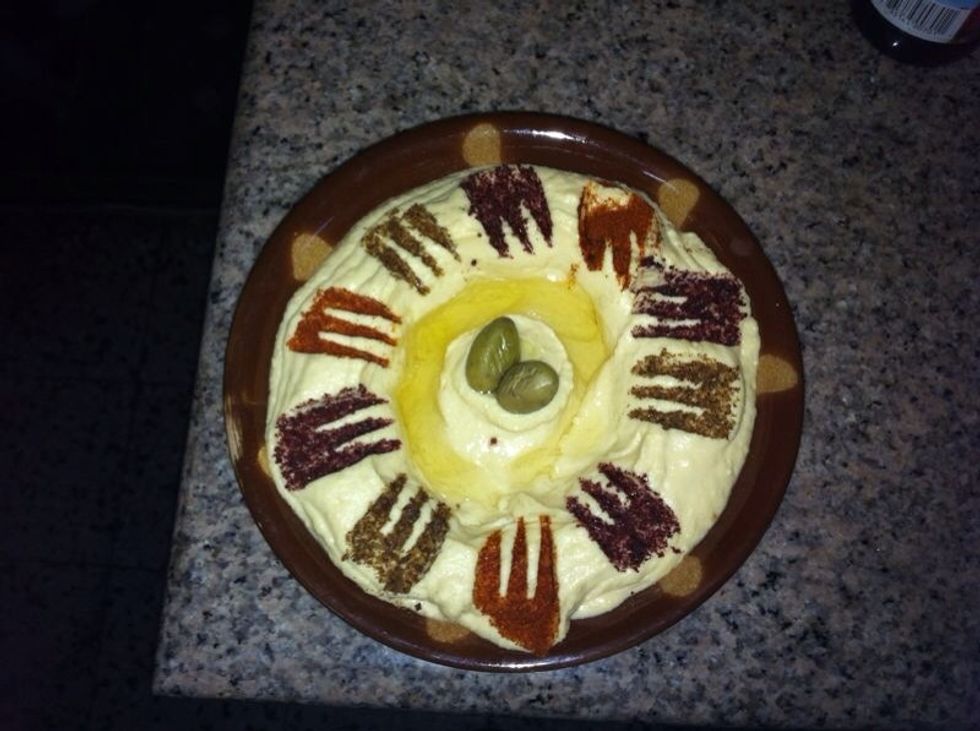 Fill the crater with some more oil and two olives. Wrap tightly with plastic wrap and chill for an hour or two before serving. Serve with pita chips or pita bread. Or any other flat bread. Or veggies!
1.0 Can of chickpeas aka garbanzo beans (450 grams)
2.0Tbsp Tahini (seasame paste)
1.0Tbsp Extra virgin olive oil
1.0Tbsp Lemon or lime juice (FRESH PLEASE)
1.0 Bulb of roasted garlic
0.0c Water
1.0pch Salt
1.0pch White pepper, black pepper is also fine
To garnish:
Olive oil
Sumac
Cumin
Paprica
Green or black olives
Big Guy Big Flavors
I enjoy the simpler things in life, jazz, food and cooking! Follow me for delicious recipes and guides