How to make an avocado + smoked salmon triscuit snack
Make an Avocado + Smoked Salmon Triscuit Snack
437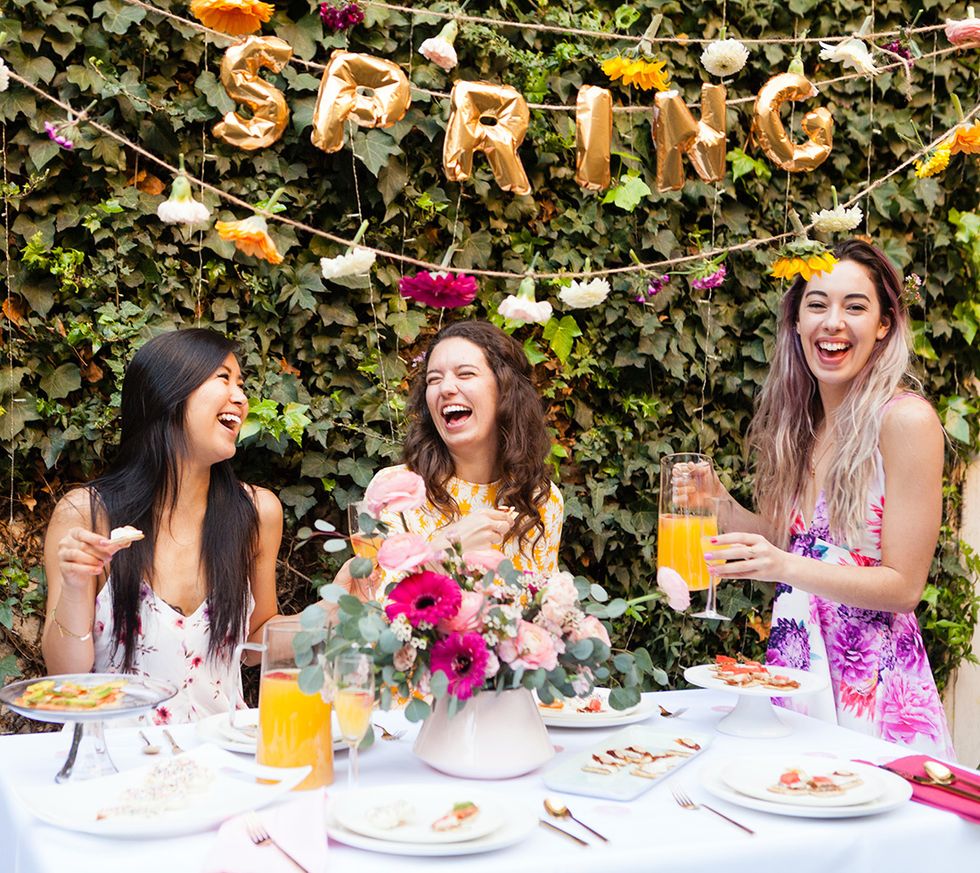 Winter is nearing its end and with that comes the glorious spring season. We've teamed up with Triscuit to help you welcome the season with a spring-themed party full of delicious treats.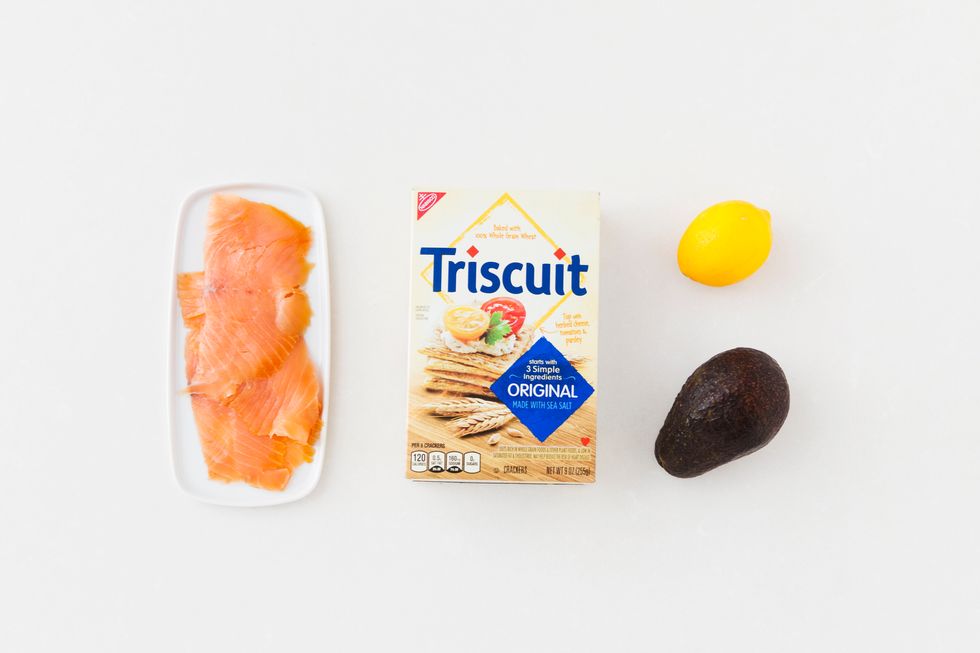 A classic pairing of smoked salmon and avocado tastes light and fresh atop a Triscuit. Douse it with a squeeze of lemon to bring out the flavors.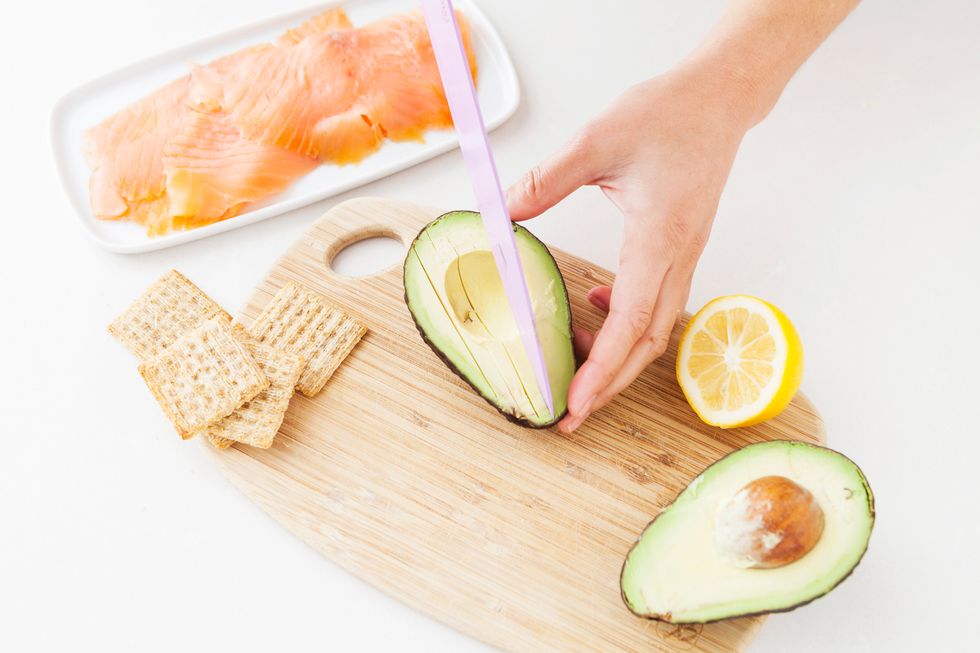 Pop off the tip of the avocado and see what color it is. If it's bright green, your avocado is perfectly ripe. Cut the avocado in half and thinly slice it.
Add some smoked salmon to your Triscuit cracker.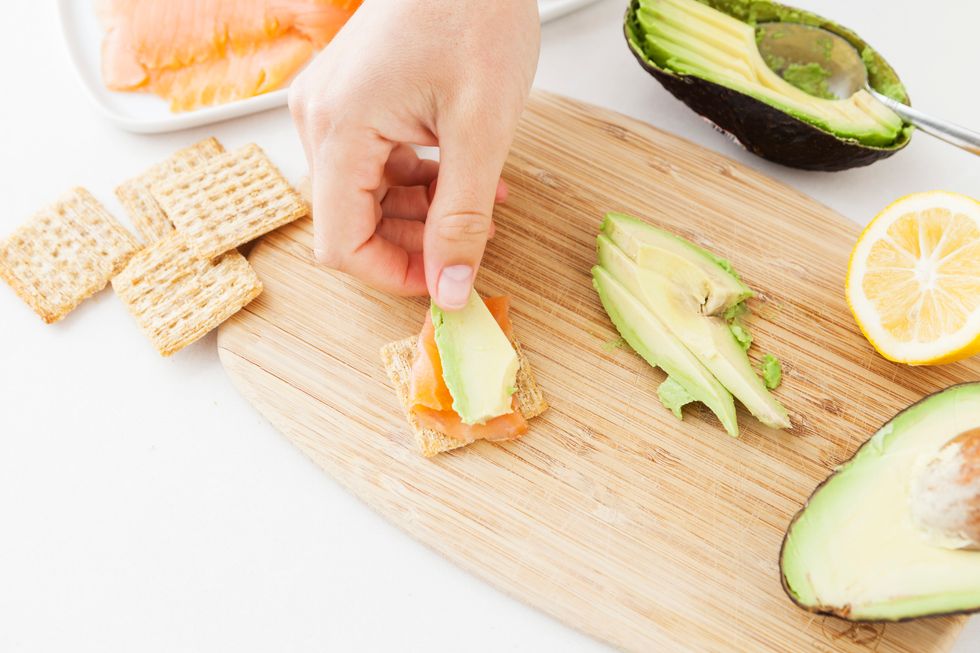 Top it with a small slice of avocado.
Simply add a few drops of lemon to the top for a citrus kick.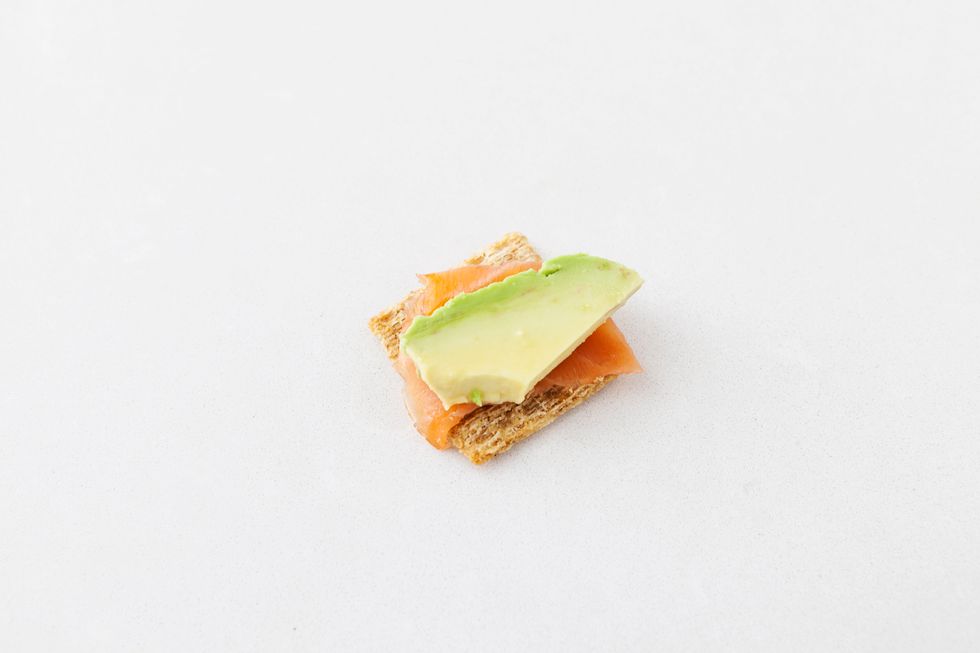 Flavor packed FTW! Triscuit crackers are made for more... and more they get with these amazing toppings.
For more great Spring brunch recipes, click here: http://go.brit.co/1R3xESR
Triscuit Crackers
Avocado
Smoked Salmon
Lemon
B+C
We are the team behind B+C Guides. Feel free to message us if you have any questions or see something that could be improved!