How to make an avocado, corn and mango salsa!
Delicious and fresh! Best served on the side of grilled white meats such as poultry and seafood!
9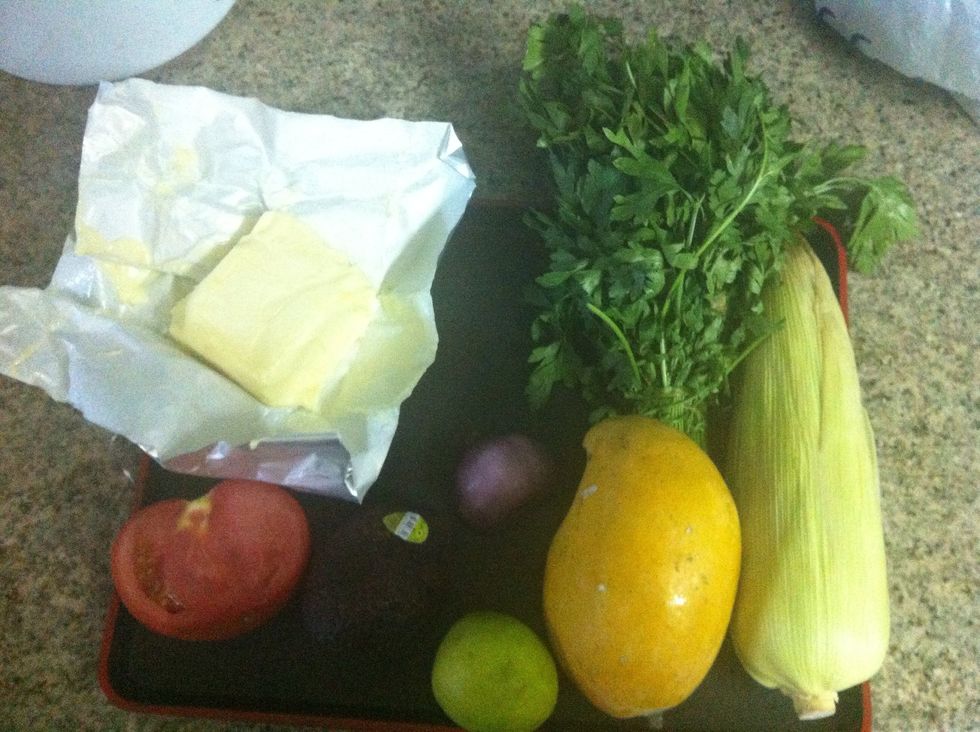 Gather your ingredients, you will also need a Tablespoon of unsalted butter, forgot to mention that in the ingredients list.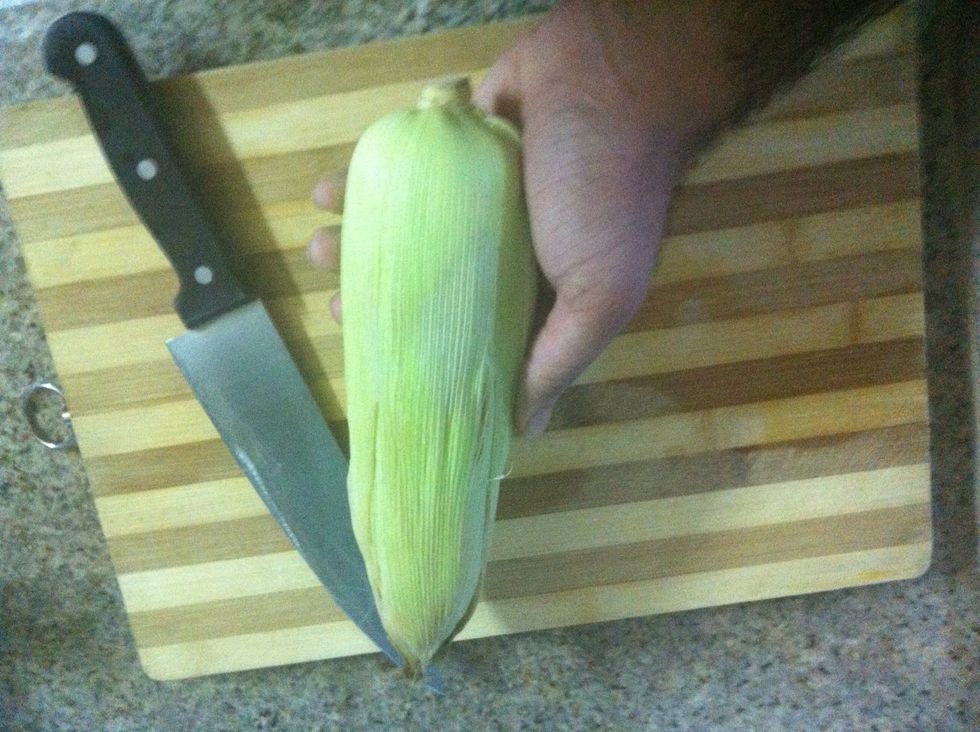 Grab the ear of corn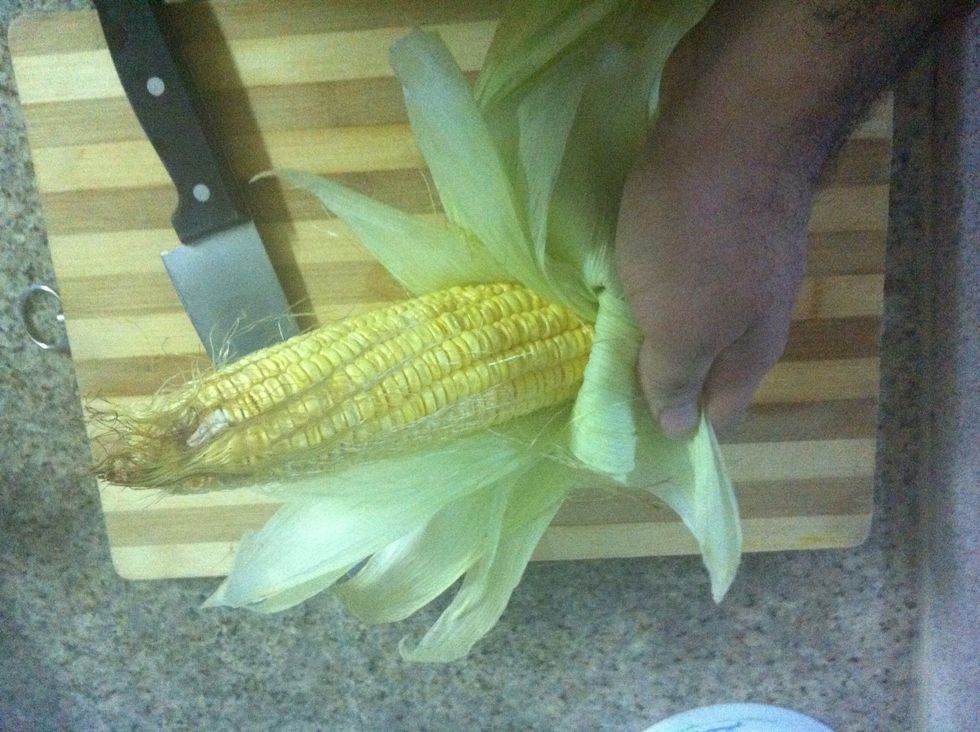 Pull back the husk and silk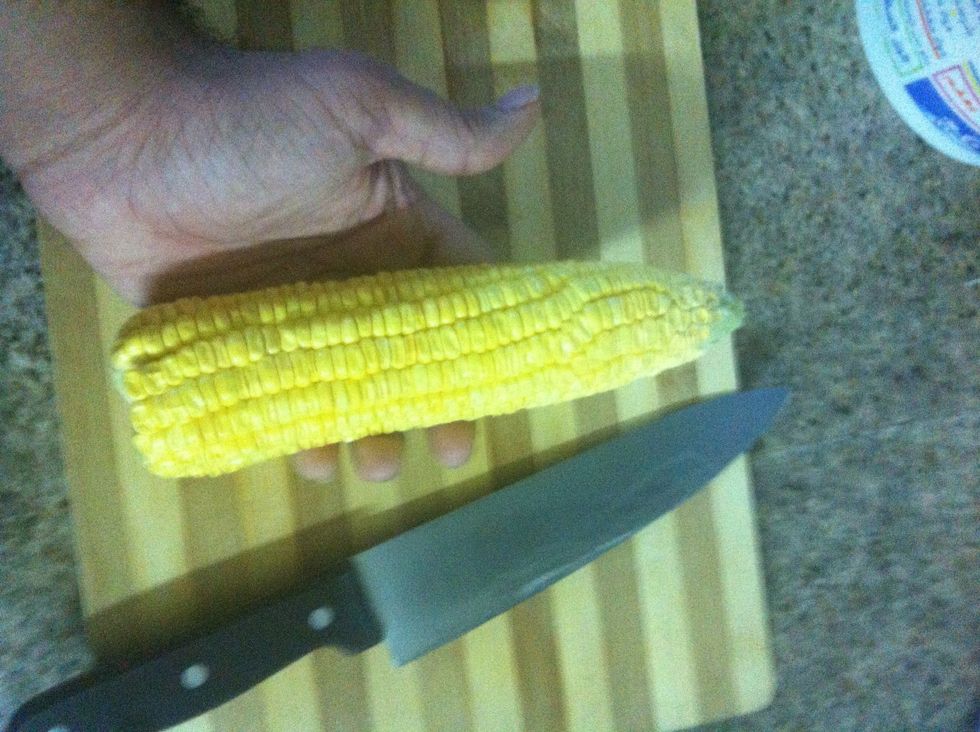 Make sure it's properly shucked and rinsed.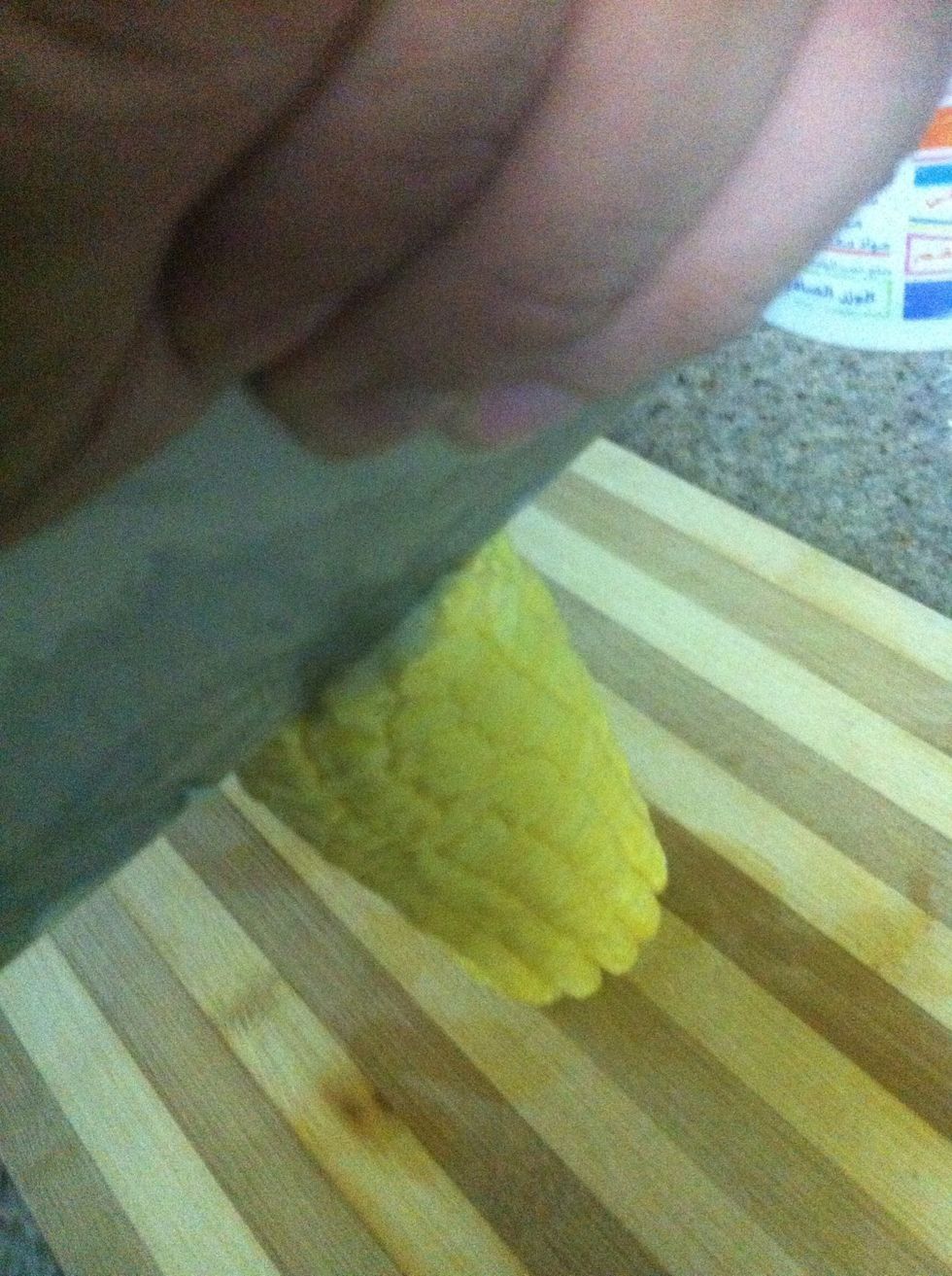 Stand it upright and shave or shred off the kernels using a big knife, just slide the blade along the cob.
Just like that! Expect a messy counter 😃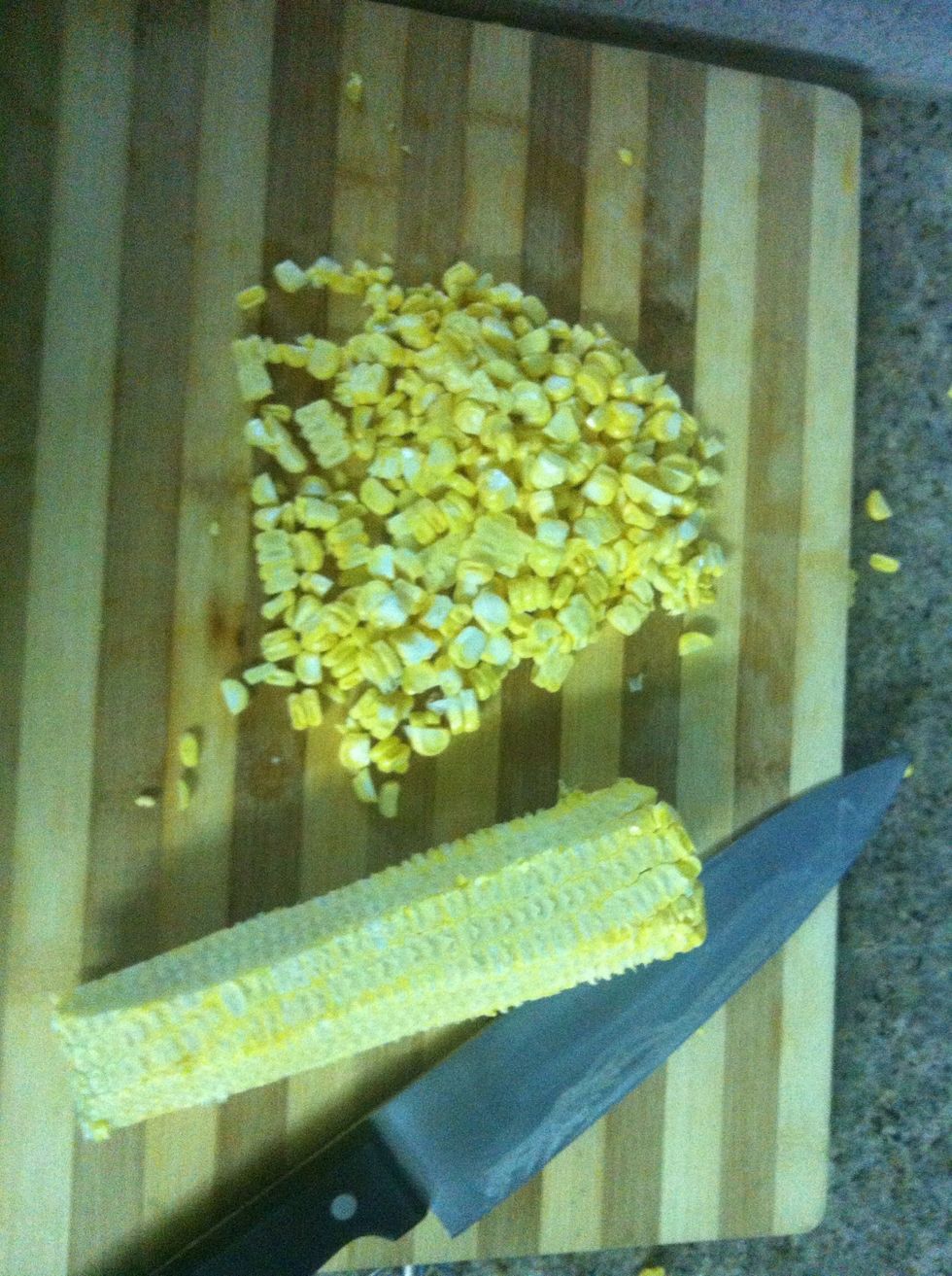 Tada!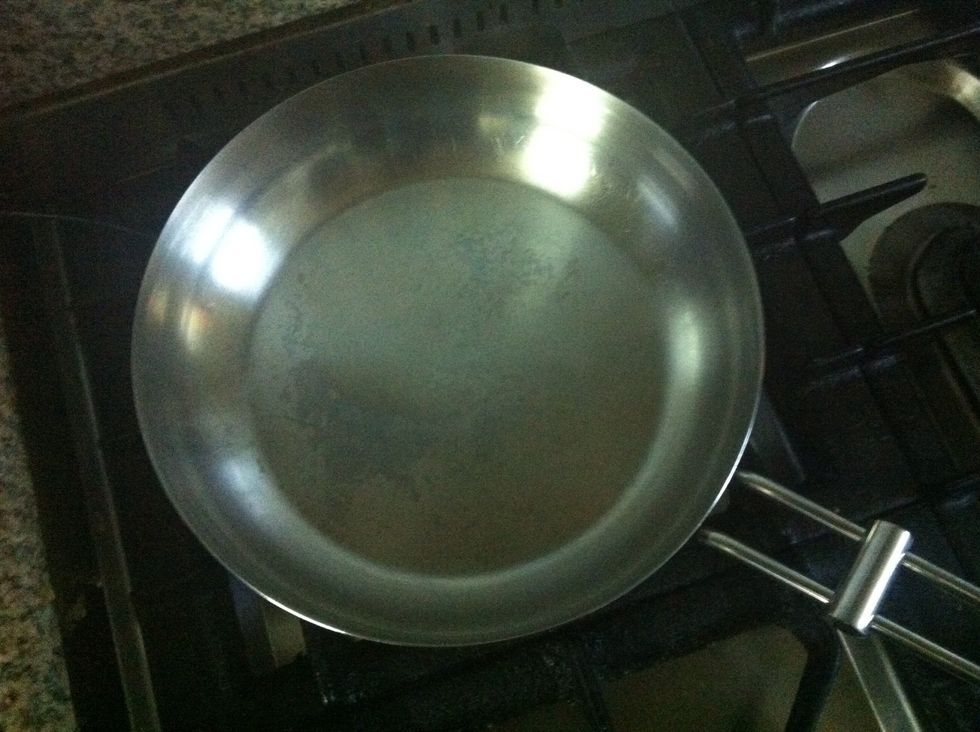 Heat a sautee pan over medium heat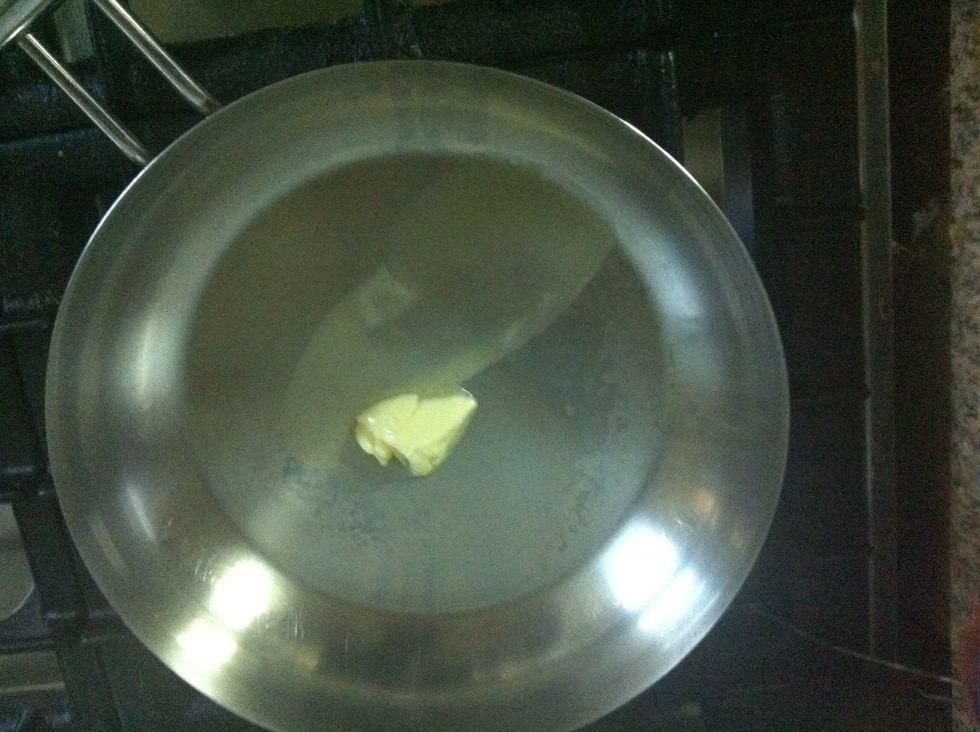 Add the butter, let it melt and sizzle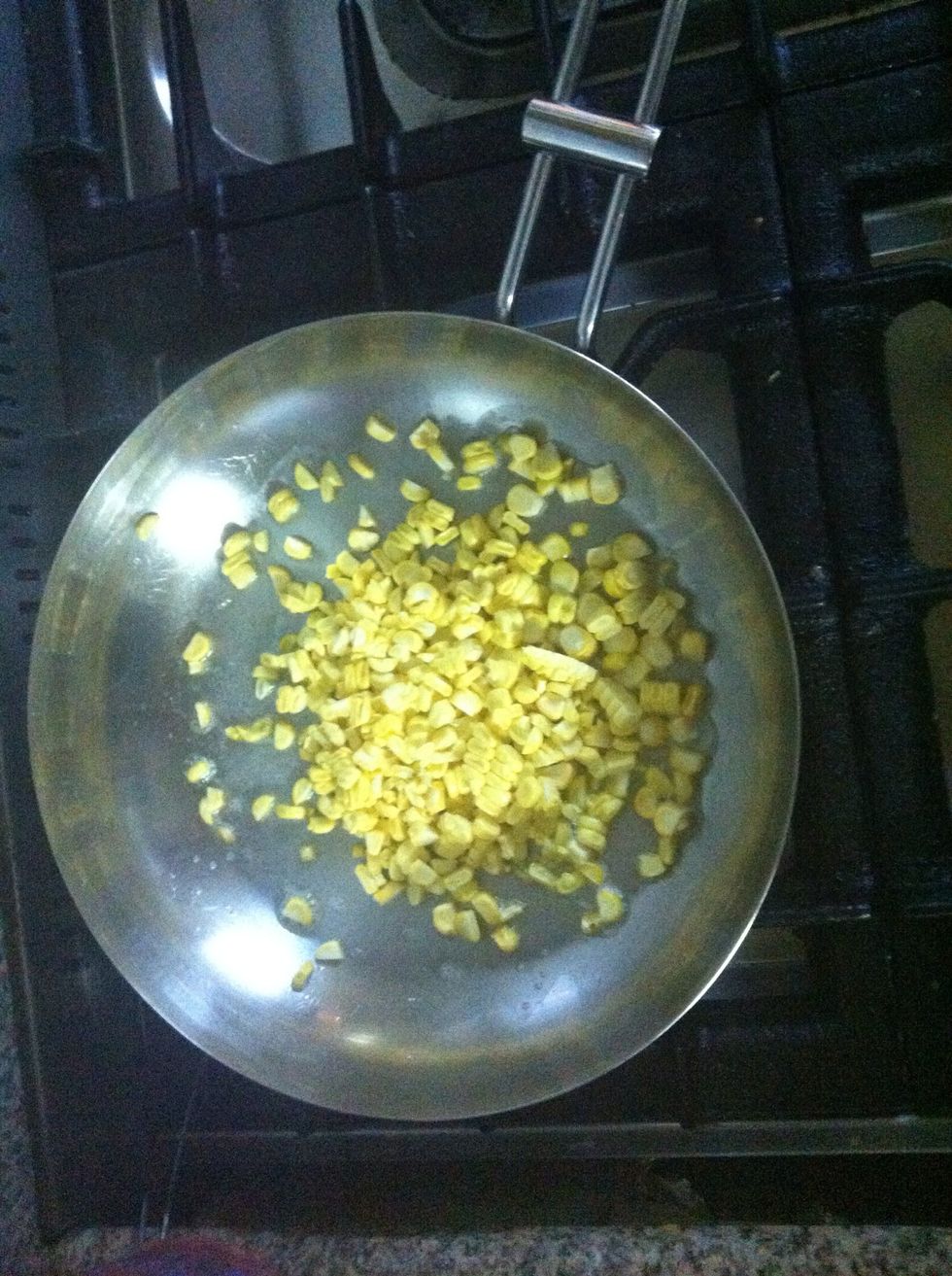 Add the corn kernels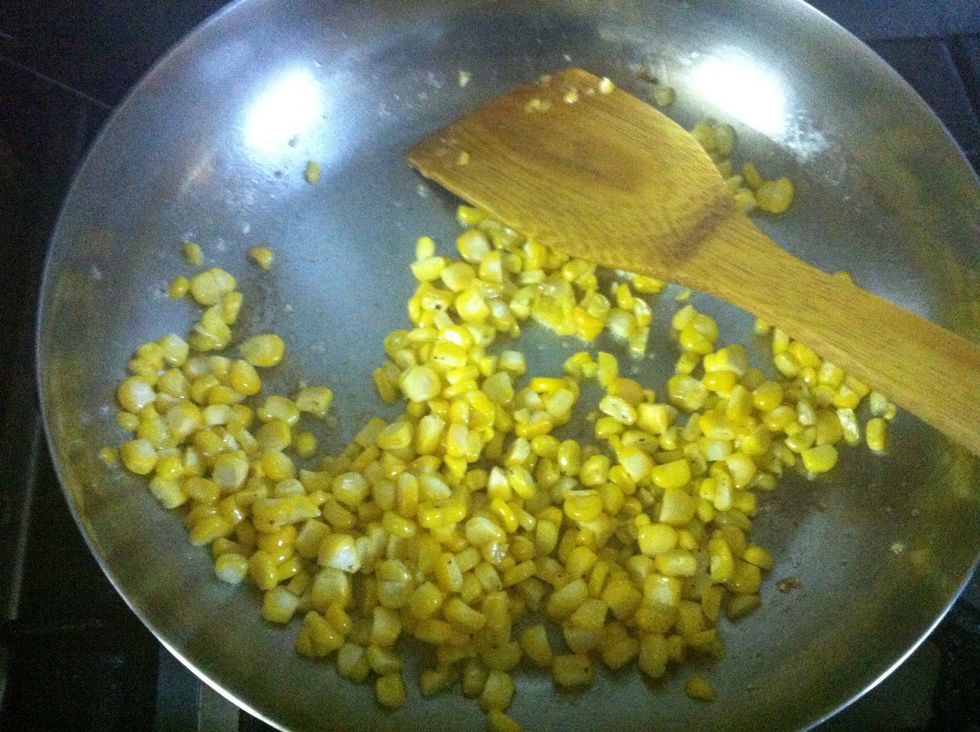 Add a bit of salt and pepper, sautee for 3 minutes then reduce heat to low and cook for 5 minutes or untill cooked but still crunchy and al dente!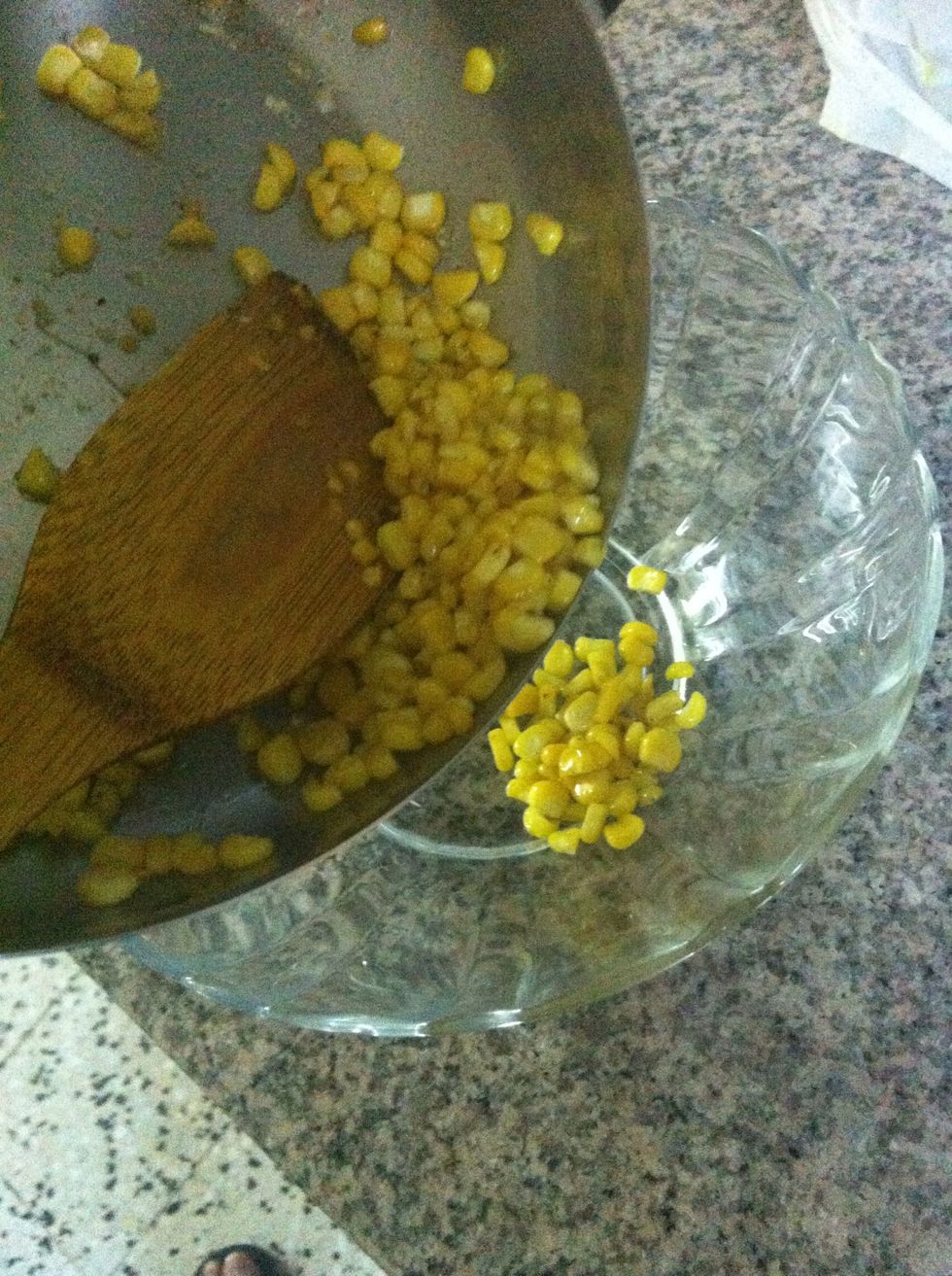 Add to a medium mixing bowl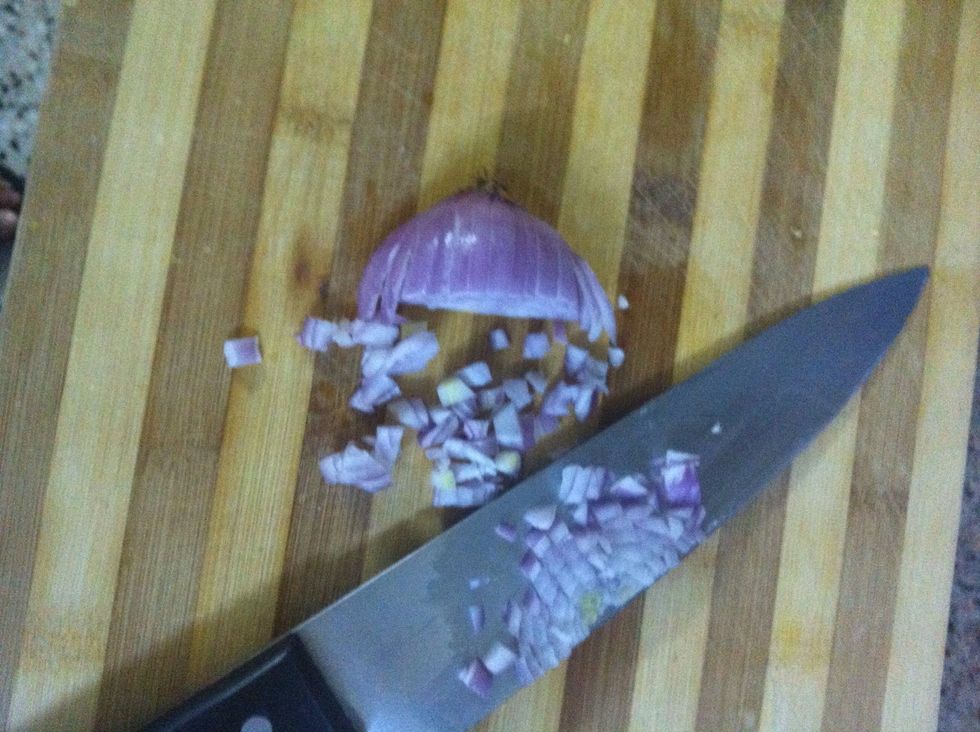 Finely chop the onion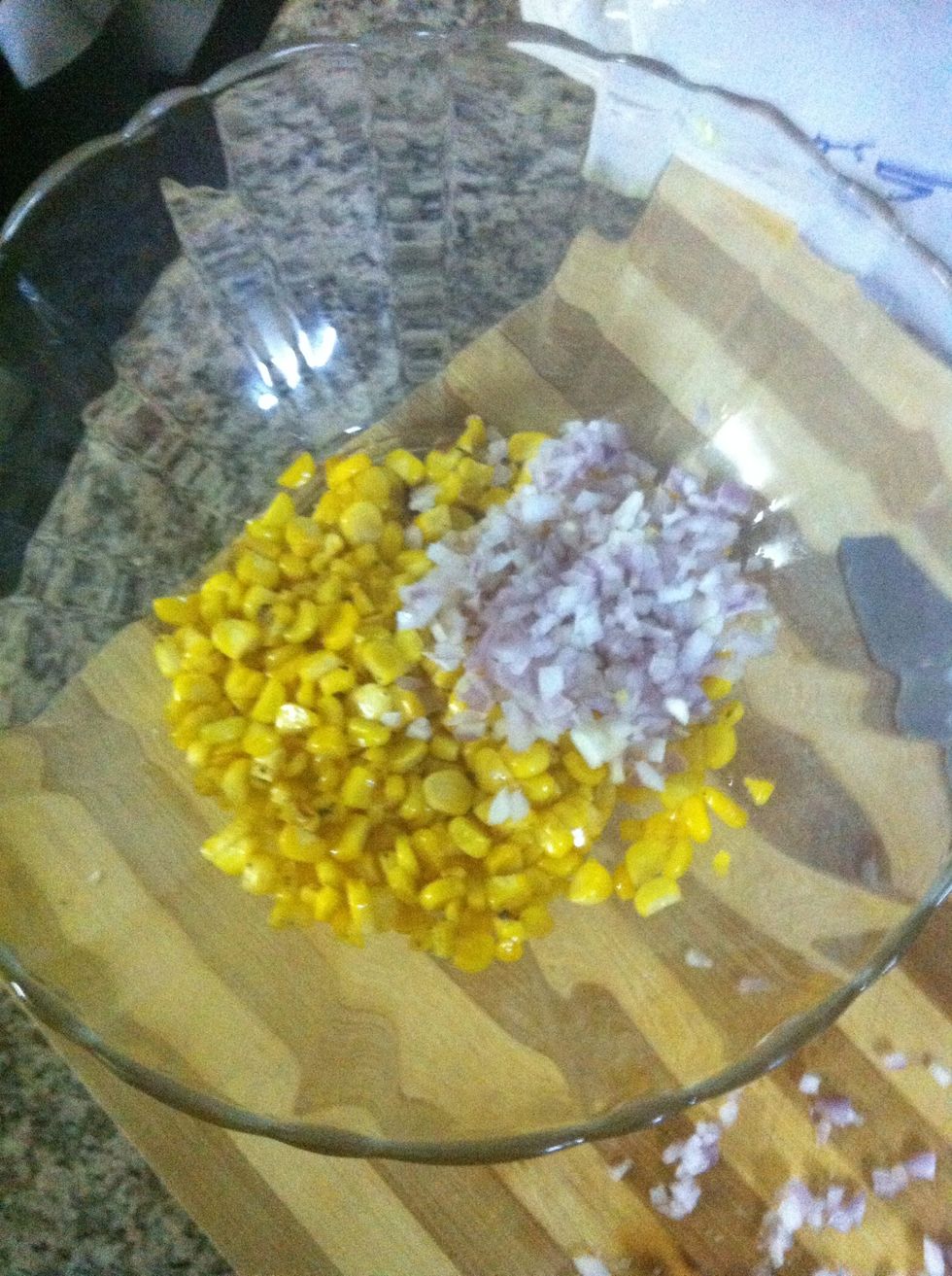 Add to the bowl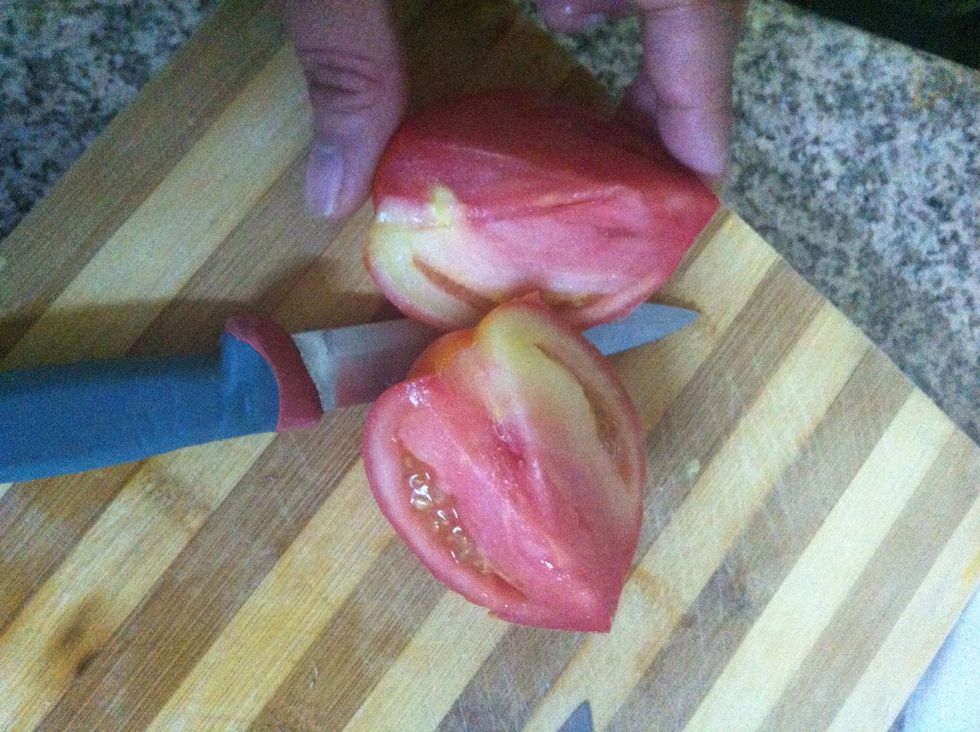 Cut the tomato half into two halves (so now you will have 2 quarters)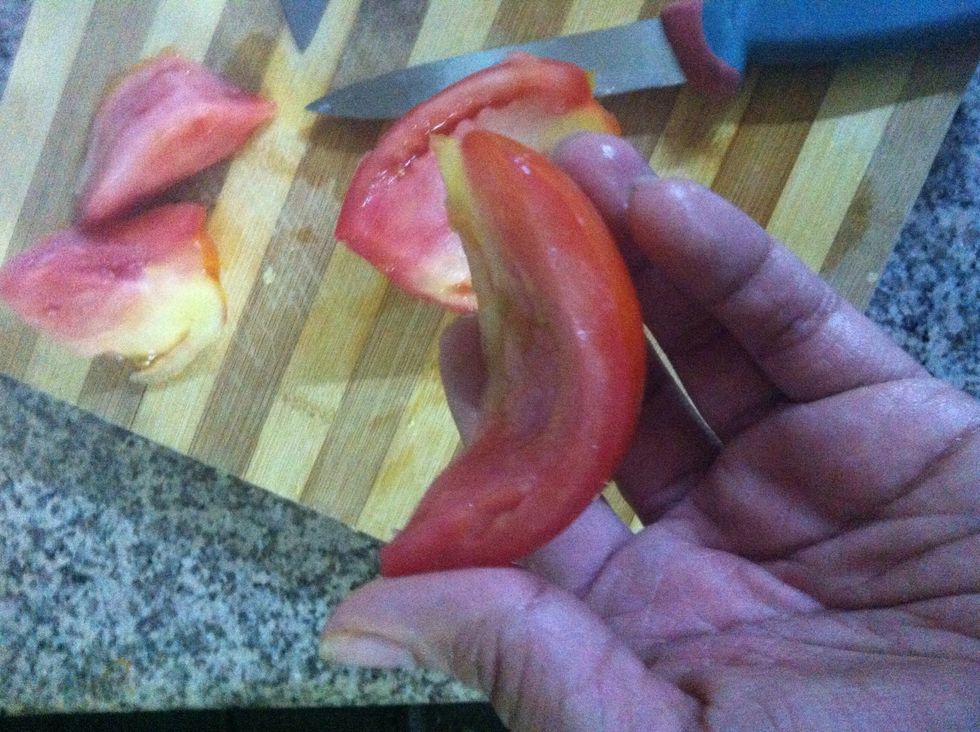 Remove the seeds but don't discard, they make a good munchy snack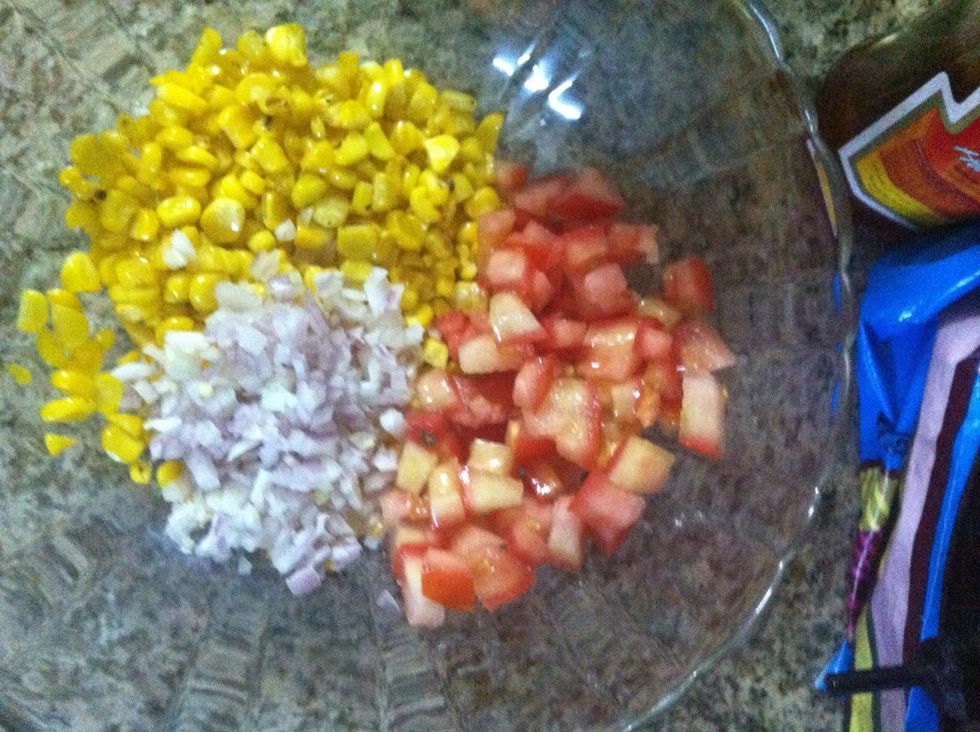 Dice the tomato and add to the bowl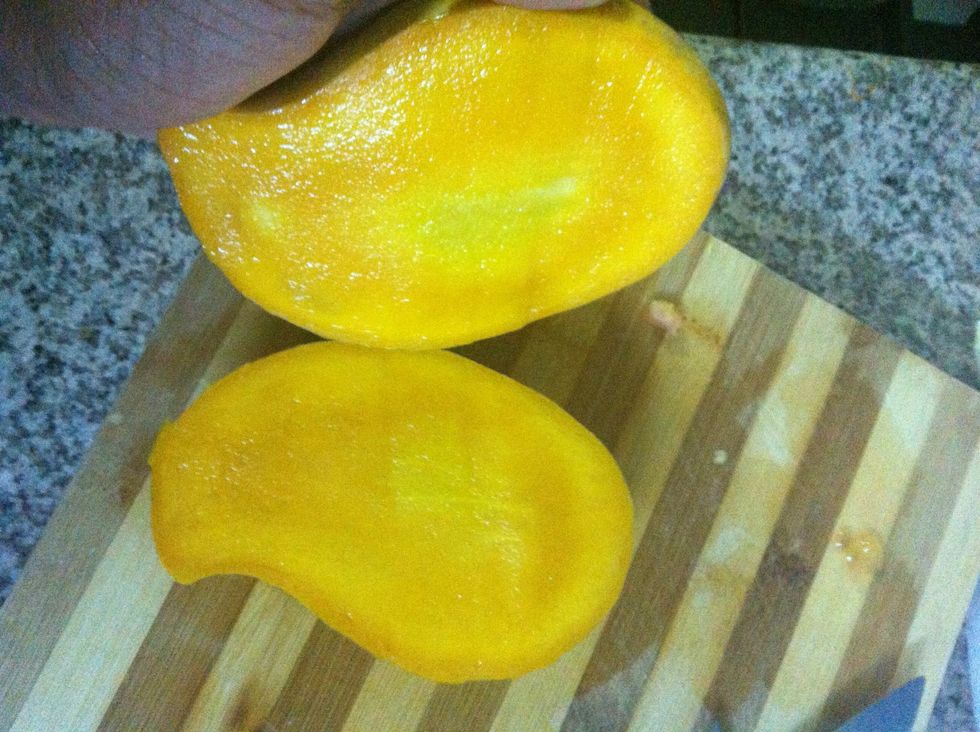 Cut the mango, slide the blade along the stone of the mango. We will only need one mango cheek.
Score it with a knife into cubes.
Slide a spoon between the flesh and skin and scoop out the cubed mango.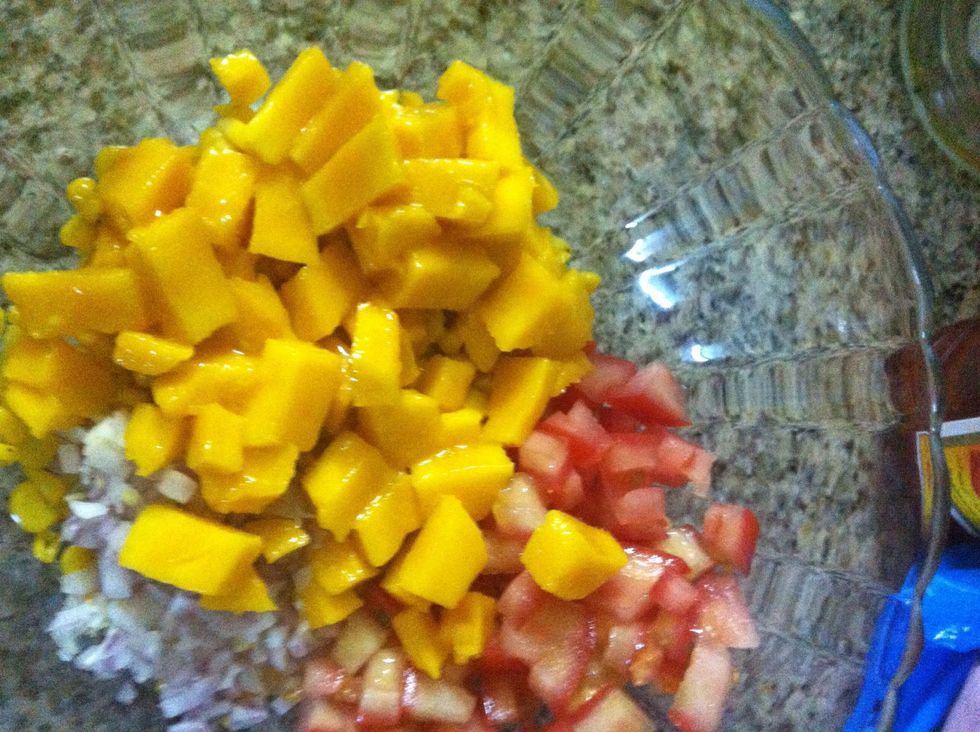 Add to the bowl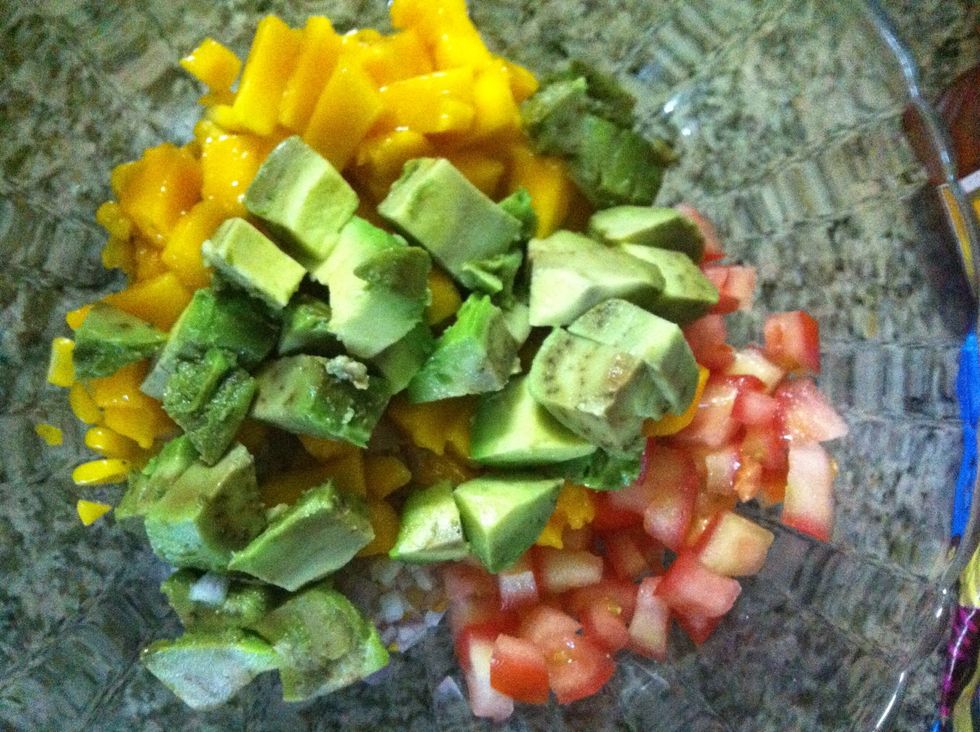 Add the diced avocado, check out my guide on how to chop an avocado to see how I diced it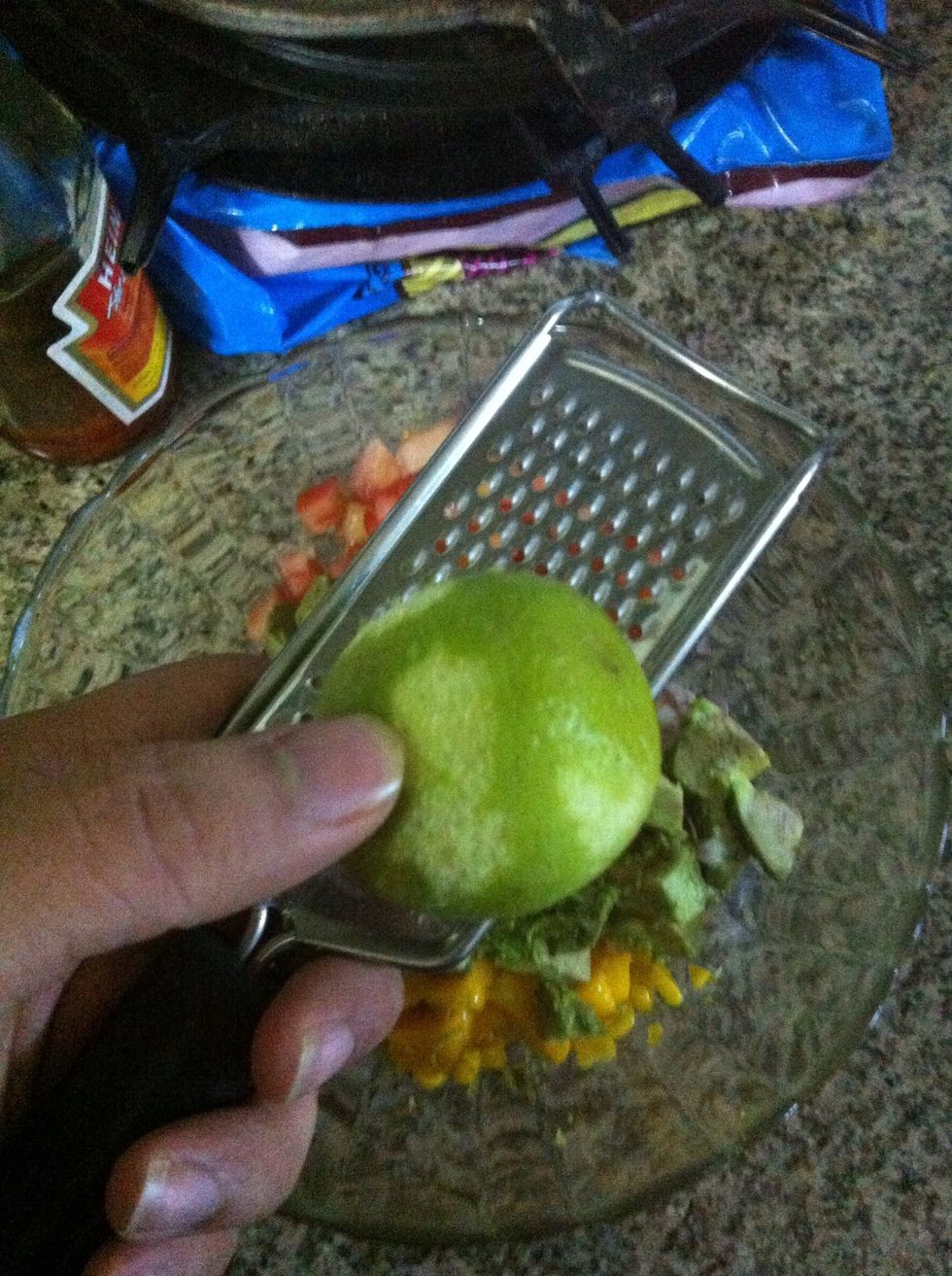 Use a grater to get the zest of the lime, zest it over the bowl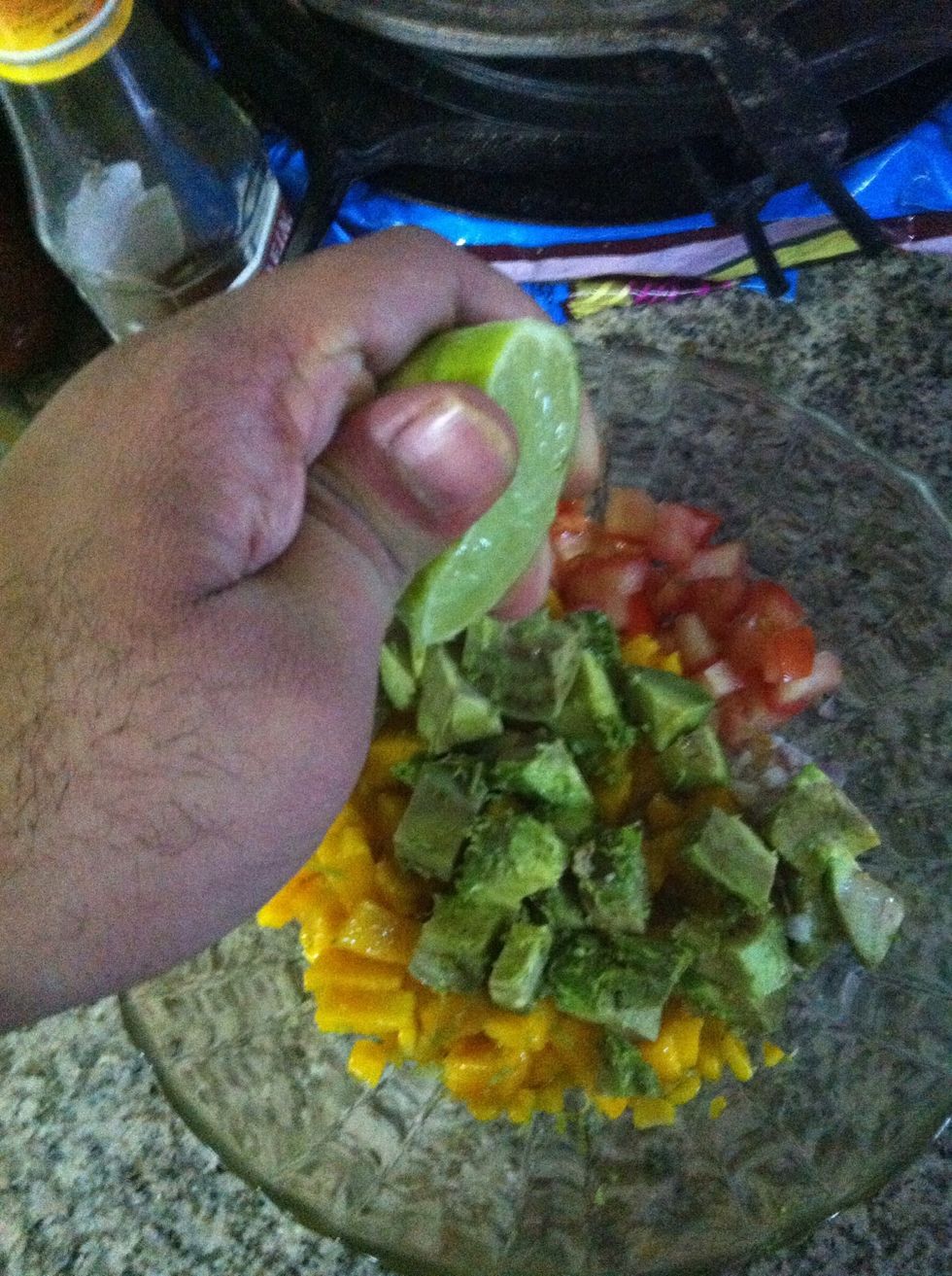 Cut the lime in half and juice both halves over the bowl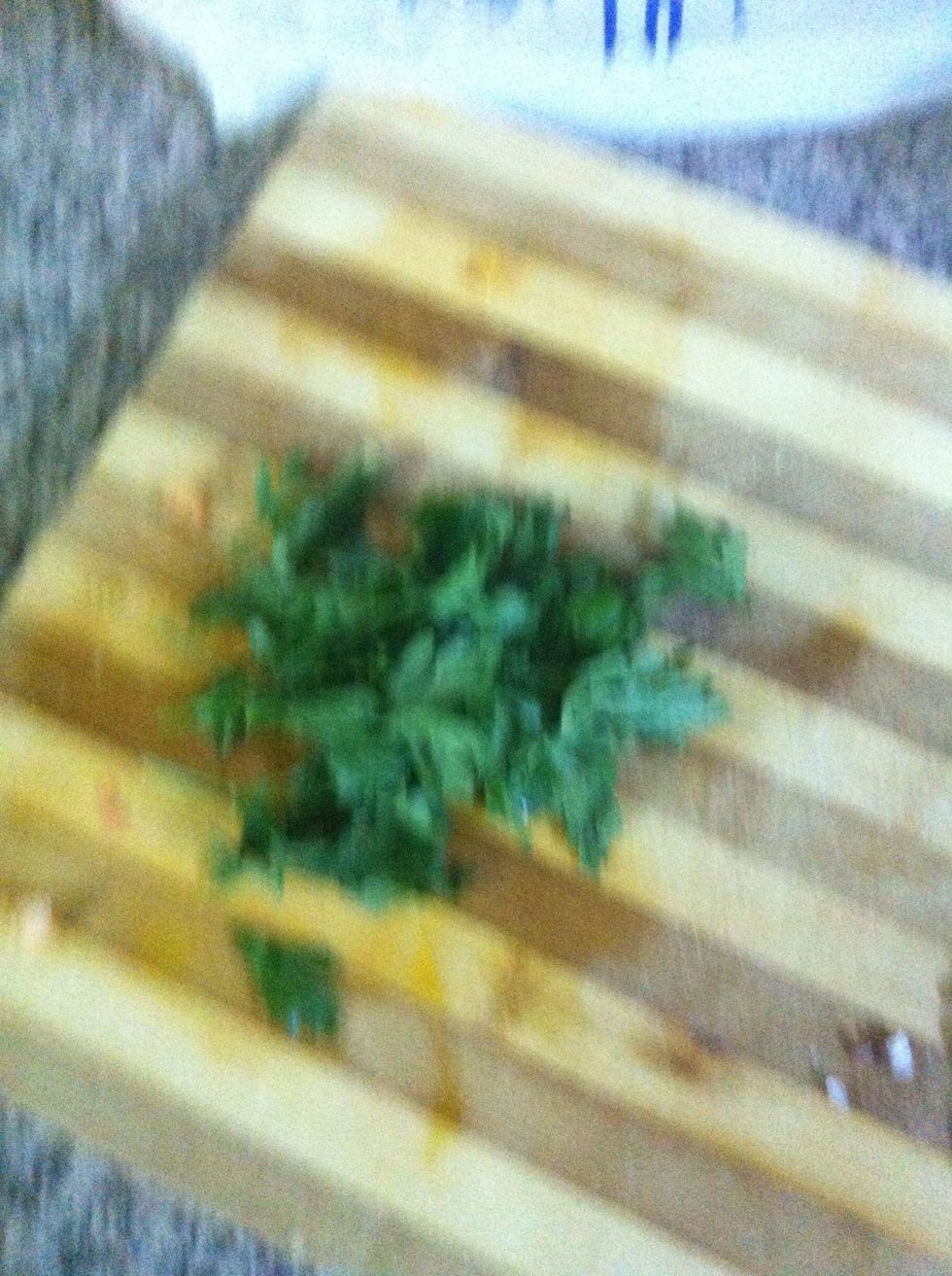 Grab a tiny handful of cilantro, I don't like cilantro so I used parsley, they dont taste the same but they both look alike. I used it mainly to add a fresh green leafy color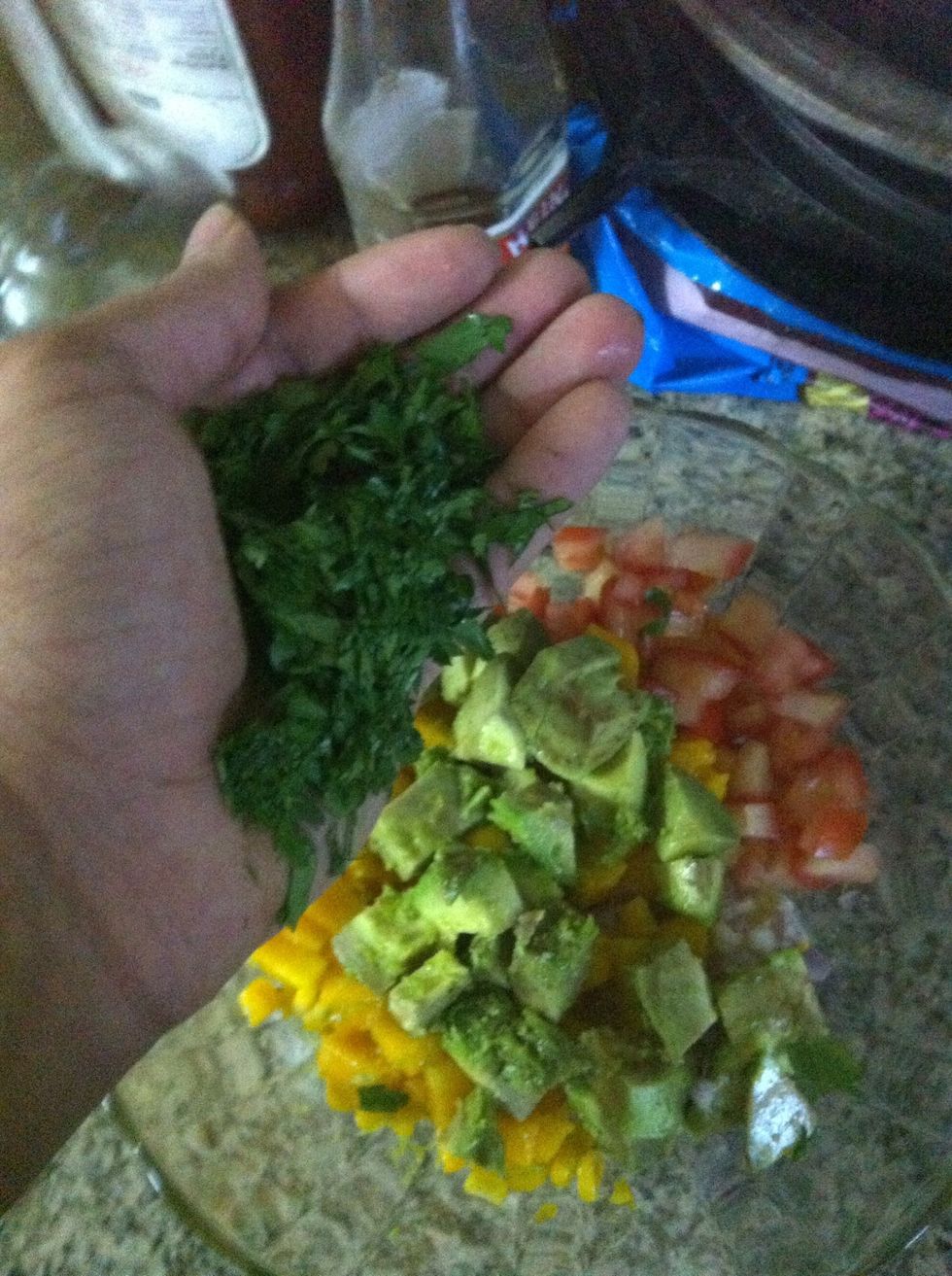 Add it to the bowl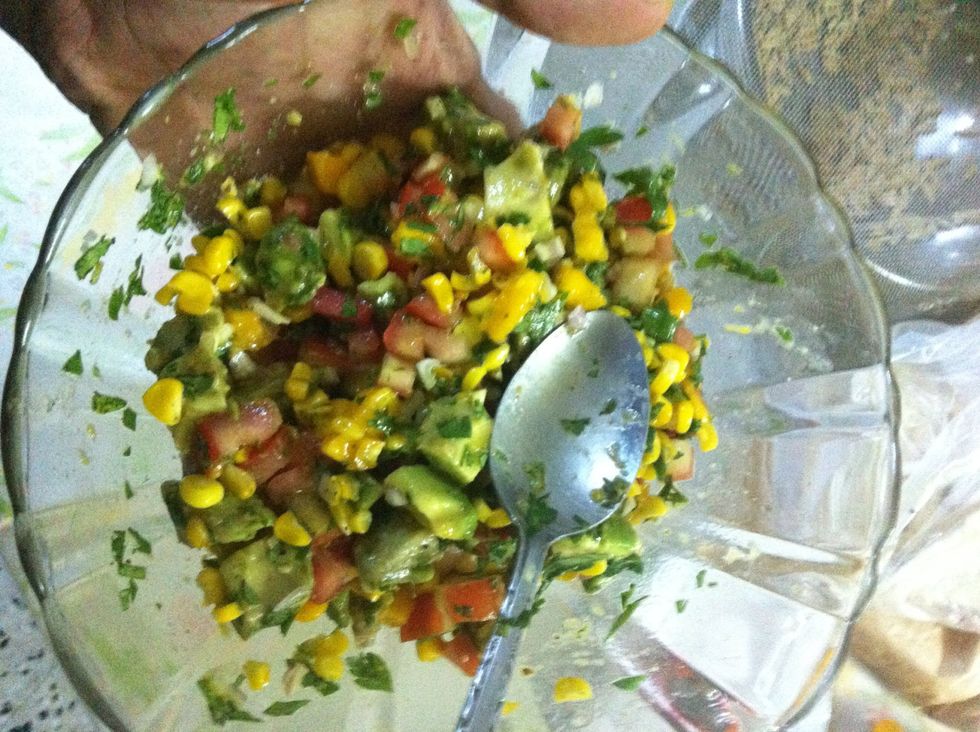 Add a drizzle of extra virgin olive oil and season with salt and pepper. Add chopped jalapeno if you wish, I didnt want it to be hot because I like it fresh and sweet. Toss to mix
I served it with mini tuna cakes and it was GOOOD!!
1.0 Ripe hass avocado
1.0 Ear of yellow corn
1/2 A ripe mango
1/2 Of a large tomato
1/2 Small red onion
1.0 Lime (zest and juice)
1.0 Small handful of cilantro
1.0 Drizzle of extra virgin olive oil
Salt and pepper to taste
Optional:
Chopped jalapeno to taste
Big Guy Big Flavors
I enjoy the simpler things in life, jazz, food and cooking! Follow me for delicious recipes and guides