How to make an automatic redstone dropper!
Make an Automatic Redstone Dropper!
122
Take your 2 Cobblestone and place them 8 blocks from each other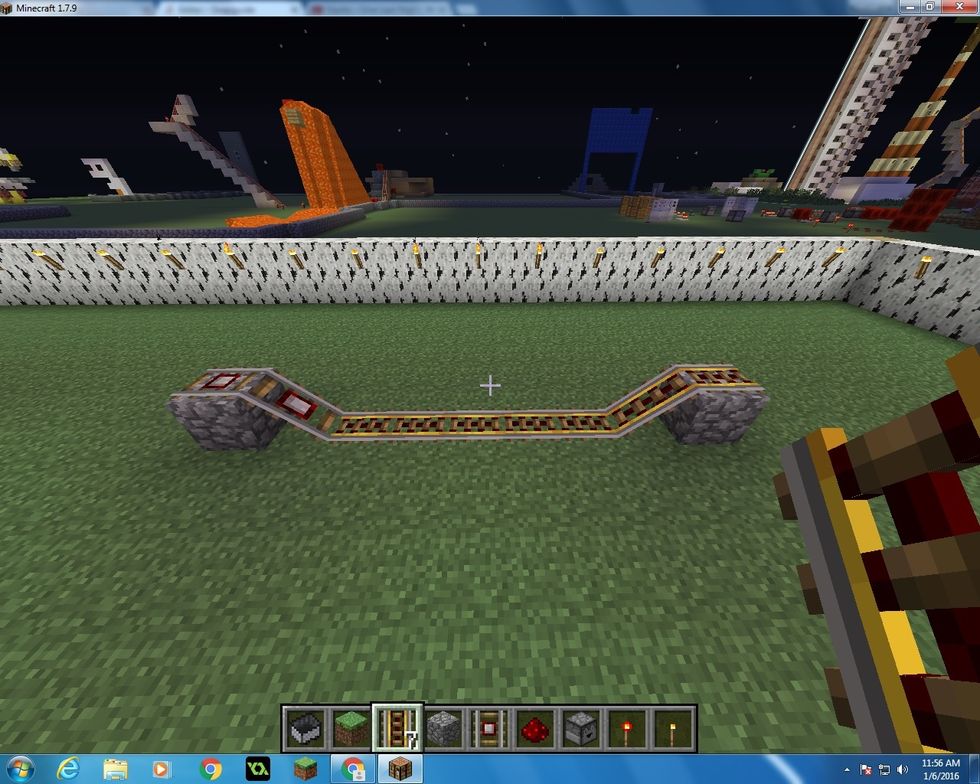 Next take the 7 Powered Rails and the 2 Detector Rails. Place the 2 Detector Rails on one side and fill in the rest with Powered Rails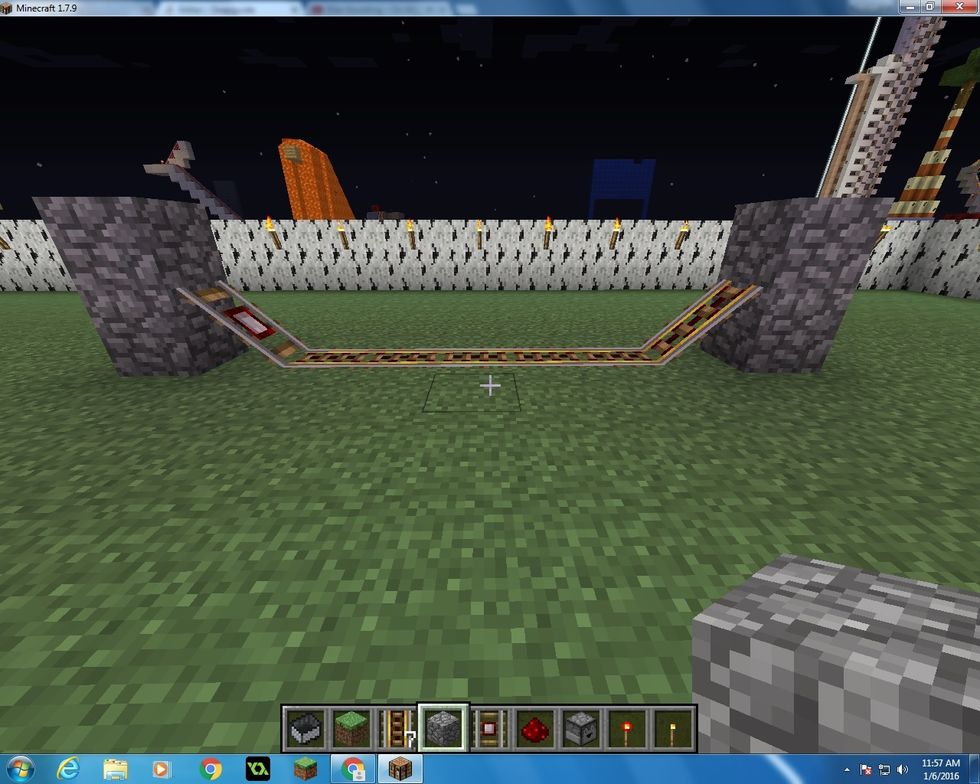 Next, you need to delete the 1 Detector Rail and 1 Powered Rail on the top pf the Cobblestone block and then replace it with another Cobblestone Block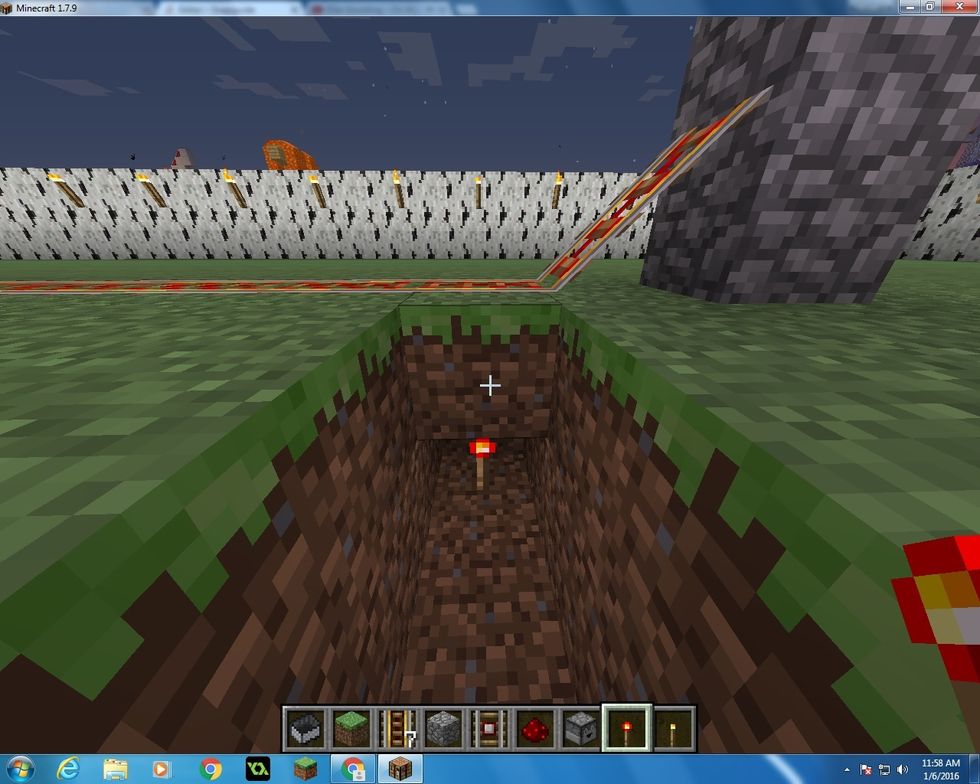 After that dig a hole and put a Redstone Torch under one of the Powered Rails to activate all rails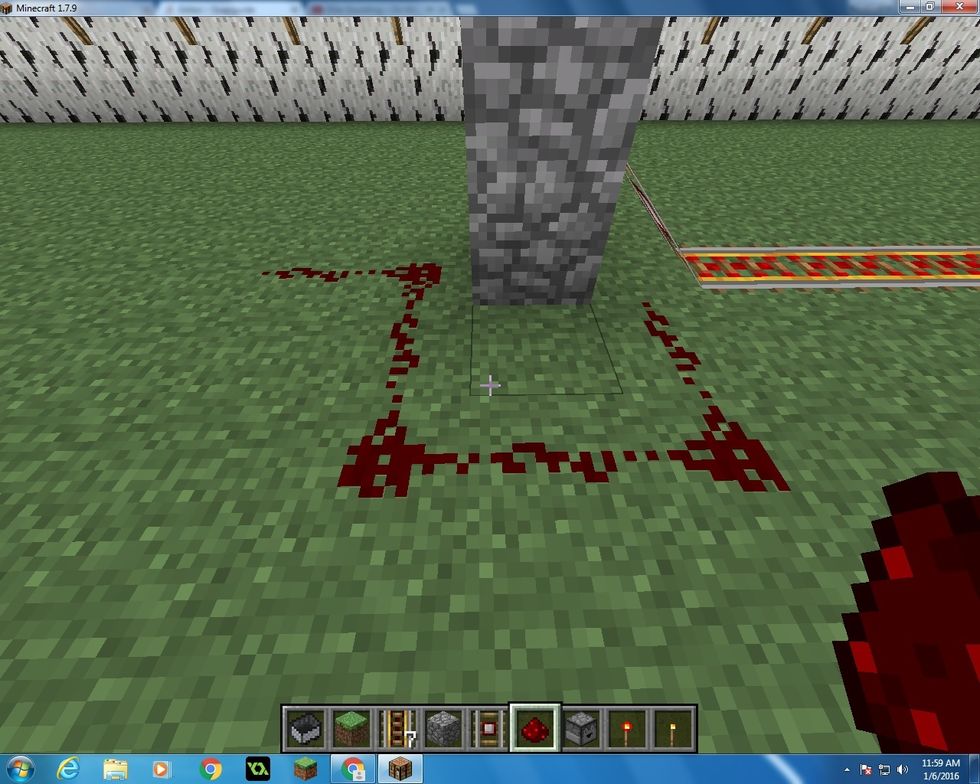 Get your 7 Redstone and make this shape. Make sure your Redstone is on the side with the Detector Rail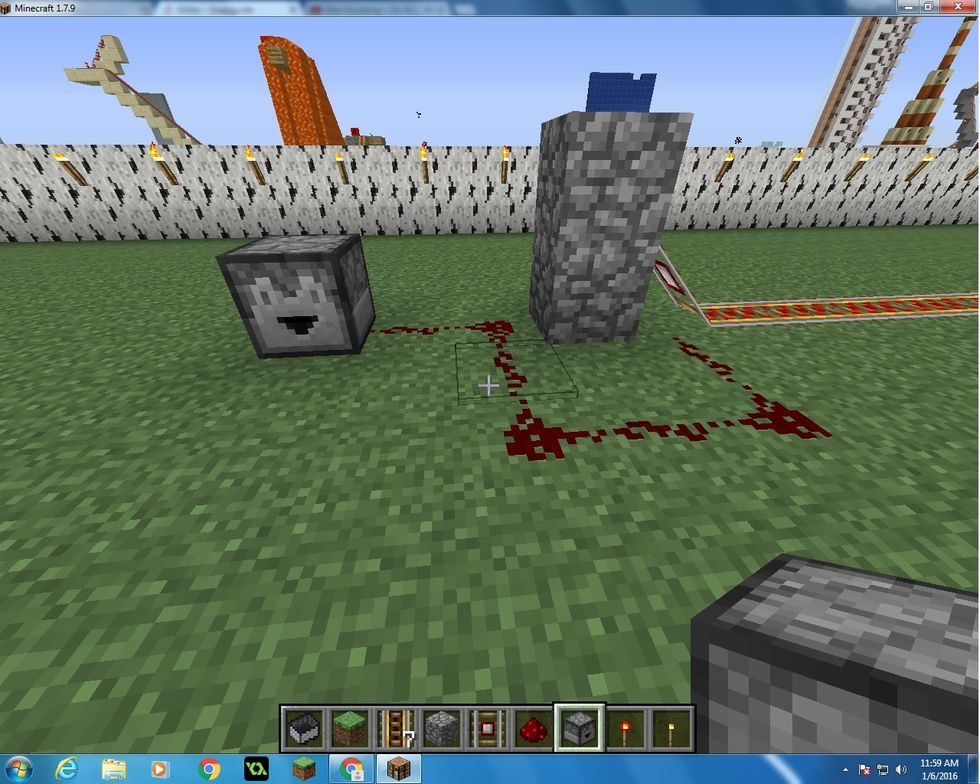 Next put your Dropper next to the end piece of the Redstone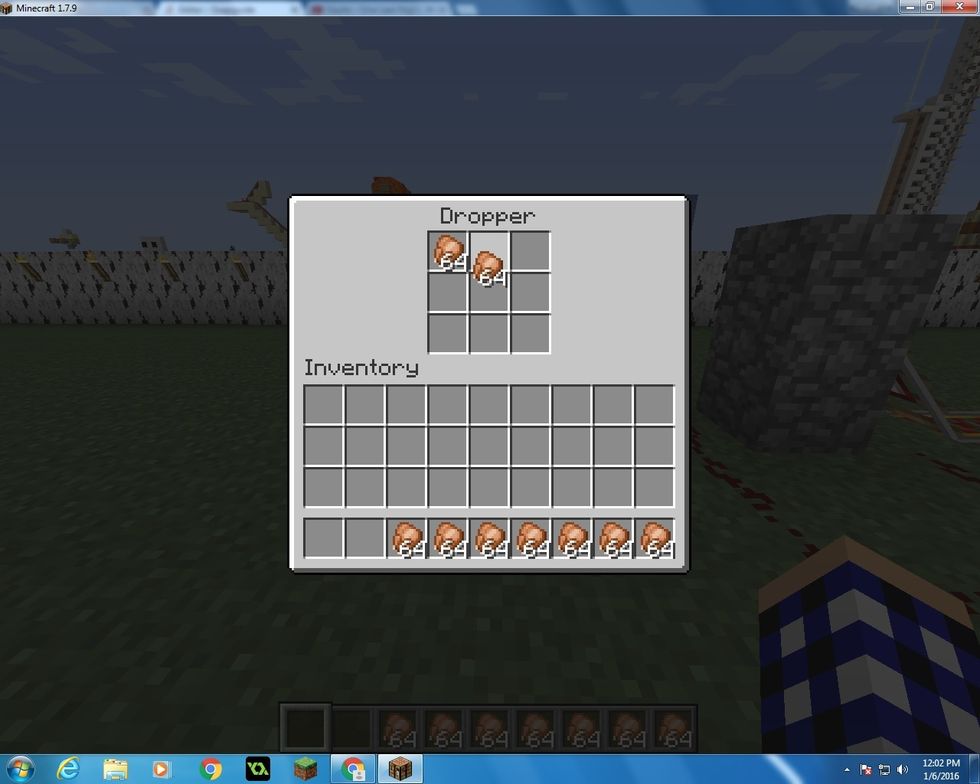 Then you can fill up your dropper with whatever you want! I just picked chicken for it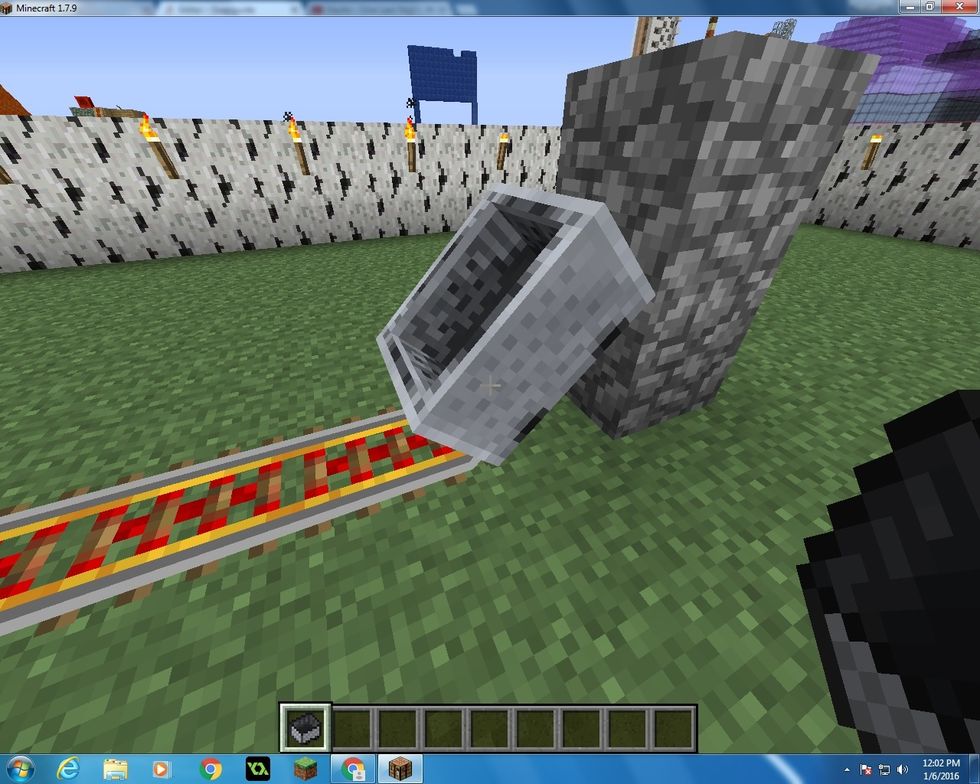 Next take your Minecart and place it on the Powered Rails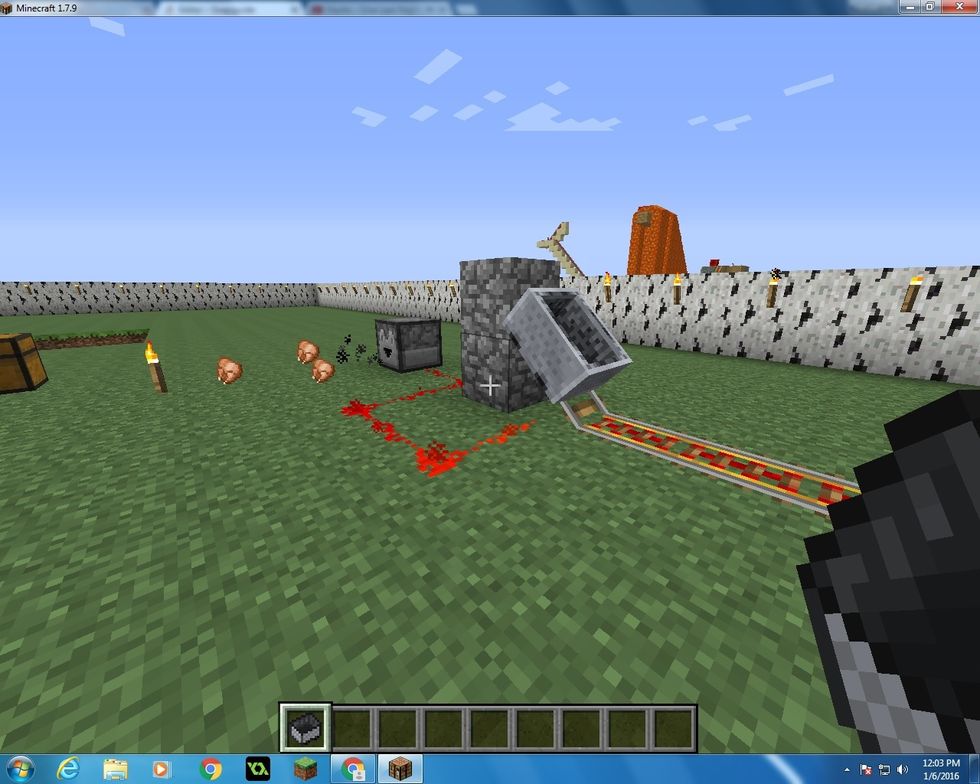 Last of all, your Minecart will hit the Detector Rail which will signal the Redstone to make the Dropper spit out what is has in it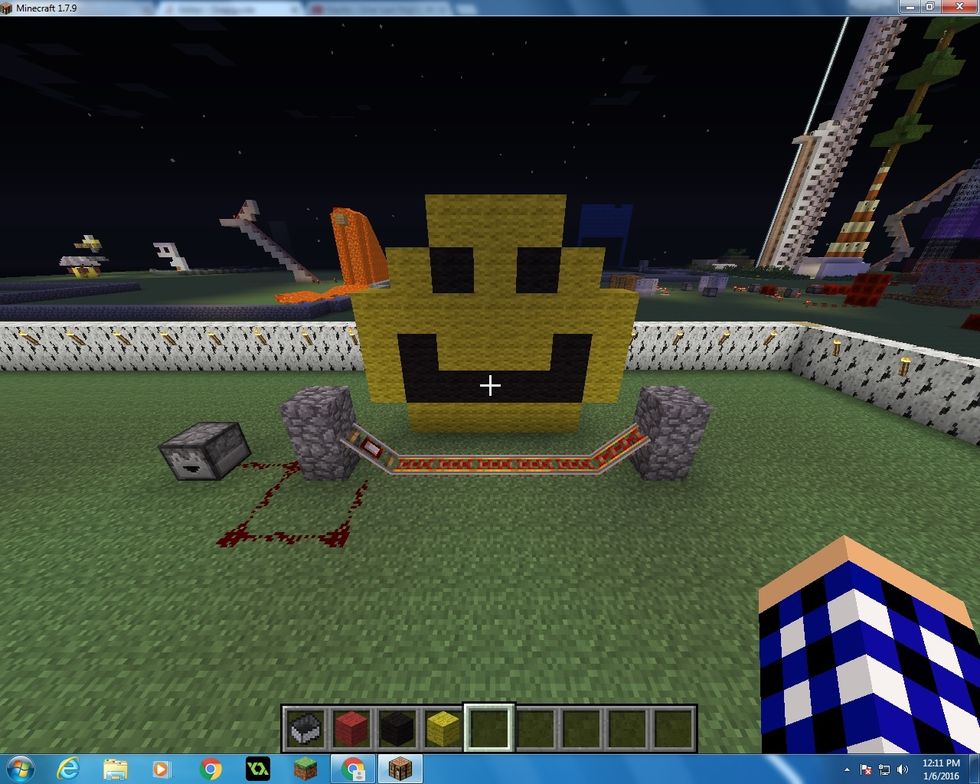 Enjoy your Automatic Redstone Dropper! :)
7.0 Powered Rails
4.0 Cobblestone
1.0 Redstone Torch
2.0 Detector Rails
7.0 Redstone
1.0 Dropper
Unlimited Object To Put in the Dropper
Unlimited Minecarts
Sophie Beneventine
Hi there! Please follow and check out my guides! I mostly make minecraft guides and some food guides once in a while! Enjoy!