Ok, I'm cheating here - I'm using actual Cuban rum! But if you don't have access to the real thing you can use another good quality white rum. This recipe is direct from the island too!
178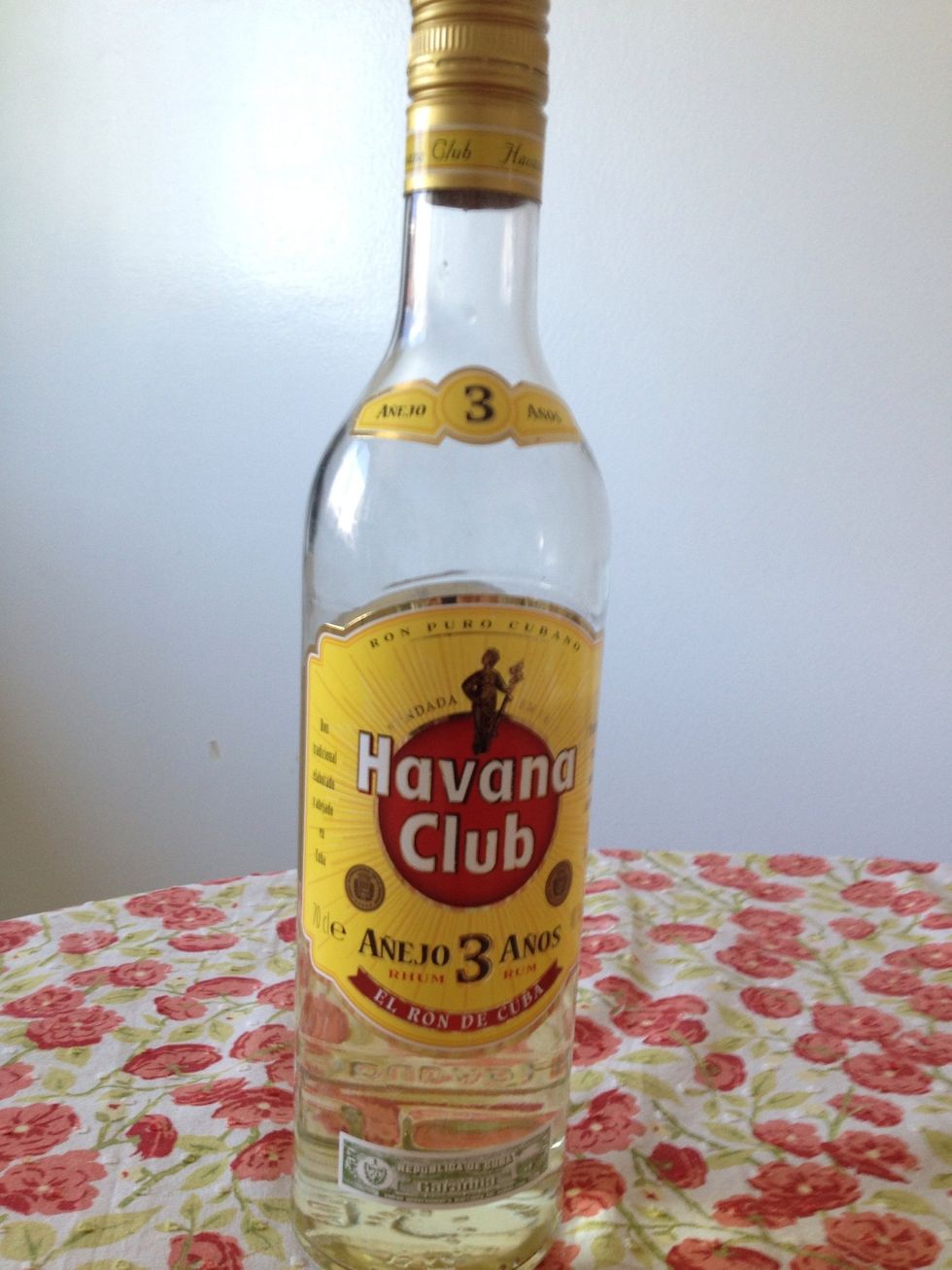 This is the authentic Havana Club Rum, first made in Cuba in 1878. But for those of you living where you can't buy this, you can use a good quality white rum.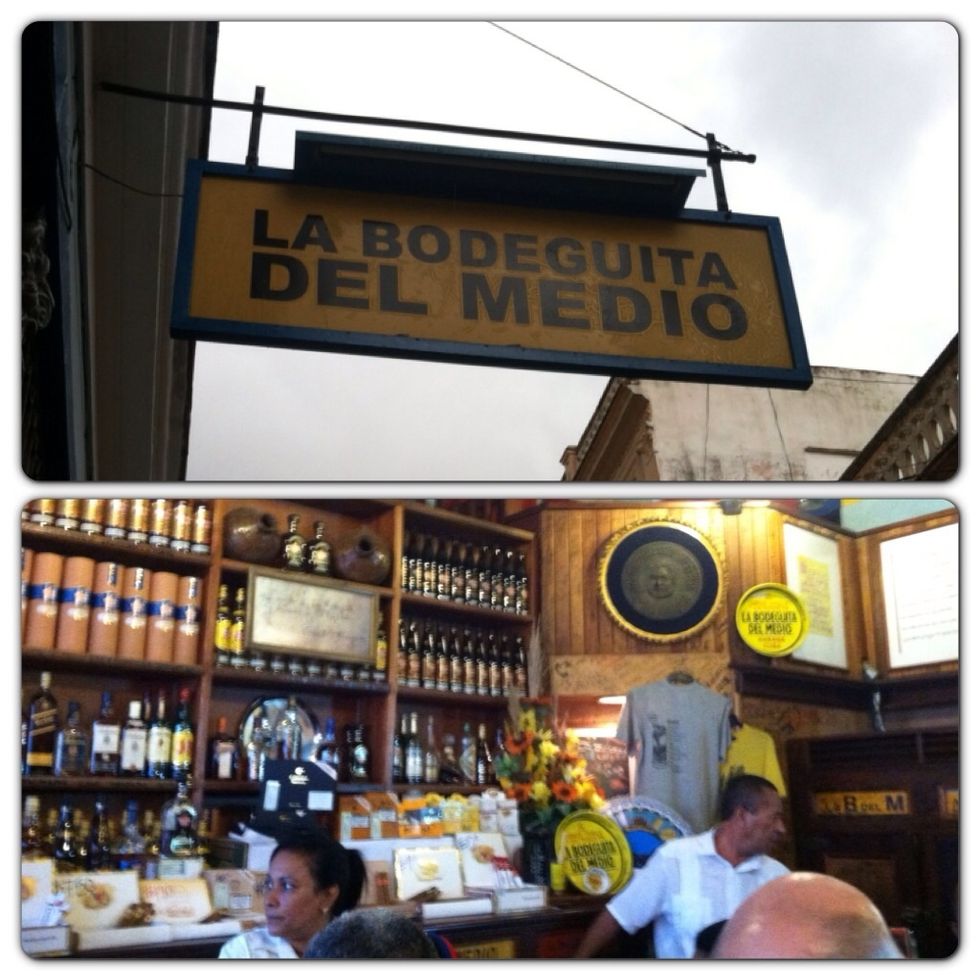 The Mojito was a favorite cocktail of author Ernest Hemingway when he used to hang out at the famous restaurant/bar in Old Havana, La Bodeguita del Medio. My daughter took these photos while in Cuba.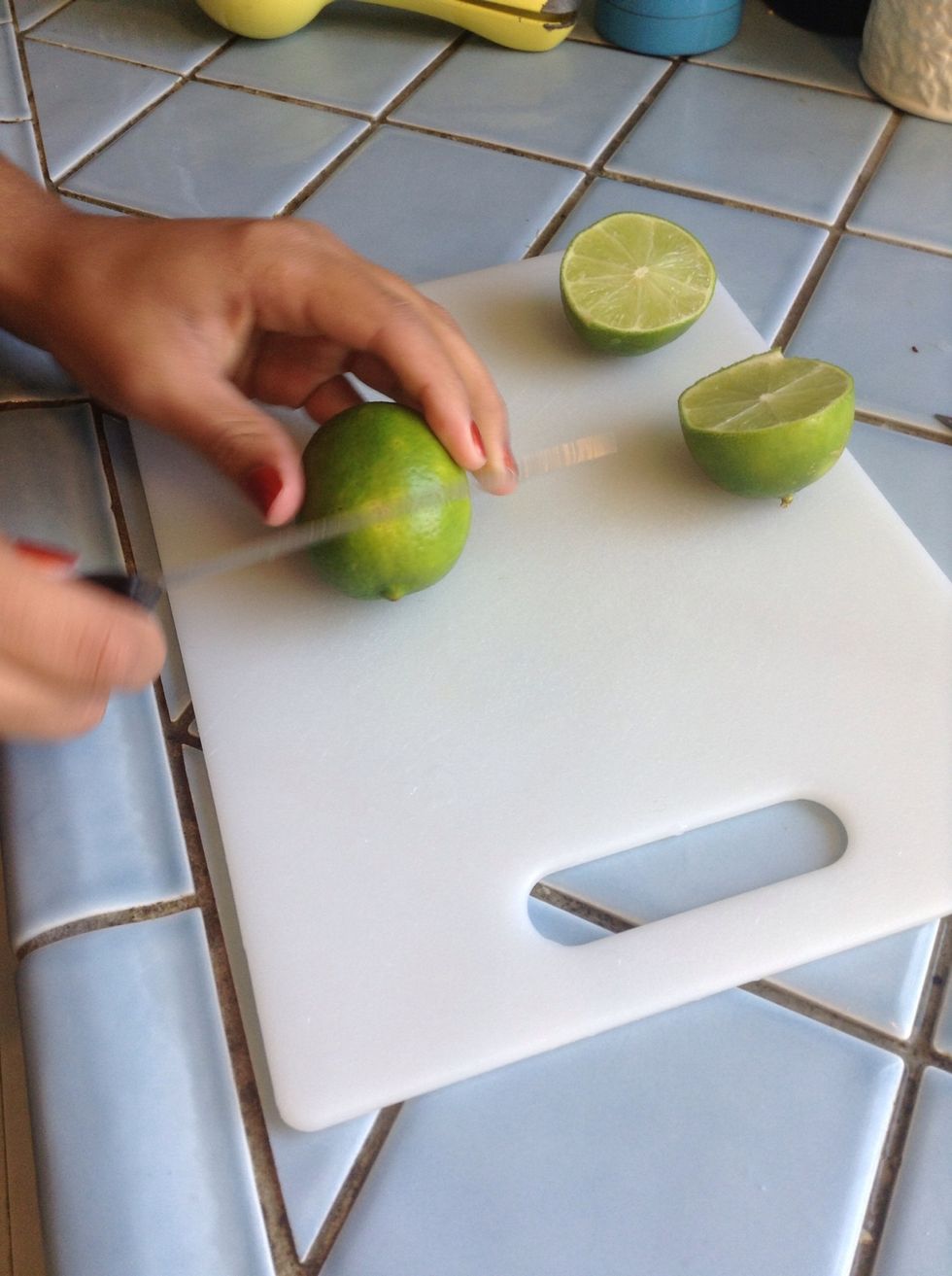 So let us begin. My daughter will demonstrate having been recently in Cuba where she practiced under the guidance of her aunt. Cut limes in half. We'll be using the juice of 1 lime per drink.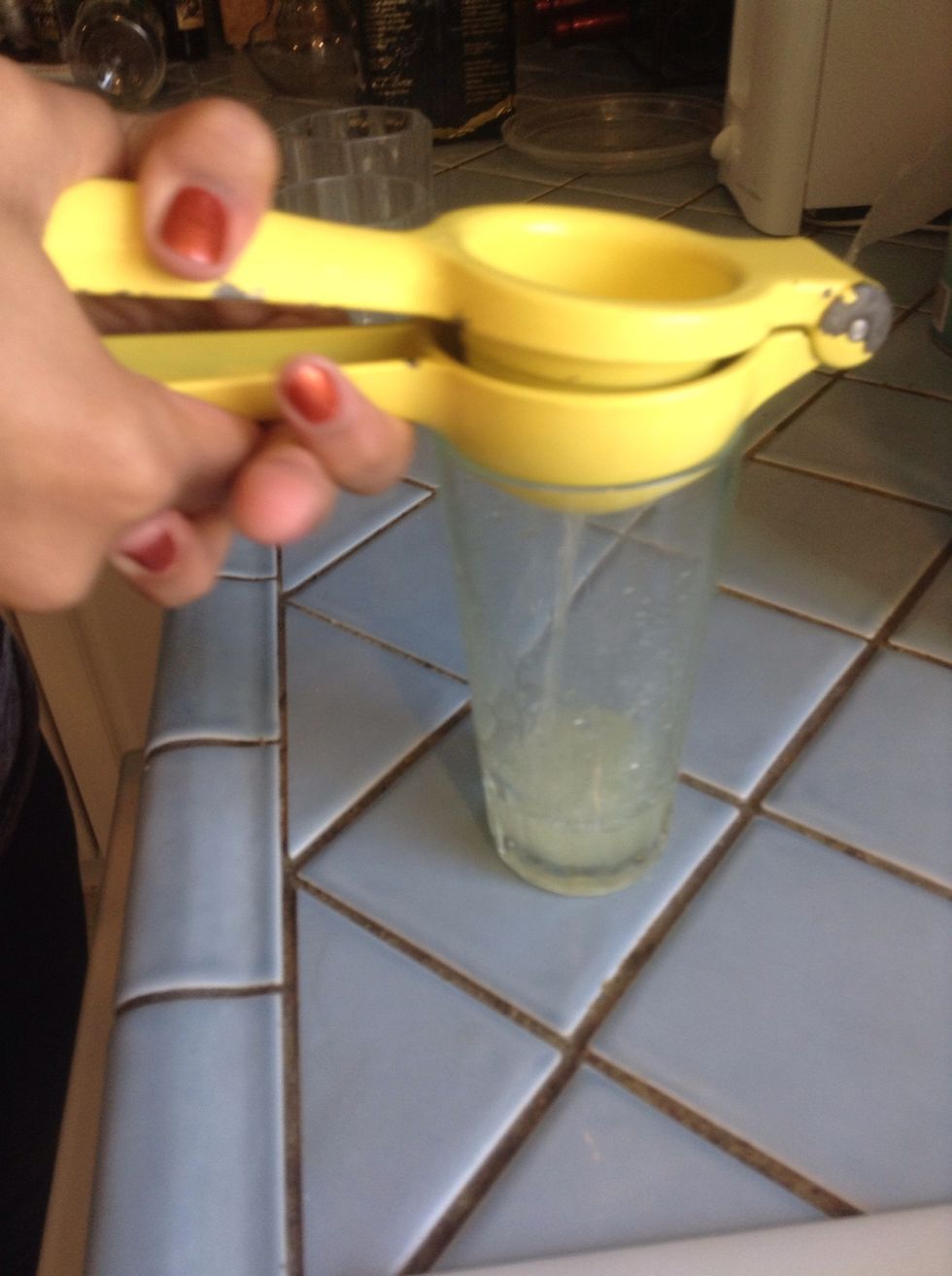 Squeeze the lime juice into a glass.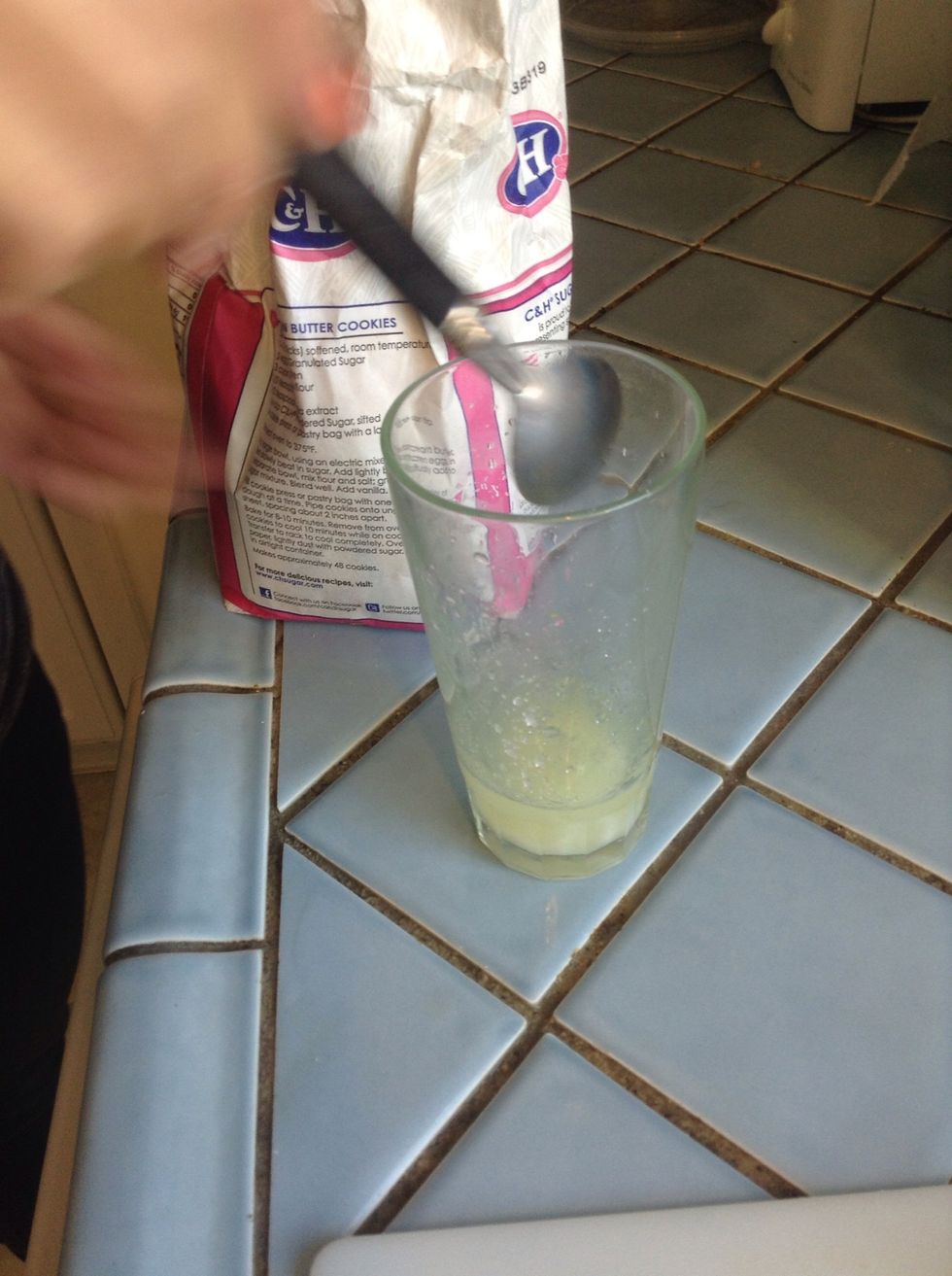 Add two heaping teaspoons of sugar.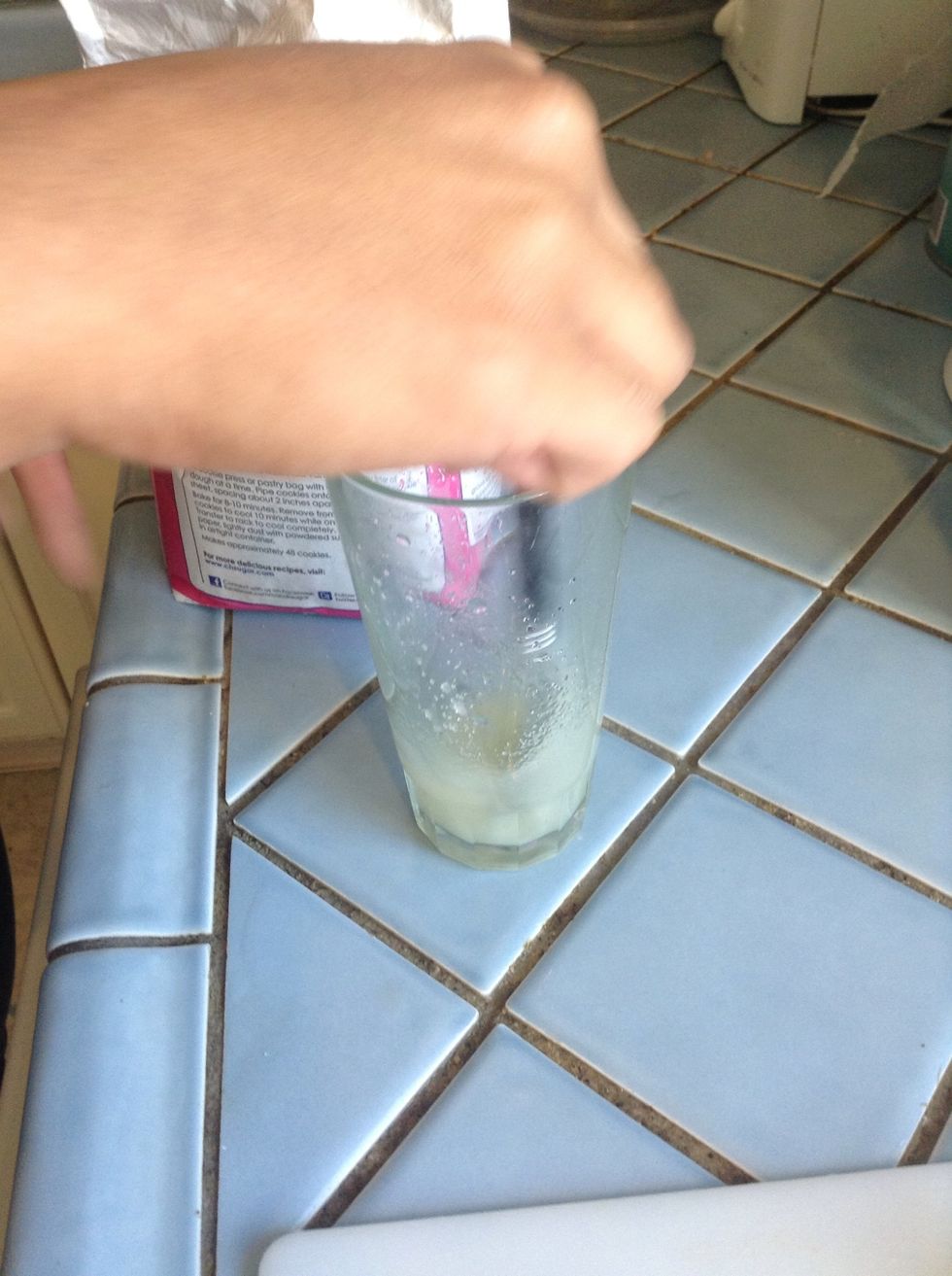 Mix well.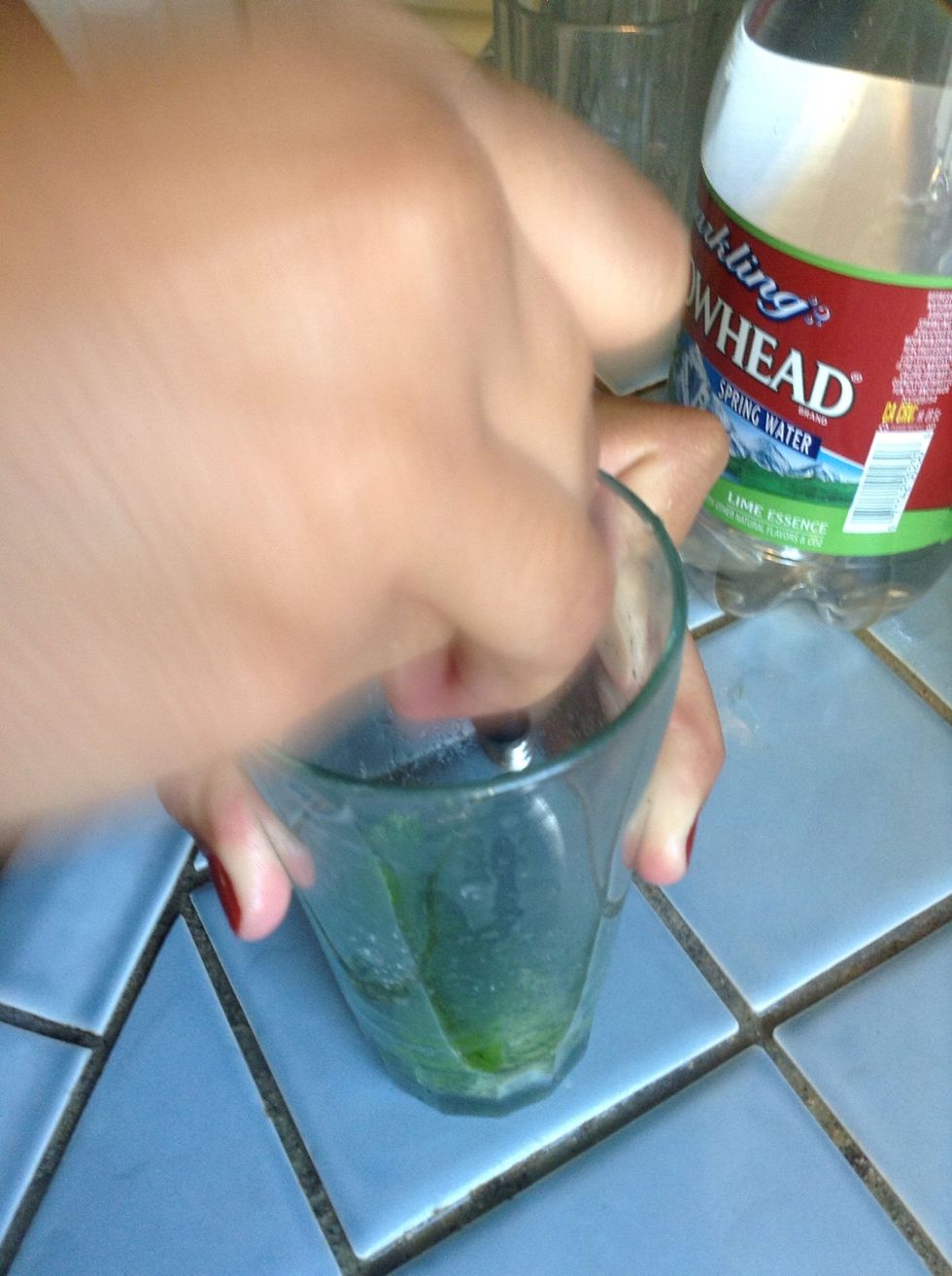 Put in the 2 springs of mint, stems and all. Muddle the leaves gently, just enough to release the mint's essential oils. DO NOT shred!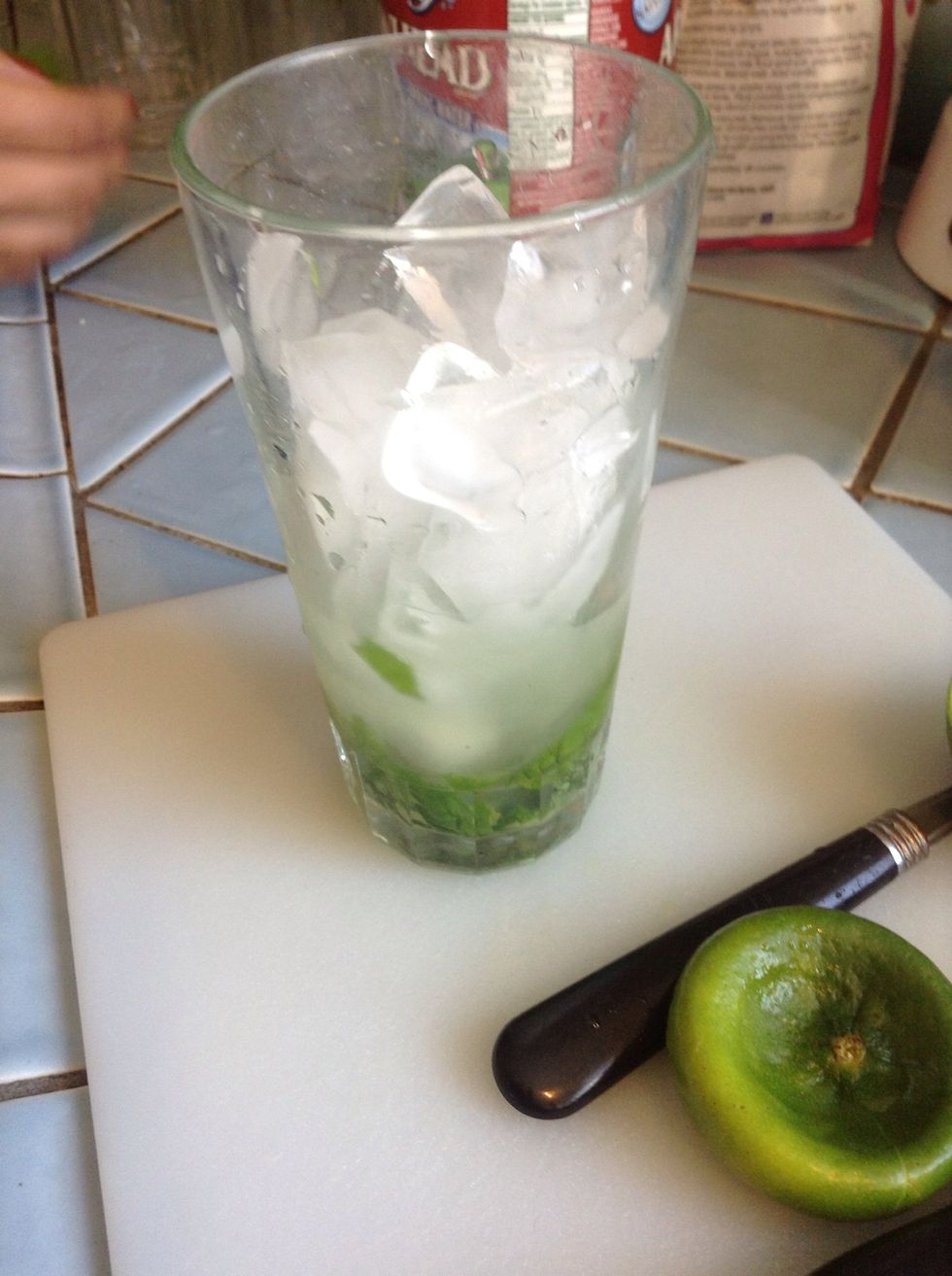 Put ice into the glass.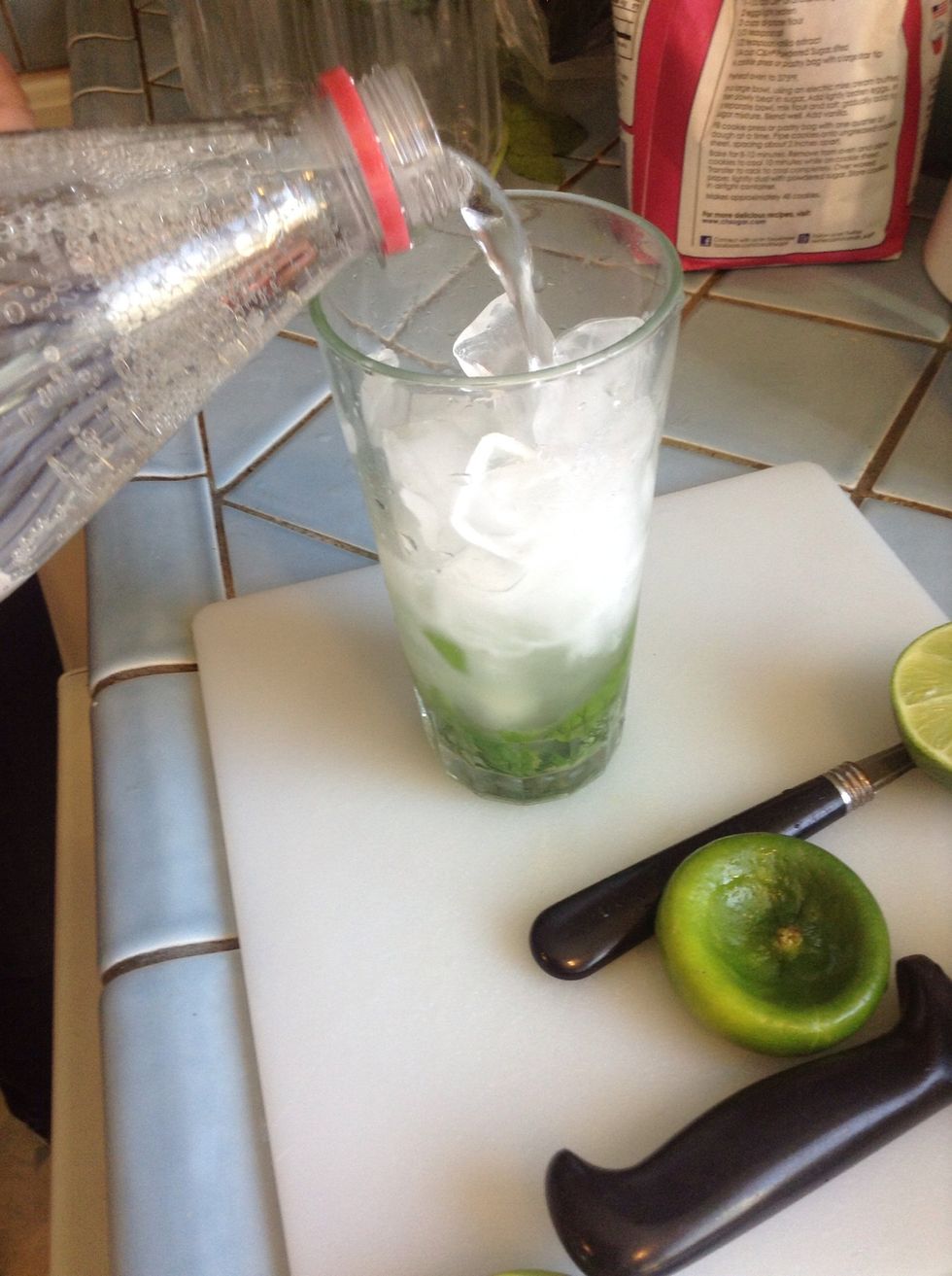 Add sparkling water - fill glass about 2/3 full.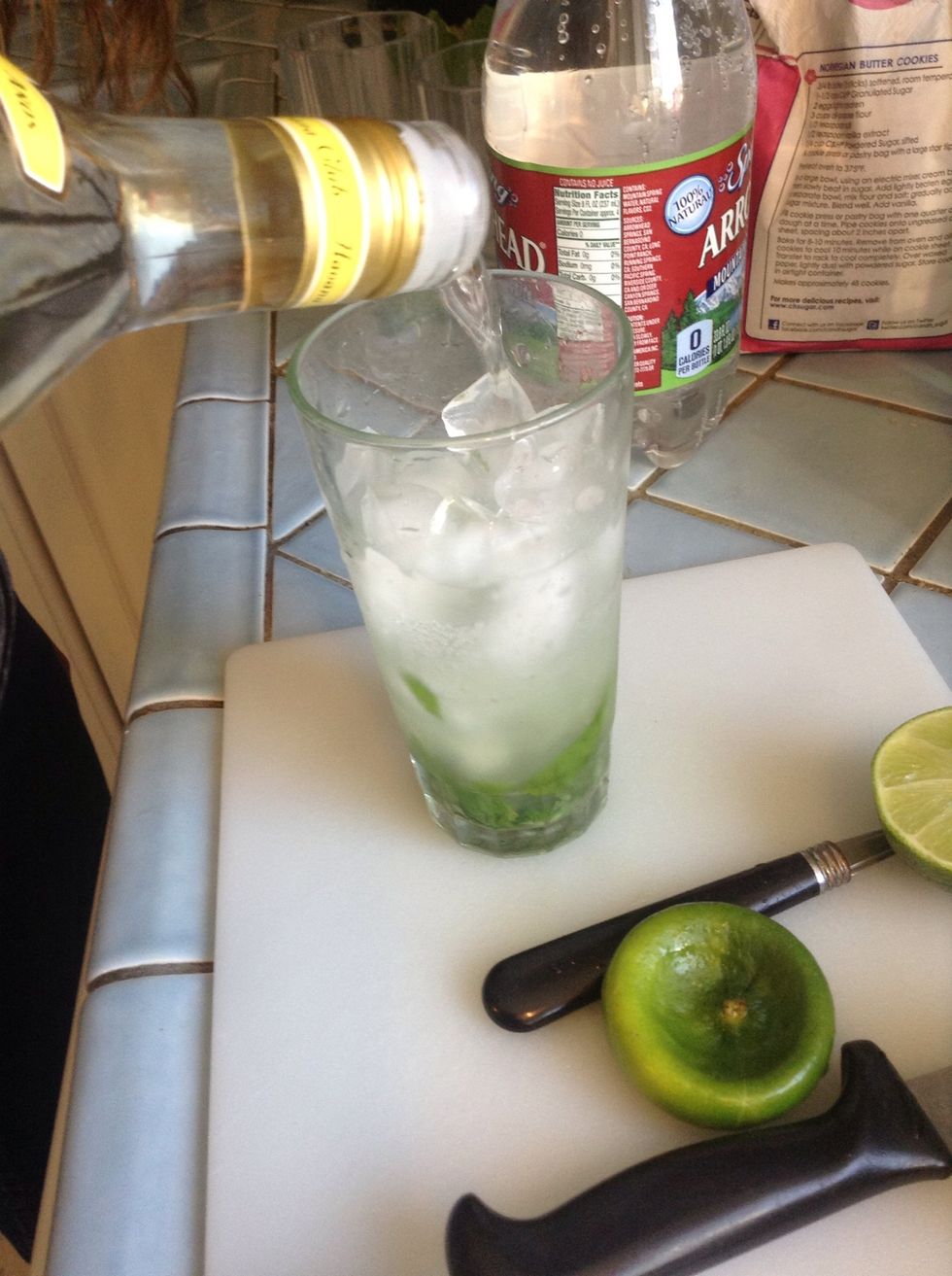 Now add the rum - we doing this about 2 parts sparkling water to 1 part rum. Start with about 1.5 oz. rum and increase depending on how strong you want your mojito.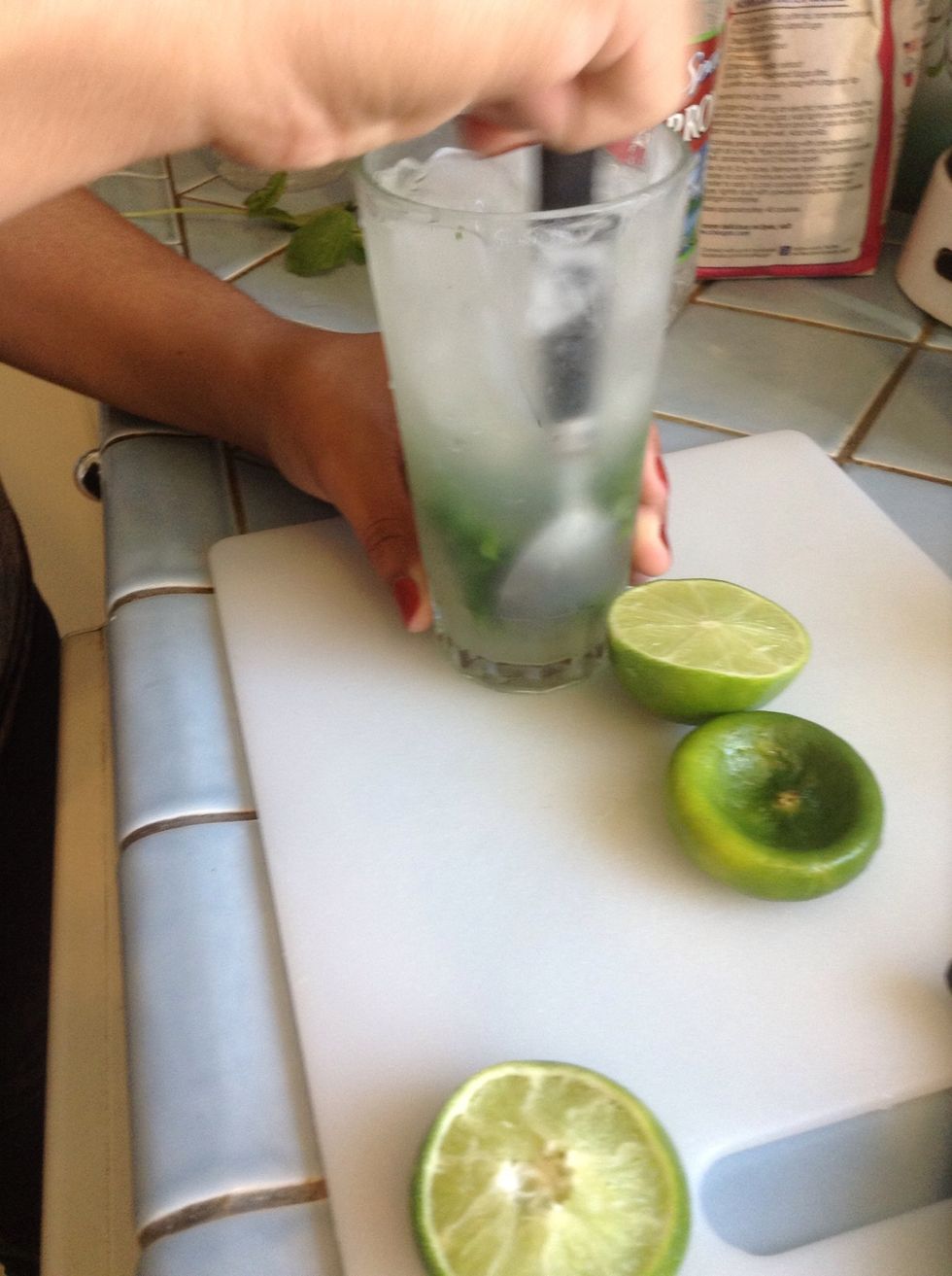 Mix well. Turn on the salsa music and get ready to par-tay! 💃💃💃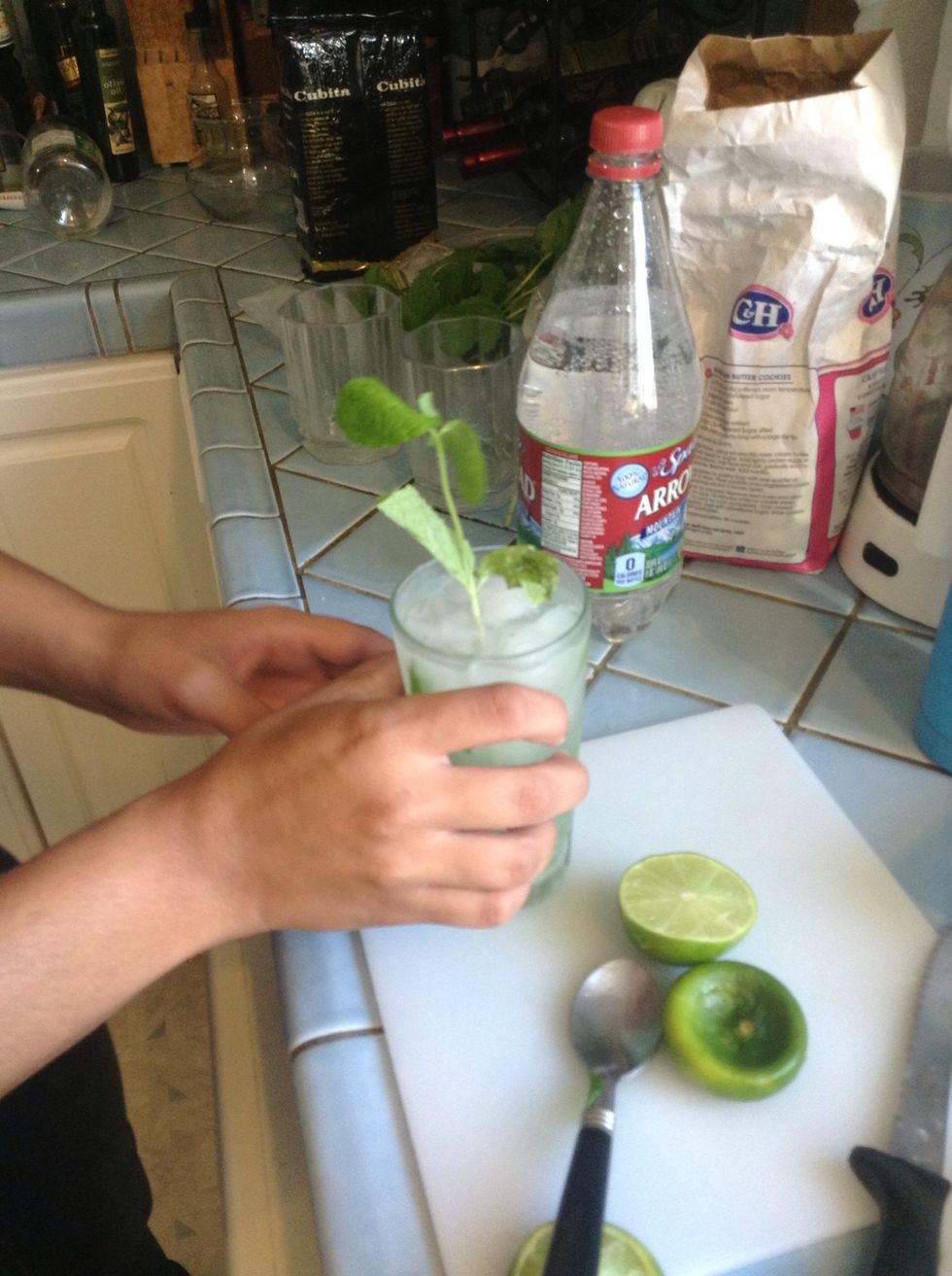 Garnish with a sprig of mint.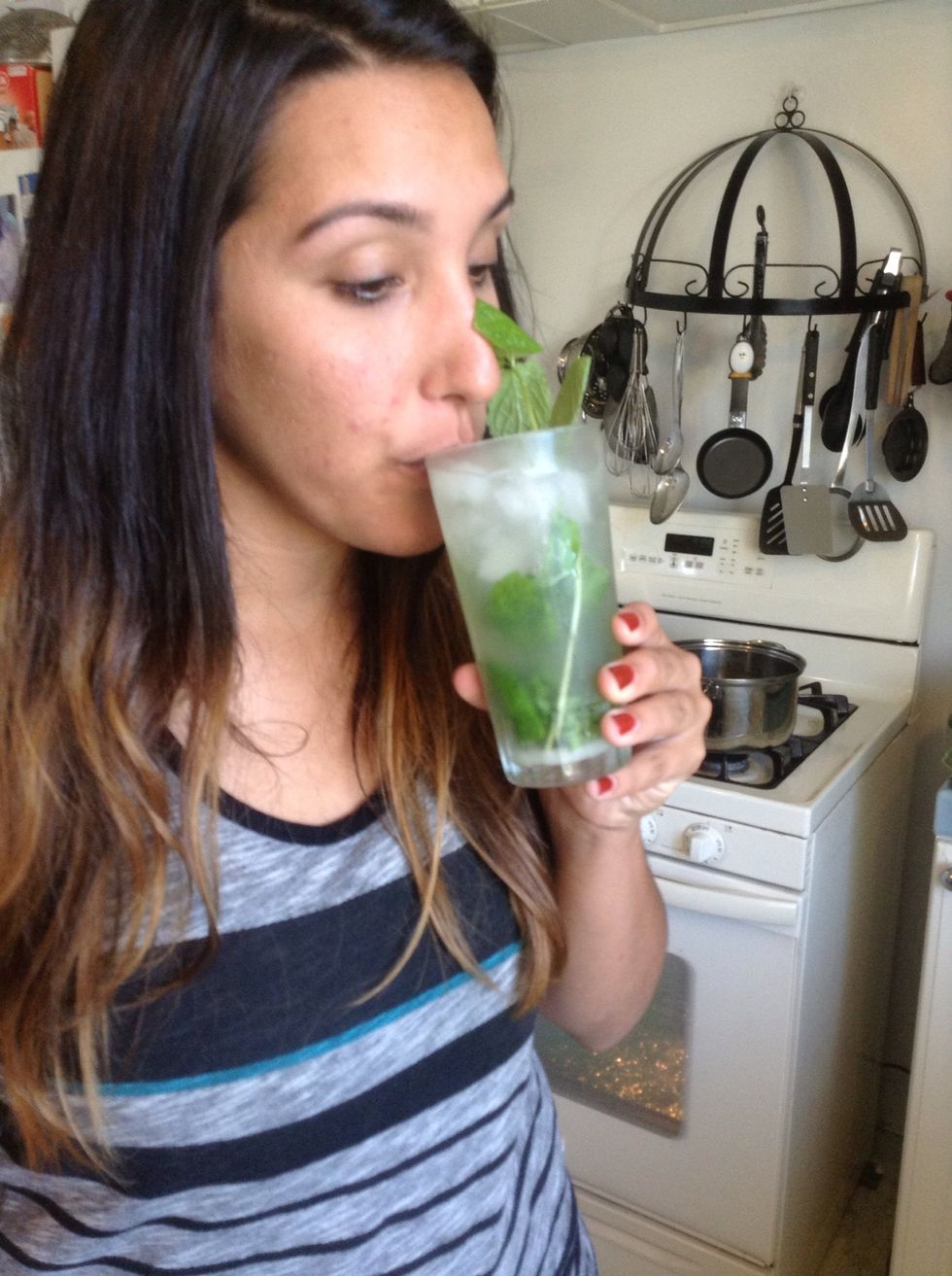 Now taste! That's my daughter/bartender who perfected her mojito-making skills during a recent visit to see her Cuban relatives on the island. You can use a straw if you have one. We didn't...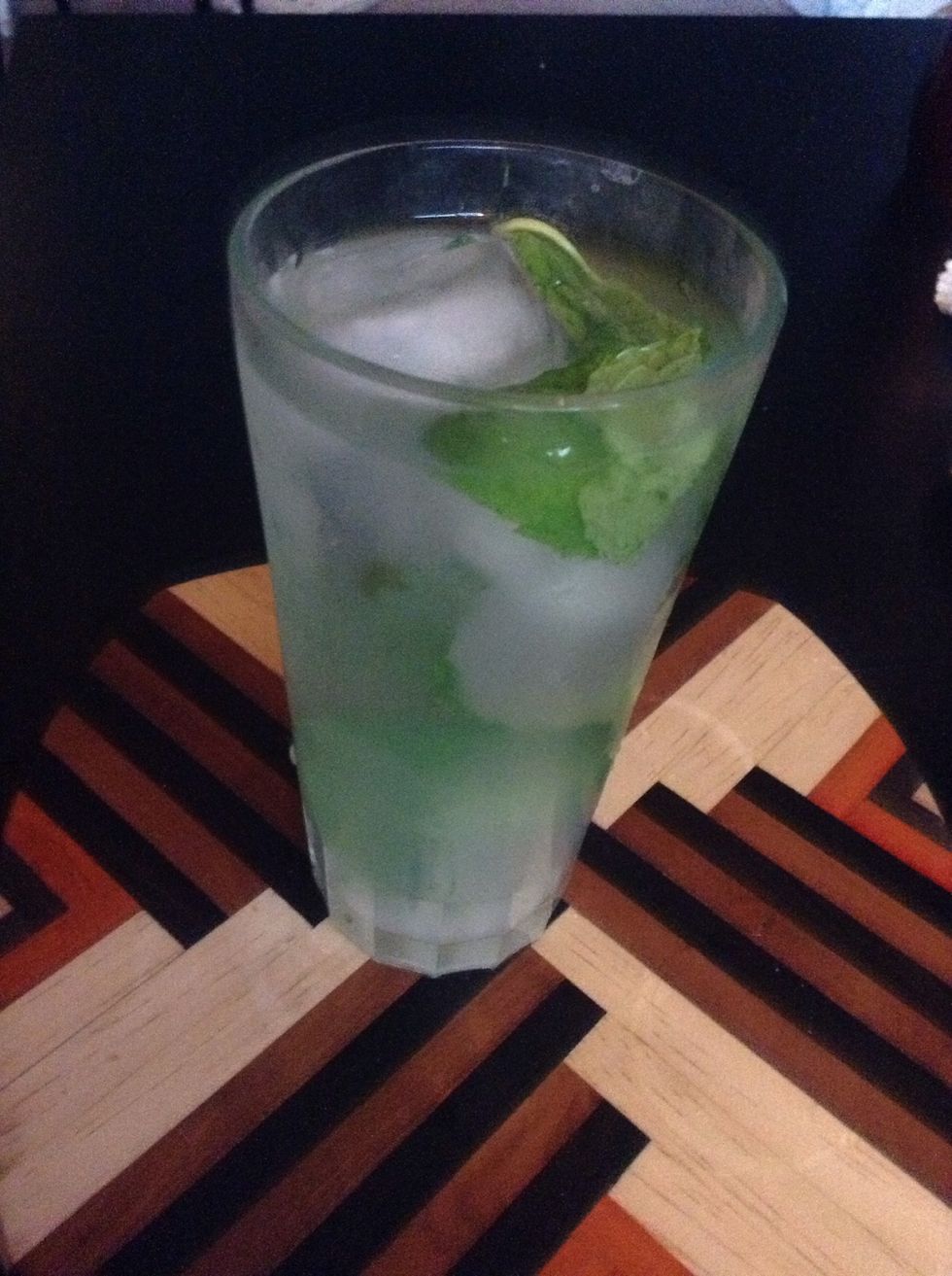 Yum! So there you have it! Delicious and easy to make! Enjoy! And be sure to follow me for more great recipes, crafts and lifestyle guides. Thanks!
2.0 Sprigs Mint (Yerba Buena)
2.0tsp Sugar
Lime Juice from 1 lime
1/2oz Rum (more or less)
Ice Cubes
Sparking Water
Felicia Gustin
I love to create! All kinds of things. Food, crafts, jewelry, art, photos, theater, events, history, social justice. My proudest creation is my daughter!