A mother sauce is a basic sauce the you can add several ingredients to to make other sauces .
280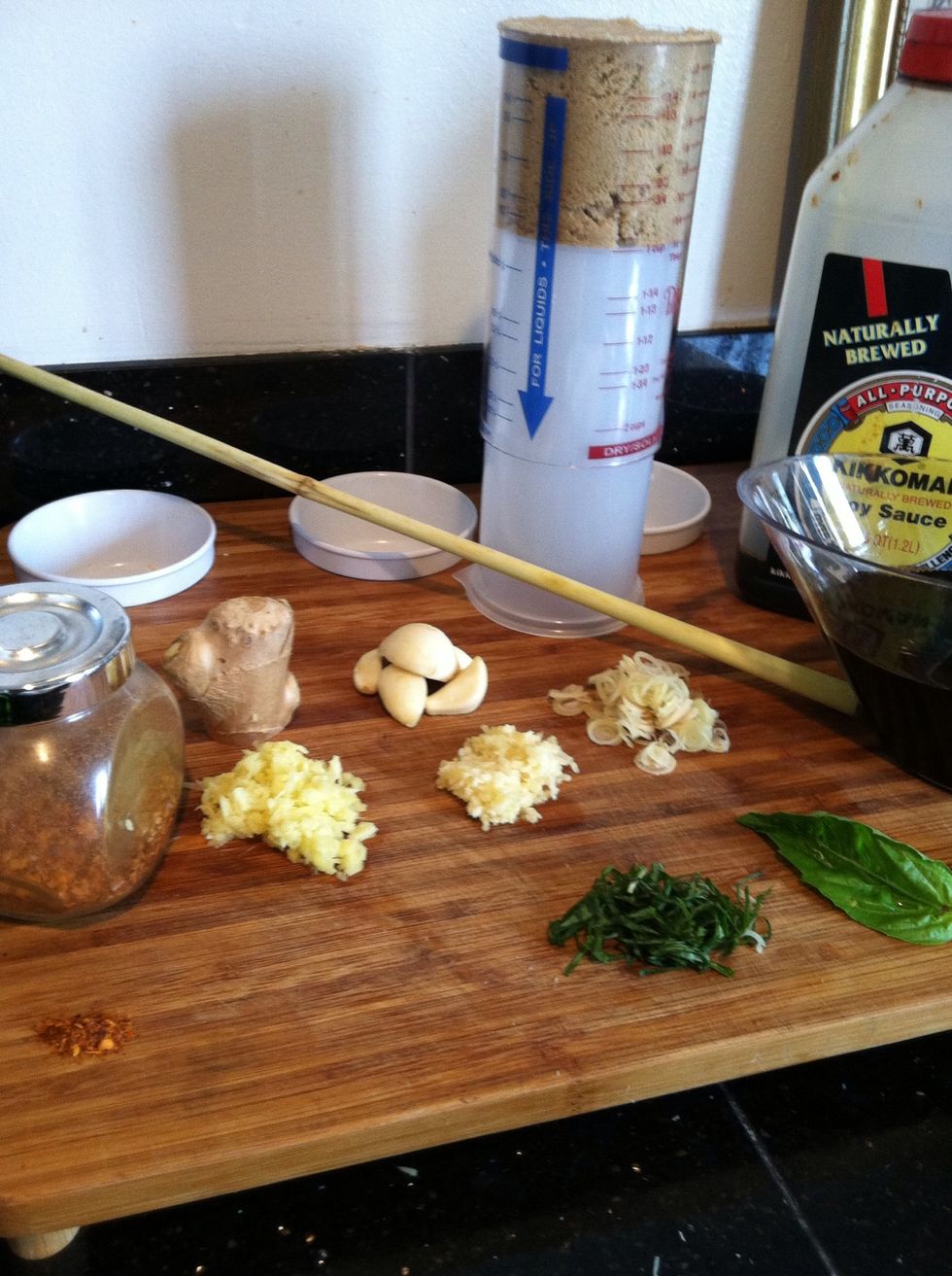 Prepare all ingredients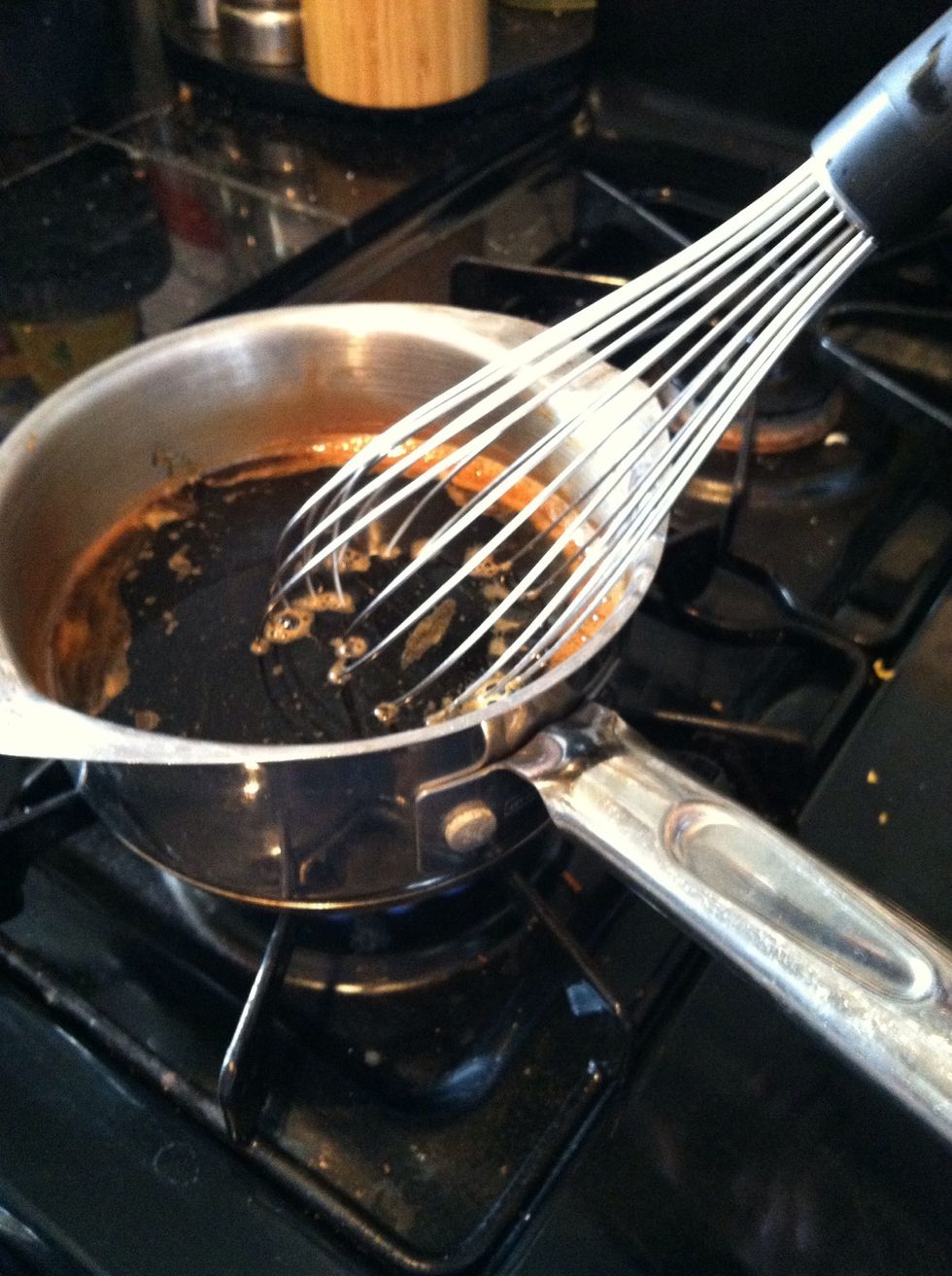 Place soy sauce and sugar in saucepan on med low till sugar dissolves.
Once sugar dissolves add ginger, garlic and lemongrass. Simmer until sauce reduces by 1/4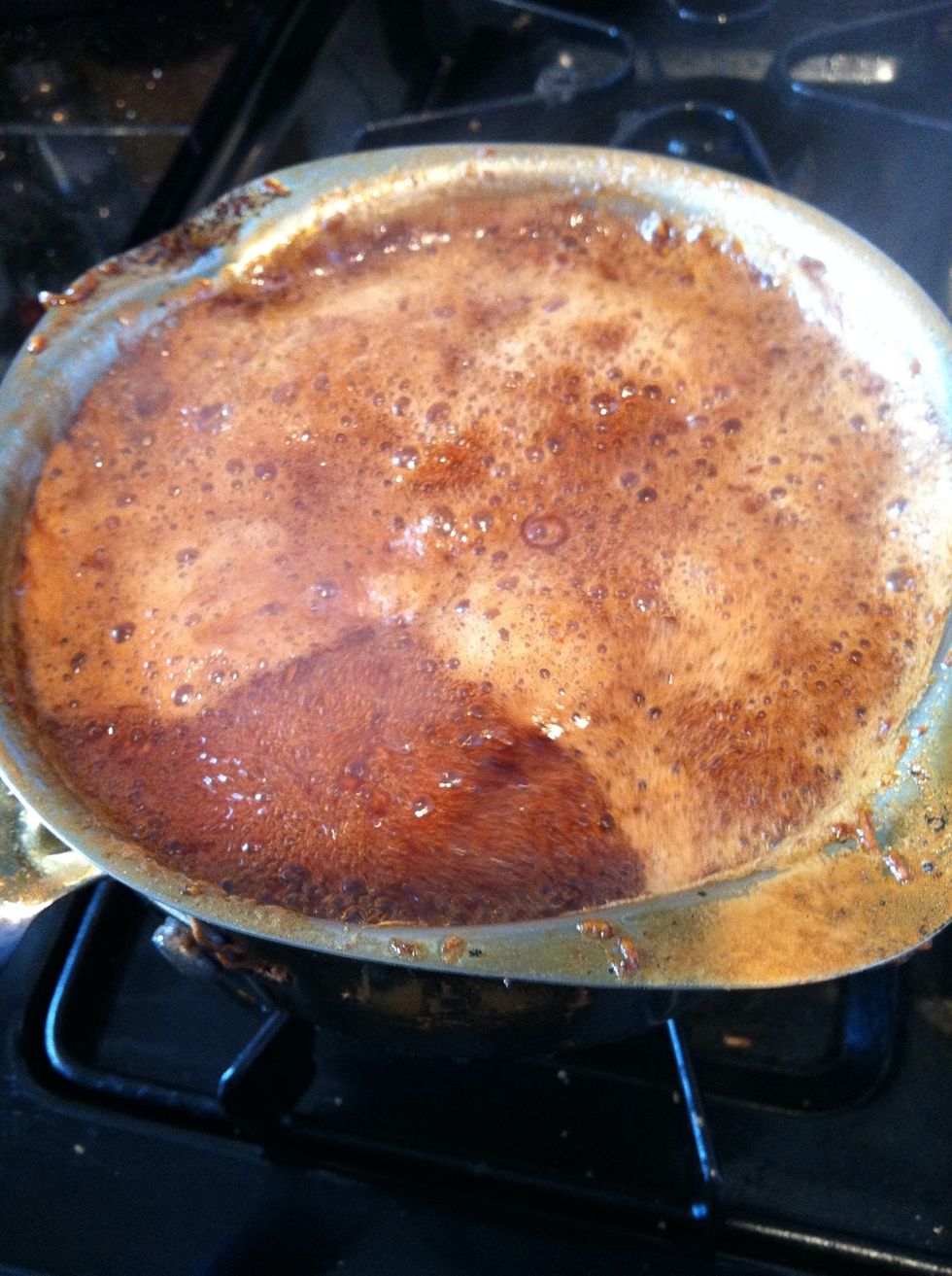 Be careful because the sauce will boil over if u don't watch it. Mine did :(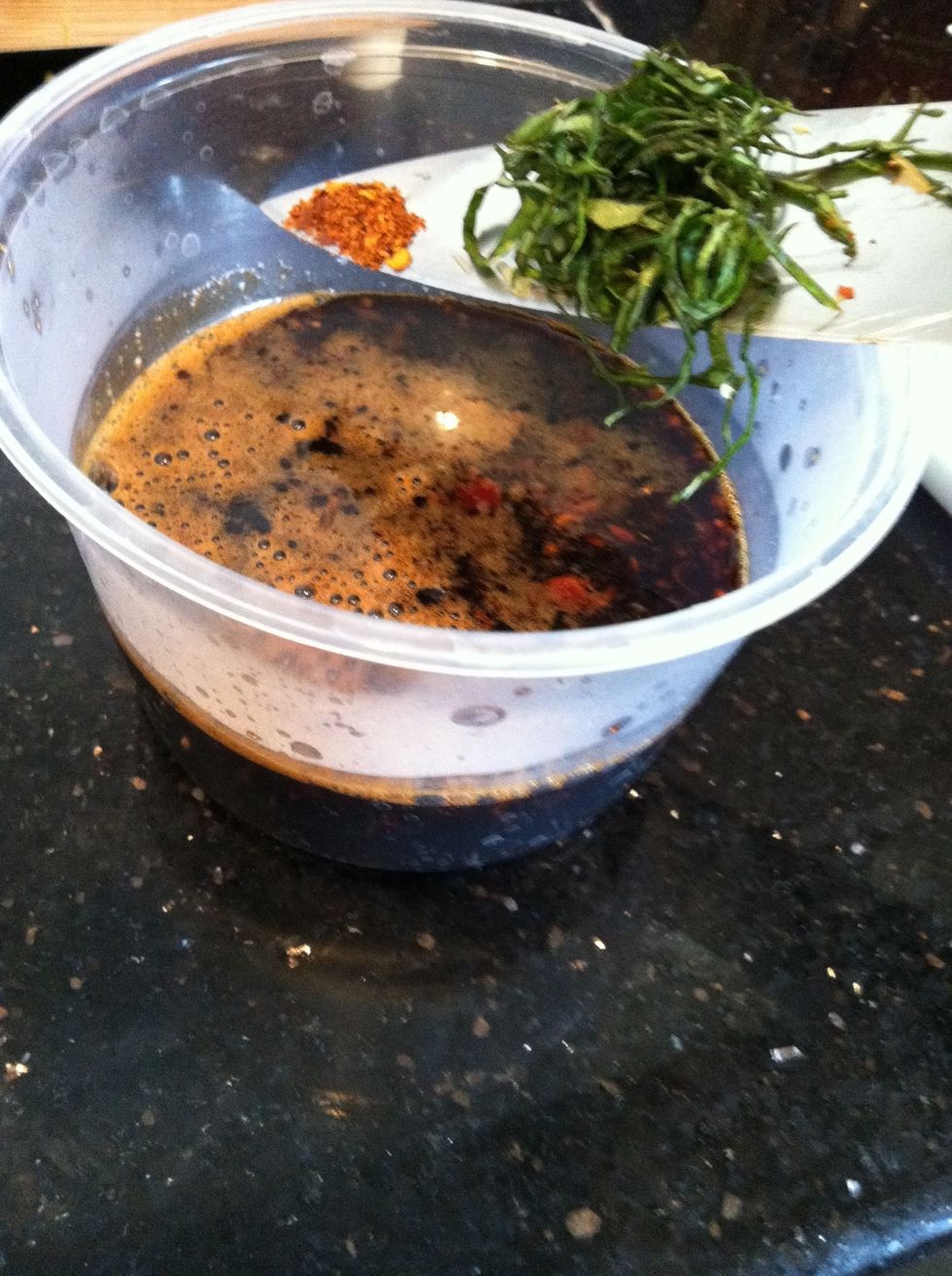 Pour into container and add chili flakes, basil and enjoy . You can use as a marinade, in a stir fry or as a dipping sauce.
1c soy sauce
1c brown sugar
1 Tbs minced garlic
1Tbs minced ginger
1Tbs lemon grass sliced thin
1/2 tsp chili flakes
1Tbs Thai basil minced