Make an Artisan Sweet Potato TRISCUIT Cracker Bite
13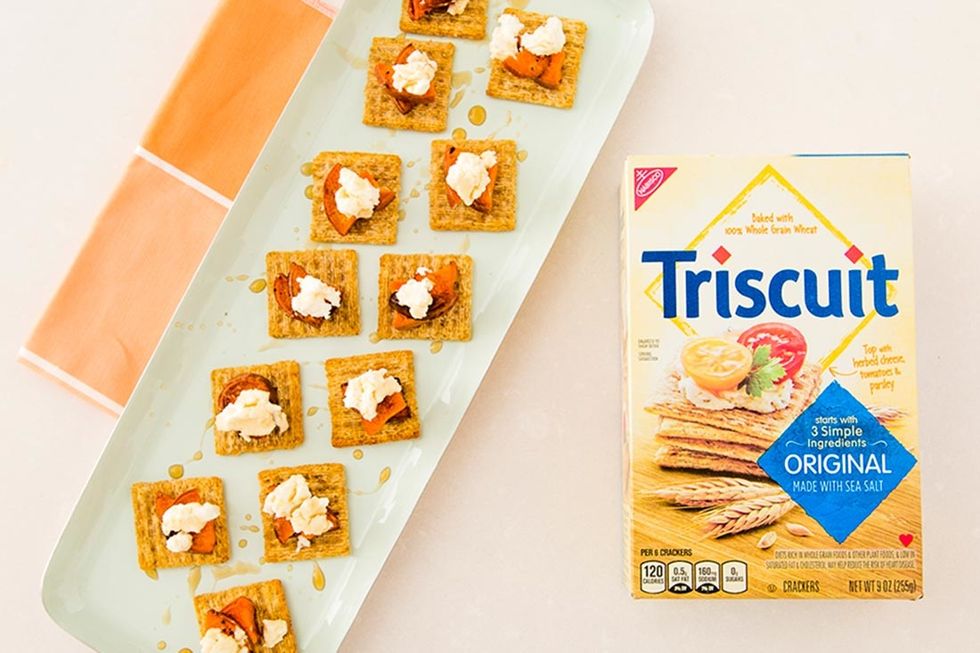 With the maker movement in full swing, we've seen some incredible people fearlessly putting their craft out there so we've teamed up with TRISCUIT to bring you another inspirational maker story.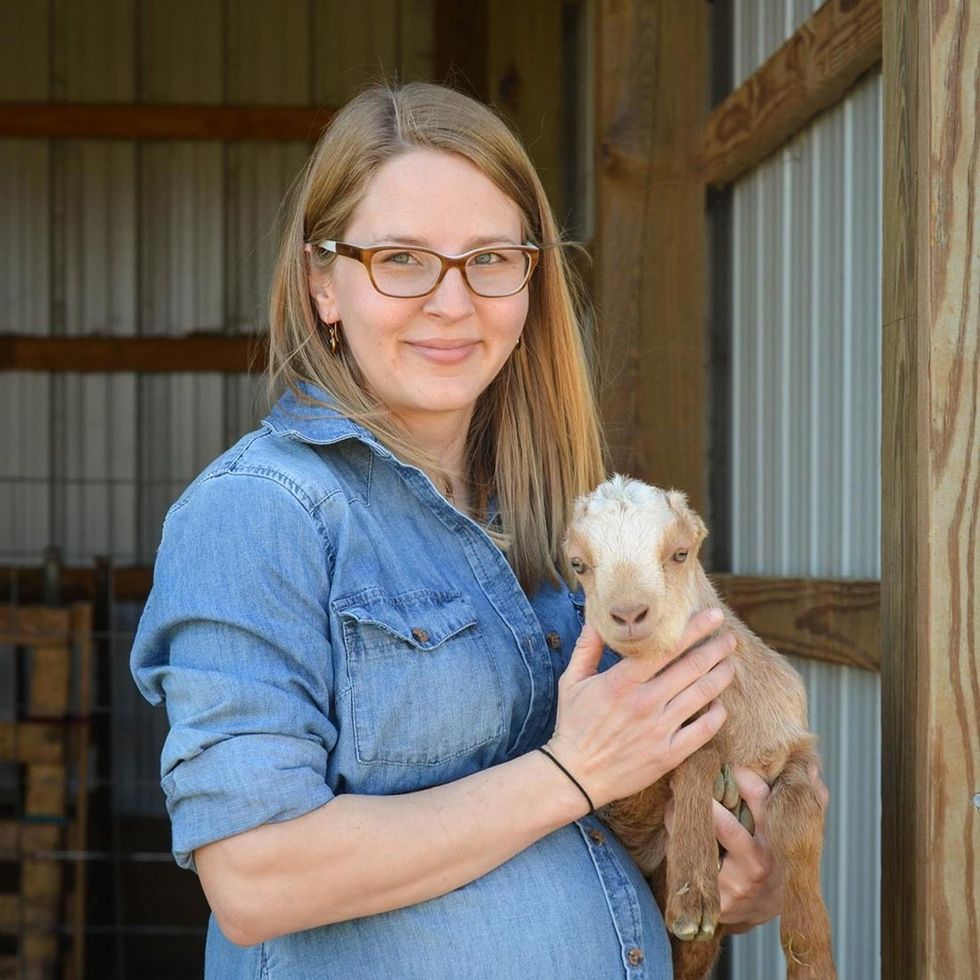 Emily Heizer Hall of Razzbourne Farms has mastered handmade goat cheese. We've found that TRISCUIT Crackers are the perfect base for gourmet ingredients, and goat cheese certainly makes that list.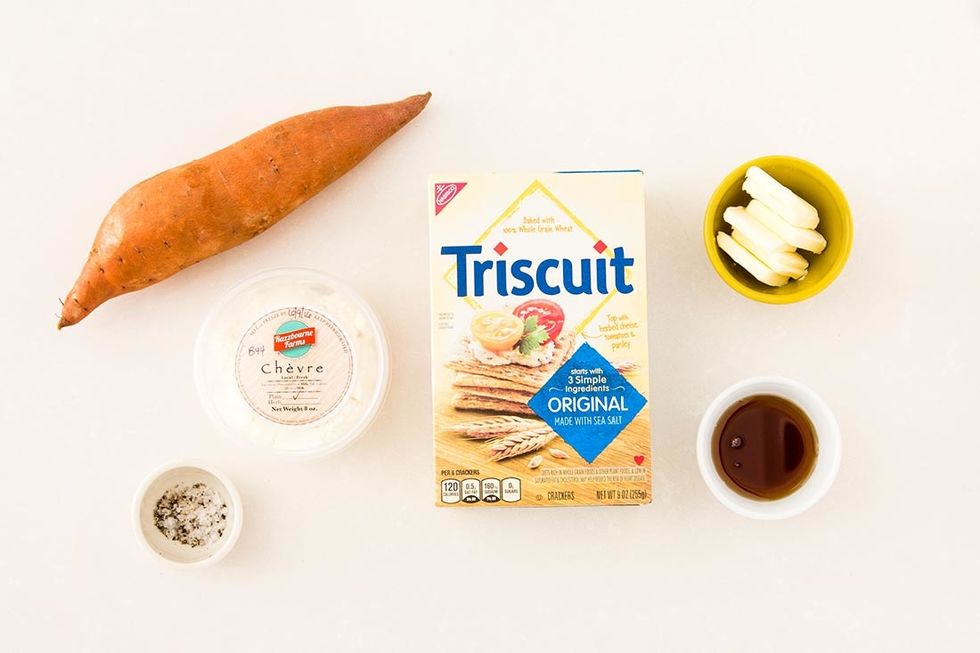 Gather your ingredients.
Slice your sweet potato into small pieces and spread them evenly on a baking sheet.
Add pads of butter.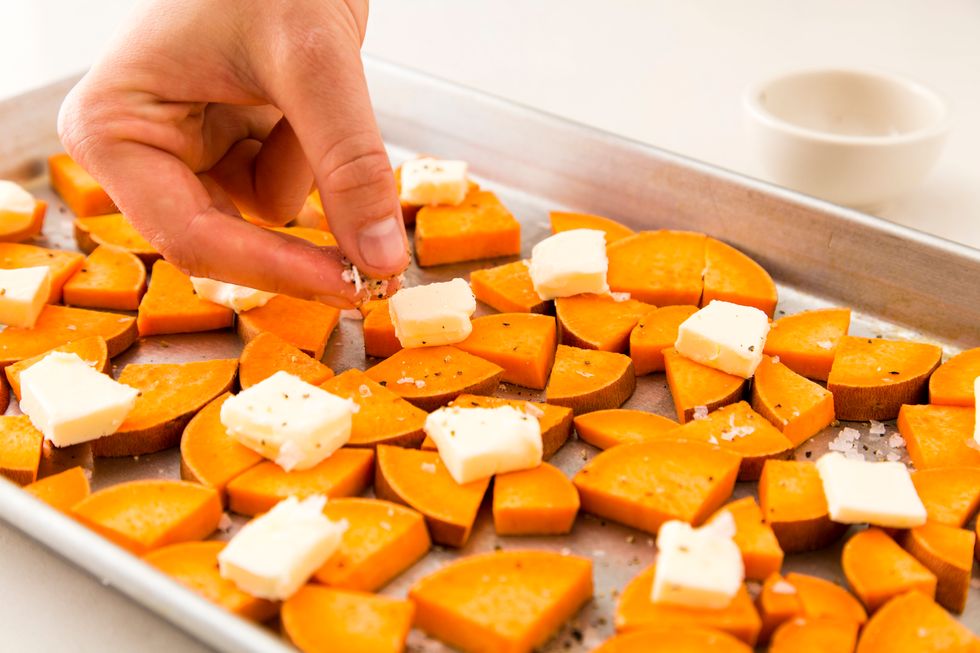 Dust with salt and pepper.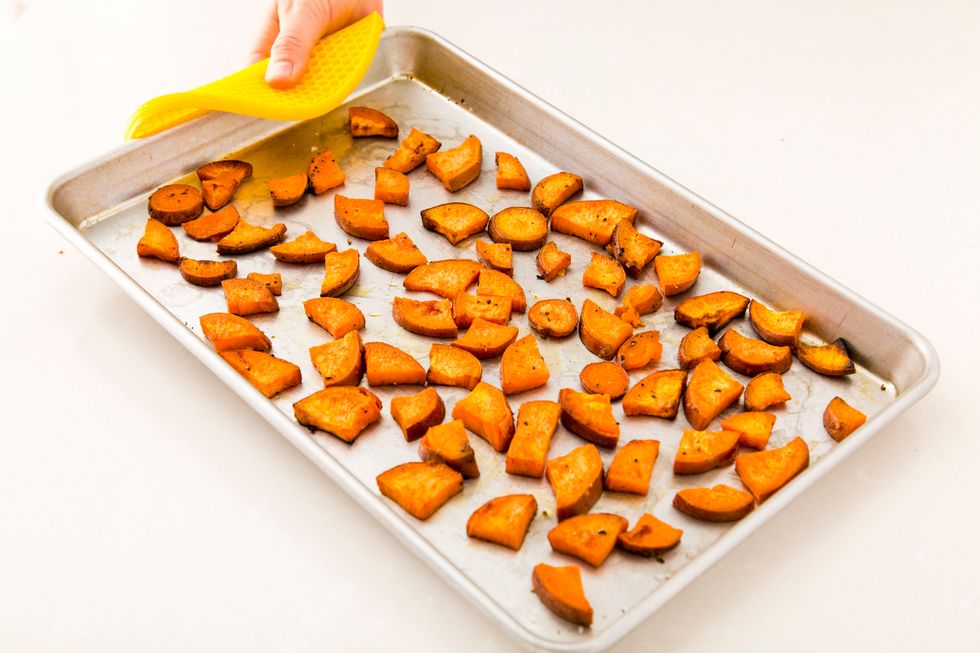 Bake in the oven for 30 minutes at 425 degrees Fahrenheit, turning the sweet potatoes halfway through.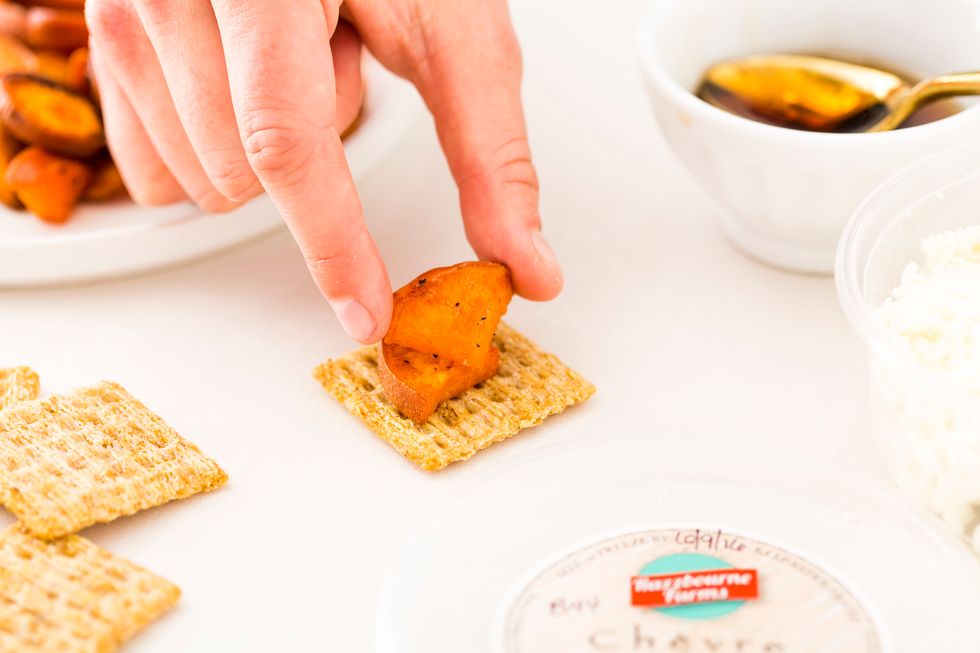 Once the sweet potatoes are cool to the touch, top your TRISCUIT Cracker with 2-3 pieces.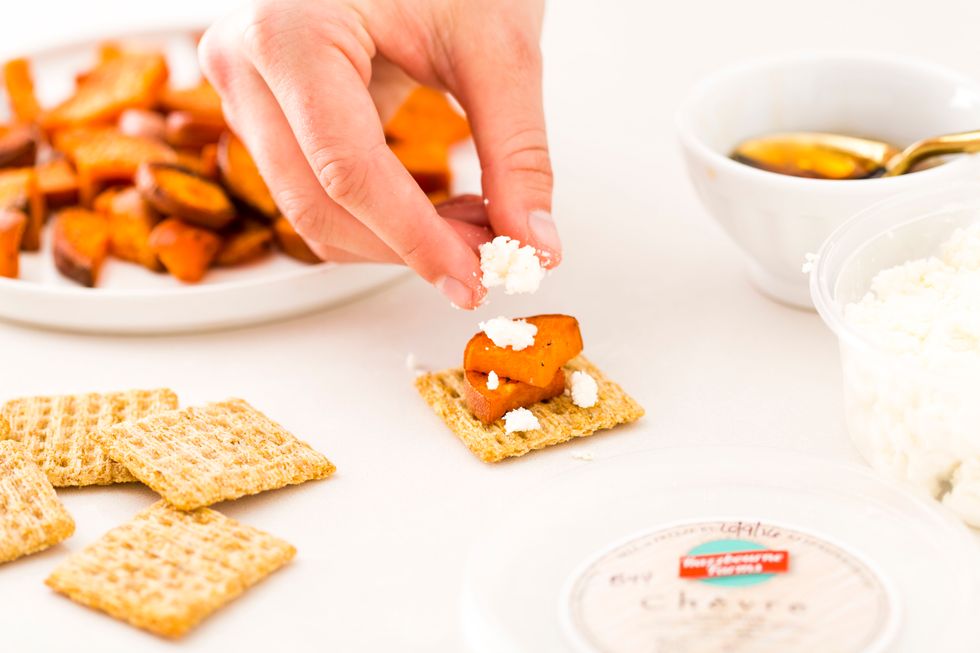 Crumble Razzbourne Farms goat cheese on top.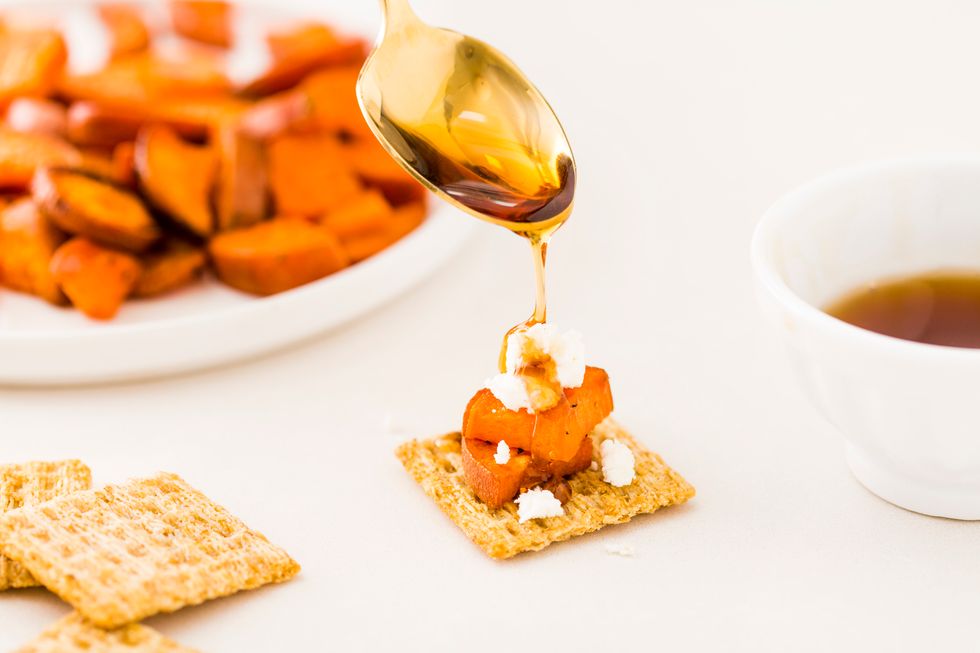 Drizzle with agave.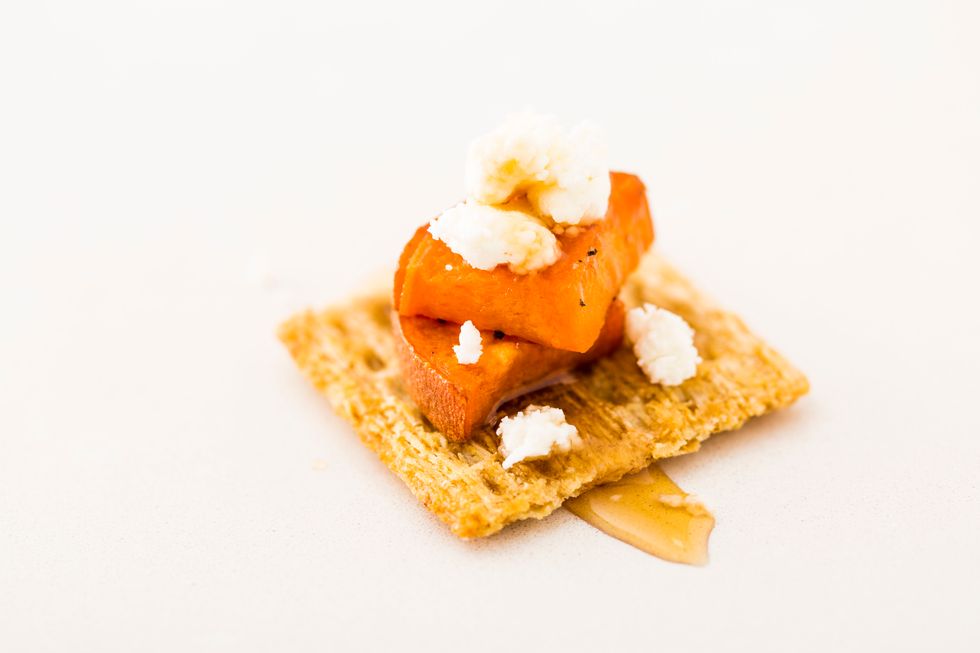 Sweet potato pie, meet your competition.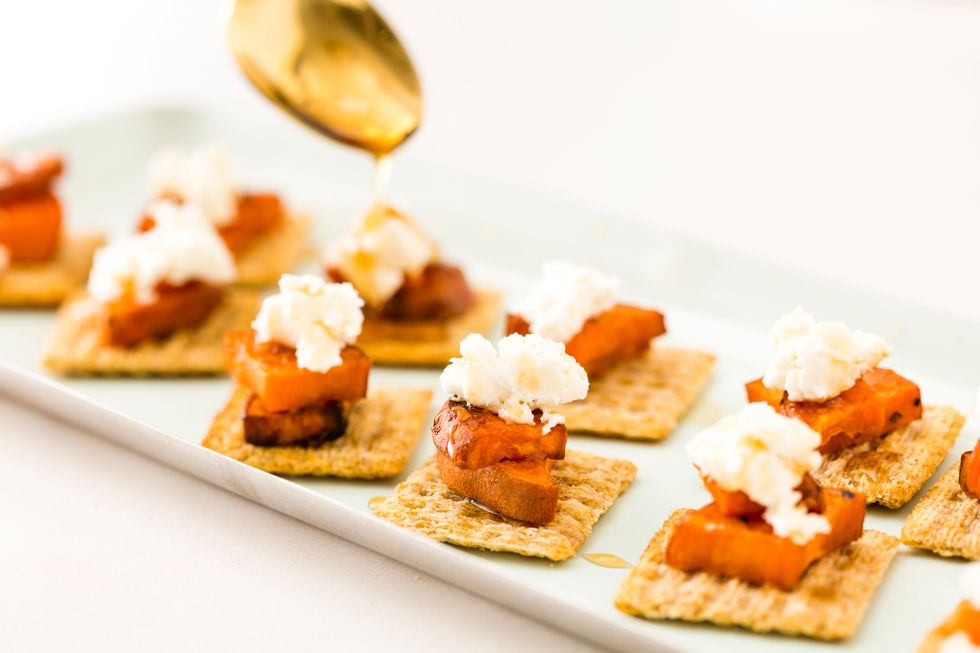 The salty flavor from the TRISCUIT Cracker plus the sweetness from the potato and agave plus the savory, creamy taste of the goat cheese is a huge win.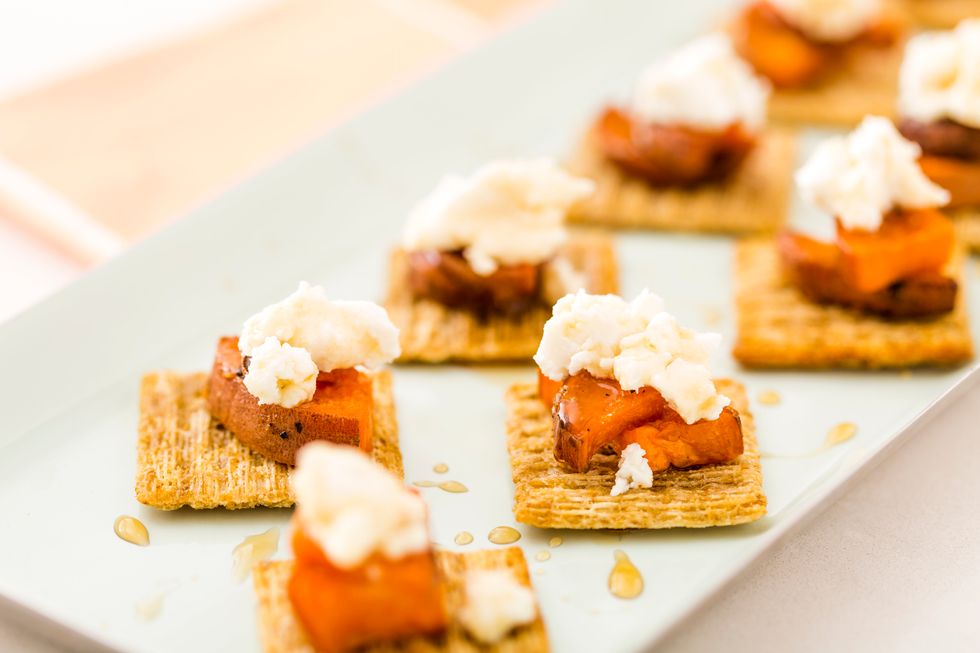 That's three tasty ingredients atop a TRISCUIT Cracker for a legit burst of flavor.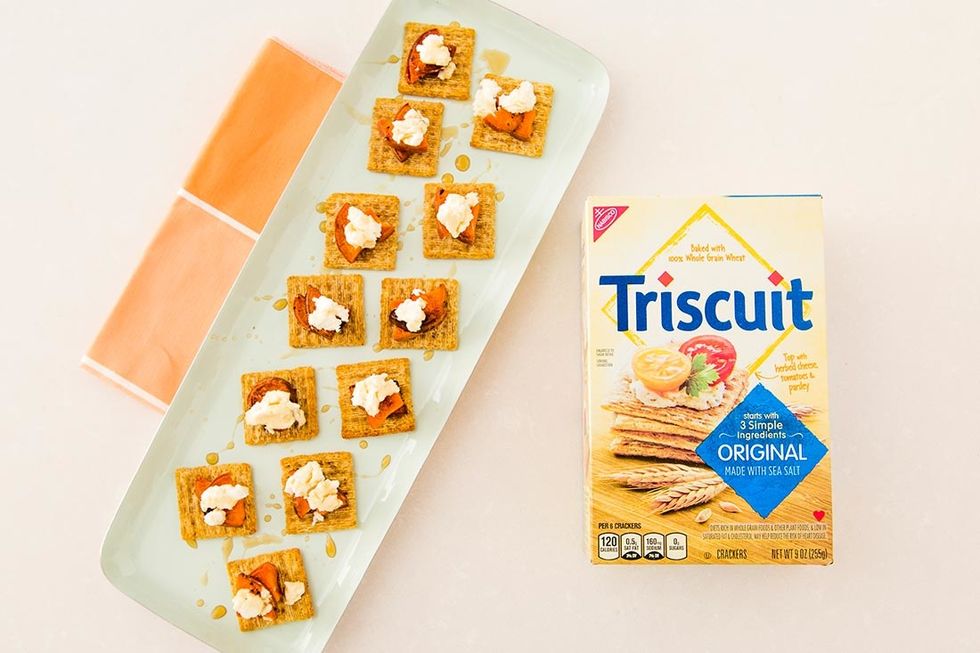 To read more about this rad food artisan, click here: http://go.brit.co/2apesR1
TRISCUIT Crackers
Butter-Roasted Sweet Potato
Razzbourne Farms chevre goat cheese
Agave
B+C
We are the team behind Snapguide. Feel free to message us if you have any questions or see something that could be improved!