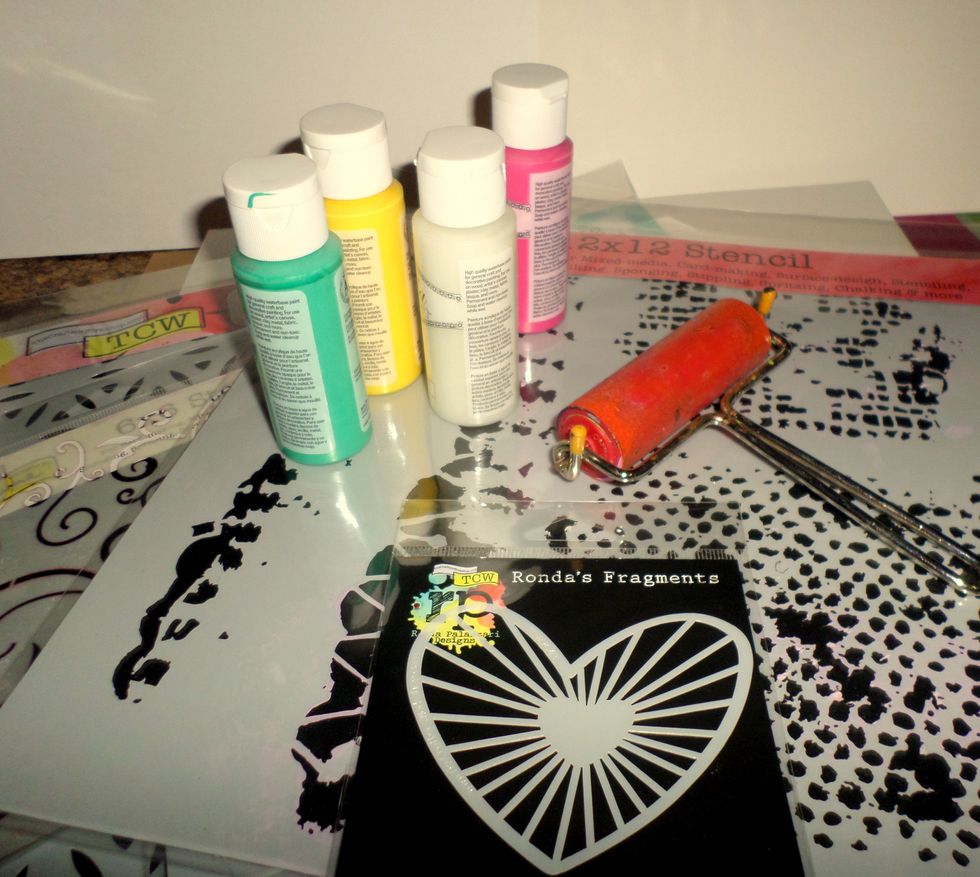 Gather your supplies. I picked out several stencils to use, craft acrylic paints, my art journal, watercolor paper, sponges and a brayer.
Pick out your first stencil and your first color of paint. I picked the "Fireworks" Stencil by Ronds Palazzari and yellow paint.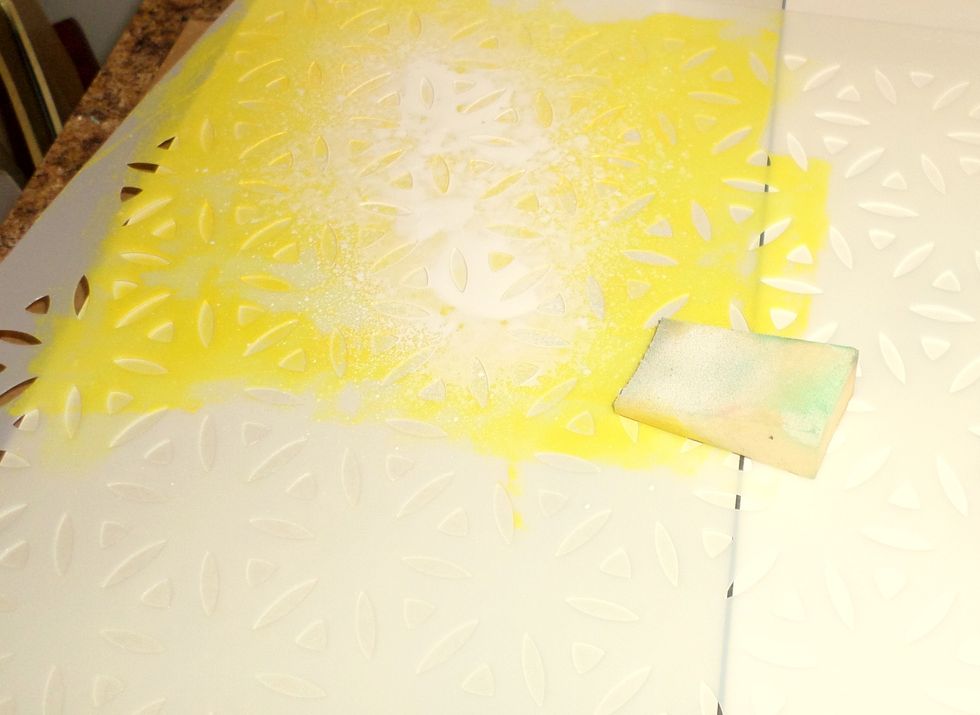 I used a make-up sponge (you can get a whole bag for $1) to pounce the paint through the stencil. I mixed some white in with the yellow paint.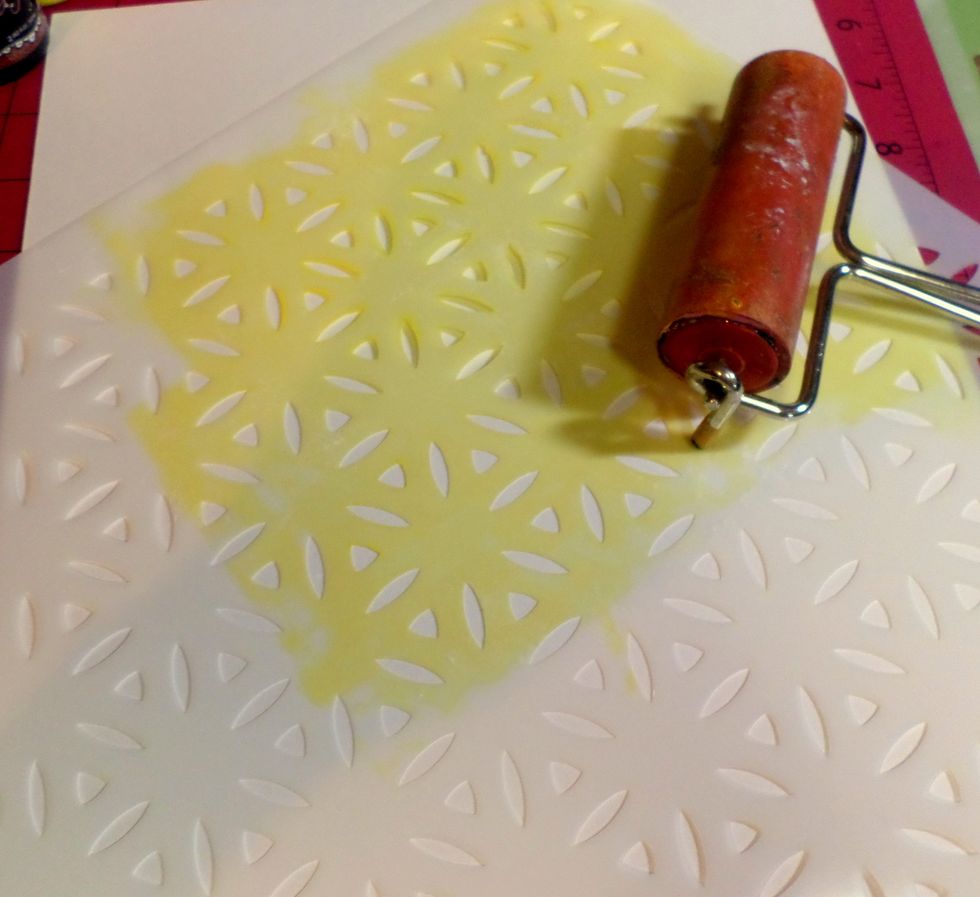 Now take your stencil and flip it over on to your watercolor paper. Rub your brayer over the stencil. You will get a reverse stencil effect, which is awesome!!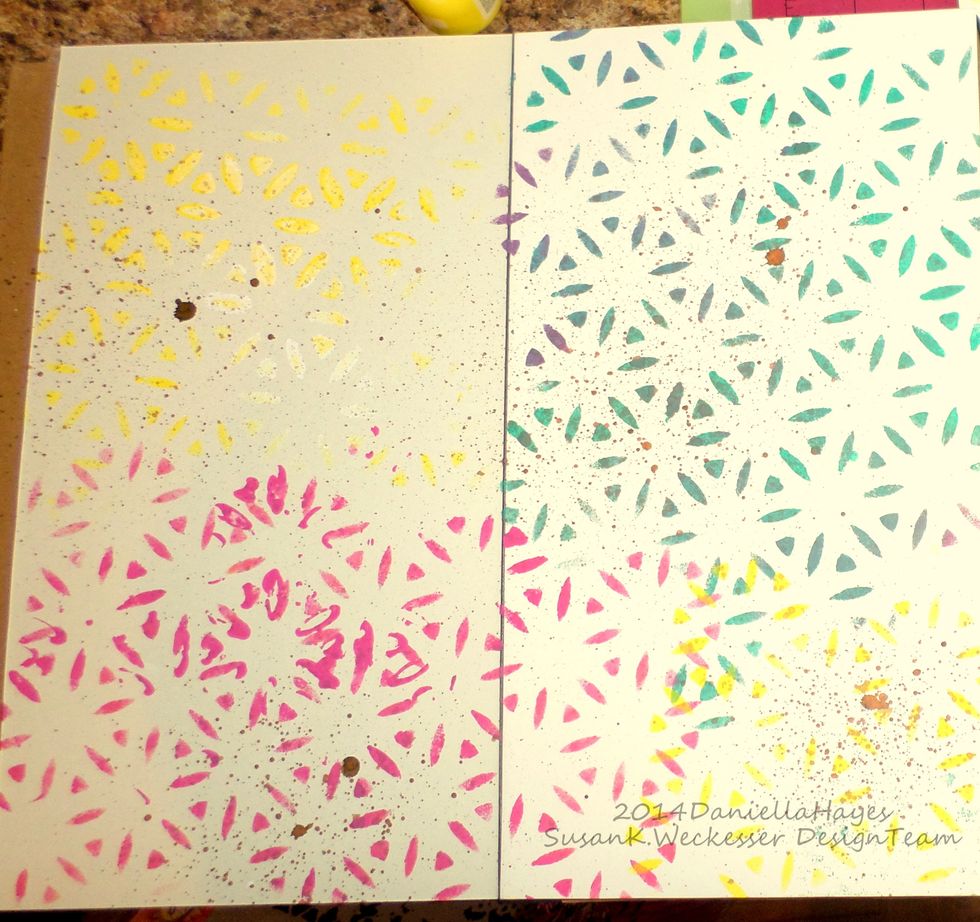 Continue using the "Fireworks" stencil with all of your paint colors. When you like what you have, spray some ink on it!! now pick out your next stencil and layer it on top. Keep layering!!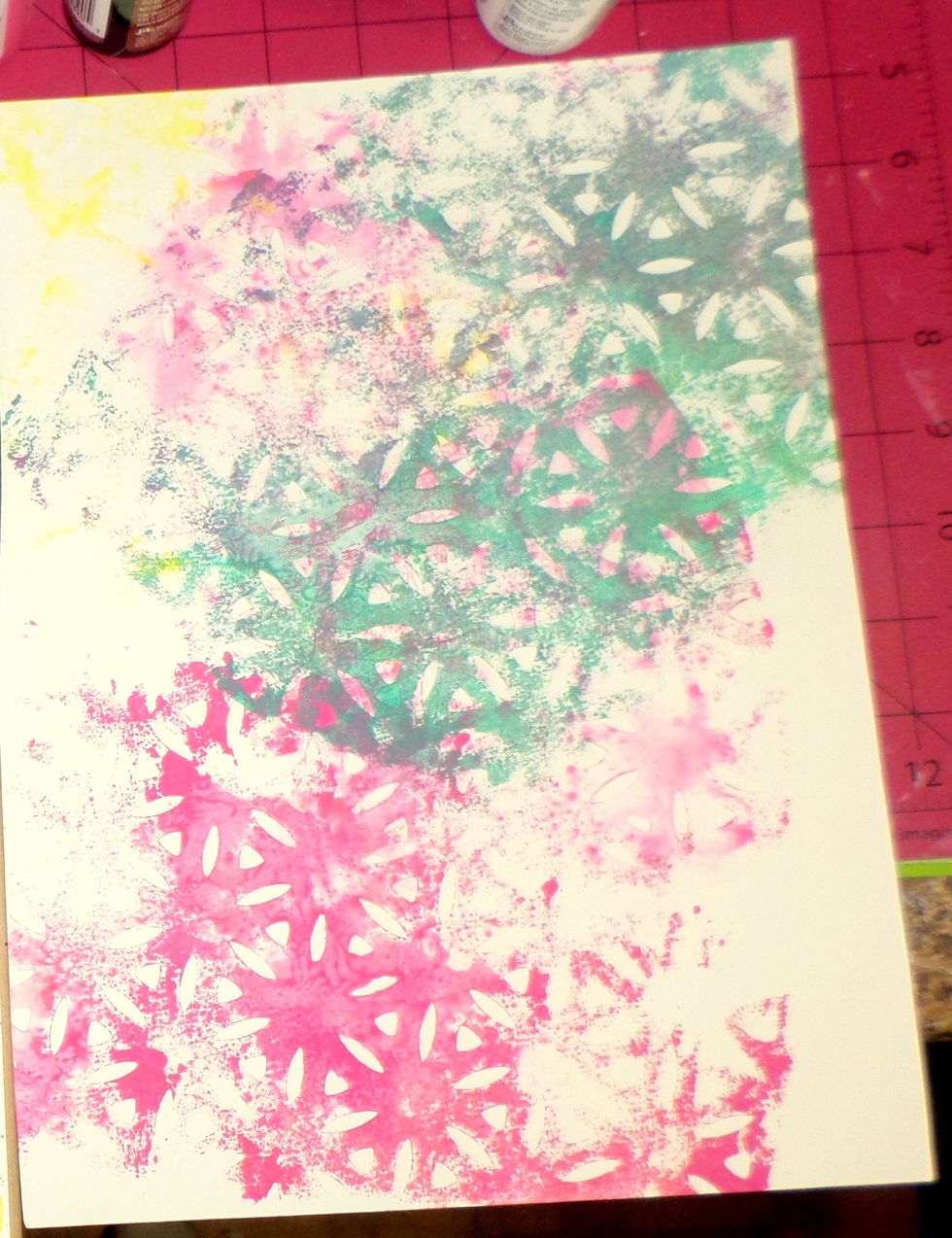 I LOVE how the reverse stenciling on watercolor paper turned out!! I will cut off a piece and use it to make a card.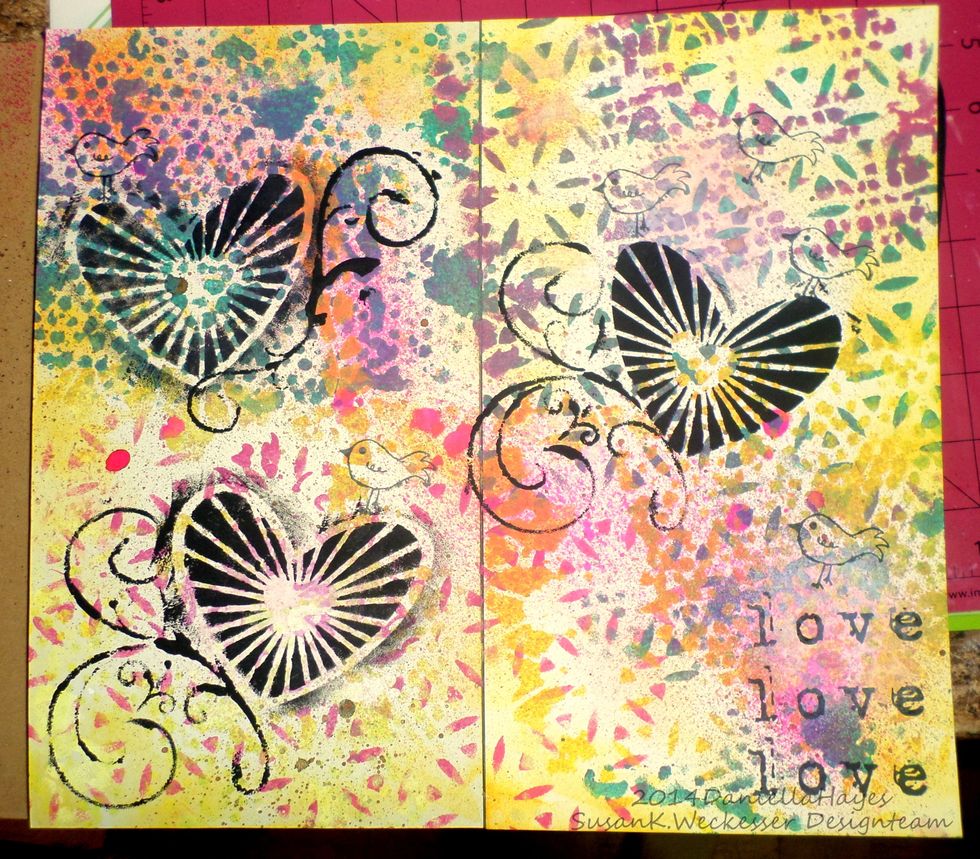 I LOVE this!! I used the "Tattered Lace" stencil next, then Ronda's Fragments "Heartstrings" in black. These hearts really POP! I finished the stenciling with the "Mini Capricious" swirls stencil.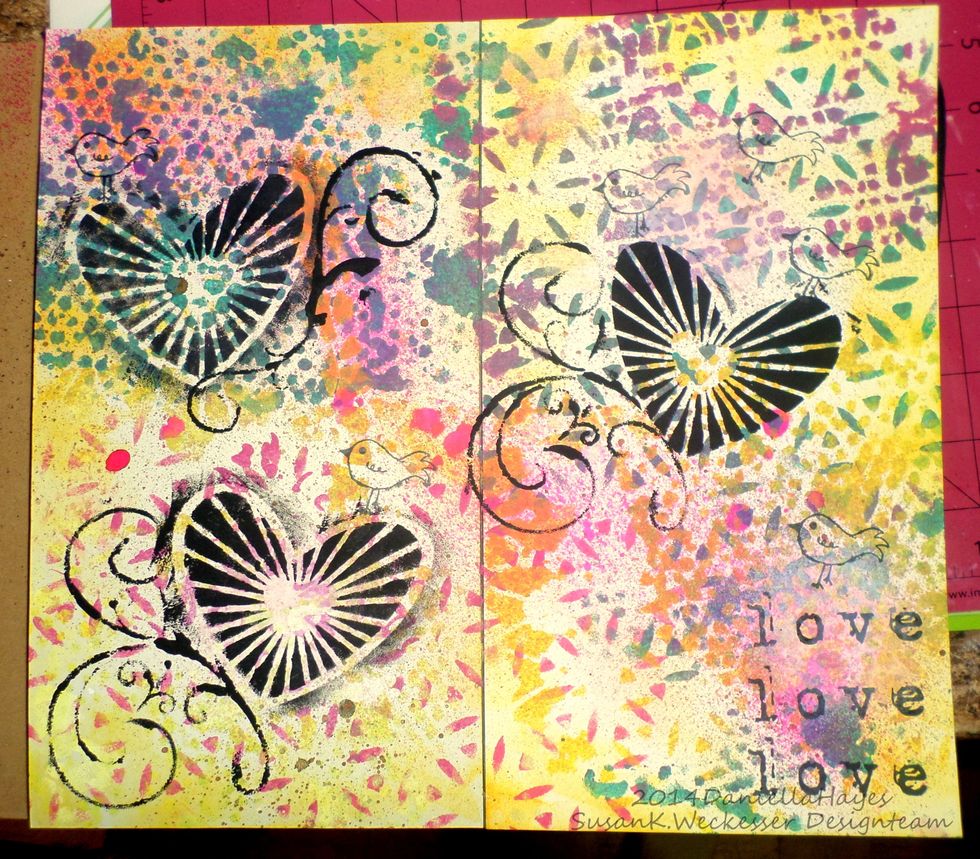 I used the Susan K. Weckesser stamps last. I used the word "Love" 3 times on the lower right corner. And I put the little bird stamp on top of each heart. Aren't they so fun??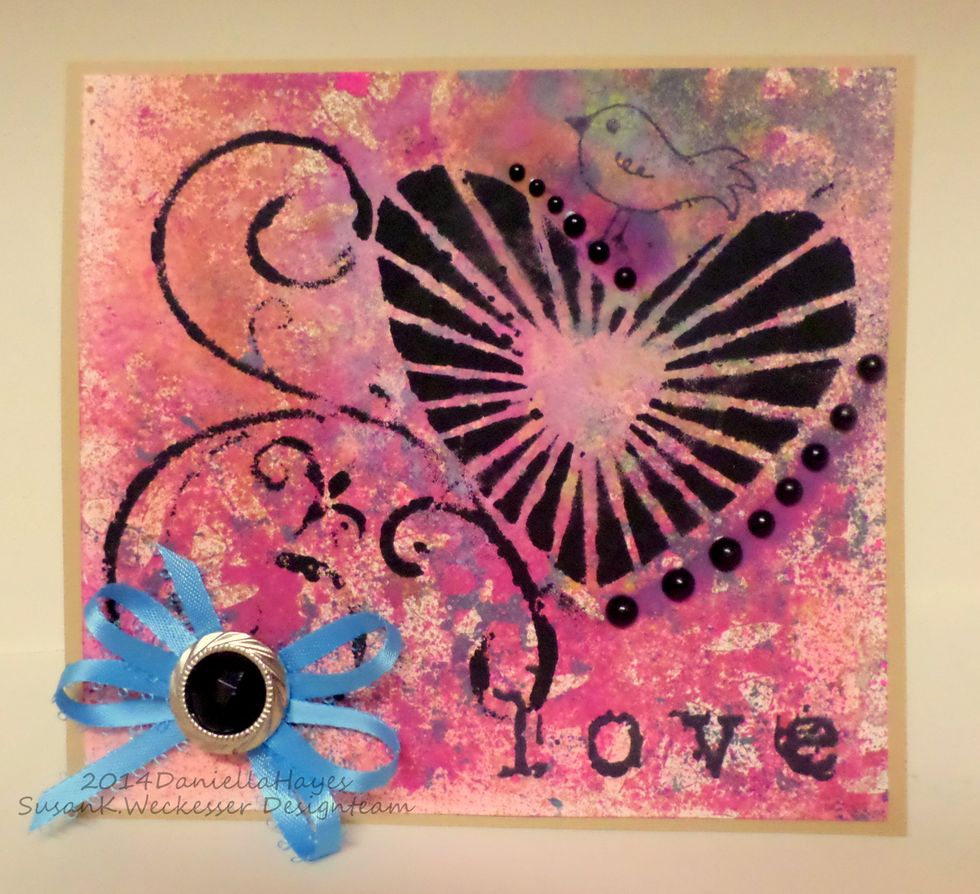 This is the card I made from the reversed stencil paper. Super fun I think! I hope you enjoyed this tutorial. If you have any questions, just leave a comment here or on my blog! Thanks for watching
Art Journal of your choice.
Acrylic Paints of your choice.
TCW473~ "Fireworks" by Ronda Palazzari 12"x12"
TCW490~ "Tattered Lace"by Kasia Krzyminska 12"x12"
TCW124s~ "Mini Capricious" by Jamie Echt 6"x6"
TCW2049~ Ronda's Fragments "Heartstrings"
Susan K.Weckesser "At Ground Level" Stamps
Susan K.Weckesser "Heartfelt Warmth" Stamps
Ranger~Dylusions "Melted Chocolate" Spray Ink
Ranger Distress Ink "Mustard Seed"
Strathmore Watercolor Paper