A beautiful craft that recycles an Arizona green tea can, Have fun creating!
439
Here's an empty can of Arizona Green Tea, washed and since I found it in the trash, put some bleach to kill the bacteria.
Use your knife to carefully make an incision into your empty can.
Using a saw like motion, gently move around the can to cut off the top.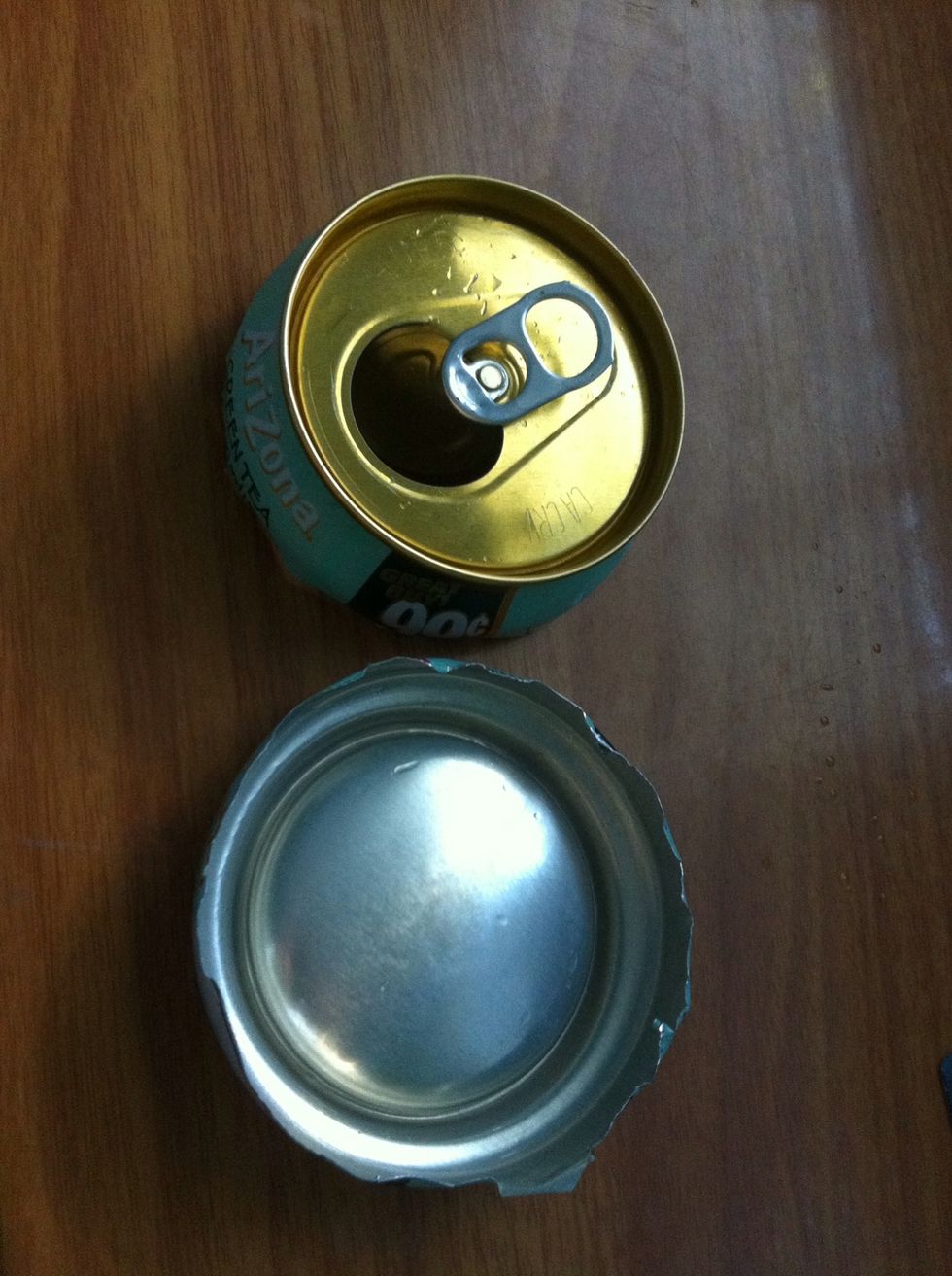 Do the same to the bottom. You may discard these parts.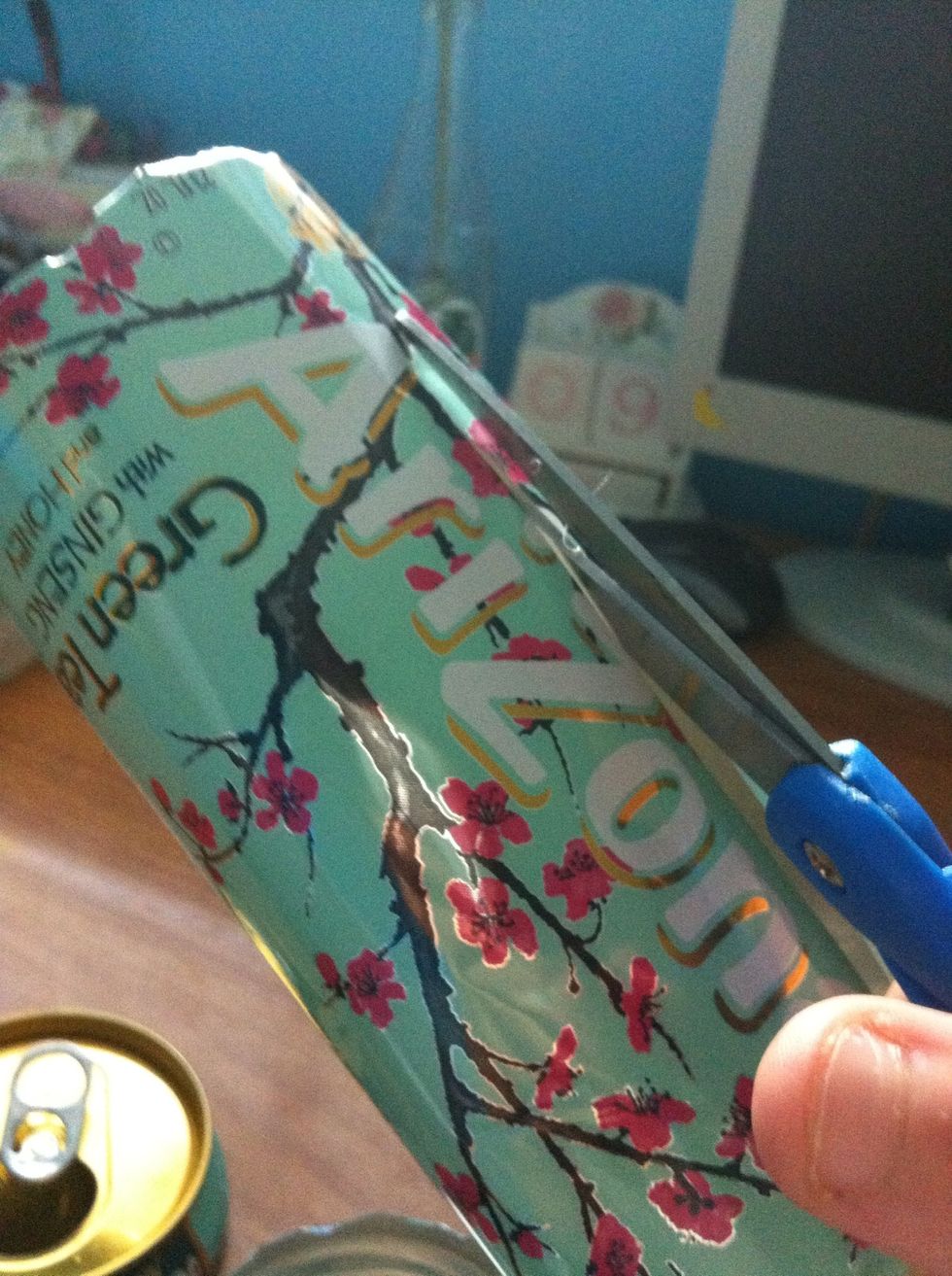 Use a scissors to cut along the length of the can.
Flatten to a beautiful sheet of metal.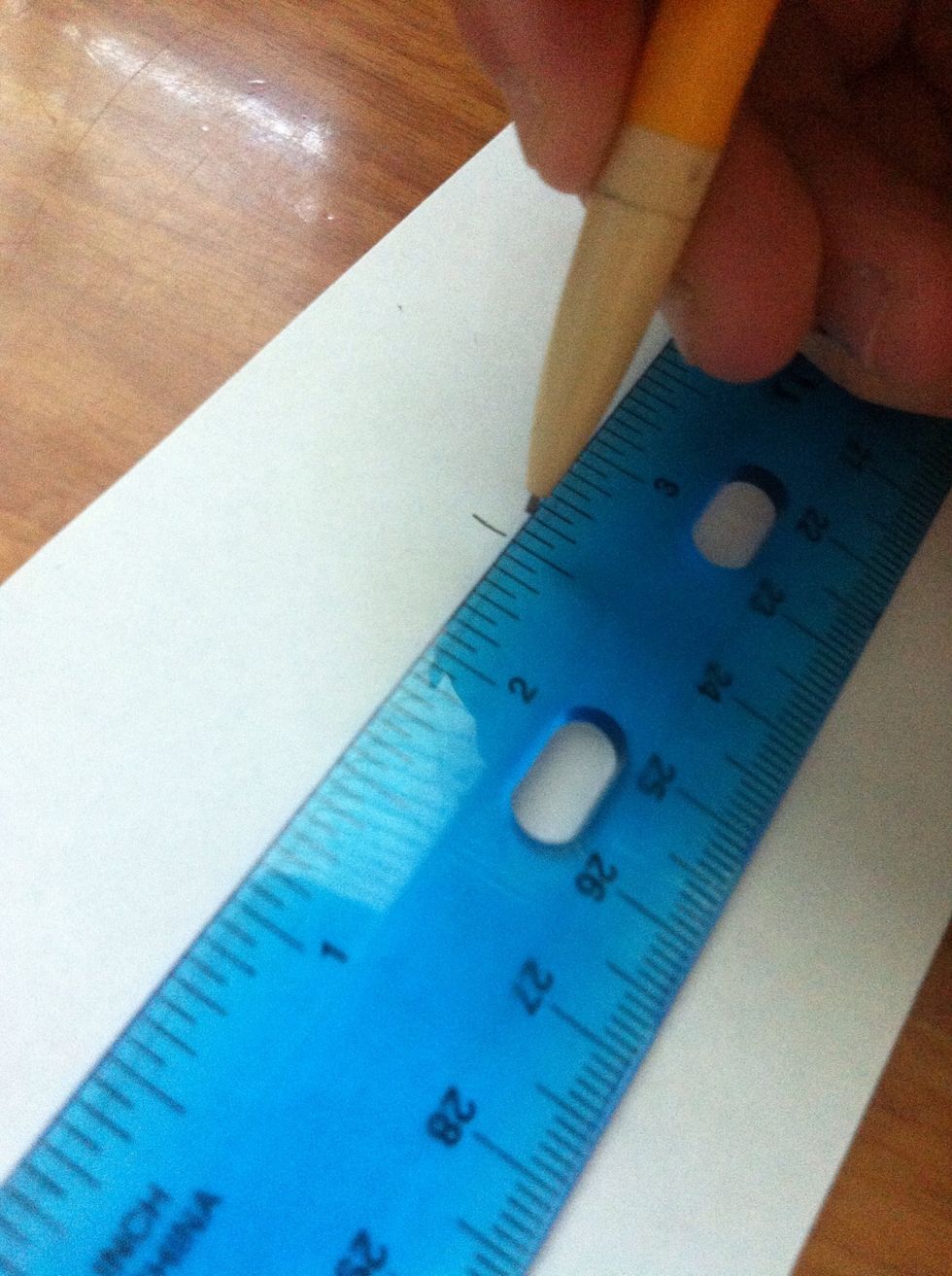 Measure 2.5 inches, and cut out a circle from the paper. Repeat, but cut out 3.5 inch one.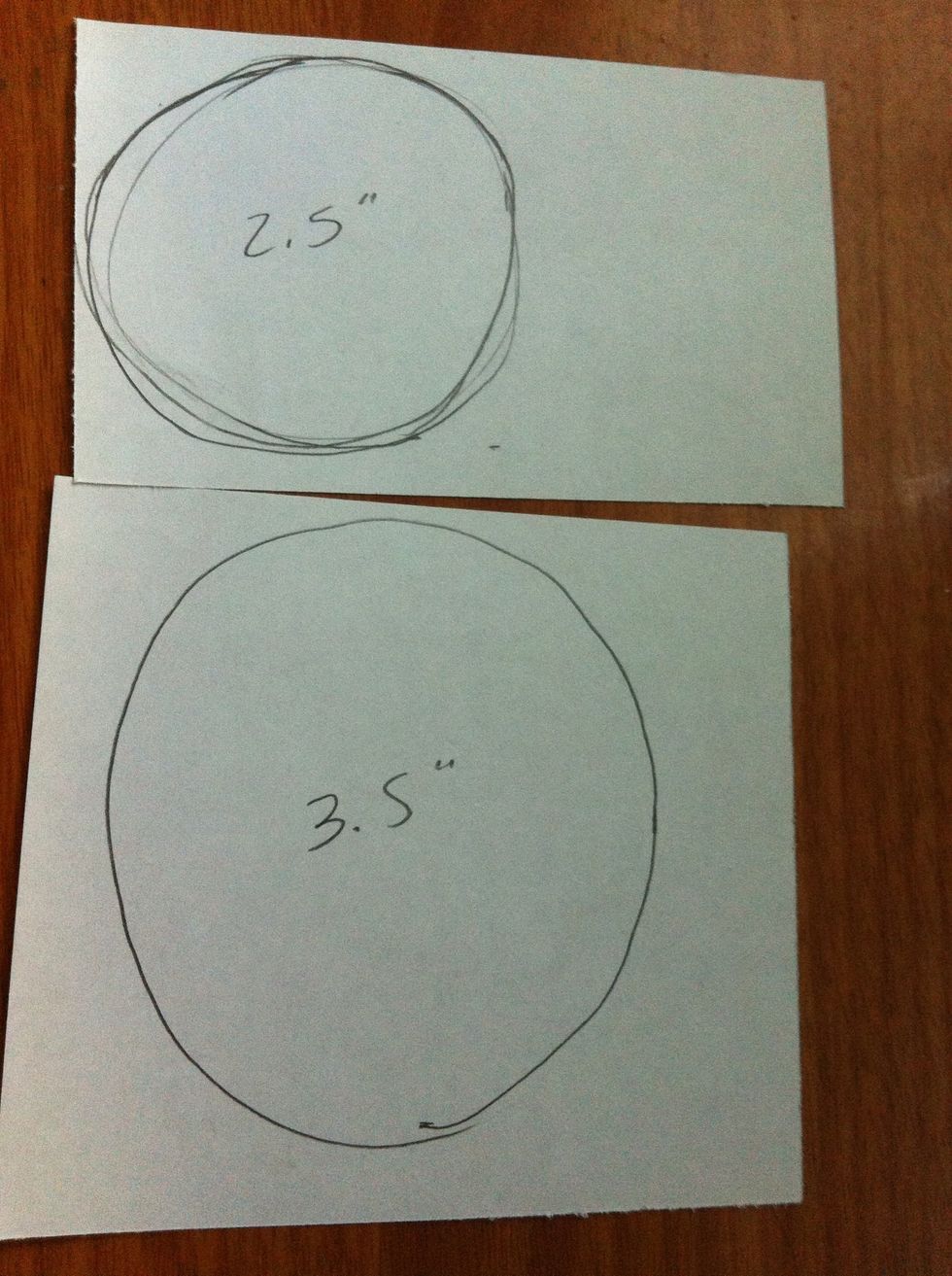 My circles aren't perfect, but neither are flowers.
Clip your circle onto the metal (optional)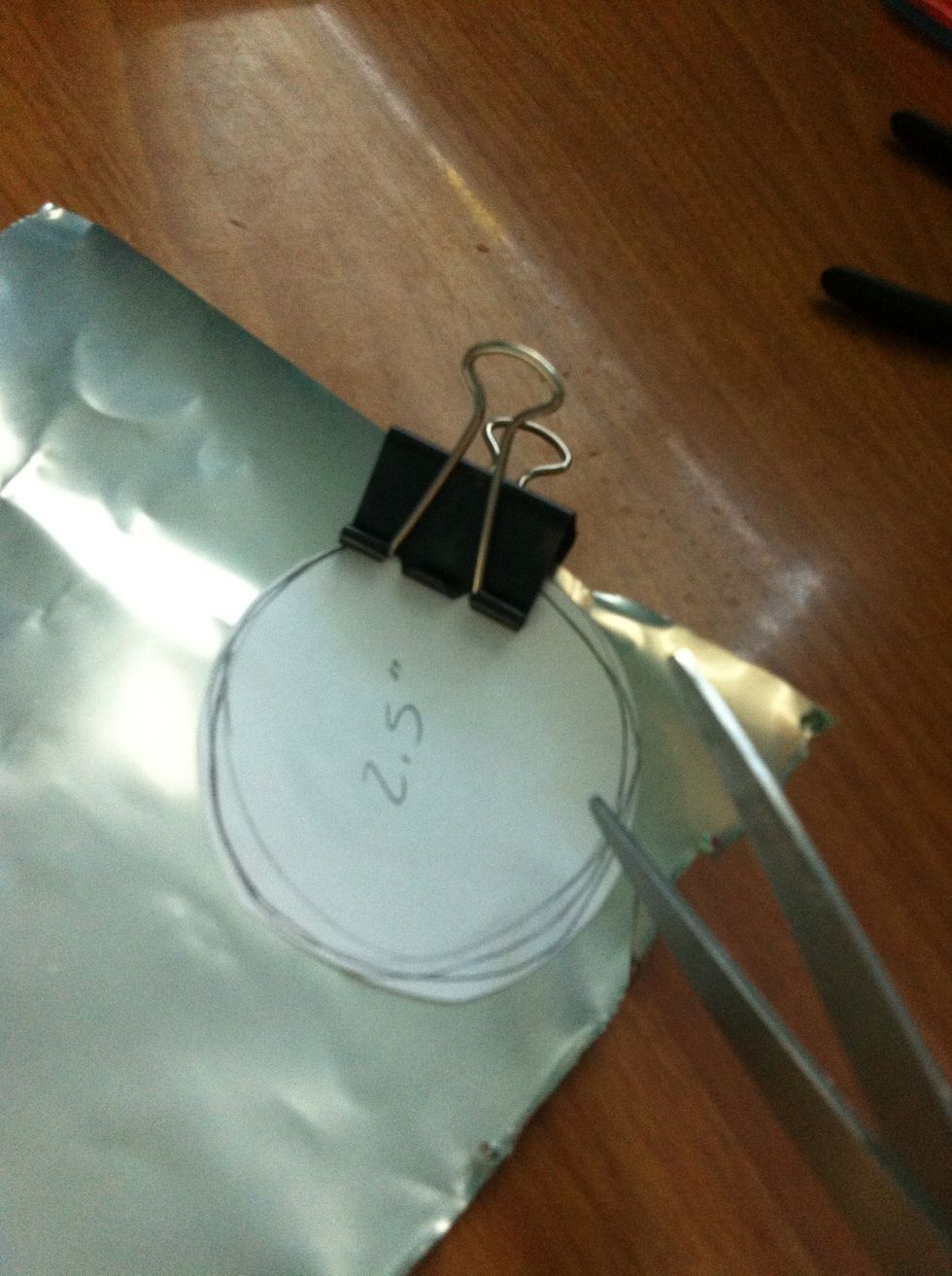 Cut around your circle with your scissors.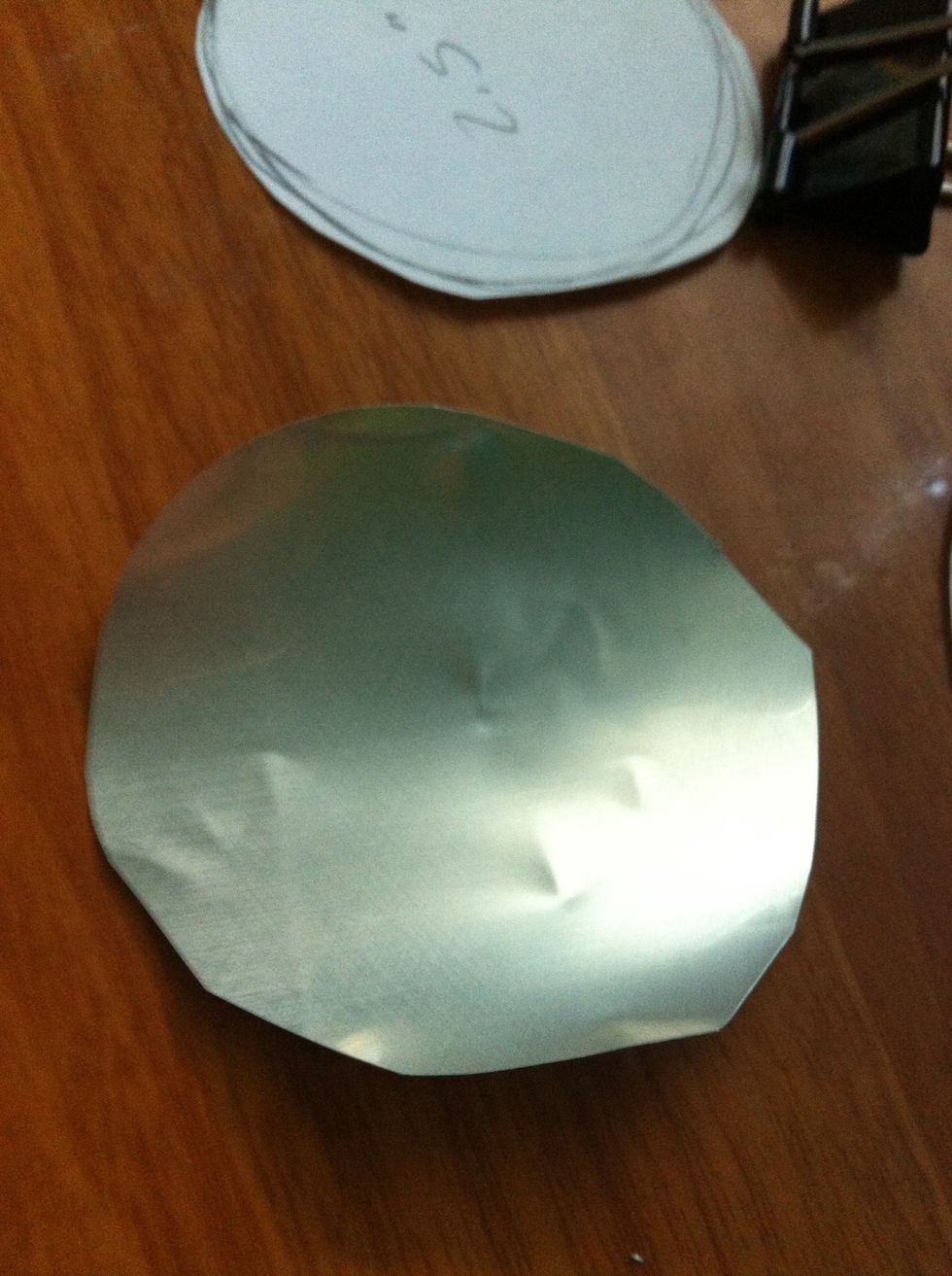 Now you have a metal disk!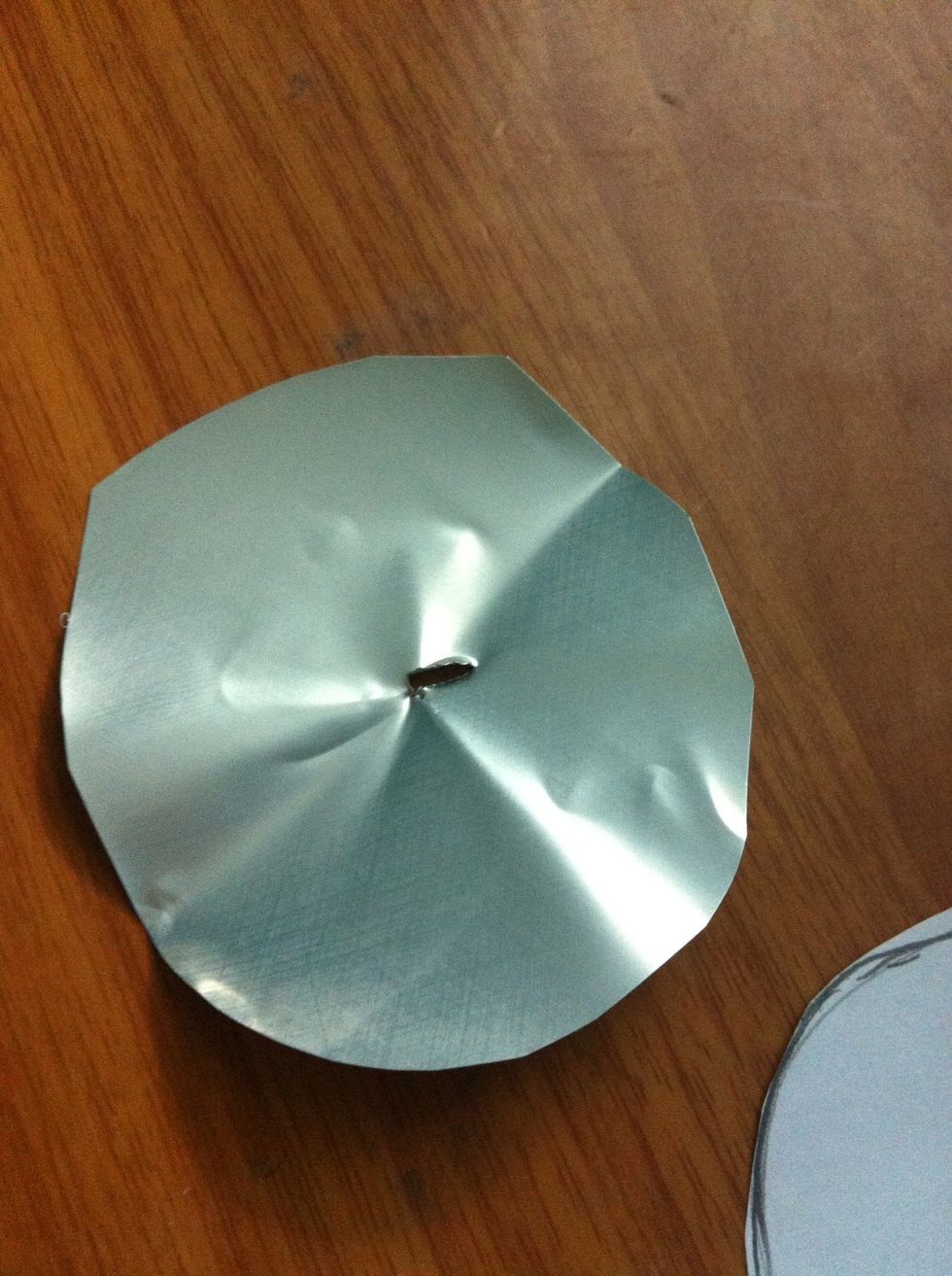 Carefully make a hole in the center using your pocket knife or scissors.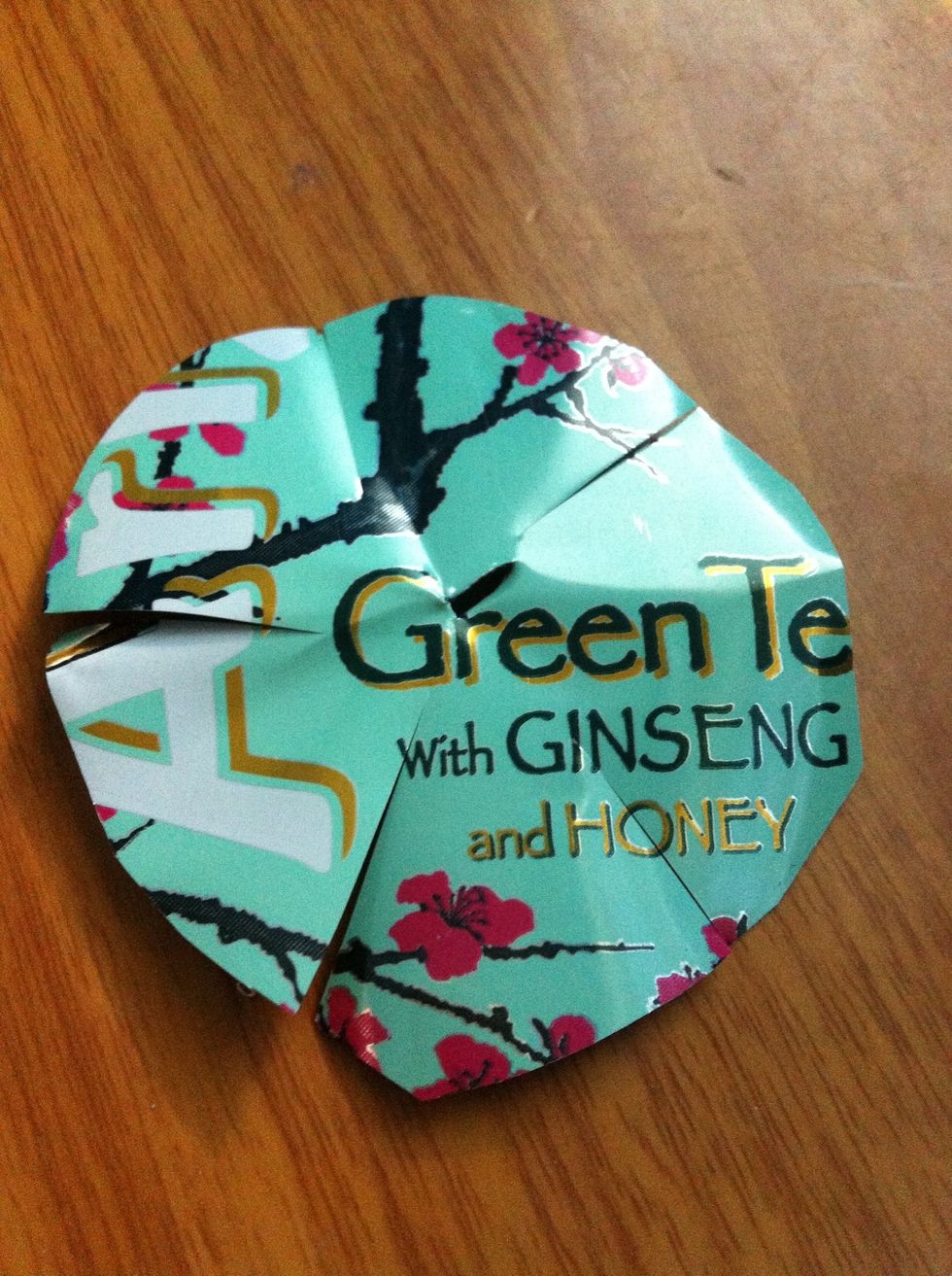 Cut 5-6 slits around the circle (this is just a picture of it flipped to the other way).
Round off the edges to make it look more like a flower.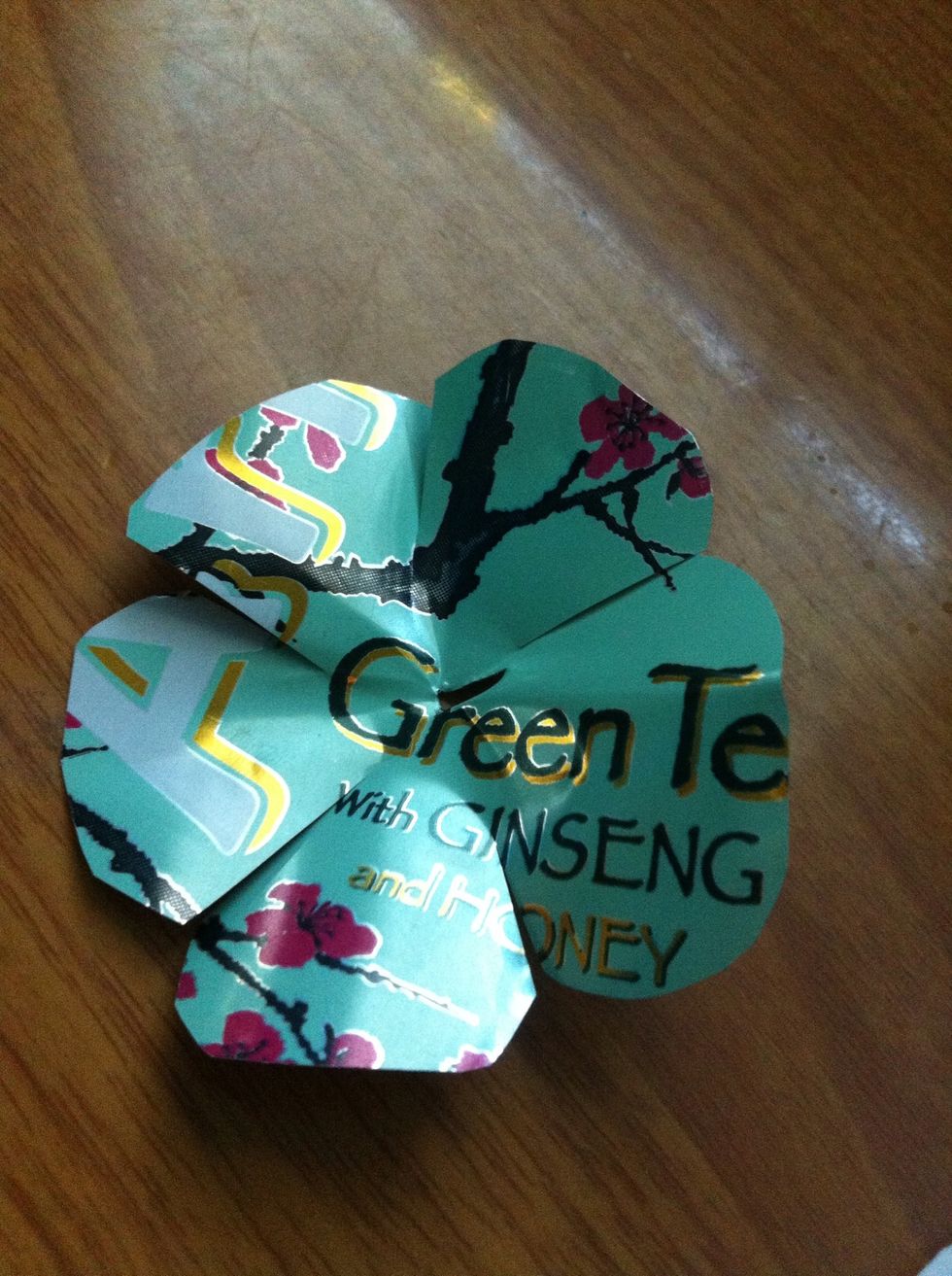 Using your pliers, bend outward to make your flowers more natural.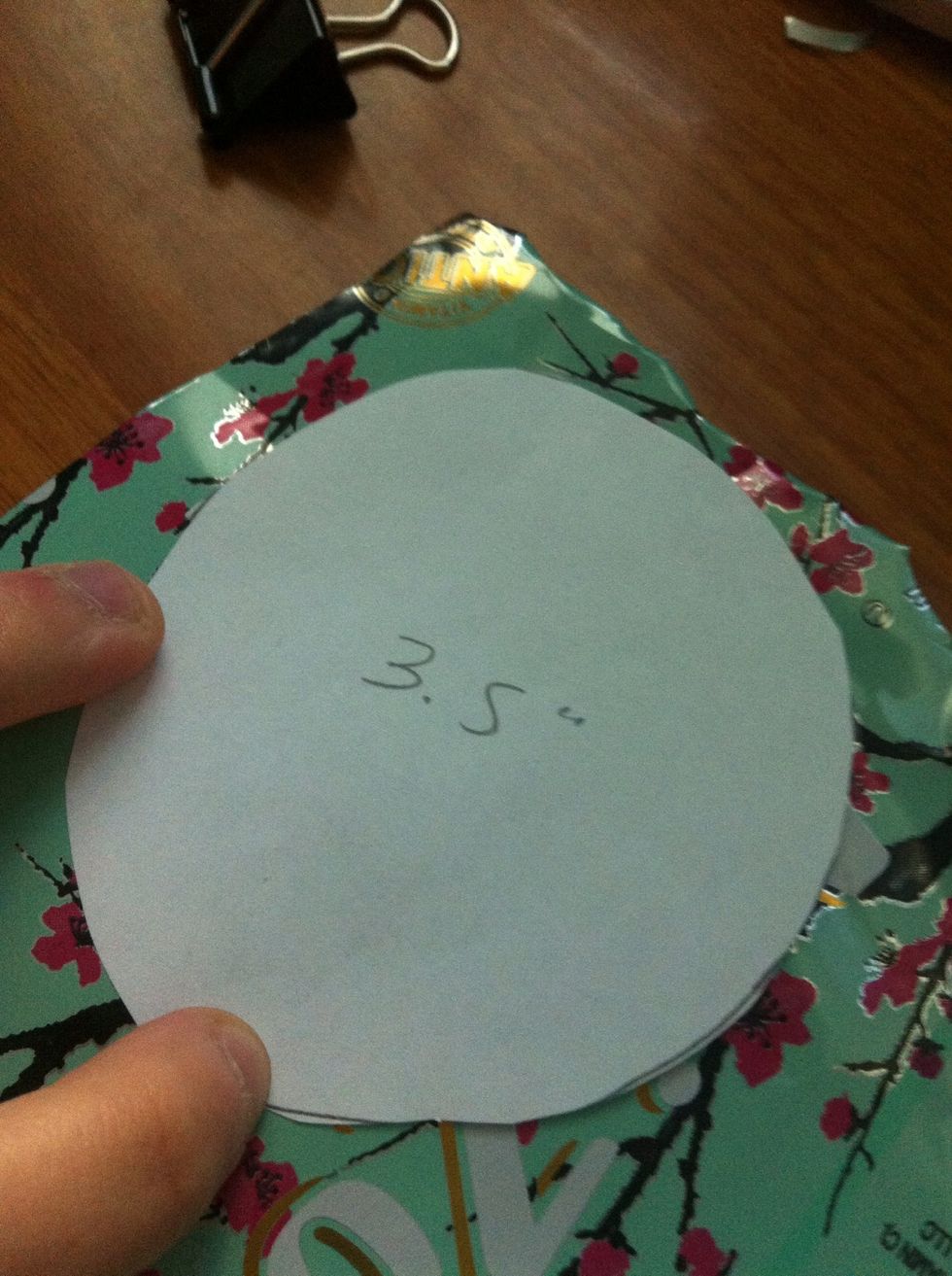 Cut out your 3.5 inch ring.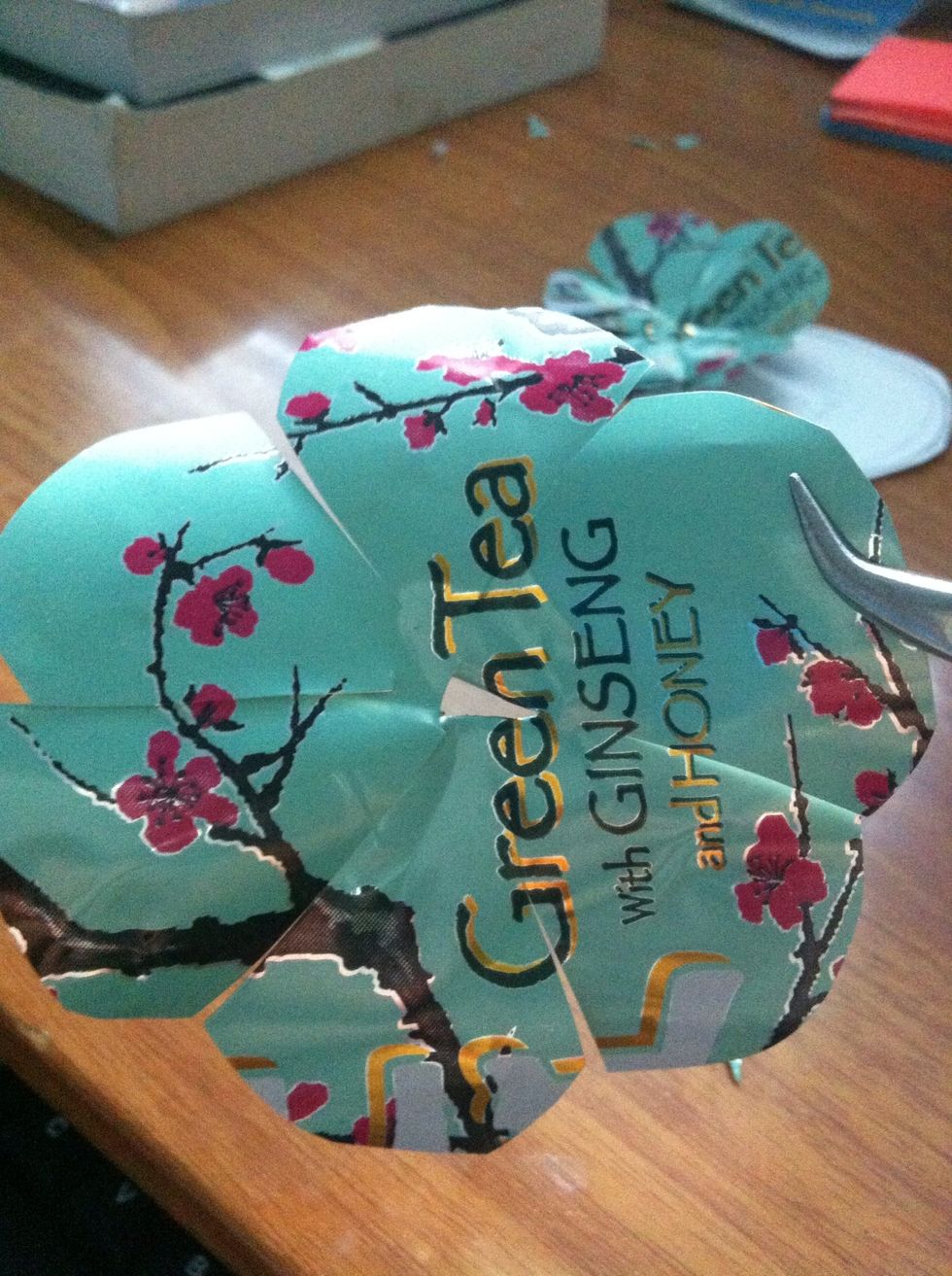 Make the hole. Cut the slits and bend just like we did with the other.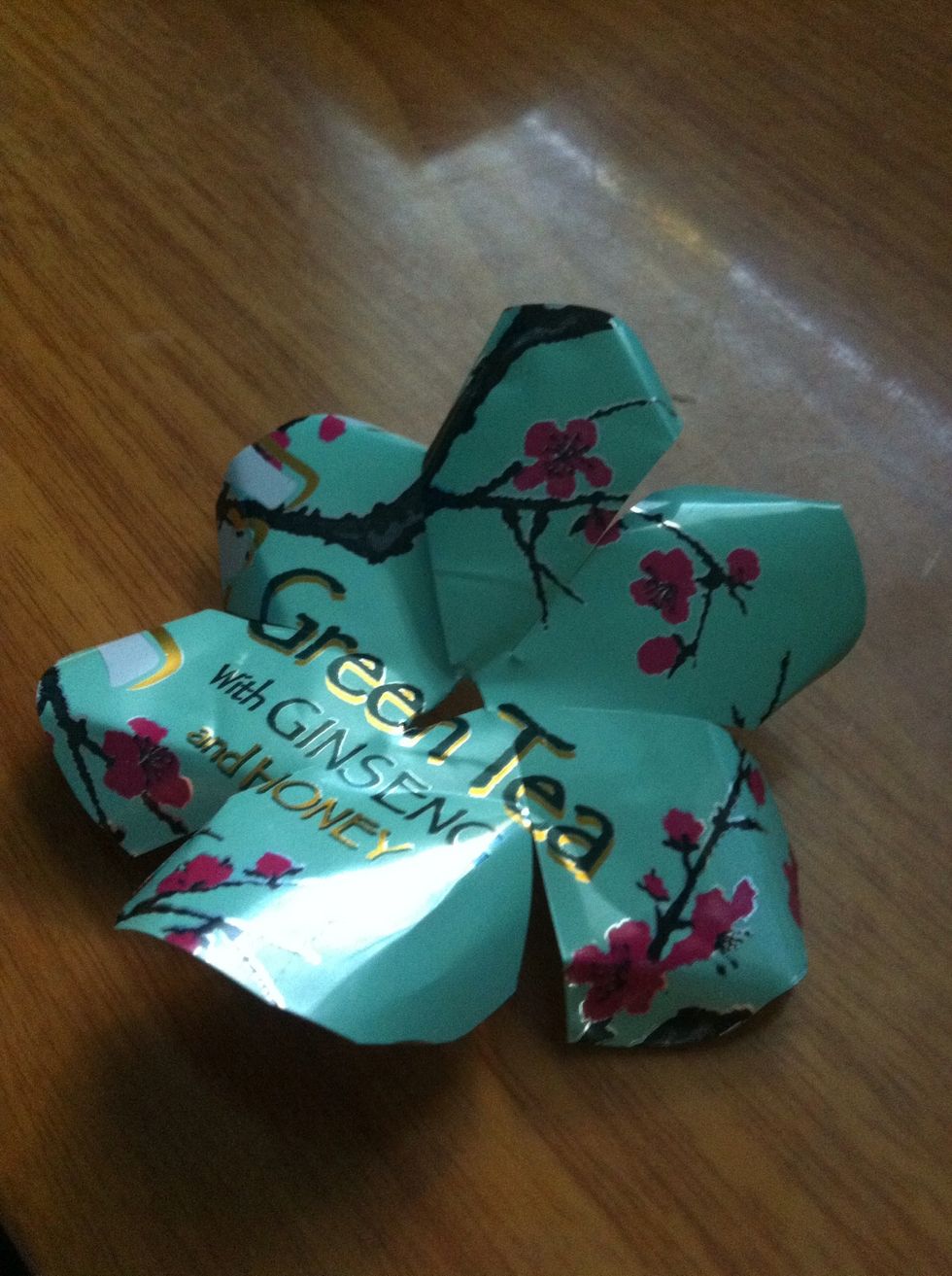 Almost done!
Repeat with a small ring. I didn't do the slits yet for this one.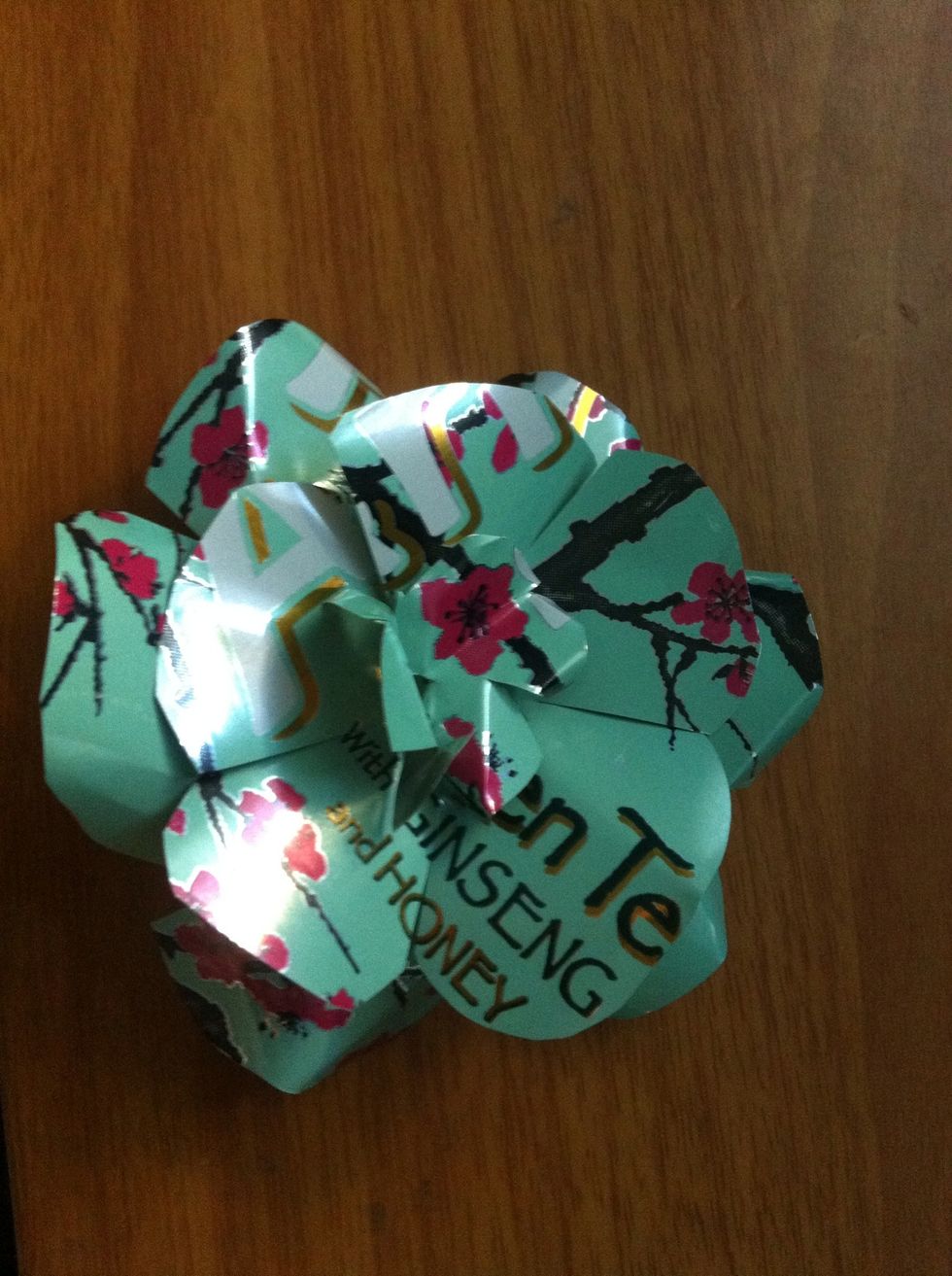 Arrange your 3 pieces from largest to smallest.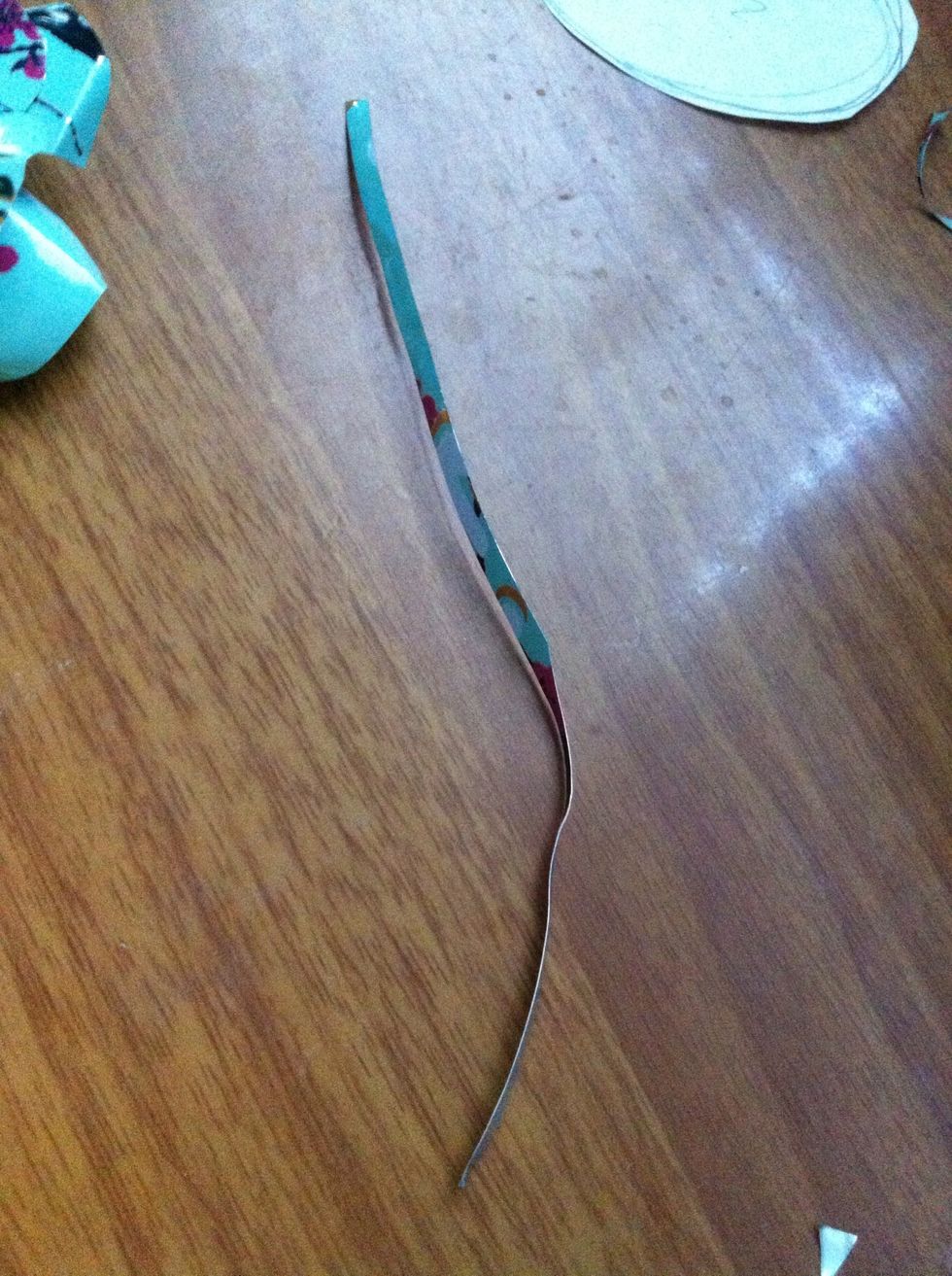 Cut a long, thin piece of your can.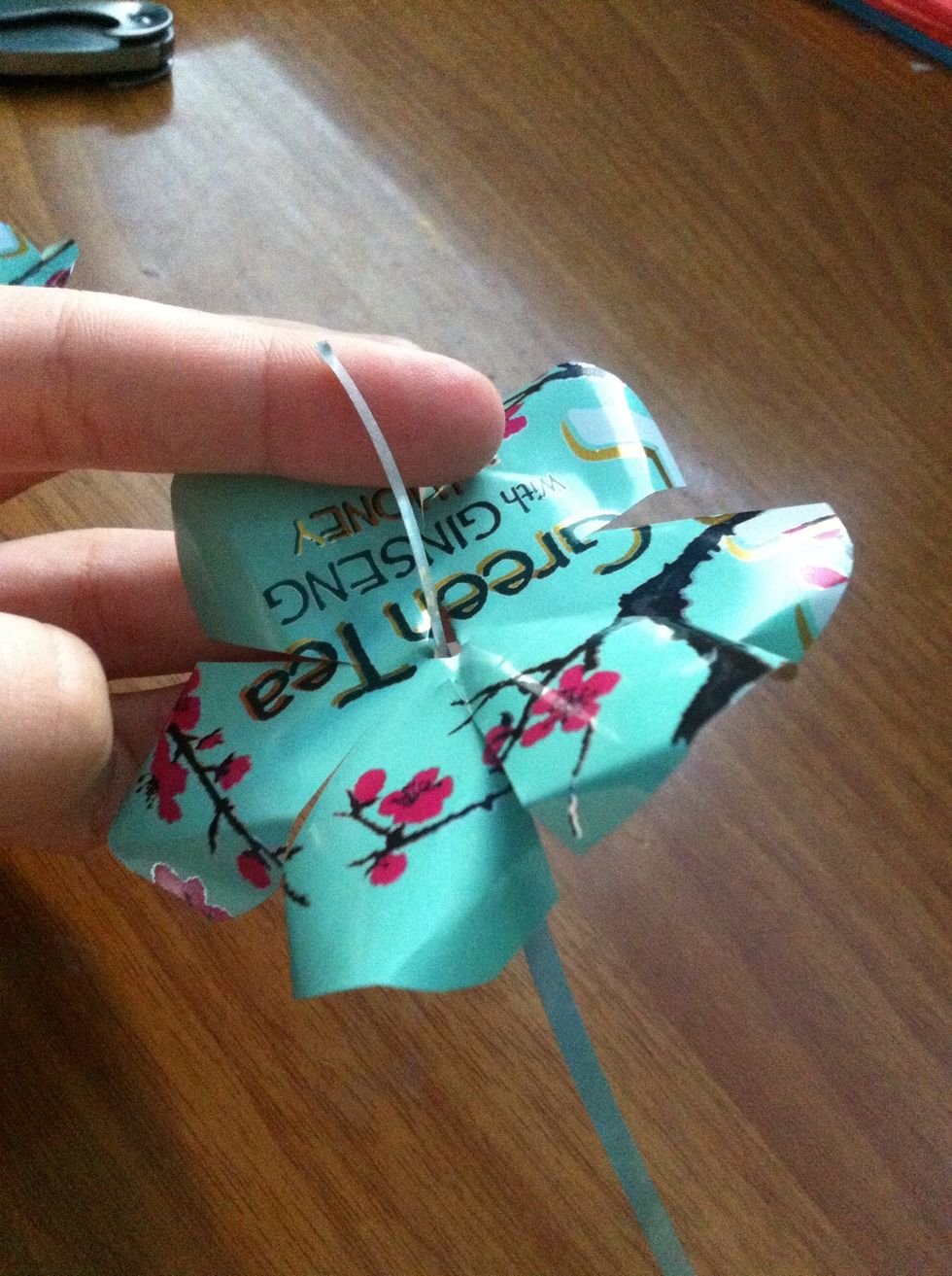 Slide through each hole, adding a layer each time.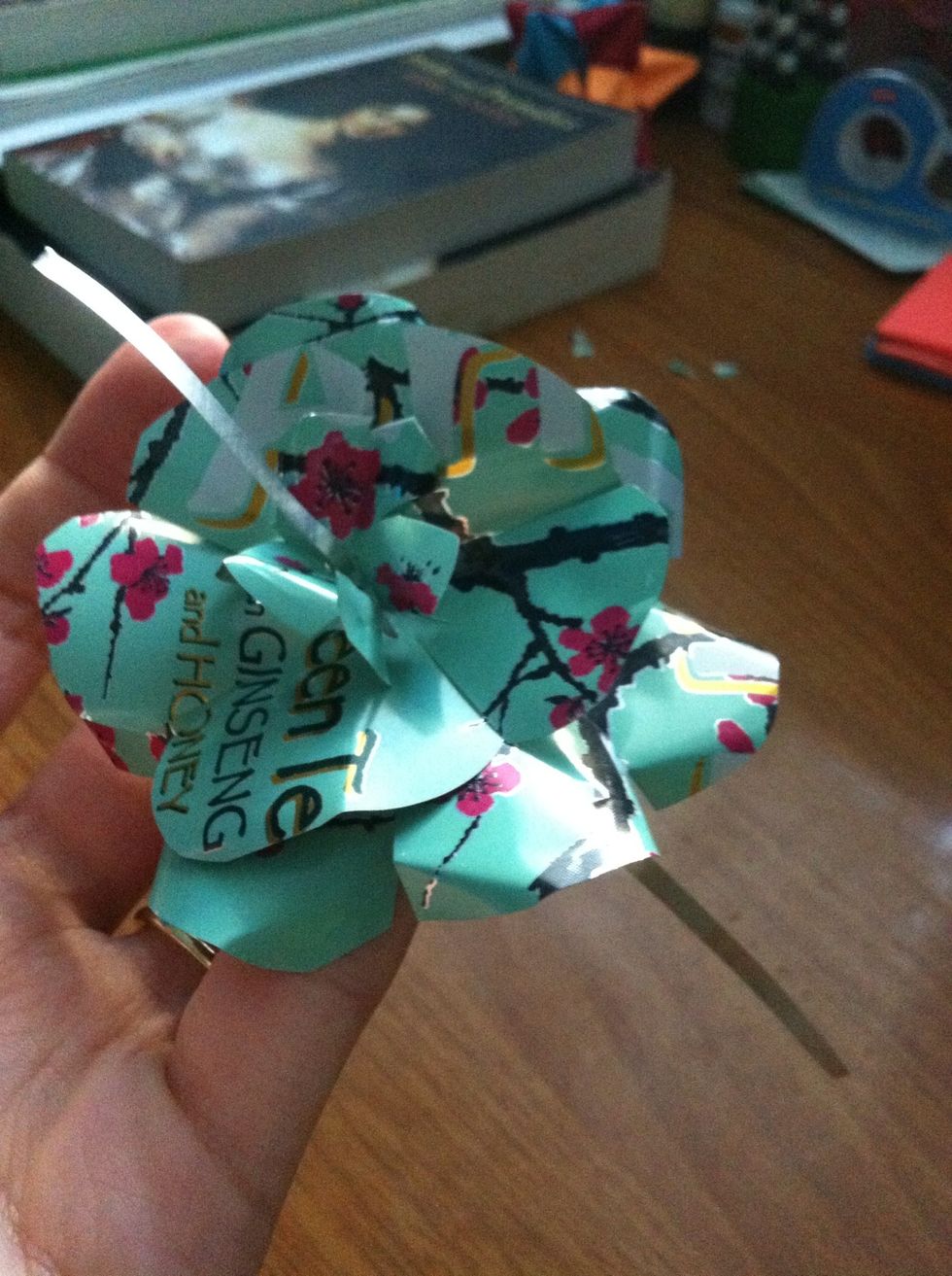 All the way through!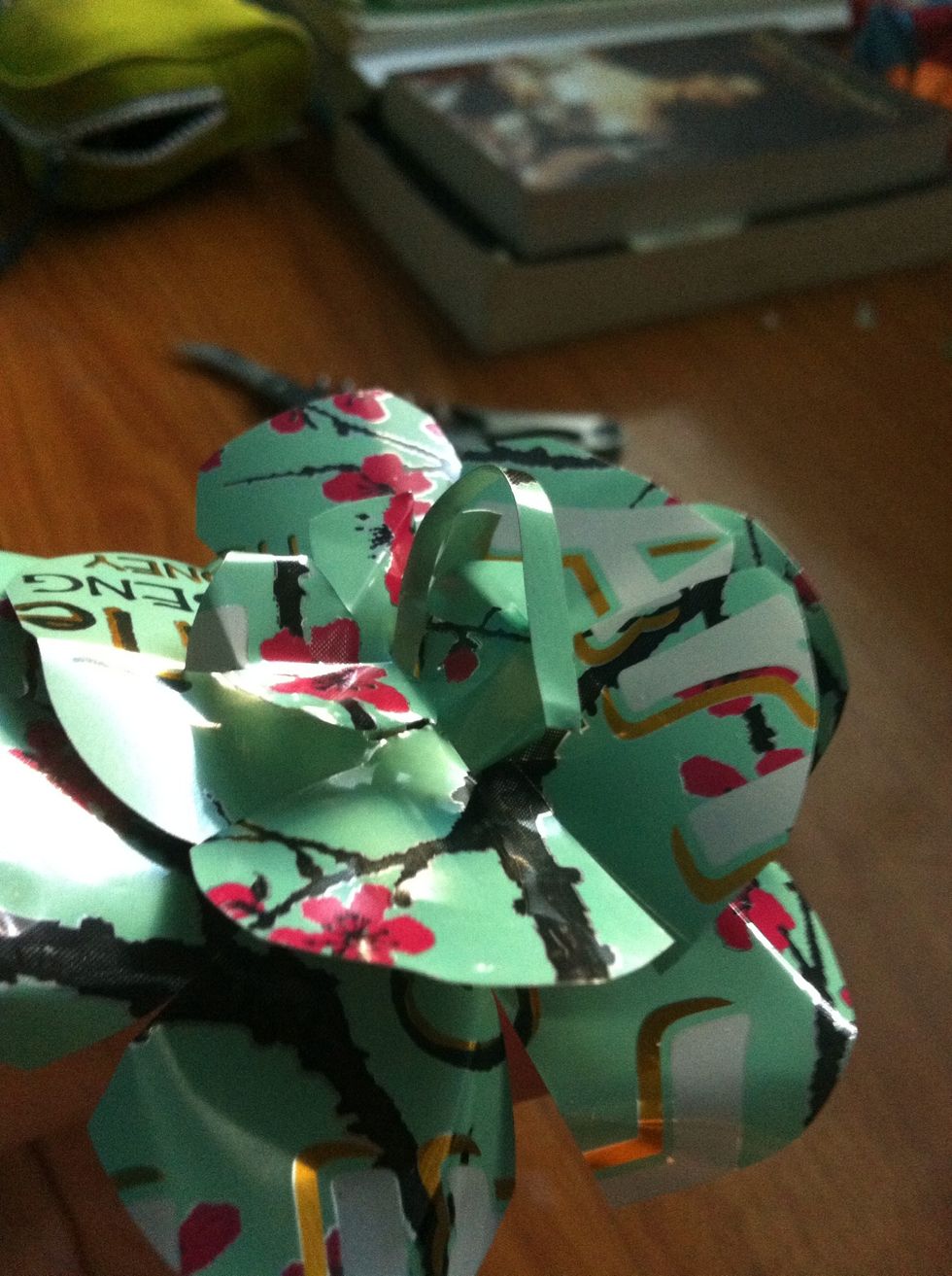 If you look carefully I bent the top of my long piece. You want to slide it back the way it came through.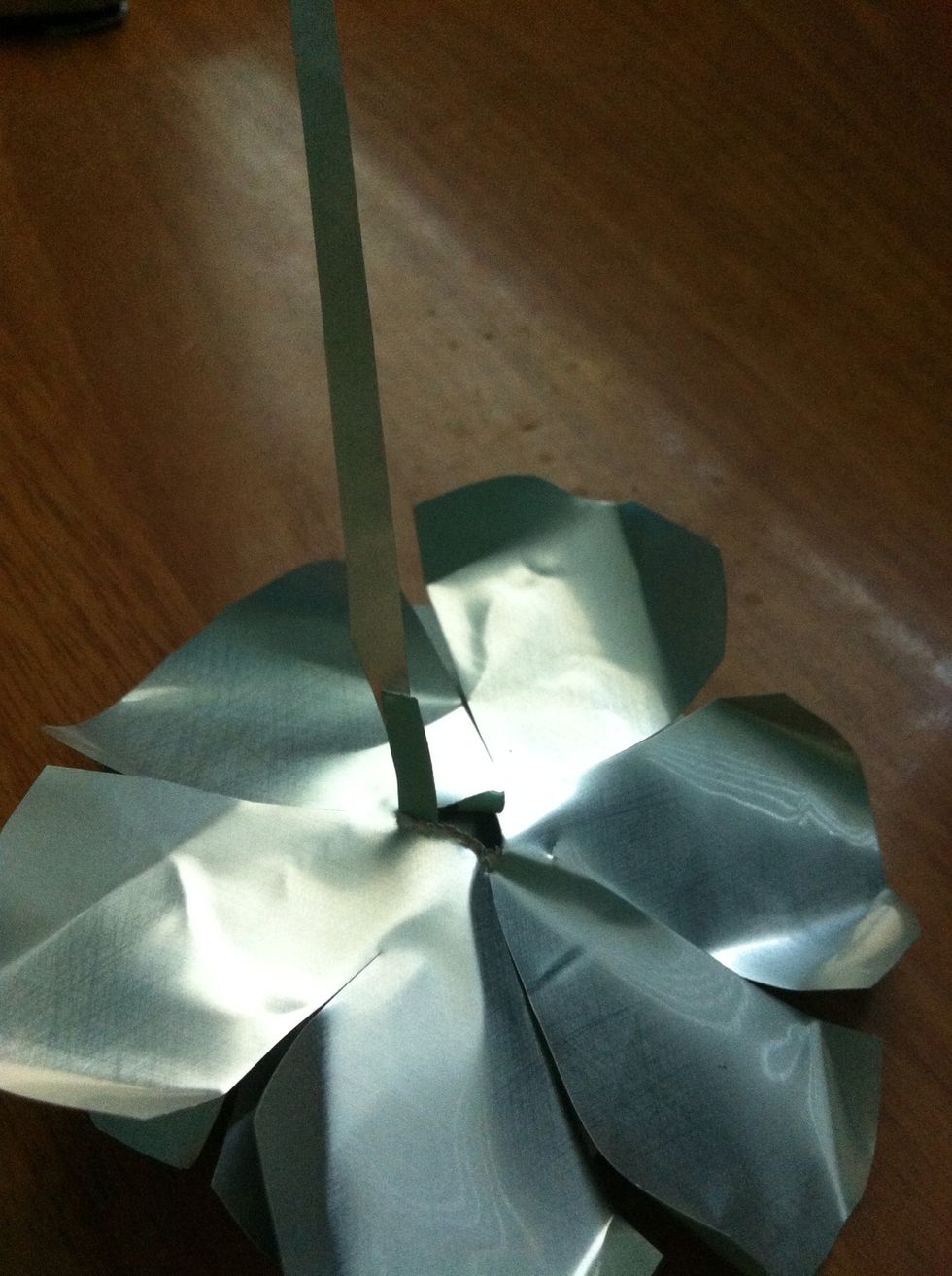 Twist the 2 pieces at the bottom, bend, make sure it's secure.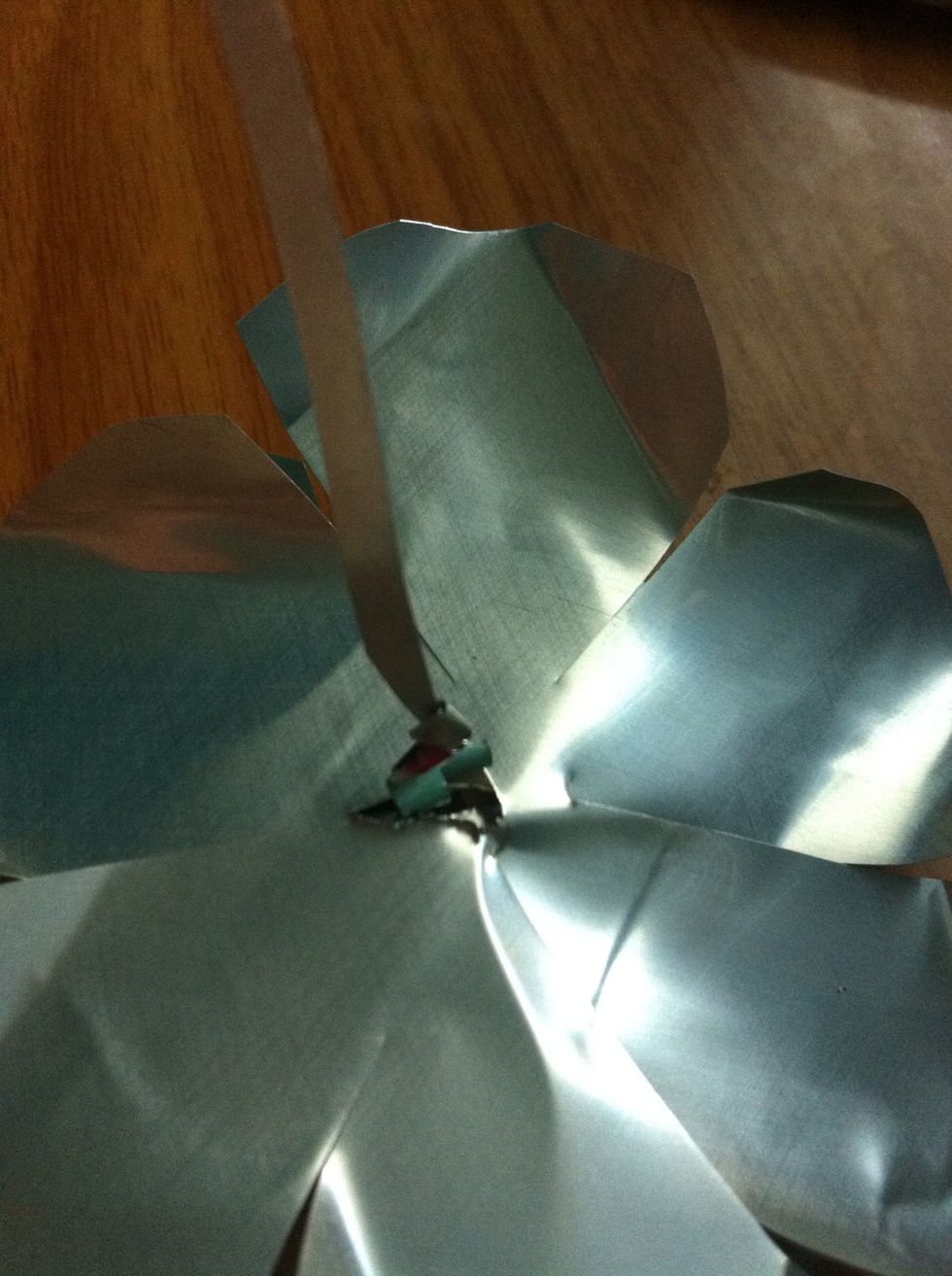 Tie a knot or bend metal around to secure, and remove excess of the long piece.
Flip around and voila! A beautiful Arizona green tea metal flower for you! You may keep the long metal piece and use it to tie your flower to anything. Have fun!
Added it to my bag for a nice, floral touch!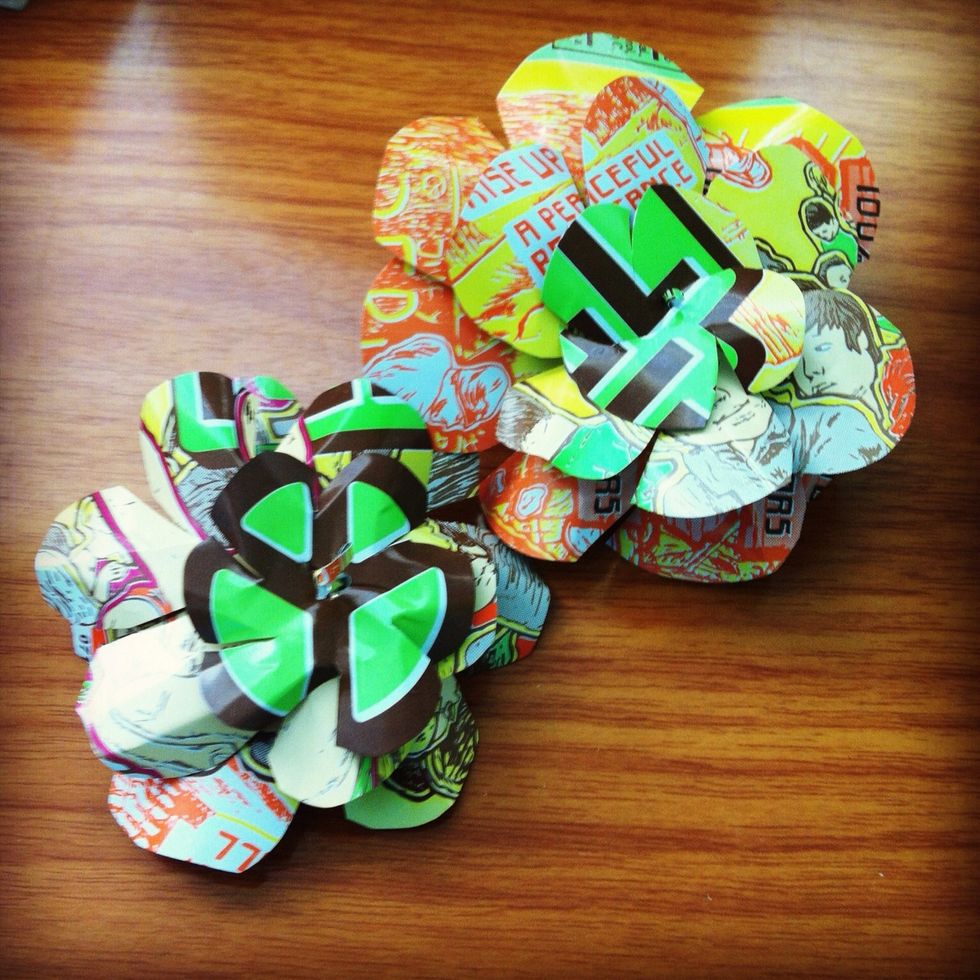 Up next Peace tea flowers! ✌🌸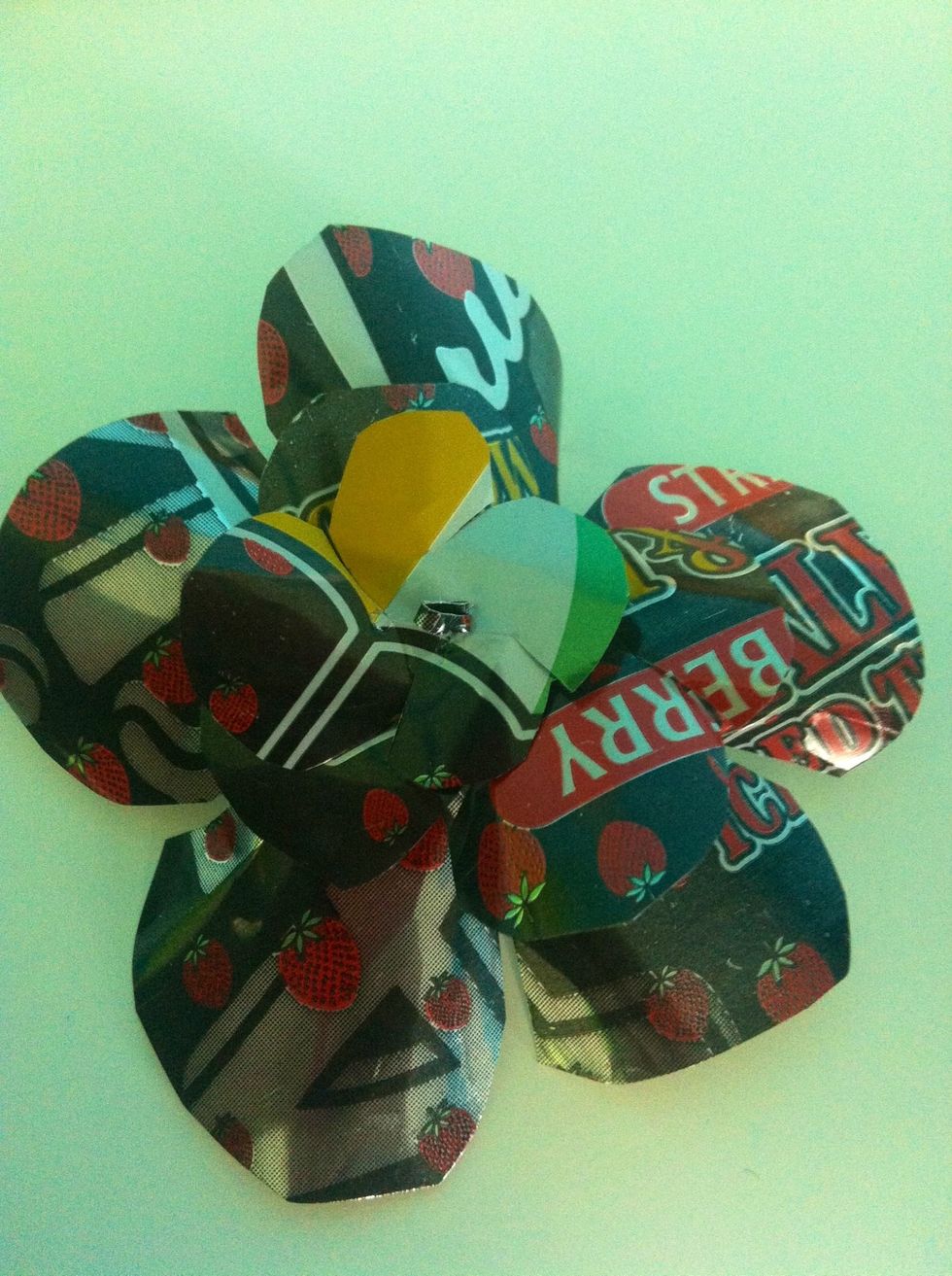 Strawberry Arnold Palmer's flower 🍓🌺
1.0 Arizona Green Tea can
Scissors
Pocket Knife
Bent nose pliers
Paper & pencil
Ruler