It was a fun experience to make the apple swan. It was not too hard unless you messed up that is what the extra apple if for.
First with the chef's Knife cut an apple diagonal. When in half take out any visible seeds.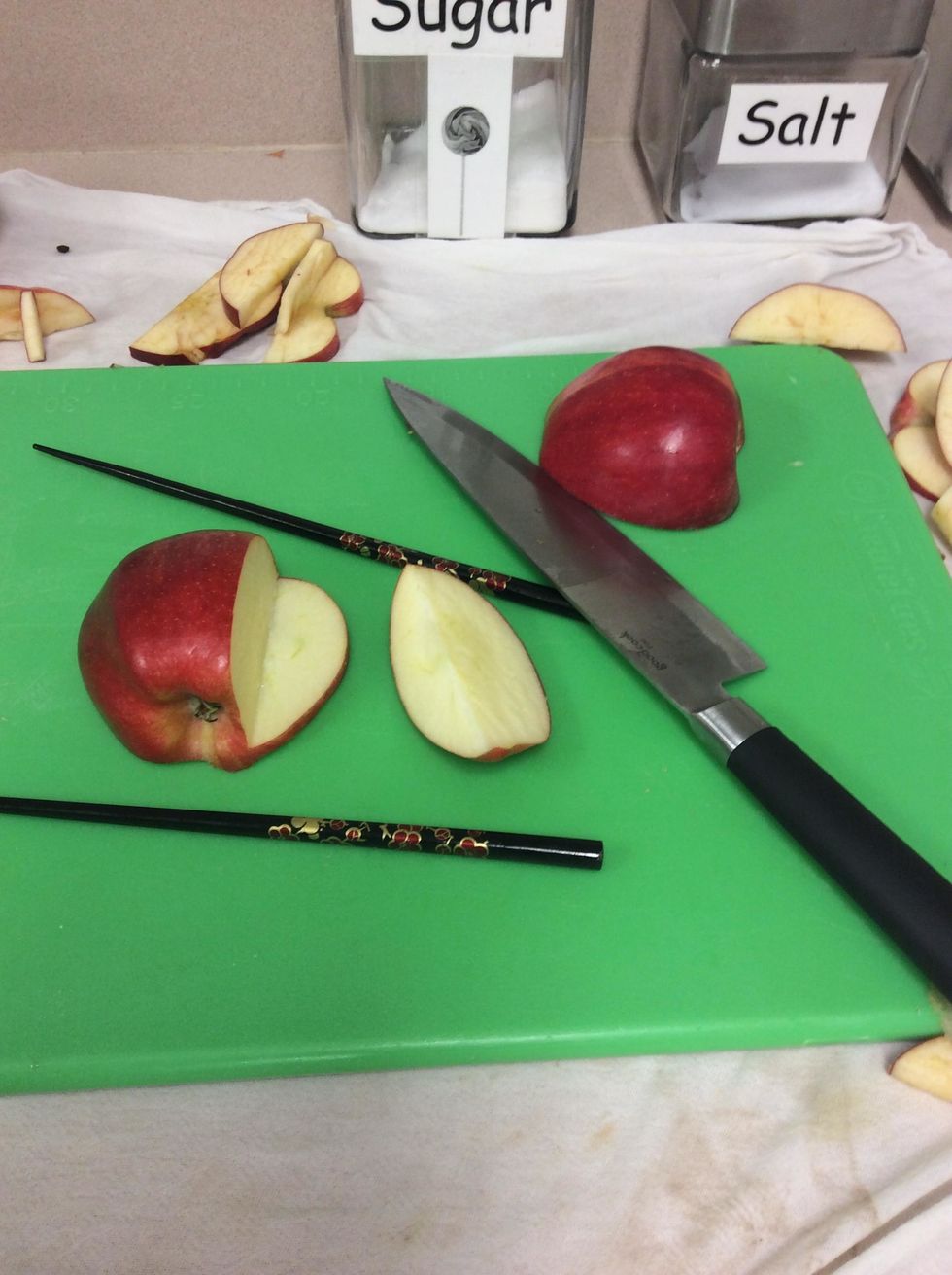 With one half (side with bottom) cup down on chopsticks so you do not cut through all the apple.Then cut towards the middle of the apple at the bottom of the chopsticks.
Once you have done one side do the other the same.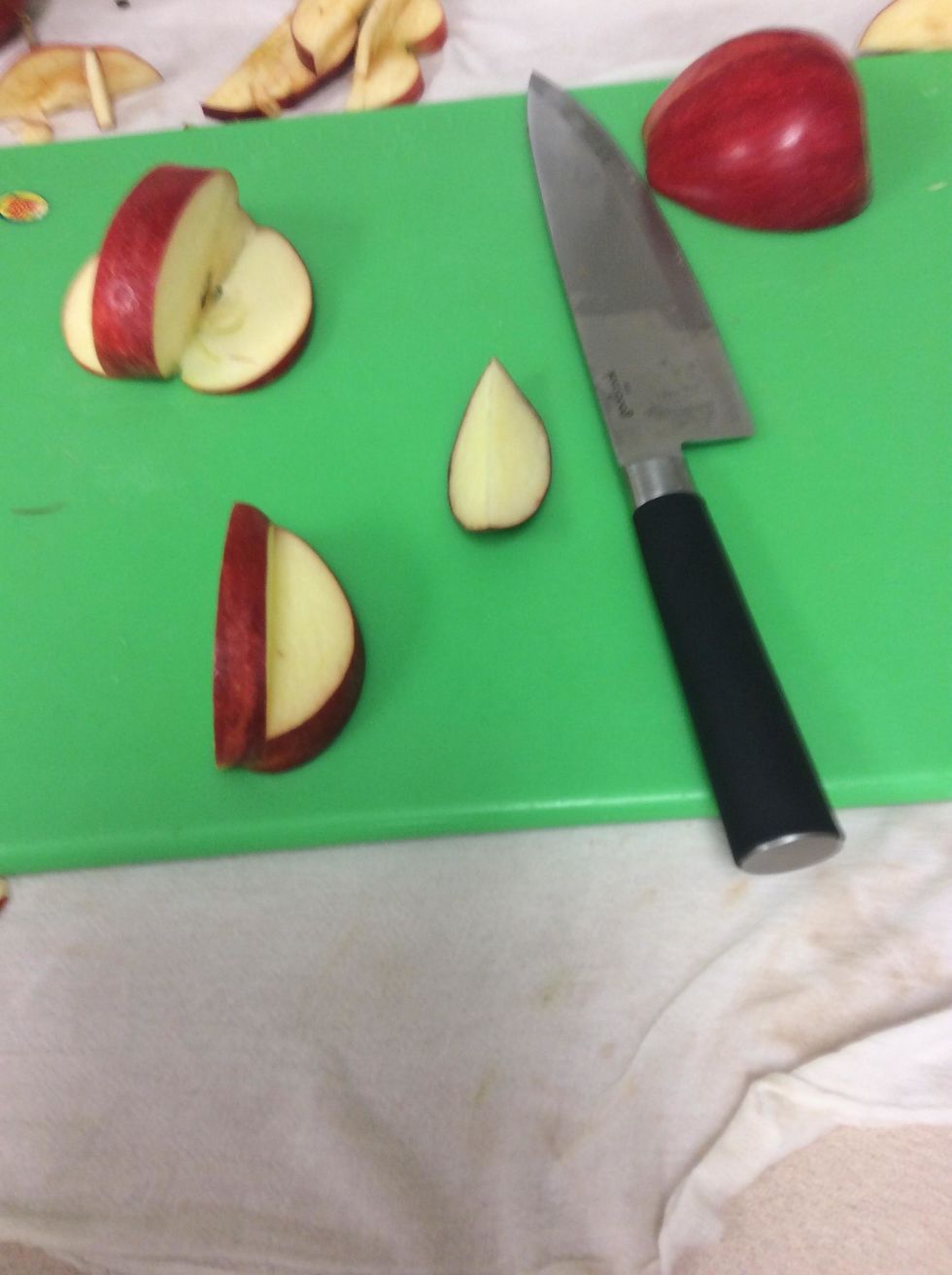 Then with cut out pieces do the same step without cutting through the apple. Do on both sides.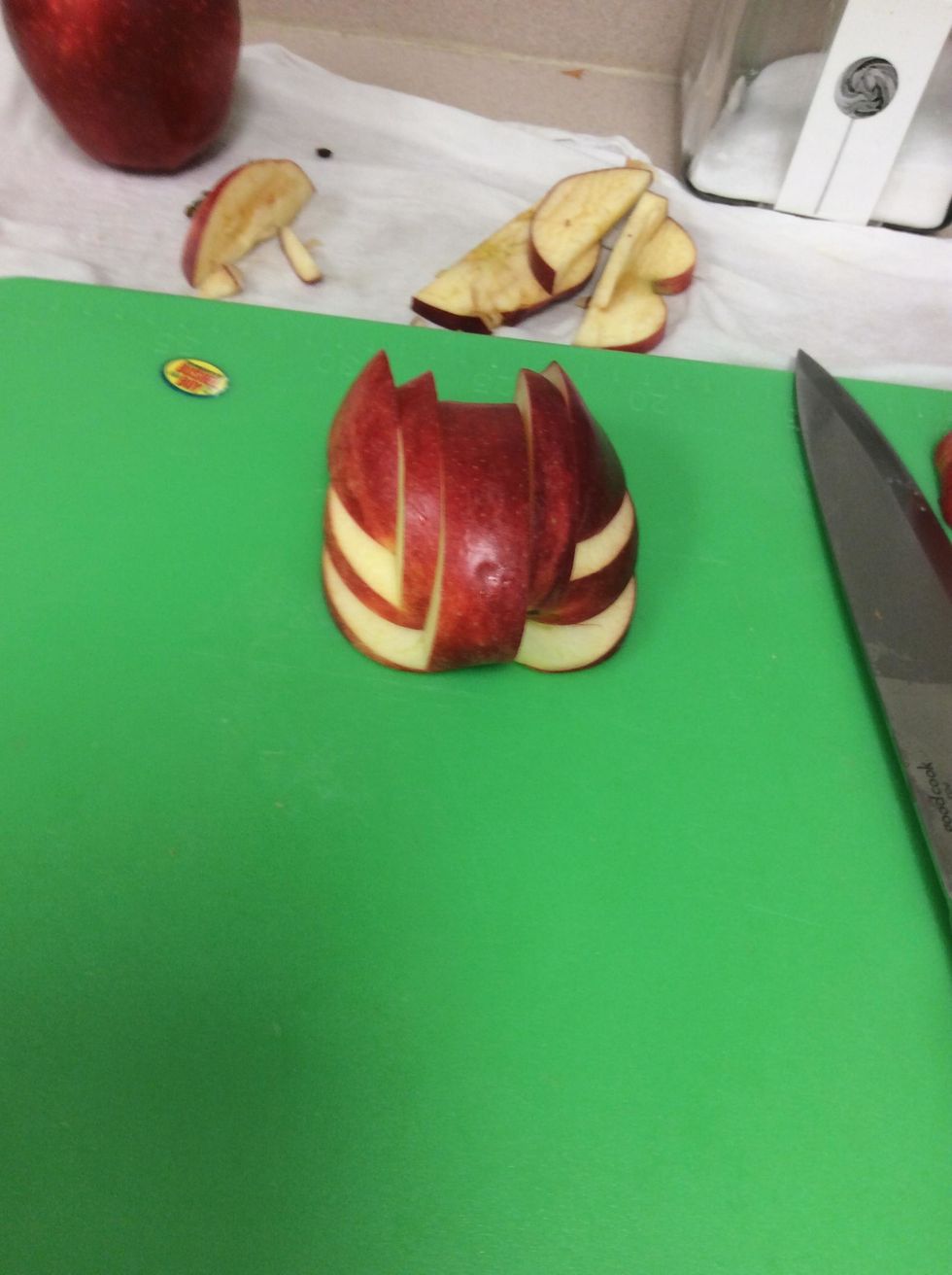 Next put apple slices on the first apple piece we cut. Push them back a little so they look like feathers.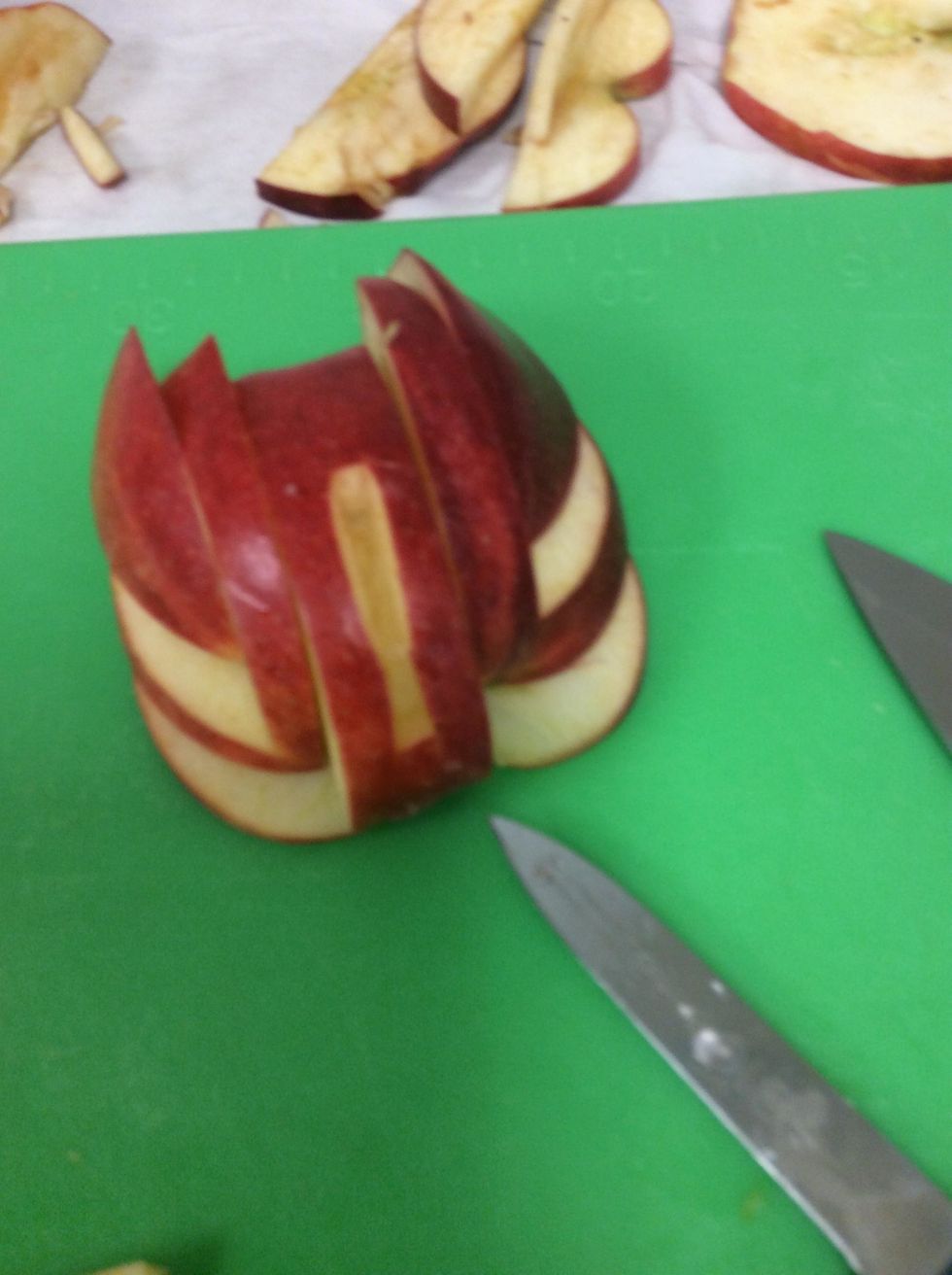 Then cut a long rectangle in the body on the swan for the head.
With the other half of the apple cut it all the way flat against chopsticks. On the right side of the flat part make a triangle for beak then make a horizontal line diagonal to fit the rectangle.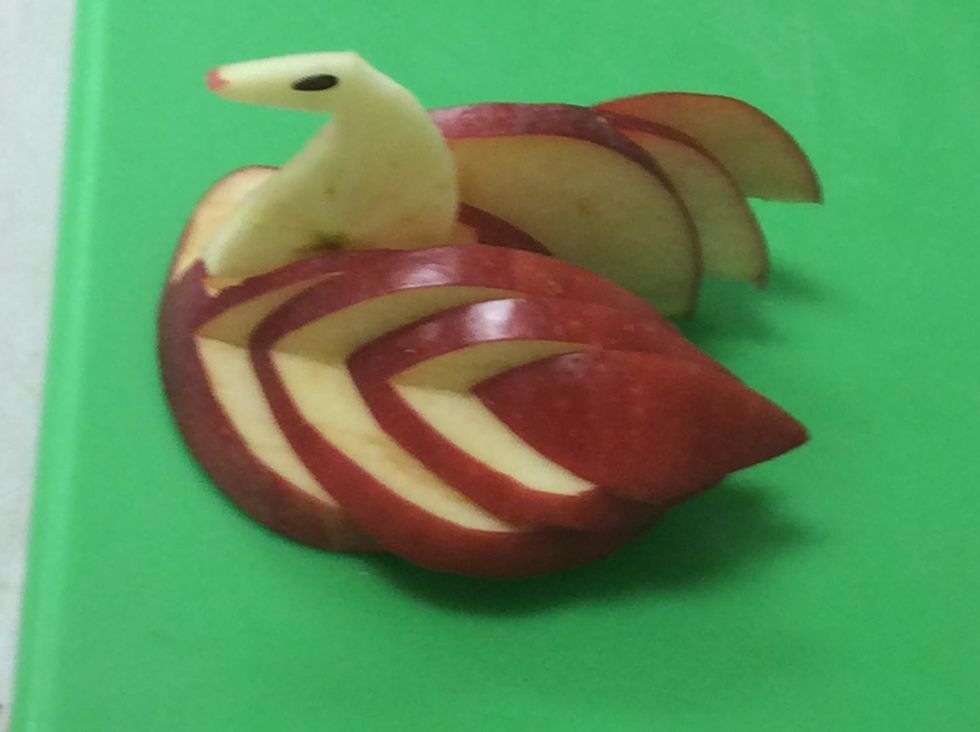 Put the head in the rectangle and use the seeds from before to make eyes and you are done.
I got my inspiration from How to make sushi on youtube.
1.0 Chief's Knife
1.0 Paring Knife
2.0 Large Apples
2.0 Chopsticks