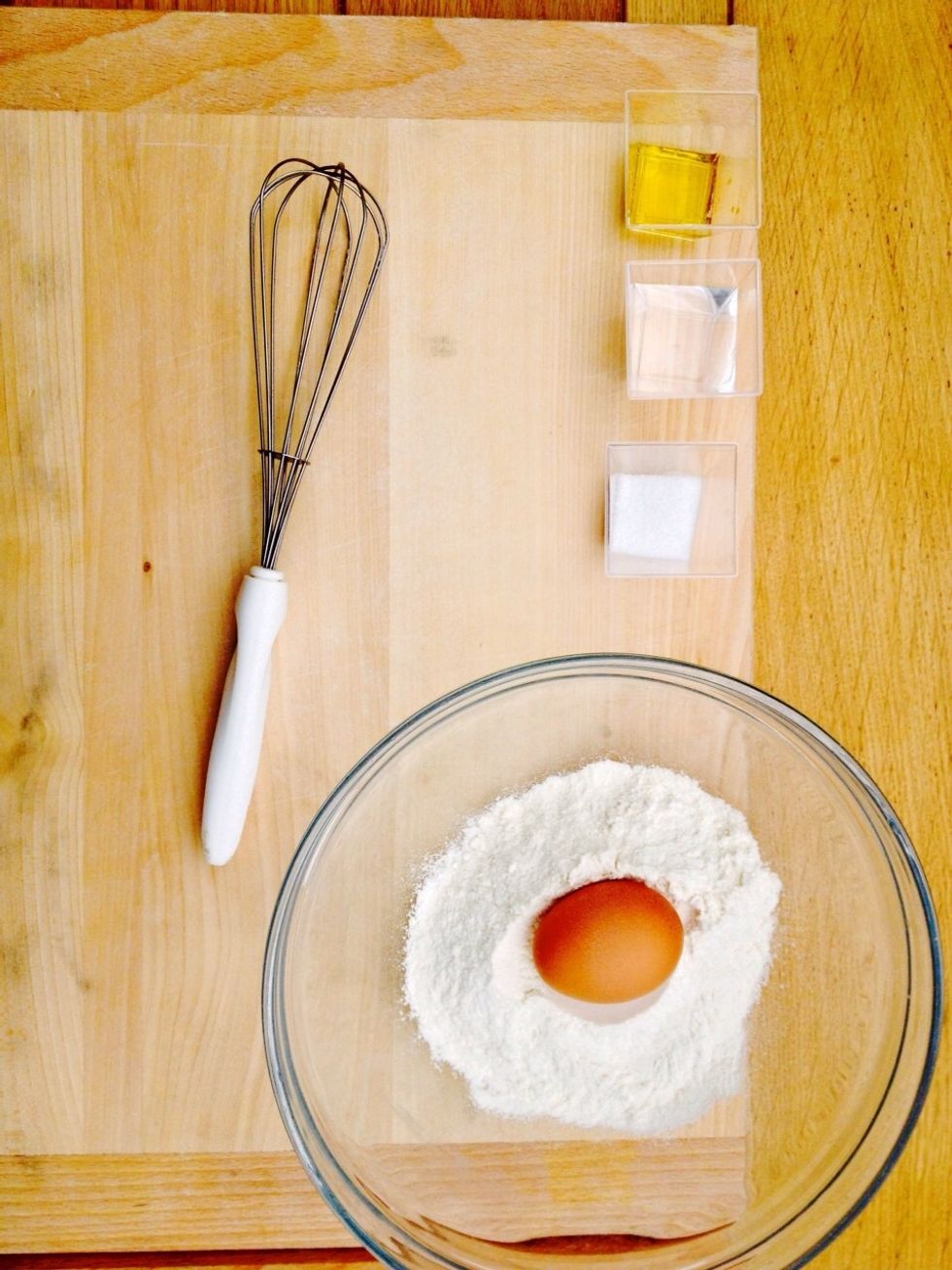 Let's start making the dough for the strudel, pour the flour, the egg, the oil, the sugar and the water. Mix them together.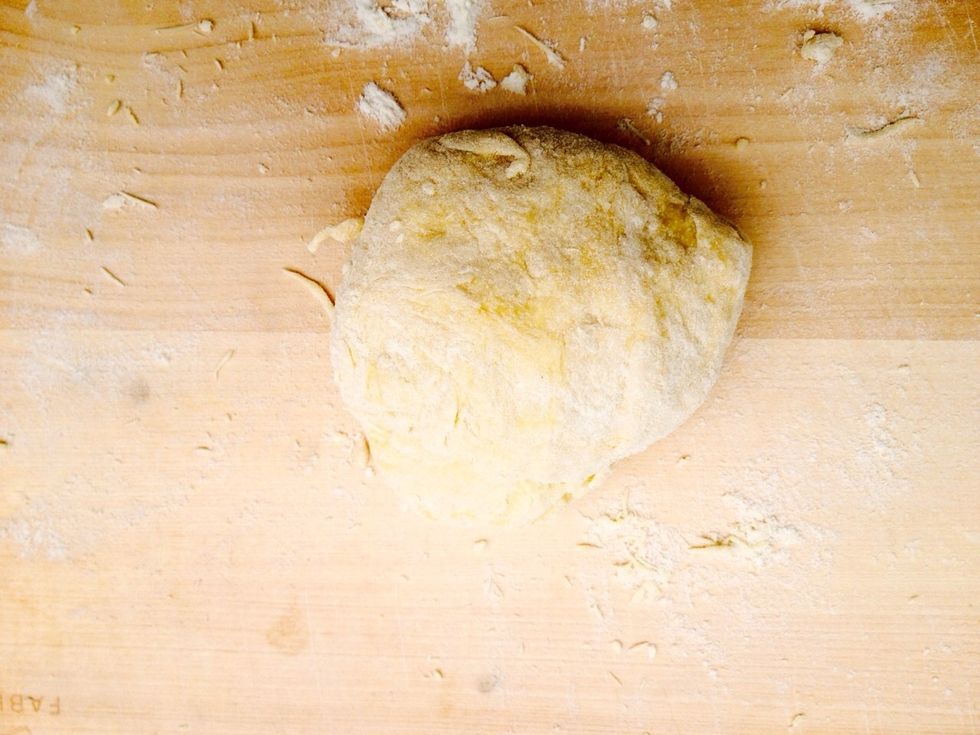 Mix the dough untill the right consistency, when doesn't stick to your hands anymore.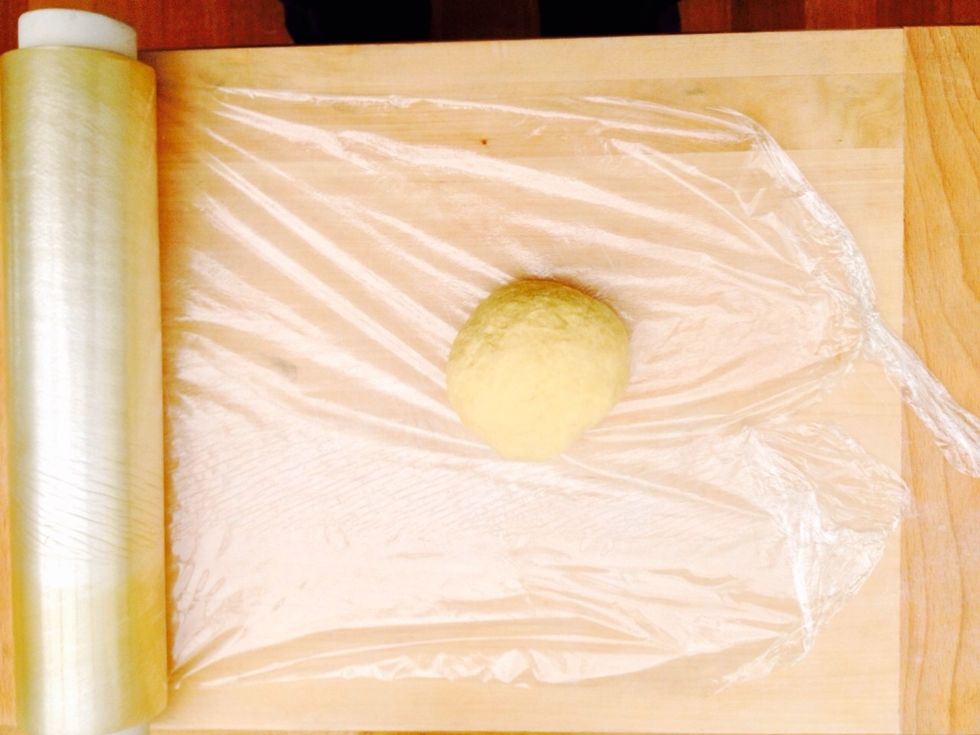 Put on a film paper, and refrigerate for about an hour.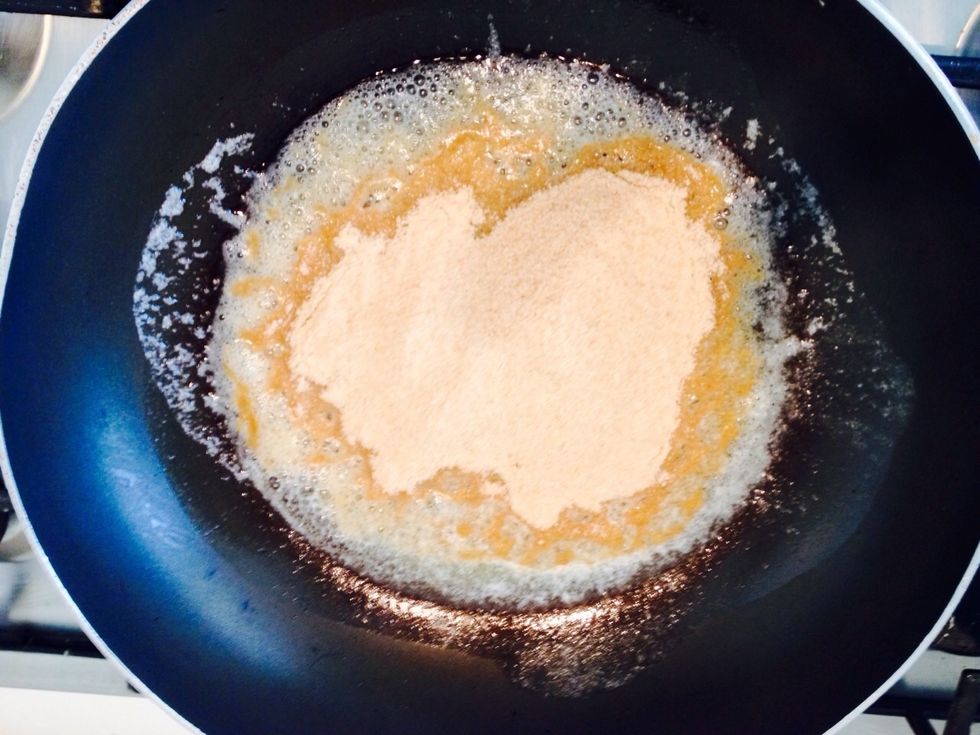 In a pan put the butter and the breadcrumbs and let them fry untill the butter is all absorbed. The breadcrumb will absorb the juice of the apple while cooking the strudel.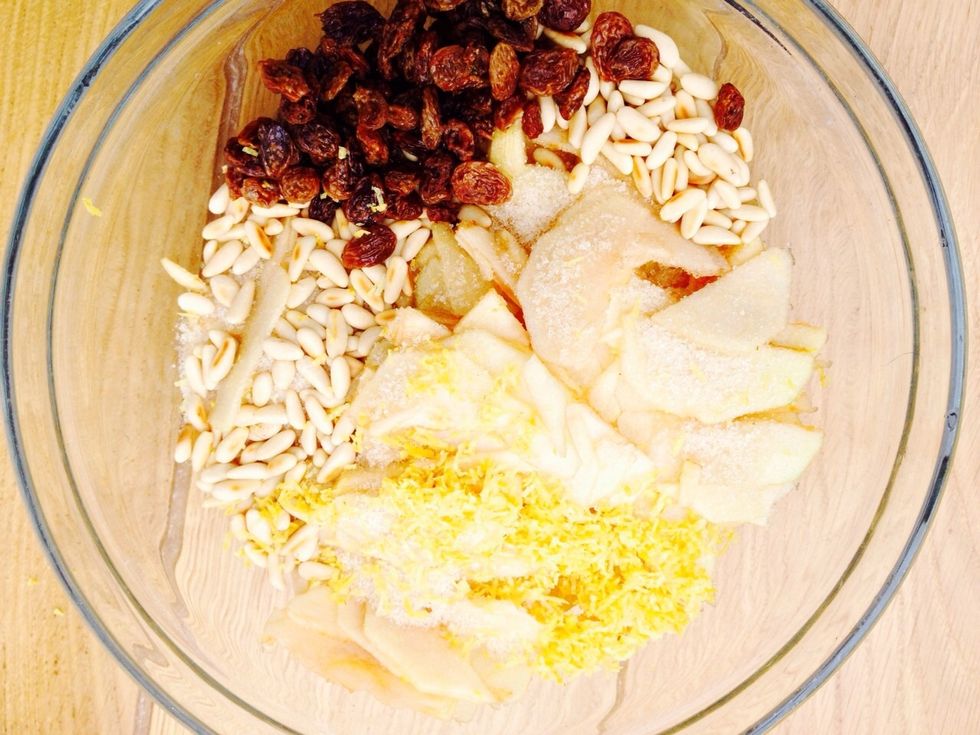 Core the apples and cut them in thin slices. Add pinenuts, raisin, lemon zest and the breadcrumb.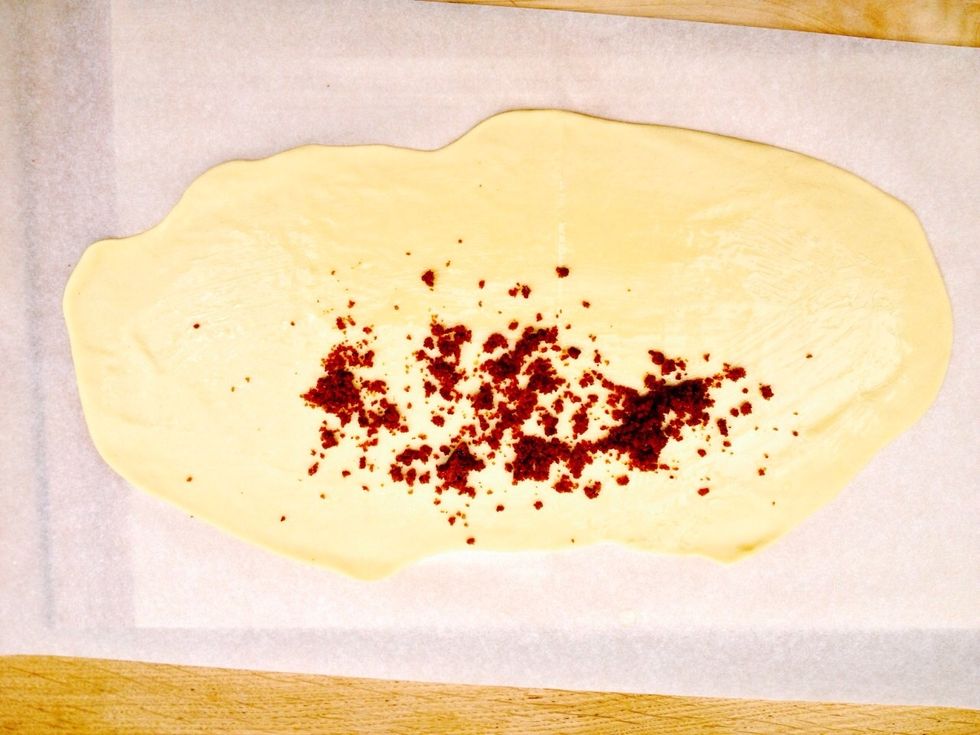 Roll out the dough in a rectangular shape add a little bit of butter and the cinnamon and the breadcrumb.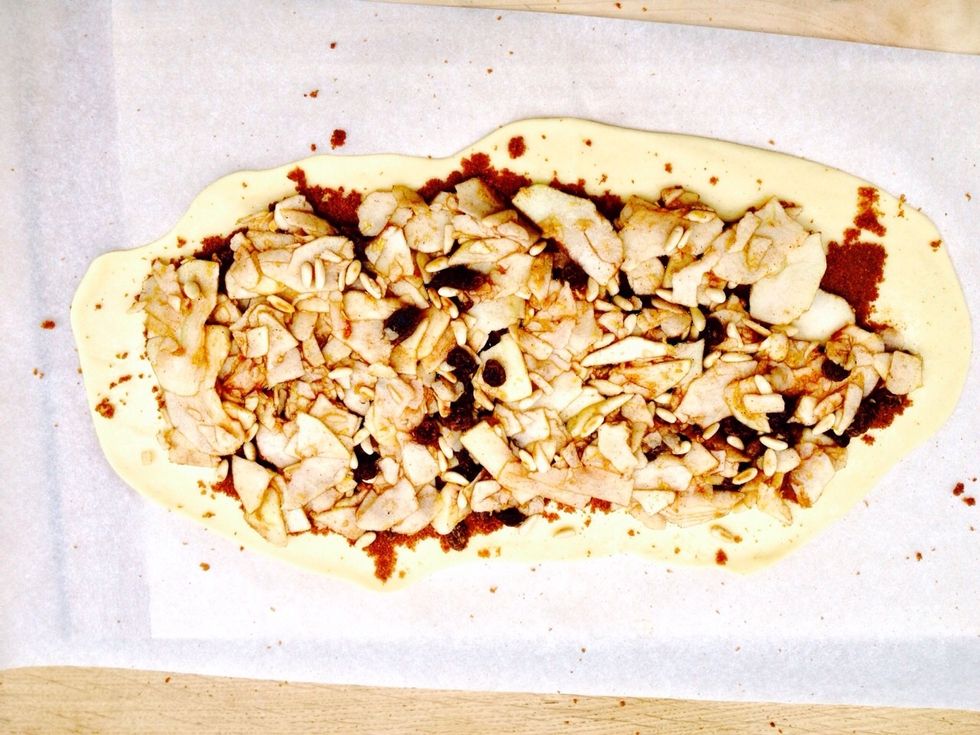 Add the apples and roll the pastry in a big sausage. Be sure to seal it well.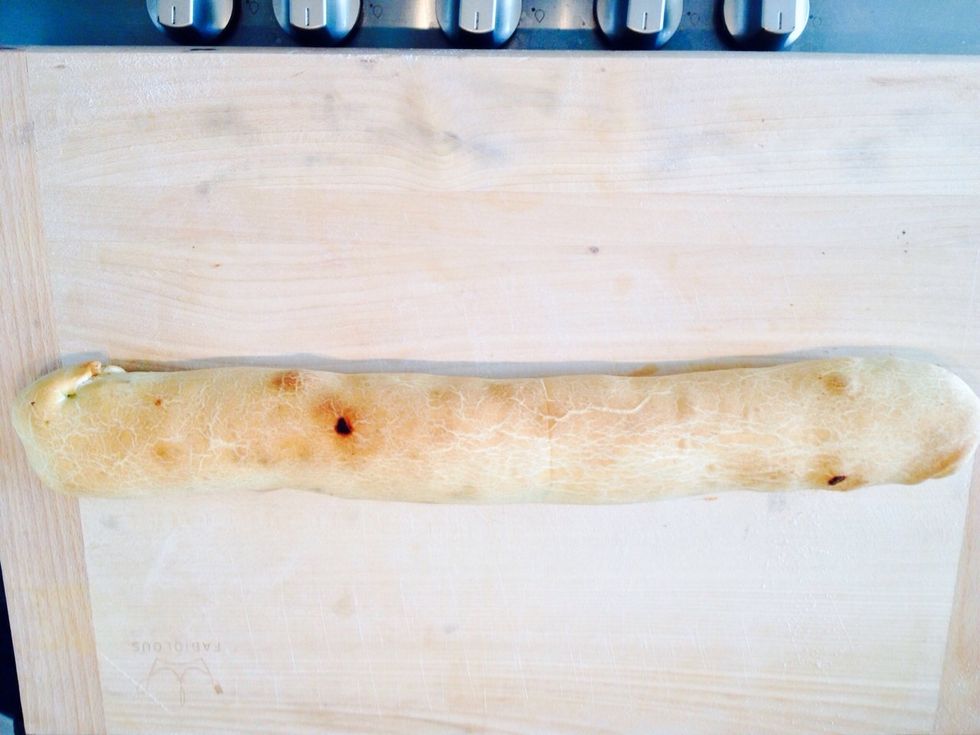 Cook the sausage in the oven for half a hour at 200°.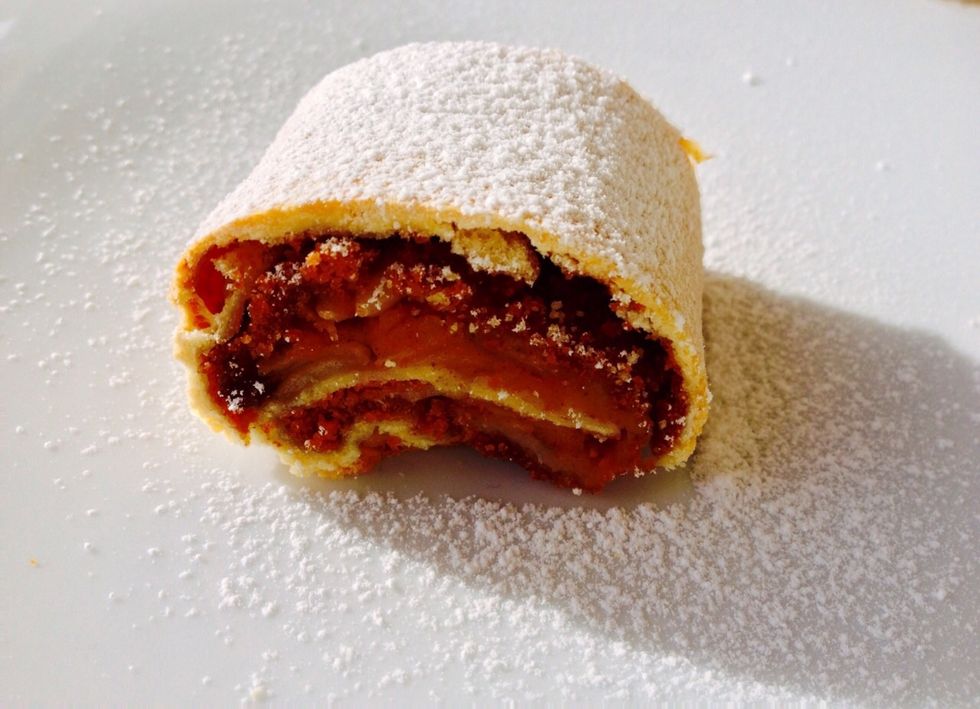 we have cut a slice and sprinkle with icing sugar, it will be delicious served with ice crem or cream. Buon appetito!
g 750 apple
g 60 sugar
g 50 raisin
g 25 pinenuts
Tbsp 2 grated lemon
g 100 butter
Tbsp 1 cinnamon
g 75 breadcrumbs
g 125 flour
1 medium size egg
g 30 water
Tbsp 2 olive oil
Icing sugar
Fabio Bongianni
Fabiolous Cooking Day is a course designed by Fabio Bongianni putting together Italian food and Italian culture.