Make sure to preheat the oven to 425f.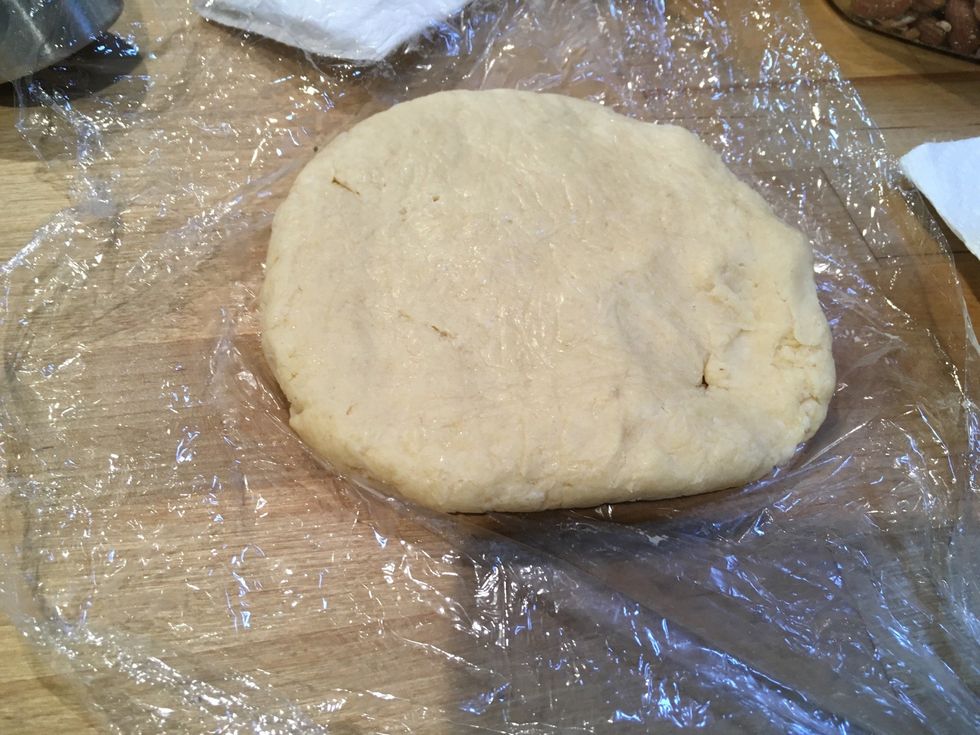 Mix flour, salt, cut in the butter, mix in two beaten eggs.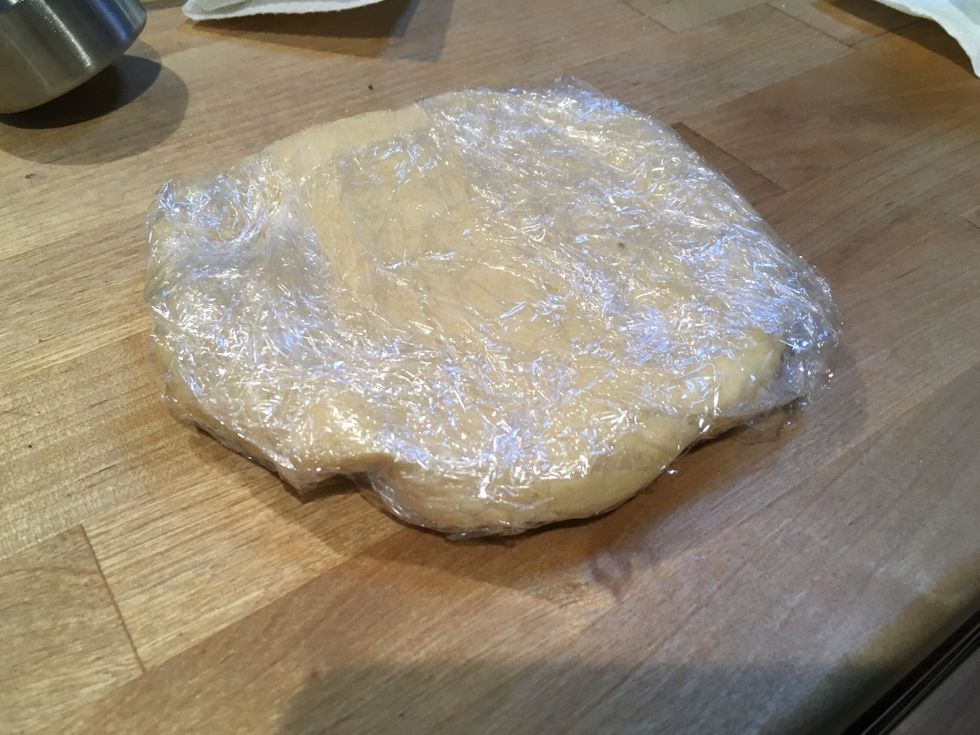 Mold into 2 balls, one for the top crust and one for the bottom crust. And wrap it in plastic wrap. Put it in the fridge for an hour.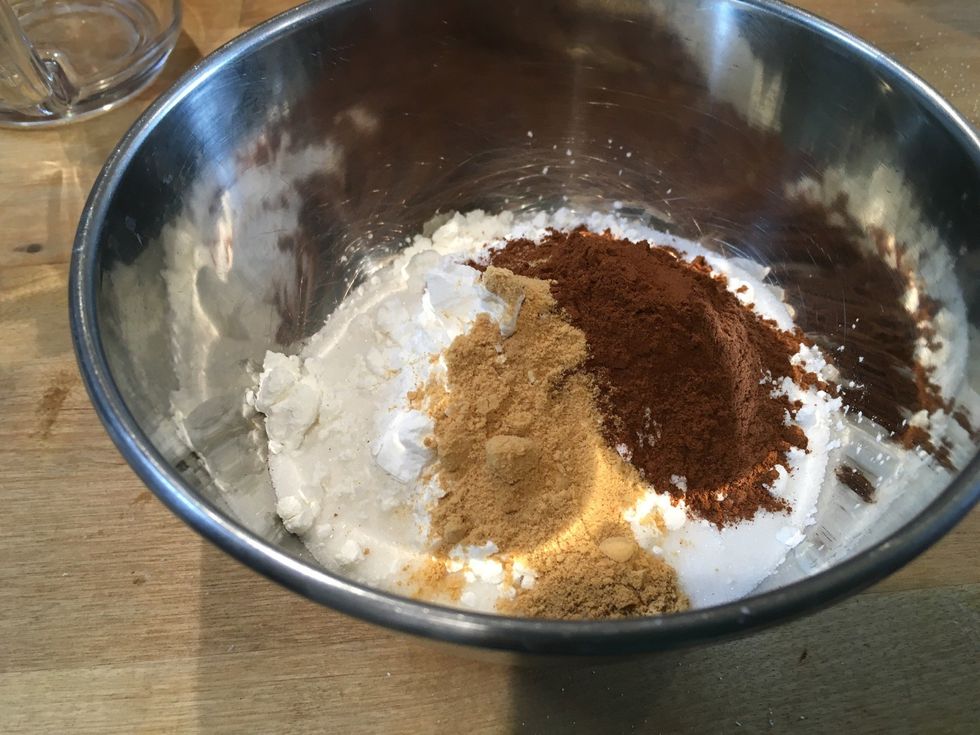 Now start the filling: Put sugar, cornstarch, cinnamon and ginger in a bowl.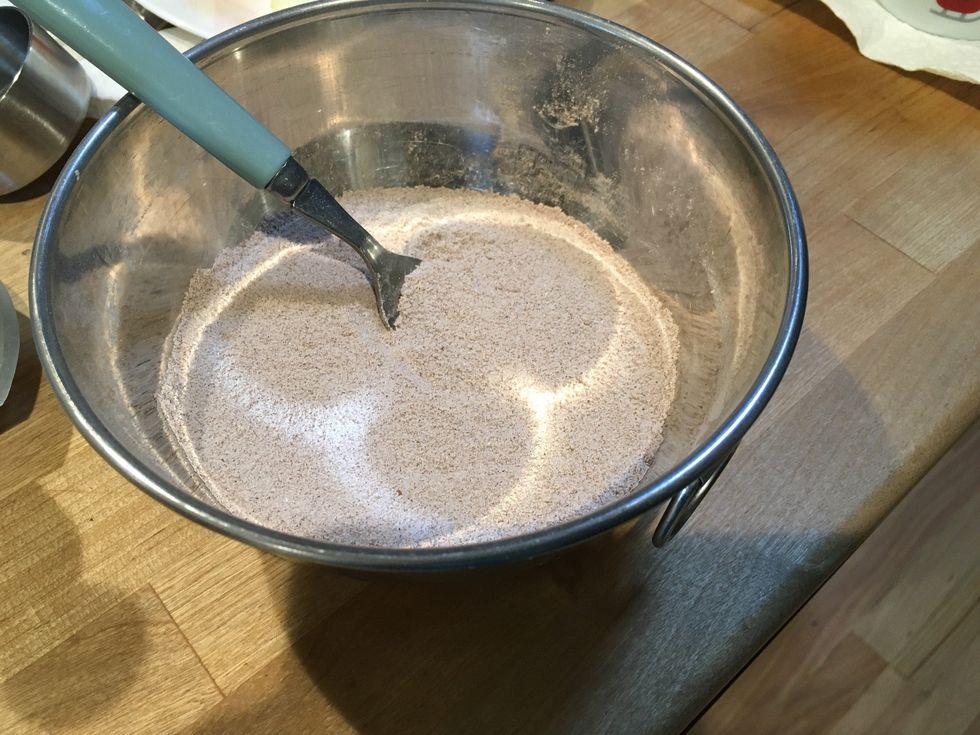 Mix well.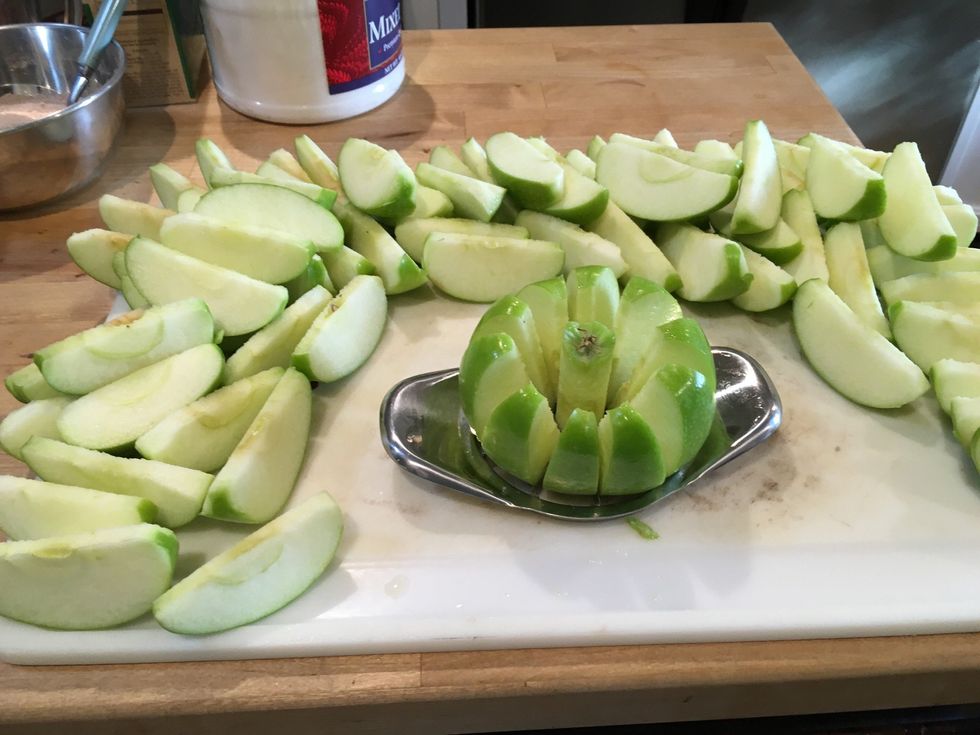 Core and peel your apples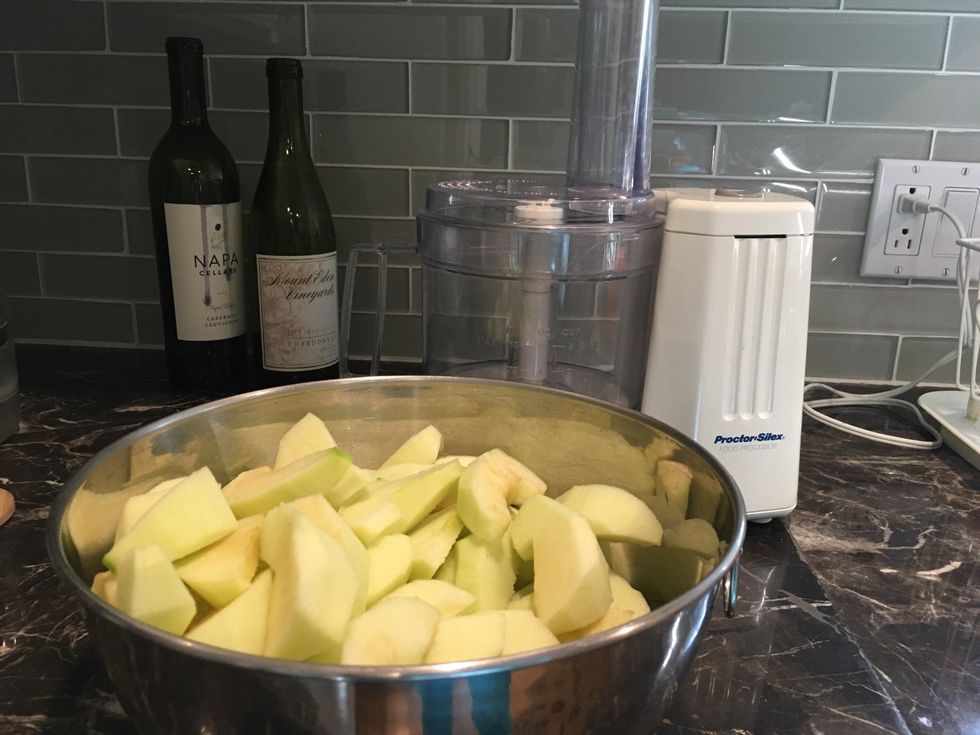 Put it in the food slicer machine thingy😝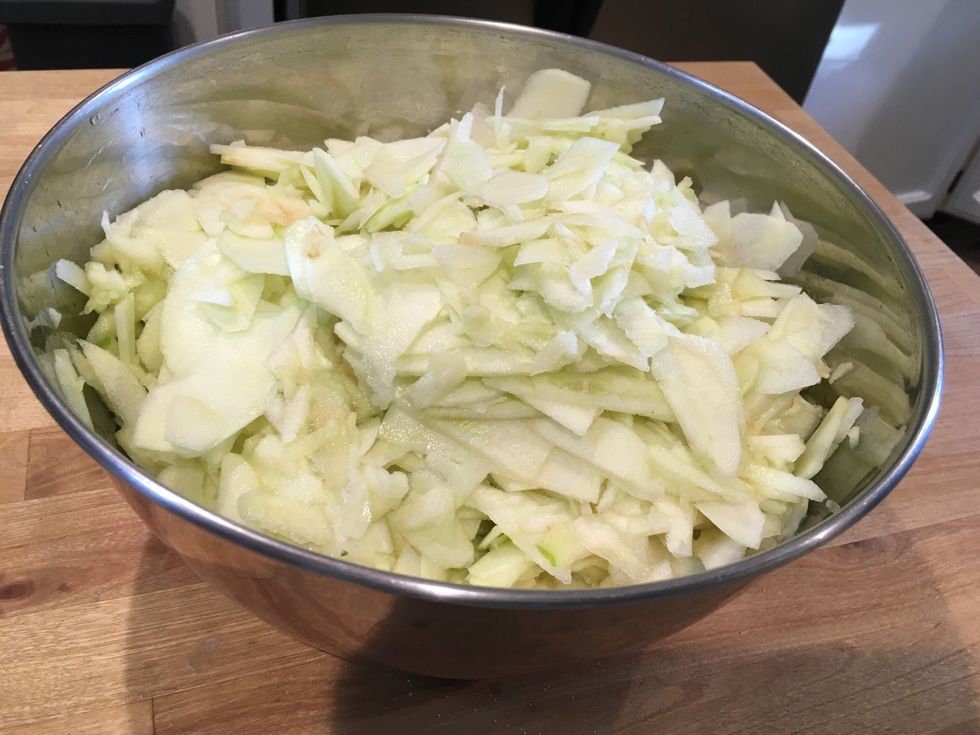 This is it when it is done.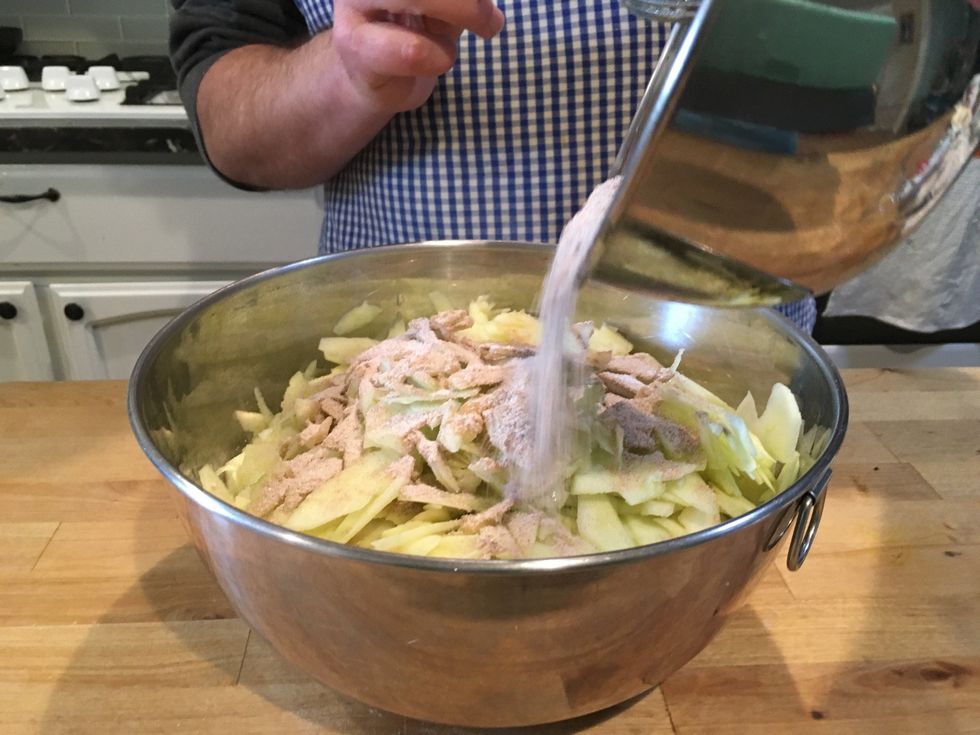 Pour your mixture in with the apples.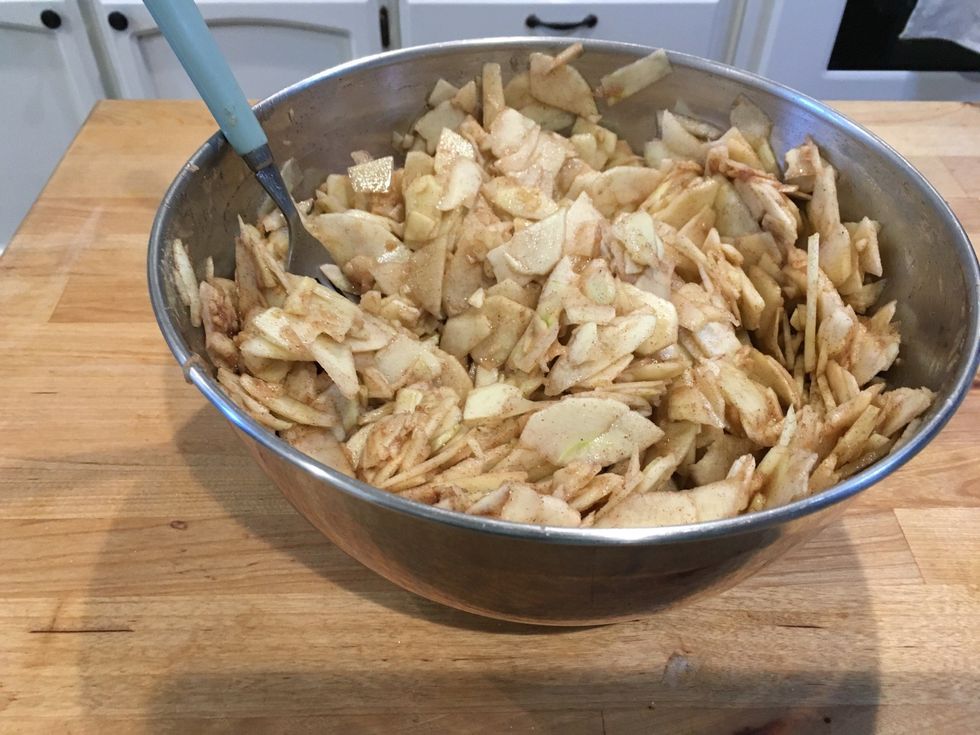 What it looks like after you have mixed.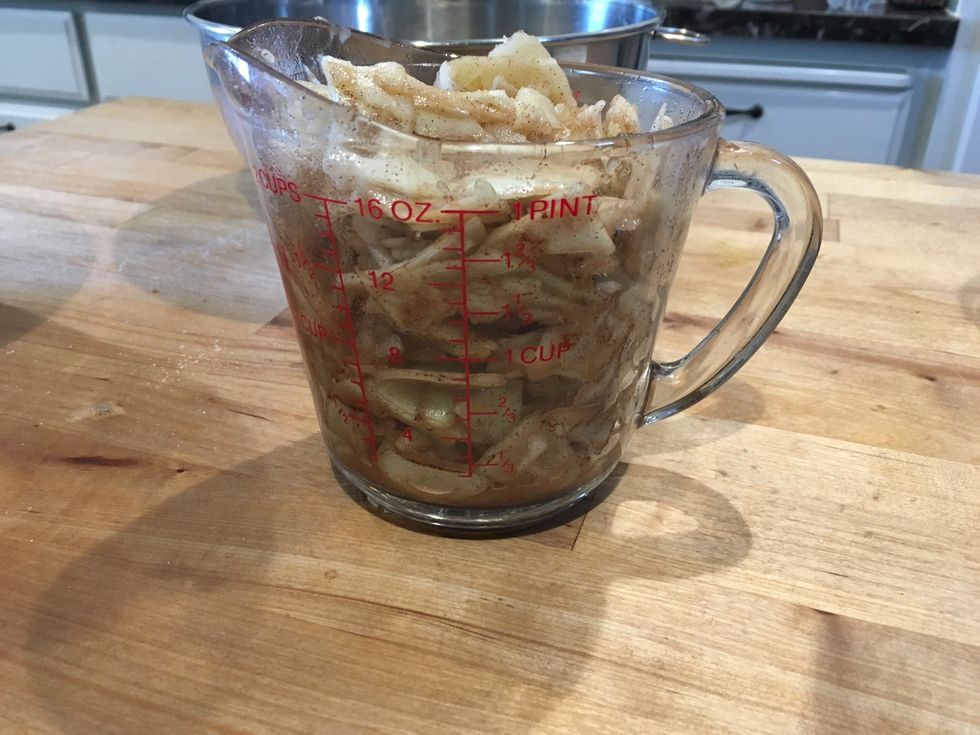 Pour in eight cups of the apples to another bowl.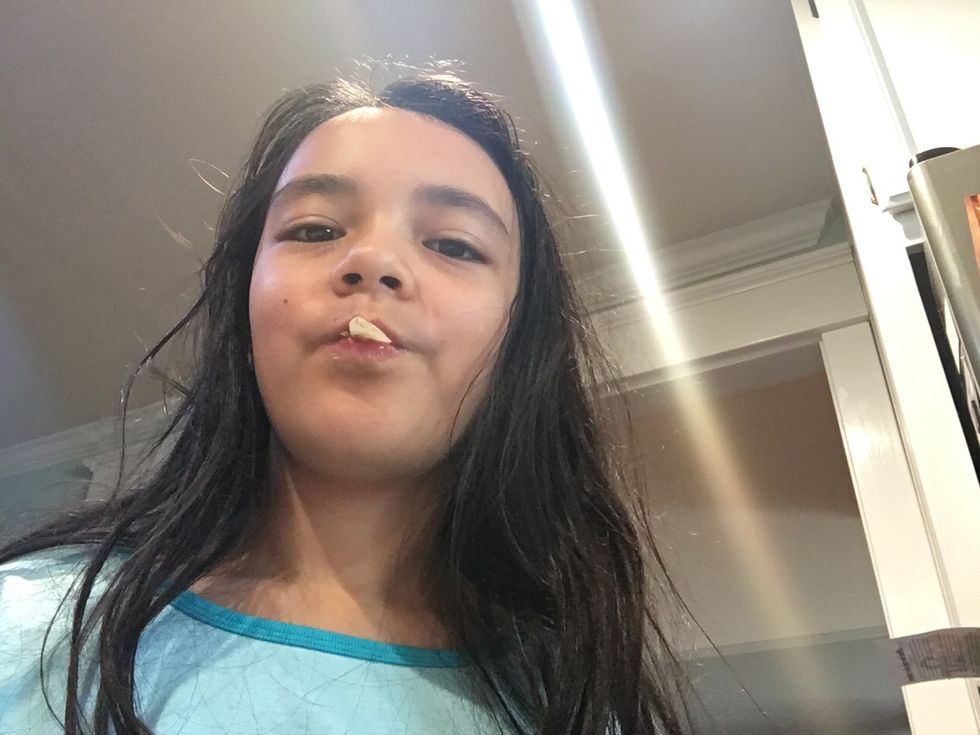 You can eat any extra slices!! They taste amazing!! You have to try it!🍏🍏🍏👍🏻👍🏻😍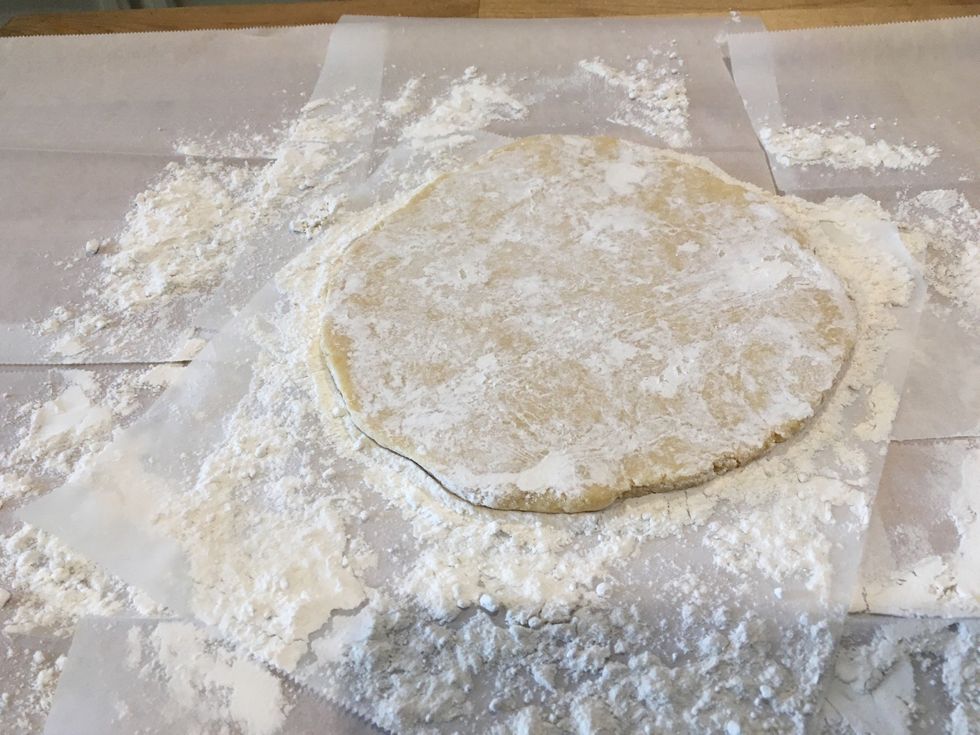 Use a rolling pin and make it flat!!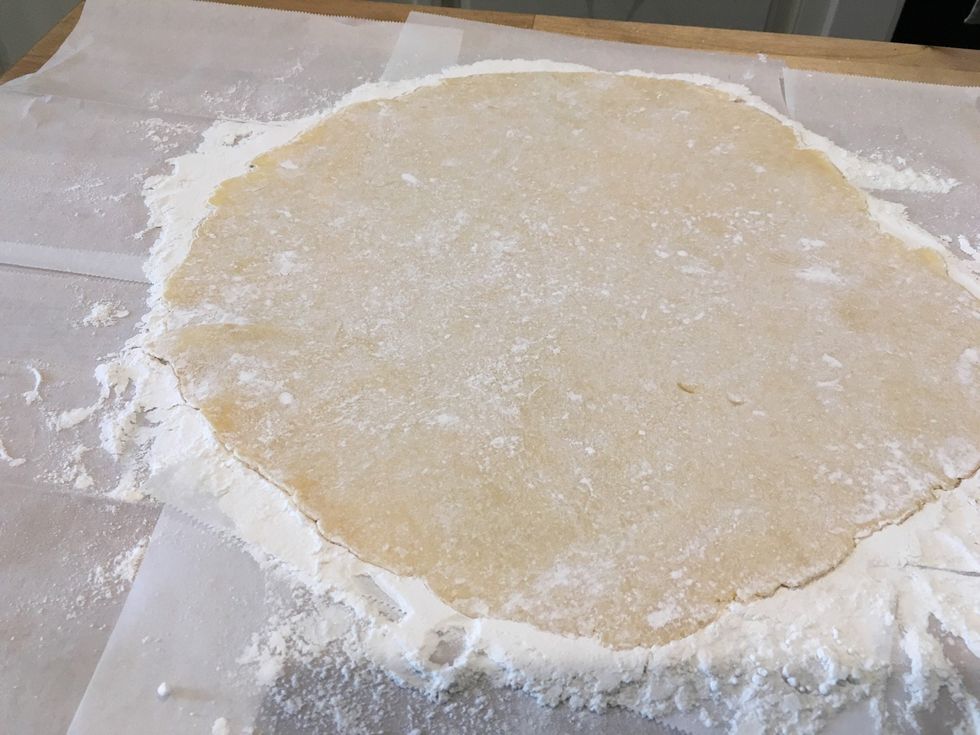 Roll out your dough until it looks like this. Remember to sprinkle flour every once and a while so it doesn't stick to the rolling pin.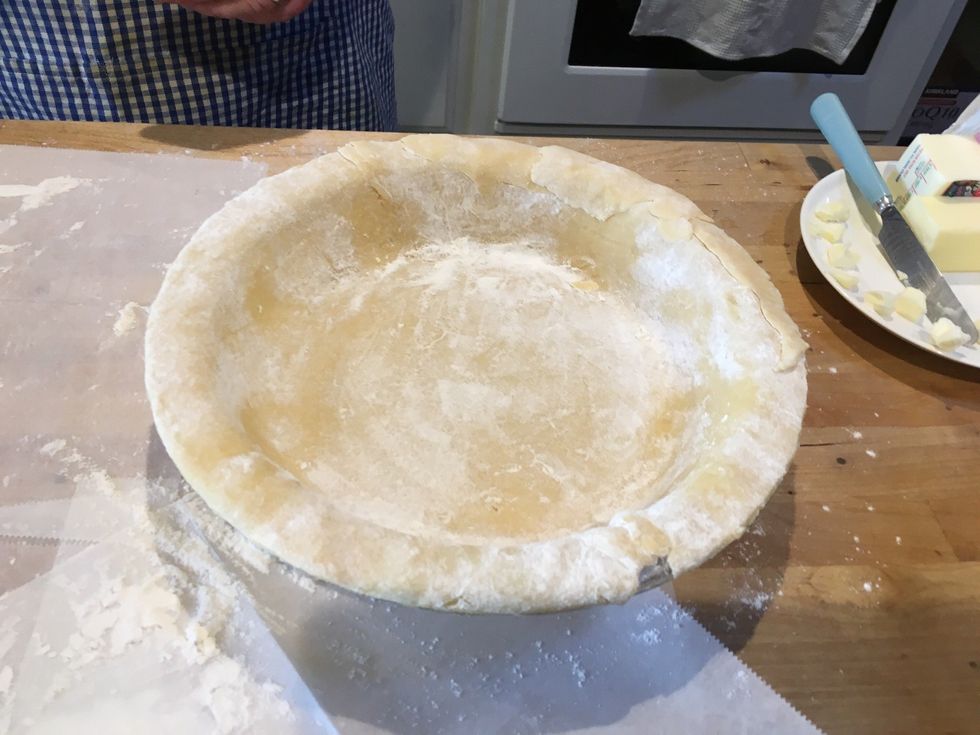 GENTLY lay it on the pie pan and start rolling the other piece👉🏻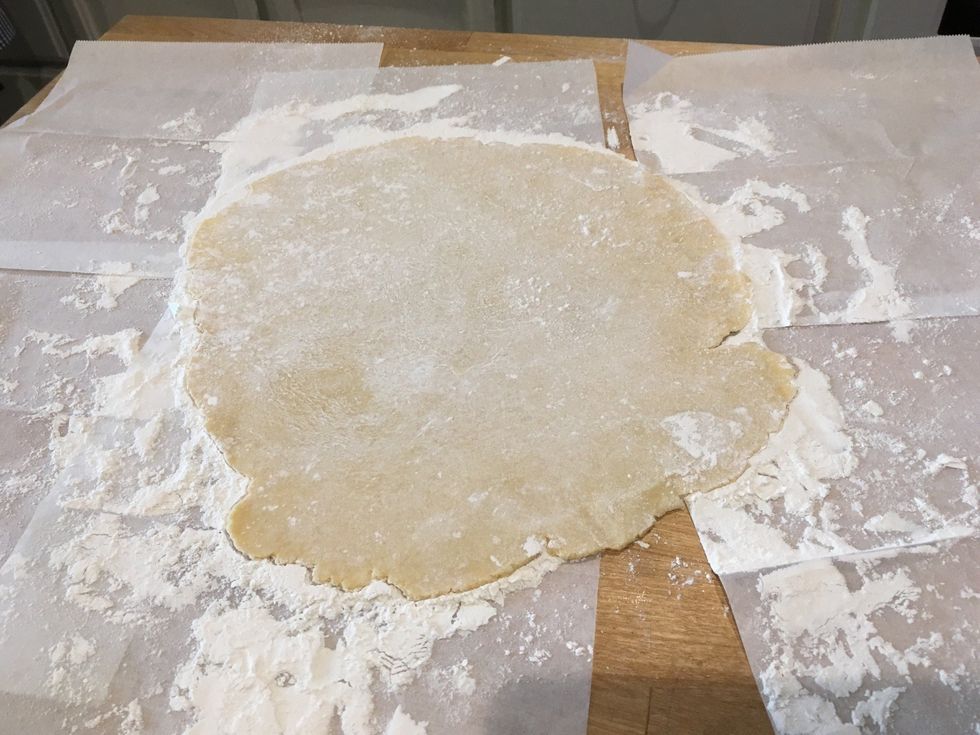 This is it when it is rolled out.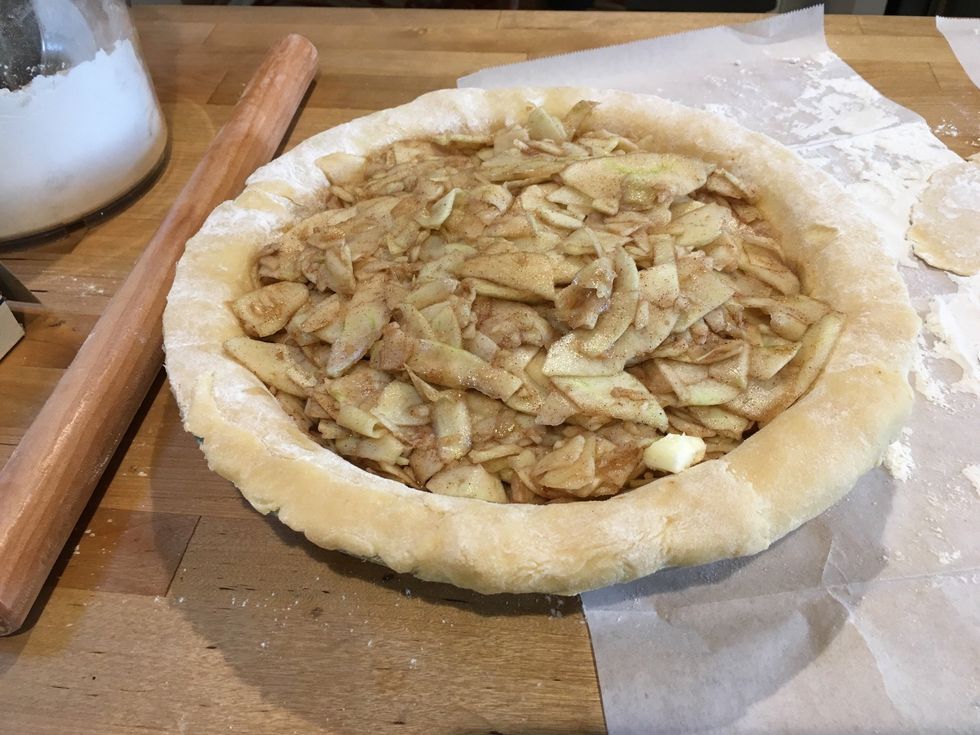 Pour in your apples.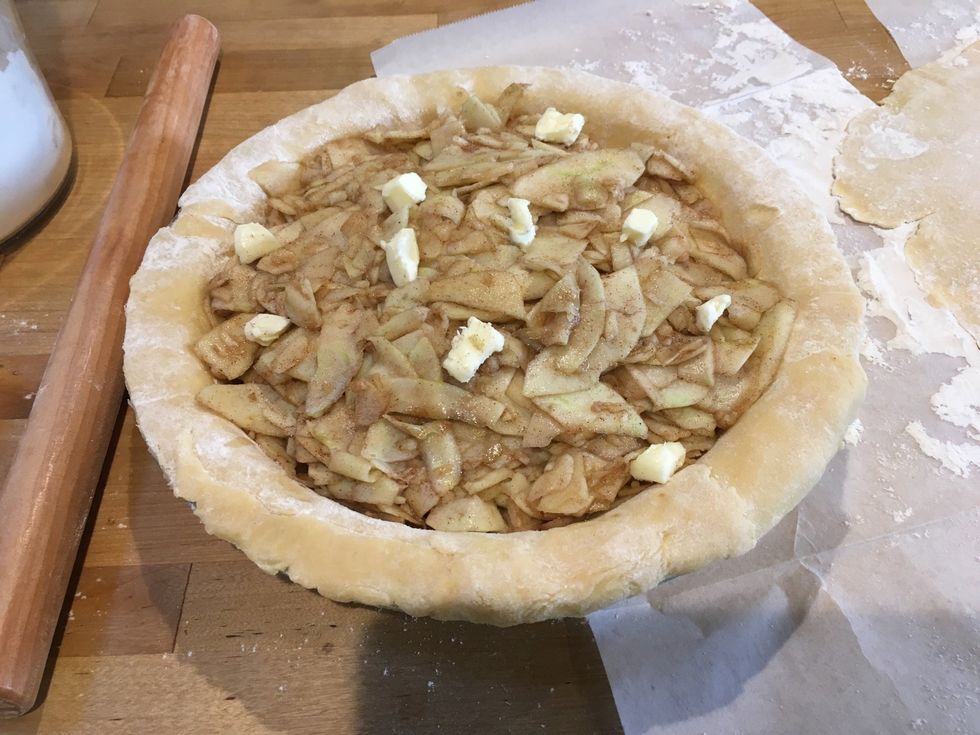 And dot it with butter.
Now GENTLY lay the second piece of dough on top.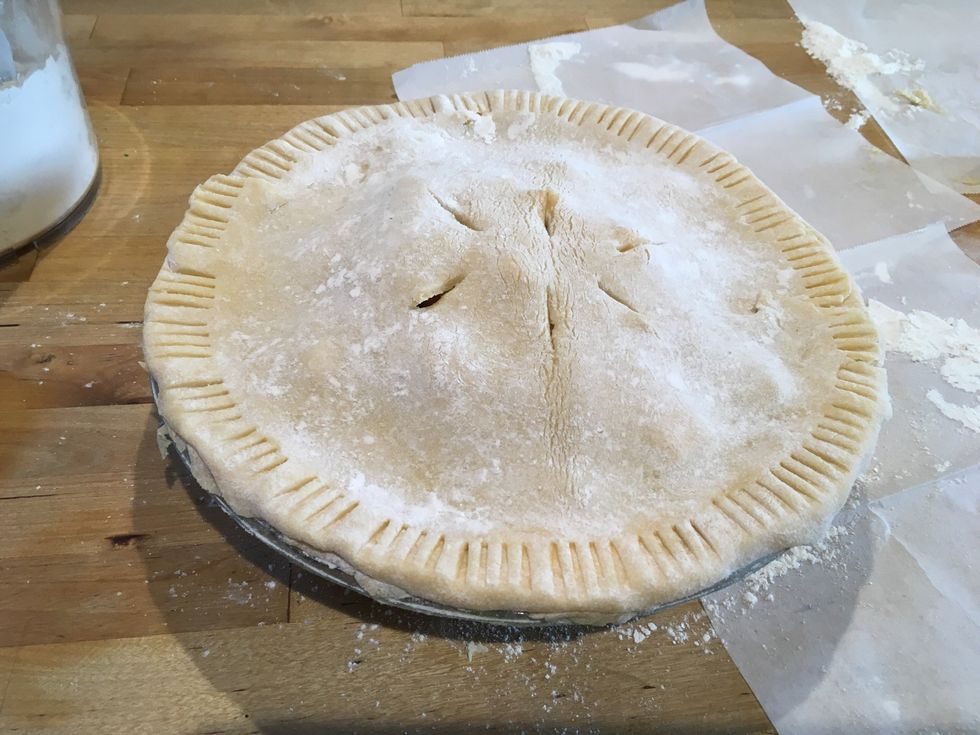 Cut slits in the middle for the extra air to come out. OPTIONAL: use the 4 spikes of the fork to gently make little lines on the edge of the pie.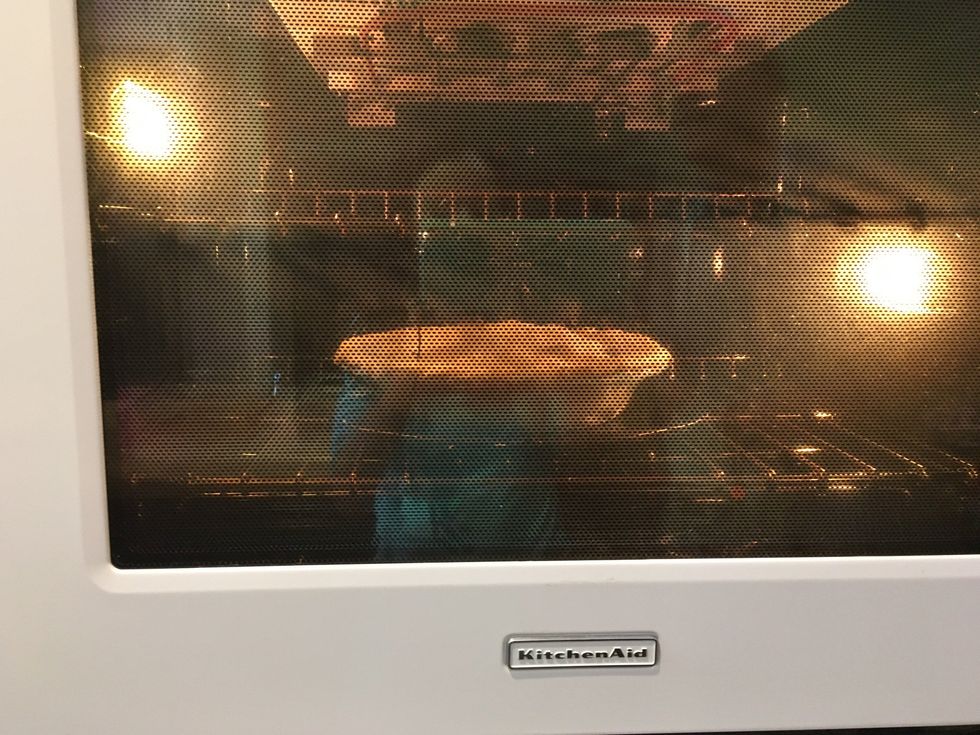 Leave it in there for 50 to 60 minutes.
3/4c Sugar
3/4Tbsp Cornstarch
1.0Tbsp Cinnamon
1/2tsp Ginger
8.0 Granny smith apples
2.0c Flour
1/2tsp Salt
12.0Tbsp Butter
2.0 Beaten eggs
Hannah Potter
Follow for a follow? Also: I've started a YouTube channel!! The link is the website down here