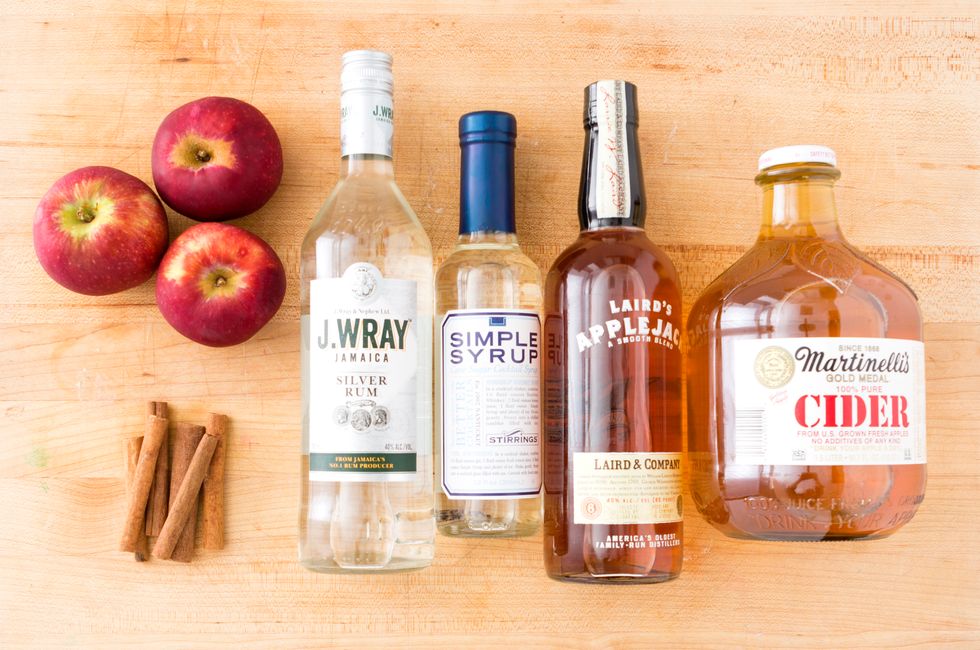 Gather your ingredients.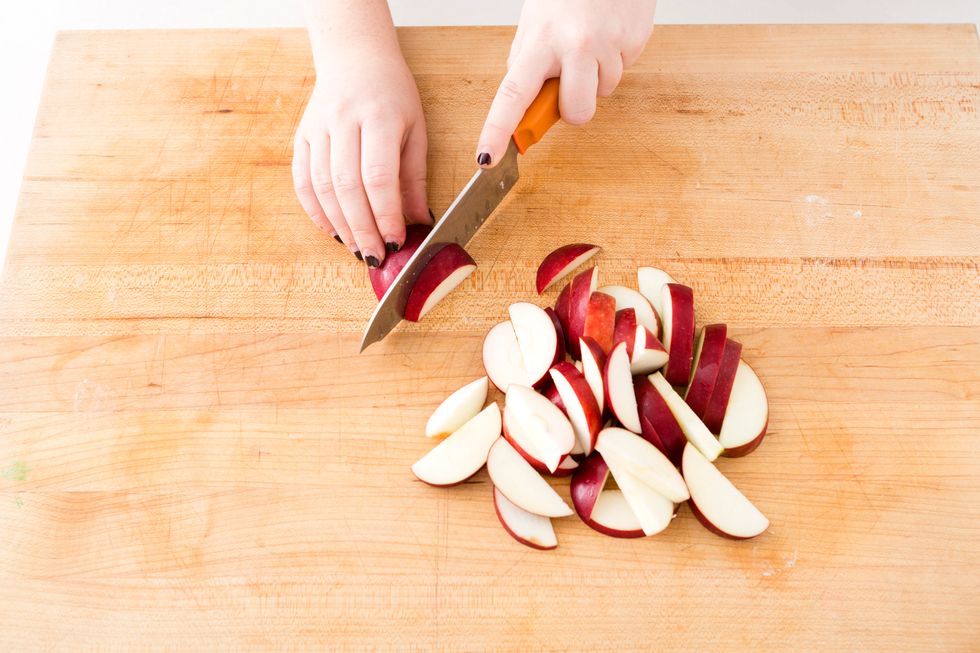 Dice your apples.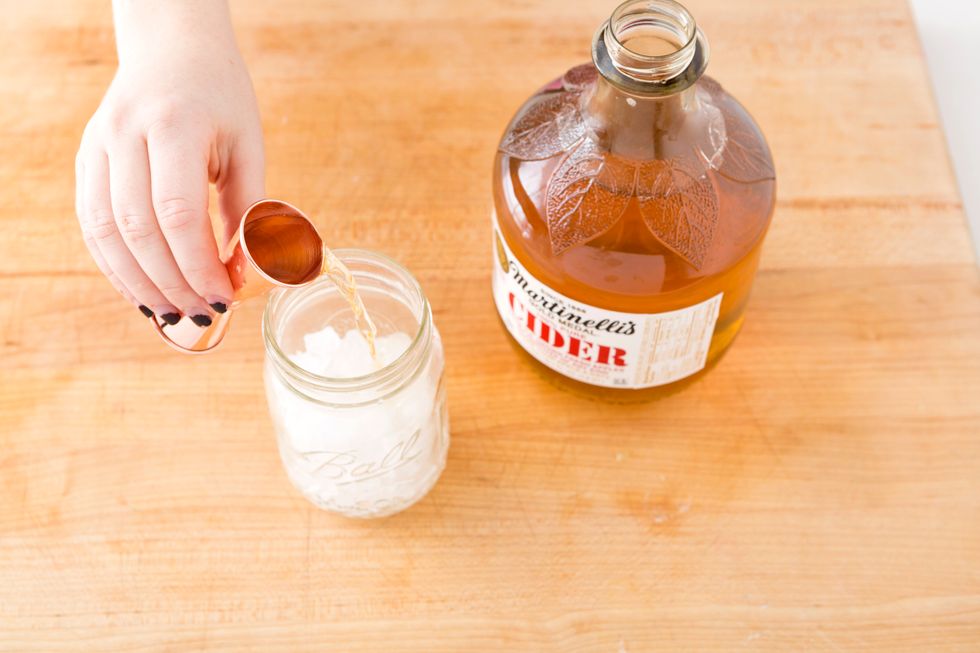 Pour your cider into a glass.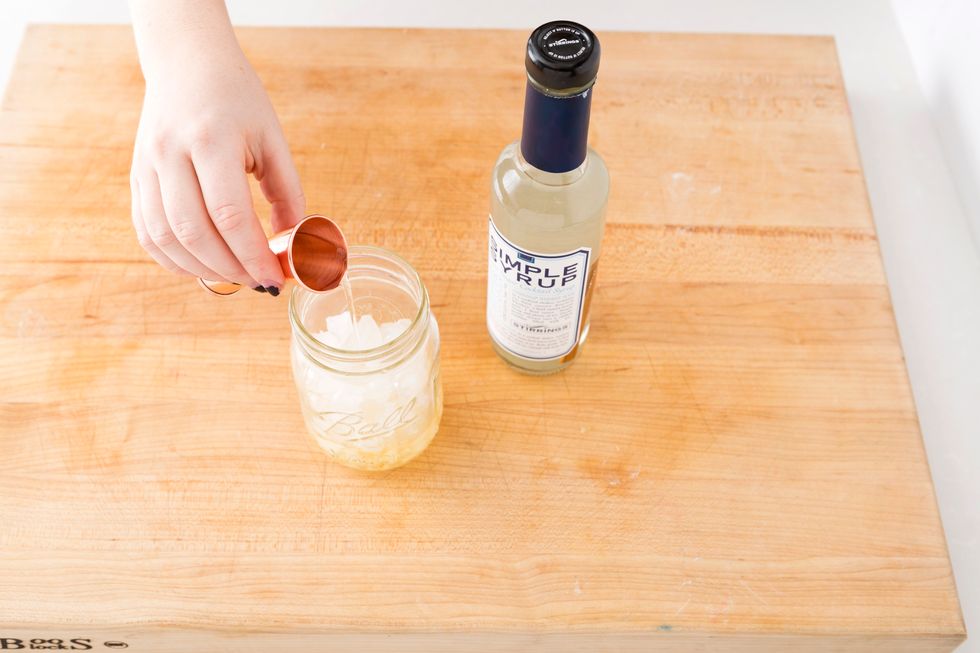 Now add some simple syrup.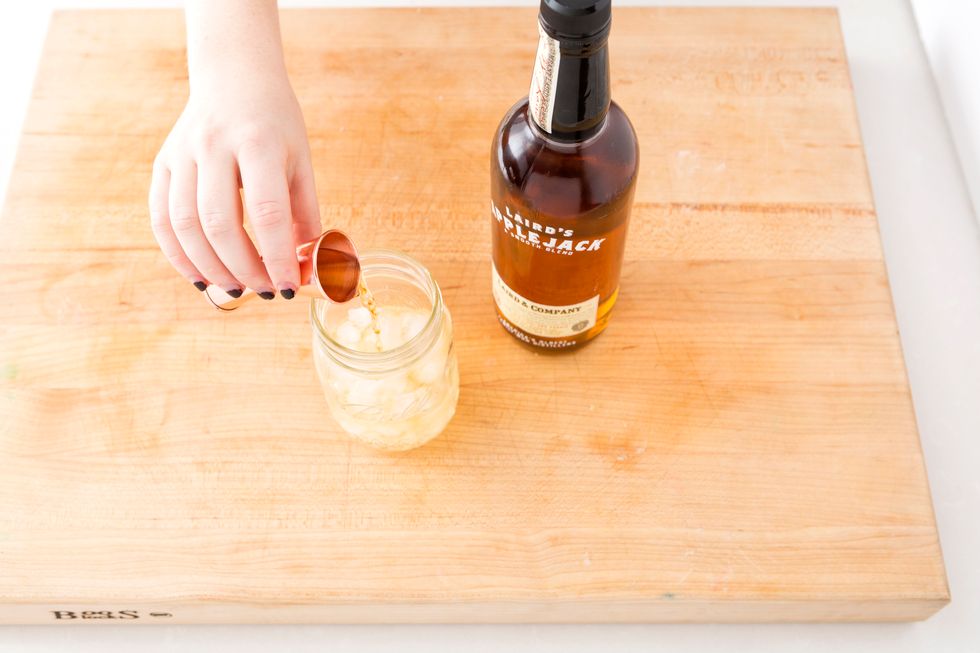 Then some applejack (we used Laird's).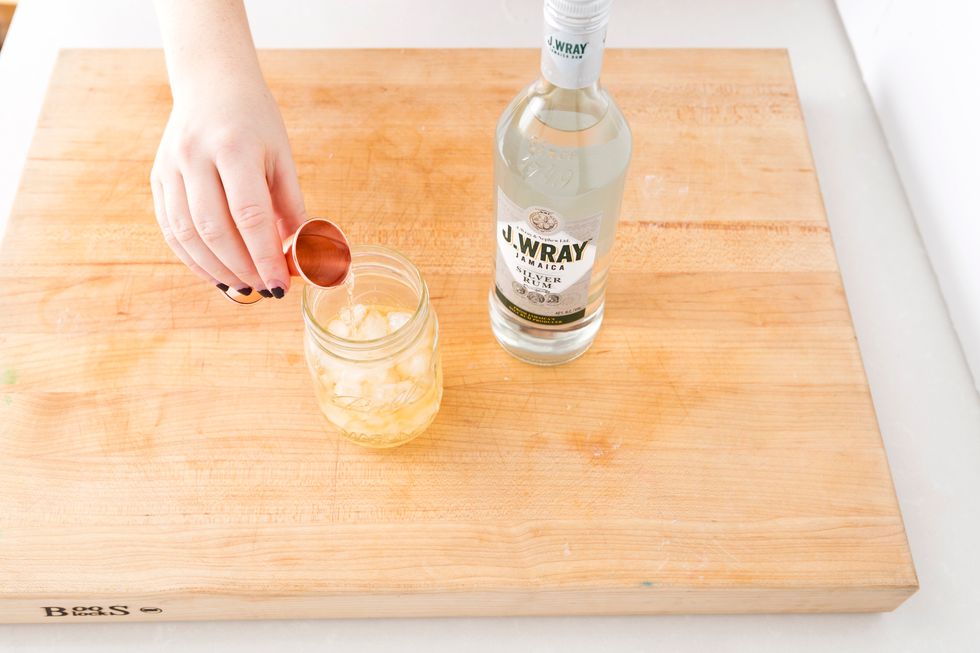 Don't forget the rum!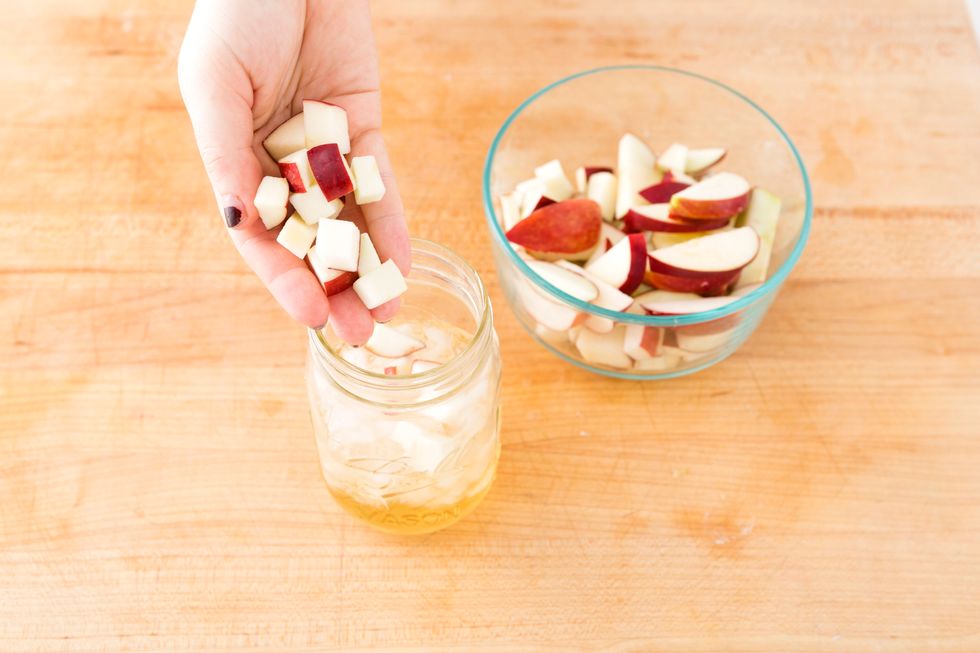 Throw in your apples.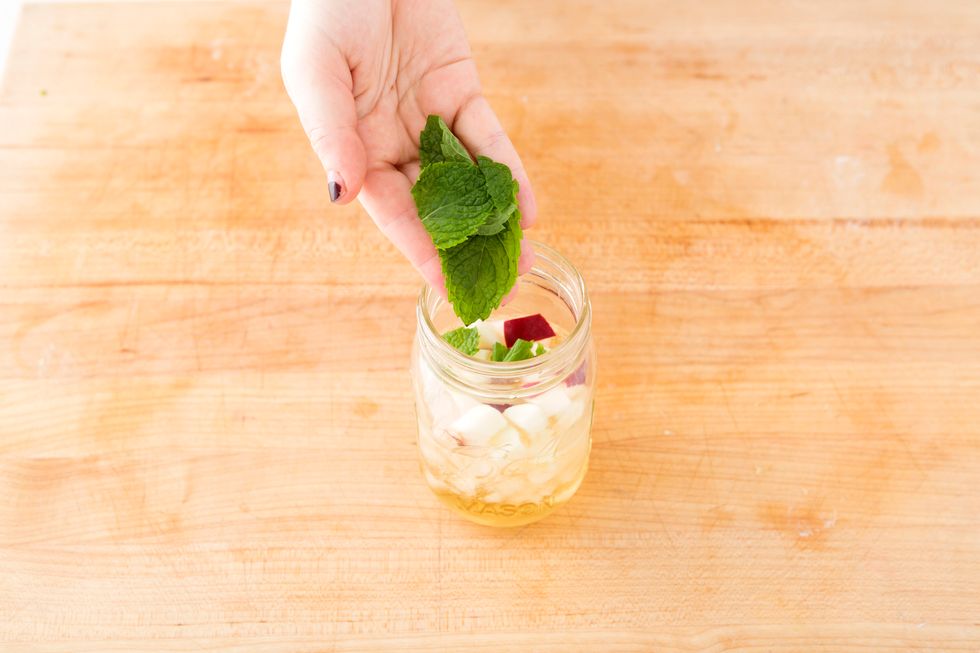 And a sprig of mint.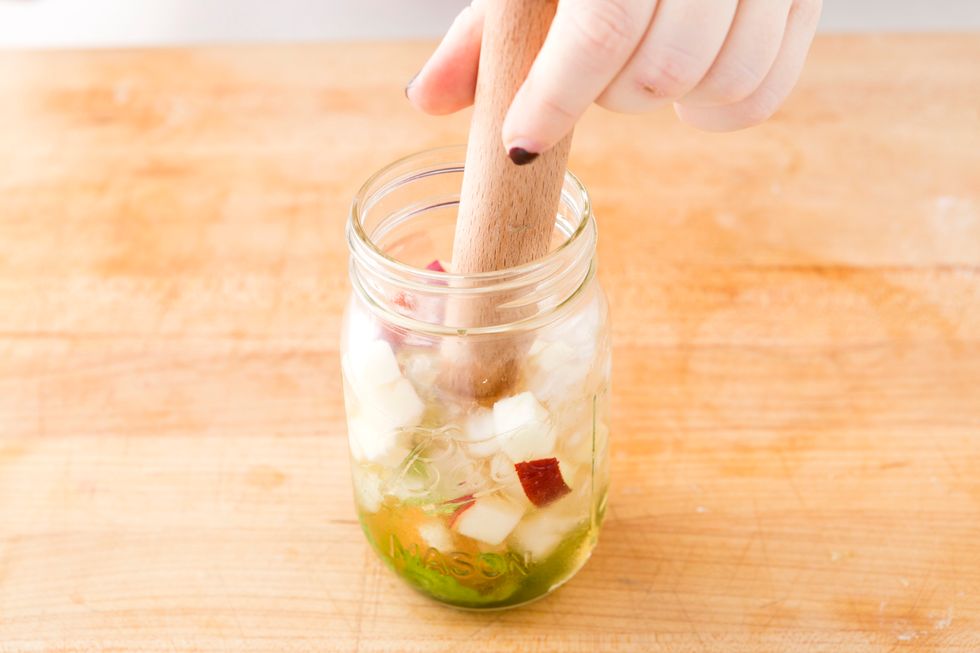 Now muddle all the ingredients together.
Tastes like fall! This recipe was inspired by http://www.jolynneshane.com/apple-cider-mojito-recipe.html
4.0oz apple cider
3.0oz cinnamon simple syrup
3.0oz applejack
4.0oz diced apples
mint leaves
cinnamon sticks
B+C
We are the team behind B+C Guides. Feel free to message us if you have any questions or see something that could be improved!